Bill Goodell
Interim Executive Director
As the first President of the Robertson Foundation, Bill Goodell worked closely with the Robertson Scholars Leadership Program (RSLP) from almost its inception. He has maintained an active involvement with RSLP over the years including serving as part of the Selection Committee and, at one point, chairing the Program's Board. Bill is a cum laude graduate of Williams College and a magna cum laude graduate of Washington & Lee School of Law where he served as Special Projects Editor of the Law Review and was inducted into Order of the Coif and ODK. He brings with him over thirty years of leadership experience in law, corporate finance and hedge funds including work at King & Spalding, Tiger Management, Moore Capital, Maverick Capital, and, most recently, Partner Fund Management.  Bill also served on corporate and professional boards including The Jaguar Fund, N.V, Crawford & Company, and the  Managed Funds Association.
Bill is active in philanthropic causes and currently serves on the Board of Governors for the Boys and Girls Clubs of America and the Board of Trustees of the Tiger Foundation. Formerly, he was a board member of the Chautauqua Foundation, the Environmental Defense Action Fund, the Maverick Capital Foundation and Episcopal High School. In addition, he is an Emeritus Trustee of both Washington and Lee University and Oglethorpe University. He is father to three grown children and currently resides in Atlanta.
Kay-Frances Brody
Recruitment and Selection
Kay-Frances Brody joined the Robertson Scholars Leadership Program in March 2016.  Prior to Robertson, Kay spent six years as an Admissions Team Lead at The Fuqua School of Business at Duke University where she led regional and international admissions teams. Her previous professional experiences included serving as Director of Development for the UNC Women's Hospital and as Associate Director of Development at Durham Academy.  Kay received her BA from The University of North Carolina at Chapel Hill and her JD from The Beasley School of Law at Temple University.
Kay has extensive experience as a community volunteer including serving as Chair of the Wake County Luncheon for the UNC Children's Hospital, Philanthropy Liaison for National Charity League Cardinal Chapter, and member of the Triangle United Way Children's Committee. In addition, Kay has three children and takes an active role in the PTAAs at their respective schools, previously serving as PTA President, New Parent Committee Chair, House Parent and Annual Fund Volunteer.  She currently lives in Cary with her husband, Mike, and their children.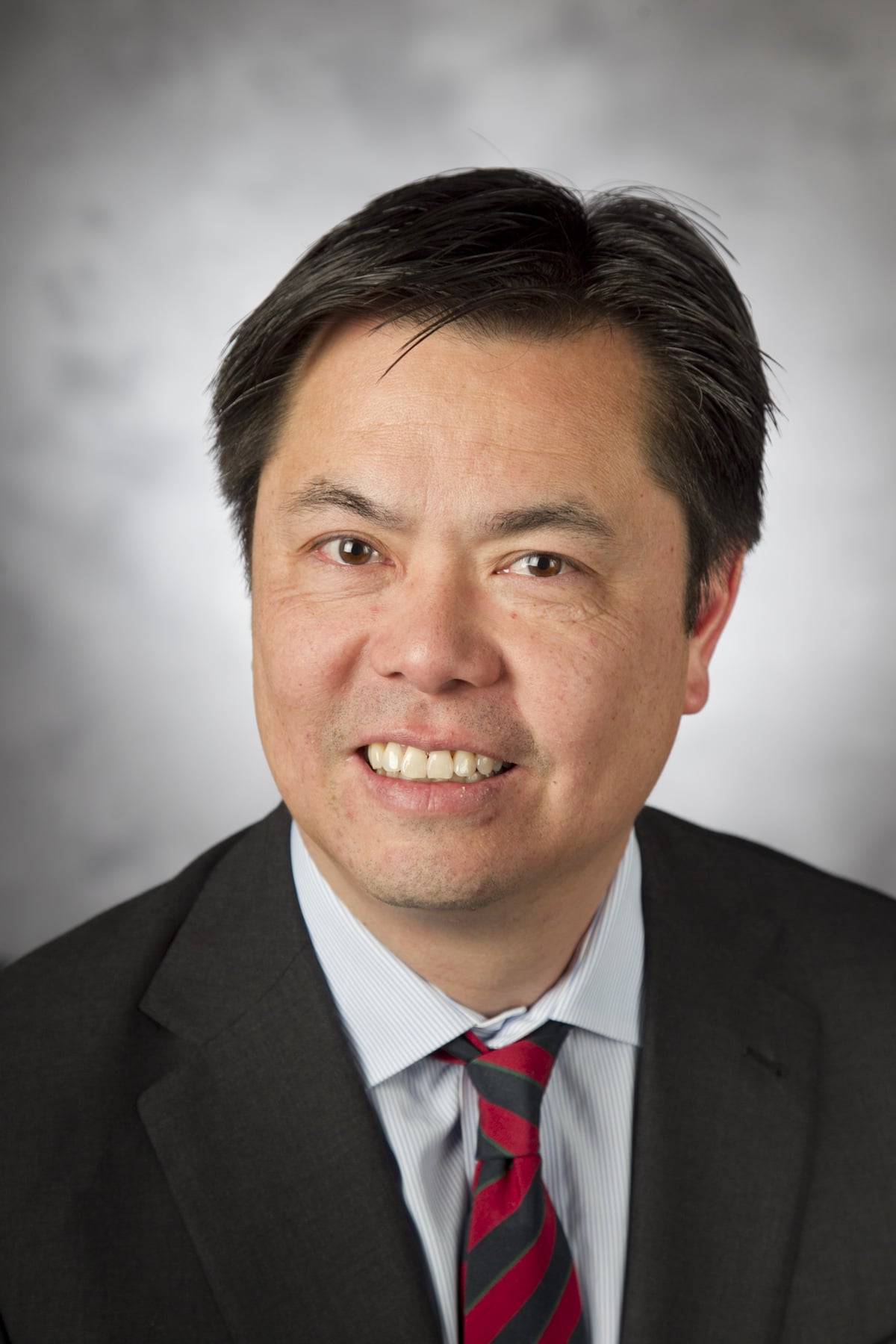 Allen Chan
Transition Advisor
Allen Chan first joined the Robertson Scholars Leadership Program in January 2010, where he worked in a consulting capacity to spearhead the 2010-2011 selection season. He brings with him over 20 years of leadership experience in entrepreneurial, educational, corporate, and consulting organizations, including Booz, Allen & Hamilton, where he conducted and led studies for large corporations in strategy, operations and business process re-design; Resource Mosaic, an Atlanta-based consulting, talent identification and staffing firm he co-founded in 2006; and the Notre Dame-based Hesburgh-Yusko Scholars Program, where he served as Executive Director.
Allen is very committed and involved in the community. He currently serves on the National Advisory Board of the Salvation Army, and he has also served on the boards of several other Atlanta-based organizations, including Children's Healthcare of Atlanta Foundation, Families First, and Imagine It! Children's Museum of Atlanta. Allen received an MBA from Stanford University and a Bachelors of Science in Engineering from Texas A&M.  He currently lives in Chapel Hill with his wife, Kathryn, and their three children.
Kanalyn Jackson
Scholar Programs
Kanalyn is a North Carolina native who has spent the past four years working in student leadership and community engagement. Before her career in student affairs, she worked in the non-profit sector providing leadership opportunities and resources to residents in rural North Carolina. She is also an alumni of Public Allies North Carolina, an AmeriCorps program. It was through that experience that she learned the value of being civically engaged in the community, and it is something that has become important in her career and personal life.
Vicki Stocking
Summer Programs
Vicki Stocking joined the Robertson Scholars Leadership Program staff in September 2008.  She attended Duke University as an undergraduate and received her PhD at Stanford University. She returned to Duke to join the research division of the Talent Identification Program (TIP). After leading TIP Research for several years, Vicki has pursued her interest in supporting undergraduates, faculty, and community organizations through teaching, research, and program development in many places at Duke, including the Department of Psychology, Program in Education, and Kenan Institute for Ethics.
Alaina Watkins
Academics and Scholar Programs
Alaina joined the Robertson Scholars Leadership Program in November 2017. She graduated summa cum laude from the College of Charleston with a degree in Historic Preservation & Community Planning and a minor in Hospitality & Tourism Management. Prior to joining the Robertson staff,  Alaina worked in a variety of roles including managing a boutique hotel, running daily operations for an emerging hedge fund, and working with a summer abroad program. She is currently pursuing a Masters in Social Work at the University of North Carolina at Chapel Hill. Alaina loves to travel and is a thrift store addict.