Building A Stronger, Connected Rural America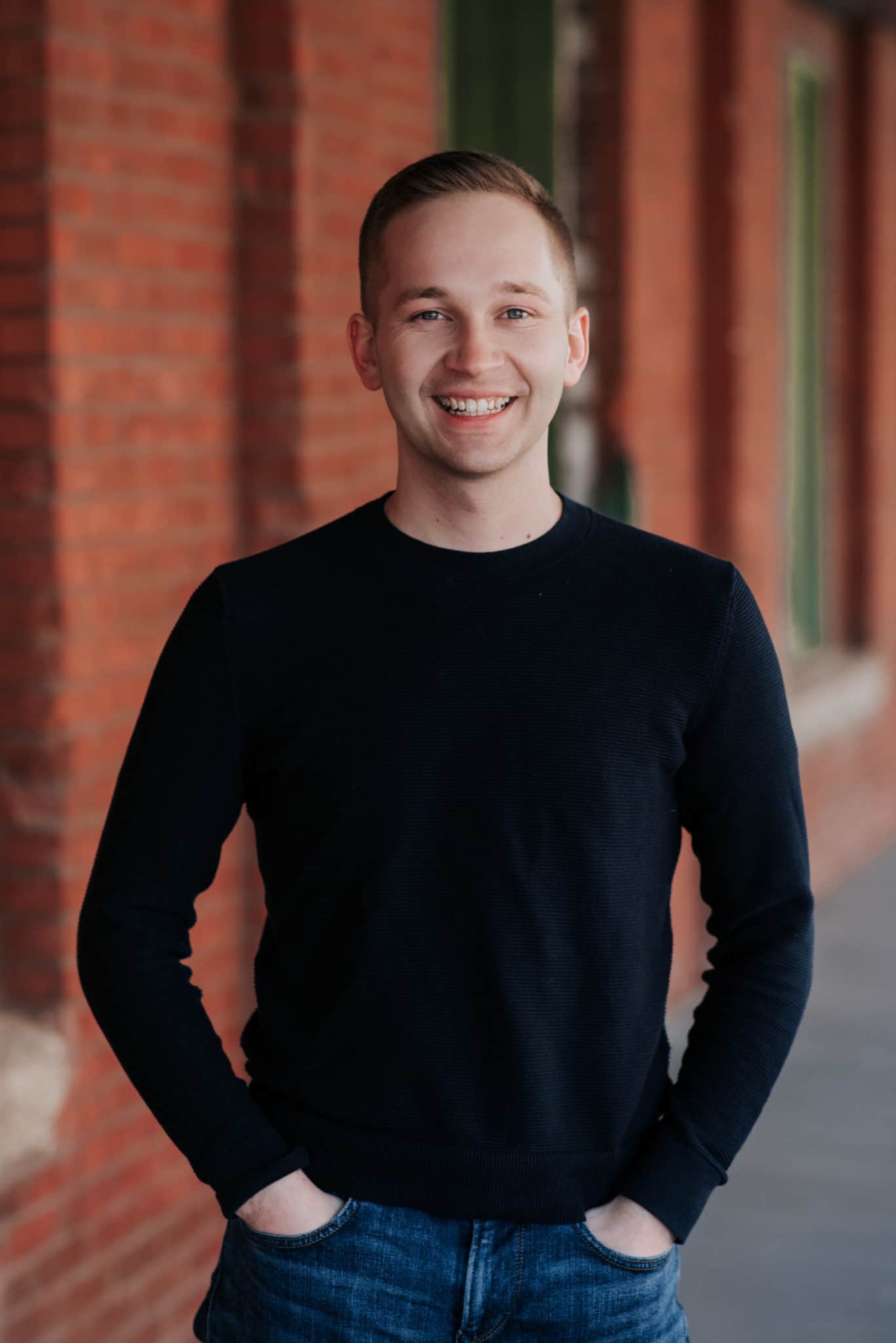 For Brent Comstock (UNC '17) rural America is home. It's also the headquarters of his company BCom Solutions – an organization with a dual focus on providing digital marketing/advertising resources for rural community and economic development, as well as digital consulting for political candidates hoping to connect with voters in the Midwest and rural parts of our country.
"I have a deep love for rural communities and particularly the state of Nebraska. From a big picture standpoint we seek to be an agency that delivers the same level of quality and caliber as one of the big consulting firms but with a very precise focus on communicating messages to rural communities on behalf of the corporate clients and political clients we serve."
Brent has been building the company since high school, "I started the first iteration of this company before I arrived in North Carolina and it was definitely not what it is now. It was a much smaller vehicle to make some good cash and go to school on the East Coast, and like many people I thought I'd advance and get a big job in a big city and smile and come back once or twice a year for holidays."
But once he arrived at UNC he realized the importance of community, "Probably 10 or more businesses in my hometown closed in my first semester at UNC." These business departures from a rural, southeast Nebraska town motivated Brent to open an office for BCom in Auburn, Nebraska.
Now, BCom Solutions provides guidance to Presidential candidates, members of Congress, Senators, and CEOs of large, publicly traded companies; all with the goal of trying to drive connections with rural communities. "Our company helps companies and organizations outside rural America communicate their message or product to rural communities. Similarly, there are so many companies and organizations based in rural America who face the challenge of communicating and marketing to a broader audience. Enter BCom."
In fact, BCom has been named one of the fastest growing companies in the Midwest by Inc. Magazine. "We're on an incredible growth curve journey right now and we're investing most of that back into the company…Collectively this team has built and delivered strategies in dozens of states, various countries, and all from a headquarters based in Lincoln and Auburn Nebraska."
Brent credits the growth and broad reach of BCom to his team, "I think one thing in particular is that our team is made of folks from the Midwest, from Washington D.C., from people who have moved back to their hometowns, and people who have lived in Nebraska and then moved elsewhere. So, you know, we're a living embodiment of what it means to embrace the roots and the hometown nature of where you are from and what you believe in."
The other main factor in Brent's success: the access to professors and leaders at UNC and Duke, "(What) I learned at UNC and Duke and more importantly than the classes – because any Robertson Staff member will tell you I was not at the top of the academic pool – (was) that throughout the process I met these incredible people who had built insurmountably successful careers in every way shape or form, and what I took away from that at every junction in the road was how do I replicate that tenacity and that expertise? For example, the sales strategy that I learned in Dave Roberts sales class at Kenan-Flagler is the sales strategy that we use in our company play by play; and I still stay in touch with those people."
Brent shares that it all comes back to relationships, "The answer to the "how have we done it," question is easy: it's people. I see myself as nothing but a conduit and the connector between the incredibly gifted and talented people at our company that care about their communities and where they're from and the people we serve in a diverse network that includes roots in Nebraska, North Carolina and everywhere in between."
It's a network made possible by the Robertson Scholars Leadership Program, "I've started to see over the last couple of years how powerful a network like this is beyond the classroom, beyond the programming, beyond the summers, and the kind of things I would say that you can tangibly see in the program, that are the benefits for me."
His biggest lesson on leadership from the Robertson Scholars Leadership Program: "Not everything is in your control and the power of one person is not as significant, no matter how smart or outgoing they are, as a community or a group of people that are working towards some kind of common goal or mission."