"People are Everything," EDF President Fred Krupp Shares his Leadership Insights with Scholars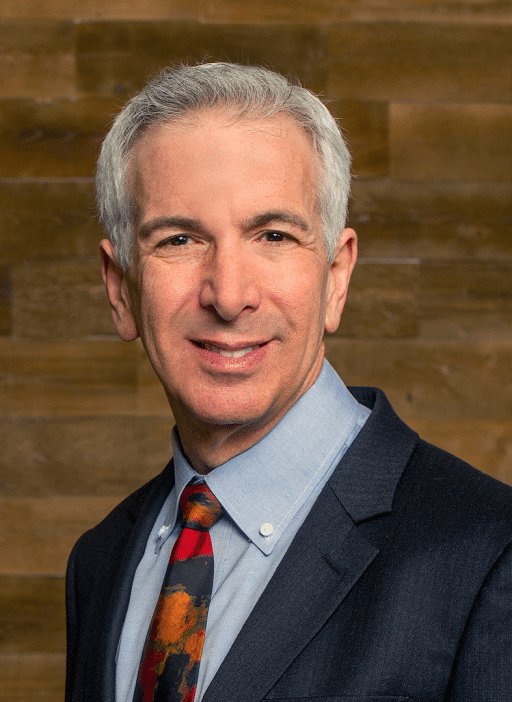 Environmental Defense Fund President Fred Krupp addressed senior Robertson Scholars during their "Senior Speaker Series," offering words of advice and wisdom when it comes to leadership development.
"Anything big that's worth doing needs teamwork, and letting the team know that they're needed is really important," Krupp remarked during the talk. Krupp has spent his career building his team, taking the Environmental Defense Fund from a small non-profit to one of the world's most influential environmental organizations, with more than 750 employees worldwide.
EDF was started by a group of scientists and a lawyer in Long Island, New York, in 1967.  Using scientific evidence, the group was able to win a nationwide ban on DDT, a toxic pesticide. Now, one of EDF's main projects is the creation and launch of MethaneSAT, a satellite that will measure and map planet-warming methane emissions from the oil and gas industry worldwide. "We're trying to measure methane flux, which has never been done before from the sky," Krupp said. He knew in launching the project that it would take a crew of experts who had the knowledge and innovation to critically examine how to bring the concept to reality. "A lot of people didn't think we could do it. We embraced the criticism and worked through it with them, and that embracing of different perspectives is the reason I'm so confident that this satellite is going to work."
In fact, "embracing the criticism" is one of the hallmarks of leadership for Krupp. "You have to be constantly open to being wrong." Curiosity is another key leadership attribute in Krupp's opinion: "Continuing to ask questions and to learn helps. I think humility is really important to leadership. It's possible to be self-confident and confident in your judgment while being humble and curious and learning all the time. Arrogance is the enemy of humility, the inverse of humility, and it shields you from learning. If you ask enough questions and learn enough, that gives you confidence that you can sometimes strike out on a very different path."
Curiosity is what spurred Krupp when he first was selected to lead EDF. "I traveled around the country. There were 47 EDF employees and I met with every single person, one-on-one. I heard what EDF was to each of them. Truth comes from looking at something from every different angle. All the perspectives were valid, but only after hearing all the perspectives could I really know what was true."
During these travels, Krupp was exposed to some novel ideas from EDF staff on the West Coast. The scientists there were looking deeply at human motivation, wants, needs, and aspirations. Their research showed the critical intersection of economics and the environment. "It seemed like it was an approach that could achieve results faster. It could bring people together to work together, not just to shout at each other."
Krupp leveraged those insights, harnessing the power of the marketplace to protect the environment, by forging groundbreaking partnerships with corporations like FedEx, McDonald's, and Walmart. EDF has also been key in shaping policies like the Clean Air Act, and recently Krupp helped GM develop its plan to sell only zero-emission cars by 2035.
In fact, Amazon founder Jeff Bezos, who announced in February 2020 that he's pledging $10 billion to fight climate change by 2030, called Krupp for guidance. "He wanted to talk along with Lauren Sanchez, his partner, and the conversation ultimately resulted in a $100 million investment in EDF from the Bezos Earth Fund. By the way, Jeff Bezos ended that call asking me to recommend other groups that I thought would be good recipients of his first round of giving."
But perhaps the biggest lesson Krupp offered to Scholars boiled down to five words: "Don't give up on yourself." He added, "You're going to be happiest and do your best work when you find a role in life that you love and that you're passionate about."