EDM, Consulting, & Leadership: A Unique Summer Experience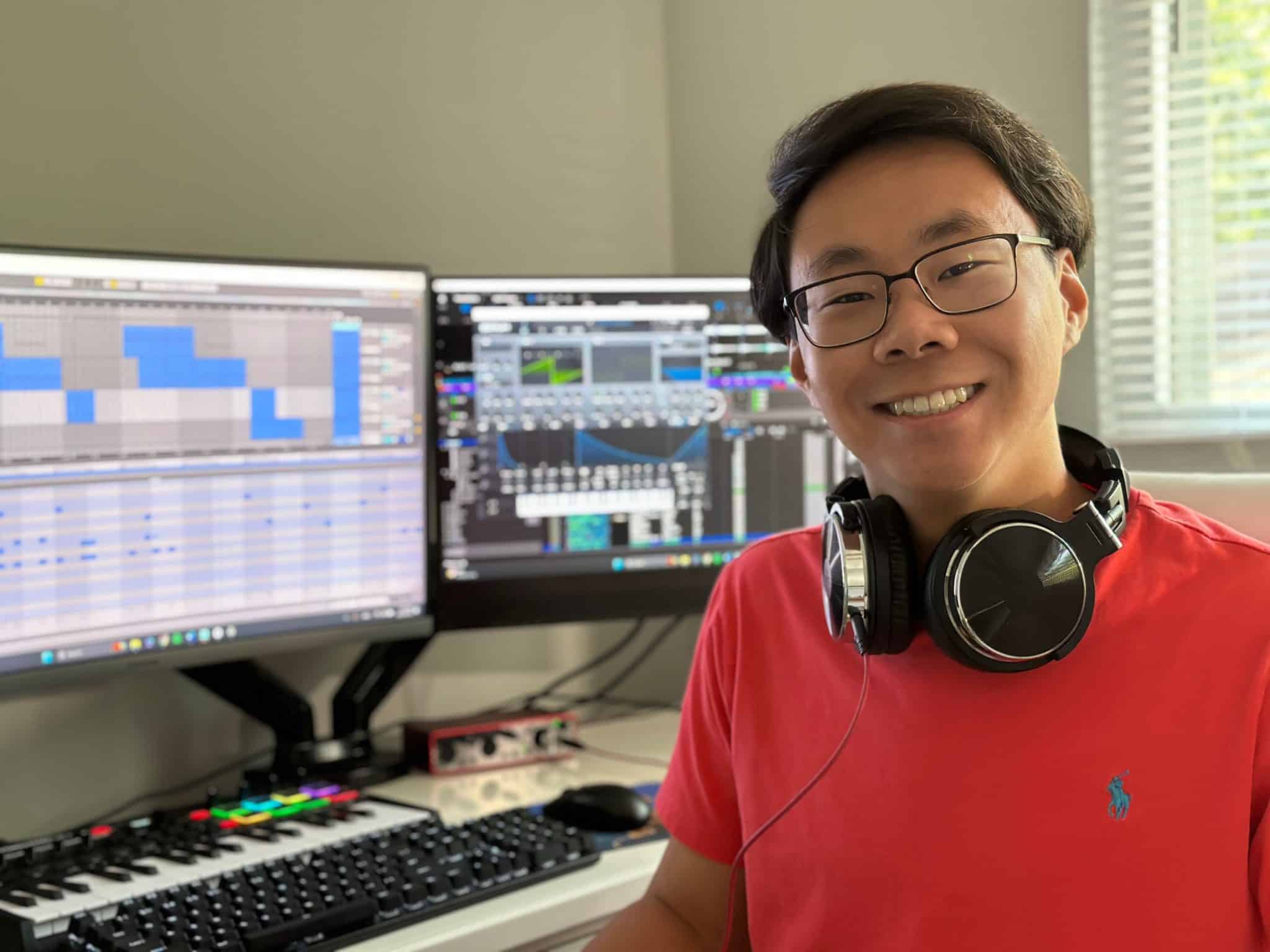 Patrick Li (Robbie '25) is fresh off of his Exploration Summer – an eight-week immersion where he blended his passion for EDM (electronic dance music) and consulting, resulting in a uniquely Robertson experience. We caught up with Patrick – a classically trained violist and double major in Business Administration and Statistics – who shared his learnings on transformational leadership from his summer plugged in with the EDM community in Chicago.
Q: We always like to start by asking folks, what drew them to the Robertson? Tell us a little bit about why you choose RSLP?
A: Despite my finalist weekend being over Zoom, I was really captivated by the energy in the community both from the staff and other finalists. The different points of view really fascinated me, and I wanted to be part of a community that really cared for each other, who cared about what they were doing, and who could share that energy with me. I think that's definitely something that I've been able to get out of the program so far: an incredible community and everyone's individual passions. I love seeing how Robbies carry those in their everyday lives, the summers they create, and how we share that with each other. Everyone is so passionate about what they do.
Q: That's the perfect segue into talking about your summer – tell us a little bit more about EDM, and why does it speak to you personally?
A: EDM, or electronic dance music, is a genre of music that's pretty broad. I think many people chalk it up to one particular subgenre like techno or raves, but that doesn't appropriately capture the breadth of EDM. It's various subgenres tied together by the fact that some form of electronic instruments are used to create the music. When I came to college, I purchased my first DJ deck, and that's what really got me immersed in the EDM world. I'd DJ and mix the tracks I heard countless times, and now I could put my own spin on it and come up with something novel. That was really exciting for me. During Community Summer, I was able to pivot working at the Grammy Museum and dive more into music broadly: to think about how interconnected music is, not just EDM, but a greater breadth of genres. It's been a crucial part of my musical journey. As I was planning Exploration Summer, I talked with my coach Andy, who suggested, "If you're going to be in Chicago working, you should spend your free time immersing yourself in something you love, like EDM." I jumped on the idea immediately and started looking for a tutor who could teach me electronic dance music production. That was the next step for me – I started as a listener, then a mixer with my DJ deck, and now I could be a creator.
The Robertson program has helped me advance my musical journey, particularly in EDM. I had a LEAD Grant to Amsterdam for a business conference, but it's one of the biggest hotspots for EDM, and it's the birthplace of influential sub-genres. Then, I was able to get another LEAD Grant to go to Berlin for the experimental MaerzMusik festival. While I was in Berlin, I also experienced the world of techno. In Chicago, I was thrilled to dive deeper into house music. After traveling to all of these EDM hotspots, I realized techno isn't really my biggest cup of tea, but it's still really important to understand the different subgenres of EDM so I can better produce and better appreciate the music that others are making. So that's been my journey so far, and how Robertson has played into it. Every second has been so much fun.
Q: How did you approach planning your Exploration Summer and fitting in your interest in EDM?
A: At first, I didn't want to present something really dull – like I'm doing this consulting internship during the day (which turned out to be a fantastic experience for me too – it was an incredible workplace that was supportive and helped me learn); but when I was writing my proposal I thought of it in three main aspects: Professional – that was the consulting job. Personal – that was the EDM production aspect. And Connection – how do I plug into the EDM community and understand more about it? So, every week, I carved out time to work with my EDM coach, mix tracks, get feedback, and see how I could mix and master better. Chicago is the birthplace of House Music and, there are so many festivals, so I plugged into that on the weekends. It was inspirational to see the world's most famous DJs and how they're creating music and mixing it.
When you go to festivals, you're not just listening to DJ's songs, you're listening to how they put a unique spin on their songs, over and over again – it's always going to be different at each festival. At the Chicago House Festival, I got a taste of local house music. Local DJs honored the heritage of house music and paid tribute to artists like Frankie Knuckles, who is considered the father of house music. At the festival, I heard a quote from Alderman Jessica Fuentes, who proudly shared, "House music is the place and the genre that doesn't matter the color of your skin, the zip code you live in, or who you choose to love. House music loves you back as much as you love house music."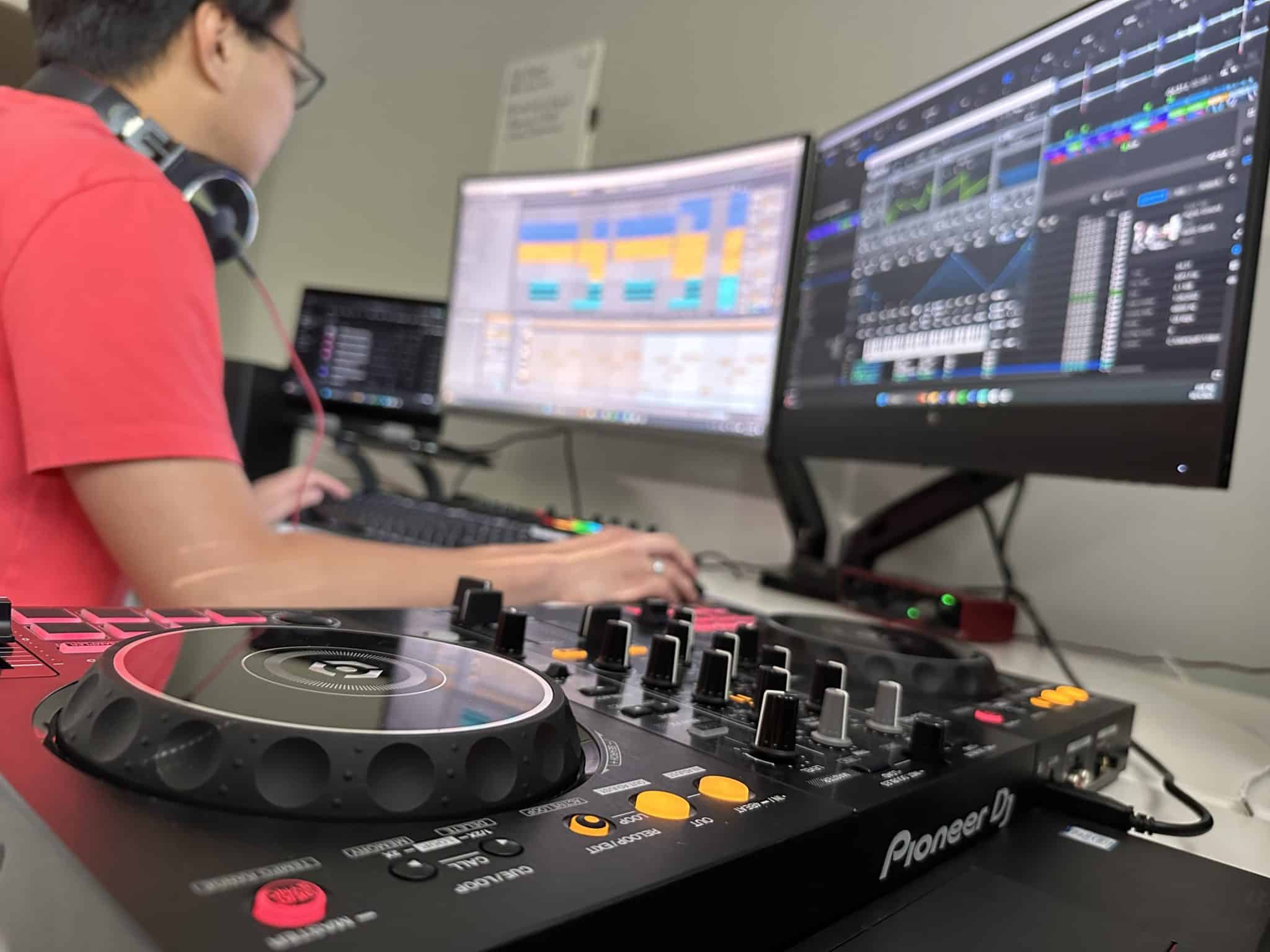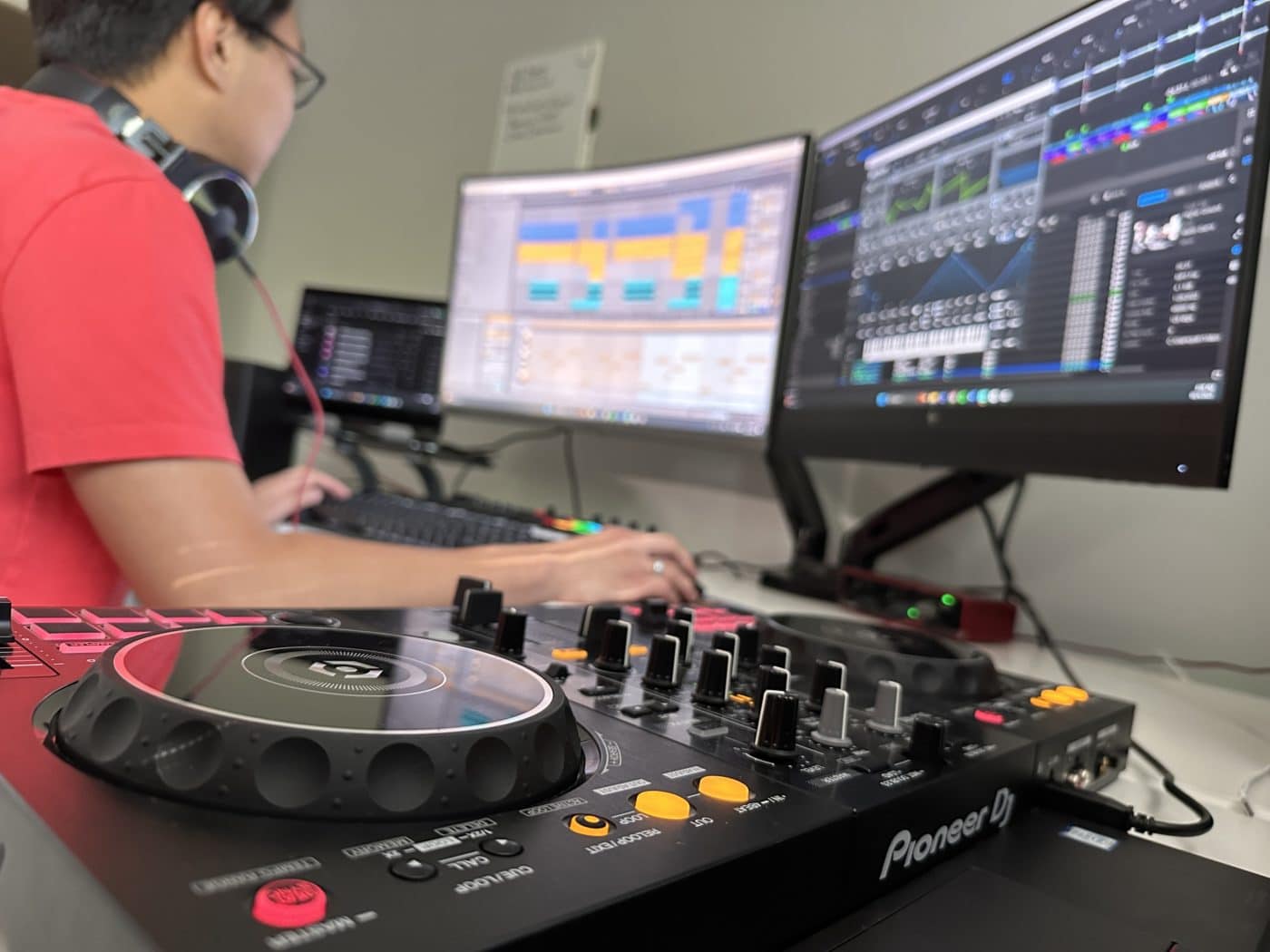 Q: Tell us a bit about the connection between all the things that you were exploring through EDM and leadership. It may not be obvious to people on the surface, but how do the two intersect in your mind?
A: I think I'll start from the perspective of a DJ. It's a lot like leadership, whether or not you see it initially, because you're leading a crowd as a DJ. You're leading them in dance in the same way you might be leading an organization or an initiative. As a DJ, you have to be attentive to the crowd's needs. You can't just play them whatever you want to play them – you need to play something you think they might like. At the same time, you need to be pushing their comfort zone and musical boundaries so there's growth there. You might play a song they've heard a million times in a brand-new mash-up with an acapella that might make them super excited. If you do it well and you're attentive to the core needs of the group you're DJing for, it's a remarkable transformation. You're introducing them to something new that they might love.
DJing might look pretty easy by just pressing play, but a lot of planning goes into it. You have to plan your sets, the tracks you'll mix together, and at what point to mix them. Similarly, when you're leading people, you need a plan. However, when I'm DJing, what I've found is that nothing ever goes to plan. There's always a track that loads too slowly, or you miss a cue, or hit a wrong effect – and that's okay because it comes back to you. How are you going to take these different mishaps and turn them into something artistic or turn them into something new and keep the crowd excited? You keep DJing. You adapt on the fly.
As for other leadership lessons, you have to immerse yourself. There's no way you'll be able to create transformation or transform yourself if you aren't fully immersed in what you're doing. For me, that meant spending hours every day working with my teacher, or when I wasn't in a music lesson, going to YouTube and searching up tutorials. My goal for the summer was to make one track – and I ended up with three, and I'm really proud of that. I was able to immerse myself and learn quickly. And at the same time, I wouldn't have gotten much of this inspiration for what I was making without immersing myself in the whole EDM culture with the different festivals I went to.
The other big lesson I learned was to know what you're doing inside and out. It's similar to the first point about immersing yourself but a bit more complex. I thought producing house music would be pretty simple because I figured there was a formula. But when you're approaching anything – your professional career, leadership, EDM production – there is no formula. After producing my first track very formulaically, I realized that it was robotic. There wasn't anything special about it, so I went back and studied. What makes the genre I produced what it is? But you don't want to follow a formula; you derive aspects and then put your own take on it. Take inspiration and develop something unique.
The final two things I learned were "don't complicate things" and "be excited." I think it's very applicable in leadership when it comes to complicating things. In my professional life, consultants are notorious for adding fluff. Simplicity is better, and I think that applies in DJing and production too. I always thought by adding effects, I was making captivating mixes, but these effects masked my fundamental lack of knowledge. I relied on effects to make my mixes sound interesting rather than having the skill to make them interesting. So that made me stop and reflect and say, "I want to go back to this track and think about how I'm approaching it and how I can simplify it." Ultimately, that can help you create something compelling that gets to your audience better.
And my last point – be excited, right? I absolutely loved my summer and everything that led up to it. I was thinking about Community Summer, my personal goals and growth, and my endeavors into EDM. It's so important to convey that excitement to everyone else. I wake up with passion for what I am doing, and when I'm DJing or producing tracks, I hope that passion comes through.
Q: Last question – what's your DJ name!?
A: I don't have one yet, and that's something that everyone has asked me! I'll let you know the moment I've settled on one. Suggestions are always welcome, too!