Jamaica Recognizes Robertson Scholar for Outstanding Contributions to Country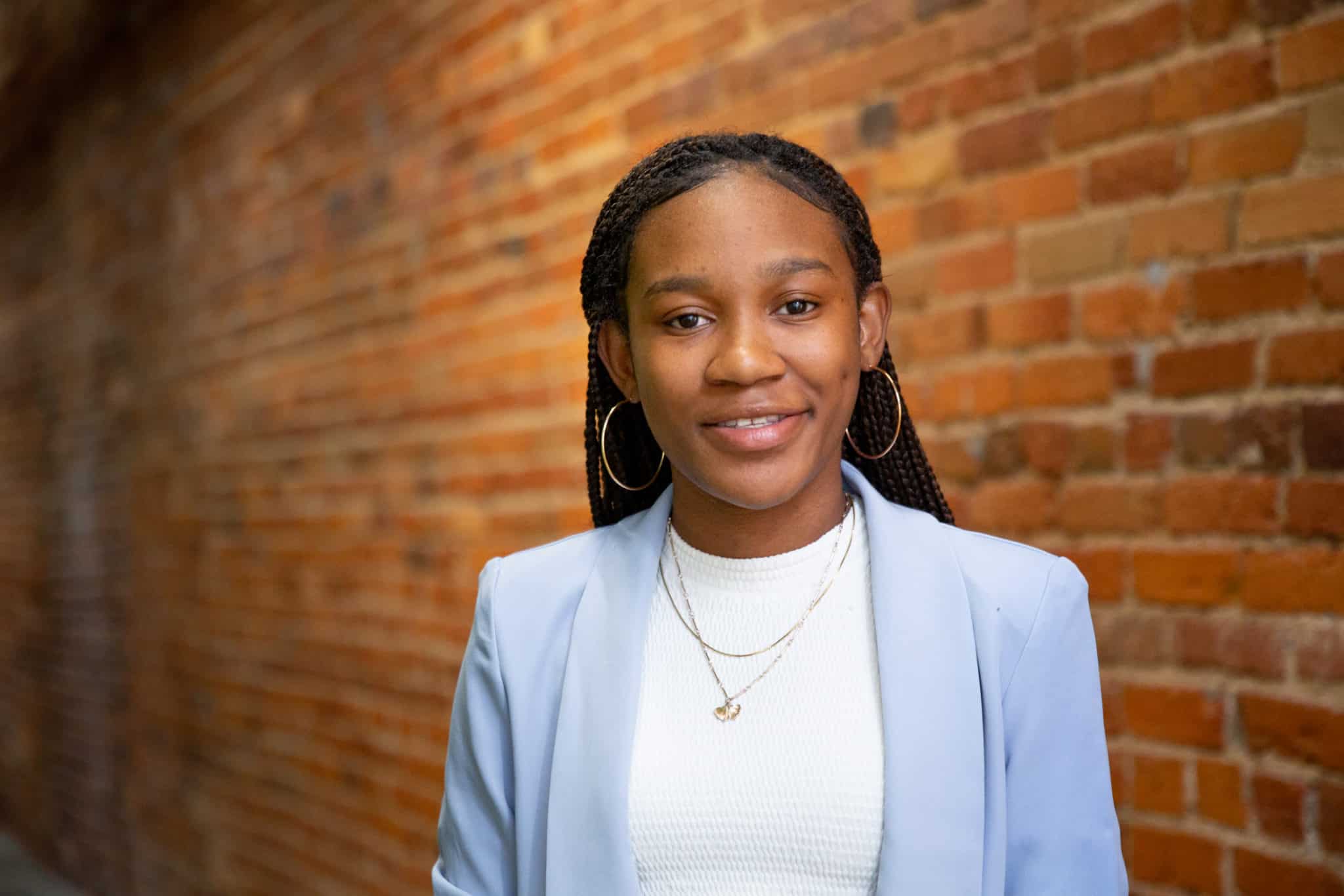 Please join us in congratulating Robertson Scholar Tiana Dinham (UNC '26) on being named a recipient of the 2023 Governor-General's Achievement Award in her home country of Jamaica.
The Governor-General's Achievement Award recognizes exceptional leaders for driving change in their communities, and is one of the highest honors bestowed in Jamaica. Tiana is being recognized not only for her academic prowess, but also for her work in her home region. As a leader in several local clubs and committees, Tiana dedicated herself to uplifting members of her community, with a service project that secured funds for a youth marching band – providing 23 instruments for young musicians and creating a positive outlet for young people in Maryland, Hanover.
"It is honestly such a surreal feeling receiving this award," Tiana shared. "I have read about past recipients of this award and the amazing work they were doing in their respective communities, and I never imagined that I would be an awardee myself. I never expected to receive any award for the work I was doing, I did it because I believed it would make a difference in the lives of others."
Tiana hopes that her work will inspire others to invest in their communities. "Growing up my mother taught me the power of community involvement, where solutions were made as a collective and where everyone felt like they belong. I wanted to continue this legacy by serving the people in my community and helping them to lead more fulfilling lives. My greatest joy is when everyone around me is succeeding, so form a young age I decided that was going to be my life's mission."
As a Robertson, Tiana is committed to growing in her leadership practice and driving positive change in the communities she serves, "The aim of this award is to highlight Jamaicans who are leading change within their communities, and I believe that is something Robertson aims to enhance in society. Through the Robertson I am learning the importance of leadership in society and the benefits of trying to be an untraditional leader. I believe the knowledge I am gaining with Robertson will help me to further improve the work I am doing in Jamaica and to even expand my circle of influence to impact even more of my fellow Jamaicans."
Congratulations Tiana!