Katherine Gan (Duke '22) named Faculty Scholar, wins 2021 Benenson Award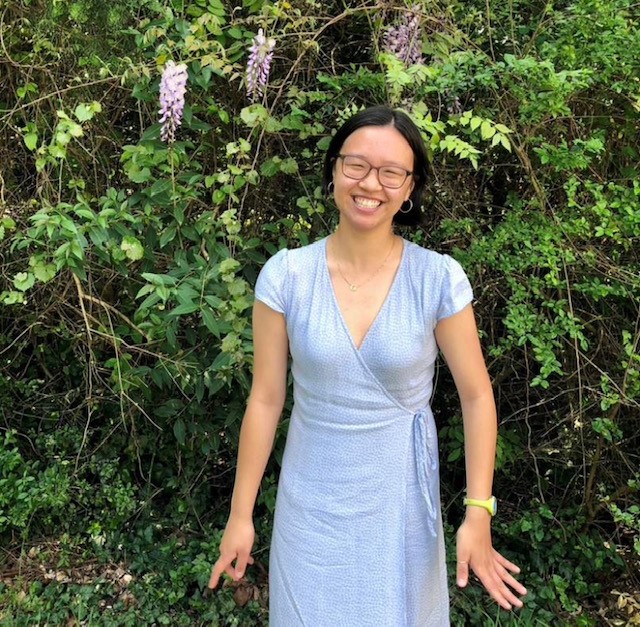 The Robertson Scholars Leadership Program is thrilled to congratulate Katherine Gan, Duke '22 on being named a Duke University Faculty Scholar and being selected for a 2021 Benenson Award.
The Benenson Awards in the Arts provides funding for arts-centered projects proposed by undergraduates, including graduating seniors. This year, fourteen students were selected by the awards committee to receive grants for creative projects including music, film, theater, visual arts, audio, and writing. Katherine, who is a Gender, Sexuality, & Feminist Studies Major will focus her project on creative writing.
As a Faculty Scholar, Katherine will continue her research related to the intersection of art, friendships, and identity. To be named a Faculty Scholar is the highest honor that a undergraduate student at Duke can achieve. Candidates are nominated through academic departments or programs on campus and must demonstrate an exemplary overall grade point average, evidence of independent work, potential for innovative scholarship, and the intention to pursue a scholarly career.
In Duke Today, Katherine was described by Professor Jennifer Nash as a "'deeply brilliant, intellectually curious scholar.' Gan has been involved with several projects created around the intersection of friendship and artistic production. That has led to an independent study project with Nash to do a literature review of scholarship across many disciplines on the intersection of love, care and friendship."
Katherine credits her peers in the Robertson Scholars Leadership Program with inspiring her intellectual curiosity, "Other scholars have been really vital in supporting me throughout my time at and away from Duke. Some of my closest friends are Robertsons, and they have been vital to nurturing and affirming my growing interests in poetry and literature."
Katherine will focus her senior honors thesis around the experience of Asian/American women through historical, political, and social contexts, "Leah Frierson, RSLP Assistant Director of Academic & Scholar Programs, and I had several meetings in the last couple of months of the semester, as I decided to change my thesis topic to focus on Asian/American women's sustaining of life through art. I am very thankful for her support and advice!"
Gan is also a recipient of the Mellon Mays Undergraduate Fellowship, and will pursue a Ph.D. degree in gender studies, ethnic studies or English after graduating from Duke.
Congratulations Katherine!