Twenty years after the first Scholars class entered the Program, our alumni community now includes over 450 Scholars. These individuals are leaders all over the word, living out the values of the Robertson Program as teachers, bankers, doctors, poets, lawyers, consultants, scientists, researchers, and entrepreneurs. They remain a vibrant and committed group of individuals who make significant contributions to the communities around them.
What Does the Robertson Scholars Leadership Program mean to you?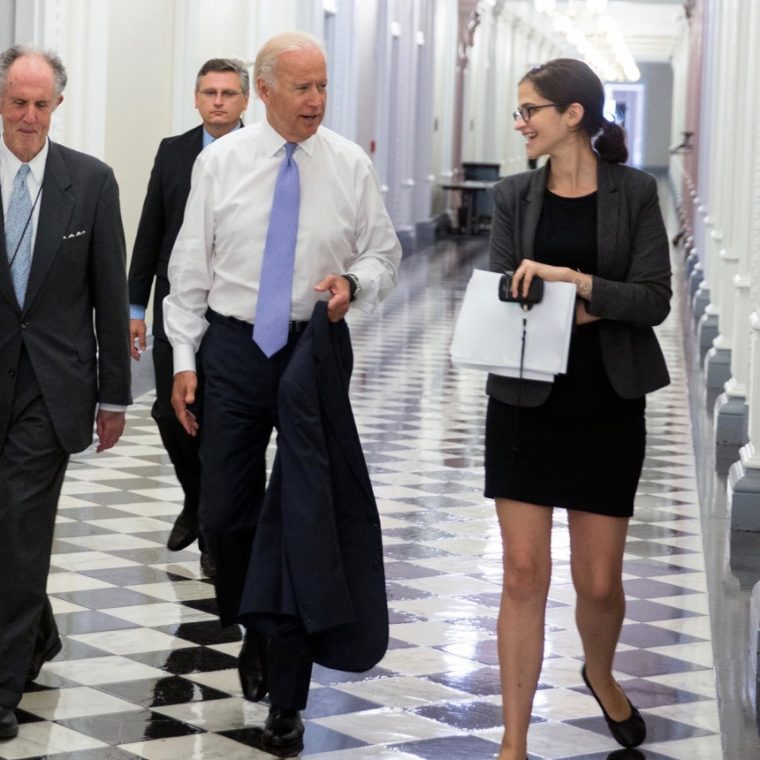 Stef Feldman
Graduation Year: 2010
Campus: Duke
What Does the Robertson Scholars Leadership Program mean to you?
Opportunity - I would not be where I am today without the generosity of the Robertsons. I could not have gone to Duke without the Robertson scholarship. And the mentorship from Robertson staff and internship experiences dramatically shaped who I am and what I do.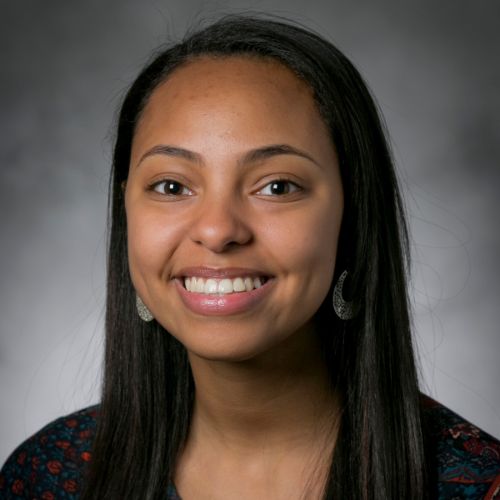 Beza Gebremariam
Campus: Duke
Hometown: Aurora, CO
High School: Overland High School
While other kids bond with their parents by going to the movies and playing board games, my mother and I bond by watching BBC and CNN. Through this I developed a love for politics and a fascination with different cultures. I will be studying Public Policy with the goal of pursuing a career in global affairs. I'd like to pursue a second major, possibly in Economics or a language, but I'm keeping my options open for new academic interests that may appear. Community service is something that has always been important to me and I am excited to find ways to serve my new community in Durham. I hope to combine my love of culture and community service by becoming a Peace Corps volunteer after I graduate. Being from Colorado, I have a passion for hiking though I'm excited to leave the mountains for the beach!
What drew you to the Robertson Program? I love the freedom of the program. Whatever I want to accomplish the Robertson will help me reach that goal. They help me figure out how I want to help others in the future. The Robertson not only gives me freedom, but it also challenges me. The experiences in the program, like the campus switch and the summer opportunities, put me out of my comfort zone which ultimately helps me grow as a person.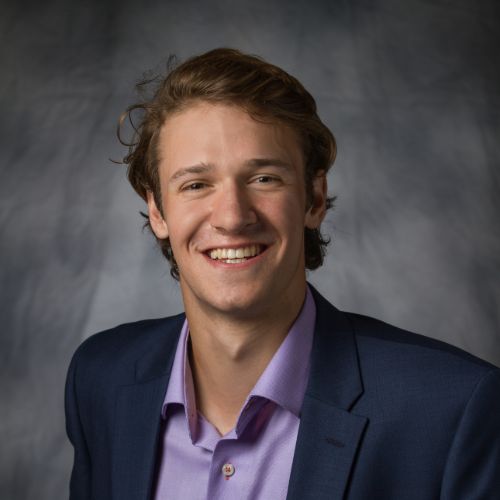 Trenton Bricken
Campus: Duke
Hometown: London, England
High School: Eton College
With a Program II major in "Biological and Artificial Intelligence" I am fascinated by intelligence in all its permutations. This interest began with education reform, transitioned into human cognitive enhancement (such as nutritional interventions), and now sits at the exciting intersection of artificial intelligence and biology research.
While AI continues to rapidly outpace our expectations with new breakthroughs almost every week (do a Google search for OpenAI's GPT-2!), the cost of genome sequencing has fallen a million-fold and mountains of data with life-saving discoveries inside are piling up. I plan to continue developing expertise in artificial intelligence while applying what I have learnt to research in biology. I am particularly motivated to work on problems that contribute to biosecurity: trying to predict, diagnose, and rapidly respond to future pandemics.
Between my love of science fiction books and playing Dungeon and Dragons, I am a the perfect epitome of a 'frat boy'. Some of my favourite books are The Mote in God's Eye, The Three Body Problem, Command and Control, Gödel Escher Bach, and Superintelligence. If I wasn't a utilitarian bought into the Effective Altruism movement, then you'd find me backpacking around the world with my Grandfather's vintage Leica M3 film camera taking mediocre photos.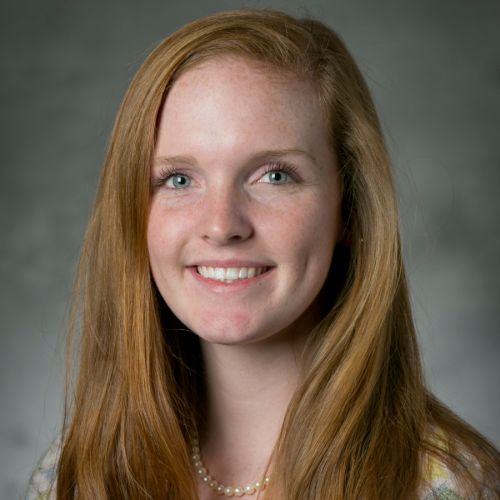 Annie Dempsey
Campus: UNC
Hometown: Kennesaw, GA
High School: Blessed Trinity Catholic High School
I was always the little kid who loved to help others. I knew I was destined to serve, but did not know how until my freshman year of high school when I became the State Director of Georgia Miss Amazing, a non-profit organization that provides opportunities for women with disabilities to build confidence and self-esteem. After wanting to volunteer for the Miss Amazing Pageant, I found out that the organization did not exist in my home state of Georgia. So what did my fourteen-year-old self do? Convince my parents to let me take on the responsibility of starting the 501c3 program as director, of course! My passion for Miss Amazing stems from the desire to provide girls with disabilities the same opportunities that I once took for granted. Although serving as a Miss Amazing State Director for four years has taught me countless lessons in business, team leadership, and time management, the greatest lessons have come from the incredible women of Miss Amazing who inspire me everyday to be the best version of myself. I hope to continue to play a role in disability advocacy and policy while also studying the business side of non-profits at UNC.
I have also enjoyed playing volleyball for seven years, contributing to student government, and volunteering as staff at Hugh O'Brien Youth Leadership for high school sophomores. At UNC and Duke, I plan on exploring the ways I can incorporate business into making a concrete difference in the lives of others.
What drew you to the Robertson Program? Before I arrived at Robertson Finalist Weekend, two separate Robertson scholars had already called me telling me how they were excited that I was coming to campus. The Robertson is not just a scholarship, and not even just a leadership program. It is a genuine family that strives to offer the right tools for scholars to truly change their communities. There is no other program in the world that will allow me to explore the world to such great lengths and experience the academics and camaraderie of two incredible universities. The Robertson Program pushes me beyond my comfort zone, and I am honored to form my undergraduate experiences within it.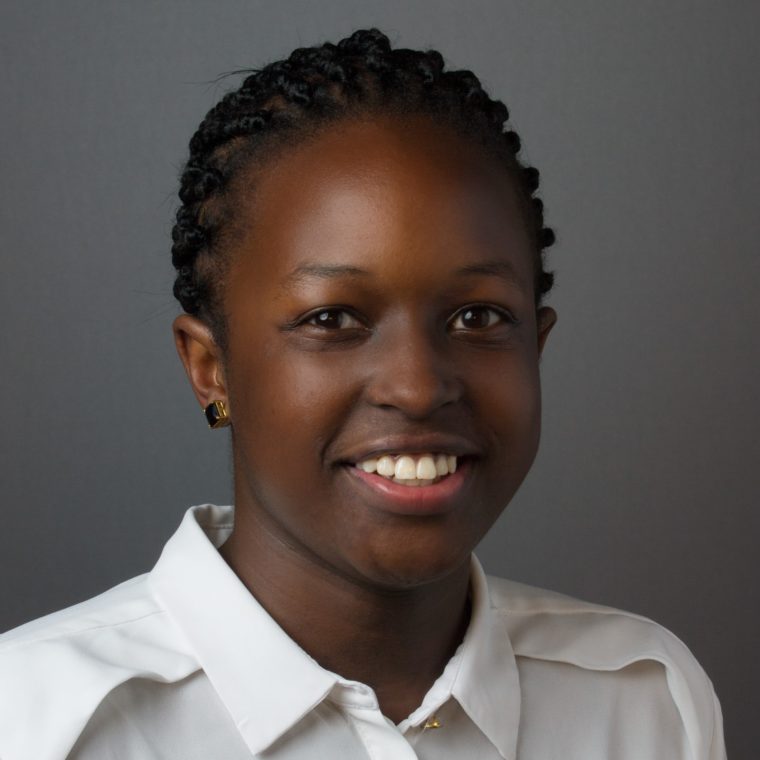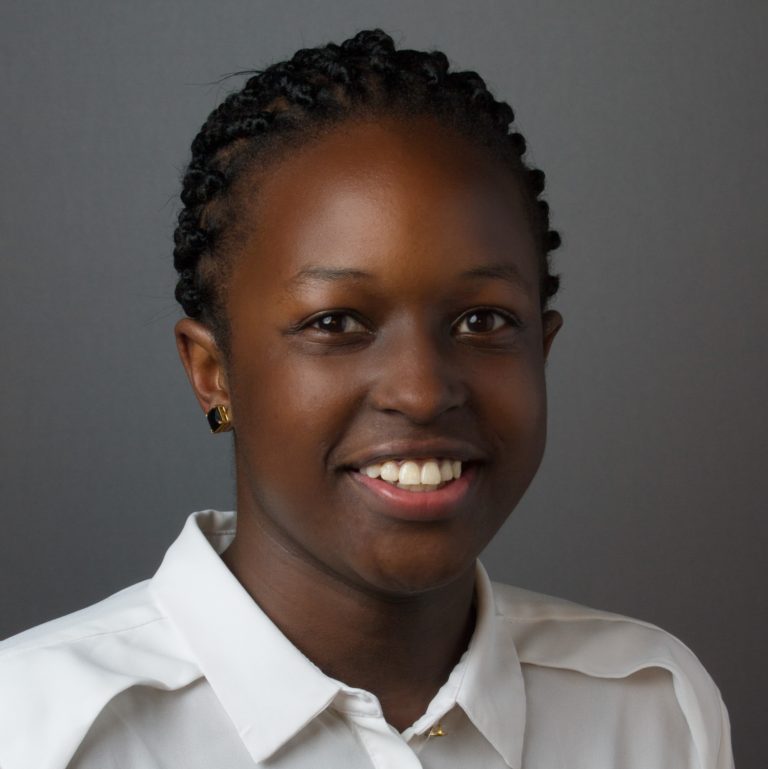 Michelle Nandi
Campus: UNC
Hometown: Nairobi, Kenya
High School: African Leadership Academy
Seeing the power of micro-finance through women in my community ensured I developed a great interest in the power of Economics and I plan to pursue this as a major. In the last two years, my love for sports has grown increasingly and my passion for both has me interested in bridging the two studies.
Ultimately I want to see sport become a viable career for the Kenyan youth and the sports sector in the country grow as a result of sustainable financial support.
I have played basketball competitively for eight years and plan on continue with the sport. I enjoy jogging as well as playing and watching soccer. If I am not on the sports field, I am most likely watching documentaries.
What drew you to the Robertson Program?
Being a lover of many things – history, math, sports … the list can go on – I have always been drawn to interdisciplinary programs and I knew this was the kind of experience I was searching for when applying to college. The Robertson Program could not be more perfect. With the opportunity to take classes at both Duke University and UNC-Chapel Hill, I am sure my ability to make new connections across my interests will be strengthened. Besides, who would not want to be part of a group of ambitious, supportive and talented young individuals?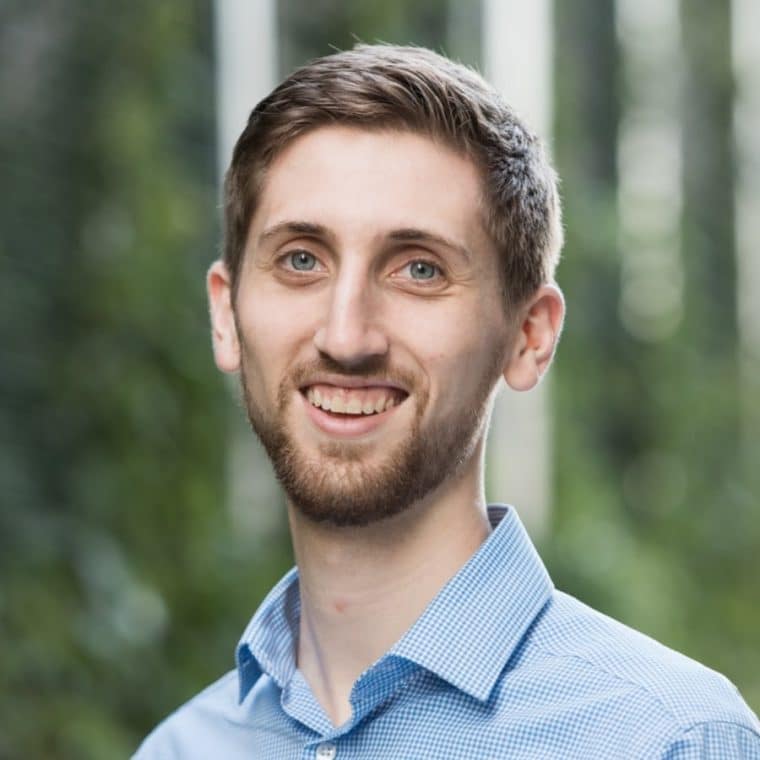 Aaron Lutkowitz
What Does the Robertson Scholars Leadership Program mean to you?
It means having a fluid identity, in all the best ways. You learn to belong on two campuses that think they're incredibly different (in some ways, they are; in more ways, they're not). You learn to attempt (and sometimes fail) to be a respectful and curious citizen of the world by travelling, where identities swirl into being a tourist versus a semi-permanent local, being a student versus being a professional, being apprehensive of the unknown versus fearful of missing out on a transformational moment.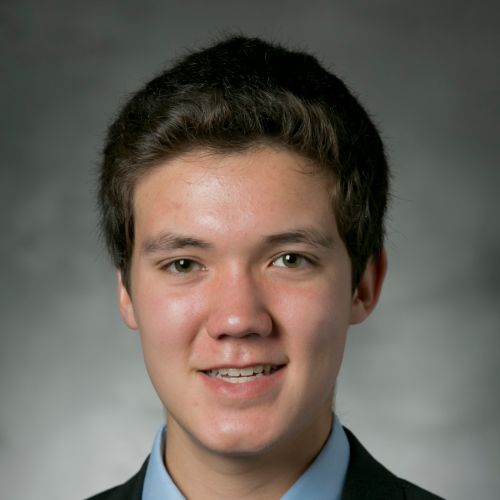 Ralph Lawton
Campus: Duke
Hometown: Avondale, PA
High School: PA Leadership Charter School
Academic Interests: Economics & Chemistry
Extracurriculars / Hobbies: Economics & Global Health Research, Archery, Duke EMS,
What drew you to the Robertson Program? There were several factors that drew me to the Robertson program. The first was the opportunity to be part of a community of scholars with a shared desire to develop their skills in order to change the world for the better. In addition, unlike many other programs the Robertson program isn't just focused in one field or another. They cultivate a group of scholars across disciplines, enabling each to learn from and build off of the others. The second was the chance to be part of a program that actively encourages students to push their limits and to learn to be uncomfortable, and then gives the students the resources to expand their comfort zones with remarkable experiences.
How has your experience with the Robertson Program shaped your goals and career path? In my first summer the program put me in Tarboro, North Carolina. It wasn't somewhere I'd ever really thought I'd go, but it was an amazing summer where I learned about myself and made real contributions to the community I'd joined. My second summer I got the opportunity to travel to Indonesia to work on a population health research project. 
Favorite Robertson moment: Our Tarboro group's weekly dinners at Waffle House when nothing else in the town was open.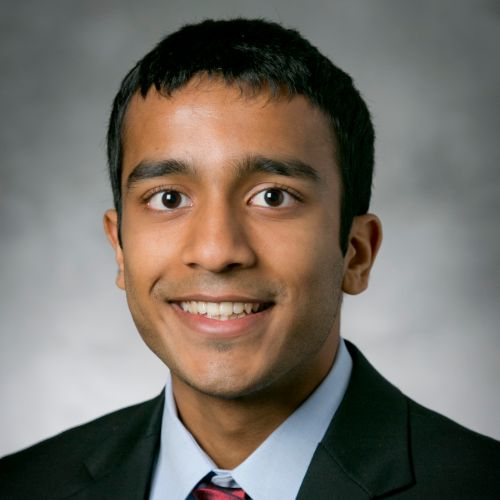 Aakash Thumaty
Campus: UNC
Hometown: Saratoga, CA
High School: Saratoga High School
Programming has meant a lot to me, throughout much of my life and especially in high school. Not because writing algorithms is my sacred calling or because finding software bugs gives me a dopamine rush. Programming, to me, has always meant building important things for other people to use. It's as simple as that and yet in this simplicity there is no ceiling, no limitation.
Each app that I build provides a valuable service for its users. Throughout high school I have viewed programming as a way for me to help people in my community and outside of it, and the ultimate goal with every app I make or website I publish is to have users that are happy and satisfied with the product. As a creator, I'm constantly looking to fill a need with an effective solution.
Although I've enjoyed programming, I don't know that I can say I know exactly what I want to do with my life. I know that I am happy when I create something that is useful but I don't know if becoming a software engineer is my ideal path. I've enjoyed studying a number of things over the last few years ranging anywhere from politics to finance. Whatever I do end up choosing, the great thing about the Robertson program is that it sets me up to be successful in any path I may choose.
What drew you to the Robertson Program? The unprecedented opportunity created through each unique aspect of the program. Ranging from the guided summer experiences to the chance to take advantage of two of the nation's foremost universities the Robertson program puts students in an environment unlike any other. The access to powerful and successful mentors, the community of like-minded thinkers, and the amazing leadership curriculum are only a few of the great things that make the program so beneficial. I honestly don't think there exists another program or institution similar to the robertson program because of how uniquely it leverages the many resources it has for the benefit of the scholars.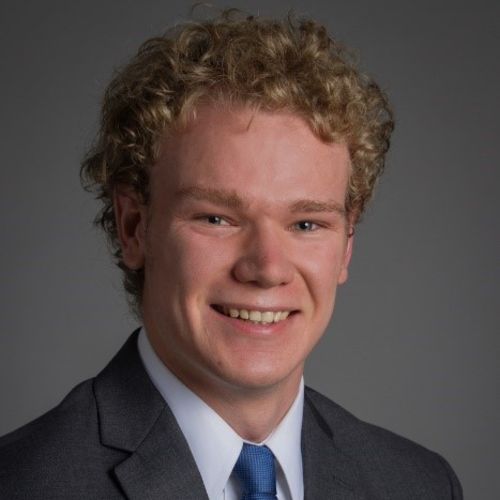 Stephen Buys
Campus: UNC
Hometown: Asheville, NC
High School: Asheville High School
In elementary school, I struggled to read even the simplest words. That, coupled with my mild stutter and major shyness, made it difficult for me to to enjoy anything that required reading, writing, or speaking. Eleven years and many incredible teachers later, I'm double-majoring in public policy and journalism, with a hopeful minor in creative writing. Today, if I had to put a face on the person I wanted to be, I'd say Sam Seaborn, the speechwriter on The West Wing.
And while I've grown to love writing, it's the public school teachers who got me there, the public libraries that have kept me going, and the parents whose salaries came from public taxes that I'm most thankful for. At UNC, I've tried to pay a small part of that investment back with Student Government and the Community Empowerment Fund, a nonprofit dedicated to helping people make lasting transitions out of poverty.
Outside of those interests and extracurriculars, I enjoy soccer and basketball, try to go hiking when I'm home in Asheville, and am currently struggling to learn the banjo.
What drew you to the Robertson Program?
As a scholar who applied while already a UNC first-year student, my introduction to the program started with a friend knocking on my door at 2 a.m. the night before winter break and asking me if I'd heard about this weird scholarship that let freshmen apply. Although I hadn't heard of it before then, my googling turned up things like the Exploration Summer and the semester on Duke's campus, and I saw that the Robertson Program presented an opportunity to go far outside the traditional college experience.
Beyond the Robertson programming, however, I believe that the community here is invaluable. I'm not the first to say that, and I certainly won't be the last, but it's impossible not to remark on how being among such a talented, driven, passionate group of people can improve and expand your horizons, even considering what such excellent universities already offer.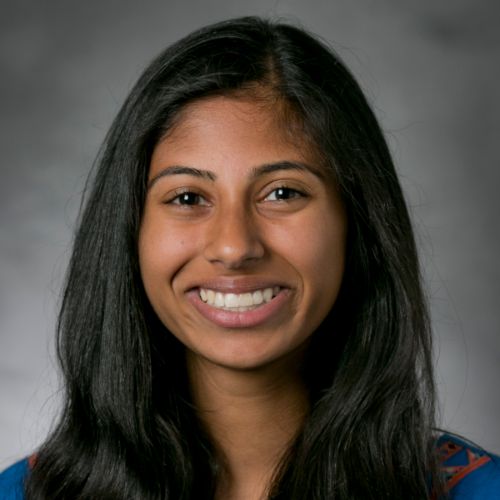 Rasheca Logendran
Campus: Duke
Hometown: Raleigh, NC
High School: Raleigh Charter High School
I like talking to strangers. The conversation and the opportunity to experience and hear new ideas leads me to people, especially those I don't know. Ever since I was young, I've enjoyed learning and vicariously living through others by conversing. My love for that spark of human connection and raw emotion--the fiery discussion that comes with dissent or the glistening passion that comes with joyous anecdotes-- has informed most of my activities and academic interests. Service is one way that I selfishly indulge my love for conversation while helping others. One issue that I have been particularly involved with is the issues in Sri Lanka, the island where my parents are from. By growing up listening and working with the numerous public health and political issues in Sri Lanka, I have found my passion and hope to continue learning more about Public Policy and Biology, especially in regards to healthcare.
During my free time, I oftentimes find myself curled up on a couch watching HGTV for its perfect balance of reality and drama. I also love being active, from doing Richard Simmons workout videos, to playing soccer, to going on long runs-- I'm always open to new fitness adventures. Additionally, I am an avid oatmeal enthusiast-- it not only tastes good but is also good for you.
What drew you to the Robertson Program? The Robertson offered me the opportunity to continue dreaming. This program allows me to continue to set hard goals, to continue to think bigger and in a global context, to continue to challenge myself and be inspired by others knowing that I am supported by a vibrant community of other scholars and that I am part of curated program that will make me the best version of myself possible. Additionally, as a North Carolina native, the battle of which blue reigns supreme has been the background for many of my days. The true looks of bewilderment when I explain to others the seemingly contradictory coalition of Duke and UNC as offered by the Robertson is also a plus.
Click on the class years below to view a complete list of Robertson Alumni graduates from each class.