Twenty years after the first Scholars class entered the Program, our alumni community now includes over 450 Scholars. These individuals are leaders all over the word, living out the values of the Robertson Program as teachers, bankers, doctors, poets, lawyers, consultants, scientists, researchers, and entrepreneurs. They remain a vibrant and committed group of individuals who make significant contributions to the communities around them.
What Does the Robertson Scholars Leadership Program mean to you?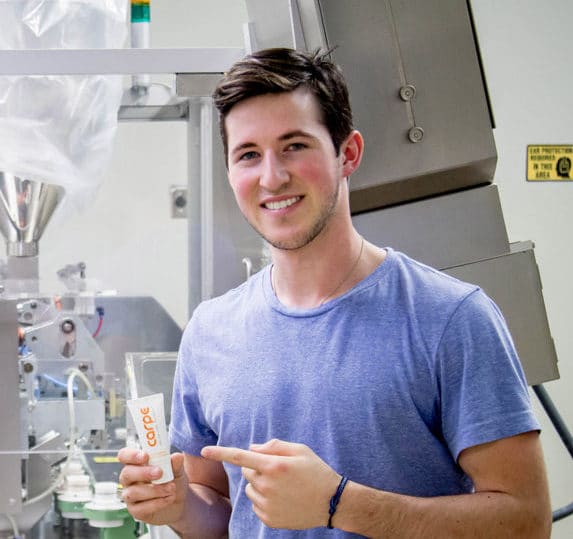 David Spratte
Graduation Year: 2017
Campus: UNC
What Does the Robertson Scholars Leadership Program mean to you?
The Robertson and the incredibly tight knit, supportive, and collaborative community that it fosters, is the reason that I found my passion in life and had the opportunity to pursue it after graduation. Carpe - my startup that I co-founded with a Duke Robertson - exists because of the scholarship and the community and resources that it provided. With the program's growth and expansion over the past several years, I can't even begin to imagine the opportunities that exist through the Robertson Scholarship today.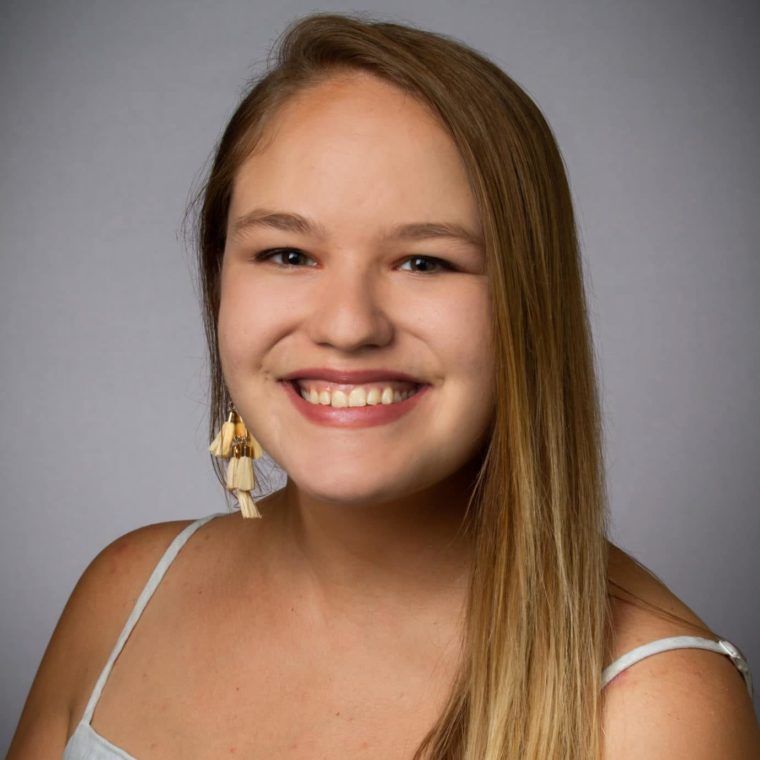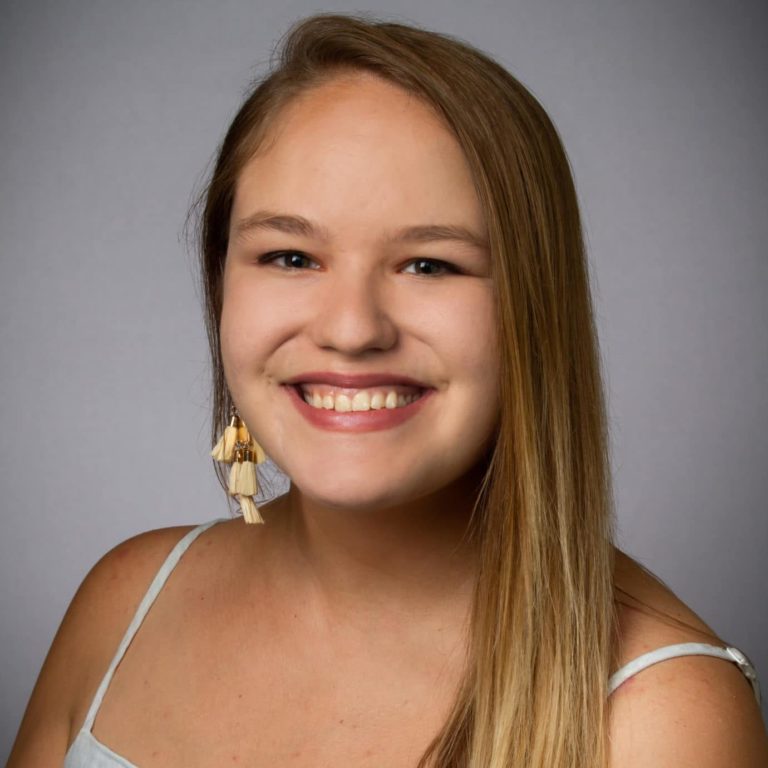 Clare Bradshaw
Campus: UNC
Hometown: Tulsa, OK
High School: Booker T. Washington High School
I have always been fascinated by the notion that I am a product of my entangled experiences and conversations with people from all walks of life. Sustainable change in our communities is empowered by mutual understanding. Forging connections with people different from me has motivated most of my academic and extracurricular endeavors. When I was 8 years old, I started volunteering at Emergency Infant Services, an organization that provides families in imperative need with assistance for their young children (formula, diapers, clothes, etc). An experience that began as carrying bags of diapers bigger than myself has become working directly with families as I continue my time at EIS over a decade later. Over the years, I have heard countless stories from resilient men and women who are just trying to get by. Because of this, I am inspired and committed to find innovative solutions for alleviating long term poverty.
I have always been interested in the causal link between disparate educational opportunity and cyclical poverty. My sophomore year of high school I joined a cohort of teens called Youth Philanthropy Initiative. Together, over 3 years, we created science, technology, engineering, and math educational programs geared towards underrepresented children in Tulsa at Title I elementary schools in response to Oklahoma's educational budget crisis. I continued my personal endeavor into STEM education through an internship at a STEM advocacy network. There, along with two of my peers, I developed STEMRx: a series of activities and programs to be used in both educational and therapeutic scenarios for children receiving long term medical care.
My academic and extracurricular interests may appear to be random: from speech & debate, to FIRST Robotics, to Model UN, to a politically themed art show, to academic bowl. However, the underlying theme to me is befriending people interested in diverse, fascinating things. I can't wait to continue meeting interesting people at UNC and Duke! In my free time, you can find me binge watching any Shonda Rhimes show, over caffeinating at a local coffee shop, or jamming out to literally any and every type of music.
What drew you to the Robertson Program?
The Robertson Program is the place for people who want to grow outside of their comfort zone and want to be a in a group that is greater than the sum of its parts. I was drawn to the Robertson because it connects young leaders from across the world to collaborate genuinely, and it gives Scholars the resources and guidance to push themselves past their comfort zone. Creating a bridge over the Triangle between UNC and Duke makes amazing things happen, and I'm so excited to see where it leads.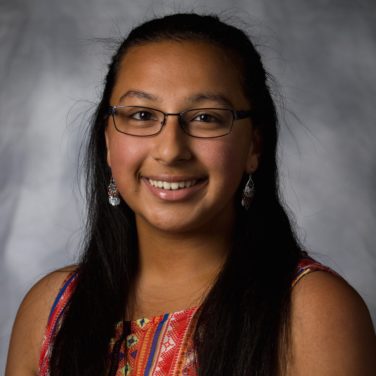 Divya Mahesh
Campus: UNC
Hometown: St. Augustine, FL
High School: Allen D Nease High School
Academic Interests: Psychology major, Neuroscience and Chemistry minors, Pre-Med, specific interests in rural healthcare and health disparities
Extracurriculars / Hobbies: Duke Neurology lab studying Parkinson's Disease, SHAC (Student Health Action Coalition), Robertson Community Coordinators, GlobeMed at UNC, Hindu YUVA
What drew you to the Robertson Program? It is an accepted fact for high school students applying to colleges and scholarships that each student can attend only one university and will most likely pay a fortune to do so. The Robertson Scholars Program completely shatters these ideas and instead offers a whole new world of opportunities. Through the Robertson Program, I will have access to unparalleled opportunities, ranging from the resources of both Duke and UNC, to a vibrant academic community filled with intelligent students who support each other, to quite literally the whole world. I was also drawn to the Robertson Program's focus and emphasis on service and leadership. After attending Finalist Weekend and seeing the true community feeling that exists between the Robertson scholars, I was convinced that this program offers the best of every world.
How has your experience with the Robertson Program shaped your goals and career path? The Robertson Program has provided me with a plethora of opportunities to explore my interests in the medical field. I have wanted to become a doctor for as long as I can remember. Through volunteering in hospitals and founding a free medical clinic during high school, I developed a specific interest in understanding and combatting health inequities. However, the Robertson Program offered me a world of experiences that opened my eyes to the challenges in rural healthcare and deepened my interest in the medical field as a whole.
Favorite Robertson moment: Trip to Asheville during Community Summer! I spent my first summer in Tarboro, NC with four other scholars. During the summer, we decided to meet up with the Whitesburg scholars in Asheville. We spent the weekend hiking, exploring the town, and exchanging stories of our summers in the two smallest Community Summer sites!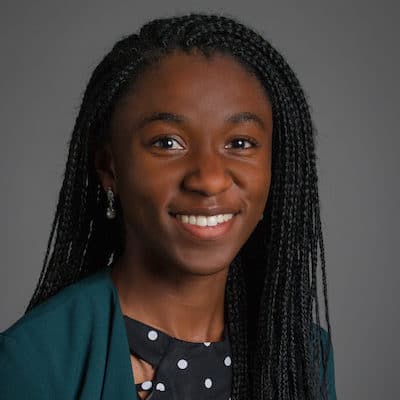 Allayne Thomas
Campus: Duke
Hometown: Raleigh, NC
High School: William G. Enloe High School
What drew you to the Robertson Program?
I was drawn to the Robertson Program not only for the chance to learn at two phenomenal institutions, but the experience and development I would gain as a person working alongside passionate peers. Also, since both my sisters are UNC alum, it helped not having to pick the better blue, but instead get the best of both worlds.
How has your experience with the Robertson shaped your goals and career path?
This community has consistently pushed me beyond what I believe I am capable of. Through those that support, challenge, and uplift me, I have grown, and continue to grow, into a more conscious, thoughtful person that will work towards a more just and equitable society. As a pre-law scholar, I am interested in international law, human rights, migrant and women issues, education, and poetry. Over the course of my time at Duke I have been involved in mentoring and tutoring minors who are forced migrants, interning at an arts-centered non-profit in the Delta, working at the Department in Justice & Equality's Office for the Promotion of Migrant Integration in Dublin, competing at CUPSI, the national collegiate poetry slam invitational, and more. Each experience and opportunity deepened my passion for this work, and allowed me to understand and envision all the paths I can take to bring about the change I wish to see in the world.
What has been your favorite Robertson moment so far?
I am fortunate to be in a program that has given me so much over the years. From the late-night conversations that forced me to think about my place in the world and more during Community summer to the laughs we shared, it is impossible for me to pick a singular moment where I have felt distinctly proud to be within this community. Rather, each moment reminds me that as a Robertson scholar, the chance to leave behind my own legacy of compassion, curiosity, and creativity to my peers and others is irreplaceable.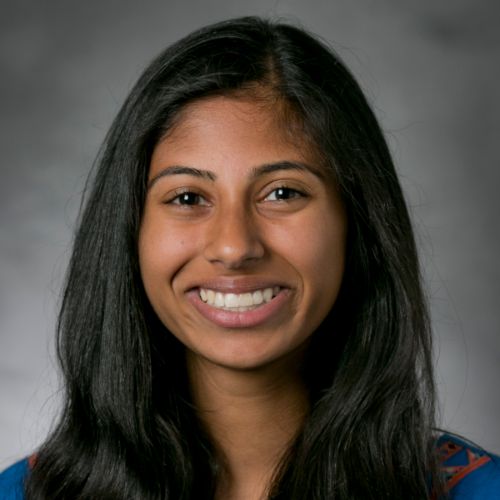 Rasheca Logendran
Campus: Duke
Hometown: Raleigh, NC
High School: Raleigh Charter High School
I like talking to strangers. The conversation and the opportunity to experience and hear new ideas leads me to people, especially those I don't know. Ever since I was young, I've enjoyed learning and vicariously living through others by conversing. My love for that spark of human connection and raw emotion--the fiery discussion that comes with dissent or the glistening passion that comes with joyous anecdotes-- has informed most of my activities and academic interests. Service is one way that I selfishly indulge my love for conversation while helping others. One issue that I have been particularly involved with is the issues in Sri Lanka, the island where my parents are from. By growing up listening and working with the numerous public health and political issues in Sri Lanka, I have found my passion and hope to continue learning more about Public Policy and Biology, especially in regards to healthcare.
During my free time, I oftentimes find myself curled up on a couch watching HGTV for its perfect balance of reality and drama. I also love being active, from doing Richard Simmons workout videos, to playing soccer, to going on long runs-- I'm always open to new fitness adventures. Additionally, I am an avid oatmeal enthusiast-- it not only tastes good but is also good for you.
What drew you to the Robertson Program? The Robertson offered me the opportunity to continue dreaming. This program allows me to continue to set hard goals, to continue to think bigger and in a global context, to continue to challenge myself and be inspired by others knowing that I am supported by a vibrant community of other scholars and that I am part of curated program that will make me the best version of myself possible. Additionally, as a North Carolina native, the battle of which blue reigns supreme has been the background for many of my days. The true looks of bewilderment when I explain to others the seemingly contradictory coalition of Duke and UNC as offered by the Robertson is also a plus.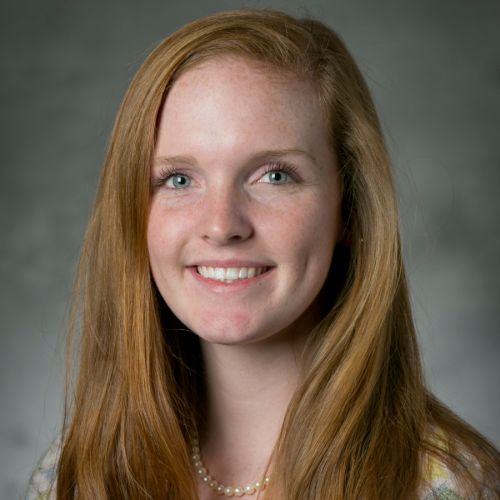 Annie Dempsey
Campus: UNC
Hometown: Kennesaw, GA
High School: Blessed Trinity Catholic High School
I was always the little kid who loved to help others. I knew I was destined to serve, but did not know how until my freshman year of high school when I became the State Director of Georgia Miss Amazing, a non-profit organization that provides opportunities for women with disabilities to build confidence and self-esteem. After wanting to volunteer for the Miss Amazing Pageant, I found out that the organization did not exist in my home state of Georgia. So what did my fourteen-year-old self do? Convince my parents to let me take on the responsibility of starting the 501c3 program as director, of course! My passion for Miss Amazing stems from the desire to provide girls with disabilities the same opportunities that I once took for granted. Although serving as a Miss Amazing State Director for four years has taught me countless lessons in business, team leadership, and time management, the greatest lessons have come from the incredible women of Miss Amazing who inspire me everyday to be the best version of myself. I hope to continue to play a role in disability advocacy and policy while also studying the business side of non-profits at UNC.
I have also enjoyed playing volleyball for seven years, contributing to student government, and volunteering as staff at Hugh O'Brien Youth Leadership for high school sophomores. At UNC and Duke, I plan on exploring the ways I can incorporate business into making a concrete difference in the lives of others.
What drew you to the Robertson Program? Before I arrived at Robertson Finalist Weekend, two separate Robertson scholars had already called me telling me how they were excited that I was coming to campus. The Robertson is not just a scholarship, and not even just a leadership program. It is a genuine family that strives to offer the right tools for scholars to truly change their communities. There is no other program in the world that will allow me to explore the world to such great lengths and experience the academics and camaraderie of two incredible universities. The Robertson Program pushes me beyond my comfort zone, and I am honored to form my undergraduate experiences within it.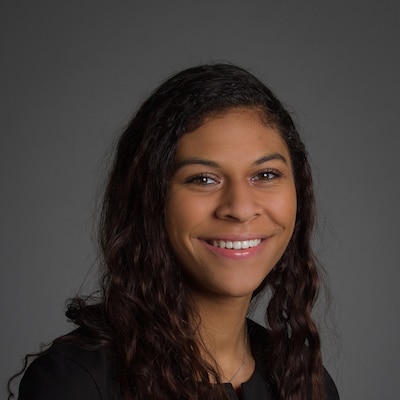 Naraya Price
Campus: UNC
Hometown: Poughkeepsie, NY
High School: Roy C. Ketcham High School
"Be the change you wish to see in the world." In these ten words, Mahatma Gandhi inspires my outlook on life and motivates me to always dedicate my whole heart to all of the things that I do. I love to travel and read about different cultures and ethnicities. In my sophomore year, I started a club at my high school called, "Global Initiates of Change." The mission of the club is to evoke cultural consciousness and develop a heart for service among its members. I am also passionate about social justice, particularly women's rights and domestic violence advocacy. I have worked closely with a domestic violence shelter in my hometown helping to organize educational opportunities for women at the shelter as well as counseling for victims' children. Throughout high school, I have been apart of many clubs, volunteer projects, and organizations. From these experiences, I have found that I truly enjoy the times that I spend with children. I have been fortunate enough to nanny for two families, which has resulted in my ultimate descriptive story telling capabilities and my ability to master any board game you can imagine. I have also spent four years mentoring second grade students at the Ivy AKAdemy Youth Mentor program in my community. I have come to know beautiful, brilliant, and humble children who make playing Star Wars and having head stand contests the best part of my day. I believe in empowering the future generations and the minds of our youth. Out of all the activities that I am apart of, I love the work I do with children so much because I have found that positivity is in their bones and that they never stop asking questions. For these reasons, I truly feel that there is so much that we can all learn from the naivety of a child's lens and I hope to continue to work with them as I complete my undergraduate education and pursue my professional career.
Stemming from personal life experiences, I yearn to understand race relations. Thus, I plan to pursue a double major in cultural anthropology and adolescent psychology at UNC. It is my hope that my undergraduate training and professional opportunities pursued will mold me into a leader with tools to collaboratively create a future with more equality, compassion, and understanding for each other, and where we rise above modes of oppression. On a side note, I am an avid online shopper who loves to cook, play volleyball, and binge watch Grey's Anatomy.
What drew you to the Robertson Program? 
Whenever I tell anyone about the Robertson, their response is always some version of disbelief. "That is just too good to be true." The mentorship and guidance plus the plethora of opportunities the Robertson affords makes it clear that this program shapes unique leaders who after their four years in college will be true change makers. The Robertson community is comprised of compassionate and driven individuals. I am eager to be apart of an environment of like-minded people who all want to make a difference in this world, yet at the same time, all have such differing passions and interests. I am beyond thankful for the opportunity to be a Robertson Scholar because I will spend these next four years being challenged academically, becoming comfortable with the uncomfortable, and preparing to make meaningful contributions to this world.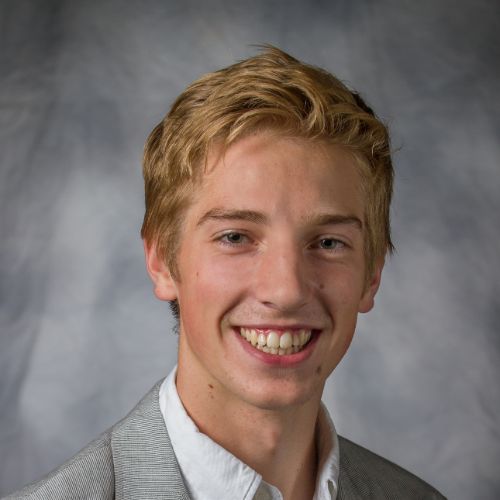 Thomas Wanty
Campus: Duke
Hometown: London, England
High School: St. Paul's School
Academic Interests:  Economics major (Finance concentration)
Extracurriculars / Hobbies: My extracurricular activities include Campus Enterprises, Community Empowerment Fund, Club Soccer and Delta Sigma Phi. I also love talking about English football, movies and philosophy.
What drew you to the Robertson Program? Being able to reap the benefits of two outstanding universities is something that can't be reached by any other means. It allows me to take classes, meet new people and take advantage of all the activities offered by both Duke and UNC. The summer opportunities provide me with a unique chance to push my limits of comfort and to experience new places around the world. The Robertson Program creates a group of like-minded individuals that really want to make a difference and the emphasis put on the cultivation of leadership is one that will prepare me well for post-university life. 
How has your experience with the Robertson Program shaped your goals and career path? The Robertson Program constantly strives to push you out of your comfort zone, be it in the Rethink classroom, studying at the sister campus, or through a summer experience. It doesn't let you narrow down your interests and experiences, but instead encourage you to explore possible paths that you had never even thought of. The Robertson network is filled with highly impressive individuals that are more than happy to mentor you, or even sit down for a coffee to talk about a similar interest. Through this combination of summer opportunities and Robertson mentorship, I was able to work for Habitat for Humanity in New Orleans during my freshman summer and at Indochina Capital in Vietnam my sophomore summer, so I look forward to seeing what the next year brings!
Favorite Robertson moment: My favorite Robertson moment was the NOLS retreat we did before going into freshman year. It gave us the opportunity to meet thirty other extremely interested and talented individuals in an environment which nurtured fun and friendship through outdoor experiences. I will always remember the experience as the first time I realised the true value of the Robertson Program: the people that it consists of.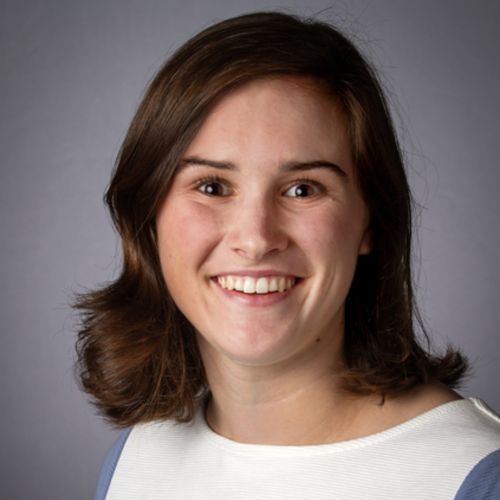 Annie Evans
Campus: UNC
Hometown: Zionsville, IN
High School: Culver Academies
What drew you to the Robertson Program?
I grew up loving UNC, so when I first applied to the program, I was enticed by the ability to go there with the financial support of the Robertson Program. As I found out more about the program, the summer and school-year programming, switch semester, and other opportunities began to really excite me. However, the greatest value that I see in the Robertson Program is the people, and finalist weekend allowed me a glimpse into what that could look like. Finding interesting and interested people at finalist weekend confirmed that this was the place for me.
How has your experience with the Robertson shaped your goals and career path?
In the spring of the first year of the Robertson program, everyone takes a course called "Colloquium," which is an applied ethics course, taught by a philosophy professor. This class convinced me that I needed to study more philosophy, eventually leading to a philosophy major. Not only did the Robertson Program help me find my major, they also provided support for the summer opportunities that allowed me to explore my options for after graduation. I was able to work in voting rights advocacy in Virginia during the summer of 2019, which fueled my interest in the field. The support of the Robertson has allowed me to explore and take risks in ways that I would not have otherwise considered.
What has been your favorite Robertson moment so far?
I have loved a lot of moments in my time with the Robertson, so choosing a favorite is very difficult. However, community summer was an incredibly formative experience for me. I was able to live with the most incredible people, who taught me so much about being a friend, a leader, and a passionate person in the world. I think about the nights that I spent talking with my Robertson peers, grateful for them and their perspectives on life.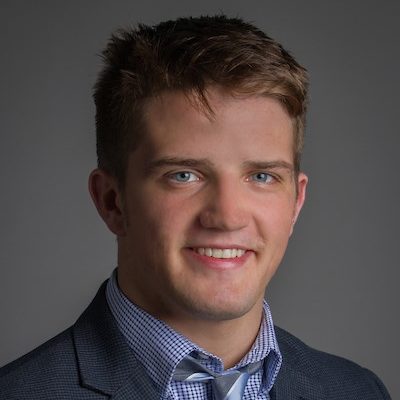 Matthew Smith
Campus: UNC
Hometown: Tulsa, OK
High School: Bishop Kelley Catholic High School
What drew you to the Robertson Program?
I considered the efforts put forth in my high school years warranted applying to merit-based scholarships along with my college search, so I happened across the Robertson Program and had to at least give it a shot. One lucky break led to another and before I knew it, I was in fact a member of the esteemed leadership program. The financial incentive was obviously ever-present in my mind as I was applying, but I did take note on the potential for growth found in meeting and interacting with other multifaceted, intelligent current members of the program that I only glimpsed on the Robertson website. This expectation took shape in reality, and it could not have been more true. The real pull and prowess of this program are the very scholars that comprise it. I am a worlds better person and much more thoughtful leader do the interactions and relationships I have built through the Robertson Scholars community.
How has your experience with the Robertson shaped your goals and career path?
The Robertson has let me flourish as a curious college student by always supporting my interests with matched coordinated effort. I will be attending UNC for one more year working for my masters in Accounting after my undergraduate degree, and the Robertson has been with me every step of the way as a guide, mentor, and confidant.
What has been your favorite Robertson moment so far?
My favorite Robertson moment had to be Community Summer as a whole. There really just isn't anything that can beat working at a zoo living with eleven other Robertsons in the city of New Orleans. The bonds I built, as well as the growth I manifested during my time there could never be replaced.
Click on the class years below to view a complete list of Robertson Alumni graduates from each class.