Twenty years after the first Scholars class entered the Program, our alumni community now includes over 450 Scholars. These individuals are leaders all over the word, living out the values of the Robertson Program as teachers, bankers, doctors, poets, lawyers, consultants, scientists, researchers, and entrepreneurs. They remain a vibrant and committed group of individuals who make significant contributions to the communities around them.
What Does the Robertson Scholars Leadership Program mean to you?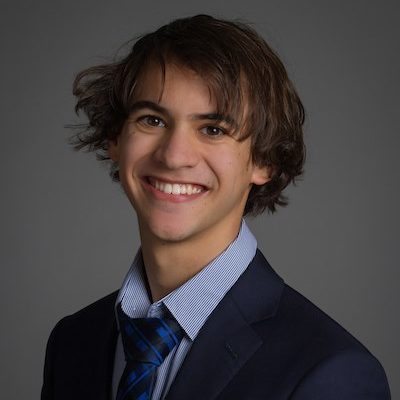 Michael Muller
Campus: UNC
Hometown: Portland, OR
High School: Westview High School
I have been working with the Mathnasium corporation and have been teaching children math for many years now. Tutoring kids and being involved in their learning processes is something that I'm passionate about and immensely grateful for. With math being a large part of my life, I'm hoping to direct that energy into the field of computer science or possibly economics. I'm consistently amazed at the extent of which computers are part of our every day lives, so I'm excited to study and discover new ways that computers can help humans.
Other activities that are a big part of my life include music and meditation. I have been playing the piano and guitar for a few years now and making or playing music with friends and loved ones gives me so much joy. Practicing mindfulness through meditation is also a passion that I have discovered in recent years that has given me perspective in my daily activities and that I intend to continue throughout my life.
What drew you to the Robertson Program? The "dual-citizenship" aspect of the Robertson Program is the most unique element of the scholarship program that really drew me in. Of all the scholarships and programs I had read about, none offered such an amazing and special opportunity to be a part of two communities on two separate campuses. The freedom that the Program gives to its scholars along with all the resources and investments that is supplied to each individual Robertson Scholar gives us all the privilege to really go out and be unafraid to find our passions.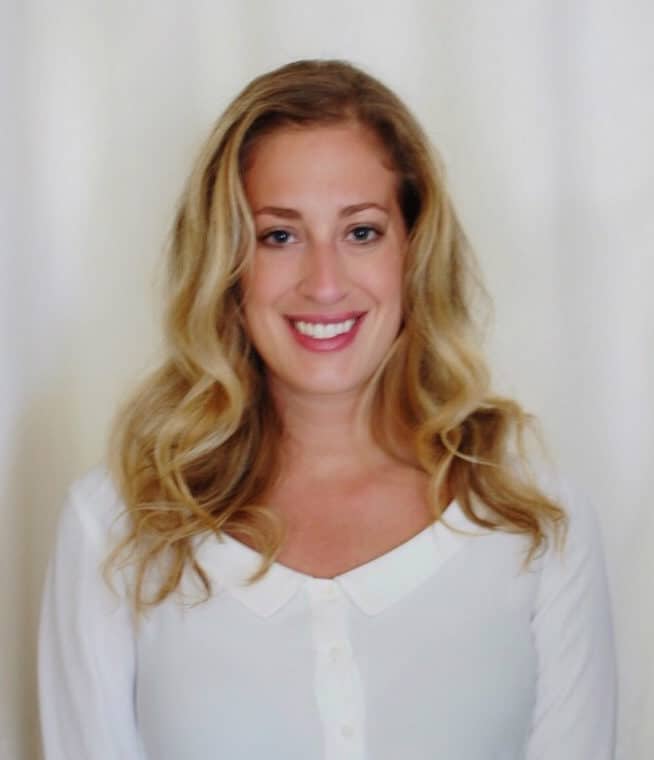 Lisa Bevilacqua
Graduation Year: 2010
Campus: Duke
What Does the Robertson Scholars Leadership Program mean to you?
Having a large community of fellow scholars to lean on and holding myself to higher standards of leadership, ethical responsibility, and self-reflection.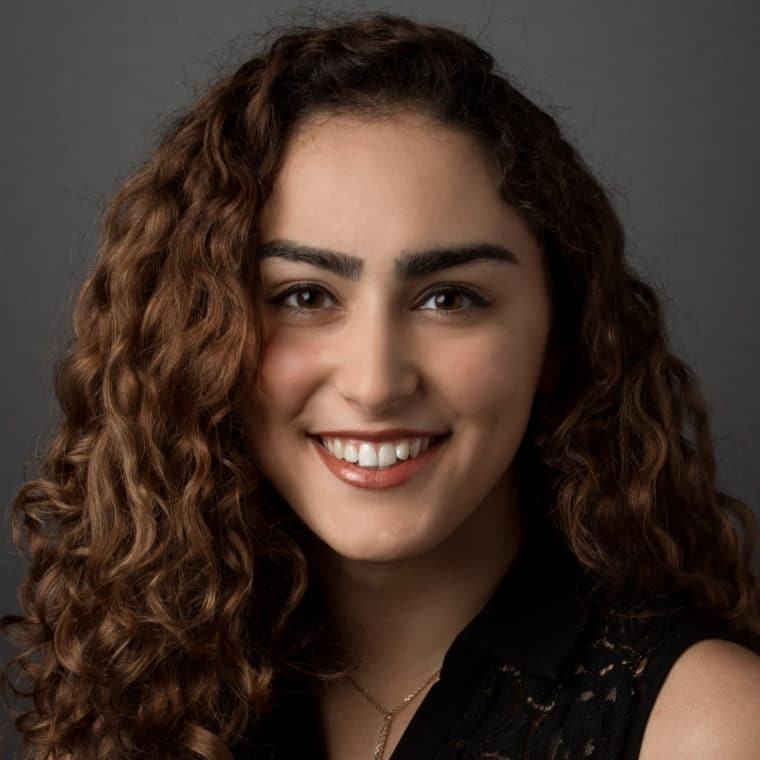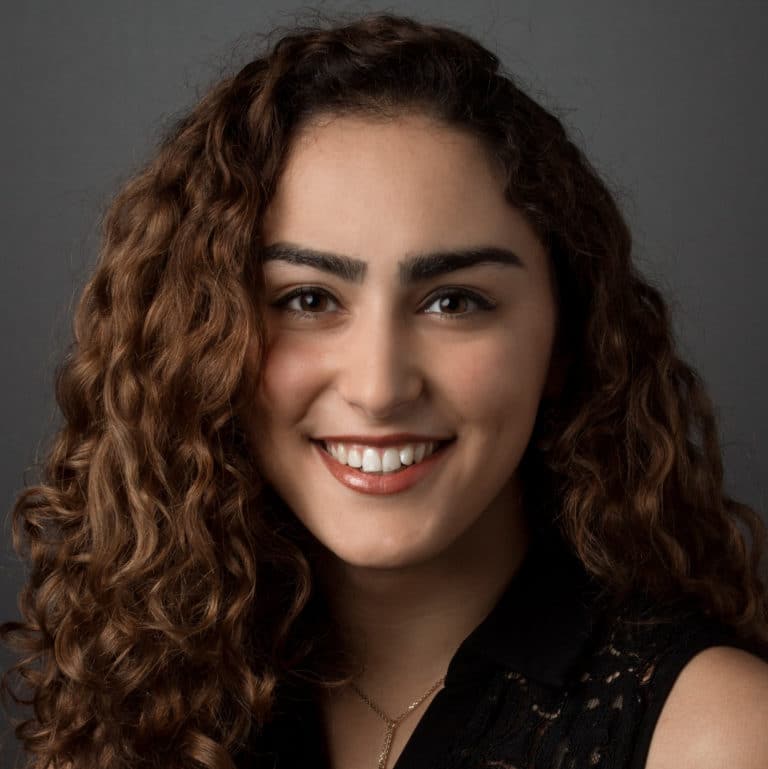 Samia Daghestani
Campus: UNC
Hometown: McAllen, TX
High School: The Science Academy of South Texas
If I were asked to define myself, it wouldn't be one of those one-word definitions, but rather one those long, multi-faceted definitions with a first, second, and third component.
So here it is: the definition of Samia Daghestani.
I love all things STEM. I attended a rigorous engineering magnet high school and for my senior capstone course I worked in a team to develop a solution for the issue of blood-borne disease transmission through accidental needlestick injections. I founded a Technology Student Association Chapter at my high school and competed at state and national levels. Last summer, I spent my time in laboratories at Rice University and at the University of Texas - Rio Grande Valley conducting research in bioengineering and chemoprevention.
I have a keen attraction to the medical field and ultimately hope to become a Doctor. I have shadowed several physicians and watching a surgeon use a balloon catheter to free his patient's thigh of a blood clot or an oncologist tell his patient that she is in remission and will live a long, healthy life is exciting and satisfying.
I am proud to call myself a Syrian-American: born in the United States but aware of my Syrian heritage. Since the beginning of the revolution, I have provided as much relief and awareness as I can, organizing container shipments, hosting prayer vigils, or simply educating people about the issue. I like to think of myself as an activist for human rights. And although I am specifically drawn to the crisis in Syria, all matters from all around the world pertaining to human dignity call my attention.
While I'm not claiming to be a linguist, it's fair to say that the meanings of words evolve and adjust with time. These next four years as a Robertson Scholar will help me grow and develop my definition of myself as I meet new people and get to know their definitions, learn new things, and hone my leadership skills and potential.
What drew you to the Robertson Program? There isn't anything about the program that drew me away… that's exactly what drew me to the Robertson. It gives you the opportunity to surround yourself with like-minded individuals, in that each scholar is a leader with an aspiration to impact our world. On that same token, each scholar is so different- debaters, scientists, civil rights activists. All of us, however, are selected in the hope that we will make a difference with the guidance of the RSLP.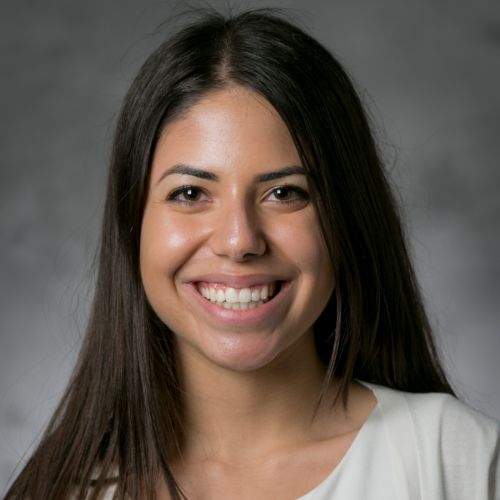 Christina Boghosian
Campus: Duke
Hometown: Beverly Hills, CA
High School: Marlborough School
Growing up in Southern California, I have loved playing tennis since I was four years old. I really appreciate learning new tennis techniques and am fascinated by the very particular strategies necessary to be successful at the sport. Although while growing up, I typically considered tennis to be an individual sport, joining my middle school and then high school Varsity teams debunked that notion completely. Through teamwork and perseverance our team was able to work together to win matches and team championships. We understood the importance of collaboration in maximizing our success. Beyond tennis - inspired by a Global Studies class that I took five years ago - I have sought to learn about various human rights violations, focusing specifically on the injustices that women and girls face worldwide, and, in particular, the lack of girls' education in many developing countries.  After forming a club affiliated with the global non-profit Room to Read, which has helped over 10 million children obtain equal access to quality education, I decided to join forces with other related clubs on campus to form one umbrella organization called Girls Go Global that empowers girls and raises awareness and funds for our three partner organizations: Room to Read, GirlUp, and Girls Learn International.
Wanting to directly understand education in other countries, I also volunteered in schools in Tanzania for three summers, where teaching the students, interacting with the people, and seeing firsthand the lives of those living in Tanzania significantly broadened my perspective and formed the basis of my research project on girls' access to education in Tanzania.  My passion for women's advancement and leadership was also further solidified over the past two years when I participated as a student delegate in the UN's Commission on the Status of Women.  All of these experiences, combined with my work as a reporter for my school newspaper, gave me an outlet to explore a variety of global issues and to work with peers to identify and advocate for issues that affect women and girls worldwide. As a result of my interests and experiences, my academic goals are to pursue subjects related to public policy, international studies and business, and social entrepreneurship in order to further my understanding of global issues and their potential solutions.
What drew you to the Robertson Program?When I first learned about the Robertson Scholars Leadership Program, I was instantly drawn to the program's unique emphasis on leadership and service. I knew that an investment from the Robertson Program in my leadership development would be a life-changing opportunity that would allow me to further expand my worldview, achieve my goals, and have a greater impact on my broader community. My past summer experiences also drew me to the exceptional summer opportunities that the Robertson Program allows their scholars to take part in.
In addition, having access to both Duke and UNC's immense resources was appealing to me since each school has impressive and distinct classes and professors that would offer me a well-rounded, comprehensive education. What really solidified my immense desire to become a Robertson Scholar, however, was Finalist Weekend when I met the incredible, talented, and sincere Robertson community. After that weekend, I knew that I wanted to study, work, and grow alongside this outstanding group of people. I am so grateful for the opportunity to be a Robertson Scholar because I know that the next four years will challenge me academically, force me out of my comfort zone, and prepare me to go out into the world equipped to make meaningful contributions to the global community.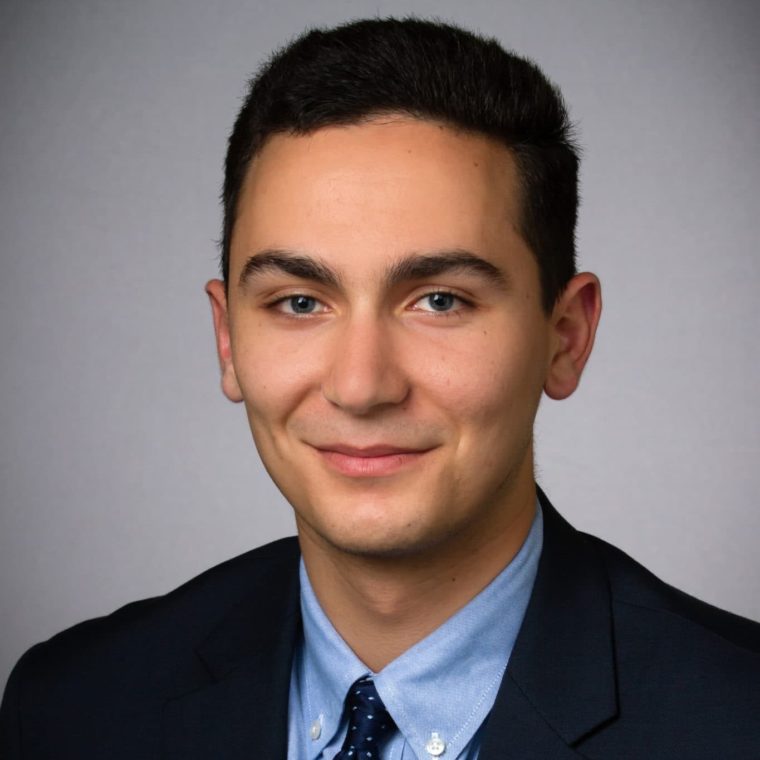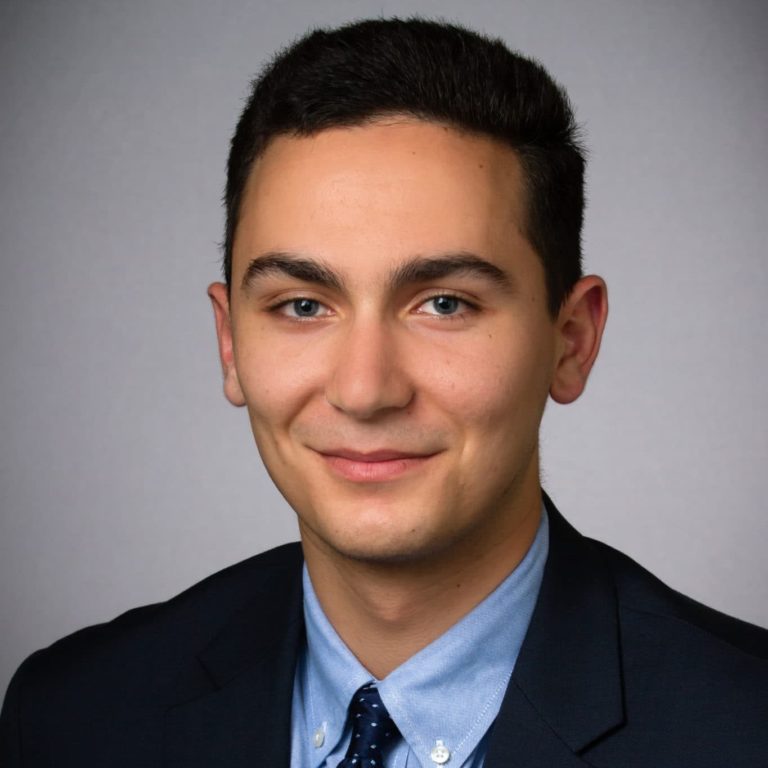 Adam Ushpol
Campus: UNC
Hometown: Durham, NC
High School: Durham Academy
What drew you to the Robertson Program?
As a third-culture kid educated on three continents: Africa, Europe, and America, the Robertson Program - through summer development experiences and study abroad opportunities - is the textbook community to continue my international study adventure. Anchored by the UNC-Duke public-private partnership, it is an unparalleled opportunity to develop my leadership skills via social justice and organizational effectiveness programming and exposure to a wide network of Robertson staff and alumni, academics, and groundbreaking thinkers. It is the next step in turning my passions into tangible, real-world actions.
How has your experience with the Robertson shaped your goals and career path?
Via my Community Summer in rural Tarboro, NC, Exploration Summer in Tanzania, and a remote Launch Summer at the Steele Institute for Innovation at Geisinger Health, the RSLP has enabled me to integrate my classroom-based leadership-learning with the complexities of working with people very different to me. What I have learned is that building trust and effective communication are the critical skills for leading and managing people, and this vital leadership capability is just as easily found on the path to Kilimanjaro's Uhuru Peak as in Geisinger's C-suite. My multi-national Robertson experiences - from studying the Palliative Care infrastructure at a small, rural hospital (Community Summer) to learning how the home is being transformed into a healthcare delivery environment (Launch Summer) - have provided the blueprint for the entrepreneurial, innovative, thoughtful, collaborative, compassionate, multicultural physician I aspire to be.
What has been your favorite Robertson moment so far?
My Exploration Summer at the City of Hope in Tanzania is the highlight of my Robertson experience. A home to 150 orphans, school for 600 pupils and medical center, COH confronts educational and health disparities with innovative and sustainable solutions in remote, under-served Ntagacha. Living at COH enabled me to informally apply field research to my Global Health minor. The fissure between 'high quality' healthcare and on-the-ground reality was evident in two sets of premature twins safely incubated in a shared, make-shift apparatus involving a light bulb and blankets - evidence of creative ingenuity in a resource-challenged environment!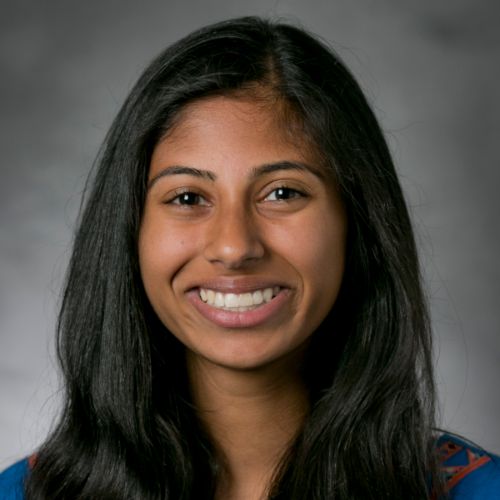 Rasheca Logendran
Campus: Duke
Hometown: Raleigh, NC
High School: Raleigh Charter High School
I like talking to strangers. The conversation and the opportunity to experience and hear new ideas leads me to people, especially those I don't know. Ever since I was young, I've enjoyed learning and vicariously living through others by conversing. My love for that spark of human connection and raw emotion--the fiery discussion that comes with dissent or the glistening passion that comes with joyous anecdotes-- has informed most of my activities and academic interests. Service is one way that I selfishly indulge my love for conversation while helping others. One issue that I have been particularly involved with is the issues in Sri Lanka, the island where my parents are from. By growing up listening and working with the numerous public health and political issues in Sri Lanka, I have found my passion and hope to continue learning more about Public Policy and Biology, especially in regards to healthcare.
During my free time, I oftentimes find myself curled up on a couch watching HGTV for its perfect balance of reality and drama. I also love being active, from doing Richard Simmons workout videos, to playing soccer, to going on long runs-- I'm always open to new fitness adventures. Additionally, I am an avid oatmeal enthusiast-- it not only tastes good but is also good for you.
What drew you to the Robertson Program? The Robertson offered me the opportunity to continue dreaming. This program allows me to continue to set hard goals, to continue to think bigger and in a global context, to continue to challenge myself and be inspired by others knowing that I am supported by a vibrant community of other scholars and that I am part of curated program that will make me the best version of myself possible. Additionally, as a North Carolina native, the battle of which blue reigns supreme has been the background for many of my days. The true looks of bewilderment when I explain to others the seemingly contradictory coalition of Duke and UNC as offered by the Robertson is also a plus.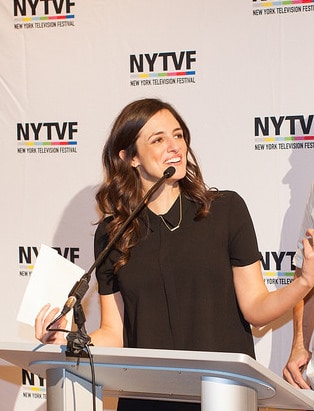 Madeline Walter
Graduation Year: 2007
Campus: Duke
What Does the Robertson Scholars Leadership Program mean to you?
Being a Robertson means that no matter what you pursue, you are actively thinking about how you can use your skills, ideas, and passions to make the biggest possible contribution to your community. It means not just striving for success, but striving to contribute.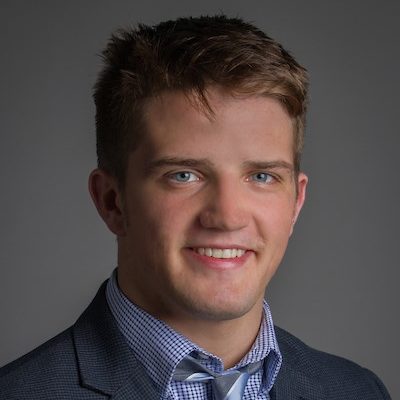 Matthew Smith
Campus: UNC
Hometown: Tulsa, OK
High School: Bishop Kelley Catholic High School
What drew you to the Robertson Program?
I considered the efforts put forth in my high school years warranted applying to merit-based scholarships along with my college search, so I happened across the Robertson Program and had to at least give it a shot. One lucky break led to another and before I knew it, I was in fact a member of the esteemed leadership program. The financial incentive was obviously ever-present in my mind as I was applying, but I did take note on the potential for growth found in meeting and interacting with other multifaceted, intelligent current members of the program that I only glimpsed on the Robertson website. This expectation took shape in reality, and it could not have been more true. The real pull and prowess of this program are the very scholars that comprise it. I am a worlds better person and much more thoughtful leader do the interactions and relationships I have built through the Robertson Scholars community.
How has your experience with the Robertson shaped your goals and career path?
The Robertson has let me flourish as a curious college student by always supporting my interests with matched coordinated effort. I will be attending UNC for one more year working for my masters in Accounting after my undergraduate degree, and the Robertson has been with me every step of the way as a guide, mentor, and confidant.
What has been your favorite Robertson moment so far?
My favorite Robertson moment had to be Community Summer as a whole. There really just isn't anything that can beat working at a zoo living with eleven other Robertsons in the city of New Orleans. The bonds I built, as well as the growth I manifested during my time there could never be replaced.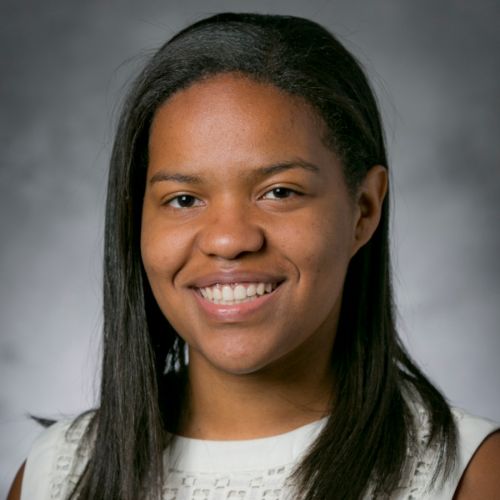 Brooke Porter
Campus: Duke
Hometown: Riverside, CA
High School: Thacher School
My passion is social justice, particularly education justice. During high school, I worked extensively with children from a variety of backgrounds. When working with special needs kids, freshmen girls at my school, students of color from A Better Chance, or kids who have been affected by a parent's cancer, I realized the importance of environment in a child's growth. I see hope and ambition in the kids I work with. This ambition goes to waste when a bright kid is trapped in a school that lacks resources.
Because I was the child of two educators, a love of learning was instilled in me at a young age. School is the place where I've experienced the most opportunities to learn and the greatest personal growth. This is especially true of the English classroom where I found my voice. Through discussion and writing, I developed my perspective as well as a love of reading and writing. Having to organize and defend my beliefs in front of my classmates while also hearing their differing opinions, which was only possible if people in the room came from different backgrounds, allowed me to figure out my beliefs and also confirmed one of my core beliefs: diversity is a crucial part of a healthy environment. Even outside of the classroom, I value the unity that comes with respected differences between me and my peers on both the volleyball and basketball courts.
All of these experiences have led me to believe that education, a quality education, is a universal human right. I plan to study political science at Duke. After graduating, I hope to become a lawyer and help increase the credibility of the public education system by fighting the racial isolation and deterioration of schools so that everyone, regardless of circumstance, has a fair opportunity for growth.
What drew you to the Robertson Program? I want to be a part of a community of determined and compassionate individuals. I want to learn with and from people who share a passion for changing the world. The Robertson Program offers all of this. It also offers incredible opportunities to gain leadership skills and get to know the communities I want to dedicate my life to improving through firsthand experiences. I will use the different opportunities, resources, and experiences offered by the Robertson Program to prepare myself to be a leader who understands how to overcome intellectual challenges, who possesses an understanding of the diverse world we live in, and a precise vision of how to have a lasting impact on the world.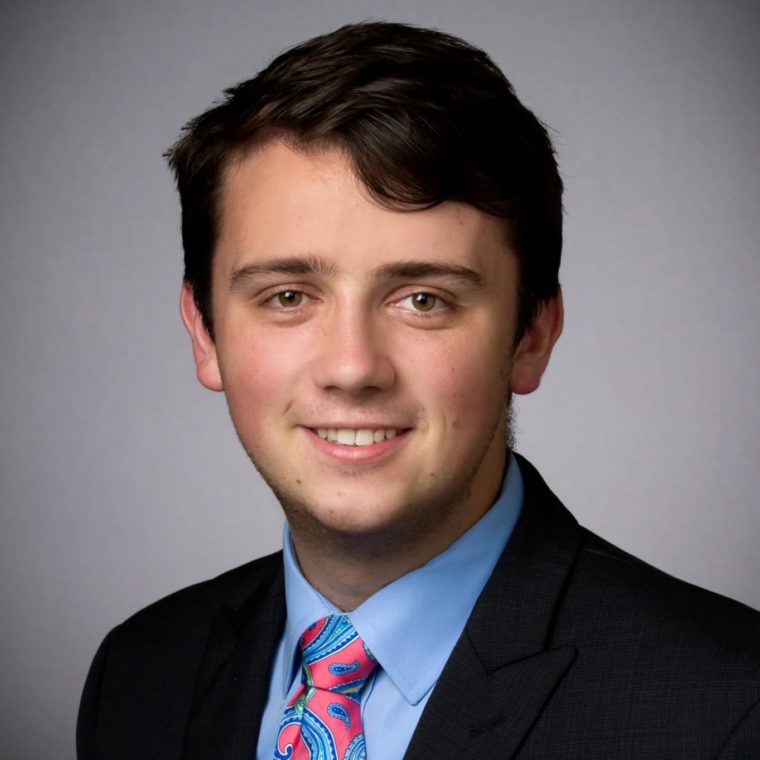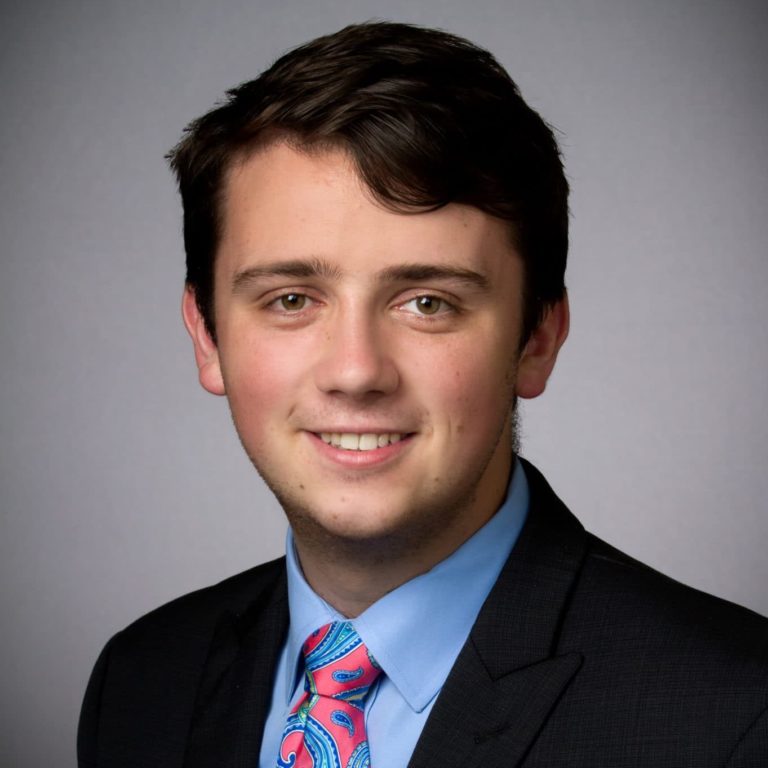 Kyle Ryan
Campus: Duke
Hometown: Kennebunkport, ME
High School: Kennebunk High School
When I was younger, I was always intrigued by airplanes and was sure that I wanted to be a pilot. I was fascinated by the intricate engineering necessary to lift these heavy pieces of metal into the sky. But, as I grew older my love for aerospace engineering morphed into a desire to understand the intricacies of the brain and nervous system. While I would still love to attain a pilot license at some point, I am really interested in studying the field of neuroscience. With that, I have worked in the past few years on an organization called the International Youth Neuroscience Association which strives to spread neuroscience education and knowledge to high school students around the world. Though, it was the combination of working on this organization and an increased interest in politics that has helped me find what I believe my true passion to be: public policy. I want to affect change in the way that our society works and lives. I am most interested in public health policy though, in relation not only to healthcare but also looking at agriculture and environmental policy. At the same time I have become interested in international policy and how we as a country can interact differently with other nations to make waves on the global level. Needless to say, I am still a little lost in terms of what I will do, but I am excited to embark on this journey at Duke as a part of the Robertson program.
While in high school, I became very involved in activities involving problem solving and public speaking. My interests included model UN, mock trial, theatre and helping to create a crisis club in my school. I hope to pursue mock trial or model UN at Duke. I also really love music, not only listening to groups like Pentatonix or the Beatles, but also playing the button accordion. Coming from Ireland, traditional music was a big part of my upbringing. I hope I can bring that to Duke, and continue playing the upbeat, unifying music that is at home in Ireland. In any spare time I have, I enjoy cooking, exploring, jogging and am looking forward to continuing that at Duke.
What drew you to the Robertson Program?
I first found the Robertson Program when I was looking through the internet at various college programs during my Sophomore year. I immediately bookmarked the page promising myself that I would come back when the time was right. What made me so excited about this program was the community of incredible scholars that it brings together. This was further cemented through my experience during finalist weekend when, in meeting other finalists and past scholars, I knew that this was unlike any other program out there. Everyone has a passion to make a significant difference in our global society, and I knew that being around these people would be perfect for me and would transform the way that I act and lead in this world. The mission of this program exemplifies exactly what I think if needed today, and the enrichment opportunities and travel just make the program that much better, and unlike anything else I have found. I can not wait to get started!
Click on the class years below to view a complete list of Robertson Alumni graduates from each class.