Twenty-one years after the first Scholars class entered the Program, our alumni community now includes over 550 Scholars. These individuals are leaders all over the word, living out the values of the Robertson Program as teachers, bankers, doctors, poets, entertainers, lawyers, consultants, scientists, researchers, and entrepreneurs. They remain a vibrant and committed group of individuals who make significant contributions to the communities around them.
What drew you to the Robertson Scholars Leadership Program?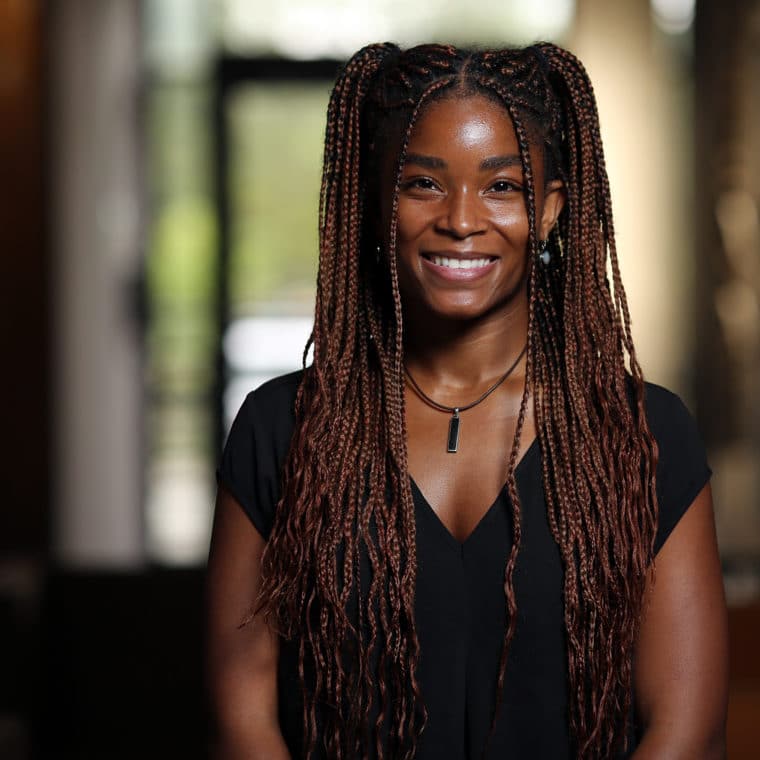 Tamira Daniely
Campus: UNC
Hometown: Phoenix, Arizona
High School: Desert Vista High School
I have always had an interest in the human mind and behavior. In my mind, what if all famous works of art like the Mona Lisa or Michelangelo's David Statue were never completed? Without these works we'd be hidden from boundless creativity and knowledge that would've impacted humanity. That is how I feel about our understanding of the human brain. We know so little about this beautifully complex machine that devises human experience, it's as if we've left a life-changing work of art incomplete.
My passion for the brain arose early in my high school career. After taking courses like chemistry, biology, biotechnology and psychology, I quickly fell in love with examining the mind and body from a molecular to a behavioral level. Naturally, I now hope to become an artist in the world of neuroscience. One that accentuates the initial brushstrokes painted on by preceding scientists and gets closer to a full portrait of the brain. That way we can understand human experience in its entirety and have the knowledge to combat mental illness and improve the way students learn. At UNC and Duke and with the financial help of the Robertson, I'll be able to dive into a holistic education in areas like neuroscience, health policy, and psychology to achieve this goal.
My extracurriculars and hobbies in high school included student council, speech and debate, political activist groups, and various community service clubs from National Honor Society to ASCEND (a program the assists black students in Arizona and exposes them to STEM fields). In college, I hope to continue a career in student council and community service as those activities served as platforms for me to help other people in my community, which is something I care deeply about. I also strive to continue my political activism by getting involved in various clubs on campus such Black Student Movement.
Lastly, when I'm not juggling a hundred things on my shoulders I enjoy reading, hiking, sports, good food, and good friends, all things I have a feeling I'll find in North Carolina.
What drew you to the Robertson Program?
The Robertson Program was a unique and remarkable opportunity that I couldn't find anywhere else. Through this program I am given the financial resources I need to explore the academics behind my future as an adult. On top of that, when I first discovered the Robertson I heard that there would be other scholars like me, but now that I've gotten to know them it's so much more than that. I am surrounded by several like-minded, hard-working individuals who at the same time are very different from me. In a short period of time, I have learned about various cultures and backgrounds just by working alongside my fellow scholars. I also was drawn to the Robertson because it advocated for curiosity, leadership, community service, and the freedom to discover yourself. The Robertson is already helping me grow as a leader and it will give me the flexibility to explore my interests through various courses and summer activities.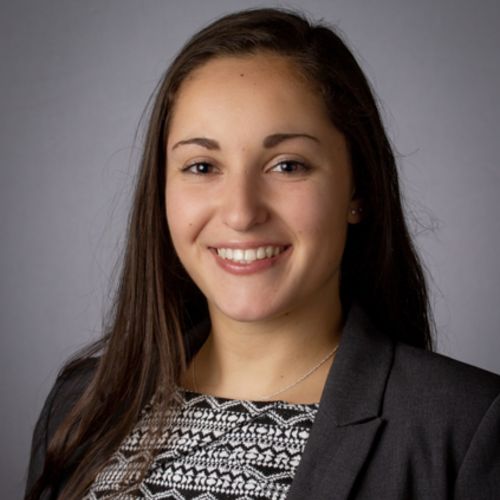 Liza Becker
Campus: Duke
Hometown: Elkins Park, PA
High School: Cheltenham High School
Academic Interests: Intended Major: Program II- "Women's Health: Obstacles to Healthcare Delivery" (coursework in global health, gender studies, sociology, biology, cultural anthropology, public policy, Spanish, and geography); interested generally in public health, Spanish language and culture, environmental justice, women's rights, and sexual and reproductive health
Extracurriculars / Hobbies:club basketball, research in global health, research in public policy, RCC Community Service Committee, member of Cooper House
What drew you to the Robertson Program?
I was drawn to the Robertson Program by its impressive offering of academic and leadership training opportunities. The collaboration between two top-tier universities maximizes scholar resources, exposes us to contrasting cultures, and pushes us to think beyond traditional boundaries in our academic and service work. The privilege of being surrounded by such an inspiring group of scholars while also being empowered with the resources to pursue intellectual and personal challenges is a truly unmatchable gift!
How has your experience with the Robertson shaped your goals and career path?
My time in the Robertson Program has served as a consistent reminder to work creatively and to hold myself to a high standard of active leadership. I am constantly pushed by staff, other scholars, and program experiences to think about how use the resources at my disposal to create social change and how to think carefully and ambitiously about my personal goals. By being encouraged to embrace instability, I've gained confidence in my strength in challenging situations, which will inevitably help me accomplish my career and personal goals down the road.
What has been your favorite Robertson moment so far?
My favorite Robertson moment has to be the first day I met my cohort, because I had no idea how knowing these people would so drastically change my life. I remember sitting in an orientation session as a first year and being told that some of the people in the room would be my good friends, and others would give me some of the most challenging pushback I've ever received, causing me to rethink my own core beliefs and practices. Now, as a senior, I can confidently say that the Robertson Program has brought me close to some of my favorite humans on this planet and that I am a drastically better leader and person because of all of them.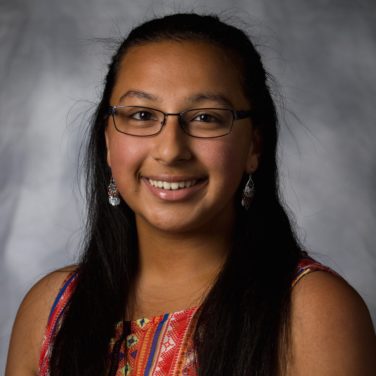 Divya Mahesh
Campus: UNC
Hometown: St. Augustine, FL
High School: Allen D Nease High School
Academic Interests: Psychology major, Neuroscience and Chemistry minors, Pre-Med, specific interests in rural healthcare and health disparities
Extracurriculars / Hobbies: Duke Neurology lab studying Parkinson's Disease, SHAC (Student Health Action Coalition), Robertson Community Coordinators, GlobeMed at UNC, Hindu YUVA
What drew you to the Robertson Program? It is an accepted fact for high school students applying to colleges and scholarships that each student can attend only one university and will most likely pay a fortune to do so. The Robertson Scholars Program completely shatters these ideas and instead offers a whole new world of opportunities. Through the Robertson Program, I will have access to unparalleled opportunities, ranging from the resources of both Duke and UNC, to a vibrant academic community filled with intelligent students who support each other, to quite literally the whole world. I was also drawn to the Robertson Program's focus and emphasis on service and leadership. After attending Finalist Weekend and seeing the true community feeling that exists between the Robertson scholars, I was convinced that this program offers the best of every world.
How has your experience with the Robertson Program shaped your goals and career path? The Robertson Program has provided me with a plethora of opportunities to explore my interests in the medical field. I have wanted to become a doctor for as long as I can remember. Through volunteering in hospitals and founding a free medical clinic during high school, I developed a specific interest in understanding and combatting health inequities. However, the Robertson Program offered me a world of experiences that opened my eyes to the challenges in rural healthcare and deepened my interest in the medical field as a whole.
Favorite Robertson moment: Trip to Asheville during Community Summer! I spent my first summer in Tarboro, NC with four other scholars. During the summer, we decided to meet up with the Whitesburg scholars in Asheville. We spent the weekend hiking, exploring the town, and exchanging stories of our summers in the two smallest Community Summer sites!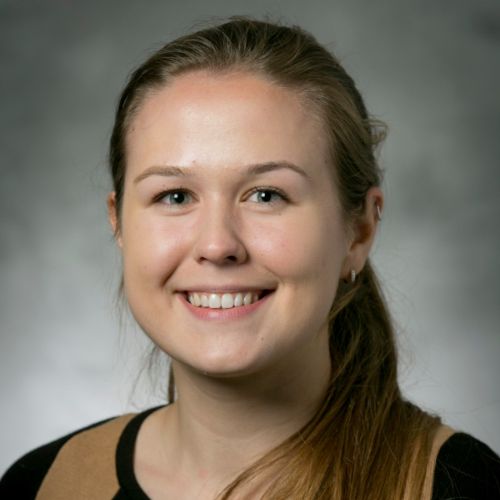 Emily Kian
Campus: UNC
Hometown: Boca Raton, FL
High School: North Broward Preparatory School
As a native Floridian, I've spent my life surrounded by the sea. I became conscious of conservation ideals at a very young age, and my commitment to them has only flourished as I have grown older. During high school, I explored marine conservation and environmentalism in a number of ways. I began interning for a research ecologist in tenth grade, and under her guidance conducted my own research on the body condition of green turtles living in the Everglades and the effect of Fibropapillomatosis on body condition index values. I volunteered for several years at Gumbo Limbo Nature Center, where I learned more about marine conservation while also educating visitors about my research and local marine organisms. As co-president of our school's Ecology Club, I helped implement our members' passion for conservation by planning beach clean ups, invasive species clearings, and other fun events. I also gained invaluable research experience by spending two summers in the British Virgin Islands tagging sea turtles, collecting data, and earning six SCUBA certifications. Preserving the long term viability of the environment is extremely important to me because it is where I feel most at home and also where I hope to find my future career in marine sciences and public policy.
As for my land-based interests, I was an active member of my school's fine arts community. Some of my favorite memories were made in the band room and on the theater stage. I also enjoyed writing for and co-editing our school's online publication, Brainwash. Community involvement is another enduring passion. As vice-president and then president of our Key Club, I created Costume Connection to collect Halloween costumes for children who couldn't afford them. At UNC and beyond, I hope to fight social and economic injustice, especially on behalf of migrants, refugees, and other minority groups. I plan to be a force for change through volunteering, activism, and non-profit work. As a second generation American of multiple ethnicities, I am extremely interested in learning about different backgrounds and helping those who face hardships and discrimination simply because of their differences in culture and heritage.
At UNC, I look forward to getting involved with the Campus Y, the Daily Tar Heel, the Carolina Outdoor Education Center, and the many other opportunities I know I will discover!
What drew you to the Robertson Program? When I first learned about the Robertson Program, I instantly fell in love. It was one-of-a-kind, unlike any other scholarship or leadership program I had ever heard of. The program's emphasis on leadership and helping to better our community was immediately evident. The three AMAZING summer experiences, which encourage us to broaden our horizons, explore our passions, and make lasting impacts in our community, are the perfect combination of service, discovery, and career preparation. Above all, after spending Finalist Weekend with other Robertson finalists, current scholars, alumni, and staff members, I knew this was EXACTLY the community in which I wanted to spend the next four years. The Robertson community is filled with kind, loving people who all share the common ideal of changing our community for the better. The people are really what I love most about this program.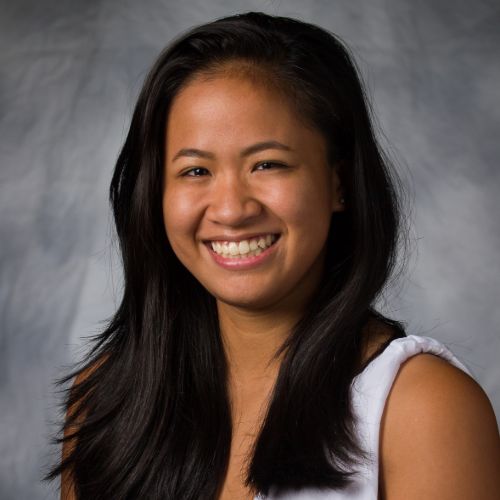 Andrea Gonzales
Campus: UNC
Hometown: Bronx, NY
High School: Hunter College High School
When I started high school, I thought I wanted to be an engineer. I started learning to code in my free time, joined the robotics team, signed up for summer computer camps. But my interests weren't restricted to that at all--I played volleyball, studied classical music theory and piano, joined the layout staff for my school's yearbook and newspaper. I knew that I wanted to work in technology, but I wasn't sure that engineering was the right job for me.
At the end of the summer of 2014, my colleague Sophie Houser and I released a video game called "Tampon Run." Blood by violence is easily accepted by society through video games and other forms of media, but when it comes to menstrual blood--something totally natural and normal--people turn away in disgust. Tampon Run is a simple game that is meant to open up a discussion about this stigma surrounding menstruation. As soon as we launched the game, it went viral overnight; since then, we've won a Tribeca Disruptive Innovation Award, a Webby Award, done numerous talks and TEDx talks, and are slated to release a book published by Harper Collins in March 2017. But aside from the shiny ribbons and awards we've racked up I've come to the decision that I don't just want to program or engineer. Tampon Run isn't just computer science, but also women's issues and social activism--I thrive at the junction of multiple areas of study, and I can't wait to see how my interdisciplinary interests can affect the world I live in.
What drew you to the Robertson Program? Whenever I speak to someone about the Robertson Program, they're blown away by how it just seems too good to be true. And every time I talk about it, I'm blown away by what the Robertson Program offers its scholars. There is no specific track a Robertson Scholar will follow--the Program trusts that we will seek experiences that will help us grow as leaders and learners and gives us access to a wealth of invaluable resources. The Robertson Scholars are a group of such intelligent, creative, and ambitious minds--not necessarily on paper, but in character. In no way am I a traditional student, and I'm very excited to be surrounded by people like me!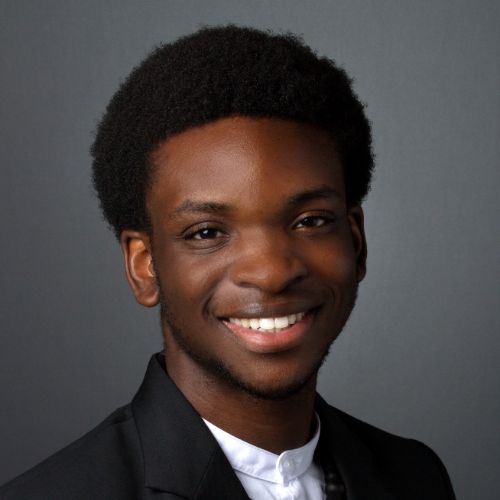 Dikenna Ogbo
Campus: UNC
Hometown: Lagos, Nigeria
High School: African Leadership Academy
Academic Interests: Computer Science / Dramatic Arts
Extracurriculars / Hobbies: Theatre, film, dance
What drew you to the Robertson Program? The Robertson program's purpose is to invest in young leaders who strive to make transformational changes in society. Growing up and schooling in Nigeria and South Africa, I have always been aware of the struggles several African countries face in the educational sector. It's issues like these that have grown into a worthwhile passion that the Robertson program fosters, focuses, and helps develop into pragmatic actions that will bring about valuable positive change. I am excited about the support this program could give me with the projects I aspire to undertake, a network of students with brilliant ideas, and the endless partnerships that could be formed amongst us.
How has your experience with the Robertson Program shaped your goals and career path? Before I started the Robertson program, I had a limited idea of the path I needed to take to achieve my personal and professional goals, and those for my immediate society, and country. But after my community summer in Mississippi living with eight other scholars, and teaching eight year olds physics, math and astronomy, I learned that there can be multiple paths to achieve the same goal, and that it takes creativity and a lot of reflection to discover these paths. I'm being given the opportunity to explore these paths and discover which is best for me and what would equip me best to be a valuable contributor to the fields I'm interested in, my community, and the people around me.
Favorite Robertson moment: During my community summer, the house bought nerf guns and water guns for everyone. Any weekend we didn't spend travelling to a nearby city, or exploring The Delta, we would divide ourselves into teams and have nerf/water gun wars, until there was a last man standing, or the whole house was wet and we needed to clean up. Don't tell Allen.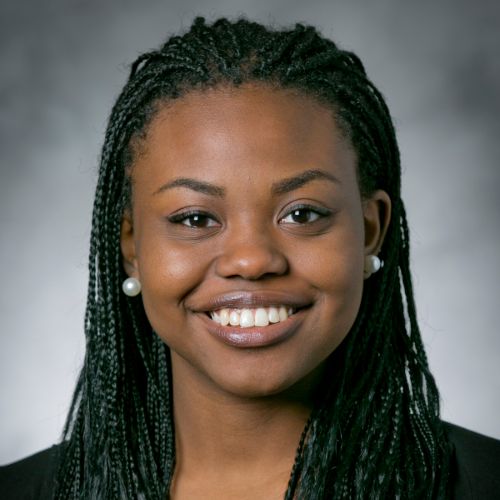 Sydney Adams
Campus: UNC
Hometown: Midlothian, VA
High School: Collegiate School
At the beginning of my high school career, I was anxious to find my niche. Would it be the arts, writing, a sport I'd yet to discover my talent in? I had no idea. Within the next two years, however, I was able to discover the passions and love I have for service, working with children, and global and diversity initiatives.
In July 2013, after completing my freshman year,  I became one of thirteen student ambassadors for my school at a youth leadership festival at Lebone II College in Rustenberg, South Africa. As my first international experience, the trip was transformational, not only giving me a look into another culture, but also sparking my interest in international politics. Later that same year, I attended the annual Student Diversity Leadership Conference (SDLC) outside of Washington, D.C. as a representative of my school's diversity club, Mosaic. SDLC consisted of three days, 1,200 private school students, and loads of information, centered around educating each of us about each of the eight social identifiers (race, gender, religion, ethnicity, sexual orientation, age, ability, and socioeconomic status) and creating a more inclusive, aware, and socially competent community.   From this experience, I became a strong ally for the LGBTQ community, a support system for students of diverse backgrounds at my school, and a speaker against microaggressions.
My experiences in South Africa and at SDLC paved the way for the rest of my high school years, and were the templates for every other opportunity I took advantage of. Before graduating, I attended seven other diversity conferences and helped start diversity initiatives at my school, interned at the Children's Museum of Richmond for a year, and volunteered in Ghana for weeks, spending my mornings as a preschool teacher and my afternoons painting a school in a rural village. I served as both a Junior and Senior Ambassador in my high school's International Emerging Leaders Conference (IELC), using the experience to meet, work with, and forge relationships with 59 students from 12 different countries. I also volunteered in an after-school program for English as a Second Language (ESL) students in a local middle school, tutoring them and helping them transition from their lives in the Middle East, South America, or beyond.
There are not enough words to describe how each of those experiences have positively influenced my life, but what I learned over time is that my service to the world is only as important as the impact it has on the communities, people, or even one individual that I've interacted with. My passion for people shines through within all of my endeavors, whether through an English paper, history project, or speech I give at church or school. I hope that my time at UNC will allow me to continue to explore each of my passions and render me successful in all of my academic and extracurricular pursuits.
What drew you to the Robertson Program? After researching what scholarships were available to students applying to UNC, the Robertson Program caught my eye because of its mission statement and its goal to mold us into strong, active, and effective  young leaders. The incredible opportunities and experiences that are afforded to Scholars are unrivaled, and I could not imagine a more perfect fit for me.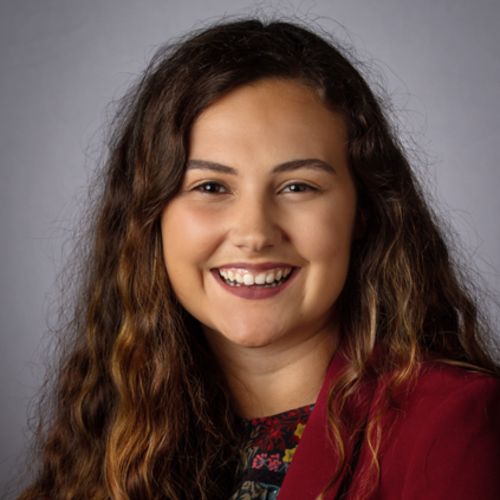 Merrit Jones
Campus: UNC
Hometown: Lexington, SC
High School: River Bluff High School
When I noticed disparities among South Carolina schools and the lack of students in the conversation around how to improve them, I couldn't sit by. My senior year, I founded Student Space, a South Carolina nonprofit organization which aims to give students a seat at the table in education decision-making.
I'm passionate about storytelling, policy, and youth empowerment. I just concluded my gap year where I pursued those passions full-time by traveling across the United States talking with students, researching and influencing education policy, and facilitating youth-oriented events and conferences. Today, I'm working nationally with Student Voice to amplify, aggregate, and accelerate student work.
You'll find me studying a combination of social sciences and staying busy with all the activities Carolina and Duke's vibrant campuses offer. I've never been one to sit around and do nothing. I'll find time to practice yoga, cook and listen to podcasts between classes too.
What drew you to the Robertson Program?
After taking a year off of school I was worried that my college experience may be dull compared to my gap year, until I read about the Robertson Program. The summer experiences, resources, and support offered are unparalleled. The program enables and equips scholars to imagine and do anything. The above paired with a dynamic community of scholars across two universities left me certain UNC was the best fit to grow as a scholar, leader and human.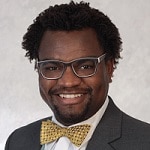 Anthony Sawyer
Graduation Year: 2010
Campus: UNC
What Does the Robertson Scholars Leadership Program mean to you?
The Robertson program comprises an amazing network of phenomenal people who want to change the world and will stop at nothing less; I feel blessed to be associated with such a group of people, and I am inspired every day to bring it because of people like this.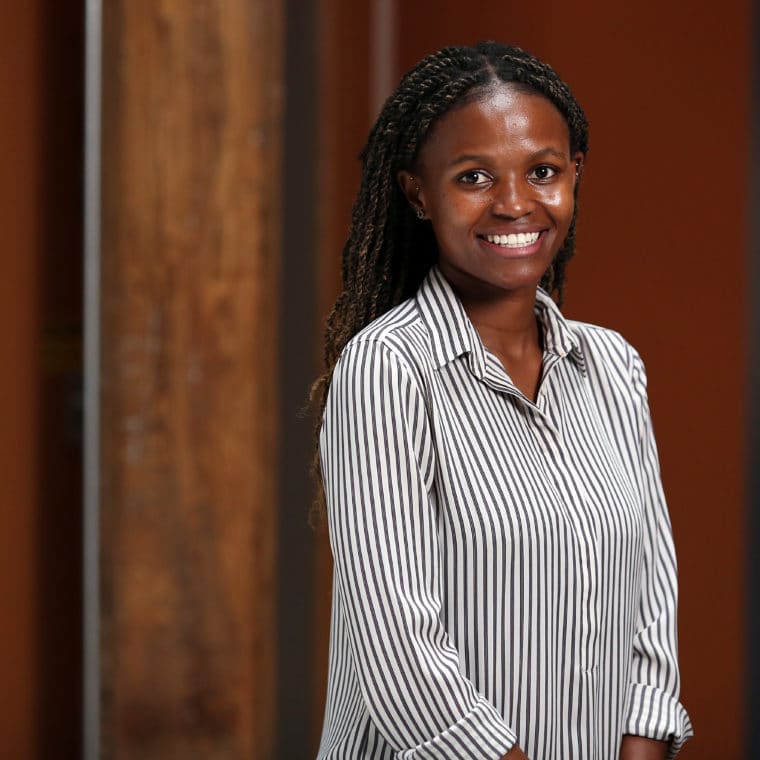 Fridah Mbwaya
Campus: UNC
Hometown: Nairobi, Kenya
High School: African Leadership Academy
I have always enjoyed the humanities. Learning about world history, interpreting the effects of current affairs and predicting our future through economics and other social sciences has always been captivating to me. I grew up in an educational system that often limited the career choices one could work towards and this always left me curious about all that lay beyond the usual – medicine and engineering. This has led me to develop a definite inclination towards decoding the political science behind Kenya's endless political disputes, to understanding the economics behind Africa's rapid development, as well as challenging the laws that govern our very daily lives.
Outside the classroom, my creative side tends to shine. I love the arts and music and have always used these as my unique medium to connect with others. With some time on my hands, one would either find me interacting with a canvas (paint brush at hand) or picking up my latest read to indulge with some 'one-on-one' time with the author. From organising creative events to participating and attending these open-mic nights, concerts and charity events, I always have a good time around music. Engaging with my community (no matter where I am) will always give me a sense of balance and so I am always looking for new things to learn and people to meet.
What drew you to the Robertson Program? 
At the program, I get to interact with many peers who are just as passionate about social change and innovation. Growing and evolving in such a dynamic community, with that of the Robertson Scholars, is an opportunity to continue the conversations I most enjoy, earning even more depth into the understanding of complex issues that directly impact each of our lives. I was immediately drawn to the program by the prospect of having each of my beliefs challenged in an environment that will keep me running at full pace daily. With endless exposure to even more unfamiliar environments, through study abroad programs, as well as a unique academic schedule tailored to both UNC and Duke, the program is an opportunity to challenge myself beyond a regular college experience and still use my resources to catalyze change here and back home.
Click on the class years below to view a complete list of Robertson Alumni graduates from each class.