Twenty years after the first Scholars class entered the Program, our alumni community now includes over 450 Scholars. These individuals are leaders all over the word, living out the values of the Robertson Program as teachers, bankers, doctors, poets, lawyers, consultants, scientists, researchers, and entrepreneurs. They remain a vibrant and committed group of individuals who make significant contributions to the communities around them.
What Does the Robertson Scholars Leadership Program mean to you?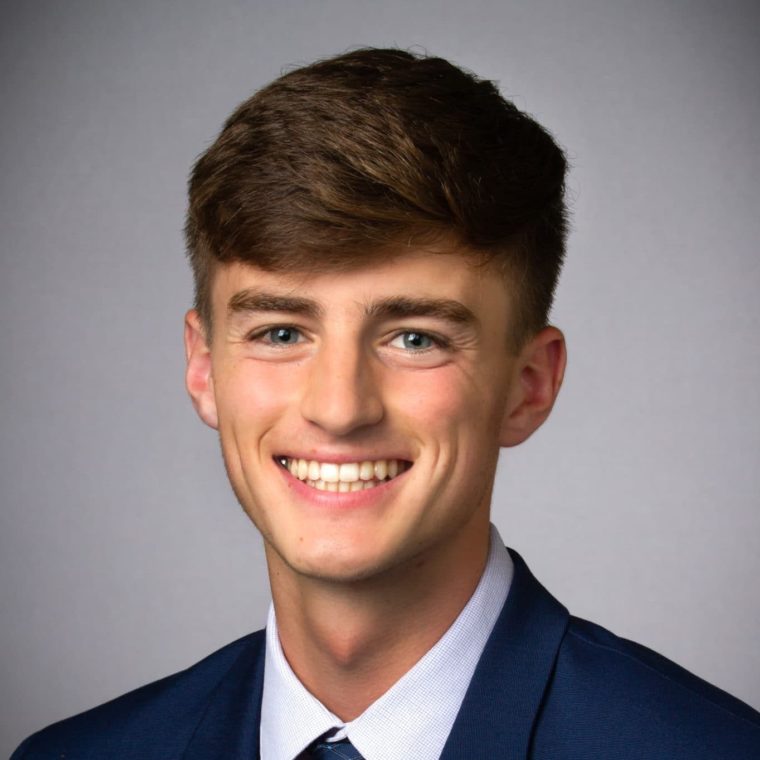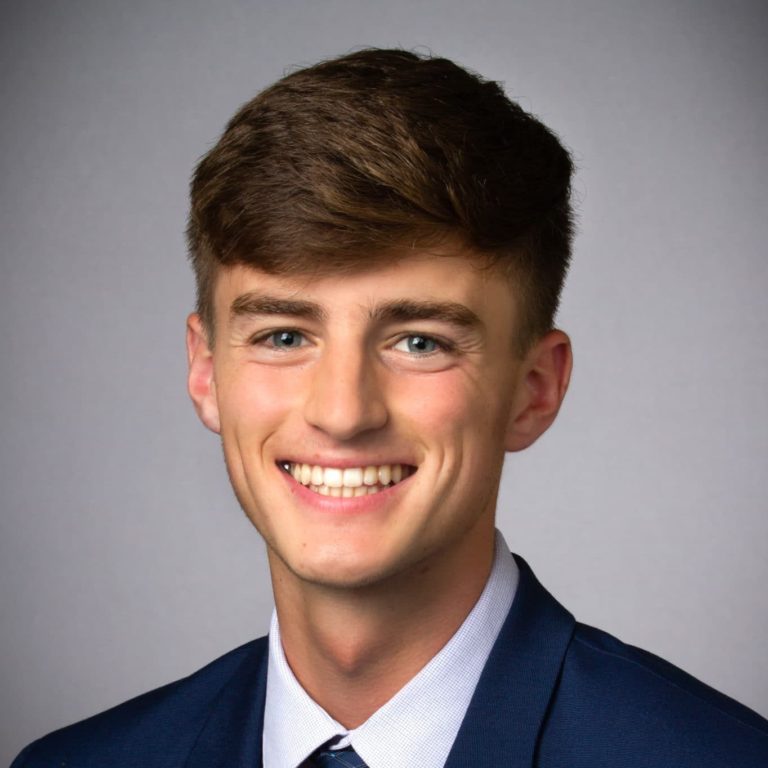 Ben Rees
Campus: UNC
Hometown: Los Alamos, NM
High School: Los Alamos High School
What drew you to the Robertson Program?
Having the opportunity to explore my interests and gain unique experiences was one of the most important factors in deciding where I went to college. Not having to worry about the financial aspect of attending college and having funding to explore my interests over the summer without constraining myself to paid internships was one of the biggest draws of the Robertson Program. Beyond just the financial aspects, I was attracted to being able to attend both UNC and Duke and take advantage of the different academic resources that came with the two schools.
What has been your favorite Robertson moment so far?
My spring breaks have been my favorite Robertson moments. My freshman year, I went on the NOLS spring break trip to Utah, and my sophomore year spring break, I received a LEAD Grant to attend a conference in Havana, Cuba with two other scholars. Having the opportunity to spend a fully funded week backpacking in one of the most beautiful parts of the US and traveling around Western Cuba have been one of the best experiences I've had in college.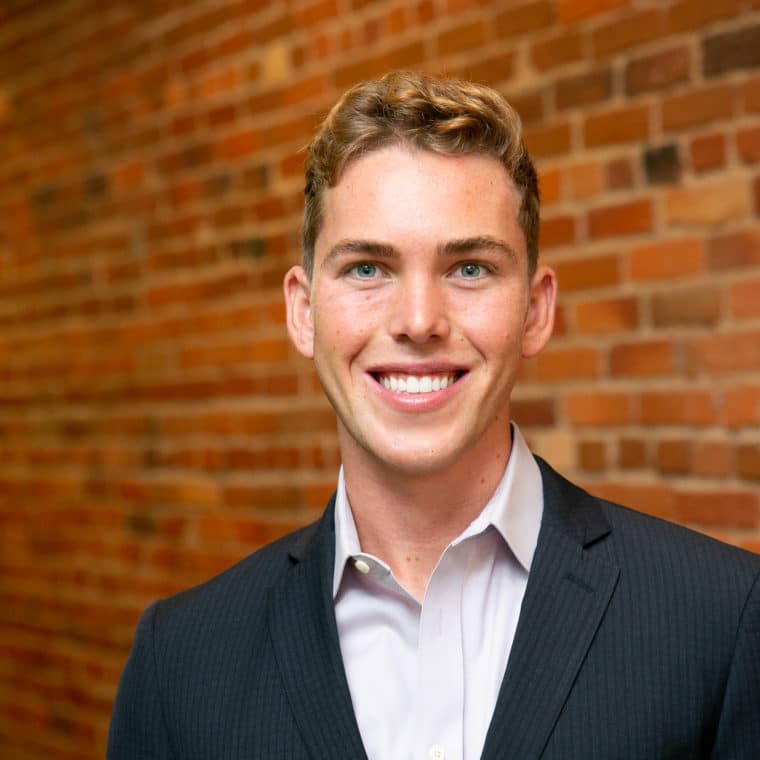 Carsten Pran
Campus: Duke
Hometown: Tustin, CA
High School: Foothill High School
In the short time I have been in college, the world around me has gained many layers of complexity. With each new perspective and discussion I am exposed to, the issues that I thought only concerned a few parties gain more dimension, adding knots to the tangle of conflicts. One such issue that fascinates me with its complexity is climate change. Climate change is a beast made up of hundreds of intricately connected, but sometimes vastly different issues, and not all of them are environmental. I believe that to conquer this beast, we need buy-in from all directions and every discipline. I was thrilled to learn that Duke was taking the initiative to commit to achieve carbon neutrality by 2024 and I wanted my peers to share this excitement and bring a general consciousness about climate change into their own academic paths. I have found platforms on campus in organizations like Green Devils and the Chronicle, where I have worked to facilitate top-down administrative projects within our school's Climate Action Plan by engaging the student body. This semester, I led a team to create an online learning module surrounding Duke's Climate Action Plan, condensing the information in a grab-and-go fashion. I am also working with a group of faculty and students to assess energy use for buildings on campus to provide recommendations on how to reduce energy waste and increase efficiency. Beginning at Duke and UNC and reaching larger audiences, I want to inspire others to believe that complex issues, though overwhelming and often depressing, can be mitigated through the collaboration of people with diverse talents, perspectives and fields of study. By showing action, preaching hope and meeting people where they are, I believe we can alter the entire paradigm of how we view our responsibilities to this planet.
What drew you to the Robertson Program?
I believe attending college is a privilege that comes with the responsibility of making my education apply to something larger than myself. The RSLP, with nearly infinite guidance and opportunities, serves as an incubator for students to develop as leaders who are cognizant of issues in their communities and prepared to find impactful, creative solutions. I was drawn to the program because it provides unparalleled support throughout the difficult and exciting path towards self-discovery and leadership development.
How has your experience with the Robertson shaped your goals and career path?
Perhaps the most valuable thing that RSLP's programming has taught me is how to be comfortable with deep introspection. In the short amount of time I have been a Scholar, I have gained the framework to better understand myself and my surroundings, guiding me onto a track of ongoing self-actualization. Going through this vulnerable process with other scholars has gotten me closer to my core intentions, fears and passions and has helped me feel more confident in my intuition. The constant process of asking questions, listening intently and refining my perceptions has made me obsessed with numerous forms of exploration. Academic and professional development, in my opinion, follows naturally and in tandem.
Favorite Robertson moment?
Sitting on top of a car watching the sun disappear over the soybean fields in the thick, warm Mississippi air with new friends. I joined the program at the end of my freshman year as a matriculate scholar and Community Summer was my first real introduction to a cohort of people who had already gotten close throughout freshman year. I felt an immediate sense of community and trust, which was an amazing introduction to the experiences to come.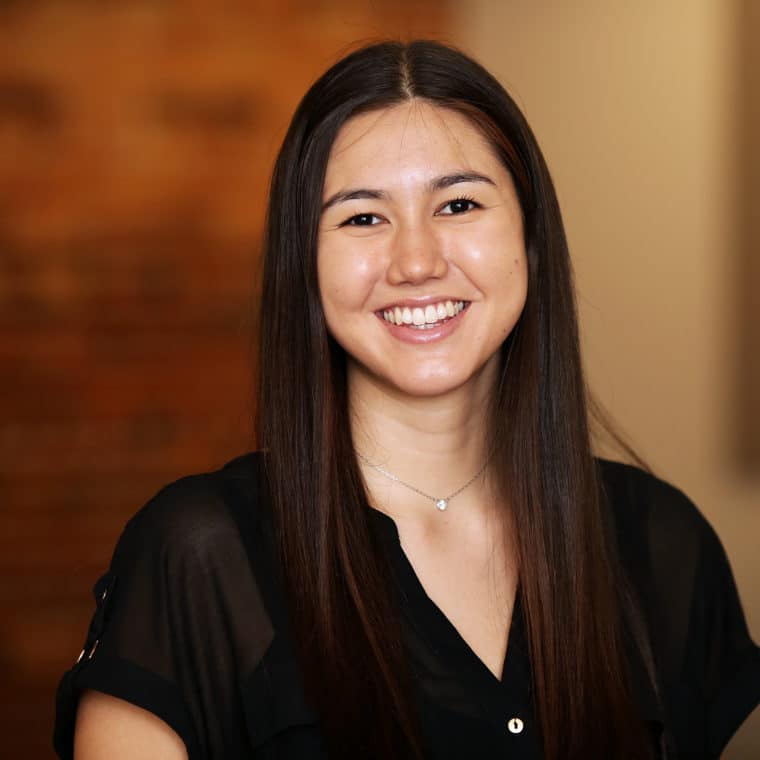 Serena Lim-Strutt
Campus: Duke
Hometown: Hamilton, New Zealand
High School: St. Paul's Collegiate
I am intensely curious about how people interact to achieve positive social outcomes. Studying the human brain and how this, in turn, affects transactional relationships that influence social entrepreneurship will hopefully provide a foundation for me to help others as effectively as possible. In my last year of high school, I initiated a new service program that brought together well-off teenagers with less fortunate children to form bonds of friendship and mentoring. This opened all of our eyes to the similarities and dreams we share, despite being endowed with different opportunities. In recognition of the success of this initiative, I was presented a Youth of the Year Award from the New Zealand Government. Since leaving school, I have expanded my horizons internationally and become involved in outreach programs in Africa and Cambodia. In Africa the focus of my interest is on building affordable houses, equipped with solar power, in some of the poorest regions. While in Cambodia, I became involved in landmine removal initiatives, including supporting the development of a museum that focuses on supporting victims of landmines, along with future demining efforts.
I believe that challenges and taking risks can fuel life-changing experiences. I love anything that makes my adrenaline rush and the most profoundly rewarding moments in my life have come from pushing myself well out of my comfort zone. I have a passion for sport and have spent recent summers working as a surf lifeguard. I also love stimulating conversations, particularly learning from the diverse lives and experiences of others.
What drew you to the Robertson Program?
Every aspect of the program appeals to me! While reading biographies from past scholars, I was awestruck and I have no doubt that the class of 2021 will bring the same remarkable backgrounds and incredible experiences. I know that the opportunity to meet these people and others at Duke and UNC will change my outlook on the world in ways I can't even imagine.
An aspect of the program that particularly fascinated me was the opportunity for summer experiences. To me, nothing sounds better that spending my summers in new places, doing things I love, that contribute to the lives of others.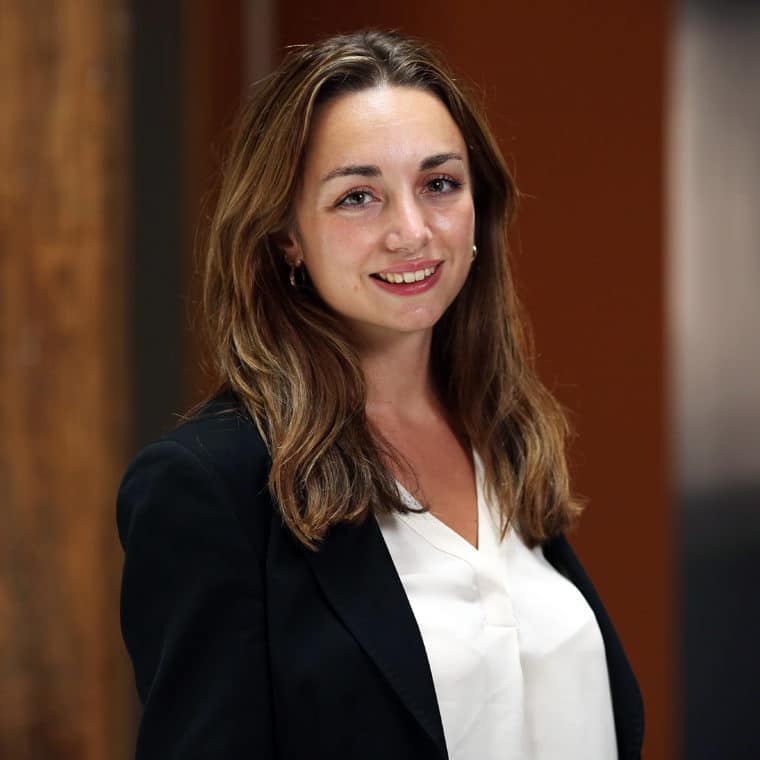 Elise van den Hoek
Campus: Duke
Hometown: Sevenoaks, Kent, United Kingdom
High School: Sevenoaks School
My earliest memories are of being on stage. As a six-year-old, I had an unusual desire to command the attention of full audiences, stand as tall as I could and belt my little voice. Nothing has changed. I continue to pursue my passion for theatre and public speaking. This has challenged me, transformed me, and driven me to use my skills in order to harness the intoxicating power of this medium in order to promote positive and necessary socio-political change.
In 2016, I founded Theatre for Action, a charity that strives to use theatre as a form of activism and the stage as a battleground. As part of my work for this, I wrote, devised and staged "Elements", a play that uses the life and legacy of Marie Curie to address the gross gender-based discrimination women face within education and careers, particularly in STEM fields. Impassioned to reach out to young women who suffer from such gender stereotypes, I devised a series of theatre workshops to follow up my performance of "Elements". I toured these workshops to local youth groups and schools, as well as internationally to Germany and Russia.
I started learning Russian when I was 13. Ever since, I have developed an extraordinary passion for Russia's rich history, enigmatic culture and values, which experts and professionals worldwide still struggle to grapple with. I was brought face to face with its culture when I travelled to Russia at 15 and 17 years of age. In Moscow and St Petersburg, I saw my deepest interests for history, culture, language, theatre and people combine. In Orion, a foster village in the depths of the Russian wilderness, I had the opportunity to introduce children from ages 9-17 to the concept of theatre: a whole new medium of self-expression and creativity. I rooted out and demonstrated their innate theatrical instincts to them by using pan-cultural concepts: status, objectives, Lord of the Rings. Most importantly, I illustrated that this was entirely accessible to them, regardless of their background and lack of resources; in under two hours with only gentle guidance, they had unlocked the power of theatre.
These various experiences have ignited my passions for social justice, Russian culture, education, history, public policy, theatre and language. I know that they will continue to morph, combine and grow throughout my college experience. Regardless of where this multitude of interests leads me, I hope to create the kind of impact that will span cultural barriers, and perhaps even bridge them.
What drew you to the Robertson Program? 
The Robertson program provides access and exposure to an unparalleled community of scholars, which, when combined with extensive support from program staff, creates an extraordinary sense of comfort. The Robertson program is, however, also designed to challenge and push you to do things and go places you never would have thought to. This collectively creates immense potential for self-development, whilst providing the facilities for a wide array of specific and personal passions to be pursued to remarkable extents. I am thoroughly looking forward to taking advantage of the huge and impressive array of opportunities the Robertson provides to give back to the local community, as well as society at large.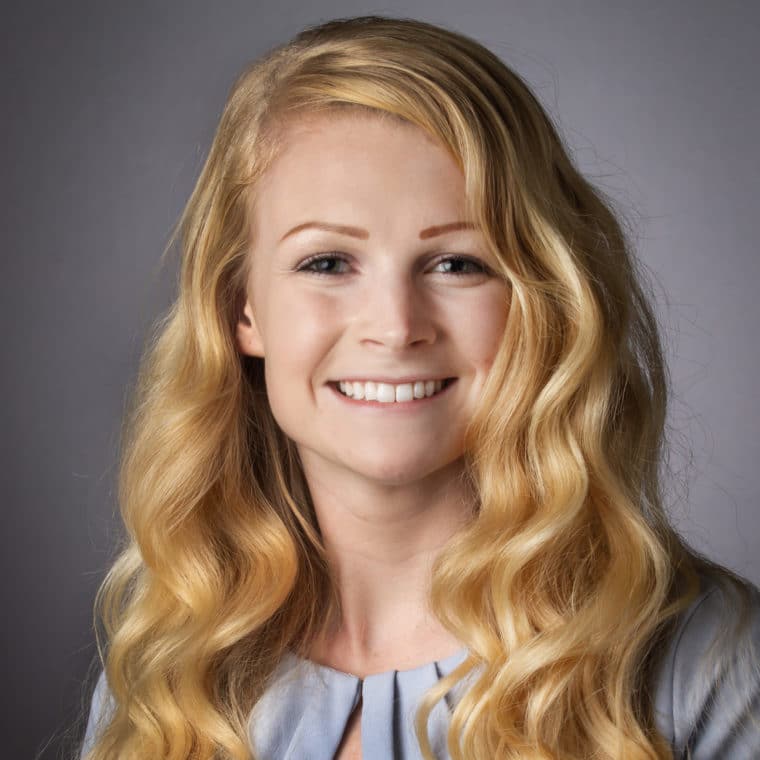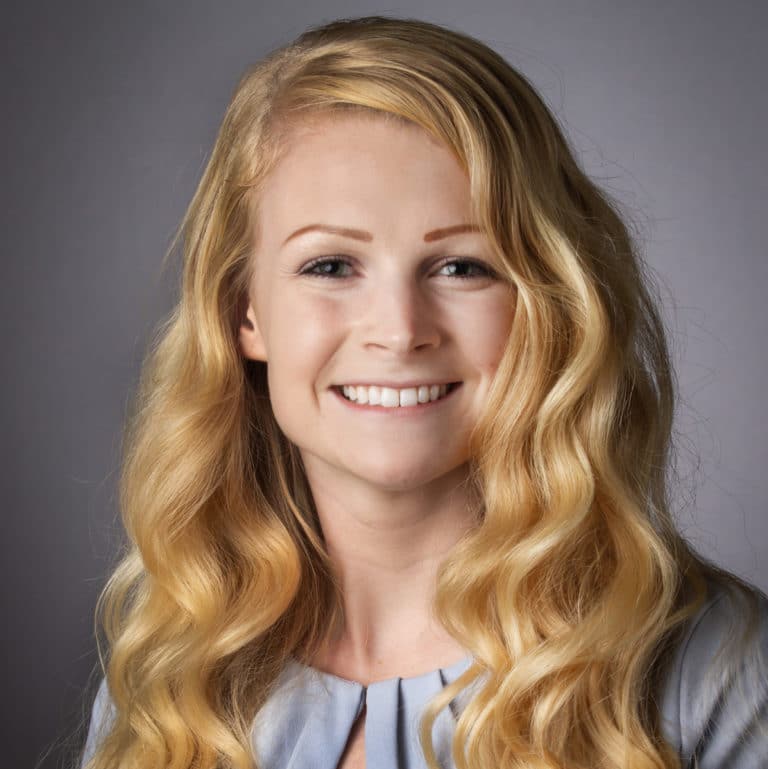 Rebecca Sullenger
Campus: UNC
Hometown: Chapel Hill, NC
High School: Carrboro High School
Since I can remember, I have always asked questions. I desire to understand how and why things are the way they are. As I have grown up, I have learned that one of my goals is not only to understand, but also to use my knowledge to improve modern medicine. My favorite environment to be in is one in which the outcome is unknown. Thus, I started working in a research lab at Duke University where I studied the therapeutic applications of cord blood stem cells. Additionally, throughout my time in high school, I worked with my high school's Global Health Club where Carrboro students raised awareness and money to help fight HIV, Ebola, TB, and other devastating diseases in developing countries. Although "medical care" is the common link between my work with the Global Health Club and the therapies I researched at Duke, the two represent the farthest extremes of the medical-care spectrum in this world. I aspire to become a physician-scientist who invents therapies that can help people of any socioeconomic status because I believe that everyone has the right to health.
Aside from biology and global health, I am very interested in chemistry, language, and culture. I love to travel and experience new things. Additionally, I enjoy running, competitive swimming, fashion, and meeting new people.
What drew you to the Robertson Program? I was drawn to the Robertson Program because of the opportunities that the program provides and because of the amazing people I met who were already part of the program. I also loved how I could take classes and live at both UNC and Duke as an undergraduate student.
How has your experience with the Robertson helped shape your goals and career path?
My summers with the Robertson Program have dramatically shaped my goals and career path. For my first summer, I worked with Breakthrough New Orleans as a teaching fellow, and for my second summer, I conducted child development reports in Costa Rica. These two summers confirmed my interest in public health and my aspiration to become a pediatrician.
Favorite Robertson moment: Before the start of my freshman year, my class went on a retreat. During a hike I was stung by two bees in the ankle very far from home base. Even though I had only met most of the other Robertsons the day before, my whole group made sure that I was ok and helped me get back to my cabin.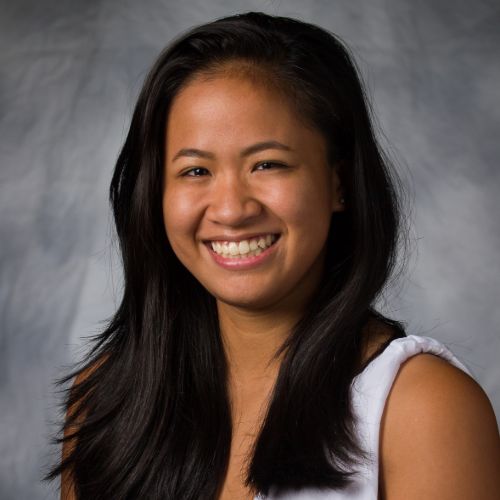 Andrea Gonzales
Campus: UNC
Hometown: Bronx, NY
High School: Hunter College High School
When I started high school, I thought I wanted to be an engineer. I started learning to code in my free time, joined the robotics team, signed up for summer computer camps. But my interests weren't restricted to that at all--I played volleyball, studied classical music theory and piano, joined the layout staff for my school's yearbook and newspaper. I knew that I wanted to work in technology, but I wasn't sure that engineering was the right job for me.
At the end of the summer of 2014, my colleague Sophie Houser and I released a video game called "Tampon Run." Blood by violence is easily accepted by society through video games and other forms of media, but when it comes to menstrual blood--something totally natural and normal--people turn away in disgust. Tampon Run is a simple game that is meant to open up a discussion about this stigma surrounding menstruation. As soon as we launched the game, it went viral overnight; since then, we've won a Tribeca Disruptive Innovation Award, a Webby Award, done numerous talks and TEDx talks, and are slated to release a book published by Harper Collins in March 2017. But aside from the shiny ribbons and awards we've racked up I've come to the decision that I don't just want to program or engineer. Tampon Run isn't just computer science, but also women's issues and social activism--I thrive at the junction of multiple areas of study, and I can't wait to see how my interdisciplinary interests can affect the world I live in.
What drew you to the Robertson Program? Whenever I speak to someone about the Robertson Program, they're blown away by how it just seems too good to be true. And every time I talk about it, I'm blown away by what the Robertson Program offers its scholars. There is no specific track a Robertson Scholar will follow--the Program trusts that we will seek experiences that will help us grow as leaders and learners and gives us access to a wealth of invaluable resources. The Robertson Scholars are a group of such intelligent, creative, and ambitious minds--not necessarily on paper, but in character. In no way am I a traditional student, and I'm very excited to be surrounded by people like me!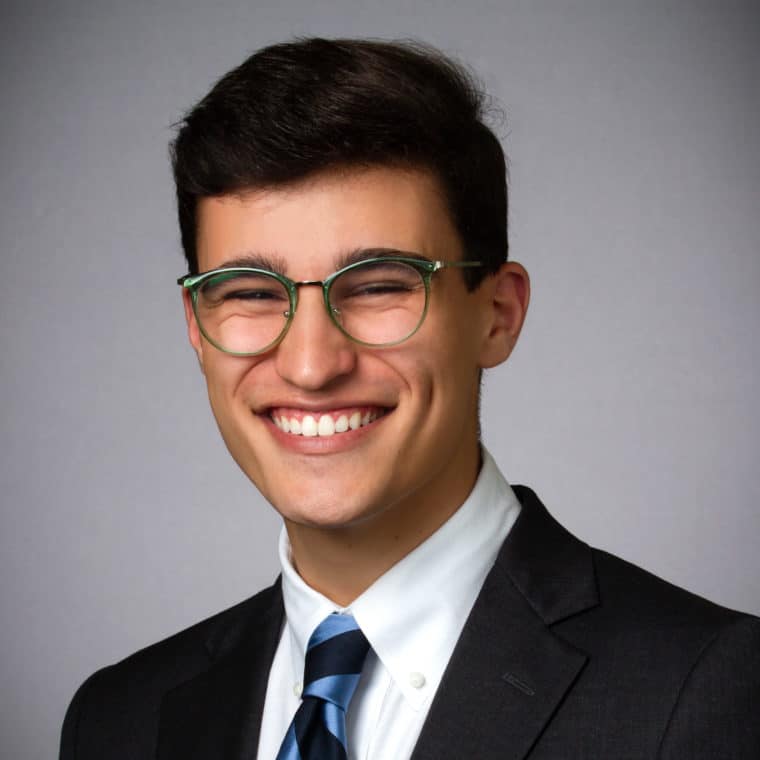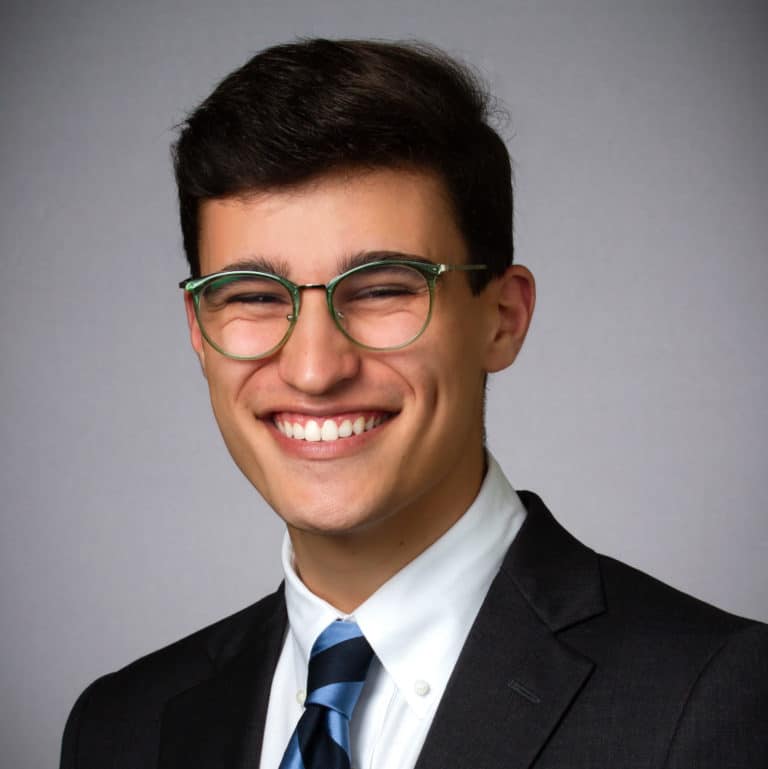 Bennett David
Campus: Duke
Hometown: Asheville, NC
High School: Christ School
I've spent my high school years problem-solving in a wide variety of ways, including leading four large-scale conservation initiatives, founding and leading an after-school robotics education and homework tutoring program for local elementary and middle school students, and restructuring my robotics team into a supportive and student-led learning environment. Robotics put me in touch with my love for mechanical design, my teachers put me in touch with my appreciation for math and physics, and my parents and mentors put me in touch with the culture of service and selflessness that I hope to bring to everything I do. With engineering as my platform, I plan to find global solutions to our world's most pressing issues. Duke and UNC's diverse range of courses will give me both the hard science knowledge and global, big-picture awareness I need.
Outside of my attraction to service, STEM, and robotics, I have a long list of interests and hobbies. I love to read. I'm fascinated by films, from the writing to the set creation to the cinematography. I love poetry and mechanical design—I see both as creative outlets. My time in Scouting gave me a great appreciation of the outdoors; backpacking and biking are some of my favorite things to do. I'm also a vinyl record and board game enthusiast.
What drew you to the Robertson Program? 
I've spent much of my life determined to work as an individual, but as I've matured, I've come to understand the magic of collaboration. My path in life will be dramatically affected by who is around me, and I can't wait to be surrounded by the people in the Robertson Program. The Program initially interested me though its collection of top-notch opportunities and amazing reputation, but the Finalist Weekend showed me just how wonderful the people within the program are, and wonderful they'll be for me. They'll help me, challenge me, and push me to be better. There's no group I'd rather be a part of to take on our generation's challenges.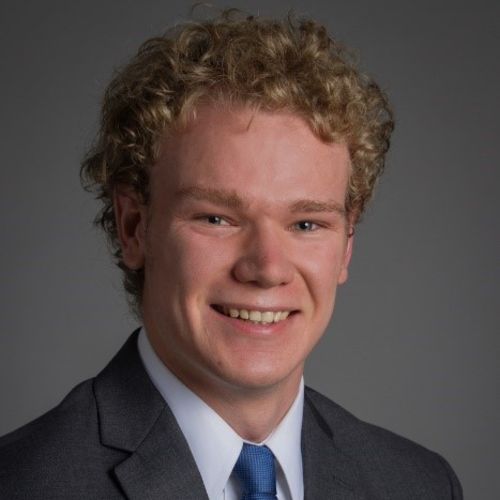 Stephen Buys
Campus: UNC
Hometown: Asheville, NC
High School: Asheville High School
In elementary school, I struggled to read even the simplest words. That, coupled with my mild stutter and major shyness, made it difficult for me to to enjoy anything that required reading, writing, or speaking. Eleven years and many incredible teachers later, I'm double-majoring in public policy and journalism, with a hopeful minor in creative writing. Today, if I had to put a face on the person I wanted to be, I'd say Sam Seaborn, the speechwriter on The West Wing.
And while I've grown to love writing, it's the public school teachers who got me there, the public libraries that have kept me going, and the parents whose salaries came from public taxes that I'm most thankful for. At UNC, I've tried to pay a small part of that investment back with Student Government and the Community Empowerment Fund, a nonprofit dedicated to helping people make lasting transitions out of poverty.
Outside of those interests and extracurriculars, I enjoy soccer and basketball, try to go hiking when I'm home in Asheville, and am currently struggling to learn the banjo.
What drew you to the Robertson Program?
As a scholar who applied while already a UNC first-year student, my introduction to the program started with a friend knocking on my door at 2 a.m. the night before winter break and asking me if I'd heard about this weird scholarship that let freshmen apply. Although I hadn't heard of it before then, my googling turned up things like the Exploration Summer and the semester on Duke's campus, and I saw that the Robertson Program presented an opportunity to go far outside the traditional college experience.
Beyond the Robertson programming, however, I believe that the community here is invaluable. I'm not the first to say that, and I certainly won't be the last, but it's impossible not to remark on how being among such a talented, driven, passionate group of people can improve and expand your horizons, even considering what such excellent universities already offer.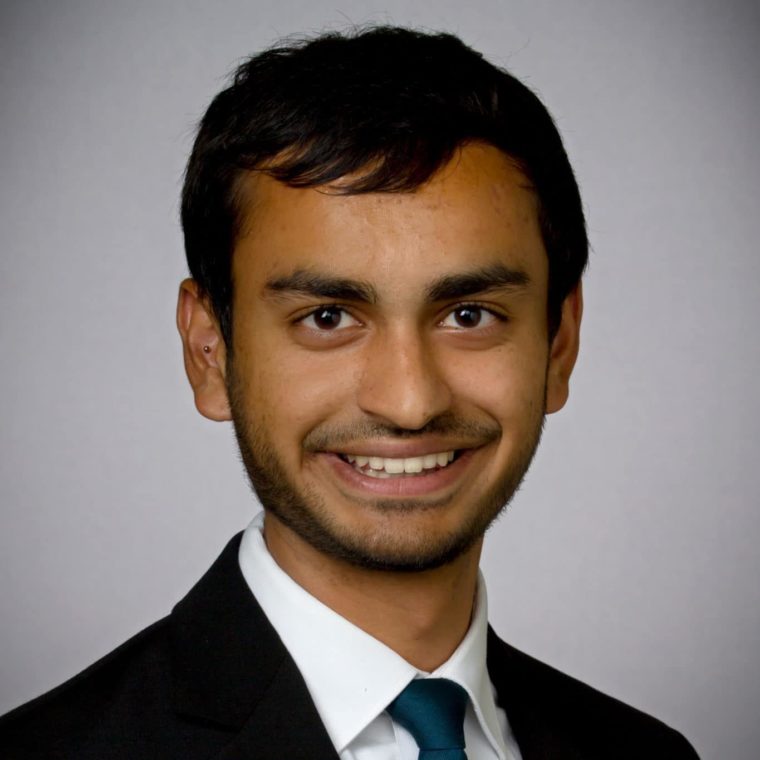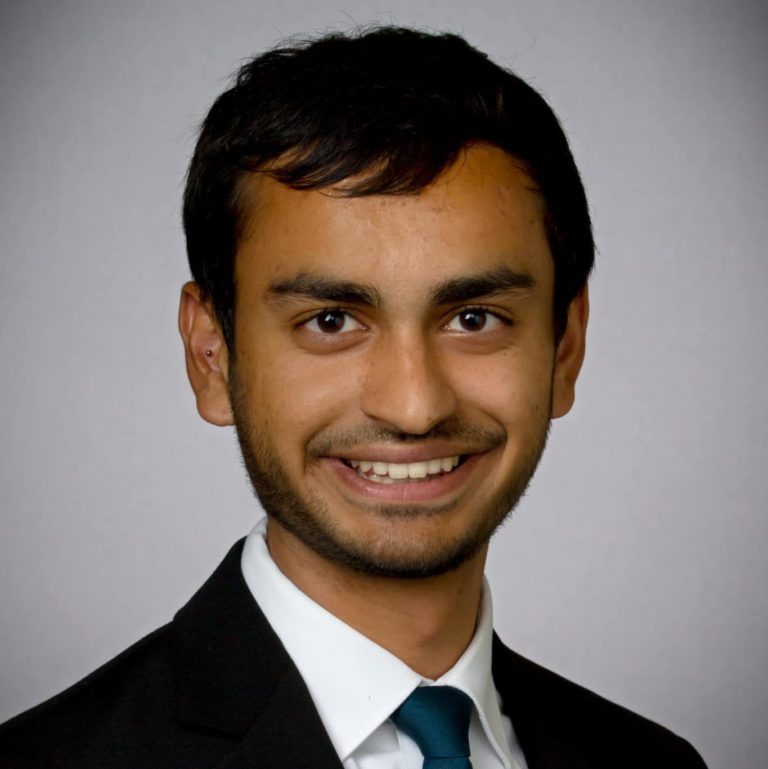 Rahi Patel
Campus: UNC
Hometown: Waxhaw, NC
High School: Marvin Ridge High School
My experiences in high school were all over the place. In school, I loved history and biology (and soon came to appreciate math as well). I explored everything from computer science and biomedical engineering to social entrepreneurship and constitutional law. But the work that I came to love ended up being research for my school's debate team. When I was elected captain of the team, I found that my passions extended to teaching others about the topics that I loved. Researching, arguing, and teaching others about ethics, economics, international relations, and public policy never felt like a chore. This led me to explore economics and political science/public policy as my majors in college.
Outside the classroom I enjoy practicing calligraphy, playing tennis, and exploring photography. I love talking to anyone and everyone about things they like to do, learn about, and hope to achieve.
What drew you to the Robertson Program?  The financial freedom and close-knit community of the Robertson are what drew me to the program. As soon as I started learning about the program from current scholars and staff during Finalist Weekend, I knew that the support offered through the Robertson's programs and community would enable me to achieve more than I could ever have dreamed of in college and beyond.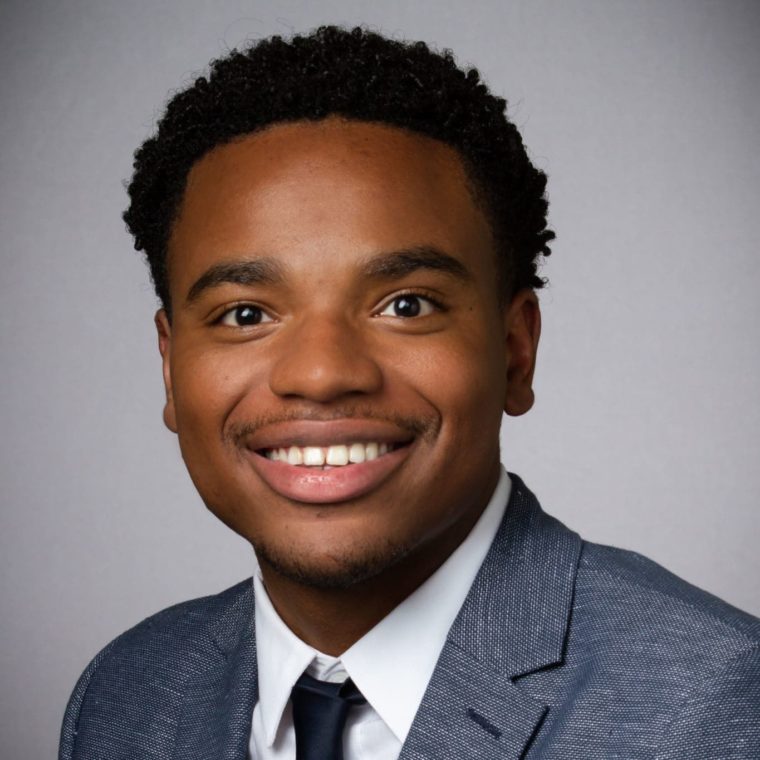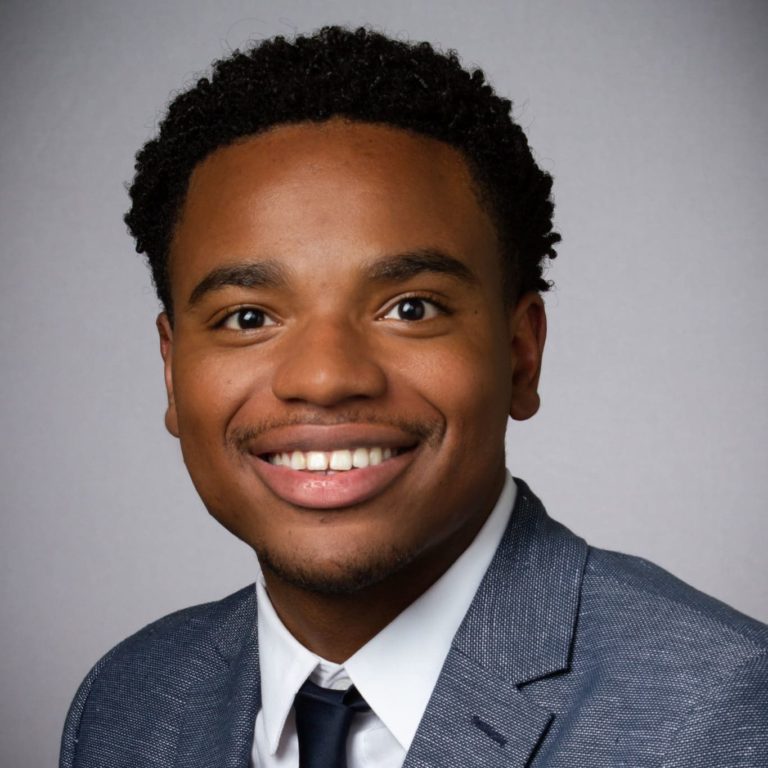 Aaron Williams
Campus: UNC
Hometown: Raleigh, NC
High School: Franklin County Early College
Steve Jobs, one of the most influential people in the technological world, speaks about the importance of standing at the intersection of humanities and science in Steve Jobs by Walter Isaacson. That is where I want to be, and that is where I find myself when I think about the changing nature of my academic interests. When I was younger, I found comfort in the world of reading literature. As a young boy, the written words of a page taught me all the shades of the world while also nurturing a writer in me. Reading and writing were my favorite companions from my adolescent to teenage years, but science mesmerized me and gave me a purpose that I will always hold on to. While attending the local community college in my county, I met a professor who brought my interest to a focal point. It was because of this professor that I fell in love with Cellular and Molecular Biology. I am a believer in the idea that we have an innate responsibility to question everything. I am currently interested in majoring in Biology and Neuroscience with a minor in African American Studies. After undergraduate school, I would like to pursue a career as an orthopedic surgeon. While this may be my current trajectory, I easily fall in love with subjects, so I wouldn't be surprised if I became the first astronaut/ orthopedic surgeon. I also would like to translate and incorporate my passion for literature and writing into my future career. I just want to do everything I love while also helping or benefiting those around me. Altruism is the value that I live by, so I can't think of any other better way to live my life than by dedicating it to the betterment of others.
As far as my extracurricular activities read, I am a simple person. I have dedicated most of my high school career to improving academic conditions for students. I was a part of the School Improvement Club for three years. I also acted as President of my school's National Honor Society chapter. I look at the National Honor Society as my proudest achievement because I felt like our efforts to improve the community were profound. During my presidency, we sponsored a family for Christmas and raised more money for the school than ever before. The Christmas sponsorship meant a lot to many members. It was a life-changing experience. Along with National Honor Society, I also served as Vice President for Vance-Granville Community College's Student Government Association (SGA). As Vice President, I worked closely with other members of SGA to create and coordinate student activities. It was an amazing leadership experience as we became the voice for all campuses spanning four different counties. One high school experience that greatly affected my career endeavors was job shadowing at Duke University Hospital. It gave me a hands-on experience and allowed me to truly dive into the atmosphere and environment of the hospital. During my freshman and sophomore year, I was highly involved with volunteer work at the Duke Regional Hospital, but this experience allowed me to absorb real surgery and professional advice from amazing doctors. No words can describe how undoubtedly grateful I am for all of my experiences, and I know they are only the beginning.
What drew you to the Robertson Program?The thing that drew me to the Robertson Program was this idea of "dual-citizenship". As a scholar I would have the best of both worlds. I would have access to not only one, but two amazing universities and their resources. As I gathered more information on the Robertson Program, I learned that its benefits were something no other program could offer. We would be forced into situations where we would be challenged, supported, and pushed past limits we thought we had. As if this wasn't enough, when I arrived for finalist weekend, I was stunned. As the weekend progressed, I found myself surrounded by peers who were, in my opinion, doing more than I ever imagined. Being around these amazing individuals made me want to do more and gave me the belief that I could. This is something that I know the Robertson Program can continue to offer through its current scholars and alumni.
Click on the class years below to view a complete list of Robertson Alumni graduates from each class.