Twenty-one years after the first Scholars class entered the Program, our alumni community now includes over 550 Scholars. These individuals are leaders all over the word, living out the values of the Robertson Program as teachers, bankers, doctors, poets, entertainers, lawyers, consultants, scientists, researchers, and entrepreneurs. They remain a vibrant and committed group of individuals who make significant contributions to the communities around them.
What drew you to the Robertson Scholars Leadership Program?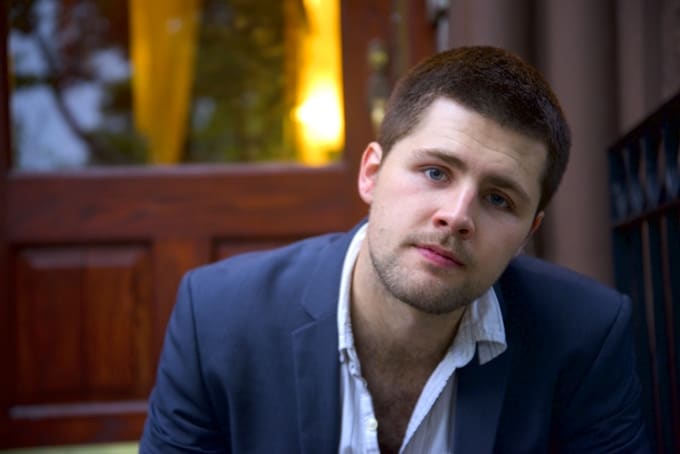 Ben Hatt
Graduation Year: 2015
Campus: Duke
What Does the Robertson Scholars Leadership Program mean to you?
It means being as supportive to your fellow Robertson community as possible. It means trying to use your skills, whatever they maybe, in order to make a difference in some manner. And it means having a certain approach to life that lets your actions and character do the talking, rather than your words.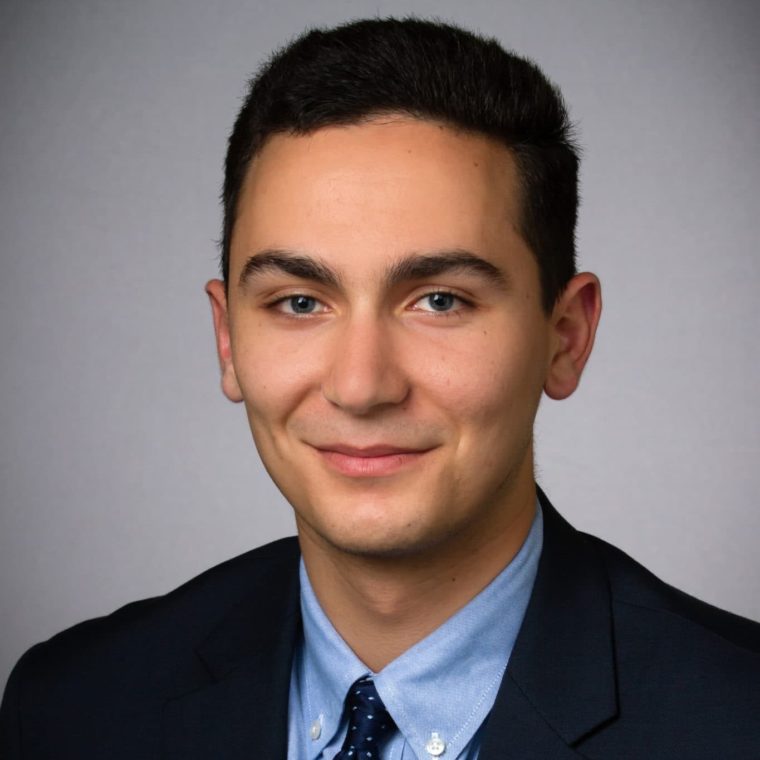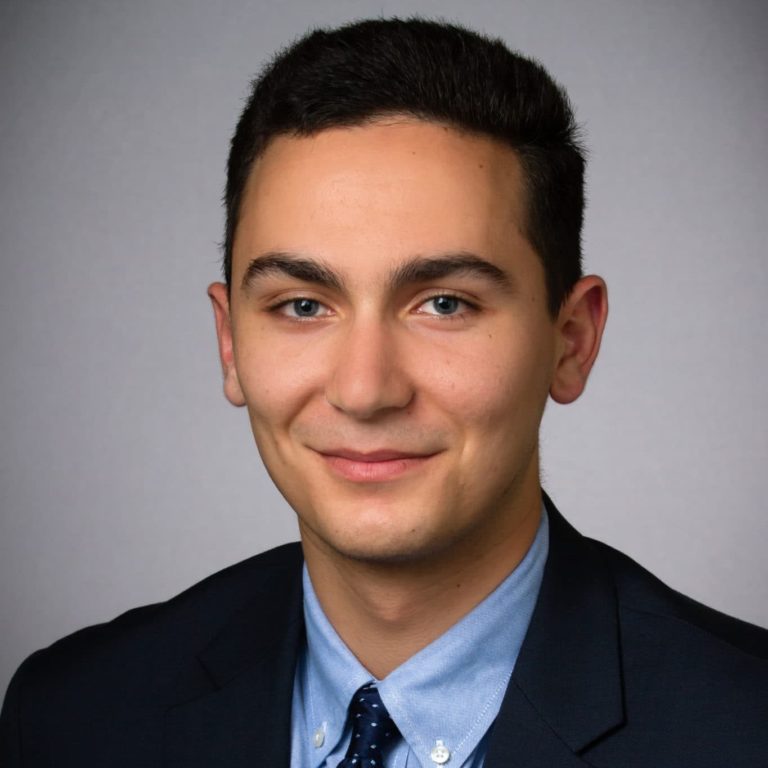 Adam Ushpol
Campus: UNC
Hometown: Durham, NC
High School: Durham Academy
What drew you to the Robertson Program?
As a third-culture kid educated on three continents: Africa, Europe, and America, the Robertson Program - through summer development experiences and study abroad opportunities - is the textbook community to continue my international study adventure. Anchored by the UNC-Duke public-private partnership, it is an unparalleled opportunity to develop my leadership skills via social justice and organizational effectiveness programming and exposure to a wide network of Robertson staff and alumni, academics, and groundbreaking thinkers. It is the next step in turning my passions into tangible, real-world actions.
How has your experience with the Robertson shaped your goals and career path?
Via my Community Summer in rural Tarboro, NC, Exploration Summer in Tanzania, and a remote Launch Summer at the Steele Institute for Innovation at Geisinger Health, the RSLP has enabled me to integrate my classroom-based leadership-learning with the complexities of working with people very different to me. What I have learned is that building trust and effective communication are the critical skills for leading and managing people, and this vital leadership capability is just as easily found on the path to Kilimanjaro's Uhuru Peak as in Geisinger's C-suite. My multi-national Robertson experiences - from studying the Palliative Care infrastructure at a small, rural hospital (Community Summer) to learning how the home is being transformed into a healthcare delivery environment (Launch Summer) - have provided the blueprint for the entrepreneurial, innovative, thoughtful, collaborative, compassionate, multicultural physician I aspire to be.
What has been your favorite Robertson moment so far?
My Exploration Summer at the City of Hope in Tanzania is the highlight of my Robertson experience. A home to 150 orphans, school for 600 pupils and medical center, COH confronts educational and health disparities with innovative and sustainable solutions in remote, under-served Ntagacha. Living at COH enabled me to informally apply field research to my Global Health minor. The fissure between 'high quality' healthcare and on-the-ground reality was evident in two sets of premature twins safely incubated in a shared, make-shift apparatus involving a light bulb and blankets - evidence of creative ingenuity in a resource-challenged environment!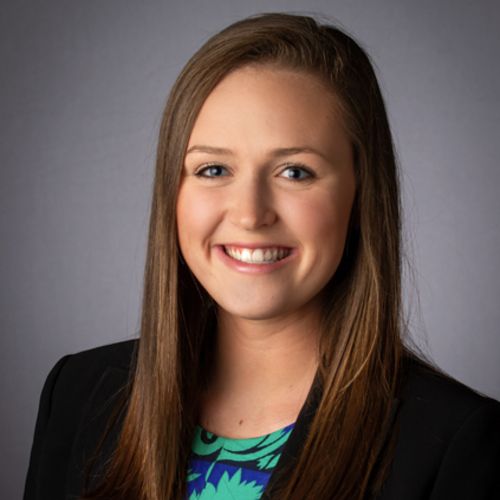 Mary Ashley Murrah
Campus: UNC
Hometown: Memphis, TN
High School: St. Mary's Episcopal School
I have always had a passion for athletics, nutrition, and people. Growing up, I played every sport I could sign up for and was always outdoors exploring my backyard or our local park. Half marathons and my desire to play almost every sport in my path has made pursuing a generally active and healthy lifestyle somewhat of a given for me. However, as a native Memphian, I noticed that this desire for basic health was not ingrained in my community. Adult and childhood obesity are major issues in the Memphis area, so looking forward to my college career, I hope to dive into the world of public health and health education through a pre-med track in order to learn more about this growing issue in my city and in the world.
In addition to captaining the lacrosse, swimming, and cross-country teams, I was also the director of my high school's writing tutoring center and a youth leader for eighth grade girls. That involvement has sparked a love for tutoring, mentoring, and service and has taught me the value of a supportive learning community and empathetic leadership. I hope to build upon these passions next year at UNC!
What drew you to the Robertson Program?
I have lived in Memphis, have gone to the same, small, all-girls school, and have known the same people my entire life. You could say I was looking for change. The Robertson program opened a door to the world the unknown. Besides making my dream to attend UNC a reality, Robertson provides a globally minded community and countless opportunities ranging from travel to service to an unparalleled education in leadership. I was mostly attracted to the tight knit cohort that all Robertson scholars treasure. I am thrilled to grow alongside such a diversely interested and driven group from all over the world. To top it all of, I get the chance to live and study at two world-class institutions and, not to mention, get to watch some great basketball.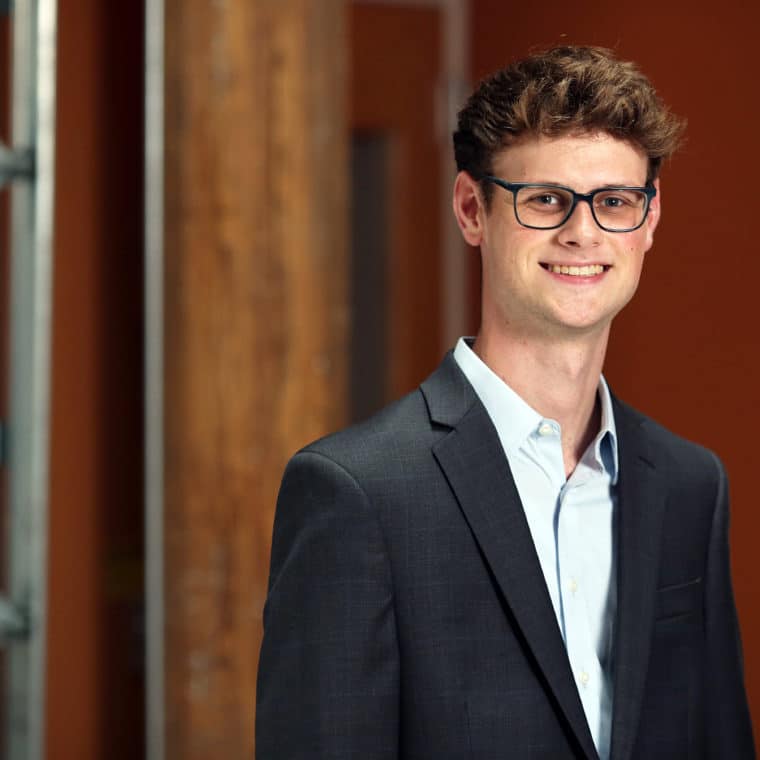 Bennett Stillerman
Campus: UNC
Hometown: Charlotte, NC
High School: Providence High School
Growing up in a politically divided family forced me to learn how to disagree without being disagreeable. Growing up in the suburbs of a big city taught me how to apply the lessons learned while debating at the dinner table to my friends and teachers. It was not easy at first. As an avid debater and political activist in high school, I had many opinions. I tend to think they are good ones too! But, through constant practice and repetition, I have gotten better and better about arguing without being antagonistic and being persuasive without being overbearing. These lessons formed the backdrop of my intellectual and political pursuits. As I made my way through high school, I often came into contact with divisive issues that would divide my friends and family. I became determined to set an example for how to discuss these issues without ending relationships. Now, as a first year matriculate scholar at UNC, I have many opportunities to put this determination to good use. Whether it be working with the Institute of Politics or researching the origins of political ideology, UNC has become the catalyst for me to truly test my ability to bridge divides and mend relationships. As the political crisis we face gets evermore pressing, our job becomes similarly perilous. Thank goodness I have the Robertson Scholarship Community at my back. I am excited for the many opportunities that lie ahead, and the work that is still yet to be done.
What drew you to the Robertson Program?
What better analogy of the divide between Democrats and Republicans than the rivalry between UNC and Duke? The Robertson Program is representative of the idea that has dominated my thinking for several years. We are enhanced by cooperation, not destroyed by it. So to is the Robertson Program. The Campus Switch and dual-student status presents innumerable opportunities to students from both campuses to interact, learn from, and teach others. This, in turn, allows us to grow and become better people. I fully expect to be a more well-rounded leader after graduating from college, and I will have the Robertson Program to thank for that.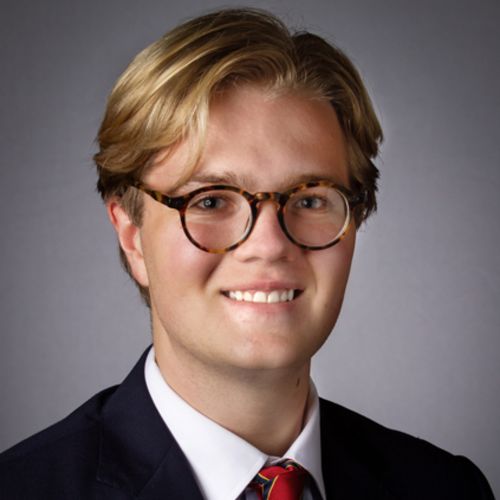 Leland Ben
Campus: Duke
Hometown: Loudonville, NY
High School: Choate Rosemary Hall
Leland Ben, a graduate of Choate Rosemary Hall, is pursuing a double-major in Duke's Sanford School of Public Policy and in Russian language and culture. At Duke, Leland has served on the Robertson Community Council and is a senior member of The (Duke) Chronicle's editorial board. His academic interests and research largely focus on the Russian-speaking world. In 2018, Leland attended a diplomatic trip with U.S. Senator Rand Paul and board members of the Cato Institute, a US-based policy think tank, to the Russian Federation, supported in part by a grant from the Robertson program. His thesis will explore the impact of Russian-language news media in the former Soviet Republics.
Outside of the Duke, UNC, and Robertson communities, Leland is actively involved in politics and healthcare-focused startups. During the 2018 midterm elections, he worked as a press intern and original team member at With Honor, a bi-partisan super PAC that worked to elect armed services veterans to Congress. Recently, Leland became one of the youngest recurring online contributors at Fox News Media, America's most visited online news organization and highest-rated cable network, where his articles appear on the opinion page. Finally, Leland serves on the business development oversight team of a Boston-based biotechnology company that develops revolutionary protein detection and analysis platforms."
What drew you to the Robertson Program? 
I came across the Robertson Program when I was applying to Duke and researching the school. Unlike any program at other universities, I was blown away by the Robertson's focus on identifying and developing leadership skills and character traits of those students looking to make a difference across a wide range of fields--whether it be in the world of finance or the non-profit sector. Furthermore, the resources the program provides to students to undertake personal development initiatives in the summer is simply unparalleled.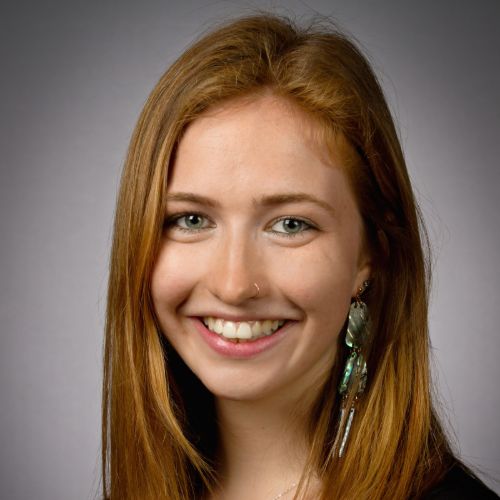 Josie Fulton
Campus: UNC
Hometown: Charlotte, NC
High School: Groton School
My mother says that from a very young age, I have been the girl to wander off, sit down, and have a conversation with the most unlikely person in the room. And while I no longer have missing teeth or wear pink converse every day, I do still find myself engaged in peculiar conversation with a variety of individuals. This innate, human-centric focus is the motivation for each of my activities, whether it be DJing at the campus radio station, working as an advocate at Community Empowerment Fund, fighting with the Sunrise Movement for the Green New Deal, or arranging events at Galore, a student-run art store on Franklin St. In high school, I was the 'english-girl.' This, of course, made sense: I was fascinated by human experience and hoped to understand it anyway I could, whether through conversation or flipping through honest narratives of those I would never meet. In college, my focus has shifted. While my friends have always chided my earth-girl demeanor, it took until this year for my passion for environmentalism to take root. It is the intersection of environmental demise and the human experience that keeps me engaged, keeps me motivated, and keeps me furious. It is the people—those nobody dare see for fear of their non-standard experience (standard being defined, of course, by those in power)—that will be shut out, and unheard as clean air is being snatched from their lungs. This keeps me most motivated to fight. While I still read and write with an insatiable hunger for language and its beautiful ability to connect, but I am also developing feelings of stewardship for our land, for our people. As for the future, I have no idea if my focus will continue to shift. I do know, however, that I want to be a Montessori teacher at a boarding, farm-based school, wedding my early education at Montessori, a nearly holy experience in the Appalachian mountains at Camp Celo, and my boundary-stretching past three years as a boarding school student in New England. Hopefully, then, I will be able to inspire the need for connection, above all, among our next generation.
What drew you to the Robertson Program?
I was drawn to the Robertson for the exact reason I mentioned above: human connection. I found that often the most engaged students I met during my first semester were Robertsons, and their raw passion to experience the world around them at face value peaked my interest. At 15, I left home to go to school in Massachusetts, pushing me out of my comfort zone. The summers and campus switch seemed like a natural way for me to continue pushing out of my comfort zone, giving me the opportunity to connect with people I otherwise might never have met.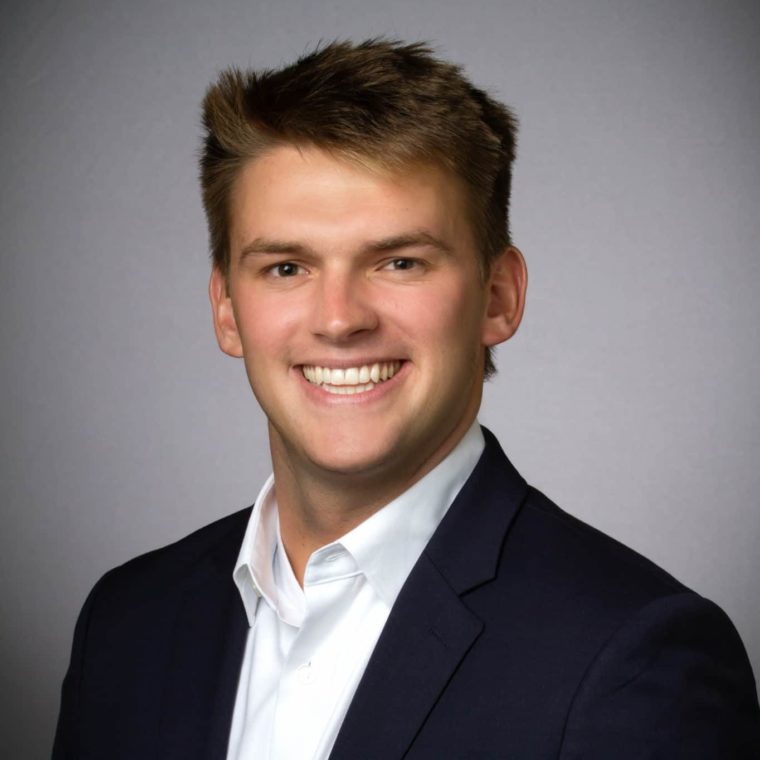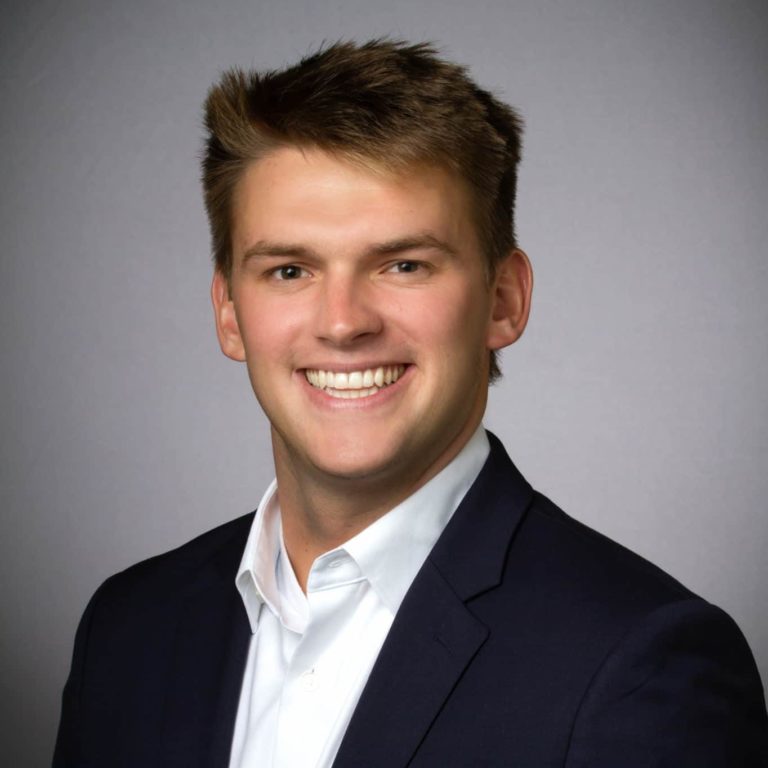 Nate Miller
Campus: UNC
Hometown: Centennial, CO
High School: Cherry Creek High School
While most fourth graders spend their allowance on baseball cards and video games, I bought shares of Jamba Juice and Dick's Sporting Goods stock. Years later, I remain fascinated by the stock market and economy. After taking marketing, macroeconomics, and microeconomics in high school, I decided to study business in college. During my junior year, I joined DECA, a business club, and participated in regional and state role play competitions. Through these competitions, I realized that I am motivated by problem solving in business scenarios. Another high school class that shaped my college focus was Environmental Science. I am most interested in energy, specifically sustainable energy. I hope to combine my problem-solving skills with finance, business, economics, and environmental science courses to work on sustainable energy solutions. I am confident with the resources offered at both UNC and Duke, I will develop an education path and career that I am passionate about.
Two things that have always been important to me are sports and helping other people. I've played many different sports throughout my life, but the one that stuck with me has been lacrosse. I was a two-year captain of my high school lacrosse team and we won the state championship twice. As captain, I learned many valuable lessons about leadership, cooperation, and creating cohesiveness and the results that follow. The sport of lacrosse also led me to co-found a non-profit group with a few of my high school teammates called Unified Lacrosse Colorado. Unified Lacrosse provides skills camps, scrimmages, and lacrosse events to special needs athletes in my community. With the help of many high school volunteers, we grew the Unified Lacrosse team to over 40 athletes and 40 partner athletes and our group played at half-time events at professional and college lacrosse games in Colorado. I plan to continue working with special needs athletes at UNC and take an active role with Special Olympics in North Carolina.
What drew you to the Robertson Program?
I initially applied to the Robertson Scholars Leadership Program because of the impressive reputation, campus switch, and scholarship. When I stepped into Graham Memorial at UNC for finalist weekend, I was immediately drawn to the community. The Robertson Scholars Leadership Program is full of students and faculty who are incredibly driven, compassionate, and aware of the world around them, and this includes alumni as well. As a competitive individual, I am attracted to groups that will push me to become the best I can be. I have no doubt that this community of scholars and program will allow me to grow into a better student, leader, and member of society.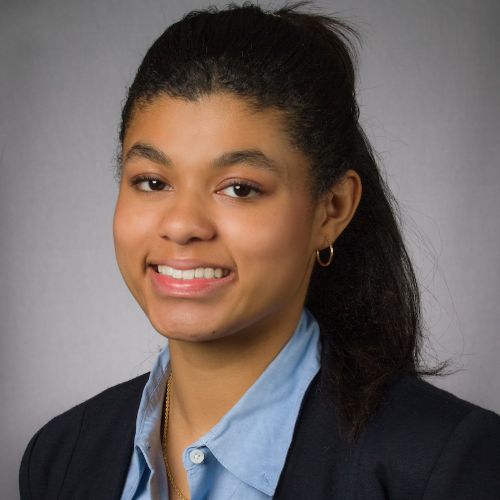 Montana Lee
Campus: Duke
Hometown: Washington, DC
High School: School Without Walls
Throughout high school, I took the greatest pride in my social justice advocacy efforts. I served as the Youth City Council Chair of the DC YMCA Youth and Government program, through which I co-authored a successful bill to remove the tax on feminine hygiene products, which became real DC law. To support the education of girls in low-income countries, I founded a chapter of the national organization She's the First, bringing attention to challenges girls face worldwide when trying to access education, and raising enough money to provide two scholarships to send girls to school. Additionally, I promoted informed consent, positive self-image, and effective communication skills through active involvement in a girls-only support group named Sister Action Sister Strength.
I also exercised my leadership abilities as the first African-American Head Delegate of my school's Model United Nations Team and two-time Co-Captain and Most Valuable Player of the Varsity Field Hockey team. As the Sole Student Representative on my school's Local School Advisory Team, I led student efforts to end class ranking and re-evaluate methods for recognizing student achievement. I also interned in the office of DC City Councilmember Brandon Todd where I was able to further learn about my city's legislative process and serve my neighborhood community.
After my freshman year, I studied Business Communication and International Relations at the University of Oxford through the Oxford Prep Experience, contributing to my interests in global affairs and international business. During the summer between junior and senior year, I designed, programmed, and published a "College Interview" skill for Alexa, Amazon's virtual assistant, through Carnegie Mellon University's Language Technology Institute with a team of other students at the Summer Academy for Math and Science, sparking my passion for technology and desire to pursue Electrical and Computer Engineering.
I fully believe businesses are capable of generating both societal and economic value, so I aspire to translate the social justice work I have already begun into a commercial sphere. More specifically, I want to leverage technological innovation to improve society through profitable ventures and enhance corporate social responsibility and diversity across the technology sector.
What drew you to the Robertson Program?
I was drawn to the Robertson Program by the promise of opportunities to push myself out of my comfort zone and truly challenge myself to be the best possible leader. Early on it was apparent to me that no other institution or program could provide me with the same level of academic and personal growth as the Robertson Program. I was particularly excited about the unique experiences I would have as a Robertson Scholar, especially the Community Summer, the Colloquium, and the Campus Switch.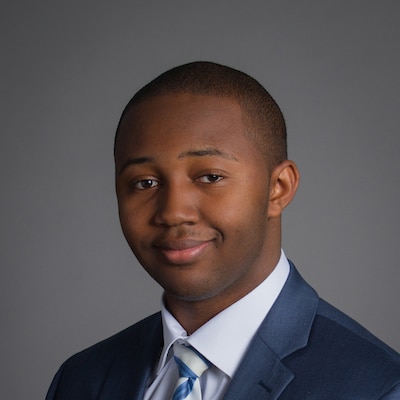 A. G. Chancellor IV
Campus: Duke
Hometown: Mastic Beach, NY
High School: William Floyd High School
For as long as I can remember I have been attracted to the fields of law and government. These distinctly human concepts are the foundation of our society. Nearly every facet of our lives is influenced by the laws we live under and the government that guides, creates, and enacts such laws. As a result, I view the knowledge and the practical use of laws and government as the best means to do the most good for the most people. Throughout my high school career I have used my time to gain the skills and knowledge necessary to enter fields related to the aforementioned topics through both my academic schedule and extracurricular pursuits.
I was an active member of the YMCA Youth and Government program where I had the ability to debate issues of state, national, and international importance alongside thousands of my peers.I was also fortunate enough to be a member and captain of my school's mock trial team and competed at the state and world competitions which afforded me a chance to look at how law varies around the globe. These programs, in conjunction with related academic classes such as government and macroeconomics, have been strong influences on my decision to pursue a dual degree in public policy and economics during my time at Duke.
What drew you to the Robertson Program? 
The Robertson program offers me unparalleled freedom in shaping my educational path. The full scholarship portion of the program provides me with the chance to pursue a wider array of opportunities post college since I will be free of the typical debt of the average college student. In conjunction to this, the study abroad component gives me the ability to broaden my views through experiencing new parts of the world. Finally, the program provides access to a unique group of students who will both challenge and strengthen my convictions over the next 4 years.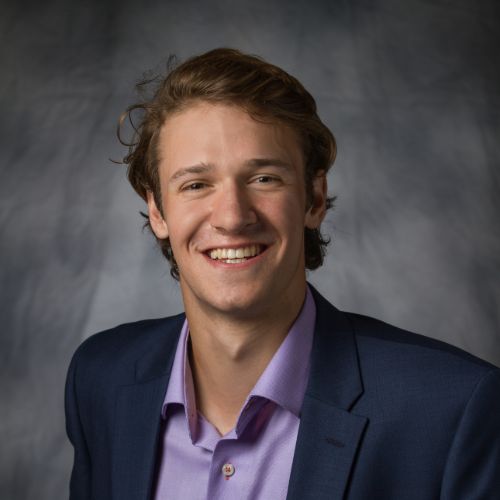 Trenton Bricken
Campus: Duke
Hometown: London, England
High School: Eton College
With a Program II major in "Biological and Artificial Intelligence" I am fascinated by intelligence in all its permutations. This interest began with education reform, transitioned into human cognitive enhancement (such as nutritional interventions), and now sits at the exciting intersection of artificial intelligence and biology research.
While AI continues to rapidly outpace our expectations with new breakthroughs almost every week (do a Google search for OpenAI's GPT-2!), the cost of genome sequencing has fallen a million-fold and mountains of data with life-saving discoveries inside are piling up. I plan to continue developing expertise in artificial intelligence while applying what I have learnt to research in biology. I am particularly motivated to work on problems that contribute to biosecurity: trying to predict, diagnose, and rapidly respond to future pandemics.
Between my love of science fiction books and playing Dungeon and Dragons, I am a the perfect epitome of a 'frat boy'. Some of my favourite books are The Mote in God's Eye, The Three Body Problem, Command and Control, Gödel Escher Bach, and Superintelligence. If I wasn't a utilitarian bought into the Effective Altruism movement, then you'd find me backpacking around the world with my Grandfather's vintage Leica M3 film camera taking mediocre photos.
Click on the class years below to view a complete list of Robertson Alumni graduates from each class.