Twenty-one years after the first Scholars class entered the Program, our alumni community now includes over 550 Scholars. These individuals are leaders all over the word, living out the values of the Robertson Program as teachers, bankers, doctors, poets, entertainers, lawyers, consultants, scientists, researchers, and entrepreneurs. They remain a vibrant and committed group of individuals who make significant contributions to the communities around them.
What drew you to the Robertson Scholars Leadership Program?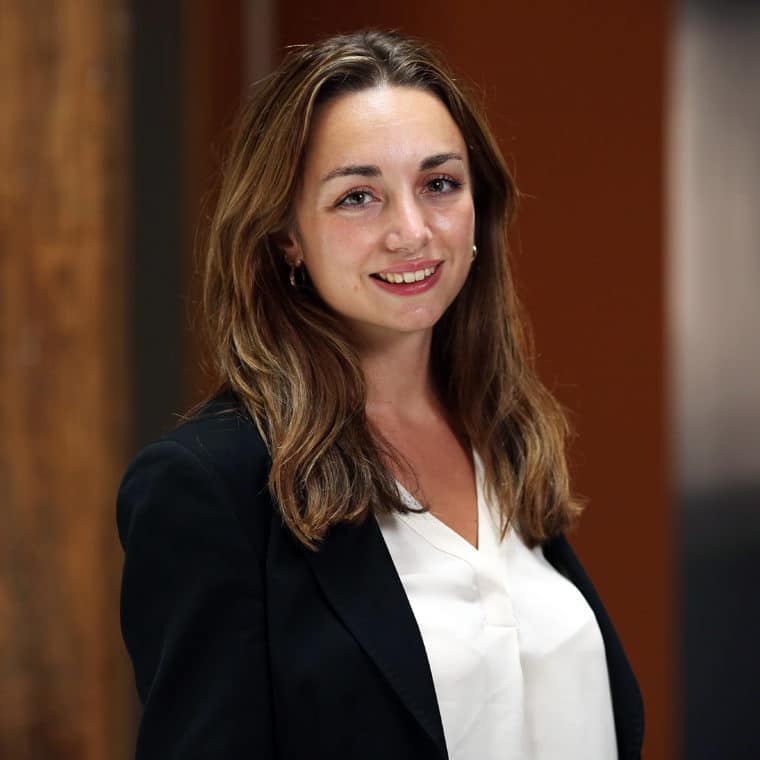 Elise van den Hoek
Campus: Duke
Hometown: Sevenoaks, Kent, United Kingdom
High School: Sevenoaks School
My earliest memories are of being on stage. As a six-year-old, I had an unusual desire to command the attention of full audiences, stand as tall as I could and belt my little voice. Nothing has changed. I continue to pursue my passion for theatre and public speaking. This has challenged me, transformed me, and driven me to use my skills in order to harness the intoxicating power of this medium in order to promote positive and necessary socio-political change.
In 2016, I founded Theatre for Action, a charity that strives to use theatre as a form of activism and the stage as a battleground. As part of my work for this, I wrote, devised and staged "Elements", a play that uses the life and legacy of Marie Curie to address the gross gender-based discrimination women face within education and careers, particularly in STEM fields. Impassioned to reach out to young women who suffer from such gender stereotypes, I devised a series of theatre workshops to follow up my performance of "Elements". I toured these workshops to local youth groups and schools, as well as internationally to Germany and Russia.
I started learning Russian when I was 13. Ever since, I have developed an extraordinary passion for Russia's rich history, enigmatic culture and values, which experts and professionals worldwide still struggle to grapple with. I was brought face to face with its culture when I travelled to Russia at 15 and 17 years of age. In Moscow and St Petersburg, I saw my deepest interests for history, culture, language, theatre and people combine. In Orion, a foster village in the depths of the Russian wilderness, I had the opportunity to introduce children from ages 9-17 to the concept of theatre: a whole new medium of self-expression and creativity. I rooted out and demonstrated their innate theatrical instincts to them by using pan-cultural concepts: status, objectives, Lord of the Rings. Most importantly, I illustrated that this was entirely accessible to them, regardless of their background and lack of resources; in under two hours with only gentle guidance, they had unlocked the power of theatre.
These various experiences have ignited my passions for social justice, Russian culture, education, history, public policy, theatre and language. I know that they will continue to morph, combine and grow throughout my college experience. Regardless of where this multitude of interests leads me, I hope to create the kind of impact that will span cultural barriers, and perhaps even bridge them.
What drew you to the Robertson Program? 
The Robertson program provides access and exposure to an unparalleled community of scholars, which, when combined with extensive support from program staff, creates an extraordinary sense of comfort. The Robertson program is, however, also designed to challenge and push you to do things and go places you never would have thought to. This collectively creates immense potential for self-development, whilst providing the facilities for a wide array of specific and personal passions to be pursued to remarkable extents. I am thoroughly looking forward to taking advantage of the huge and impressive array of opportunities the Robertson provides to give back to the local community, as well as society at large.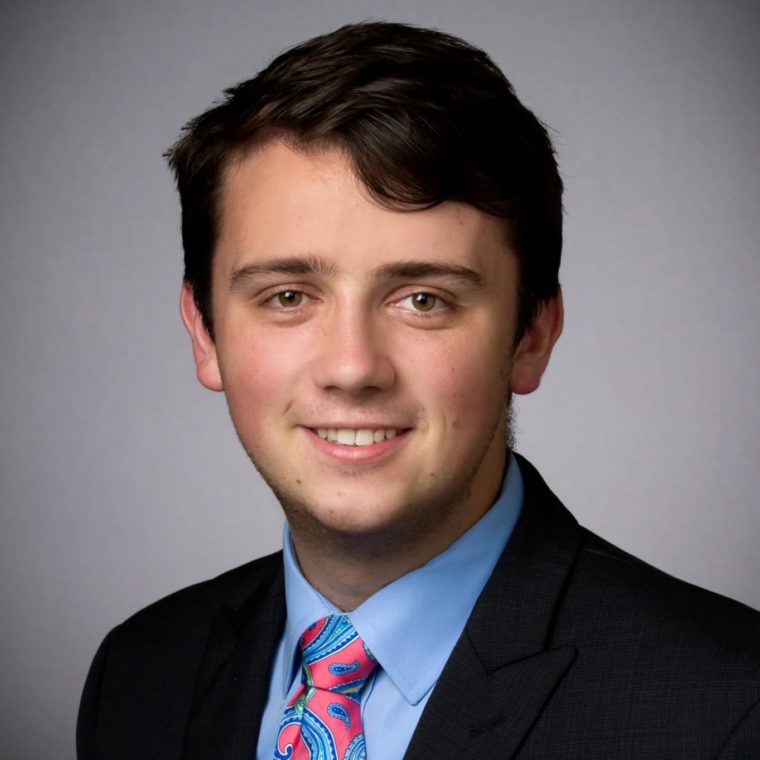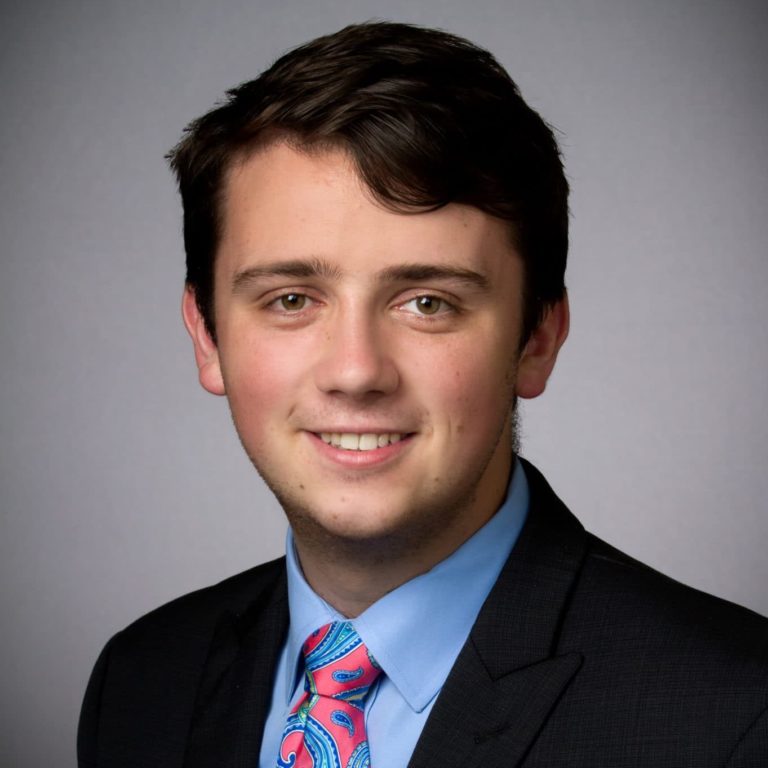 Kyle Ryan
Campus: Duke
Hometown: Kennebunkport, ME
High School: Kennebunk High School
When I was younger, I was always intrigued by airplanes and was sure that I wanted to be a pilot. I was fascinated by the intricate engineering necessary to lift these heavy pieces of metal into the sky. But, as I grew older my love for aerospace engineering morphed into a desire to understand the intricacies of the brain and nervous system. While I would still love to attain a pilot license at some point, I am really interested in studying the field of neuroscience. With that, I have worked in the past few years on an organization called the International Youth Neuroscience Association which strives to spread neuroscience education and knowledge to high school students around the world. Though, it was the combination of working on this organization and an increased interest in politics that has helped me find what I believe my true passion to be: public policy. I want to affect change in the way that our society works and lives. I am most interested in public health policy though, in relation not only to healthcare but also looking at agriculture and environmental policy. At the same time I have become interested in international policy and how we as a country can interact differently with other nations to make waves on the global level. Needless to say, I am still a little lost in terms of what I will do, but I am excited to embark on this journey at Duke as a part of the Robertson program.
While in high school, I became very involved in activities involving problem solving and public speaking. My interests included model UN, mock trial, theatre and helping to create a crisis club in my school. I hope to pursue mock trial or model UN at Duke. I also really love music, not only listening to groups like Pentatonix or the Beatles, but also playing the button accordion. Coming from Ireland, traditional music was a big part of my upbringing. I hope I can bring that to Duke, and continue playing the upbeat, unifying music that is at home in Ireland. In any spare time I have, I enjoy cooking, exploring, jogging and am looking forward to continuing that at Duke.
What drew you to the Robertson Program?
I first found the Robertson Program when I was looking through the internet at various college programs during my Sophomore year. I immediately bookmarked the page promising myself that I would come back when the time was right. What made me so excited about this program was the community of incredible scholars that it brings together. This was further cemented through my experience during finalist weekend when, in meeting other finalists and past scholars, I knew that this was unlike any other program out there. Everyone has a passion to make a significant difference in our global society, and I knew that being around these people would be perfect for me and would transform the way that I act and lead in this world. The mission of this program exemplifies exactly what I think if needed today, and the enrichment opportunities and travel just make the program that much better, and unlike anything else I have found. I can not wait to get started!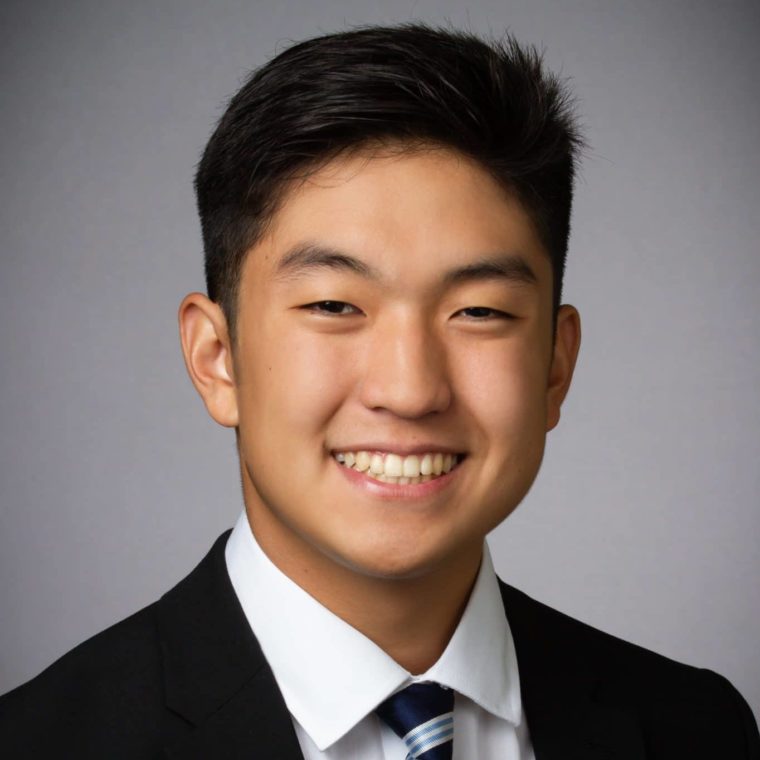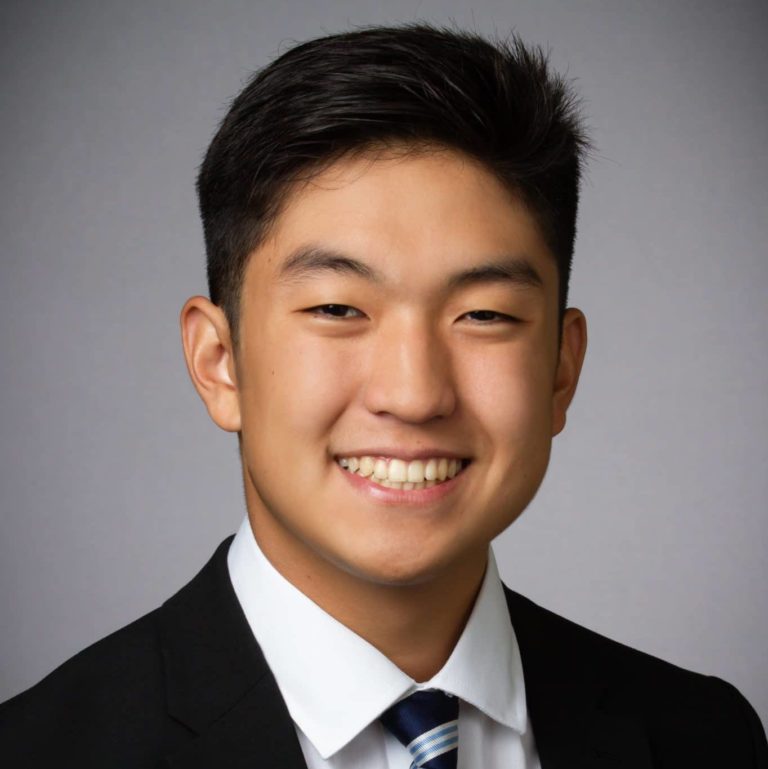 Joel Kim
Campus: Duke
Hometown: Los Angeles, CA
High School: North Hollywood High School
I have always loved to deeply immerse myself in topics that interest me. As a high schooler, I have pursued my passion of international relations as the founding president of my school's Model United Nations team. Learning about real world issues and actively attempting to solve them showed me the value and importance of public service on an international level. Equally as interesting and important, music is an essential part of my life as a classically trained violist and self taught guitarist. I often find myself lost in tutorials or sheet music for hours on end figuring out the best ways to play and perform a passage. I hope to continue to play music for the rest of my life.
On weekends and vacations, I thoroughly enjoy to fish in both saltwater and freshwater. Not only do I adore the hours of research that go into finding the best baits and rigs for each location, but I also enjoy being secluded in nature to focus my thoughts without distraction.
What drew you to the Robertson Program? 
The Robertson Program is the perfect undergraduate experience for leadership development. The attention paid to each student as well as the fully funded opportunities allow a freedom of growth like no other that is simply too good to pass up. I believe that the Robertson Program will be able to help me grow both as a leader and as a valuable community member.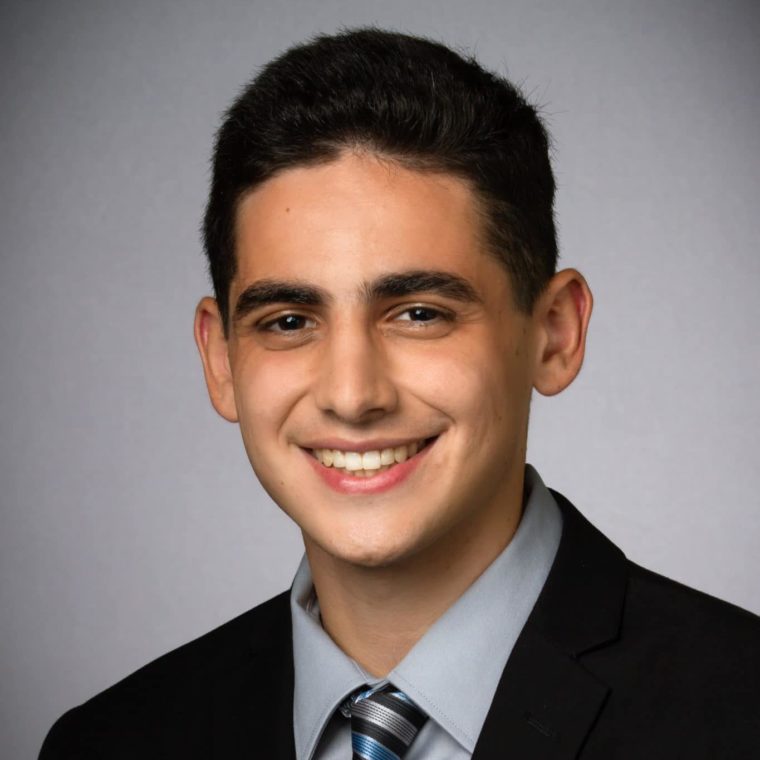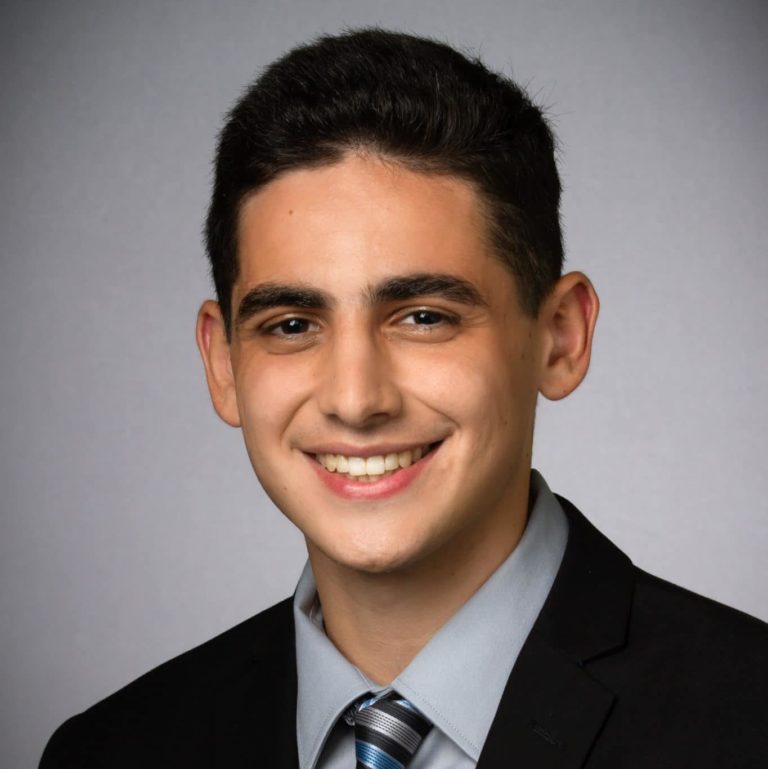 Sam Zahn
Campus: UNC
Hometown: Allentown, PA
High School: Parkland High School
From a young age, I remember learning anything about everything just so I could keep up with family conversations at the dinner table. Being uneducated on an issue meant being quickly dismissed by my older siblings. I had to offer new insights to be included as an intellectual equal. As I grew up, I played devil's advocate to extend conversations and learned that taking on different viewpoints helped me to understand topics on an abstract level.
Moving into high school, this desire for a constantly shifting, evolving perspective remained. I've been fortunate to be the beneficiary of great advice. My teachers, friends, and brothers have pushed me in ways I once thought unimaginable. This has sparked an interest in a variety of fields, many of them intertwined and some seemingly isolated: philosophy, literature, public policy, political science, German, psychology, statistics.
The extracurriculars at my large public high school in Allentown, Pennsylvania really are second to none. They have allowed me to explore the aforementioned fields and more importantly, make great friends. I dedicated a lot of my high school days to Tennis, BBYO, Jewish Culture Club, Debate Team, German Club, Student Council, and Mock Trial. The activities themselves were always challenging and fun but it truly is the people I met through these experiences that made them what they were: genuinely transformative.
In my freetime, you can find me playing on the Rec League Basketball Champions JCC team, serving as commissioner of a highly competitive, no-money fantasy football league, or reading.
What drew you to the Robertson Program?
I subscribe to the notion that in order to better yourself, you need to examine who you are surrounding yourself with. I want to surround myself with the best possible people and I see that in the Robertson scholars. Moreover, the Robertson presents an incredible opportunity to be financially independent right out of college. When deciding between universities, I found myself trying to decide in which university to invest. The Robertson, rather, represents an investment in my future. I found this really remarkable that someone would actively invest in my future and give me the resources and support to ensure that my future is not only successful but also defined by a commitment to community.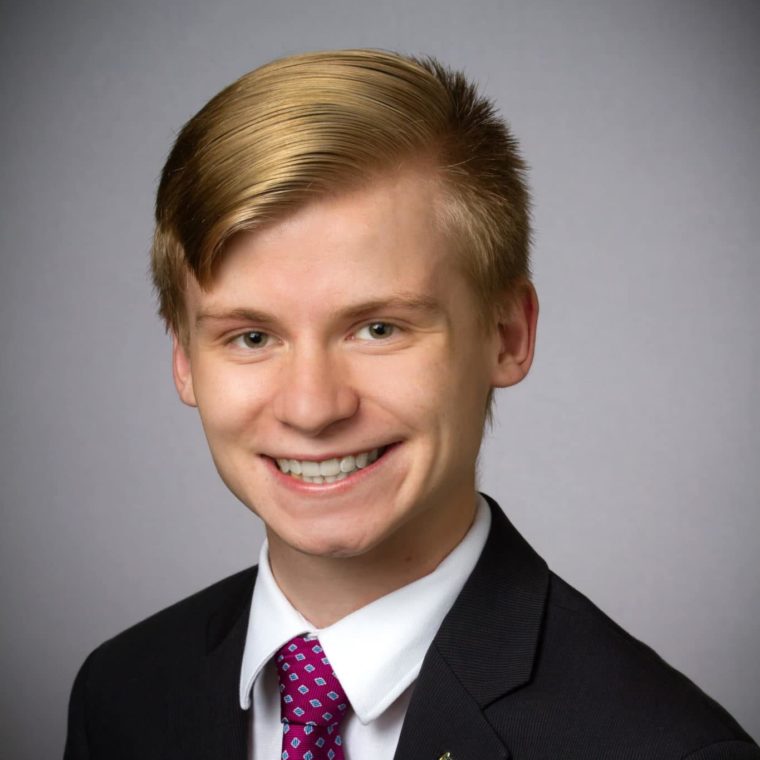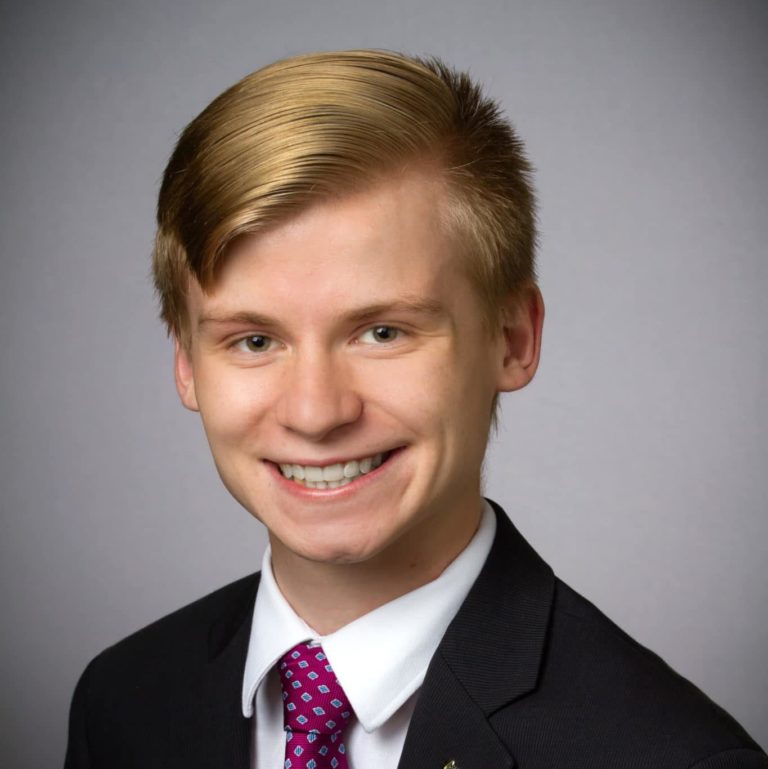 Weston Lindner
Campus: Duke
Hometown: Liberty Township, OH
High School: Lakota East High School
What drew you to the Robertson Program?
I saw in the Robertson Program a shared educational philosophy and a belief in the constant need to give back. When I listened as the Program Director verbalize the mission and values of the program at finalist weekend, I discovered that we share a lot of bedrock principles. The Robertson Program, like me, believes that in order to learn, one must be constantly push oneself out of their comfort zone and be challenged. The Robertson Program, like me, believes in the power of diversity. The Robertson Program, like me, believes in the necessity of giving back and being a lifelong contributor to society.
How has your experience with the Robertson shaped your goals and career path?
Every day, the Robertson Program reminds me to be humble. I've also learned to not think too much about the future in specific terms; almost no one predicts in college where they'll be ten years after graduation, and most college graduates do not work in areas directly related to their major. Opportunities like Community Summer and ReThink have pulled me in many directions and reminded me that no matter what I may plan for or expect, new opportunities will arise. It is enough to know generally the impact I want to see and the social problems I want to work on; then, I can be flexible in achieving them as I learn more and am exposed to new opportunities.
What has been your favorite Robertson moment so far?
My favorite Robertson experience has been my campus switch semester at Carolina. As someone who went to public school for 13 years before college, there was something refreshing and energizing about spending some time at a public college. Duke and Carolina are each diverse in different ways. Duke pulls similarly oriented people from many different populations, whereas UNC mostly pulls a more complete cross section of one population (North Carolina). The fact that I am able to experience and harness both institutions really is one of the top perks of the program.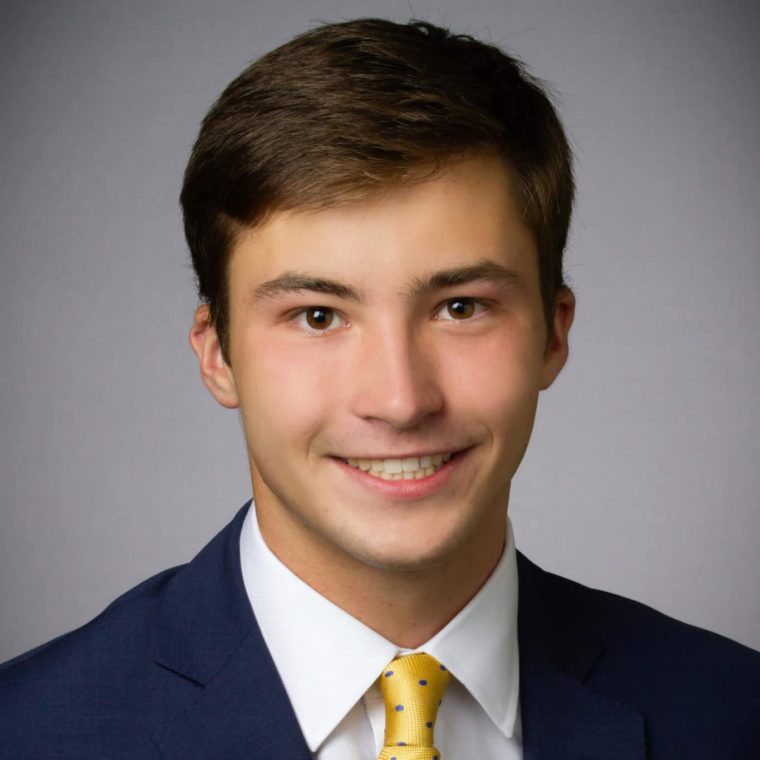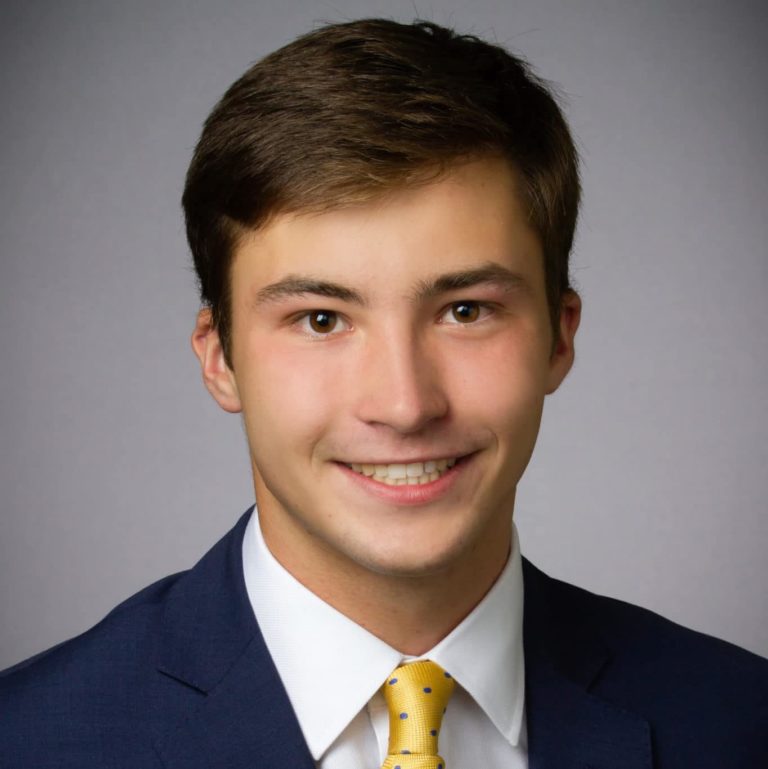 Lawton Ives
Campus: UNC
Hometown: Chapel Hill, NC
High School: NC School of Science and Math
Academic Interests: Statistics & Analytics (major), Energy & the Environment (certificate)
Extracurriculars/Hobbies:  Politics, Student Government, Venture Capital, Running, Hiking, Skiing, Cycling
Growing up in London, England and Chapel Hill, NC I was lucky enough to be exposed to a wide variety of directions I could take my future.  Many of my most formative experiences have come in the outdoors.  Whether learning how to mountain bike in the mountains of western North Carolina, hiking sections of the Pacific Crest Trail, or trekking to Everest Base Camp in Nepal, challenges presented by nature have helped me make some of my best friends and taught me how to accomplish other more meaningful goals.   I am not certain of the direction that I will ultimately take my life, but I am particularly interested in the intersection between public service and private enterprise. In my first year at UNC, I have worked to build the budding Institute of Politics on campus and laid the groundwork for a new angel-investing network.
What drew you to the Robertson Program?
I chose to come to Carolina because of the wide range of opportunities available at such a big, thriving institution.  Applying to the Robertson Program as a first-year was a phenomenal way to make this range of opportunities even bigger. The flexibility to pursue interesting summer opportunities and the chance to join a community of other driven students on both campuses is unbeatable.
How has your experience with the Robertson shaped your goals and career path? 
As someone who came into college with broad academic and personal goals, Robertson has given me the perfect set opportunities to explore academically and leave college with a strong set of personal and professional goals.  Summers in the Mississippi Delta and Yellowstone National Park pushed me out of my comfort zone in ways that would not have been possible without the financial support.  Being a "dual citizen" of both universities has allowed me to take a unique combination of classes that has given me a detailed knowledge of energy and environmental-related issues.  Most importantly, the Robertson values of purposeful leadership, intellectual curiosity, strength of character, and collaborative spirit are ever-present in scholar programming and guide my moral compass.
What has been your favorite Robertson moment so far? 
During my campus switch semester in the spring of 2019, I "tented" with a group of Duke students and attended the Duke-UNC basketball game in Cameron Indoor Stadium.  I will never forget quietly willing the Tar Heels to victory alongside another UNC scholar.  President Obama was just a few feet away.  I like to think he was quietly cheering on the Heels just like us!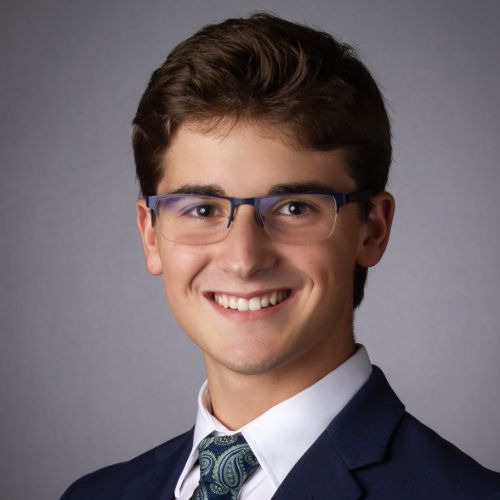 Brady Hanshaw
Campus: UNC
Hometown: Charleston, WV
High School: Sissonville High School
"Wild and Wonderful" West Virginia is a beautiful state that is filled with breath-taking mountains and compassionate people. Growing up in such a region has greatly shaped my future ambitions and interests. Specifically, the state has exposed me to medical inequities present in rural regions of the United States and the importance of government and community-driven public health initiatives aimed to combat such issues. Once I began to further understand such disparities, my passion to aid the medically underserved grew. This passion to help led me to volunteer at a local free clinic, at three different hospitals in the region, and with the American Red Cross. However, I also wanted to learn how such problems could be alleviated, so I secured an internship at the WV Department of Health and Human Resources. Through these activities and other positions, I was able to help the underserved through volunteerism, experience the formation of state health policy, and establish a path for my future.
In my undergraduate career, I plan to major in Public Health and/or Biology within the premedical track. Furthermore, later on, I hope to obtain my MD/MPH, so I can practice as a physician that influences health policy. It is my dream to serve patients as a clinician while influencing the healthcare structure within West Virginia and the nation. For now, with my time at UNC and Duke, I hope to continue to expand my perspective and to learn more about our nation and world, so, one day, I can work to change it for the better through philanthropic leadership.
What drew you to the Robertson Program? 
I was intrigued by the Robertson Program because the mission of the program aligned with my own aspirations. For example, the Robertson Program aims to "invest in young leaders who strive to make transformational contributions to society." Personally, I view the next four years as an opportunity to grow my ability to influence change. This world faces numerous obstacles, and we must solve them through acquiring both knowledge and experience. The Robertson Program allows you to study at two of the best universities in the nation while providing you with the opportunity to travel the world. I felt that the Robertson offered the preparation I needed to, one day, battle medical inequities and cause real change in the healthcare system. The program will provide me with the necessary education, worldly experience, and leadership development to truly transform society.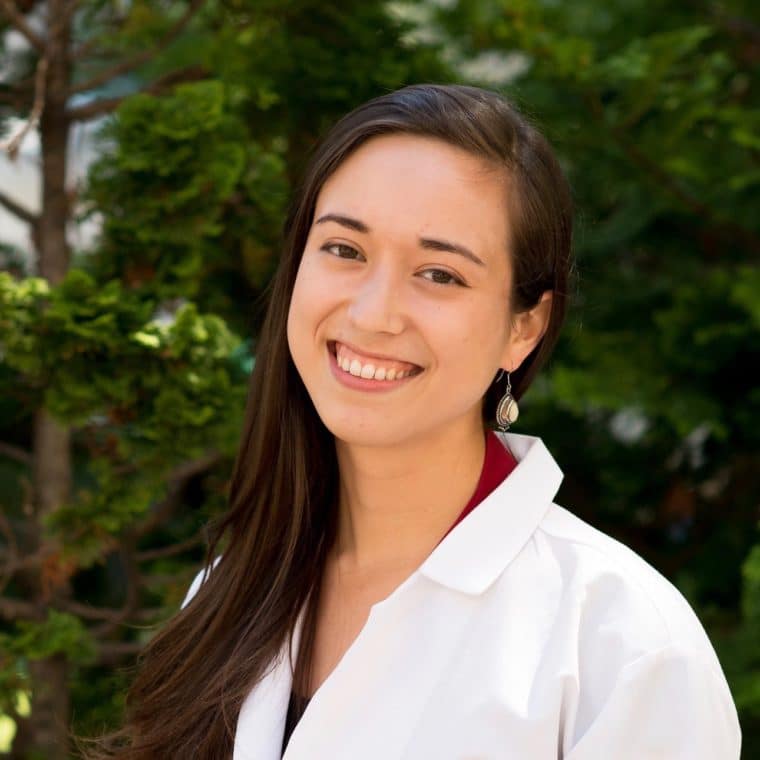 Jocelyn Streid
Graduation Year: 2013
Campus: Duke
What Does the Robertson Scholars Leadership Program mean to you?
Being a Robertson means learning how to listen to the ways the world hurts. It means asking questions - who are the marginalized? Where is there injustice? What can we do about it? And when these questions feel too big and too heavy, being a Robertson means having a community of mentors, friends, and soul-strengtheners to ask the questions with you.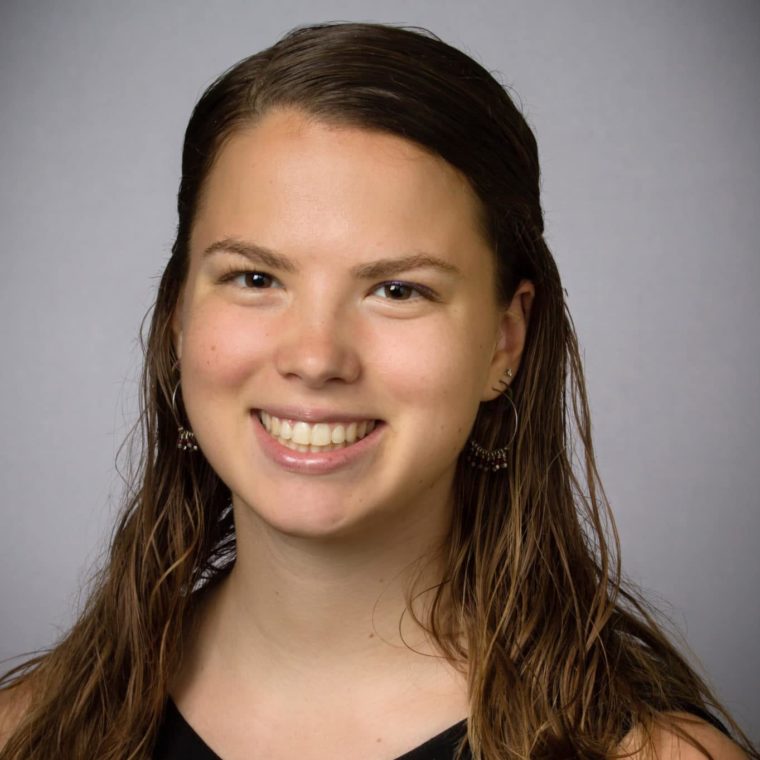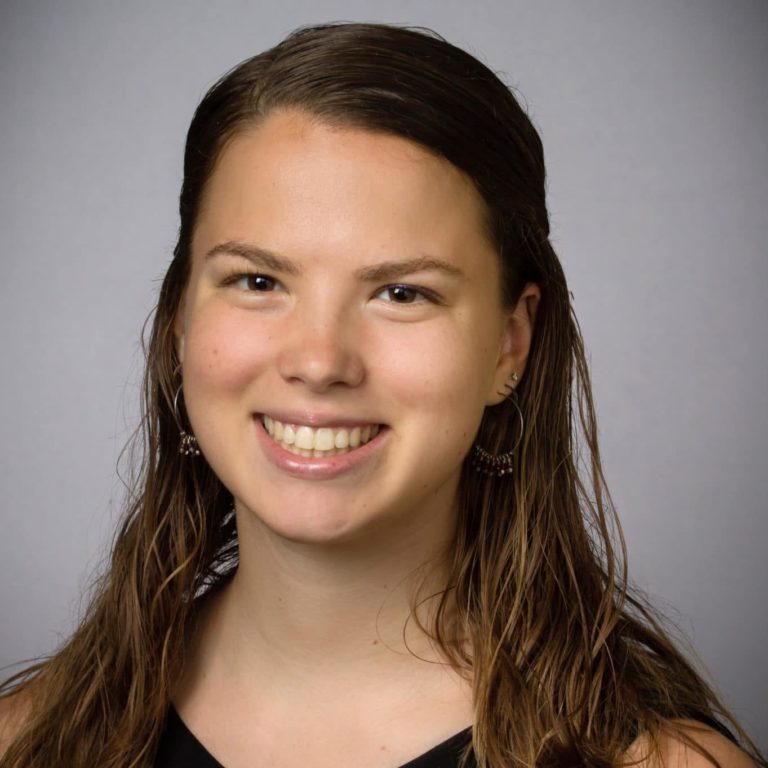 Sierra Winters
Campus: Duke
Hometown: Yadkinville, NC
High School: Forbush High School
Academic Interests: I am majoring in Cultural Anthropology at Duke with a certificate in Documentary Studies, and I am also majoring in Food Studies at UNC. I am particularly interested in documenting and influencing the eating habits of people around the world. I hope to use my career to promote mindful eating by highlighting the cultural influences of food, making foodways more ethical and environmentally sustainable, and spreading body positivity. This will likely take the form of a vegan chef or restaurant owner, combined with the offering of yoga.
Extracurriculars / Hobbies: I spent my Exploration Summer in India receiving my 500-hour yoga teacher certification, and I now teach classes at Duke. I am also president of Duke's Triathlon Club, which has given me the opportunity to travel the world for races. I love backpacking, dancing, and I am constantly cooking vegan food.
What drew you to the Robertson Program?
The intellectual capacity of Robertson Scholars demonstrated through conversations and pursuits of knowledge that occur on a day-to-day basis, combined with the confidence that they exhibit through summer programs and activities during the school year, made it clear to me that I would thrive in the Robertson Scholars environment. I especially appreciate that this program is an investment in its participants' futures, rather than a stagnant reward for their past high school achievements. I look forwards to working with the advisers and my fellow Scholars in expanding our abilities to create positive change in a variety of interdisciplinary fields, even after graduation.
How has your experience with the Robertson shaped your goals and career path?
The Robertson Program has taught me that some of the best career paths are the most unconventional. I have learned that no matter how uncommon I feel my passion is at Duke–there are not many students here who want to own a vegan restaurant for a career–it is not in the slightest an unworthy passion. I can explore the food scene, supported by interdisciplinary topics in academia, through LEAD grants, during summers, and for the rest of my life. The staff and fellow Scholars have been incredibly supportive of, and collaborative with, me.
What has been your favorite Robertson moment so far?
Colloquium was a highlight of my week the spring of freshman year. Not only did I get to see some of my closest college friends, but I also got a glimpse inside of their impressive minds. In a respectful and intellectually constructive manner, I learned about how our different backgrounds shape our beliefs and ambitions.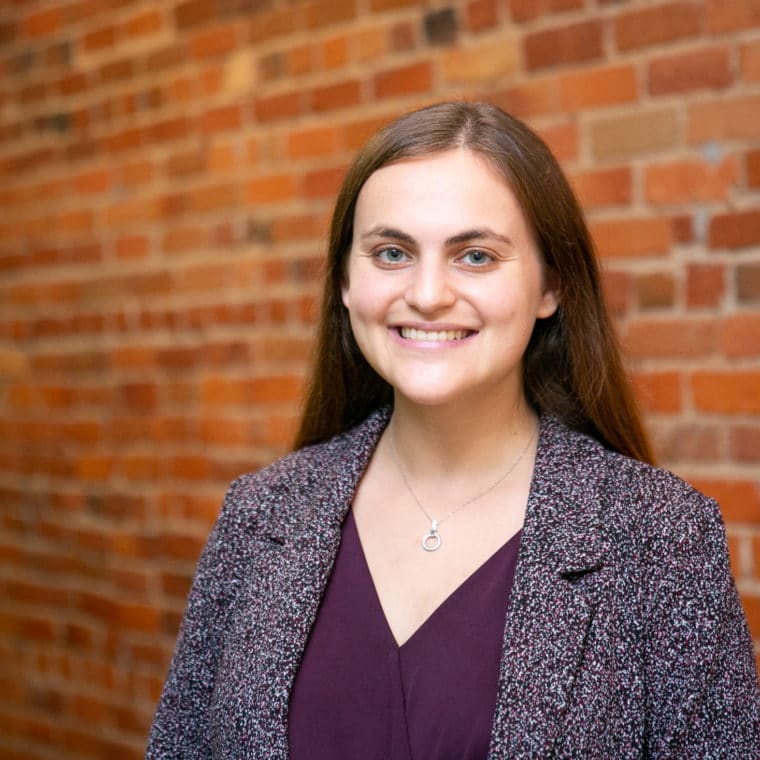 Jessica Edelson
Campus: Duke
Hometown: Blue Bell, PA
High School: Wissahickon High School
What drew you to the Robertson Program?
I believe that the best liberal arts education is one that cannot be found solely in the confines of books and computers, but also through the freedom and liberation that exploration provides. The Robertson Program best embodies this philosophy, challenging students to seek new perspectives and to creatively engage with the world around them. I was excited to learn from a community of diverse thinkers motivated by the desire to make the world a better place.
How has your experience with the Robertson shaped your goals and career path?
The intersection of technology and the humanities- where foreign affairs meets blockchain, social interaction meets media, design meets governance- is where I best operate. Interdisciplinary curiosity is part of the Robertson Program's DNA- and I aim to embody this spirit as I explore how technology and media are shaping foreign affairs, political behaviors, and digital ethics. As I move forward, I want to continue connecting the dots between seemingly disparate fields- whether through working in cyber-security in the public sector, leveraging design and entrepreneurship to re-imagine old systems, or writing technology policy. I am grateful to be a part of a community that encourages me to challenge the status quo, re-imagine what is possible, and, ultimately, put my plans into action.
What has been your favorite Robertson moment so far?
I spent my community summer in Tarboro, a small town located in rural Eastern North Carolina. While I left the summer with a wonderful work experience and a deep sense of humility and gratitude, I am most grateful for the friendships I built with fellow scholars. Whether picking blueberries at the crack of dawn, road tripping on the Blue Ridge Parkway, or competing at town-wide trivia night (spoiler: we were chronically in second place), our days were spent laughing, exploring, and pushing each other to step outside of our comfort zones.
Click on the class years below to view a complete list of Robertson Alumni graduates from each class.