Twenty-one years after the first Scholars class entered the Program, our alumni community now includes over 550 Scholars. These individuals are leaders all over the word, living out the values of the Robertson Program as teachers, bankers, doctors, poets, entertainers, lawyers, consultants, scientists, researchers, and entrepreneurs. They remain a vibrant and committed group of individuals who make significant contributions to the communities around them.
What drew you to the Robertson Scholars Leadership Program?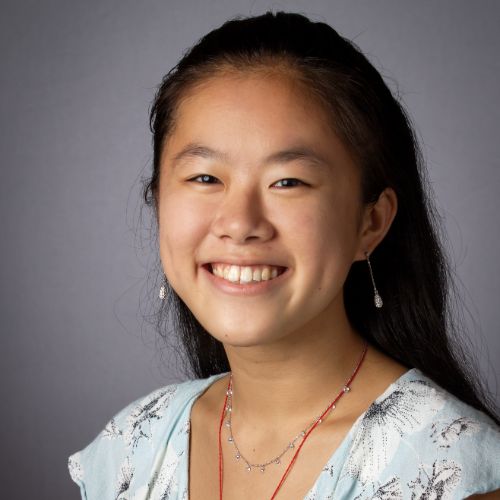 Kalley Huang
Campus: UNC
Hometown: New York, NY
High School: Hunter College High School
Pronouns: She/Her
How do you believe you'll create transformational change?
I hope to effect change by building and strengthening community. The form that that takes may change, but spending time with and getting to know people will remain a priority. After all, everything worthwhile is done with others.
What drew you to the Robertson Scholars Leadership Program?
I was drawn to Robertson because I knew that the program, my peers, and UNC would challenge me. I also knew that it would enable me to pursue my passions—and try on new ones—without penalty. The people would draw me back time and time again.
How has the Robertson Scholars Leadership Program impacted your personal, professional, or leadership growth?
The program has made the life that I live possible. I have long been motivated by a need to understand the people, places, and things around me, but the program has made me think seriously about how to do that with intention. It has helped me discover and articulate what I enjoy doing and am fulfilled by.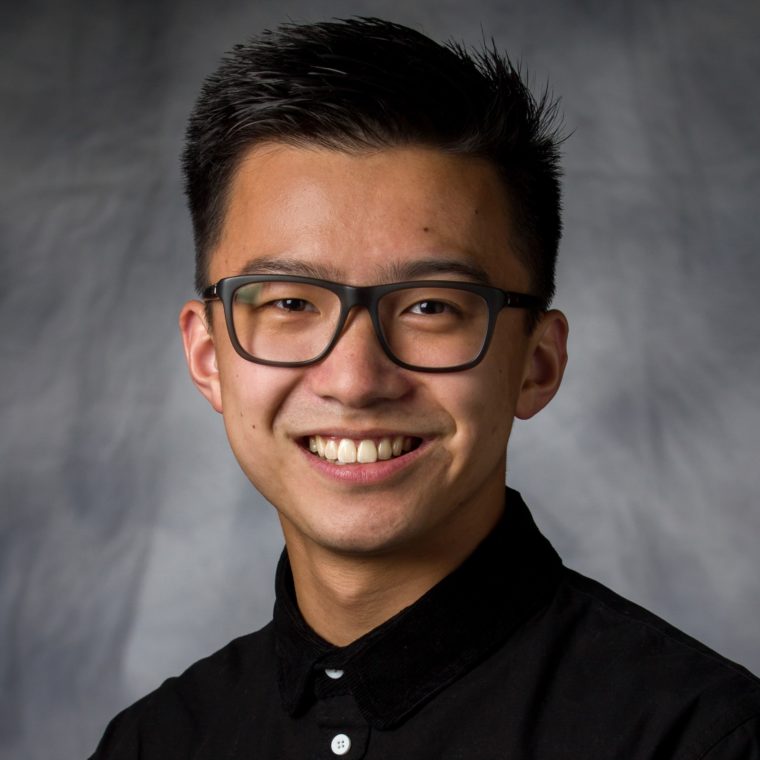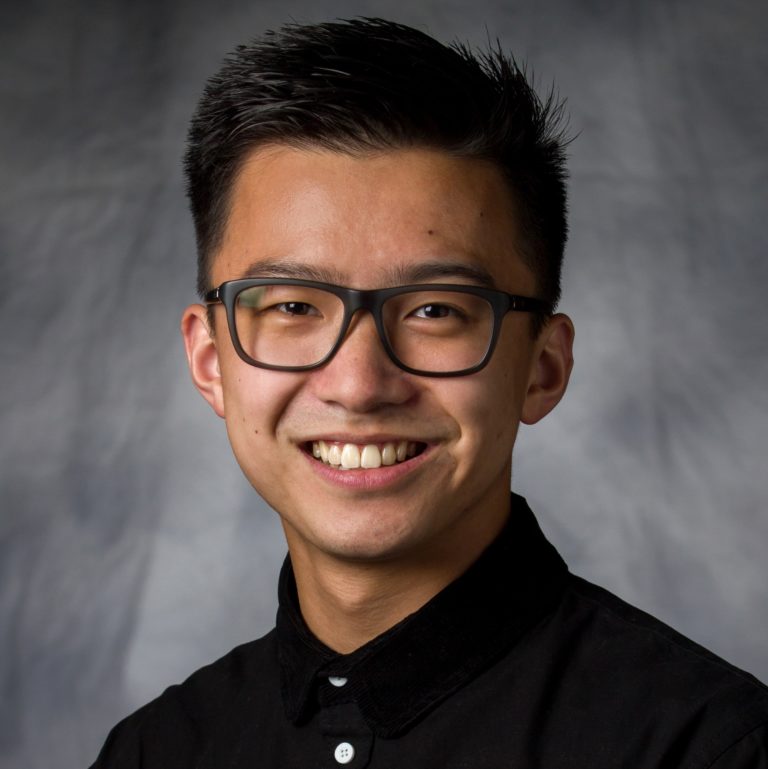 Michael Zhang
Campus: Duke
Hometown: Invercargill, New Zealand
High School: James Hargest College
I grew up in Invercargill, New Zealand. It is a modest city, but home to the world's Southern-most Starbucks! After moving here from China at 10 years old, I've immersed myself in the kiwi culture and grew vastly as an individual. My involvement in science activities within school led me to attend the 2015 London International Youth Science Forum. This trip developed my interest in renewable energy and informed me the possibility of fossil fuel alternatives. In the future, I wish to tackle the energy problem and improve New Zealand's energy security.
I have been playing table tennis competitively from an early age and represented New Zealand several times. I also like to play piano, especially jazz. I was introduced to the piano through the great classical composers; they taught me discipline and technique. But having been exposed to jazz for the last five years, I learnt to improvise in a way that lets my musical ideas emanate through the instrument.
What drew you to the Robertson Program? The Robertson Program stood out to me as a fantastic award. It is way beyond just a monetary prize, but it is a springboard into an entire new world. To live in a new country, study at a world-class institution, interact with fellow scholars and alumni, and attend exciting summer programs, it just all sounds too good to be true!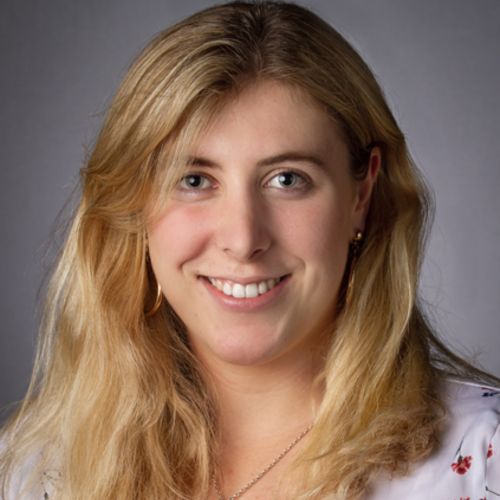 Antonia Young
Campus: Duke
Hometown: Auckland, New Zealand
High School: St. Cuthbert's College
At the beginning of high school I did not know where my passions lay. However, my school's 2015 History Trip changed this for me. I stood where Hitler once stood in Nuremberg in front of thousands of zealous Nazis, visited the chambers in Auschwitz where many Jewish people met their death and walked amongst the Paris Catacombs representing the many that died for liberté, equalité and fraternité. This trip opened my eyes to the reality of the past and showed me that political agendas and doctrine will continue to define the world we live in.
From then on, I found my subject choices shifting to the humanities where I sought to develop my understanding of civilisations, literature, cultures and language and how the histories of these continue to shape our world today. I am also curious in the way in which different communities relate to each other and how external and internal factors influence such relationships. My academic passions, therefore, revolve around the topics of international relations, politics, history, geopolitics, international business and entrepreneurship.
I hope to continue expanding my knowledge of our world, its history and complex matrixes, so that one day I can contribute to making the world a more egalitarian and tolerant place.
On top of my academic pursuits, I have a deep passion for leadership and service. At my all girls school in Auckland, various coaching and tutoring opportunities and my role as Head Girl in my final year helped me to develop these passions. I want to develop my skills of effective leadership further so that I can help pave the way for future generations of women looking to make a difference in business and politics.
For the past 5 years I have represented New Zealand as a water polo goalkeeper. This is my second year with the New Zealand Women's Water Polo team and we are currently training for the FINA World Women's Water Polo Championships in Budapest, Hungary in July 2017. My proudest moment in my water polo career was being named the tournament Goalkeeper in the 2016 FINA World Women's Youth Water Polo Championship. One day I hope to represent New Zealand at the Olympics.
What drew you to the Robertson Program?
Reading the profiles of the current generations of Robertson Scholars is proof that it is the students who make this program so extraordinary. I am excited to meet people who, like me, want to make a difference in the world. The fact that each one of us has a different way in which we hope to achieve this common goal is both exhilarating and inspiring. The next four years are a significant period of our lives and I am so honoured to be experiencing it alongside such a passionate, talented, driven and diverse group of people. The Robertson Program not only welcomes us into this remarkable community, but also offers unique experiences to develop as a person, a leader and a global citizen. It is unlike anything anywhere and I look forward to taking advantage of all the opportunities it will provide to better myself, my peers and my community.
I am also attracted to Duke's community, which supports innovation and curiosity, and will allow me to discover new passions and explore existing ones. Furthermore, to have access to both Duke and UNC's extraordinary resources is an immense opportunity.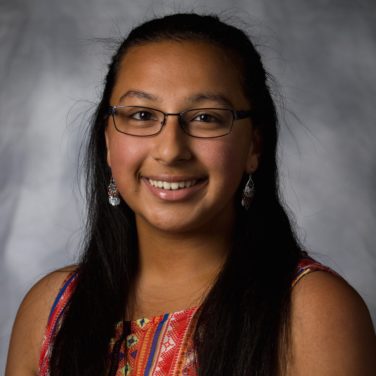 Divya Mahesh
Campus: UNC
Hometown: St. Augustine, FL
High School: Allen D Nease High School
Academic Interests: Psychology major, Neuroscience and Chemistry minors, Pre-Med, specific interests in rural healthcare and health disparities
Extracurriculars / Hobbies: Duke Neurology lab studying Parkinson's Disease, SHAC (Student Health Action Coalition), Robertson Community Coordinators, GlobeMed at UNC, Hindu YUVA
What drew you to the Robertson Program? It is an accepted fact for high school students applying to colleges and scholarships that each student can attend only one university and will most likely pay a fortune to do so. The Robertson Scholars Program completely shatters these ideas and instead offers a whole new world of opportunities. Through the Robertson Program, I will have access to unparalleled opportunities, ranging from the resources of both Duke and UNC, to a vibrant academic community filled with intelligent students who support each other, to quite literally the whole world. I was also drawn to the Robertson Program's focus and emphasis on service and leadership. After attending Finalist Weekend and seeing the true community feeling that exists between the Robertson scholars, I was convinced that this program offers the best of every world.
How has your experience with the Robertson Program shaped your goals and career path? The Robertson Program has provided me with a plethora of opportunities to explore my interests in the medical field. I have wanted to become a doctor for as long as I can remember. Through volunteering in hospitals and founding a free medical clinic during high school, I developed a specific interest in understanding and combatting health inequities. However, the Robertson Program offered me a world of experiences that opened my eyes to the challenges in rural healthcare and deepened my interest in the medical field as a whole.
Favorite Robertson moment: Trip to Asheville during Community Summer! I spent my first summer in Tarboro, NC with four other scholars. During the summer, we decided to meet up with the Whitesburg scholars in Asheville. We spent the weekend hiking, exploring the town, and exchanging stories of our summers in the two smallest Community Summer sites!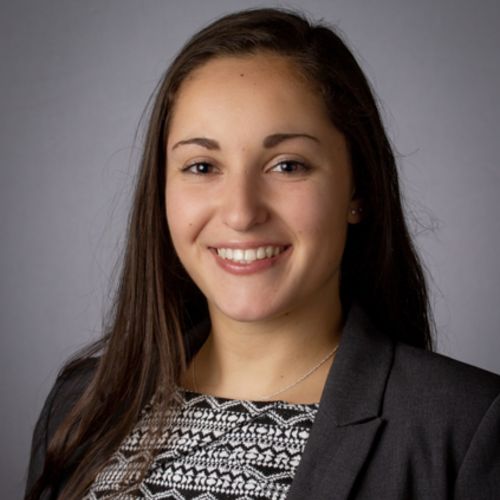 Liza Becker
Campus: Duke
Hometown: Elkins Park, PA
High School: Cheltenham High School
Academic Interests: Intended Major: Program II- "Women's Health: Obstacles to Healthcare Delivery" (coursework in global health, gender studies, sociology, biology, cultural anthropology, public policy, Spanish, and geography); interested generally in public health, Spanish language and culture, environmental justice, women's rights, and sexual and reproductive health
Extracurriculars / Hobbies:club basketball, research in global health, research in public policy, RCC Community Service Committee, member of Cooper House
What drew you to the Robertson Program?
I was drawn to the Robertson Program by its impressive offering of academic and leadership training opportunities. The collaboration between two top-tier universities maximizes scholar resources, exposes us to contrasting cultures, and pushes us to think beyond traditional boundaries in our academic and service work. The privilege of being surrounded by such an inspiring group of scholars while also being empowered with the resources to pursue intellectual and personal challenges is a truly unmatchable gift!
How has your experience with the Robertson shaped your goals and career path?
My time in the Robertson Program has served as a consistent reminder to work creatively and to hold myself to a high standard of active leadership. I am constantly pushed by staff, other scholars, and program experiences to think about how use the resources at my disposal to create social change and how to think carefully and ambitiously about my personal goals. By being encouraged to embrace instability, I've gained confidence in my strength in challenging situations, which will inevitably help me accomplish my career and personal goals down the road.
What has been your favorite Robertson moment so far?
My favorite Robertson moment has to be the first day I met my cohort, because I had no idea how knowing these people would so drastically change my life. I remember sitting in an orientation session as a first year and being told that some of the people in the room would be my good friends, and others would give me some of the most challenging pushback I've ever received, causing me to rethink my own core beliefs and practices. Now, as a senior, I can confidently say that the Robertson Program has brought me close to some of my favorite humans on this planet and that I am a drastically better leader and person because of all of them.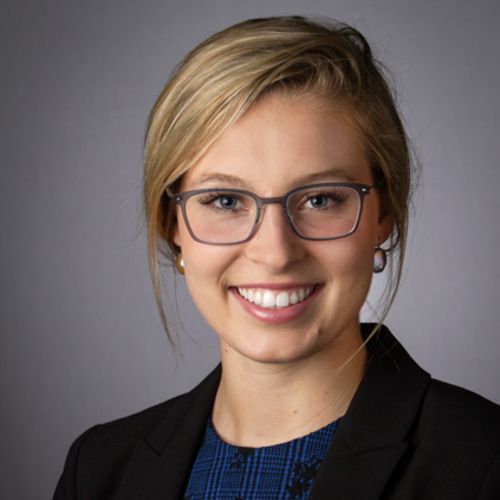 Mary Laci Motley
Campus: UNC
Hometown: Asheville, NC
High School: T.C. Roberson High School
Major: Business Administration
Minor: Entrepreneurship, Interests: Information Sciences, Gender Studies
What drew you to the Robertson Program?
I decided to attend Carolina late in the college process due to a soccer injury that altered my plans to compete at the University of Kentucky. During my freshman fall, I met several Robertson Scholars who encouraged me to apply. I jumped at the opportunity to be part of such an incredible and inspiring group of peers. I believe to whom much is given much is expected, and I am thankful to be a part of a program that enables scholars to make meaningful contributions to the world.
How has your experience with the Robertson shaped your goals and career path?
I believe in the power of generating profits for purpose and founded my company EATS2SEATS with community investment at the core. We connect local nonprofits to simple and reliable fundraising opportunities by staffing concessions in sports stadiums and providing food delivery to fans across the southeast. The support, mentorship, and network of the Robertson have been an influential and formative component of my career goals.
What has been your favorite Robertson moment so far?
I spent my Community Summer in New Orleans and worked construction for Habitat for Humanity with Duke Scholar, Zoe King. Our first week in the city, we stumbled on a traditional jazz funeral procession. The crowd filled the entire street as they gathered to celebrate the life of Tee Eva, the Praline Queen of New Orleans. Despite being strangers, we were embraced and joined the crowd to stroll with the legendary Second Line Brass Band. The moment was surreal and made me appreciate the culture and the people of New Orleans who embrace and celebrate life, no matter the circumstance.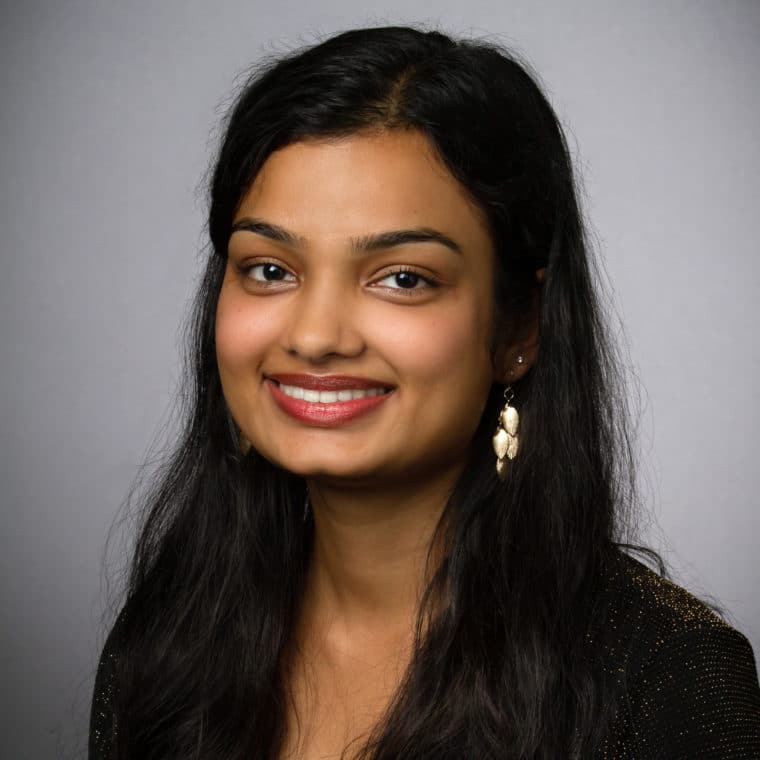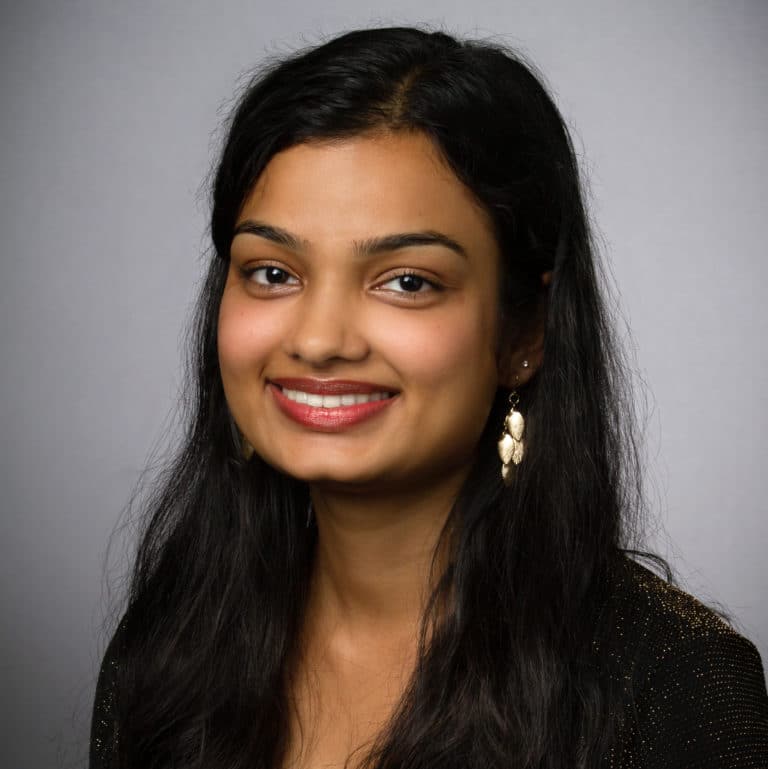 Priya Sridhar
Campus: UNC
Hometown: Apex, NC
High School: Enloe High School
The spring of my freshman year, I watched as my high school made news headlines for a 'school prank gone wrong'; this chaotic incident resulted in seven arrests for disorderly conduct and the protest of a school-to-prison pipeline. The event opened my eyes to a dire need of both legislative and systemic reform for juveniles in the state of North Carolina. Through research, I discovered that my state was one of two states in the country to try 16 and 17-year-olds as adults in the courts. This policy opened doors to a number of conditions in state prisons, such as solitary confinement of young people from the general population and early effects on mental health. Driven by faith in the possibility of redemption for these youth and in local rehabilitative efforts, I embarked on a mission to help dismantle this 'pipeline' through service, leadership, and outreach opportunities.
I first endeavored to expand my knowledge of the devastating school-to-prison pipeline by volunteering at the Raleigh Capital Area Teen Court, a diversion program for first-time youth offenders in my community.  As I transitioned from jury member to youth attorney, I spent most of my time prosecuting and defending youth in misdemeanor cases such as simple assault, affray, and drug possession. Teen Court peaked my interest in juvenile diversion services, so much so that in my sophomore year I took on an internship at Haven House Services, a non-profit organization providing comprehensive services to at-risk youth through diversion programs, counseling, and more. The next year, I applied to the Bezos Scholars Program, a leadership development program at the Aspen Institute. For one week in June, I experienced 'the nation's premier, public gathering place for leaders from around the globe', the Aspen Ideas Festival, and returned to my hometown with the challenge of creating my own local ideas festival on a current topic. Armed with funding from the Bezos Scholars Program and partnerships with second-chance organizations, a team of students and I launched the first-ever 'Beyond the Bars' Local Ideas Festival and Inmate Art Gallery at the NC State Bar Association. From showcasing monologue performances and a documentary on North Carolina's school to prison pipeline to presenting panel discussions and informational booths on mental health in the prison system, my team and I were honored to share inquisitive discourses, prisoner artwork, and legislative reforms with our community on this day.  At UNC, I hope to broaden the scope of our initiative in the years to come, study public policy and chemistry, and partake in service and campus ministry.
What drew you to the Robertson Program? Upon arriving at the Robertson Finalist Weekend, I was fascinated by the program's mission to promote community service, leadership development, and intellectual curiosity.  I am confident that the tools and resources provided to students by this program will enable me to continue building on scientific research efforts and advocacy initiatives like 'Beyond the Bars' during my four years at Carolina. Moreover, the program's push to step outside one's comfort zone through opportunities at a sister college campus and abroad fueled my more adventurous side. The Robertson Program offers incredible ways for students to delve into their passions, and I am continuously amazed by the testimonials of past and current scholars.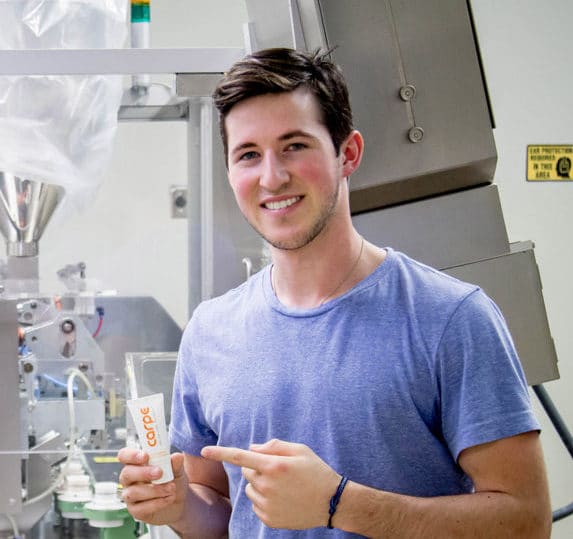 David Spratte
Graduation Year: 2017
Campus: UNC
What Does the Robertson Scholars Leadership Program mean to you?
The Robertson and the incredibly tight knit, supportive, and collaborative community that it fosters, is the reason that I found my passion in life and had the opportunity to pursue it after graduation. Carpe - my startup that I co-founded with a Duke Robertson - exists because of the scholarship and the community and resources that it provided. With the program's growth and expansion over the past several years, I can't even begin to imagine the opportunities that exist through the Robertson Scholarship today.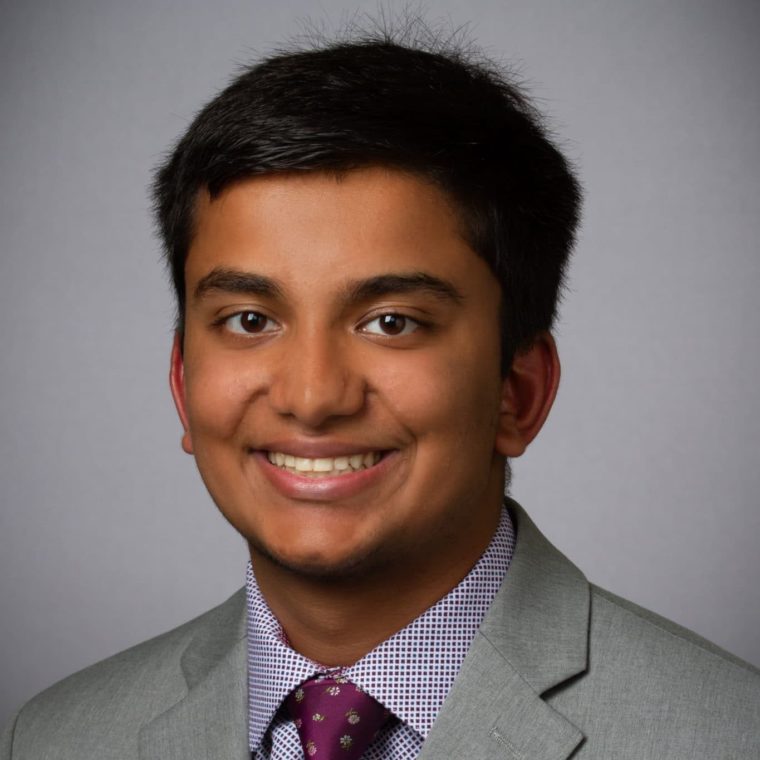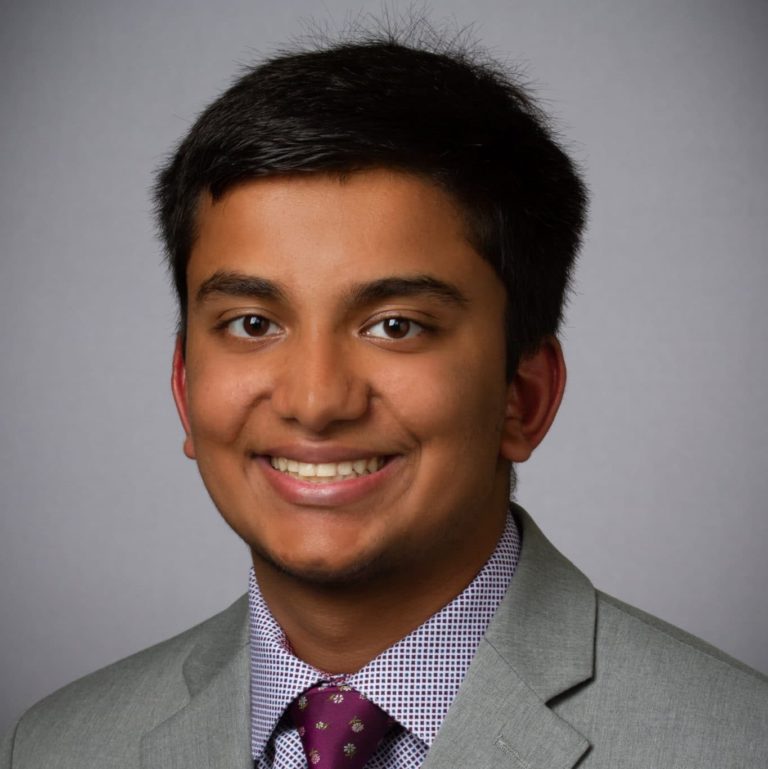 Rishab Jain
Campus: UNC
Hometown: Davie, Florida
High School: American Heritage School Plantation
What drew you to the Robertson Program?
I graduated with a scholarship from a very competitive private school in Florida that offered some of the best opportunities to further my education. What I enjoyed the most about my high school was how I was surrounded by some of the brightest students who inspired me to achieve the impossible. At the finalist weekend, I realized the Robertson program provides the same small knit community of intelligent people who will end up achieving some of the greatest feats, pushing me to do the same. Just like my high school, the way the program is designed leaders build leaders. Another unique aspect of the Robertson program is how invested the alumni are to the program. I was in complete shock when alumni working over 100-hour work weeks were willing to Skype call an incoming college freshman. Their dedication and willingness to drop everything to help a fellow Robertson, something few programs including ivy leagues can say, is truly what drew me to this program.
How has your experience with the Robertson shaped your goals and career path?
The Robertson program has driven me to become a social entrepreneur using technology to drive meaningful change. I am planning to have a career path in investment banking or IT, and this program has made me realize that whichever path I take I plan on making a difference.
What has been your favorite Robertson moment so far?
My favorite Robertson moment was the NOLS trip that we had before we moved into our freshmen dorms. During the NOLS trip, we spent a whole day white water rafting and being able to make some friends before the first week of college really made me feel at home. Also, during the camping trip we hiked up a mountain with a beautiful view and had s'mores around a camp fire.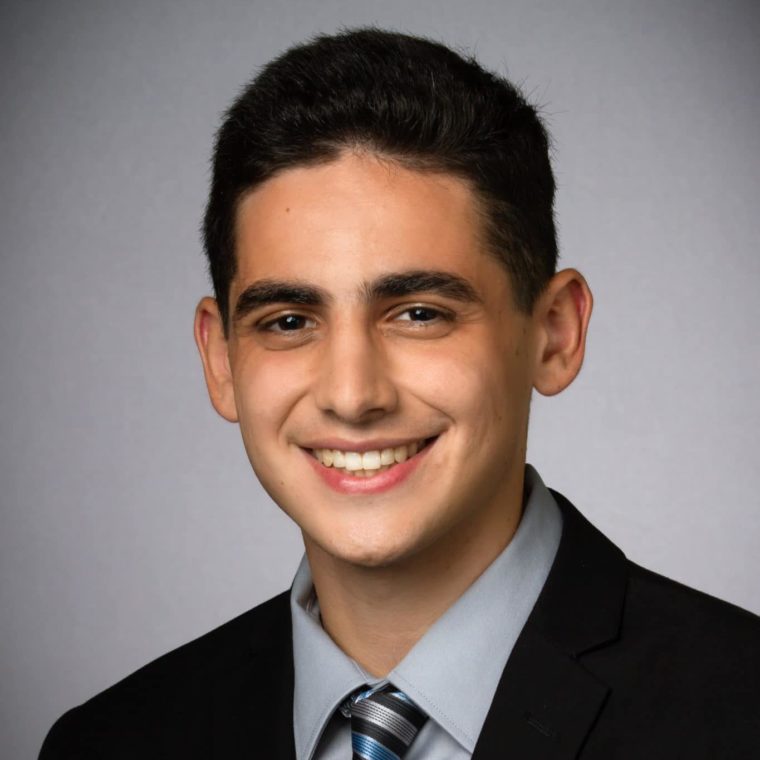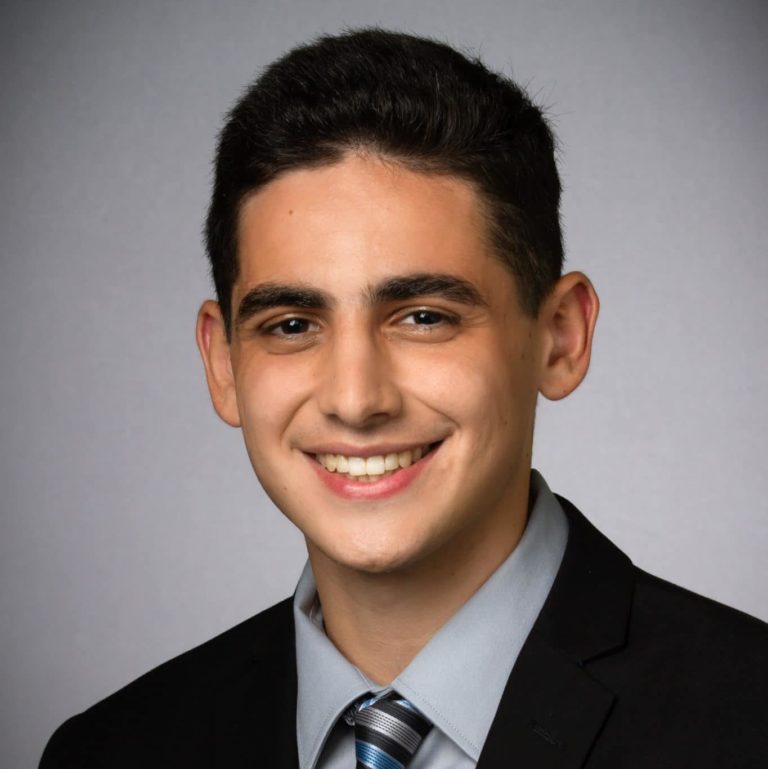 Sam Zahn
Campus: UNC
Hometown: Allentown, PA
High School: Parkland High School
From a young age, I remember learning anything about everything just so I could keep up with family conversations at the dinner table. Being uneducated on an issue meant being quickly dismissed by my older siblings. I had to offer new insights to be included as an intellectual equal. As I grew up, I played devil's advocate to extend conversations and learned that taking on different viewpoints helped me to understand topics on an abstract level.
Moving into high school, this desire for a constantly shifting, evolving perspective remained. I've been fortunate to be the beneficiary of great advice. My teachers, friends, and brothers have pushed me in ways I once thought unimaginable. This has sparked an interest in a variety of fields, many of them intertwined and some seemingly isolated: philosophy, literature, public policy, political science, German, psychology, statistics.
The extracurriculars at my large public high school in Allentown, Pennsylvania really are second to none. They have allowed me to explore the aforementioned fields and more importantly, make great friends. I dedicated a lot of my high school days to Tennis, BBYO, Jewish Culture Club, Debate Team, German Club, Student Council, and Mock Trial. The activities themselves were always challenging and fun but it truly is the people I met through these experiences that made them what they were: genuinely transformative.
In my freetime, you can find me playing on the Rec League Basketball Champions JCC team, serving as commissioner of a highly competitive, no-money fantasy football league, or reading.
What drew you to the Robertson Program?
I subscribe to the notion that in order to better yourself, you need to examine who you are surrounding yourself with. I want to surround myself with the best possible people and I see that in the Robertson scholars. Moreover, the Robertson presents an incredible opportunity to be financially independent right out of college. When deciding between universities, I found myself trying to decide in which university to invest. The Robertson, rather, represents an investment in my future. I found this really remarkable that someone would actively invest in my future and give me the resources and support to ensure that my future is not only successful but also defined by a commitment to community.
Click on the class years below to view a complete list of Robertson Alumni graduates from each class.