Twenty-one years after the first Scholars class entered the Program, our alumni community now includes over 550 Scholars. These individuals are leaders all over the word, living out the values of the Robertson Program as teachers, bankers, doctors, poets, entertainers, lawyers, consultants, scientists, researchers, and entrepreneurs. They remain a vibrant and committed group of individuals who make significant contributions to the communities around them.
What drew you to the Robertson Scholars Leadership Program?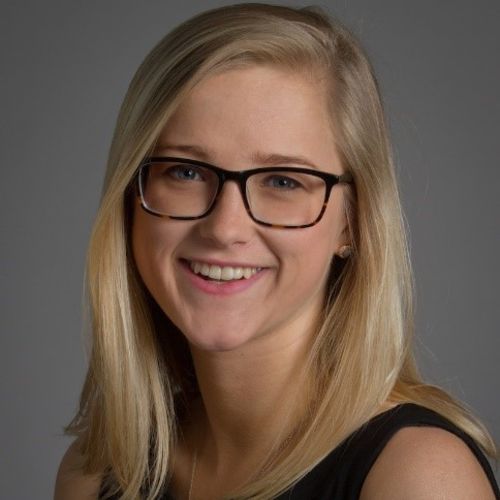 Cameron Beach
Campus: Duke
Hometown: Glenview, IL
High School: Glenbrook South High School
Academic Interests: Documentary studies, women's rights, criminal justice, African and African American studies, political economy, service-learning, international conflict studies.
Extracurriculars/Hobbies: Duke Mock Trial, Durham Giving Project instructor, Chronicle op-ed columnist, Duke Women on the Ballot co-founder, Community Empowerment Fund advocate
Background: As the eldest sibling to a very young sister, I've always been interested in the way young girls' education impact future women's lives-- I've seen my sister grow from a toddler to a fourth grader, and the interactions she's had with her school, her peers and her community has shaped the way she views herself. We're only a decade apart in age, yet she's grown up in a time when young girls are being supported and pushed even more than I was-- I see the ways different programs in her school, her sports teams and even the language we use around her has affected her self-confidence and her view of the future in ways I know I didn't experience as a young girl. Throughout my four years at Duke and beyond, I'm interested in exploring the ways women from different communities interact with their political systems, their schools and their families; I hope to create documentary projects linking different groups of women in different areas to one another through these interactions, and I hope to eventually go to law school and practice in a field related to women's rights or minority rights in America.
What drew you to the Robertson Program?
The people. That is, I'd guess, the answer of many Robertson scholars, and the reason it's so ubiquitous is simple: the Robertson Program draws a diverse, driven and bold group of people together, and there is nothing more inspiring than to be surrounded by passion. Although the interests of scholars range from engineering to anthropology, the community is knit together by the intrinsic excitement and energy that we share-- watching other people relentlessly push themselves to do better keeps me motivated and empowered to do better myself.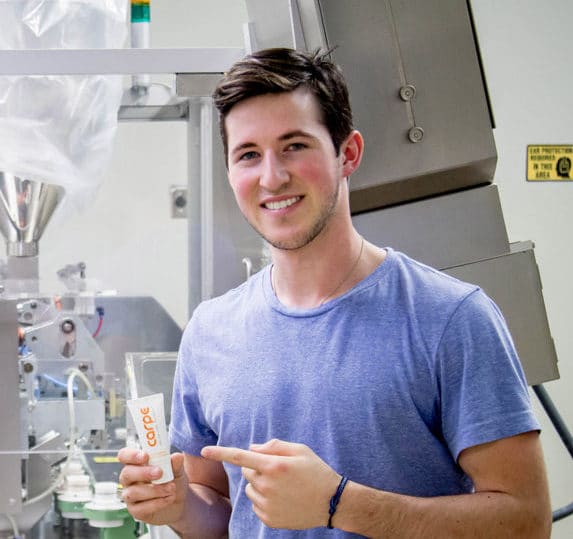 David Spratte
Graduation Year: 2017
Campus: UNC
What Does the Robertson Scholars Leadership Program mean to you?
The Robertson and the incredibly tight knit, supportive, and collaborative community that it fosters, is the reason that I found my passion in life and had the opportunity to pursue it after graduation. Carpe - my startup that I co-founded with a Duke Robertson - exists because of the scholarship and the community and resources that it provided. With the program's growth and expansion over the past several years, I can't even begin to imagine the opportunities that exist through the Robertson Scholarship today.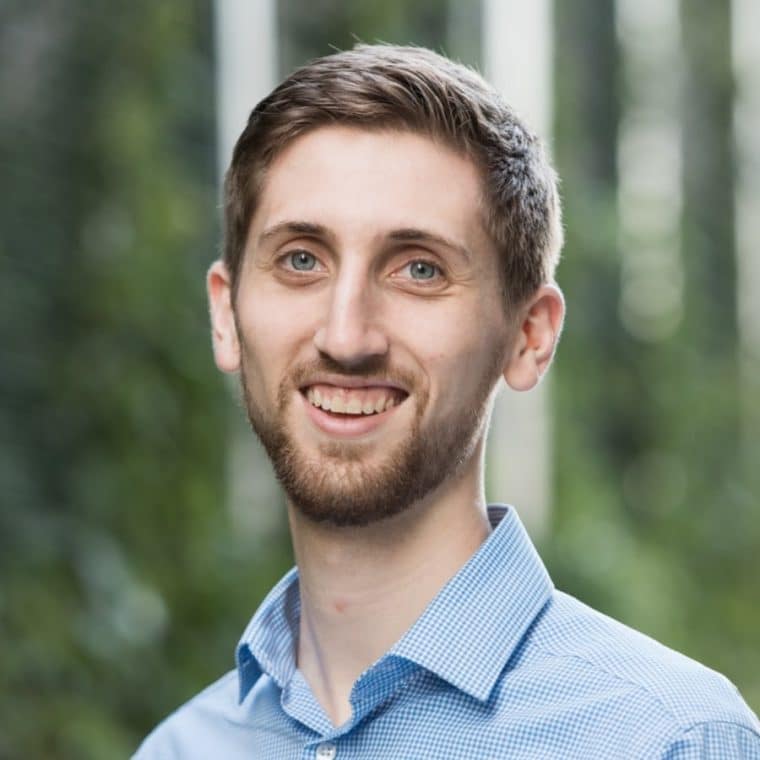 Aaron Lutkowitz
What Does the Robertson Scholars Leadership Program mean to you?
It means having a fluid identity, in all the best ways. You learn to belong on two campuses that think they're incredibly different (in some ways, they are; in more ways, they're not). You learn to attempt (and sometimes fail) to be a respectful and curious citizen of the world by travelling, where identities swirl into being a tourist versus a semi-permanent local, being a student versus being a professional, being apprehensive of the unknown versus fearful of missing out on a transformational moment.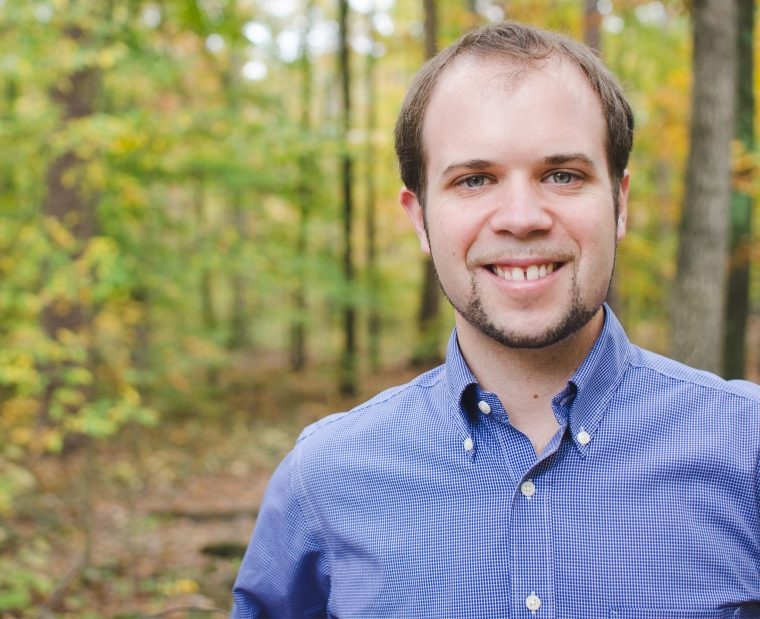 Christopher Paul
What Does the Robertson Scholars Leadership Program mean to you?
Being Robertson means being passionate, impactful, creative, and collaborative.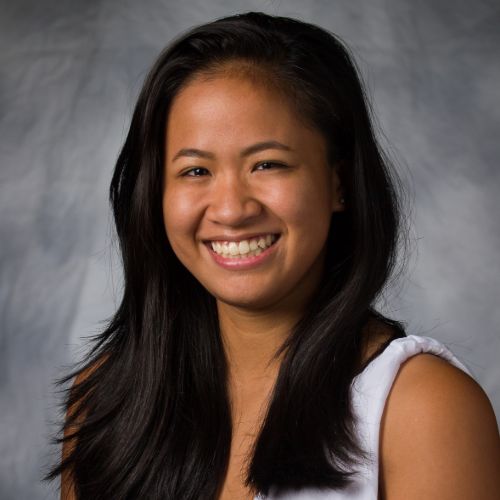 Andrea Gonzales
Campus: UNC
Hometown: Bronx, NY
High School: Hunter College High School
When I started high school, I thought I wanted to be an engineer. I started learning to code in my free time, joined the robotics team, signed up for summer computer camps. But my interests weren't restricted to that at all--I played volleyball, studied classical music theory and piano, joined the layout staff for my school's yearbook and newspaper. I knew that I wanted to work in technology, but I wasn't sure that engineering was the right job for me.
At the end of the summer of 2014, my colleague Sophie Houser and I released a video game called "Tampon Run." Blood by violence is easily accepted by society through video games and other forms of media, but when it comes to menstrual blood--something totally natural and normal--people turn away in disgust. Tampon Run is a simple game that is meant to open up a discussion about this stigma surrounding menstruation. As soon as we launched the game, it went viral overnight; since then, we've won a Tribeca Disruptive Innovation Award, a Webby Award, done numerous talks and TEDx talks, and are slated to release a book published by Harper Collins in March 2017. But aside from the shiny ribbons and awards we've racked up I've come to the decision that I don't just want to program or engineer. Tampon Run isn't just computer science, but also women's issues and social activism--I thrive at the junction of multiple areas of study, and I can't wait to see how my interdisciplinary interests can affect the world I live in.
What drew you to the Robertson Program? Whenever I speak to someone about the Robertson Program, they're blown away by how it just seems too good to be true. And every time I talk about it, I'm blown away by what the Robertson Program offers its scholars. There is no specific track a Robertson Scholar will follow--the Program trusts that we will seek experiences that will help us grow as leaders and learners and gives us access to a wealth of invaluable resources. The Robertson Scholars are a group of such intelligent, creative, and ambitious minds--not necessarily on paper, but in character. In no way am I a traditional student, and I'm very excited to be surrounded by people like me!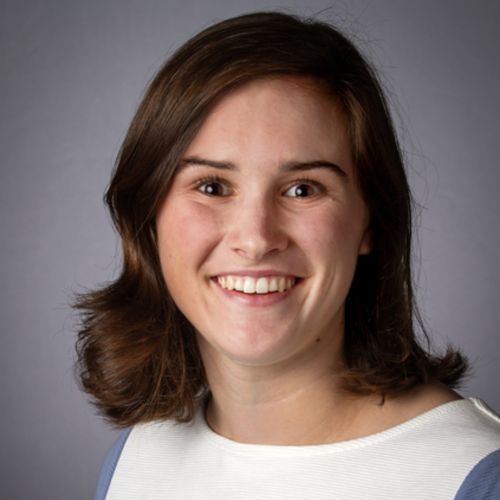 Annie Evans
Campus: UNC
Hometown: Zionsville, IN
High School: Culver Academies
What drew you to the Robertson Program?
I grew up loving UNC, so when I first applied to the program, I was enticed by the ability to go there with the financial support of the Robertson Program. As I found out more about the program, the summer and school-year programming, switch semester, and other opportunities began to really excite me. However, the greatest value that I see in the Robertson Program is the people, and finalist weekend allowed me a glimpse into what that could look like. Finding interesting and interested people at finalist weekend confirmed that this was the place for me.
How has your experience with the Robertson shaped your goals and career path?
In the spring of the first year of the Robertson program, everyone takes a course called "Colloquium," which is an applied ethics course, taught by a philosophy professor. This class convinced me that I needed to study more philosophy, eventually leading to a philosophy major. Not only did the Robertson Program help me find my major, they also provided support for the summer opportunities that allowed me to explore my options for after graduation. I was able to work in voting rights advocacy in Virginia during the summer of 2019, which fueled my interest in the field. The support of the Robertson has allowed me to explore and take risks in ways that I would not have otherwise considered.
What has been your favorite Robertson moment so far?
I have loved a lot of moments in my time with the Robertson, so choosing a favorite is very difficult. However, community summer was an incredibly formative experience for me. I was able to live with the most incredible people, who taught me so much about being a friend, a leader, and a passionate person in the world. I think about the nights that I spent talking with my Robertson peers, grateful for them and their perspectives on life.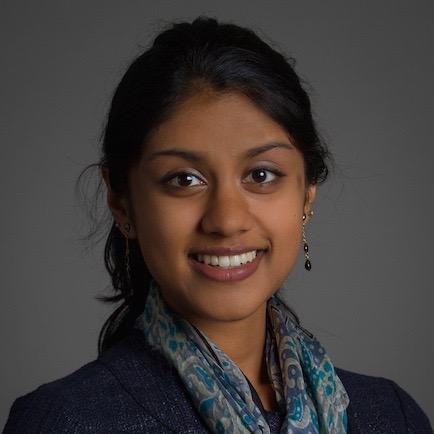 Meghana Iragavarapu
Campus: Duke
Hometown: Summerfield, NC
High School: The Early College at Guilford
Uncovering hidden truths, representing the underrepresented, challenging norms, and bridging increasingly polarized realities. These action-based themes drive me.
In October of 2013, I founded SAI, Service Awareness and Integration, my high school's first student club focused on engaging youth to combat and raise awareness for the issues plaguing our communities. Our service was diverse – from leading SAI members to serve over 6,000 meals in food deserts to producing a documentary about chronic hunger (Greensboro leads the nation in food insecurity). Our service was global – from learning that India has the highest concentration of blindness to raising $37,000 to sponsor 1,200 sight-restoring surgeries.
SAI fostered my interests in food access and medical disparities as one dimension of a broader interest in health inequities, locally and globally. My academic interests lie in public and global health to study the social determinants of health to improve access to medical care and quality of life.
Using that same passion to understand differing realities, I engage in spiritual and religious discussion as a human values instructor and explore my culture through Carnatic singing and Hindustani-style harmonium.
What drew you to the Robertson Program? "Show me your company, I'll tell you who you are."
My mom began saying this quote to me in kindergarten to help me choose my friends. Now, that same message drew me to the Robertson Scholars community. A dedicated program staff charged with the belief that there is no growth without discomfort. A group of scholars defined by informed action, powered by an unwavering belief in change for the good. Two universities with an unparalleled emphasis on undergraduate success and basketball.
I could not be more thankful for the company and connections I will have for the next four years and beyond.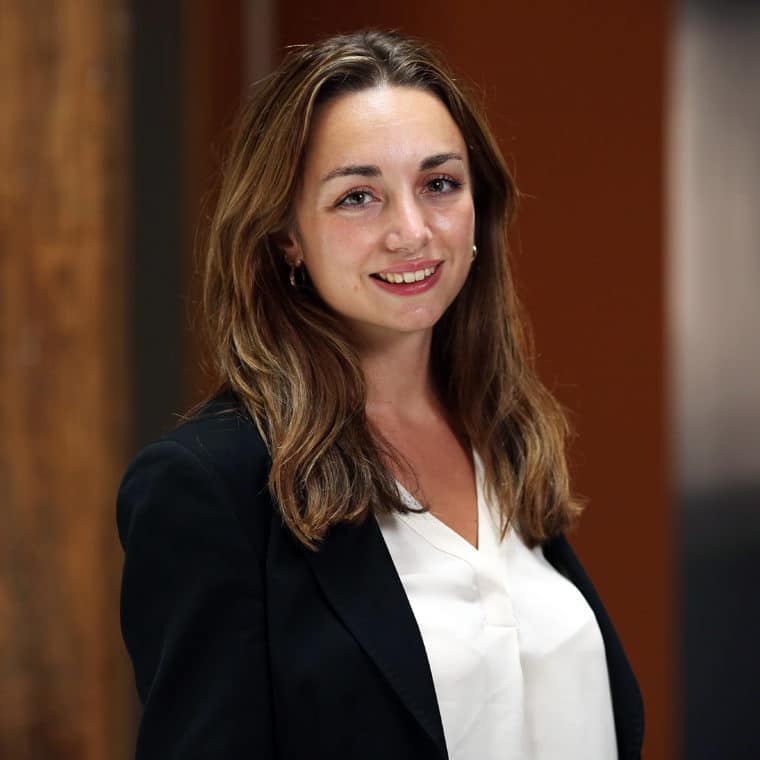 Elise van den Hoek
Campus: Duke
Hometown: Sevenoaks, Kent, United Kingdom
High School: Sevenoaks School
My earliest memories are of being on stage. As a six-year-old, I had an unusual desire to command the attention of full audiences, stand as tall as I could and belt my little voice. Nothing has changed. I continue to pursue my passion for theatre and public speaking. This has challenged me, transformed me, and driven me to use my skills in order to harness the intoxicating power of this medium in order to promote positive and necessary socio-political change.
In 2016, I founded Theatre for Action, a charity that strives to use theatre as a form of activism and the stage as a battleground. As part of my work for this, I wrote, devised and staged "Elements", a play that uses the life and legacy of Marie Curie to address the gross gender-based discrimination women face within education and careers, particularly in STEM fields. Impassioned to reach out to young women who suffer from such gender stereotypes, I devised a series of theatre workshops to follow up my performance of "Elements". I toured these workshops to local youth groups and schools, as well as internationally to Germany and Russia.
I started learning Russian when I was 13. Ever since, I have developed an extraordinary passion for Russia's rich history, enigmatic culture and values, which experts and professionals worldwide still struggle to grapple with. I was brought face to face with its culture when I travelled to Russia at 15 and 17 years of age. In Moscow and St Petersburg, I saw my deepest interests for history, culture, language, theatre and people combine. In Orion, a foster village in the depths of the Russian wilderness, I had the opportunity to introduce children from ages 9-17 to the concept of theatre: a whole new medium of self-expression and creativity. I rooted out and demonstrated their innate theatrical instincts to them by using pan-cultural concepts: status, objectives, Lord of the Rings. Most importantly, I illustrated that this was entirely accessible to them, regardless of their background and lack of resources; in under two hours with only gentle guidance, they had unlocked the power of theatre.
These various experiences have ignited my passions for social justice, Russian culture, education, history, public policy, theatre and language. I know that they will continue to morph, combine and grow throughout my college experience. Regardless of where this multitude of interests leads me, I hope to create the kind of impact that will span cultural barriers, and perhaps even bridge them.
What drew you to the Robertson Program? 
The Robertson program provides access and exposure to an unparalleled community of scholars, which, when combined with extensive support from program staff, creates an extraordinary sense of comfort. The Robertson program is, however, also designed to challenge and push you to do things and go places you never would have thought to. This collectively creates immense potential for self-development, whilst providing the facilities for a wide array of specific and personal passions to be pursued to remarkable extents. I am thoroughly looking forward to taking advantage of the huge and impressive array of opportunities the Robertson provides to give back to the local community, as well as society at large.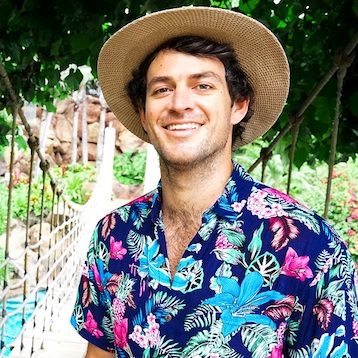 Kenny Haisfield
What Does the Robertson Scholars Leadership Program mean to you?
It means I'm supposed to act on my passions and rise to the challenge of doing good / impacting the lives of others along the way. Being a Robertson has trained me to make "doing good" a natural part of my life, not something that seems like a task or obligation.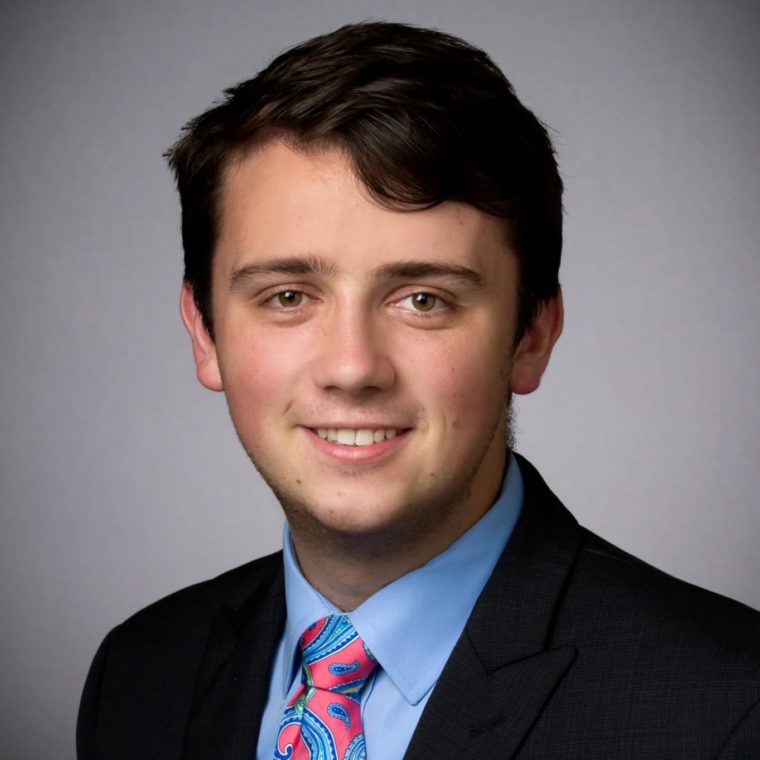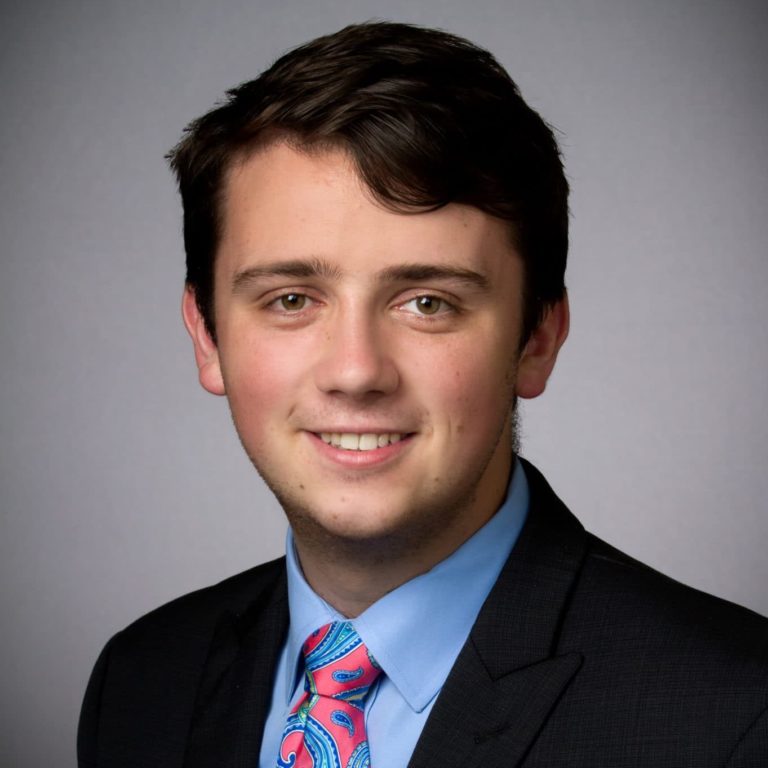 Kyle Ryan
Campus: Duke
Hometown: Kennebunkport, ME
High School: Kennebunk High School
When I was younger, I was always intrigued by airplanes and was sure that I wanted to be a pilot. I was fascinated by the intricate engineering necessary to lift these heavy pieces of metal into the sky. But, as I grew older my love for aerospace engineering morphed into a desire to understand the intricacies of the brain and nervous system. While I would still love to attain a pilot license at some point, I am really interested in studying the field of neuroscience. With that, I have worked in the past few years on an organization called the International Youth Neuroscience Association which strives to spread neuroscience education and knowledge to high school students around the world. Though, it was the combination of working on this organization and an increased interest in politics that has helped me find what I believe my true passion to be: public policy. I want to affect change in the way that our society works and lives. I am most interested in public health policy though, in relation not only to healthcare but also looking at agriculture and environmental policy. At the same time I have become interested in international policy and how we as a country can interact differently with other nations to make waves on the global level. Needless to say, I am still a little lost in terms of what I will do, but I am excited to embark on this journey at Duke as a part of the Robertson program.
While in high school, I became very involved in activities involving problem solving and public speaking. My interests included model UN, mock trial, theatre and helping to create a crisis club in my school. I hope to pursue mock trial or model UN at Duke. I also really love music, not only listening to groups like Pentatonix or the Beatles, but also playing the button accordion. Coming from Ireland, traditional music was a big part of my upbringing. I hope I can bring that to Duke, and continue playing the upbeat, unifying music that is at home in Ireland. In any spare time I have, I enjoy cooking, exploring, jogging and am looking forward to continuing that at Duke.
What drew you to the Robertson Program?
I first found the Robertson Program when I was looking through the internet at various college programs during my Sophomore year. I immediately bookmarked the page promising myself that I would come back when the time was right. What made me so excited about this program was the community of incredible scholars that it brings together. This was further cemented through my experience during finalist weekend when, in meeting other finalists and past scholars, I knew that this was unlike any other program out there. Everyone has a passion to make a significant difference in our global society, and I knew that being around these people would be perfect for me and would transform the way that I act and lead in this world. The mission of this program exemplifies exactly what I think if needed today, and the enrichment opportunities and travel just make the program that much better, and unlike anything else I have found. I can not wait to get started!
Click on the class years below to view a complete list of Robertson Alumni graduates from each class.