Twenty-one years after the first Scholars class entered the Program, our alumni community now includes over 550 Scholars. These individuals are leaders all over the word, living out the values of the Robertson Program as teachers, bankers, doctors, poets, entertainers, lawyers, consultants, scientists, researchers, and entrepreneurs. They remain a vibrant and committed group of individuals who make significant contributions to the communities around them.
What drew you to the Robertson Scholars Leadership Program?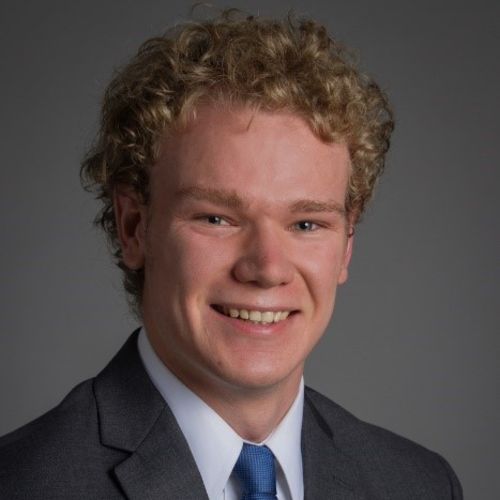 Stephen Buys
Campus: UNC
Hometown: Asheville, NC
High School: Asheville High School
In elementary school, I struggled to read even the simplest words. That, coupled with my mild stutter and major shyness, made it difficult for me to to enjoy anything that required reading, writing, or speaking. Eleven years and many incredible teachers later, I'm double-majoring in public policy and journalism, with a hopeful minor in creative writing. Today, if I had to put a face on the person I wanted to be, I'd say Sam Seaborn, the speechwriter on The West Wing.
And while I've grown to love writing, it's the public school teachers who got me there, the public libraries that have kept me going, and the parents whose salaries came from public taxes that I'm most thankful for. At UNC, I've tried to pay a small part of that investment back with Student Government and the Community Empowerment Fund, a nonprofit dedicated to helping people make lasting transitions out of poverty.
Outside of those interests and extracurriculars, I enjoy soccer and basketball, try to go hiking when I'm home in Asheville, and am currently struggling to learn the banjo.
What drew you to the Robertson Program?
As a scholar who applied while already a UNC first-year student, my introduction to the program started with a friend knocking on my door at 2 a.m. the night before winter break and asking me if I'd heard about this weird scholarship that let freshmen apply. Although I hadn't heard of it before then, my googling turned up things like the Exploration Summer and the semester on Duke's campus, and I saw that the Robertson Program presented an opportunity to go far outside the traditional college experience.
Beyond the Robertson programming, however, I believe that the community here is invaluable. I'm not the first to say that, and I certainly won't be the last, but it's impossible not to remark on how being among such a talented, driven, passionate group of people can improve and expand your horizons, even considering what such excellent universities already offer.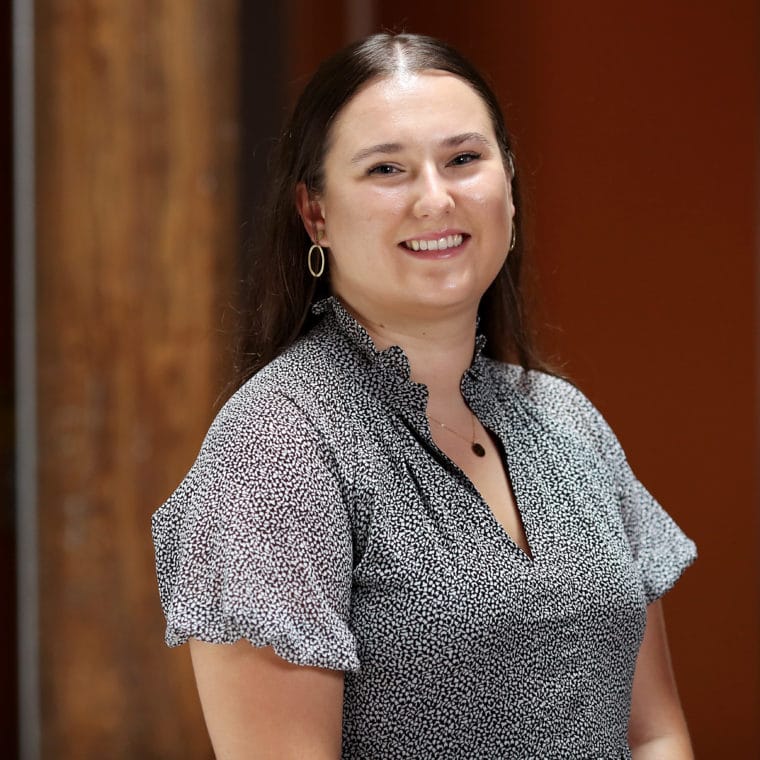 Jemma Frost
Campus: UNC
Hometown: Sydney, Australia
High School: Ravenswood School for Girls
What drew you to the Robertson Program?
I was drawn to the Robertson Program, not because of the monetary value but the spirit of the program and its mission to support future leaders in making a contribution to the world. When I went to a presentation at UNSW in Australia, I knew then that all I ever wanted was to become a Robertson. The presentation of incredible experiences and the close-knit community of leaders seemed like the opportunity of a lifetime.
How has your experience with the Robertson shaped your goals and career path?
Being surrounded by scholars who are constantly pushing the boundaries of what I thought possible in terms of making change and achieving goals has pushed me to look for opportunities to get out of my comfort zone. It has increased my personal and career goals further than I would have before. I'm studying Biomedical Engineering with a focus in rehabilitation engineering and I am particularly interested in prosthetics and medical devices. I am constantly inspired by the innovation in this world and especially by creative solutions that benefit under-served populations.
What has been your favorite Robertson moment so far?
My favorite experience so far in the Robertson program was the 2020 Spring Break NOLS trip. Eight of us scholars and four NOLS instructors spent a week camping, hiking, cooking, and rappelling in the canyons of Utah. It was an amazing environment and group of people who were open to challenge themselves and enjoyed getting to know each other. I learned a lot about leadership and teamwork as well as had time to disconnect from the "real world" which was especially great as the COVID pandemic had just reached America.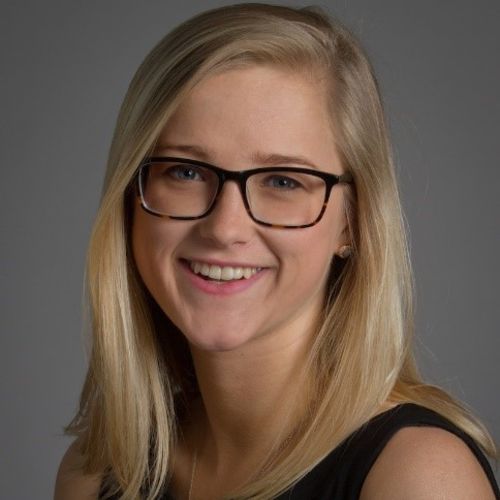 Cameron Beach
Campus: Duke
Hometown: Glenview, IL
High School: Glenbrook South High School
Academic Interests: Documentary studies, women's rights, criminal justice, African and African American studies, political economy, service-learning, international conflict studies.
Extracurriculars/Hobbies: Duke Mock Trial, Durham Giving Project instructor, Chronicle op-ed columnist, Duke Women on the Ballot co-founder, Community Empowerment Fund advocate
Background: As the eldest sibling to a very young sister, I've always been interested in the way young girls' education impact future women's lives-- I've seen my sister grow from a toddler to a fourth grader, and the interactions she's had with her school, her peers and her community has shaped the way she views herself. We're only a decade apart in age, yet she's grown up in a time when young girls are being supported and pushed even more than I was-- I see the ways different programs in her school, her sports teams and even the language we use around her has affected her self-confidence and her view of the future in ways I know I didn't experience as a young girl. Throughout my four years at Duke and beyond, I'm interested in exploring the ways women from different communities interact with their political systems, their schools and their families; I hope to create documentary projects linking different groups of women in different areas to one another through these interactions, and I hope to eventually go to law school and practice in a field related to women's rights or minority rights in America.
What drew you to the Robertson Program?
The people. That is, I'd guess, the answer of many Robertson scholars, and the reason it's so ubiquitous is simple: the Robertson Program draws a diverse, driven and bold group of people together, and there is nothing more inspiring than to be surrounded by passion. Although the interests of scholars range from engineering to anthropology, the community is knit together by the intrinsic excitement and energy that we share-- watching other people relentlessly push themselves to do better keeps me motivated and empowered to do better myself.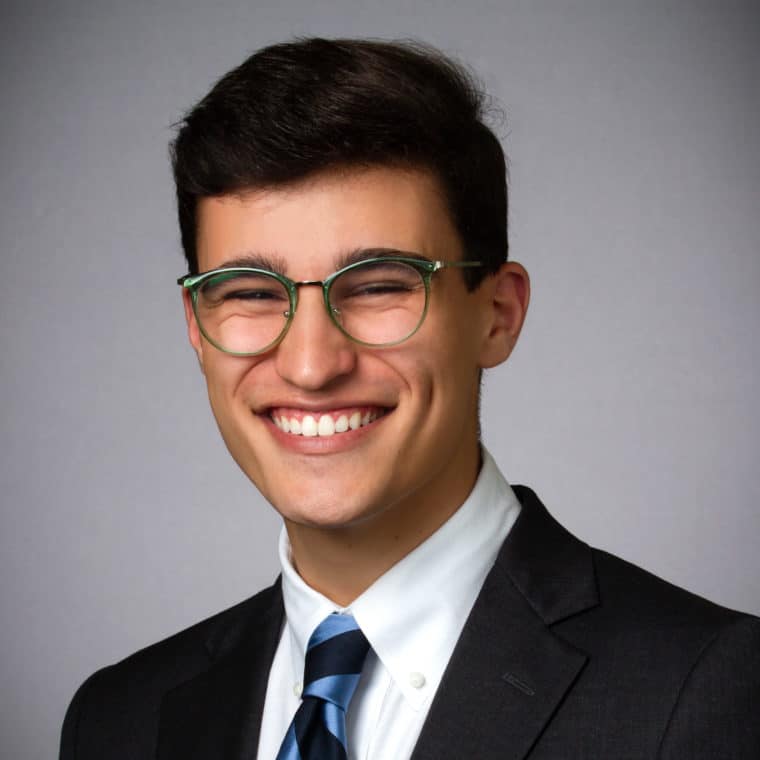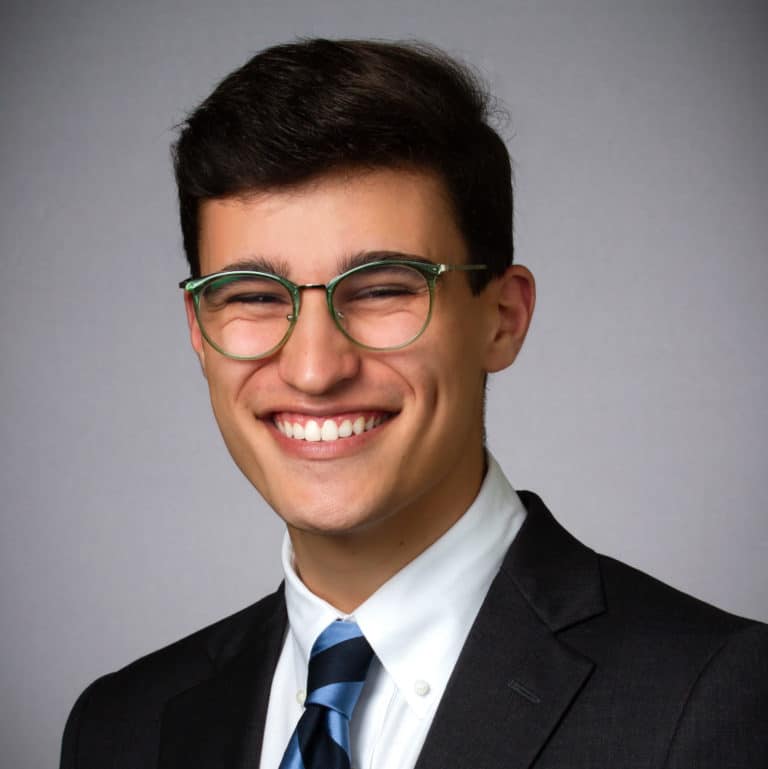 Bennett David
Campus: Duke
Hometown: Asheville, NC
High School: Christ School
I've spent my high school years problem-solving in a wide variety of ways, including leading four large-scale conservation initiatives, founding and leading an after-school robotics education and homework tutoring program for local elementary and middle school students, and restructuring my robotics team into a supportive and student-led learning environment. Robotics put me in touch with my love for mechanical design, my teachers put me in touch with my appreciation for math and physics, and my parents and mentors put me in touch with the culture of service and selflessness that I hope to bring to everything I do. With engineering as my platform, I plan to find global solutions to our world's most pressing issues. Duke and UNC's diverse range of courses will give me both the hard science knowledge and global, big-picture awareness I need.
Outside of my attraction to service, STEM, and robotics, I have a long list of interests and hobbies. I love to read. I'm fascinated by films, from the writing to the set creation to the cinematography. I love poetry and mechanical design—I see both as creative outlets. My time in Scouting gave me a great appreciation of the outdoors; backpacking and biking are some of my favorite things to do. I'm also a vinyl record and board game enthusiast.
What drew you to the Robertson Program? 
I've spent much of my life determined to work as an individual, but as I've matured, I've come to understand the magic of collaboration. My path in life will be dramatically affected by who is around me, and I can't wait to be surrounded by the people in the Robertson Program. The Program initially interested me though its collection of top-notch opportunities and amazing reputation, but the Finalist Weekend showed me just how wonderful the people within the program are, and wonderful they'll be for me. They'll help me, challenge me, and push me to be better. There's no group I'd rather be a part of to take on our generation's challenges.
Click on the class years below to view a complete list of Robertson Alumni graduates from each class.