Twenty-one years after the first Scholars class entered the Program, our alumni community now includes over 550 Scholars. These individuals are leaders all over the word, living out the values of the Robertson Program as teachers, bankers, doctors, poets, entertainers, lawyers, consultants, scientists, researchers, and entrepreneurs. They remain a vibrant and committed group of individuals who make significant contributions to the communities around them.
What drew you to the Robertson Scholars Leadership Program?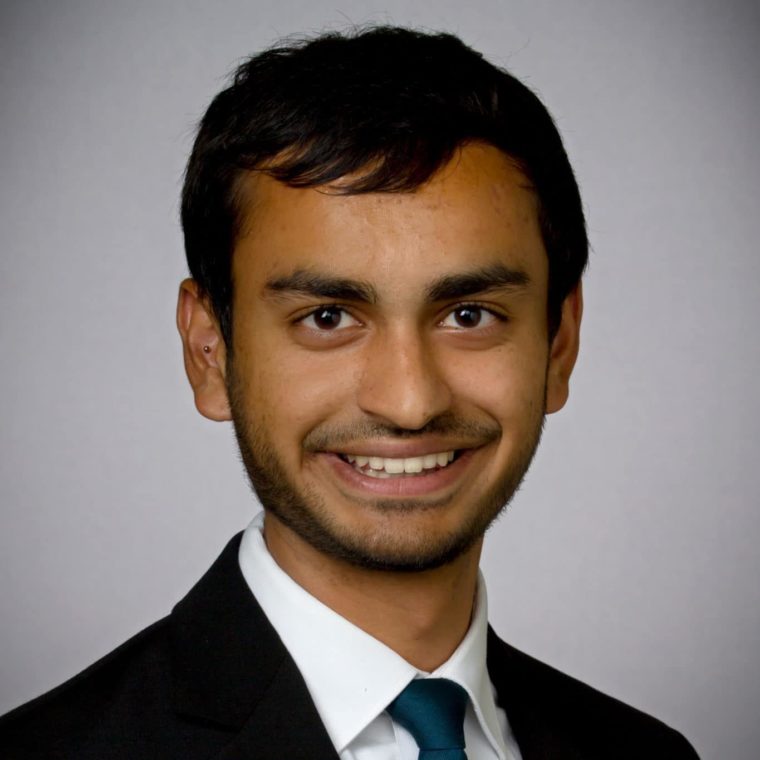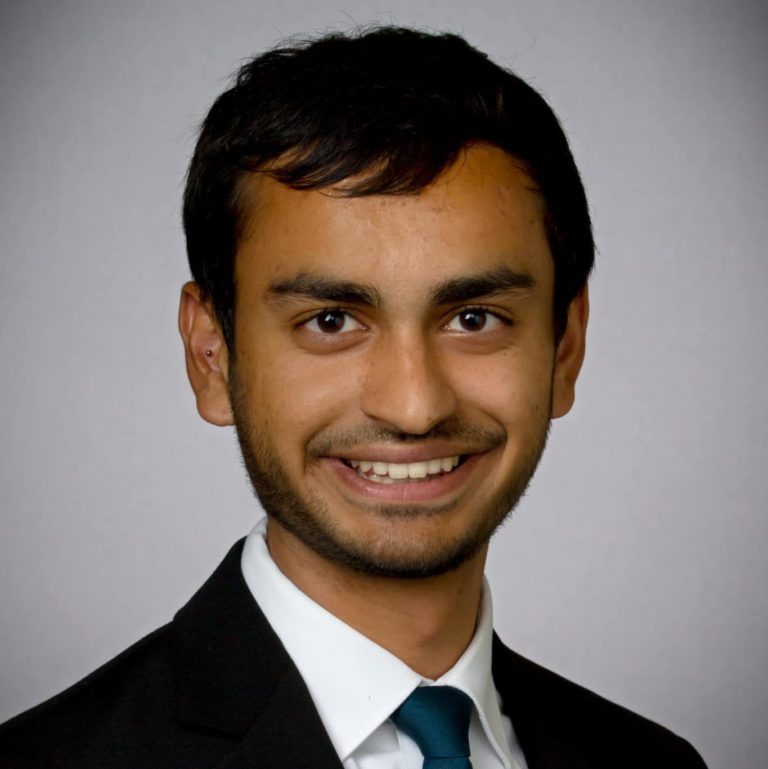 Rahi Patel
Campus: UNC
Hometown: Waxhaw, NC
High School: Marvin Ridge High School
My experiences in high school were all over the place. In school, I loved history and biology (and soon came to appreciate math as well). I explored everything from computer science and biomedical engineering to social entrepreneurship and constitutional law. But the work that I came to love ended up being research for my school's debate team. When I was elected captain of the team, I found that my passions extended to teaching others about the topics that I loved. Researching, arguing, and teaching others about ethics, economics, international relations, and public policy never felt like a chore. This led me to explore economics and political science/public policy as my majors in college.
Outside the classroom I enjoy practicing calligraphy, playing tennis, and exploring photography. I love talking to anyone and everyone about things they like to do, learn about, and hope to achieve.
What drew you to the Robertson Program?  The financial freedom and close-knit community of the Robertson are what drew me to the program. As soon as I started learning about the program from current scholars and staff during Finalist Weekend, I knew that the support offered through the Robertson's programs and community would enable me to achieve more than I could ever have dreamed of in college and beyond.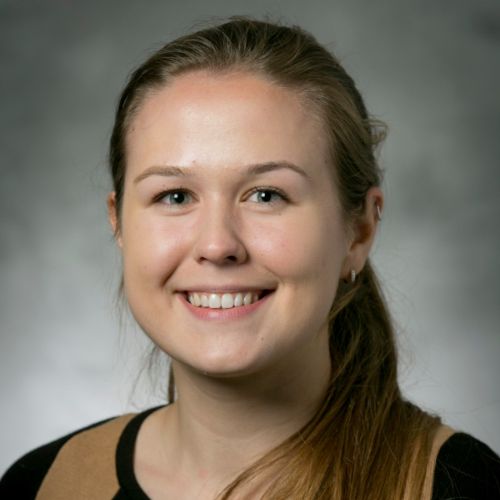 Emily Kian
Campus: UNC
Hometown: Boca Raton, FL
High School: North Broward Preparatory School
As a native Floridian, I've spent my life surrounded by the sea. I became conscious of conservation ideals at a very young age, and my commitment to them has only flourished as I have grown older. During high school, I explored marine conservation and environmentalism in a number of ways. I began interning for a research ecologist in tenth grade, and under her guidance conducted my own research on the body condition of green turtles living in the Everglades and the effect of Fibropapillomatosis on body condition index values. I volunteered for several years at Gumbo Limbo Nature Center, where I learned more about marine conservation while also educating visitors about my research and local marine organisms. As co-president of our school's Ecology Club, I helped implement our members' passion for conservation by planning beach clean ups, invasive species clearings, and other fun events. I also gained invaluable research experience by spending two summers in the British Virgin Islands tagging sea turtles, collecting data, and earning six SCUBA certifications. Preserving the long term viability of the environment is extremely important to me because it is where I feel most at home and also where I hope to find my future career in marine sciences and public policy.
As for my land-based interests, I was an active member of my school's fine arts community. Some of my favorite memories were made in the band room and on the theater stage. I also enjoyed writing for and co-editing our school's online publication, Brainwash. Community involvement is another enduring passion. As vice-president and then president of our Key Club, I created Costume Connection to collect Halloween costumes for children who couldn't afford them. At UNC and beyond, I hope to fight social and economic injustice, especially on behalf of migrants, refugees, and other minority groups. I plan to be a force for change through volunteering, activism, and non-profit work. As a second generation American of multiple ethnicities, I am extremely interested in learning about different backgrounds and helping those who face hardships and discrimination simply because of their differences in culture and heritage.
At UNC, I look forward to getting involved with the Campus Y, the Daily Tar Heel, the Carolina Outdoor Education Center, and the many other opportunities I know I will discover!
What drew you to the Robertson Program? When I first learned about the Robertson Program, I instantly fell in love. It was one-of-a-kind, unlike any other scholarship or leadership program I had ever heard of. The program's emphasis on leadership and helping to better our community was immediately evident. The three AMAZING summer experiences, which encourage us to broaden our horizons, explore our passions, and make lasting impacts in our community, are the perfect combination of service, discovery, and career preparation. Above all, after spending Finalist Weekend with other Robertson finalists, current scholars, alumni, and staff members, I knew this was EXACTLY the community in which I wanted to spend the next four years. The Robertson community is filled with kind, loving people who all share the common ideal of changing our community for the better. The people are really what I love most about this program.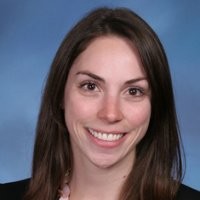 Melissa Anderson Goldberg
What Does the Robertson Scholars Leadership Program mean to you?
The Robertson Program took me down a journey of gathering more experiences in 4 years than I could have ever imagined. I co-led a team researching poverty in India, I taught science in New Orleans, I studied product design in Sweden, I took courses in economics, creative writing and jazz at UNC. Steve Jobs says that leadership and creativity are about connecting the dots: the more dots you have, the easier it is to connect them and that you can only connect the dots looking backwards, never forwards. The Robertson Program propelled me towards four years of garnering dots all over the globe. Many connections have already been made and I know that many more are yet to come.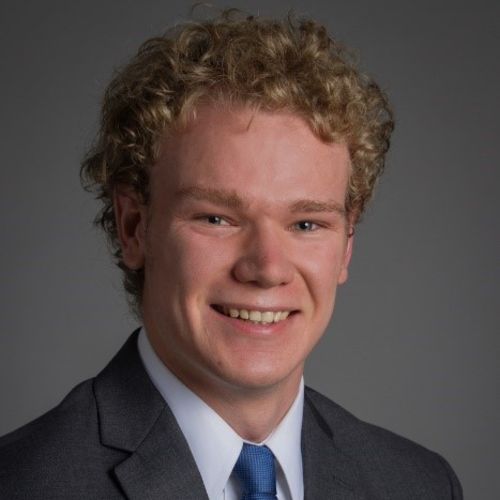 Stephen Buys
Campus: UNC
Hometown: Asheville, NC
High School: Asheville High School
In elementary school, I struggled to read even the simplest words. That, coupled with my mild stutter and major shyness, made it difficult for me to to enjoy anything that required reading, writing, or speaking. Eleven years and many incredible teachers later, I'm double-majoring in public policy and journalism, with a hopeful minor in creative writing. Today, if I had to put a face on the person I wanted to be, I'd say Sam Seaborn, the speechwriter on The West Wing.
And while I've grown to love writing, it's the public school teachers who got me there, the public libraries that have kept me going, and the parents whose salaries came from public taxes that I'm most thankful for. At UNC, I've tried to pay a small part of that investment back with Student Government and the Community Empowerment Fund, a nonprofit dedicated to helping people make lasting transitions out of poverty.
Outside of those interests and extracurriculars, I enjoy soccer and basketball, try to go hiking when I'm home in Asheville, and am currently struggling to learn the banjo.
What drew you to the Robertson Program?
As a scholar who applied while already a UNC first-year student, my introduction to the program started with a friend knocking on my door at 2 a.m. the night before winter break and asking me if I'd heard about this weird scholarship that let freshmen apply. Although I hadn't heard of it before then, my googling turned up things like the Exploration Summer and the semester on Duke's campus, and I saw that the Robertson Program presented an opportunity to go far outside the traditional college experience.
Beyond the Robertson programming, however, I believe that the community here is invaluable. I'm not the first to say that, and I certainly won't be the last, but it's impossible not to remark on how being among such a talented, driven, passionate group of people can improve and expand your horizons, even considering what such excellent universities already offer.
Click on the class years below to view a complete list of Robertson Alumni graduates from each class.