Twenty-one years after the first Scholars class entered the Program, our alumni community now includes over 550 Scholars. These individuals are leaders all over the word, living out the values of the Robertson Program as teachers, bankers, doctors, poets, entertainers, lawyers, consultants, scientists, researchers, and entrepreneurs. They remain a vibrant and committed group of individuals who make significant contributions to the communities around them.
What drew you to the Robertson Scholars Leadership Program?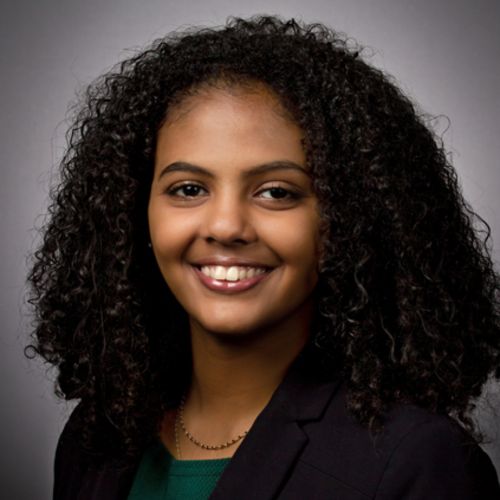 Rahel Petros
Campus: Duke
Hometown: Laurel, MD
High School: Atholton High School
What drew you to the Robertson Program?
I fell in love with Duke after my first campus visit, so I quickly got to researching different ways my four years could be funded, as my family would struggle to afford sending me here otherwise. The scholarship money alone, however, was not what drew me. Understanding the breadth and depth of opportunities offered by the Robertson Scholars program and their commitment to personal development drew me. As someone who is overwhelmed with interests in a variety of fields and disciplines, the Robertson Program was the perfect path for me to explore my passions freely while having plenty of resources to do so. Additionally, the brilliant Scholars I met and conversed with allowed me to authentically visualize what I could accomplish if I joined this program, and I knew my potential would be limitless if I became a Robertson Scholar.
How has your experience with the Robertson shaped your goals and career path?
At first, I wasn't completely sure how I would fit into the Robertson community and how it could help me with my goals because my experiences had me imagining leadership and service in a way that seemed very different from my peers. While I learned this was not entirely true after meeting more Robertsons, the conversations I had with scholars with different interests were helpful in cementing my commitment to uplifting marginalized voices and building community wherever I went. I always felt compelled to justify my passions because I felt I was in the minority, which allowed for a better self-awareness and confidence in my path.
What has been your favorite Robertson moment so far?
I remember feeling really anxious on our bus ride to the retreat — it was my first day on my "college" journey, since I had arrived to Durham the night before. I didn't really know much of the Robbie '23 group, and I had JUST gotten added to the group chat after everyone had been chatting all summer. But on the last night on our NOLS bonding retreat, we all went to the Nantahala River before bed and talked with each other bonfire-style. That was a really culminating experience after four days of being together and getting to know each other for better and for worse. I had really meaningful conversations with people and felt like I fit in to the group much more after that.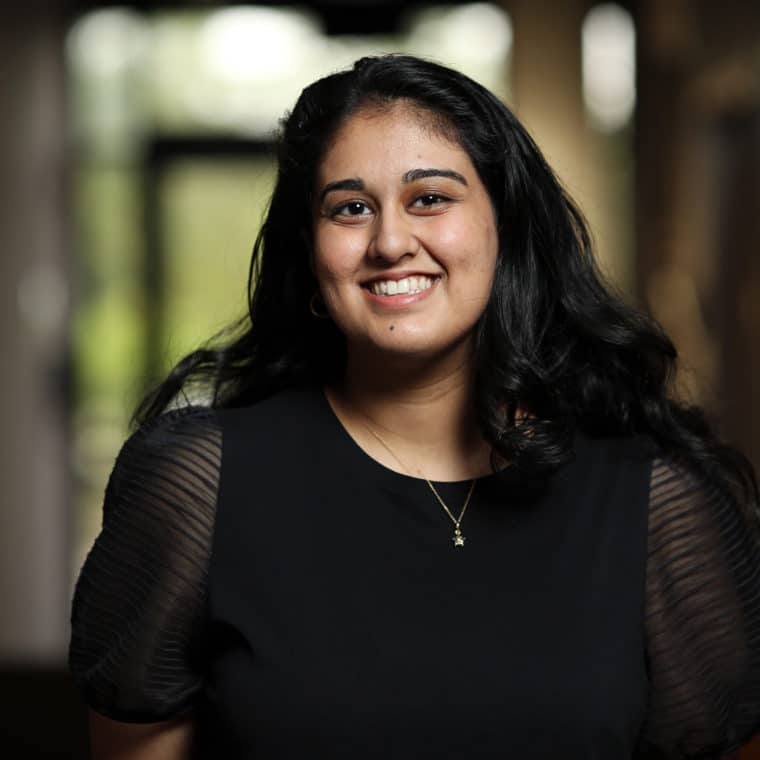 Naira Ikram
Campus: Duke
Hometown: Austin, TX
High School: Westlake High School
I hold the (unofficial) world record for the number of scarves owned—287. As a Muslim-American female, I'm associated with hijab. I apply hijab's definition of modesty to an American context. How I wear my scarves—wrapped around my neck—integrates my Islamic faith with my American upbringing. My high school experience has been a scarf, uniting contrasts. One unification is between my left and right hemispheres—between science and the humanities, rationality and creativity.
When I was six, my mom was diagnosed with lupus, a chronic, autoimmune disease. Since then, I've constantly inquired about the disease. My simple questions have transformed into complex ones that are the foundation of my research on the role of B cells in lupus autoimmunity. I hope to help cure lupus in the future, possibly even during college.
However, understanding lupus through a scientific lens is different from understanding the isolation of people with lupus. Volunteering for the Lupus Foundation of America has been therapeutic, as I promise to provide victims of lupus with the support my mom lacked. As a rheumatologist, I will not only be at the forefront of lupus research; more importantly, I will be a friend to my patients and foster long-term, meaningful relationships.
I hope to introduce a humanistic approach to medicine in which patients aren't treated as statistics but as unique stories with backgrounds and potential that need to be voiced. Creative writing achieves an understanding of a diverse spectrum of people, and it has instilled perceptiveness and empathy in me. Ultimately, the thought of being involved in every step of the healing process, from researching and developing a drug or treatment to one day delivering it to my patients, is indescribably inspiring.
Besides the interplay between science and the humanities, my passions exhibit a paradox between science and religion. My identity as a Muslim-American female is as important as my aspirations in medicine. I've devoted myself to creating Hejab and promoting a global culture of open-mindedness. I've reaped the gift of dual citizenship to two fascinating worlds, and I hope to convey that to the emerging generation of Muslim girls. Between Duke and UNC, there are so many initiatives aimed at promoting diversity and cultural appreciation.
I hope to break several stereotypes, and serve as an example that academic writers can write creatively and that scientists can have faith. I'm excited to see how my goals and passions evolve throughout college and the Robertson Scholars Leadership Program!
What drew you to the Robertson Program?
I love helping people rediscover their self-worth. The Robertson Scholars Leadership program jumpstarts this mission because of the unconditional funding, backing of so many genuine people, spirit of collaboration between Duke and UNC, and encouraging community.
The common thread strung among the scholars is the emphasis on championing empathy. Each summer strives to uplift the marginalized—women, minorities, the homeless, refugees, the underserved. We each are dedicated to a certain population, and we collectively promote inclusivity and understanding. College typically does not facilitate leadership, yet this program is dedicated to it. I gained the impression that being a Robertson scholar revolves around a unique form of leadership, in which leadership means being the best, most genuine version of yourself.
With the backing of this program, I don't have to convince people that I'm genuinely passionate about causes and ideas. Unlike high school, being part of this program implies that you are deeply invested, avoiding the first step of persuasion. The financial backing is additionally valuable, and I have so many dreams that can finally come to fruition thanks to this truly incredible program.
While students have the opportunity to engage with nearby schools, this program presents the best of Duke and UNC in an approachable way. Each school has its own set of strengths that I can access. For instance, there's a particular human rights professor I'd love to work with at UNC while Duke offers a special global health program. At UNC, the Thurston Arthritis Center is a pioneer in lupus research, and I hope to build upon their research and study genes involved in menopause to demystify the role of female hormones in lupus. At the same time, Duke's Lupus Clinic leads lupus treatment and innovates patient-doctor communication networks and new procedures that regularly appear in leading scientific journals and even mainstream news. The Robertson Scholars Leadership program facilitates everything I ever wanted to accomplish.
It's an understatement to say that the people of this program are simply amazing. From the warm staff to the passionate alumni to the welcoming scholars, everyone uplifts each other. I will always remember when I lost my earring in the bathroom of the Carolina Inn all the finalists in addition to Alaina helped me search for it. They all were sincerely invested in helping me, someone they barely even know. Even though I didn't find the earring, I emerged from Finalist weekend with friends that I will always stay in touch with. Finalist weekend was the best three days of my life, and I can't imagine how rewarding the next four years will be!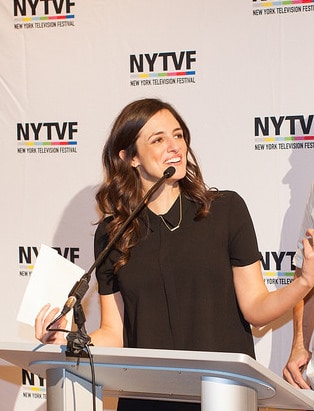 Madeline Walter
Graduation Year: 2007
Campus: Duke
What Does the Robertson Scholars Leadership Program mean to you?
Being a Robertson means that no matter what you pursue, you are actively thinking about how you can use your skills, ideas, and passions to make the biggest possible contribution to your community. It means not just striving for success, but striving to contribute.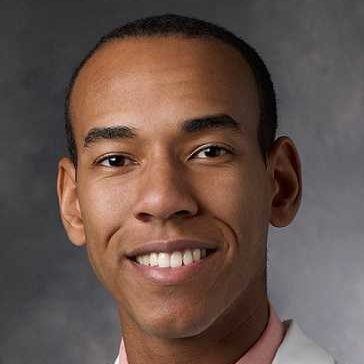 Harrison Hines
Graduation Year: 2010
Campus: Duke
What Does the Robertson Scholars Leadership Program mean to you?
The Robertson has given me a confidence in myself and ability to pursue my passions I could not have imagined. That confidence comes primarily from recognizing the work of the incredible people who have invested in me throughout my life and understanding the many opportunities I have had. The Robertson instilled in me a humble gratitude for these blessings, the value of which I may never fully recognize.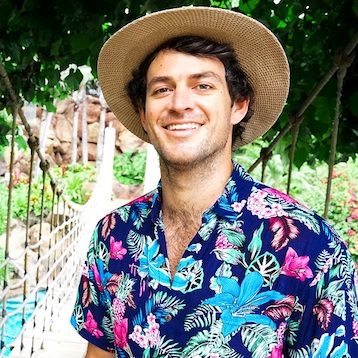 Kenny Haisfield
What Does the Robertson Scholars Leadership Program mean to you?
It means I'm supposed to act on my passions and rise to the challenge of doing good / impacting the lives of others along the way. Being a Robertson has trained me to make "doing good" a natural part of my life, not something that seems like a task or obligation.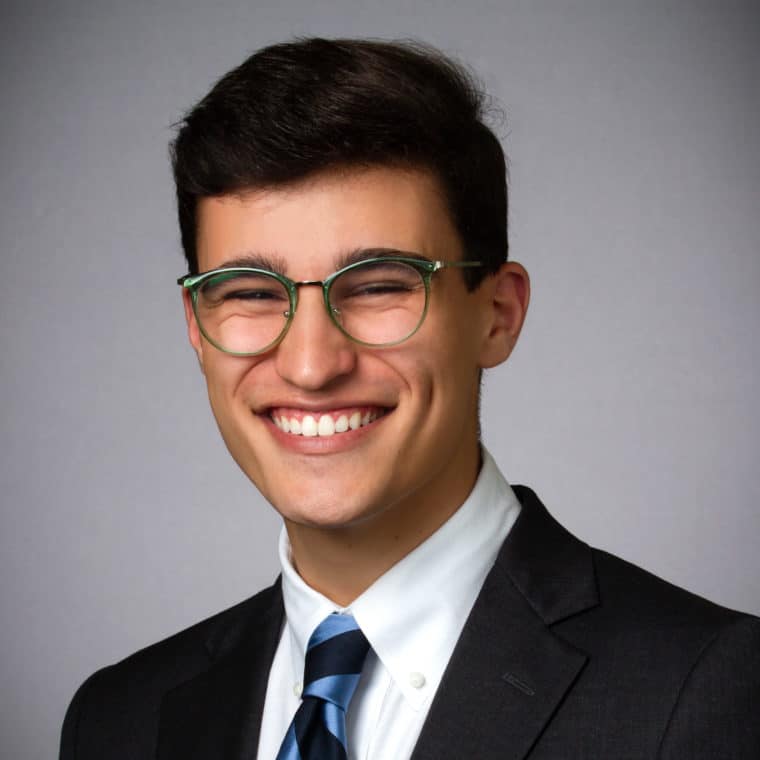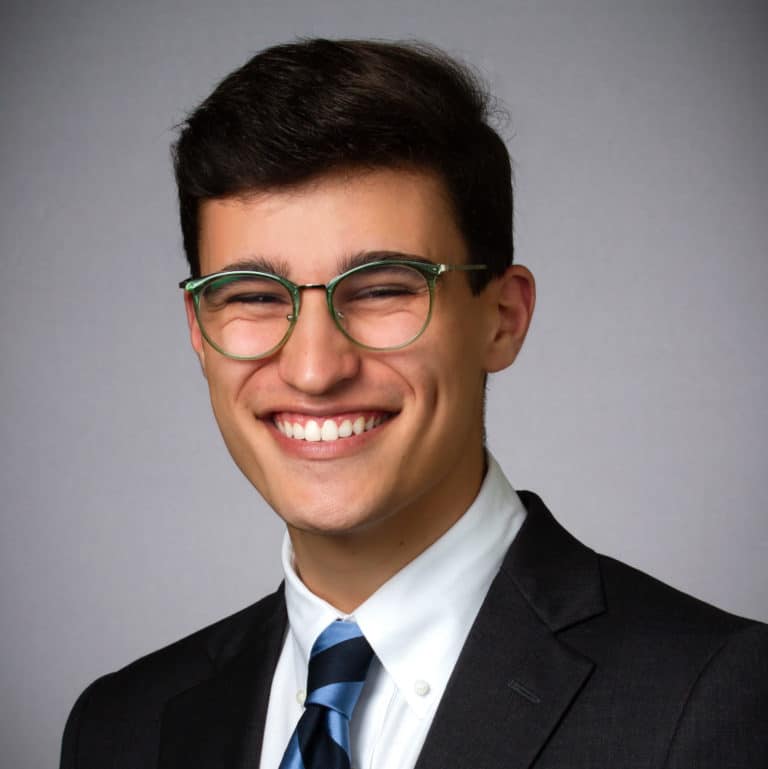 Bennett David
Campus: Duke
Hometown: Asheville, NC
High School: Christ School
I've spent my high school years problem-solving in a wide variety of ways, including leading four large-scale conservation initiatives, founding and leading an after-school robotics education and homework tutoring program for local elementary and middle school students, and restructuring my robotics team into a supportive and student-led learning environment. Robotics put me in touch with my love for mechanical design, my teachers put me in touch with my appreciation for math and physics, and my parents and mentors put me in touch with the culture of service and selflessness that I hope to bring to everything I do. With engineering as my platform, I plan to find global solutions to our world's most pressing issues. Duke and UNC's diverse range of courses will give me both the hard science knowledge and global, big-picture awareness I need.
Outside of my attraction to service, STEM, and robotics, I have a long list of interests and hobbies. I love to read. I'm fascinated by films, from the writing to the set creation to the cinematography. I love poetry and mechanical design—I see both as creative outlets. My time in Scouting gave me a great appreciation of the outdoors; backpacking and biking are some of my favorite things to do. I'm also a vinyl record and board game enthusiast.
What drew you to the Robertson Program? 
I've spent much of my life determined to work as an individual, but as I've matured, I've come to understand the magic of collaboration. My path in life will be dramatically affected by who is around me, and I can't wait to be surrounded by the people in the Robertson Program. The Program initially interested me though its collection of top-notch opportunities and amazing reputation, but the Finalist Weekend showed me just how wonderful the people within the program are, and wonderful they'll be for me. They'll help me, challenge me, and push me to be better. There's no group I'd rather be a part of to take on our generation's challenges.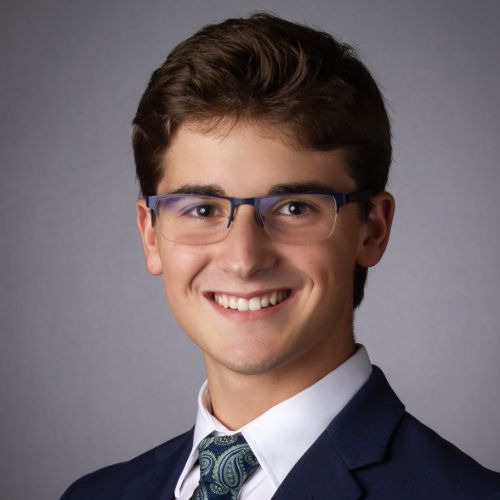 Brady Hanshaw
Campus: UNC
Hometown: Charleston, WV
High School: Sissonville High School
"Wild and Wonderful" West Virginia is a beautiful state that is filled with breath-taking mountains and compassionate people. Growing up in such a region has greatly shaped my future ambitions and interests. Specifically, the state has exposed me to medical inequities present in rural regions of the United States and the importance of government and community-driven public health initiatives aimed to combat such issues. Once I began to further understand such disparities, my passion to aid the medically underserved grew. This passion to help led me to volunteer at a local free clinic, at three different hospitals in the region, and with the American Red Cross. However, I also wanted to learn how such problems could be alleviated, so I secured an internship at the WV Department of Health and Human Resources. Through these activities and other positions, I was able to help the underserved through volunteerism, experience the formation of state health policy, and establish a path for my future.
In my undergraduate career, I plan to major in Public Health and/or Biology within the premedical track. Furthermore, later on, I hope to obtain my MD/MPH, so I can practice as a physician that influences health policy. It is my dream to serve patients as a clinician while influencing the healthcare structure within West Virginia and the nation. For now, with my time at UNC and Duke, I hope to continue to expand my perspective and to learn more about our nation and world, so, one day, I can work to change it for the better through philanthropic leadership.
What drew you to the Robertson Program? 
I was intrigued by the Robertson Program because the mission of the program aligned with my own aspirations. For example, the Robertson Program aims to "invest in young leaders who strive to make transformational contributions to society." Personally, I view the next four years as an opportunity to grow my ability to influence change. This world faces numerous obstacles, and we must solve them through acquiring both knowledge and experience. The Robertson Program allows you to study at two of the best universities in the nation while providing you with the opportunity to travel the world. I felt that the Robertson offered the preparation I needed to, one day, battle medical inequities and cause real change in the healthcare system. The program will provide me with the necessary education, worldly experience, and leadership development to truly transform society.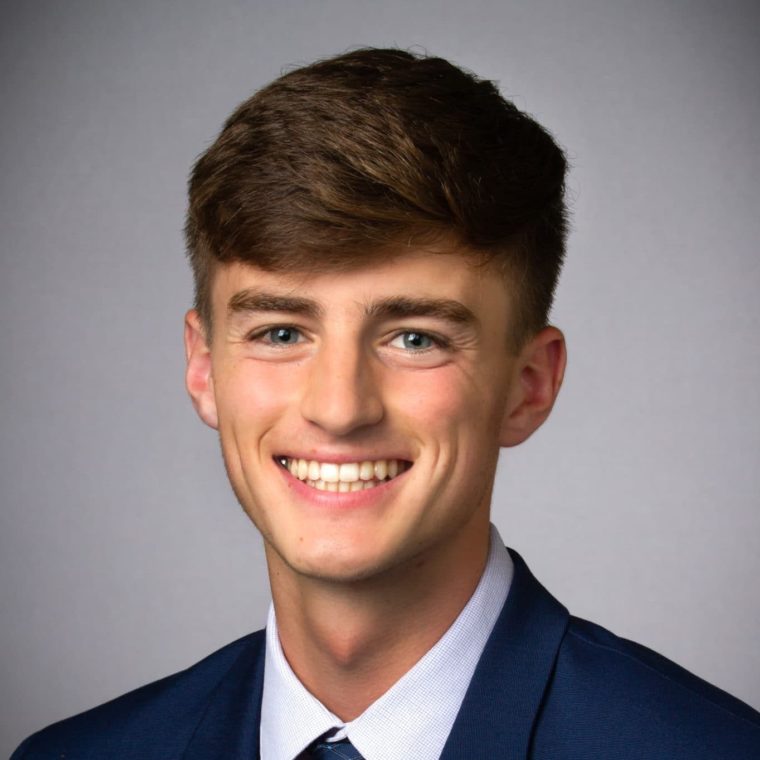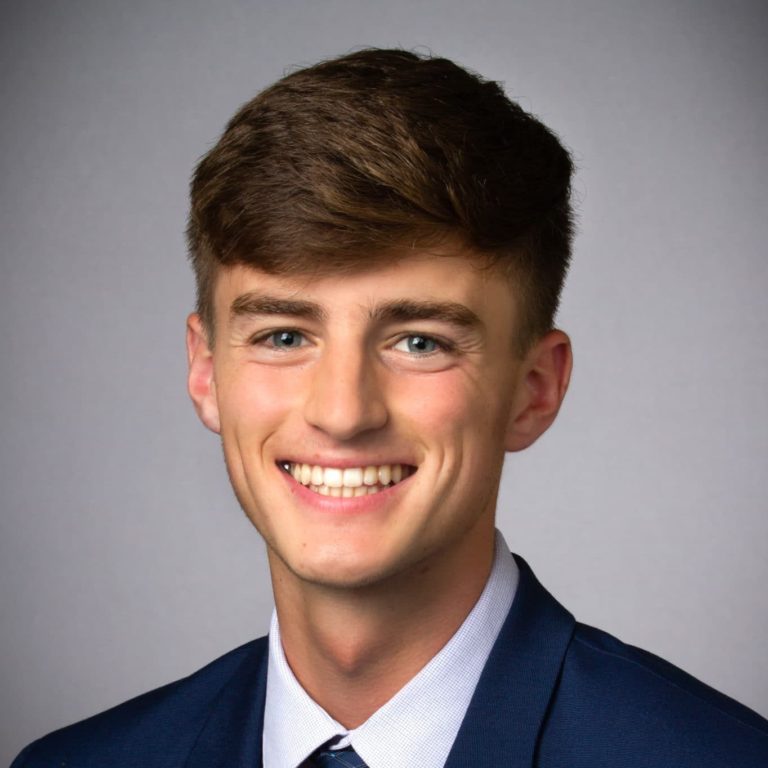 Ben Rees
Campus: UNC
Hometown: Los Alamos, NM
High School: Los Alamos High School
What drew you to the Robertson Program?
Having the opportunity to explore my interests and gain unique experiences was one of the most important factors in deciding where I went to college. Not having to worry about the financial aspect of attending college and having funding to explore my interests over the summer without constraining myself to paid internships was one of the biggest draws of the Robertson Program. Beyond just the financial aspects, I was attracted to being able to attend both UNC and Duke and take advantage of the different academic resources that came with the two schools.
What has been your favorite Robertson moment so far?
My spring breaks have been my favorite Robertson moments. My freshman year, I went on the NOLS spring break trip to Utah, and my sophomore year spring break, I received a LEAD Grant to attend a conference in Havana, Cuba with two other scholars. Having the opportunity to spend a fully funded week backpacking in one of the most beautiful parts of the US and traveling around Western Cuba have been one of the best experiences I've had in college.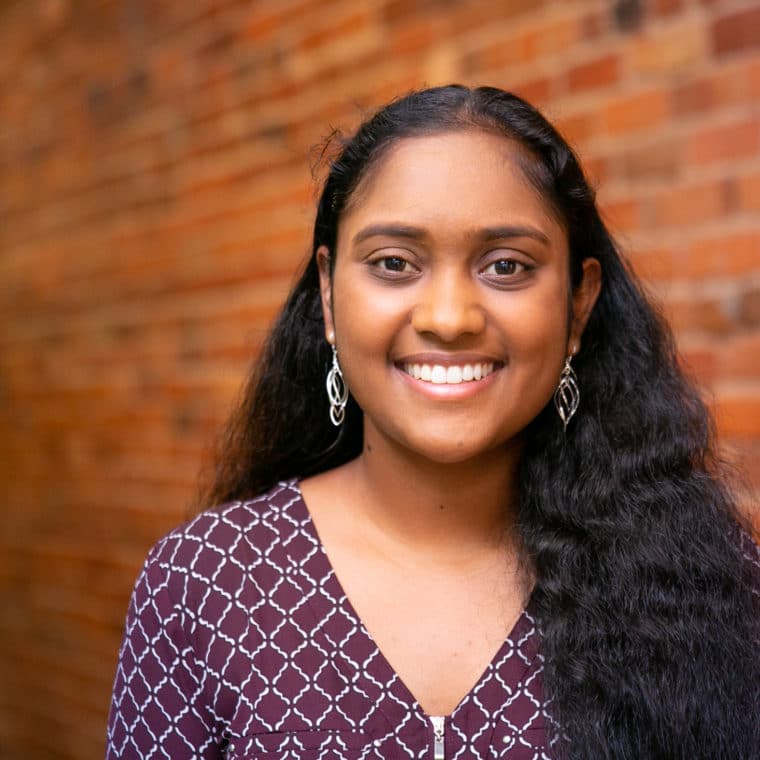 Anjali Gupta
Campus: Duke
Hometown: Edison, NJ
High School: Middlesex County Academy for Science, Mathematics and Engineering Technologies
What drew you to the Robertson Program? 
Everything! Through a wide range of both domestic and international experiences, mentorship, and access to two campuses, the Robertson provides unparalleled opportunities for personal growth and exploration. It encourages students to be curious, engage thoughtfully, and dream bigger – all in the company of a diverse community of scholars.
How has your experience with the Robertson shaped your goals and career path?
The Robertson Program has enabled me to embrace my college experience to the fullest. It has challenged me to think globally and creatively about my interests in health and education – and led to projects and organizations that have been personally and professionally defining for me. My experiences within this program have also taught me to embrace the unexpected and choose adventure.
Favorite Robertson moment?
Community Summer in Tarboro was full of special moments! Picking okra at sunrise. Petting baby kangaroos. Dancing with my students at Freedom School. And countless meaningful conversations with my housemates and members of the community.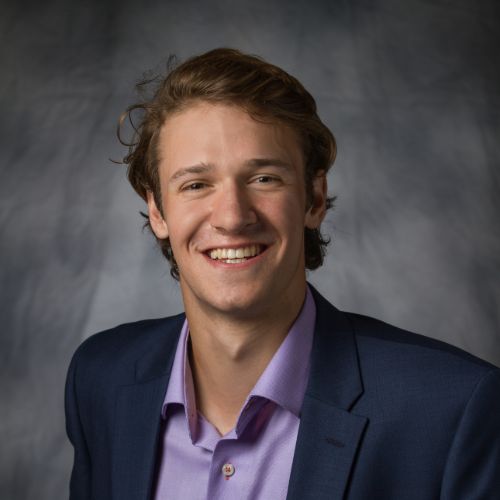 Trenton Bricken
Campus: Duke
Hometown: London, England
High School: Eton College
With a Program II major in "Biological and Artificial Intelligence" I am fascinated by intelligence in all its permutations. This interest began with education reform, transitioned into human cognitive enhancement (such as nutritional interventions), and now sits at the exciting intersection of artificial intelligence and biology research.
While AI continues to rapidly outpace our expectations with new breakthroughs almost every week (do a Google search for OpenAI's GPT-2!), the cost of genome sequencing has fallen a million-fold and mountains of data with life-saving discoveries inside are piling up. I plan to continue developing expertise in artificial intelligence while applying what I have learnt to research in biology. I am particularly motivated to work on problems that contribute to biosecurity: trying to predict, diagnose, and rapidly respond to future pandemics.
Between my love of science fiction books and playing Dungeon and Dragons, I am a the perfect epitome of a 'frat boy'. Some of my favourite books are The Mote in God's Eye, The Three Body Problem, Command and Control, Gödel Escher Bach, and Superintelligence. If I wasn't a utilitarian bought into the Effective Altruism movement, then you'd find me backpacking around the world with my Grandfather's vintage Leica M3 film camera taking mediocre photos.
Click on the class years below to view a complete list of Robertson Alumni graduates from each class.