Twenty-one years after the first Scholars class entered the Program, our alumni community now includes over 550 Scholars. These individuals are leaders all over the word, living out the values of the Robertson Program as teachers, bankers, doctors, poets, entertainers, lawyers, consultants, scientists, researchers, and entrepreneurs. They remain a vibrant and committed group of individuals who make significant contributions to the communities around them.
What drew you to the Robertson Scholars Leadership Program?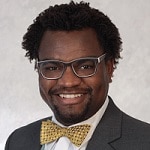 Anthony Sawyer
Graduation Year: 2010
Campus: UNC
What Does the Robertson Scholars Leadership Program mean to you?
The Robertson program comprises an amazing network of phenomenal people who want to change the world and will stop at nothing less; I feel blessed to be associated with such a group of people, and I am inspired every day to bring it because of people like this.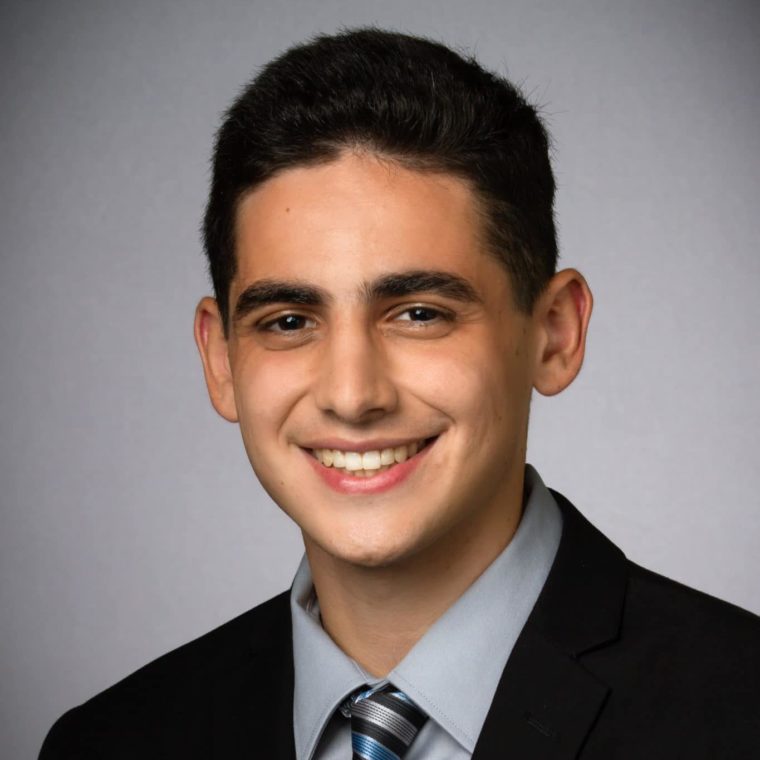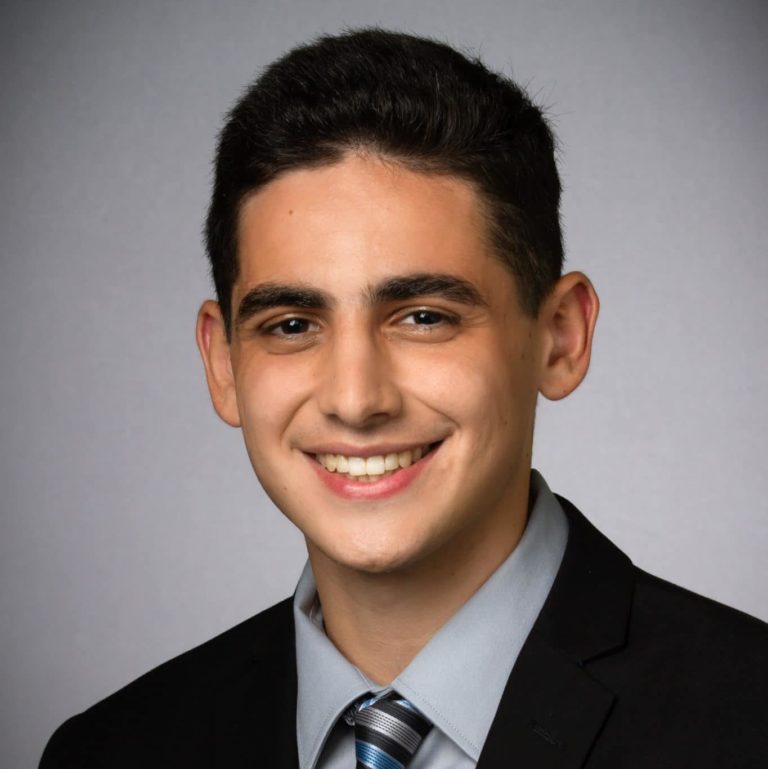 Sam Zahn
Campus: UNC
Hometown: Allentown, PA
High School: Parkland High School
From a young age, I remember learning anything about everything just so I could keep up with family conversations at the dinner table. Being uneducated on an issue meant being quickly dismissed by my older siblings. I had to offer new insights to be included as an intellectual equal. As I grew up, I played devil's advocate to extend conversations and learned that taking on different viewpoints helped me to understand topics on an abstract level.
Moving into high school, this desire for a constantly shifting, evolving perspective remained. I've been fortunate to be the beneficiary of great advice. My teachers, friends, and brothers have pushed me in ways I once thought unimaginable. This has sparked an interest in a variety of fields, many of them intertwined and some seemingly isolated: philosophy, literature, public policy, political science, German, psychology, statistics.
The extracurriculars at my large public high school in Allentown, Pennsylvania really are second to none. They have allowed me to explore the aforementioned fields and more importantly, make great friends. I dedicated a lot of my high school days to Tennis, BBYO, Jewish Culture Club, Debate Team, German Club, Student Council, and Mock Trial. The activities themselves were always challenging and fun but it truly is the people I met through these experiences that made them what they were: genuinely transformative.
In my freetime, you can find me playing on the Rec League Basketball Champions JCC team, serving as commissioner of a highly competitive, no-money fantasy football league, or reading.
What drew you to the Robertson Program?
I subscribe to the notion that in order to better yourself, you need to examine who you are surrounding yourself with. I want to surround myself with the best possible people and I see that in the Robertson scholars. Moreover, the Robertson presents an incredible opportunity to be financially independent right out of college. When deciding between universities, I found myself trying to decide in which university to invest. The Robertson, rather, represents an investment in my future. I found this really remarkable that someone would actively invest in my future and give me the resources and support to ensure that my future is not only successful but also defined by a commitment to community.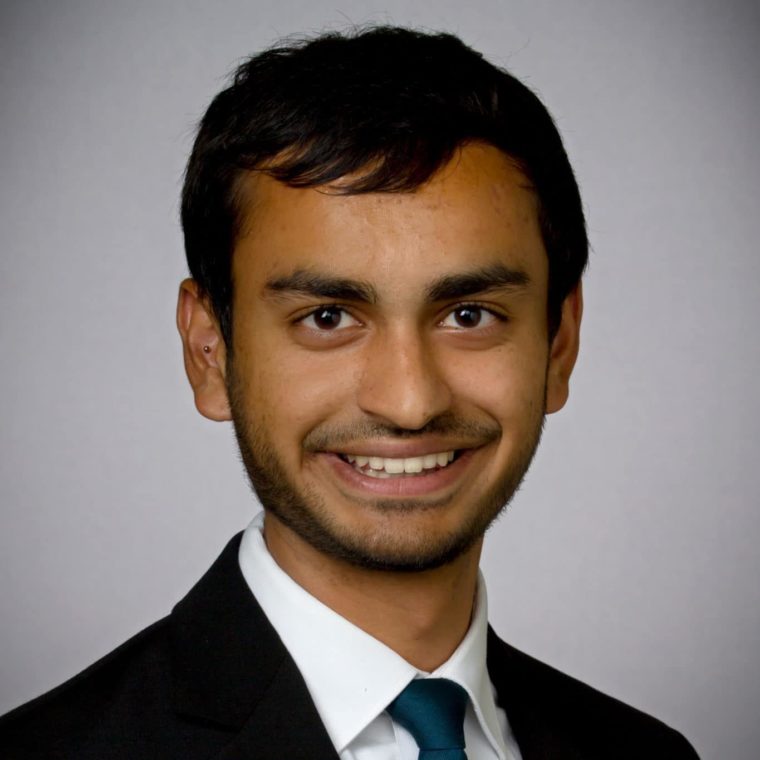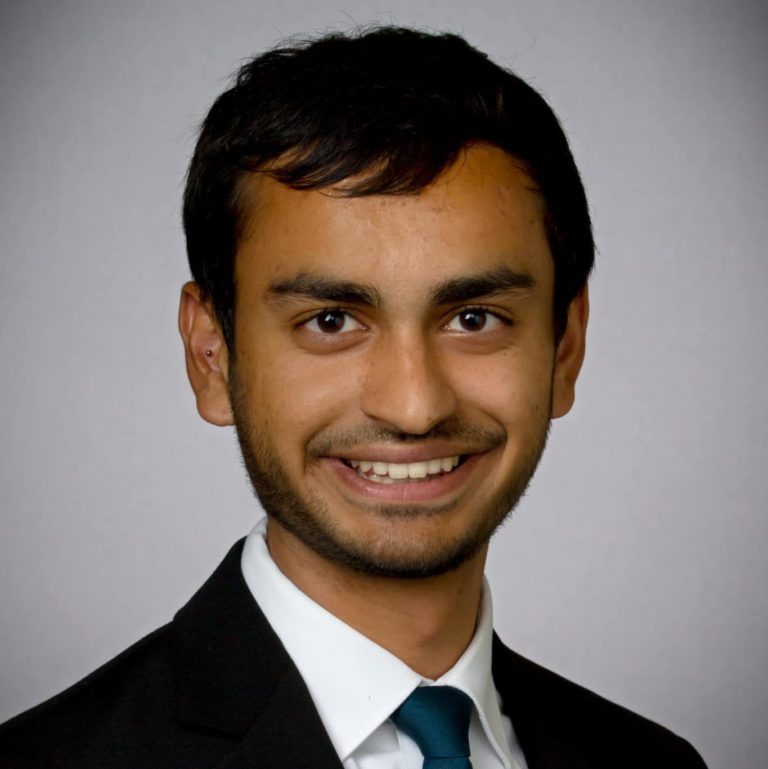 Rahi Patel
Campus: UNC
Hometown: Waxhaw, NC
High School: Marvin Ridge High School
My experiences in high school were all over the place. In school, I loved history and biology (and soon came to appreciate math as well). I explored everything from computer science and biomedical engineering to social entrepreneurship and constitutional law. But the work that I came to love ended up being research for my school's debate team. When I was elected captain of the team, I found that my passions extended to teaching others about the topics that I loved. Researching, arguing, and teaching others about ethics, economics, international relations, and public policy never felt like a chore. This led me to explore economics and political science/public policy as my majors in college.
Outside the classroom I enjoy practicing calligraphy, playing tennis, and exploring photography. I love talking to anyone and everyone about things they like to do, learn about, and hope to achieve.
What drew you to the Robertson Program?  The financial freedom and close-knit community of the Robertson are what drew me to the program. As soon as I started learning about the program from current scholars and staff during Finalist Weekend, I knew that the support offered through the Robertson's programs and community would enable me to achieve more than I could ever have dreamed of in college and beyond.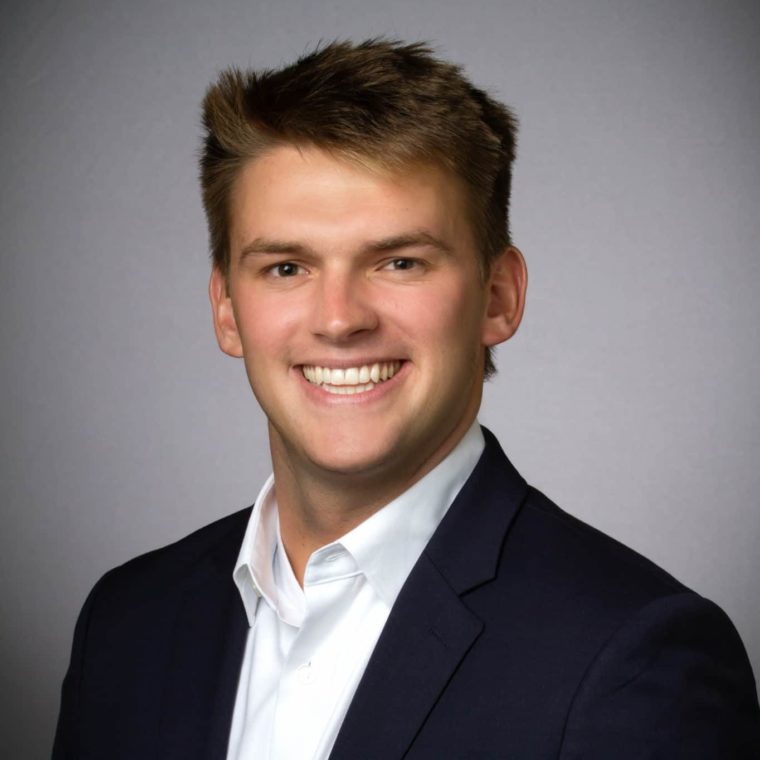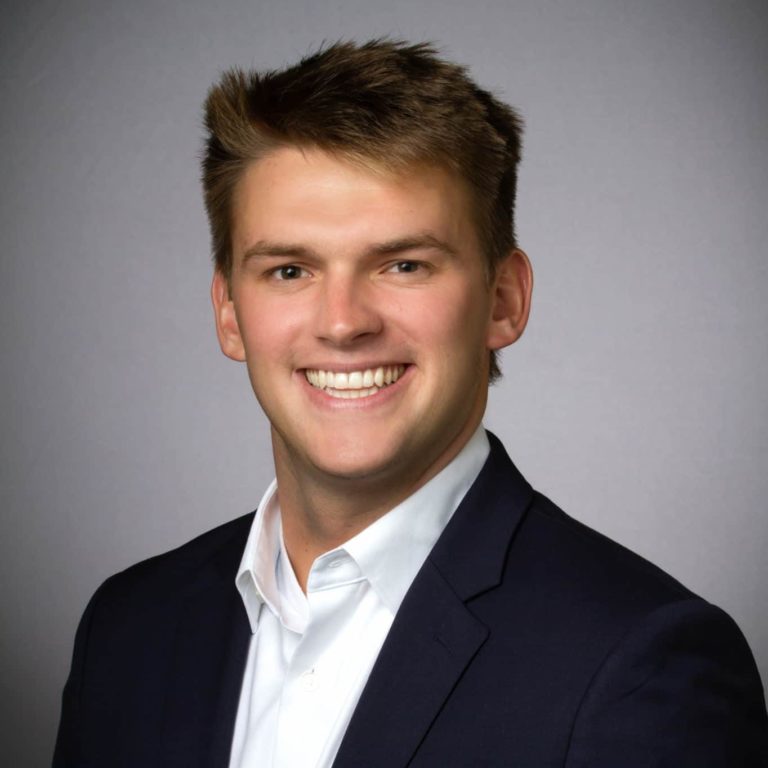 Nate Miller
Campus: UNC
Hometown: Centennial, CO
High School: Cherry Creek High School
While most fourth graders spend their allowance on baseball cards and video games, I bought shares of Jamba Juice and Dick's Sporting Goods stock. Years later, I remain fascinated by the stock market and economy. After taking marketing, macroeconomics, and microeconomics in high school, I decided to study business in college. During my junior year, I joined DECA, a business club, and participated in regional and state role play competitions. Through these competitions, I realized that I am motivated by problem solving in business scenarios. Another high school class that shaped my college focus was Environmental Science. I am most interested in energy, specifically sustainable energy. I hope to combine my problem-solving skills with finance, business, economics, and environmental science courses to work on sustainable energy solutions. I am confident with the resources offered at both UNC and Duke, I will develop an education path and career that I am passionate about.
Two things that have always been important to me are sports and helping other people. I've played many different sports throughout my life, but the one that stuck with me has been lacrosse. I was a two-year captain of my high school lacrosse team and we won the state championship twice. As captain, I learned many valuable lessons about leadership, cooperation, and creating cohesiveness and the results that follow. The sport of lacrosse also led me to co-found a non-profit group with a few of my high school teammates called Unified Lacrosse Colorado. Unified Lacrosse provides skills camps, scrimmages, and lacrosse events to special needs athletes in my community. With the help of many high school volunteers, we grew the Unified Lacrosse team to over 40 athletes and 40 partner athletes and our group played at half-time events at professional and college lacrosse games in Colorado. I plan to continue working with special needs athletes at UNC and take an active role with Special Olympics in North Carolina.
What drew you to the Robertson Program?
I initially applied to the Robertson Scholars Leadership Program because of the impressive reputation, campus switch, and scholarship. When I stepped into Graham Memorial at UNC for finalist weekend, I was immediately drawn to the community. The Robertson Scholars Leadership Program is full of students and faculty who are incredibly driven, compassionate, and aware of the world around them, and this includes alumni as well. As a competitive individual, I am attracted to groups that will push me to become the best I can be. I have no doubt that this community of scholars and program will allow me to grow into a better student, leader, and member of society.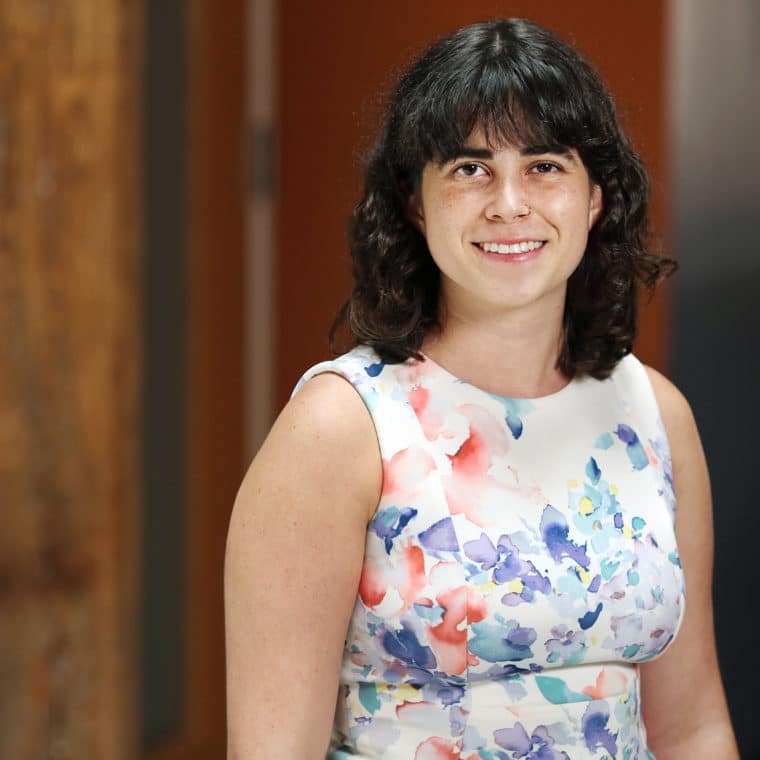 Sophia Ramirez
Campus: UNC
Hometown: Newport News, VA
High School: Menchville High School
I've wanted to be a doctor since I was 4 years old and doodling tibias on construction paper. Whether this aspiration stems from the idealistic belief that a career dedicated to helping others is guaranteed to be fulfilling or from my dad's brainwashing, it's given me something to strive for and instilled an ambitious edge in my nature at an early age.
As a result, I became involved in extracurriculars early on. I won't bore you with the list, but some personal favorites were Spanish Honor Society, Academic Team, and cross country/track. While each and every one of these activities helped shape my perception of the world and of my peers, it was the political activities that changed my direction. What started as volunteer canvassing led to a campaign job, which in turn led to heavy involvement in the local political arena (particularly the effort to save a park near our school from development) and eventually a position on the school board as the student representative. With this involvement came sudden disillusionment with the political system, and to cope some friends and I founded and I presided over the Political Unity Club at our school, the purpose of which was to allow those with conflicting ideologies to discuss and debate hot button issues in a receptive environment. These experiences, coupled with the frustration over a heartbreaking tie-vote race for the House of Delegates in my district, inspired me to pursue a career in politics.
This in no way inhibited my prior plans; Ralph Northam (a pediatric neurologist) becoming the governor of Virginia convinced me that the two seemingly disparate careers are not mutually exclusive. They overlap not just in regards to healthcare policy, but in the ethical implications of being responsible for the lives of others and in how they must present themselves. I plan to explore these coincidences (among others) academically during my time at UNC, giving me the background I need to pursue both careers.
What drew you to the Robertson Program? 
I was initially drawn to the Robertson Program for all the reasons you see on this website; I saw a great education with the added benefits of a tight-knit community, guaranteed summer experiences, and no student debt. I was already on board, but the thing that made me fall in love with the program was a particular moment on the weekend we interviewed: During a presentation on the program, they told us the focus wouldn't be on what we'd done, but on our potential. We'd start out with a clean slate. It was as refreshing as it was daunting; every college I'd visited had emphasized my past accomplishments, and how hard we'd worked to get there. While this was flattering, I felt like I was walking in defined by what I'd done in high school. The Robertson Program, on the other hand, made me feel like all of that was just the beginning.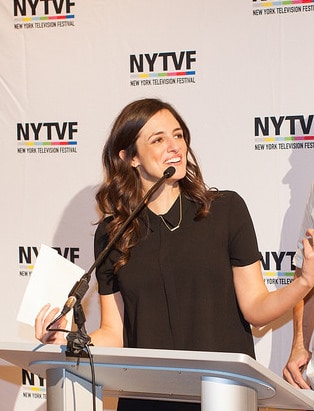 Madeline Walter
Graduation Year: 2007
Campus: Duke
What Does the Robertson Scholars Leadership Program mean to you?
Being a Robertson means that no matter what you pursue, you are actively thinking about how you can use your skills, ideas, and passions to make the biggest possible contribution to your community. It means not just striving for success, but striving to contribute.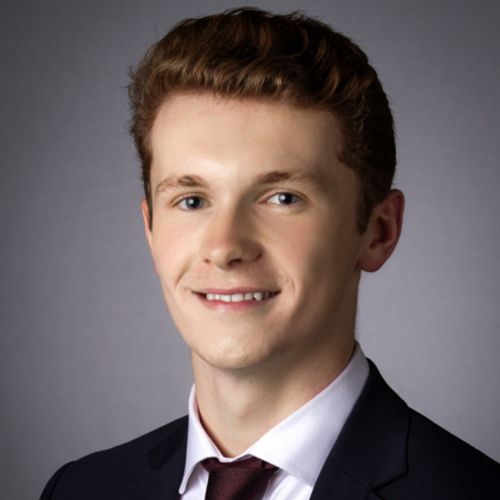 Ben Keegan
Campus: Duke
Hometown: Liverpool, England
High School: The Blue Coat School
What drew you to the Robertson Program?
I was drawn to the program because it is such a unique opportunity to have access to the vast array of resources of two incredible universities in Duke and UNC. The summer programs were also a big factor for me - having such a strong support network from the program in both the planning and realization of incredible, life-changing summer experiences is something I will be forever grateful for. Most important, I was drawn to the program because of the Robertson community - the program has such a tight knit community of scholars that have inspired and pushed me to be the best person of myself possible.
What has been your favorite Robertson moment so far?
My favorite moment has to be Community Summer. I'll forever cherish the memories I made with all of the other scholars in New Orleans, and living together over those 8/9 weeks made us all so appreciative of each other and the Robertson community that we are so fortunate to be a part of. It really was a summer that I will never forget.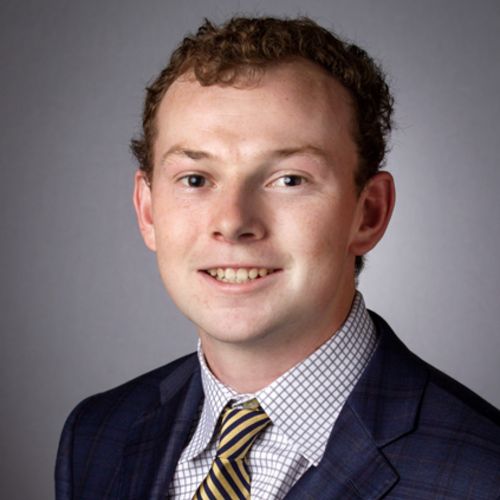 Warner Lamar
Campus: UNC
Hometown: Nashville, TN
High School: Montgomery Bell Academy
What drew you to the Robertson Program?
I was initially really excited about switch semester. Being engrained in two academic communities as different as UNC and Duke is a unique opportunity.
How has your experience with the Robertson shaped your goals and career path?
The community in the Robertson is full of really creative people. Being surrounded by such innovators has made me feel more confident in starting a venture of m y own someday.
What has been your favorite Robertson moment so far?
During community summer, I would on occasion drive to New Orleans for the weekend. I remember how excited I would get coming across the bridge. I realized on one of those trips that I was so excited because at some point freshman year, some of the other folks in this program had become my best friends. They still are.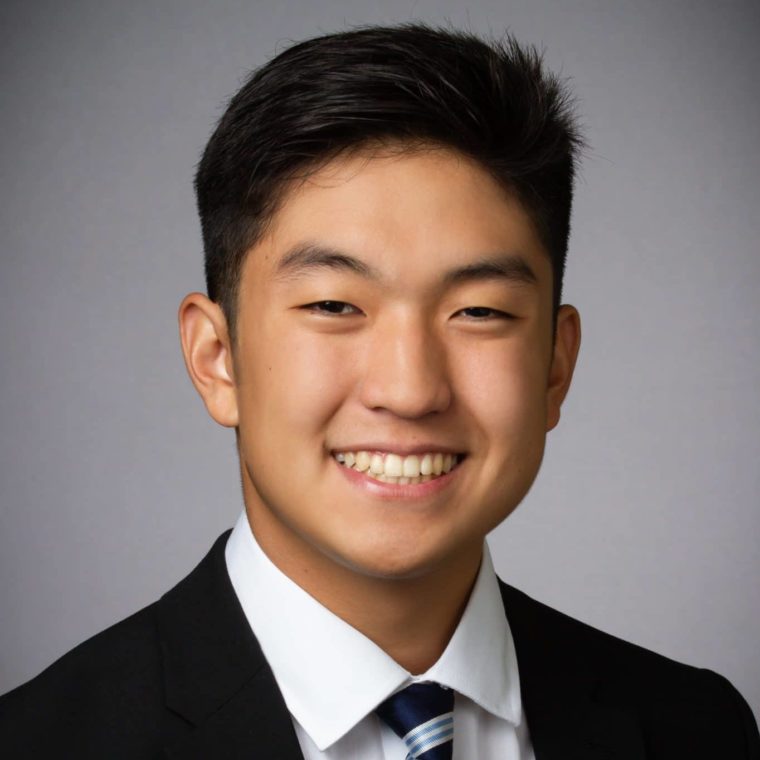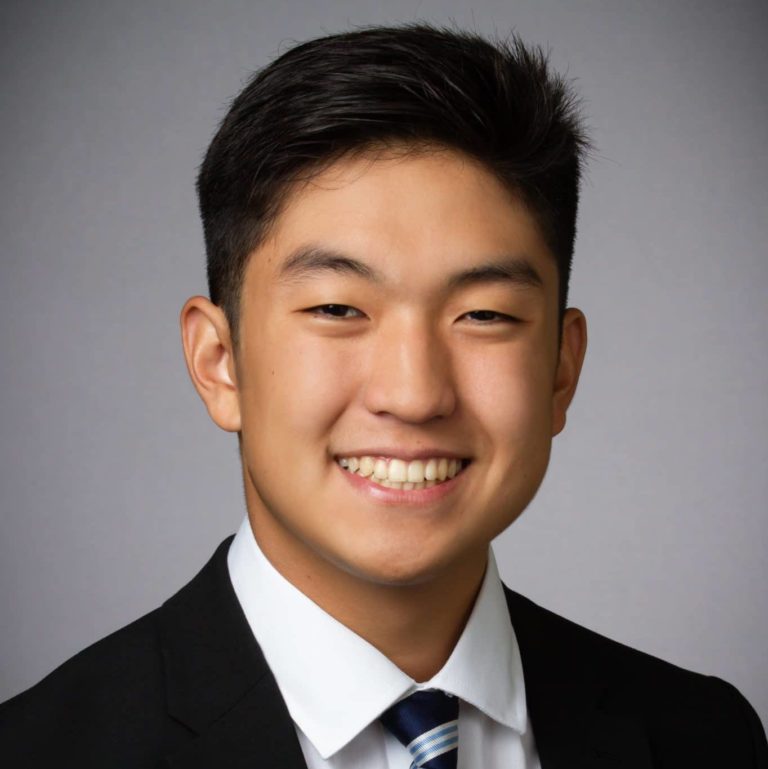 Joel Kim
Campus: Duke
Hometown: Los Angeles, CA
High School: North Hollywood High School
I have always loved to deeply immerse myself in topics that interest me. As a high schooler, I have pursued my passion of international relations as the founding president of my school's Model United Nations team. Learning about real world issues and actively attempting to solve them showed me the value and importance of public service on an international level. Equally as interesting and important, music is an essential part of my life as a classically trained violist and self taught guitarist. I often find myself lost in tutorials or sheet music for hours on end figuring out the best ways to play and perform a passage. I hope to continue to play music for the rest of my life.
On weekends and vacations, I thoroughly enjoy to fish in both saltwater and freshwater. Not only do I adore the hours of research that go into finding the best baits and rigs for each location, but I also enjoy being secluded in nature to focus my thoughts without distraction.
What drew you to the Robertson Program? 
The Robertson Program is the perfect undergraduate experience for leadership development. The attention paid to each student as well as the fully funded opportunities allow a freedom of growth like no other that is simply too good to pass up. I believe that the Robertson Program will be able to help me grow both as a leader and as a valuable community member.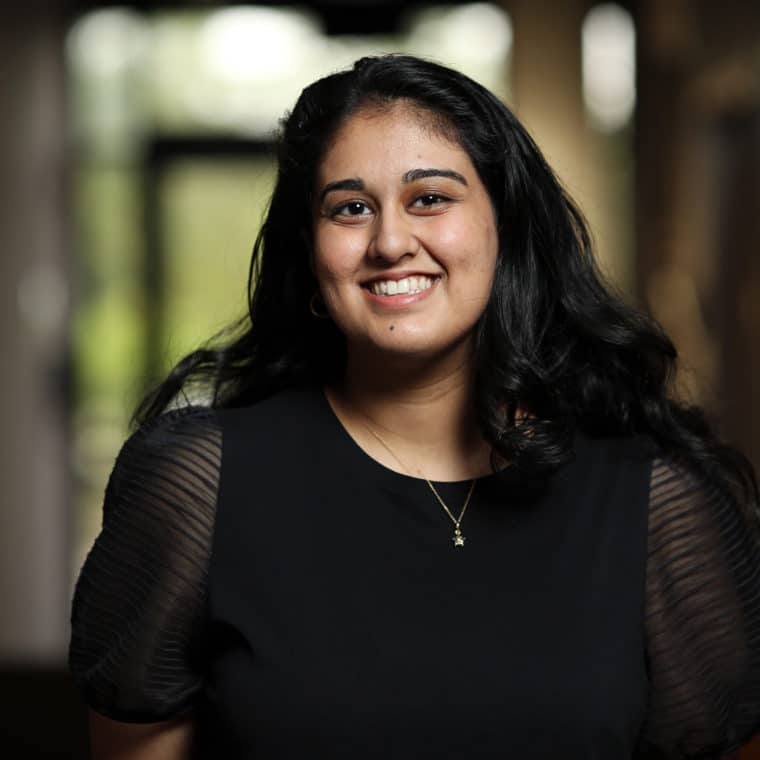 Naira Ikram
Campus: Duke
Hometown: Austin, TX
High School: Westlake High School
I hold the (unofficial) world record for the number of scarves owned—287. As a Muslim-American female, I'm associated with hijab. I apply hijab's definition of modesty to an American context. How I wear my scarves—wrapped around my neck—integrates my Islamic faith with my American upbringing. My high school experience has been a scarf, uniting contrasts. One unification is between my left and right hemispheres—between science and the humanities, rationality and creativity.
When I was six, my mom was diagnosed with lupus, a chronic, autoimmune disease. Since then, I've constantly inquired about the disease. My simple questions have transformed into complex ones that are the foundation of my research on the role of B cells in lupus autoimmunity. I hope to help cure lupus in the future, possibly even during college.
However, understanding lupus through a scientific lens is different from understanding the isolation of people with lupus. Volunteering for the Lupus Foundation of America has been therapeutic, as I promise to provide victims of lupus with the support my mom lacked. As a rheumatologist, I will not only be at the forefront of lupus research; more importantly, I will be a friend to my patients and foster long-term, meaningful relationships.
I hope to introduce a humanistic approach to medicine in which patients aren't treated as statistics but as unique stories with backgrounds and potential that need to be voiced. Creative writing achieves an understanding of a diverse spectrum of people, and it has instilled perceptiveness and empathy in me. Ultimately, the thought of being involved in every step of the healing process, from researching and developing a drug or treatment to one day delivering it to my patients, is indescribably inspiring.
Besides the interplay between science and the humanities, my passions exhibit a paradox between science and religion. My identity as a Muslim-American female is as important as my aspirations in medicine. I've devoted myself to creating Hejab and promoting a global culture of open-mindedness. I've reaped the gift of dual citizenship to two fascinating worlds, and I hope to convey that to the emerging generation of Muslim girls. Between Duke and UNC, there are so many initiatives aimed at promoting diversity and cultural appreciation.
I hope to break several stereotypes, and serve as an example that academic writers can write creatively and that scientists can have faith. I'm excited to see how my goals and passions evolve throughout college and the Robertson Scholars Leadership Program!
What drew you to the Robertson Program?
I love helping people rediscover their self-worth. The Robertson Scholars Leadership program jumpstarts this mission because of the unconditional funding, backing of so many genuine people, spirit of collaboration between Duke and UNC, and encouraging community.
The common thread strung among the scholars is the emphasis on championing empathy. Each summer strives to uplift the marginalized—women, minorities, the homeless, refugees, the underserved. We each are dedicated to a certain population, and we collectively promote inclusivity and understanding. College typically does not facilitate leadership, yet this program is dedicated to it. I gained the impression that being a Robertson scholar revolves around a unique form of leadership, in which leadership means being the best, most genuine version of yourself.
With the backing of this program, I don't have to convince people that I'm genuinely passionate about causes and ideas. Unlike high school, being part of this program implies that you are deeply invested, avoiding the first step of persuasion. The financial backing is additionally valuable, and I have so many dreams that can finally come to fruition thanks to this truly incredible program.
While students have the opportunity to engage with nearby schools, this program presents the best of Duke and UNC in an approachable way. Each school has its own set of strengths that I can access. For instance, there's a particular human rights professor I'd love to work with at UNC while Duke offers a special global health program. At UNC, the Thurston Arthritis Center is a pioneer in lupus research, and I hope to build upon their research and study genes involved in menopause to demystify the role of female hormones in lupus. At the same time, Duke's Lupus Clinic leads lupus treatment and innovates patient-doctor communication networks and new procedures that regularly appear in leading scientific journals and even mainstream news. The Robertson Scholars Leadership program facilitates everything I ever wanted to accomplish.
It's an understatement to say that the people of this program are simply amazing. From the warm staff to the passionate alumni to the welcoming scholars, everyone uplifts each other. I will always remember when I lost my earring in the bathroom of the Carolina Inn all the finalists in addition to Alaina helped me search for it. They all were sincerely invested in helping me, someone they barely even know. Even though I didn't find the earring, I emerged from Finalist weekend with friends that I will always stay in touch with. Finalist weekend was the best three days of my life, and I can't imagine how rewarding the next four years will be!
Click on the class years below to view a complete list of Robertson Alumni graduates from each class.