Twenty-one years after the first Scholars class entered the Program, our alumni community now includes over 550 Scholars. These individuals are leaders all over the word, living out the values of the Robertson Program as teachers, bankers, doctors, poets, entertainers, lawyers, consultants, scientists, researchers, and entrepreneurs. They remain a vibrant and committed group of individuals who make significant contributions to the communities around them.
What drew you to the Robertson Scholars Leadership Program?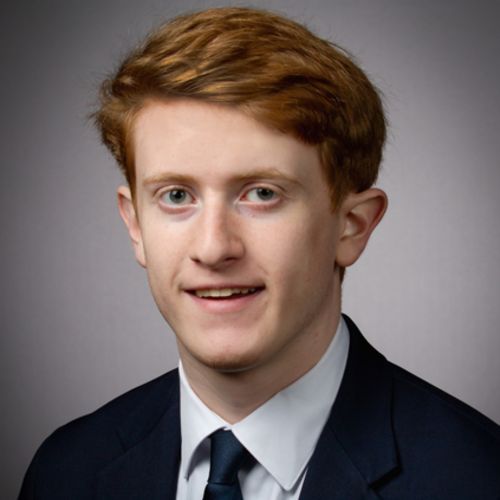 Darren Janz
Campus: Duke
Hometown: Wilmington, NC
High School: North Carolina School of Science and Mathematics
As a North Carolinian active in political organizing, I have too often seen residents of our state deprived of their voices in our democracy, whether through district lines that minimize the influence of minority communities or policies that restrict the voting ability of students my age. My experiences advocating for the right of North Carolinians to express themselves at the ballot box have inspired me to pursue a career promoting democracy in the United States and abroad, seeking to use public policy as a means to ensuring communities worldwide have access to proper representation in government. I look forward to taking advantage of Duke's programs in public policy, political science, and international comparative studies to expand my understanding of domestic and international voting rights issues, hoping to prepare myself for a career path in policymaking, diplomacy, and law.
What drew you to the Robertson Program?
The opportunities provided by the Robertson speak for themselves, from complete access to the resources and academic programs of two leading universities to fully-funded summer experiences that allow scholars to immerse ourselves in community service, international exploration, and career preparation. What truly makes the program stand out, however, is the unparalleled sense of community it offers, with scholars able to grow personally and professionally as we connect with and learn from program alumni, sponsors, and each other.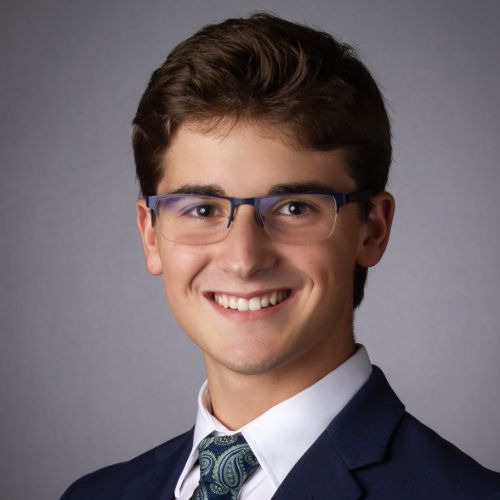 Brady Hanshaw
Campus: UNC
Hometown: Charleston, WV
High School: Sissonville High School
"Wild and Wonderful" West Virginia is a beautiful state that is filled with breath-taking mountains and compassionate people. Growing up in such a region has greatly shaped my future ambitions and interests. Specifically, the state has exposed me to medical inequities present in rural regions of the United States and the importance of government and community-driven public health initiatives aimed to combat such issues. Once I began to further understand such disparities, my passion to aid the medically underserved grew. This passion to help led me to volunteer at a local free clinic, at three different hospitals in the region, and with the American Red Cross. However, I also wanted to learn how such problems could be alleviated, so I secured an internship at the WV Department of Health and Human Resources. Through these activities and other positions, I was able to help the underserved through volunteerism, experience the formation of state health policy, and establish a path for my future.
In my undergraduate career, I plan to major in Public Health and/or Biology within the premedical track. Furthermore, later on, I hope to obtain my MD/MPH, so I can practice as a physician that influences health policy. It is my dream to serve patients as a clinician while influencing the healthcare structure within West Virginia and the nation. For now, with my time at UNC and Duke, I hope to continue to expand my perspective and to learn more about our nation and world, so, one day, I can work to change it for the better through philanthropic leadership.
What drew you to the Robertson Program? 
I was intrigued by the Robertson Program because the mission of the program aligned with my own aspirations. For example, the Robertson Program aims to "invest in young leaders who strive to make transformational contributions to society." Personally, I view the next four years as an opportunity to grow my ability to influence change. This world faces numerous obstacles, and we must solve them through acquiring both knowledge and experience. The Robertson Program allows you to study at two of the best universities in the nation while providing you with the opportunity to travel the world. I felt that the Robertson offered the preparation I needed to, one day, battle medical inequities and cause real change in the healthcare system. The program will provide me with the necessary education, worldly experience, and leadership development to truly transform society.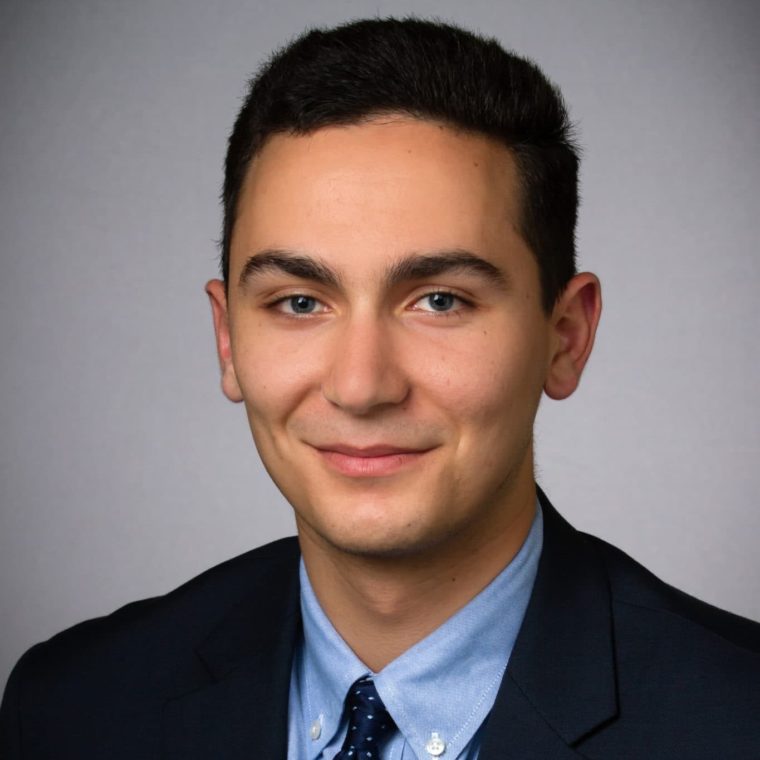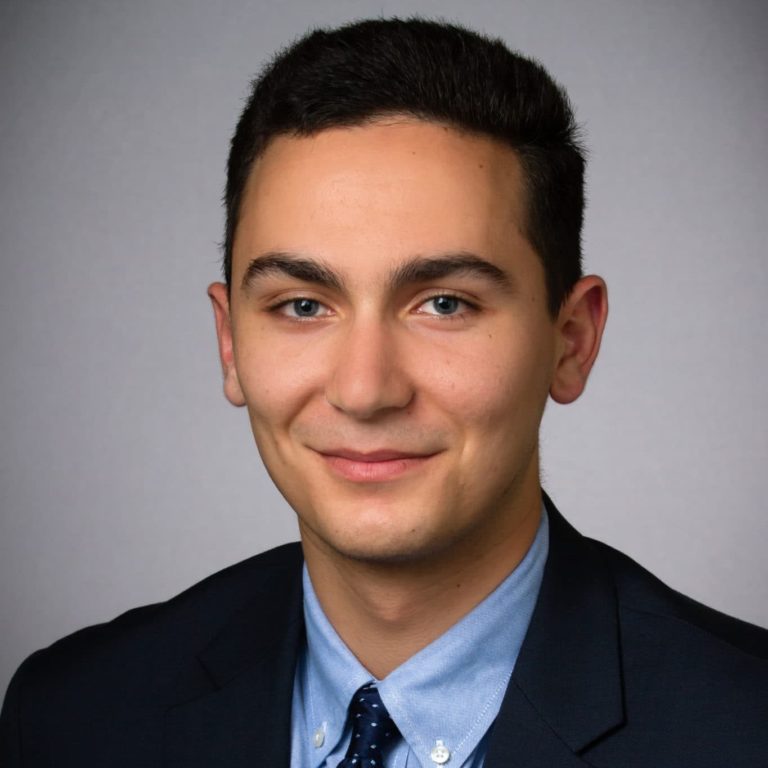 Adam Ushpol
Campus: UNC
Hometown: Durham, NC
High School: Durham Academy
What drew you to the Robertson Program?
As a third-culture kid educated on three continents: Africa, Europe, and America, the Robertson Program - through summer development experiences and study abroad opportunities - is the textbook community to continue my international study adventure. Anchored by the UNC-Duke public-private partnership, it is an unparalleled opportunity to develop my leadership skills via social justice and organizational effectiveness programming and exposure to a wide network of Robertson staff and alumni, academics, and groundbreaking thinkers. It is the next step in turning my passions into tangible, real-world actions.
How has your experience with the Robertson shaped your goals and career path?
Via my Community Summer in rural Tarboro, NC, Exploration Summer in Tanzania, and a remote Launch Summer at the Steele Institute for Innovation at Geisinger Health, the RSLP has enabled me to integrate my classroom-based leadership-learning with the complexities of working with people very different to me. What I have learned is that building trust and effective communication are the critical skills for leading and managing people, and this vital leadership capability is just as easily found on the path to Kilimanjaro's Uhuru Peak as in Geisinger's C-suite. My multi-national Robertson experiences - from studying the Palliative Care infrastructure at a small, rural hospital (Community Summer) to learning how the home is being transformed into a healthcare delivery environment (Launch Summer) - have provided the blueprint for the entrepreneurial, innovative, thoughtful, collaborative, compassionate, multicultural physician I aspire to be.
What has been your favorite Robertson moment so far?
My Exploration Summer at the City of Hope in Tanzania is the highlight of my Robertson experience. A home to 150 orphans, school for 600 pupils and medical center, COH confronts educational and health disparities with innovative and sustainable solutions in remote, under-served Ntagacha. Living at COH enabled me to informally apply field research to my Global Health minor. The fissure between 'high quality' healthcare and on-the-ground reality was evident in two sets of premature twins safely incubated in a shared, make-shift apparatus involving a light bulb and blankets - evidence of creative ingenuity in a resource-challenged environment!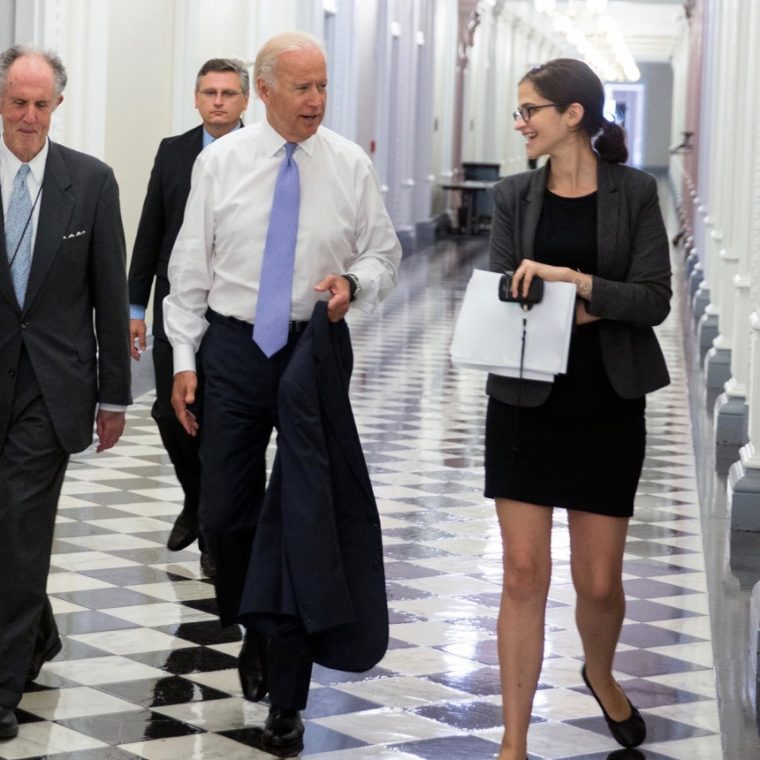 Stef Feldman
Graduation Year: 2010
Campus: Duke
What Does the Robertson Scholars Leadership Program mean to you?
Opportunity - I would not be where I am today without the generosity of the Robertsons. I could not have gone to Duke without the Robertson scholarship. And the mentorship from Robertson staff and internship experiences dramatically shaped who I am and what I do.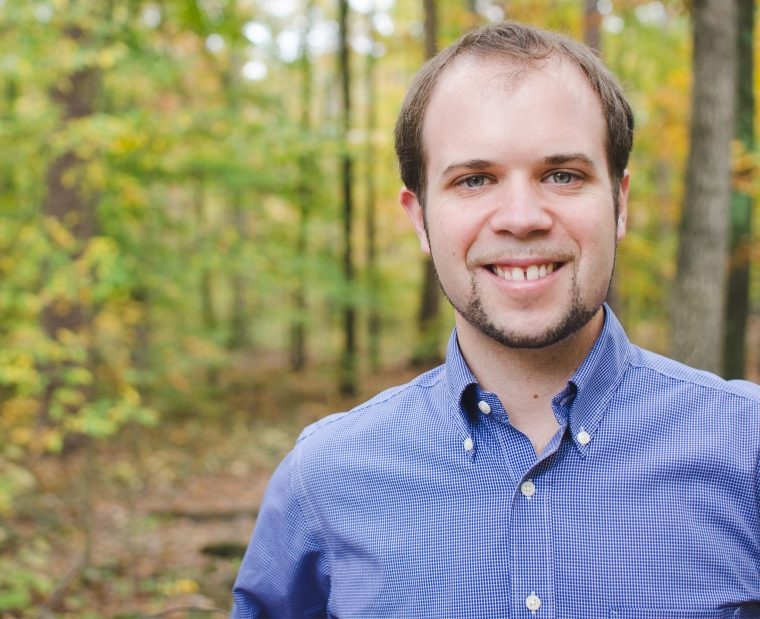 Christopher Paul
What Does the Robertson Scholars Leadership Program mean to you?
Being Robertson means being passionate, impactful, creative, and collaborative.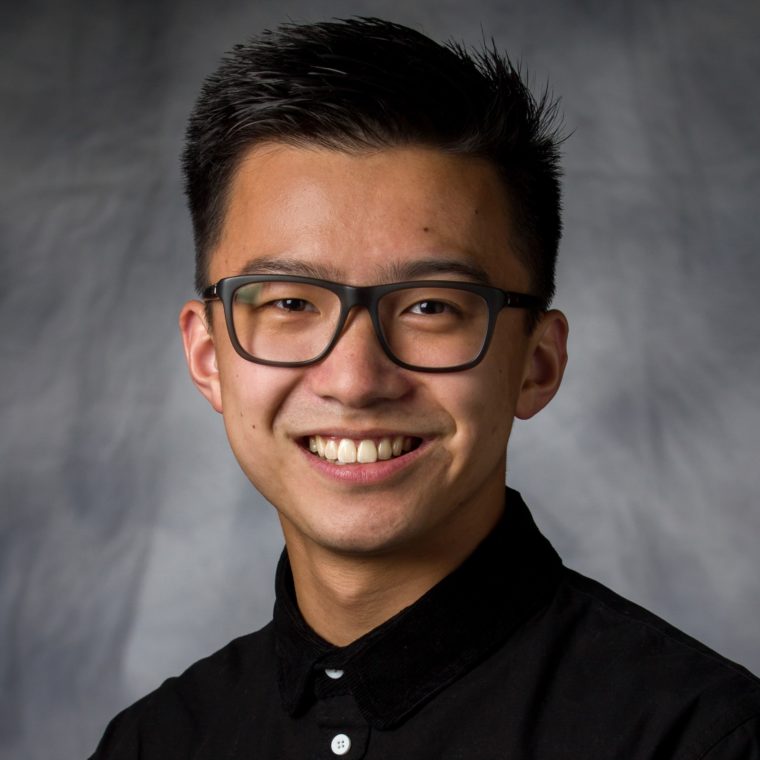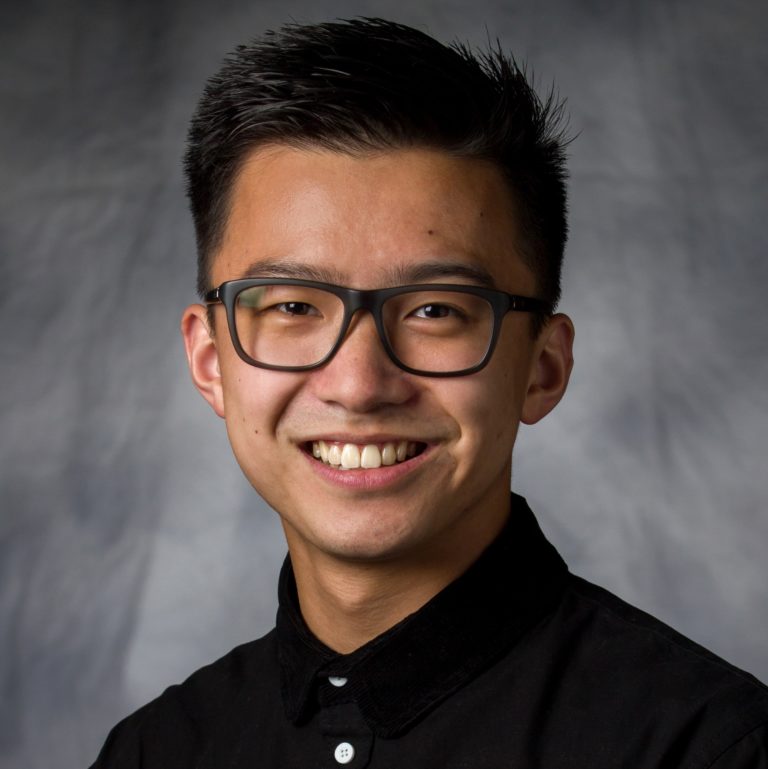 Michael Zhang
Campus: Duke
Hometown: Invercargill, New Zealand
High School: James Hargest College
I grew up in Invercargill, New Zealand. It is a modest city, but home to the world's Southern-most Starbucks! After moving here from China at 10 years old, I've immersed myself in the kiwi culture and grew vastly as an individual. My involvement in science activities within school led me to attend the 2015 London International Youth Science Forum. This trip developed my interest in renewable energy and informed me the possibility of fossil fuel alternatives. In the future, I wish to tackle the energy problem and improve New Zealand's energy security.
I have been playing table tennis competitively from an early age and represented New Zealand several times. I also like to play piano, especially jazz. I was introduced to the piano through the great classical composers; they taught me discipline and technique. But having been exposed to jazz for the last five years, I learnt to improvise in a way that lets my musical ideas emanate through the instrument.
What drew you to the Robertson Program? The Robertson Program stood out to me as a fantastic award. It is way beyond just a monetary prize, but it is a springboard into an entire new world. To live in a new country, study at a world-class institution, interact with fellow scholars and alumni, and attend exciting summer programs, it just all sounds too good to be true!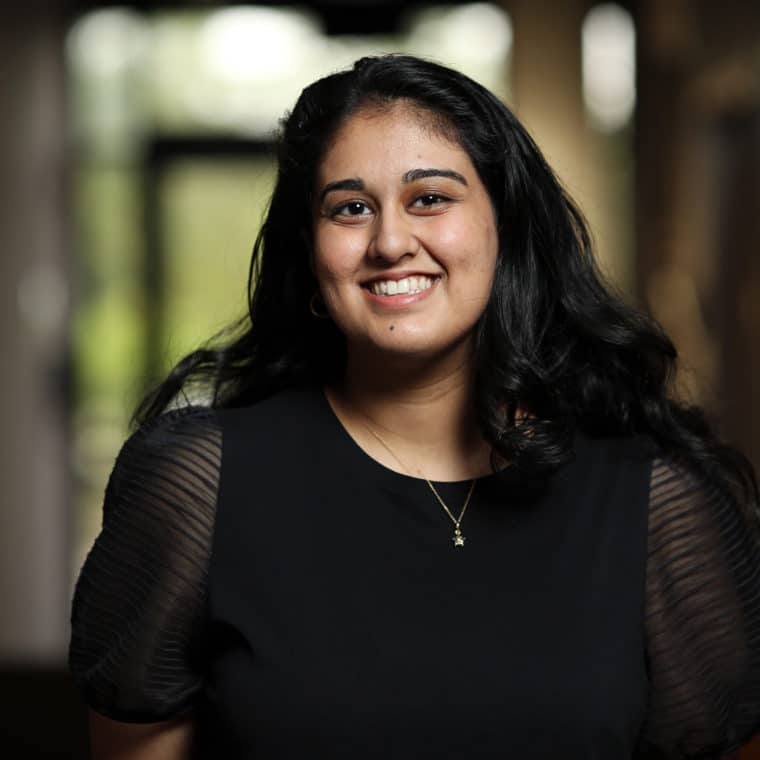 Naira Ikram
Campus: Duke
Hometown: Austin, TX
High School: Westlake High School
I hold the (unofficial) world record for the number of scarves owned—287. As a Muslim-American female, I'm associated with hijab. I apply hijab's definition of modesty to an American context. How I wear my scarves—wrapped around my neck—integrates my Islamic faith with my American upbringing. My high school experience has been a scarf, uniting contrasts. One unification is between my left and right hemispheres—between science and the humanities, rationality and creativity.
When I was six, my mom was diagnosed with lupus, a chronic, autoimmune disease. Since then, I've constantly inquired about the disease. My simple questions have transformed into complex ones that are the foundation of my research on the role of B cells in lupus autoimmunity. I hope to help cure lupus in the future, possibly even during college.
However, understanding lupus through a scientific lens is different from understanding the isolation of people with lupus. Volunteering for the Lupus Foundation of America has been therapeutic, as I promise to provide victims of lupus with the support my mom lacked. As a rheumatologist, I will not only be at the forefront of lupus research; more importantly, I will be a friend to my patients and foster long-term, meaningful relationships.
I hope to introduce a humanistic approach to medicine in which patients aren't treated as statistics but as unique stories with backgrounds and potential that need to be voiced. Creative writing achieves an understanding of a diverse spectrum of people, and it has instilled perceptiveness and empathy in me. Ultimately, the thought of being involved in every step of the healing process, from researching and developing a drug or treatment to one day delivering it to my patients, is indescribably inspiring.
Besides the interplay between science and the humanities, my passions exhibit a paradox between science and religion. My identity as a Muslim-American female is as important as my aspirations in medicine. I've devoted myself to creating Hejab and promoting a global culture of open-mindedness. I've reaped the gift of dual citizenship to two fascinating worlds, and I hope to convey that to the emerging generation of Muslim girls. Between Duke and UNC, there are so many initiatives aimed at promoting diversity and cultural appreciation.
I hope to break several stereotypes, and serve as an example that academic writers can write creatively and that scientists can have faith. I'm excited to see how my goals and passions evolve throughout college and the Robertson Scholars Leadership Program!
What drew you to the Robertson Program?
I love helping people rediscover their self-worth. The Robertson Scholars Leadership program jumpstarts this mission because of the unconditional funding, backing of so many genuine people, spirit of collaboration between Duke and UNC, and encouraging community.
The common thread strung among the scholars is the emphasis on championing empathy. Each summer strives to uplift the marginalized—women, minorities, the homeless, refugees, the underserved. We each are dedicated to a certain population, and we collectively promote inclusivity and understanding. College typically does not facilitate leadership, yet this program is dedicated to it. I gained the impression that being a Robertson scholar revolves around a unique form of leadership, in which leadership means being the best, most genuine version of yourself.
With the backing of this program, I don't have to convince people that I'm genuinely passionate about causes and ideas. Unlike high school, being part of this program implies that you are deeply invested, avoiding the first step of persuasion. The financial backing is additionally valuable, and I have so many dreams that can finally come to fruition thanks to this truly incredible program.
While students have the opportunity to engage with nearby schools, this program presents the best of Duke and UNC in an approachable way. Each school has its own set of strengths that I can access. For instance, there's a particular human rights professor I'd love to work with at UNC while Duke offers a special global health program. At UNC, the Thurston Arthritis Center is a pioneer in lupus research, and I hope to build upon their research and study genes involved in menopause to demystify the role of female hormones in lupus. At the same time, Duke's Lupus Clinic leads lupus treatment and innovates patient-doctor communication networks and new procedures that regularly appear in leading scientific journals and even mainstream news. The Robertson Scholars Leadership program facilitates everything I ever wanted to accomplish.
It's an understatement to say that the people of this program are simply amazing. From the warm staff to the passionate alumni to the welcoming scholars, everyone uplifts each other. I will always remember when I lost my earring in the bathroom of the Carolina Inn all the finalists in addition to Alaina helped me search for it. They all were sincerely invested in helping me, someone they barely even know. Even though I didn't find the earring, I emerged from Finalist weekend with friends that I will always stay in touch with. Finalist weekend was the best three days of my life, and I can't imagine how rewarding the next four years will be!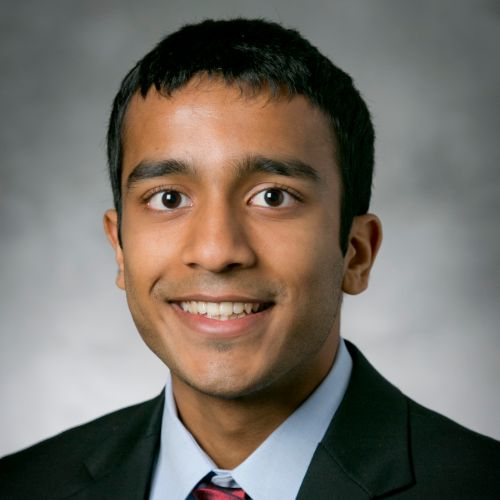 Aakash Thumaty
Campus: UNC
Hometown: Saratoga, CA
High School: Saratoga High School
Programming has meant a lot to me, throughout much of my life and especially in high school. Not because writing algorithms is my sacred calling or because finding software bugs gives me a dopamine rush. Programming, to me, has always meant building important things for other people to use. It's as simple as that and yet in this simplicity there is no ceiling, no limitation.
Each app that I build provides a valuable service for its users. Throughout high school I have viewed programming as a way for me to help people in my community and outside of it, and the ultimate goal with every app I make or website I publish is to have users that are happy and satisfied with the product. As a creator, I'm constantly looking to fill a need with an effective solution.
Although I've enjoyed programming, I don't know that I can say I know exactly what I want to do with my life. I know that I am happy when I create something that is useful but I don't know if becoming a software engineer is my ideal path. I've enjoyed studying a number of things over the last few years ranging anywhere from politics to finance. Whatever I do end up choosing, the great thing about the Robertson program is that it sets me up to be successful in any path I may choose.
What drew you to the Robertson Program? The unprecedented opportunity created through each unique aspect of the program. Ranging from the guided summer experiences to the chance to take advantage of two of the nation's foremost universities the Robertson program puts students in an environment unlike any other. The access to powerful and successful mentors, the community of like-minded thinkers, and the amazing leadership curriculum are only a few of the great things that make the program so beneficial. I honestly don't think there exists another program or institution similar to the robertson program because of how uniquely it leverages the many resources it has for the benefit of the scholars.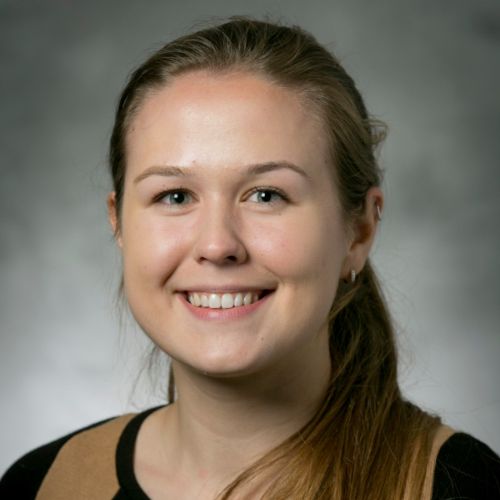 Emily Kian
Campus: UNC
Hometown: Boca Raton, FL
High School: North Broward Preparatory School
As a native Floridian, I've spent my life surrounded by the sea. I became conscious of conservation ideals at a very young age, and my commitment to them has only flourished as I have grown older. During high school, I explored marine conservation and environmentalism in a number of ways. I began interning for a research ecologist in tenth grade, and under her guidance conducted my own research on the body condition of green turtles living in the Everglades and the effect of Fibropapillomatosis on body condition index values. I volunteered for several years at Gumbo Limbo Nature Center, where I learned more about marine conservation while also educating visitors about my research and local marine organisms. As co-president of our school's Ecology Club, I helped implement our members' passion for conservation by planning beach clean ups, invasive species clearings, and other fun events. I also gained invaluable research experience by spending two summers in the British Virgin Islands tagging sea turtles, collecting data, and earning six SCUBA certifications. Preserving the long term viability of the environment is extremely important to me because it is where I feel most at home and also where I hope to find my future career in marine sciences and public policy.
As for my land-based interests, I was an active member of my school's fine arts community. Some of my favorite memories were made in the band room and on the theater stage. I also enjoyed writing for and co-editing our school's online publication, Brainwash. Community involvement is another enduring passion. As vice-president and then president of our Key Club, I created Costume Connection to collect Halloween costumes for children who couldn't afford them. At UNC and beyond, I hope to fight social and economic injustice, especially on behalf of migrants, refugees, and other minority groups. I plan to be a force for change through volunteering, activism, and non-profit work. As a second generation American of multiple ethnicities, I am extremely interested in learning about different backgrounds and helping those who face hardships and discrimination simply because of their differences in culture and heritage.
At UNC, I look forward to getting involved with the Campus Y, the Daily Tar Heel, the Carolina Outdoor Education Center, and the many other opportunities I know I will discover!
What drew you to the Robertson Program? When I first learned about the Robertson Program, I instantly fell in love. It was one-of-a-kind, unlike any other scholarship or leadership program I had ever heard of. The program's emphasis on leadership and helping to better our community was immediately evident. The three AMAZING summer experiences, which encourage us to broaden our horizons, explore our passions, and make lasting impacts in our community, are the perfect combination of service, discovery, and career preparation. Above all, after spending Finalist Weekend with other Robertson finalists, current scholars, alumni, and staff members, I knew this was EXACTLY the community in which I wanted to spend the next four years. The Robertson community is filled with kind, loving people who all share the common ideal of changing our community for the better. The people are really what I love most about this program.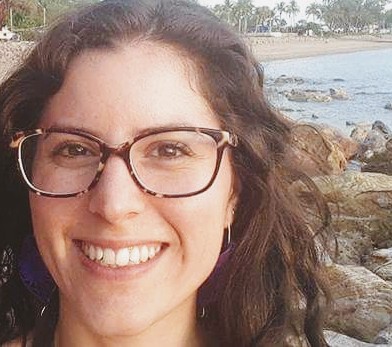 Desiree LaGrappe
Graduation Year: 2010
Campus: UNC
What Does the Robertson Scholars Leadership Program mean to you?
Everything. The Robertson Program profoundly impacted my ability to pursue my professional goals. The opportunities during summers provided exposure and preliminary preparation for a career in public health. The Robertson scholarship afforded freedom from university debt, which made it possible to fearlessly pursue my dreams.
Click on the class years below to view a complete list of Robertson Alumni graduates from each class.