Twenty years after the first Scholars class entered the Program, our alumni community now includes over 450 Scholars. These individuals are leaders all over the word, living out the values of the Robertson Program as teachers, bankers, doctors, poets, lawyers, consultants, scientists, researchers, and entrepreneurs. They remain a vibrant and committed group of individuals who make significant contributions to the communities around them.
What Does the Robertson Scholars Leadership Program mean to you?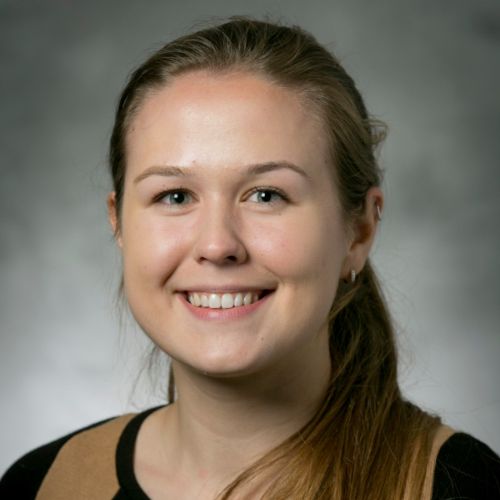 Emily Kian
Campus: UNC
Hometown: Boca Raton, FL
High School: North Broward Preparatory School
As a native Floridian, I've spent my life surrounded by the sea. I became conscious of conservation ideals at a very young age, and my commitment to them has only flourished as I have grown older. During high school, I explored marine conservation and environmentalism in a number of ways. I began interning for a research ecologist in tenth grade, and under her guidance conducted my own research on the body condition of green turtles living in the Everglades and the effect of Fibropapillomatosis on body condition index values. I volunteered for several years at Gumbo Limbo Nature Center, where I learned more about marine conservation while also educating visitors about my research and local marine organisms. As co-president of our school's Ecology Club, I helped implement our members' passion for conservation by planning beach clean ups, invasive species clearings, and other fun events. I also gained invaluable research experience by spending two summers in the British Virgin Islands tagging sea turtles, collecting data, and earning six SCUBA certifications. Preserving the long term viability of the environment is extremely important to me because it is where I feel most at home and also where I hope to find my future career in marine sciences and public policy.
As for my land-based interests, I was an active member of my school's fine arts community. Some of my favorite memories were made in the band room and on the theater stage. I also enjoyed writing for and co-editing our school's online publication, Brainwash. Community involvement is another enduring passion. As vice-president and then president of our Key Club, I created Costume Connection to collect Halloween costumes for children who couldn't afford them. At UNC and beyond, I hope to fight social and economic injustice, especially on behalf of migrants, refugees, and other minority groups. I plan to be a force for change through volunteering, activism, and non-profit work. As a second generation American of multiple ethnicities, I am extremely interested in learning about different backgrounds and helping those who face hardships and discrimination simply because of their differences in culture and heritage.
At UNC, I look forward to getting involved with the Campus Y, the Daily Tar Heel, the Carolina Outdoor Education Center, and the many other opportunities I know I will discover!
What drew you to the Robertson Program? When I first learned about the Robertson Program, I instantly fell in love. It was one-of-a-kind, unlike any other scholarship or leadership program I had ever heard of. The program's emphasis on leadership and helping to better our community was immediately evident. The three AMAZING summer experiences, which encourage us to broaden our horizons, explore our passions, and make lasting impacts in our community, are the perfect combination of service, discovery, and career preparation. Above all, after spending Finalist Weekend with other Robertson finalists, current scholars, alumni, and staff members, I knew this was EXACTLY the community in which I wanted to spend the next four years. The Robertson community is filled with kind, loving people who all share the common ideal of changing our community for the better. The people are really what I love most about this program.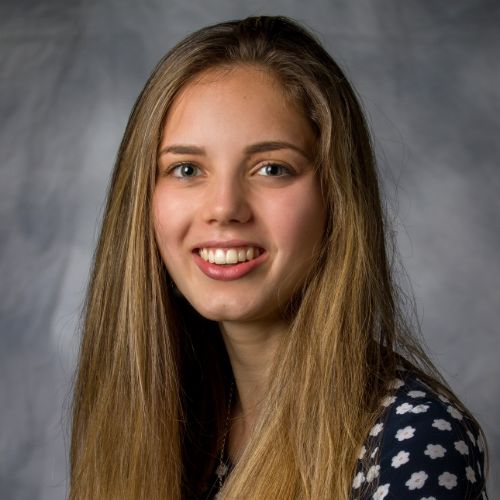 Georgia Lala
Campus: Duke
Hometown: Auckland, New Zealand
High School: Diocesan School for Girls
Settling into one field of study has always been a struggle with me, so it's no surprise that my interests and extra-curricular activities are spread out across a range of different areas! Academically, I am fascinated by politics and science and the intersection of these two fields of study. It is for this reason that I am an active volunteer for UN Youth as both a conference assistant and conference coordinator, having travelled internationally to attend conferences. I am a strong proponent of the idea that anyone can make a difference in the world, and we all have the chance to leave the earth in a better state than we found it.
I also have a strong interest in the sustainable innovation scene. I was awarded the New Zealand's Prime Minister's Future Scientist Award for my work in aquaponic research, and have presented a Ted Talk at TedxAuckland on the future of sustainability.
In my own time I love strapping on my running shoes and pounding the pavement. Running half marathons has become my guilty pleasure and my dream is to one day run in the Boston Marathon.
What drew you to the Robertson Program? I am an ambitious person driven to be the best at what I do and I wanted to study somewhere where I'll have opportunities to develop my skills, take on interesting projects, and work with people I can really learn from, and the Robertson Program provided all of these things and then sum. As someone with a passion for science,  I am overjoyed at the chance to study at both Duke and North Carolina, both of which will foster me through my college experience and allow me to thrive in an academic environment where the only barrier limiting my development is my own imagination.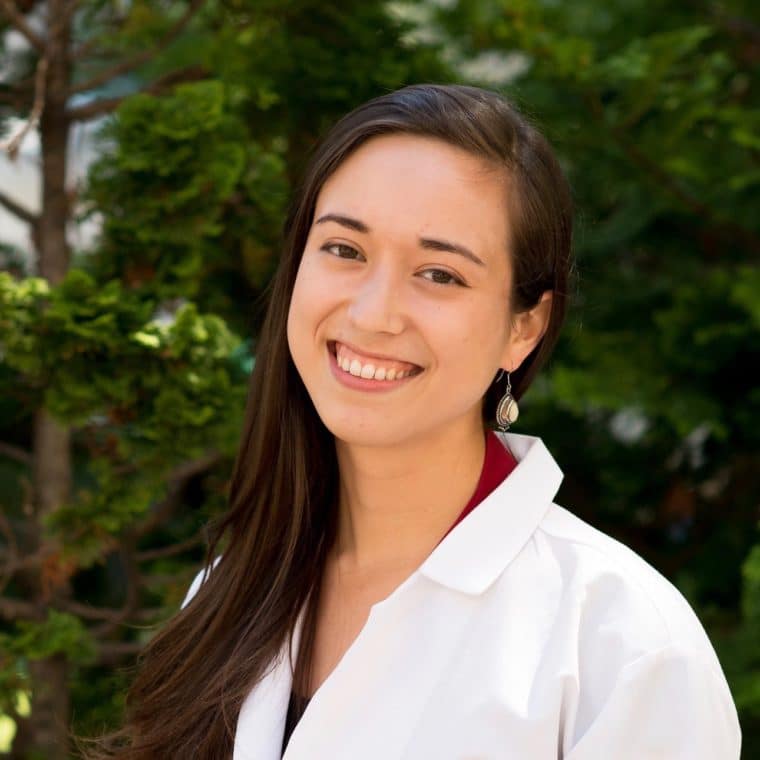 Jocelyn Streid
Graduation Year: 2013
Campus: Duke
What Does the Robertson Scholars Leadership Program mean to you?
Being a Robertson means learning how to listen to the ways the world hurts. It means asking questions - who are the marginalized? Where is there injustice? What can we do about it? And when these questions feel too big and too heavy, being a Robertson means having a community of mentors, friends, and soul-strengtheners to ask the questions with you.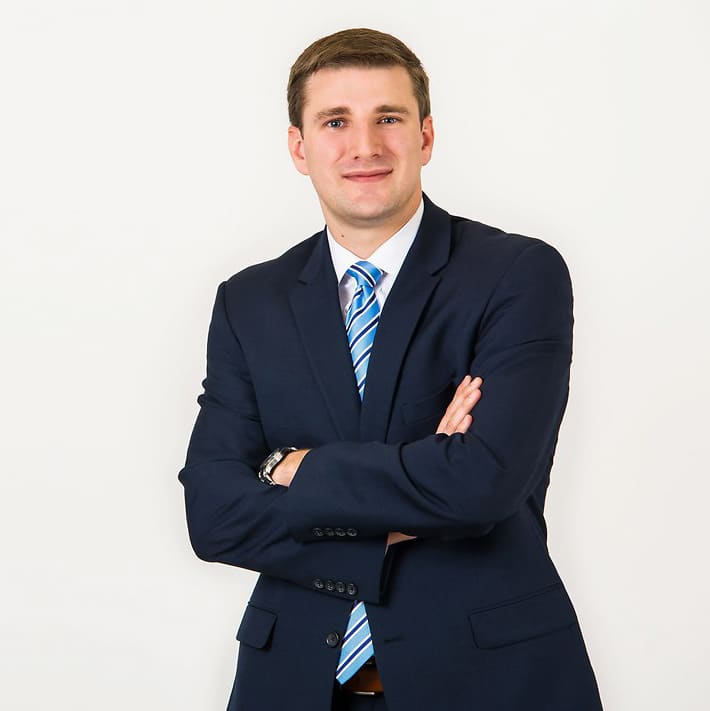 John Harris
What Does the Robertson Scholars Leadership Program mean to you?
The Robertson Scholars Leadership Program literally changed my life. It introduced me to a community of inspiring individuals, funded experiences that pushed my boundaries and fostered deep personal growth, and, best of all, constantly encouraged me to reflect on how I could use this incredible investment to be a force for good in the world.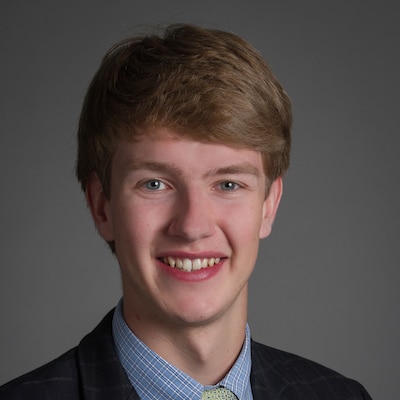 Adam Enggasser
Campus: UNC
Hometown: Greenville, NC
High School: Greenville High School
What drew you to the Robertson Program?
The combination of two excellent schools, funded summer opportunities, and leadership development programming made the Robertson Program very appealing to me. Coming into college, I knew that the backing the Program provided would give me a solid foundation to launch off of during my time in undergrad, setting me up well for life post-grad. It's very hard to beat the resources available at two schools - almost no other program has this! Combining the course offerings, research labs, and faculty at two top-tier schools greatly helps provide Robertsons with the help and support they need.
How has your experience with the Robertson shaped your goals and career path?
The Robertson Program has given me the opportunity to explore my interests in global and local medicine, especially over the summers. I have had an opportunity to work in unpaid public health positions around the world because of the Program, giving me a unique perspective that has fostered my desire to go into healthcare. Armed with this background, I plan to start medical school after graduation with a unique skillset and public health perspective.
What has been your favorite Robertson moment so far?
My favorite Robertson moment was from a NOLS backpacking trip the Program sends scholars on! While we were hiking through canyons, there was one place that we could not easily climb down the sides of the canyon nor easily anchor a rope to repel down... the only option was to make a "human anchor." This involved sitting on the floor of the canyon with several scholars holding a rope while others repelled down, creating a new level of trust between us when our lives were literally in each other's hands! Don't worry, though, this trip is optional if this doesn't sound appealing.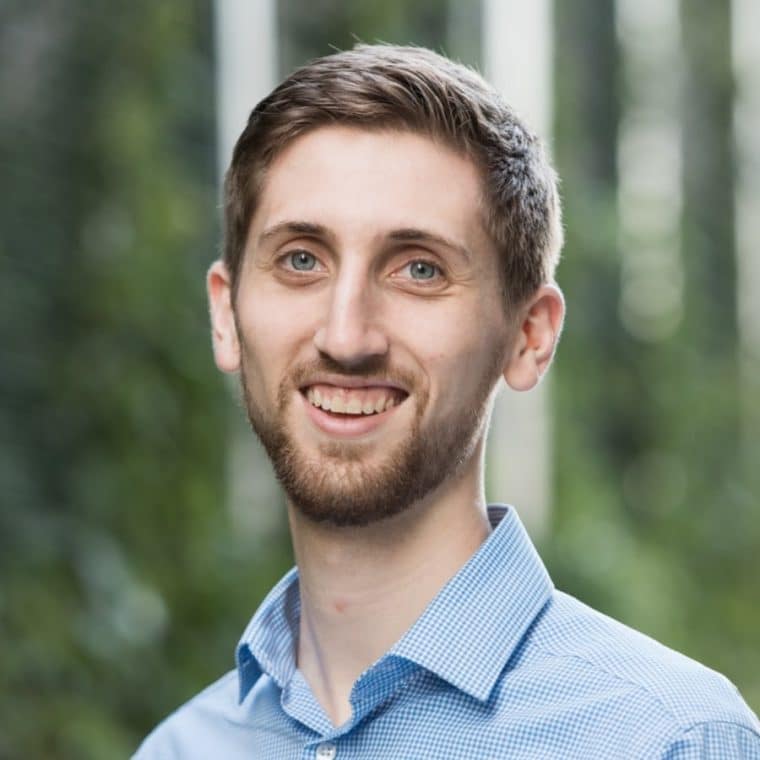 Aaron Lutkowitz
What Does the Robertson Scholars Leadership Program mean to you?
It means having a fluid identity, in all the best ways. You learn to belong on two campuses that think they're incredibly different (in some ways, they are; in more ways, they're not). You learn to attempt (and sometimes fail) to be a respectful and curious citizen of the world by travelling, where identities swirl into being a tourist versus a semi-permanent local, being a student versus being a professional, being apprehensive of the unknown versus fearful of missing out on a transformational moment.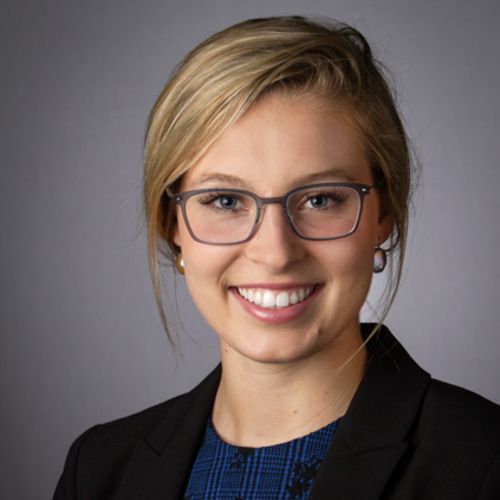 Mary Laci Motley
Campus: UNC
Hometown: Asheville, NC
High School: T.C. Roberson High School
Major: Business Administration
Minor: Entrepreneurship, Interests: Information Sciences, Gender Studies
What drew you to the Robertson Program?
I decided to attend Carolina late in the college process due to a soccer injury that altered my plans to compete at the University of Kentucky. During my freshman fall, I met several Robertson Scholars who encouraged me to apply. I jumped at the opportunity to be part of such an incredible and inspiring group of peers. I believe to whom much is given much is expected, and I am thankful to be a part of a program that enables scholars to make meaningful contributions to the world.
How has your experience with the Robertson shaped your goals and career path?
I believe in the power of generating profits for purpose and founded my company EATS2SEATS with community investment at the core. We connect local nonprofits to simple and reliable fundraising opportunities by staffing concessions in sports stadiums and providing food delivery to fans across the southeast. The support, mentorship, and network of the Robertson have been an influential and formative component of my career goals.
What has been your favorite Robertson moment so far?
I spent my Community Summer in New Orleans and worked construction for Habitat for Humanity with Duke Scholar, Zoe King. Our first week in the city, we stumbled on a traditional jazz funeral procession. The crowd filled the entire street as they gathered to celebrate the life of Tee Eva, the Praline Queen of New Orleans. Despite being strangers, we were embraced and joined the crowd to stroll with the legendary Second Line Brass Band. The moment was surreal and made me appreciate the culture and the people of New Orleans who embrace and celebrate life, no matter the circumstance.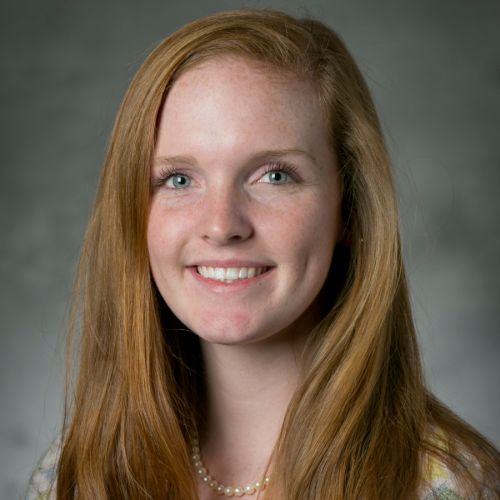 Annie Dempsey
Campus: UNC
Hometown: Kennesaw, GA
High School: Blessed Trinity Catholic High School
I was always the little kid who loved to help others. I knew I was destined to serve, but did not know how until my freshman year of high school when I became the State Director of Georgia Miss Amazing, a non-profit organization that provides opportunities for women with disabilities to build confidence and self-esteem. After wanting to volunteer for the Miss Amazing Pageant, I found out that the organization did not exist in my home state of Georgia. So what did my fourteen-year-old self do? Convince my parents to let me take on the responsibility of starting the 501c3 program as director, of course! My passion for Miss Amazing stems from the desire to provide girls with disabilities the same opportunities that I once took for granted. Although serving as a Miss Amazing State Director for four years has taught me countless lessons in business, team leadership, and time management, the greatest lessons have come from the incredible women of Miss Amazing who inspire me everyday to be the best version of myself. I hope to continue to play a role in disability advocacy and policy while also studying the business side of non-profits at UNC.
I have also enjoyed playing volleyball for seven years, contributing to student government, and volunteering as staff at Hugh O'Brien Youth Leadership for high school sophomores. At UNC and Duke, I plan on exploring the ways I can incorporate business into making a concrete difference in the lives of others.
What drew you to the Robertson Program? Before I arrived at Robertson Finalist Weekend, two separate Robertson scholars had already called me telling me how they were excited that I was coming to campus. The Robertson is not just a scholarship, and not even just a leadership program. It is a genuine family that strives to offer the right tools for scholars to truly change their communities. There is no other program in the world that will allow me to explore the world to such great lengths and experience the academics and camaraderie of two incredible universities. The Robertson Program pushes me beyond my comfort zone, and I am honored to form my undergraduate experiences within it.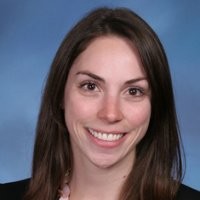 Melissa Anderson Goldberg
What Does the Robertson Scholars Leadership Program mean to you?
The Robertson Program took me down a journey of gathering more experiences in 4 years than I could have ever imagined. I co-led a team researching poverty in India, I taught science in New Orleans, I studied product design in Sweden, I took courses in economics, creative writing and jazz at UNC. Steve Jobs says that leadership and creativity are about connecting the dots: the more dots you have, the easier it is to connect them and that you can only connect the dots looking backwards, never forwards. The Robertson Program propelled me towards four years of garnering dots all over the globe. Many connections have already been made and I know that many more are yet to come.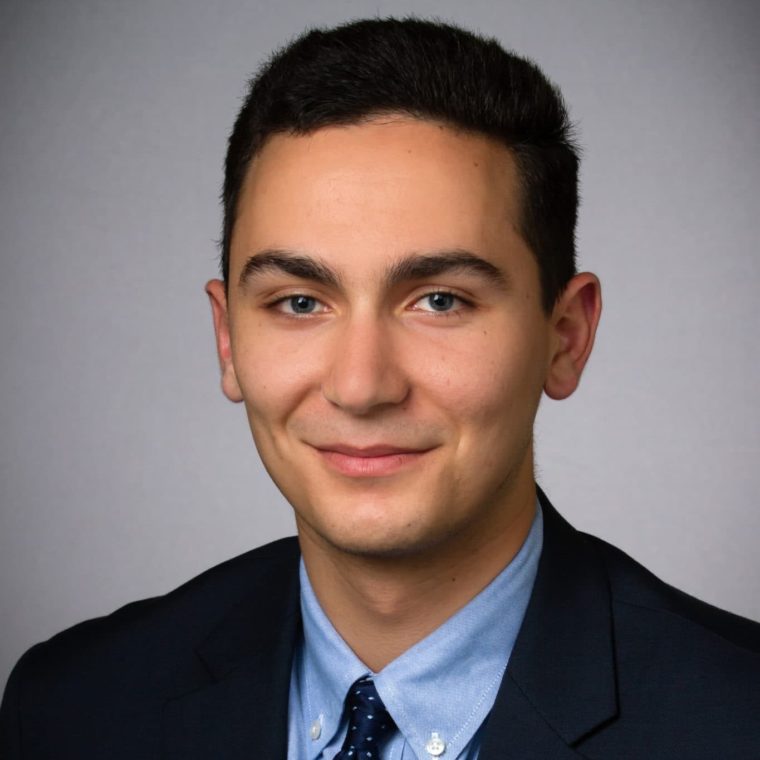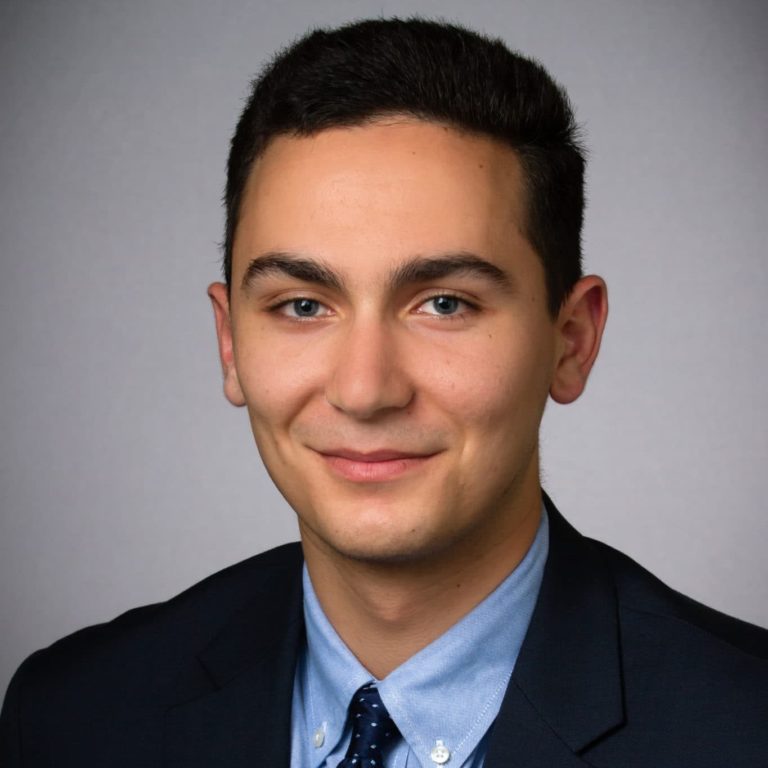 Adam Ushpol
Campus: UNC
Hometown: Durham, NC
High School: Durham Academy
What drew you to the Robertson Program?
As a third-culture kid educated on three continents: Africa, Europe, and America, the Robertson Program - through summer development experiences and study abroad opportunities - is the textbook community to continue my international study adventure. Anchored by the UNC-Duke public-private partnership, it is an unparalleled opportunity to develop my leadership skills via social justice and organizational effectiveness programming and exposure to a wide network of Robertson staff and alumni, academics, and groundbreaking thinkers. It is the next step in turning my passions into tangible, real-world actions.
How has your experience with the Robertson shaped your goals and career path?
Via my Community Summer in rural Tarboro, NC, Exploration Summer in Tanzania, and a remote Launch Summer at the Steele Institute for Innovation at Geisinger Health, the RSLP has enabled me to integrate my classroom-based leadership-learning with the complexities of working with people very different to me. What I have learned is that building trust and effective communication are the critical skills for leading and managing people, and this vital leadership capability is just as easily found on the path to Kilimanjaro's Uhuru Peak as in Geisinger's C-suite. My multi-national Robertson experiences - from studying the Palliative Care infrastructure at a small, rural hospital (Community Summer) to learning how the home is being transformed into a healthcare delivery environment (Launch Summer) - have provided the blueprint for the entrepreneurial, innovative, thoughtful, collaborative, compassionate, multicultural physician I aspire to be.
What has been your favorite Robertson moment so far?
My Exploration Summer at the City of Hope in Tanzania is the highlight of my Robertson experience. A home to 150 orphans, school for 600 pupils and medical center, COH confronts educational and health disparities with innovative and sustainable solutions in remote, under-served Ntagacha. Living at COH enabled me to informally apply field research to my Global Health minor. The fissure between 'high quality' healthcare and on-the-ground reality was evident in two sets of premature twins safely incubated in a shared, make-shift apparatus involving a light bulb and blankets - evidence of creative ingenuity in a resource-challenged environment!
Click on the class years below to view a complete list of Robertson Alumni graduates from each class.