Twenty years after the first Scholars class entered the Program, our alumni community now includes over 450 Scholars. These individuals are leaders all over the word, living out the values of the Robertson Program as teachers, bankers, doctors, poets, lawyers, consultants, scientists, researchers, and entrepreneurs. They remain a vibrant and committed group of individuals who make significant contributions to the communities around them.
What Does the Robertson Scholars Leadership Program mean to you?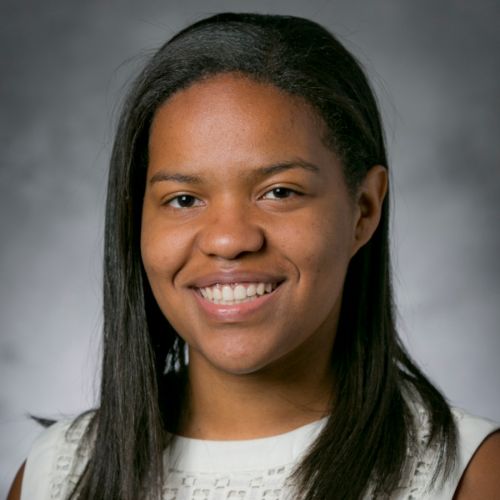 Brooke Porter
Campus: Duke
Hometown: Riverside, CA
High School: Thacher School
My passion is social justice, particularly education justice. During high school, I worked extensively with children from a variety of backgrounds. When working with special needs kids, freshmen girls at my school, students of color from A Better Chance, or kids who have been affected by a parent's cancer, I realized the importance of environment in a child's growth. I see hope and ambition in the kids I work with. This ambition goes to waste when a bright kid is trapped in a school that lacks resources.
Because I was the child of two educators, a love of learning was instilled in me at a young age. School is the place where I've experienced the most opportunities to learn and the greatest personal growth. This is especially true of the English classroom where I found my voice. Through discussion and writing, I developed my perspective as well as a love of reading and writing. Having to organize and defend my beliefs in front of my classmates while also hearing their differing opinions, which was only possible if people in the room came from different backgrounds, allowed me to figure out my beliefs and also confirmed one of my core beliefs: diversity is a crucial part of a healthy environment. Even outside of the classroom, I value the unity that comes with respected differences between me and my peers on both the volleyball and basketball courts.
All of these experiences have led me to believe that education, a quality education, is a universal human right. I plan to study political science at Duke. After graduating, I hope to become a lawyer and help increase the credibility of the public education system by fighting the racial isolation and deterioration of schools so that everyone, regardless of circumstance, has a fair opportunity for growth.
What drew you to the Robertson Program? I want to be a part of a community of determined and compassionate individuals. I want to learn with and from people who share a passion for changing the world. The Robertson Program offers all of this. It also offers incredible opportunities to gain leadership skills and get to know the communities I want to dedicate my life to improving through firsthand experiences. I will use the different opportunities, resources, and experiences offered by the Robertson Program to prepare myself to be a leader who understands how to overcome intellectual challenges, who possesses an understanding of the diverse world we live in, and a precise vision of how to have a lasting impact on the world.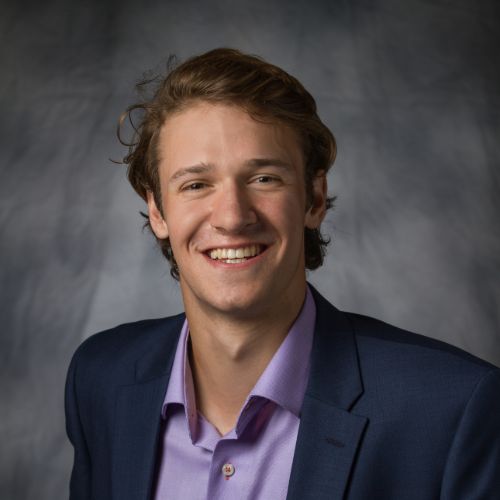 Trenton Bricken
Campus: Duke
Hometown: London, England
High School: Eton College
With a Program II major in "Biological and Artificial Intelligence" I am fascinated by intelligence in all its permutations. This interest began with education reform, transitioned into human cognitive enhancement (such as nutritional interventions), and now sits at the exciting intersection of artificial intelligence and biology research.
While AI continues to rapidly outpace our expectations with new breakthroughs almost every week (do a Google search for OpenAI's GPT-2!), the cost of genome sequencing has fallen a million-fold and mountains of data with life-saving discoveries inside are piling up. I plan to continue developing expertise in artificial intelligence while applying what I have learnt to research in biology. I am particularly motivated to work on problems that contribute to biosecurity: trying to predict, diagnose, and rapidly respond to future pandemics.
Between my love of science fiction books and playing Dungeon and Dragons, I am a the perfect epitome of a 'frat boy'. Some of my favourite books are The Mote in God's Eye, The Three Body Problem, Command and Control, Gödel Escher Bach, and Superintelligence. If I wasn't a utilitarian bought into the Effective Altruism movement, then you'd find me backpacking around the world with my Grandfather's vintage Leica M3 film camera taking mediocre photos.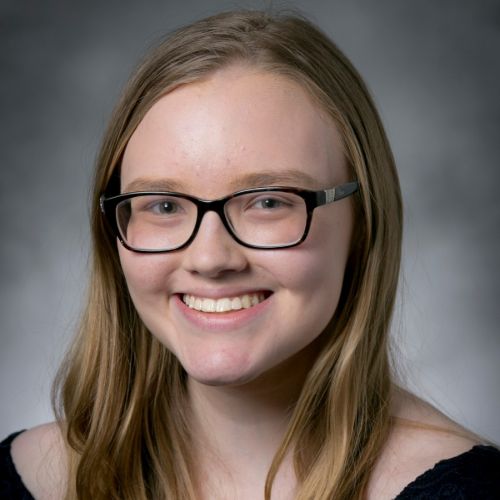 Cara Price
Campus: UNC
Hometown: Pittsburgh, PA
High School: South Fayette High School
Ask me what I care about, and my answer will vary by the day. On a Monday morning, my reluctant, sleep-slurred response would probably be "8 hours a night." Catch me in a moment of wakefulness, and it'll be more chipper, certainly more long-winded: a personal manifesto, complete with nods to metaethics, our place in the cosmos, and the value of benevolent curiosity.  Inviting my friends to answer on my behalf would generate the simplest answer yet: "donuts."
What I'm getting at here is not sleep nor sugar, nor even philosophy. It's perspective. Like Sylvia Plath, I would love to "live and feel all the shades, tones and variations of mental and physical experience possible" but acknowledge that omniscience is absurd. What matters to me is thus the process of discovering what should matter to me and why, relating my stance to a range of alternatives.  I don't want a passive answer.  Instead, I want to evolve, whether it be through deep conversations or trips to the donut shop.  In high school, this exploration took several forms -- namely, afternoons divided between Model UN meetings and the tech lab, a year in Moldova studying Russian, and a growing passion for the digital humanities.  In fact, researching applications of data analytics in the humanities, the social sciences, and the arts led me to the Research Triangle, where interdisciplinary projects abound.  I once saw my future as Frost's diverging paths, Schroedinger's cat observed; now I recognize that my interests can be reconciled.  Moving forward, I hope to continue working at the intersection of technology and the liberal arts while studying some combination of mathematics, computer science, history, philosophy, and global affairs.
What drew you to the Robertson Program? I've never put much stock in the idea of the tortured intellectual, locked in an Ivory Tower. Education is discourse -- a conversation that occurs across disciplines and civilizations, but mostly among friends.  The Robertson Program not only builds a community based on this principle, but also ensures that it's composed of curious and compassionate people (who just so happen to be smart, and who aren't afraid to laugh).  The Robbie family might inspire imposter syndrome if not for its openness and warmth, its emphasis on character and encouragement of risk-taking.  I'm excited for the opportunity to grow as a person, a scholar, and a friend in such good company.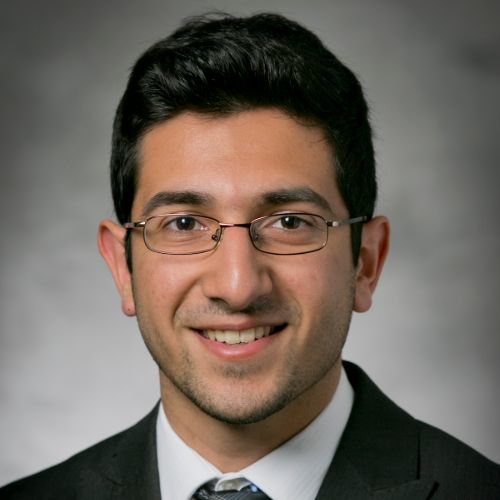 Kameron Sedigh
Campus: Duke
Hometown: Kings Park, NY
High School: Kings Park High School
When I was in middle school, I attended a DNA camp at Cold Spring Harbor Laboratories. For a young boy trying to determine what he wanted to do with his life, learning about DNA in the building where Watson and Crick discovered its structure was an awe-inspiring experience, one which would shape the interests and passions that I bring with me to college. What attracts me to biomedical engineering is that it seeks to solve the problems in the world of biology and medicine through the many applications of engineering. It is seemingly the ultimate interdisciplinary field, and it is the desire to study a field of science of many inquiries and applications that attracts me to biomedical engineering.
What I pride myself in is that I always look to explore and make connections with people of any and all backgrounds and interests. As a child of two Iranian parents, I have come to respect and love other cultures and I always look to keep up to date on foreign affairs around the globe. I am also proud to say that I am both an athlete and a mathlete, a product of my devoted love of sports and desire to academically challenge myself. In high school I have been able to be a part of many families, from the bond of a soccer team to the enthusiastic spirit of a marching band. And what I hope for is to play my part, inspire others, and be inspired by my Robertson, Duke, and UNC families.
What drew you to the Robertson Program? To be completely honest, the Robertson program was completely off my radar when I began my college application process. But even when I finally discovered the program, I didn't think much about it because truthfully it seemed too good to be true. A full scholarship to one of the premier universities in the world? No way. Not possible. But I applied, not seriously expected to receive the scholarship. However slowly I worked my way through the levels of the application process, and then one day, in the bathroom of a bus travelling up to Boston I received the call. The call saying I had been blessed to be a part of a one of a kind family, of academic scholars, altruistic community members, and natural born leaders. A family that challenges, inspires, and learns from one another. The Robertson Scholars Family.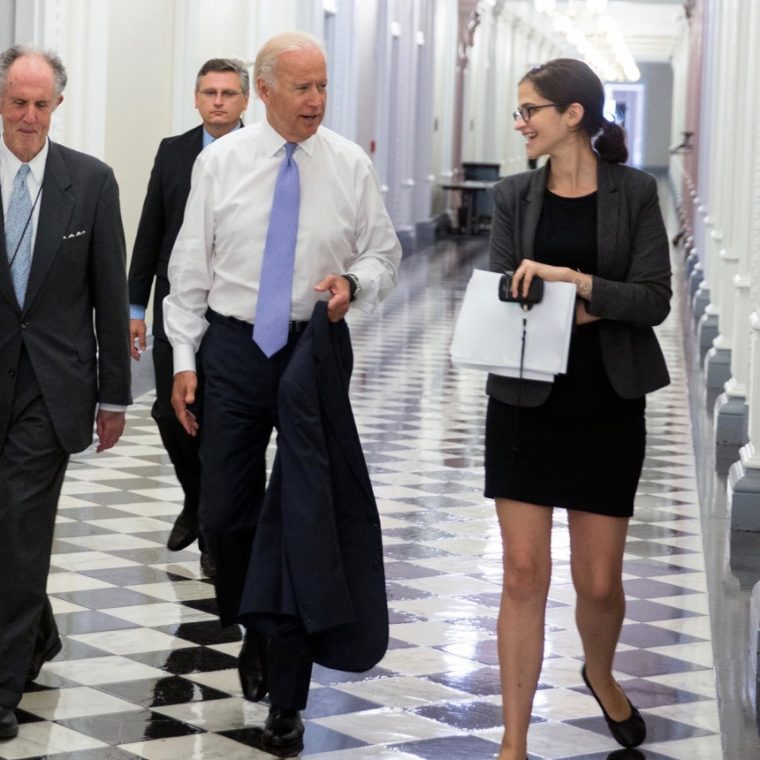 Stef Feldman
Graduation Year: 2010
Campus: Duke
What Does the Robertson Scholars Leadership Program mean to you?
Opportunity - I would not be where I am today without the generosity of the Robertsons. I could not have gone to Duke without the Robertson scholarship. And the mentorship from Robertson staff and internship experiences dramatically shaped who I am and what I do.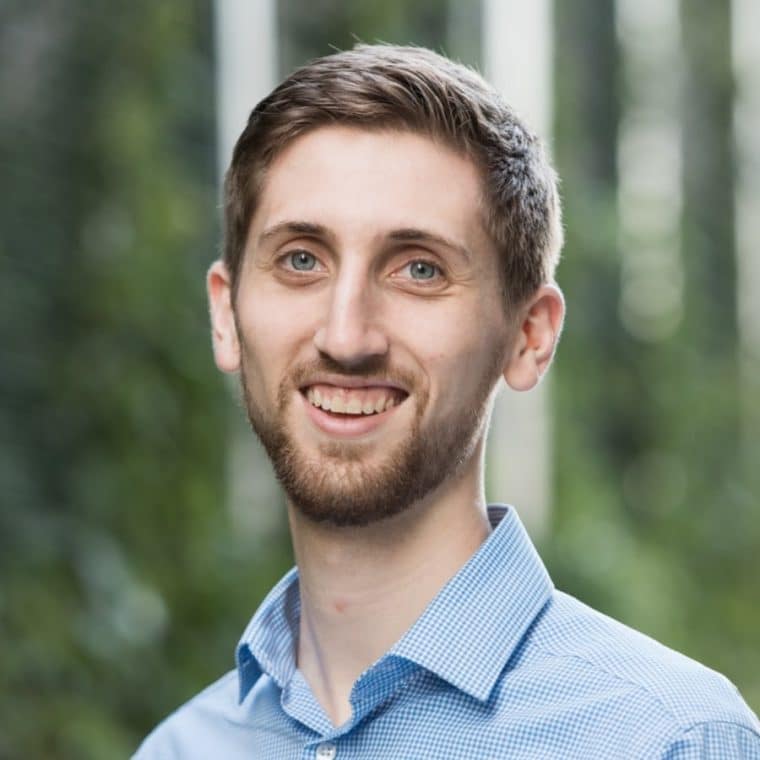 Aaron Lutkowitz
What Does the Robertson Scholars Leadership Program mean to you?
It means having a fluid identity, in all the best ways. You learn to belong on two campuses that think they're incredibly different (in some ways, they are; in more ways, they're not). You learn to attempt (and sometimes fail) to be a respectful and curious citizen of the world by travelling, where identities swirl into being a tourist versus a semi-permanent local, being a student versus being a professional, being apprehensive of the unknown versus fearful of missing out on a transformational moment.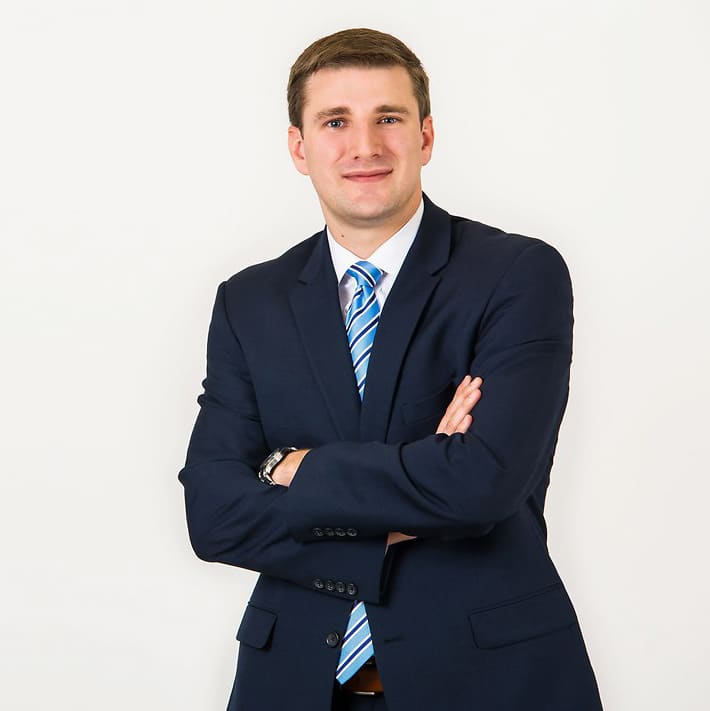 John Harris
What Does the Robertson Scholars Leadership Program mean to you?
The Robertson Scholars Leadership Program literally changed my life. It introduced me to a community of inspiring individuals, funded experiences that pushed my boundaries and fostered deep personal growth, and, best of all, constantly encouraged me to reflect on how I could use this incredible investment to be a force for good in the world.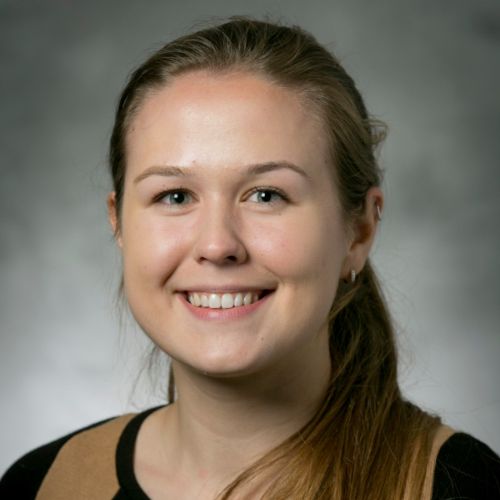 Emily Kian
Campus: UNC
Hometown: Boca Raton, FL
High School: North Broward Preparatory School
As a native Floridian, I've spent my life surrounded by the sea. I became conscious of conservation ideals at a very young age, and my commitment to them has only flourished as I have grown older. During high school, I explored marine conservation and environmentalism in a number of ways. I began interning for a research ecologist in tenth grade, and under her guidance conducted my own research on the body condition of green turtles living in the Everglades and the effect of Fibropapillomatosis on body condition index values. I volunteered for several years at Gumbo Limbo Nature Center, where I learned more about marine conservation while also educating visitors about my research and local marine organisms. As co-president of our school's Ecology Club, I helped implement our members' passion for conservation by planning beach clean ups, invasive species clearings, and other fun events. I also gained invaluable research experience by spending two summers in the British Virgin Islands tagging sea turtles, collecting data, and earning six SCUBA certifications. Preserving the long term viability of the environment is extremely important to me because it is where I feel most at home and also where I hope to find my future career in marine sciences and public policy.
As for my land-based interests, I was an active member of my school's fine arts community. Some of my favorite memories were made in the band room and on the theater stage. I also enjoyed writing for and co-editing our school's online publication, Brainwash. Community involvement is another enduring passion. As vice-president and then president of our Key Club, I created Costume Connection to collect Halloween costumes for children who couldn't afford them. At UNC and beyond, I hope to fight social and economic injustice, especially on behalf of migrants, refugees, and other minority groups. I plan to be a force for change through volunteering, activism, and non-profit work. As a second generation American of multiple ethnicities, I am extremely interested in learning about different backgrounds and helping those who face hardships and discrimination simply because of their differences in culture and heritage.
At UNC, I look forward to getting involved with the Campus Y, the Daily Tar Heel, the Carolina Outdoor Education Center, and the many other opportunities I know I will discover!
What drew you to the Robertson Program? When I first learned about the Robertson Program, I instantly fell in love. It was one-of-a-kind, unlike any other scholarship or leadership program I had ever heard of. The program's emphasis on leadership and helping to better our community was immediately evident. The three AMAZING summer experiences, which encourage us to broaden our horizons, explore our passions, and make lasting impacts in our community, are the perfect combination of service, discovery, and career preparation. Above all, after spending Finalist Weekend with other Robertson finalists, current scholars, alumni, and staff members, I knew this was EXACTLY the community in which I wanted to spend the next four years. The Robertson community is filled with kind, loving people who all share the common ideal of changing our community for the better. The people are really what I love most about this program.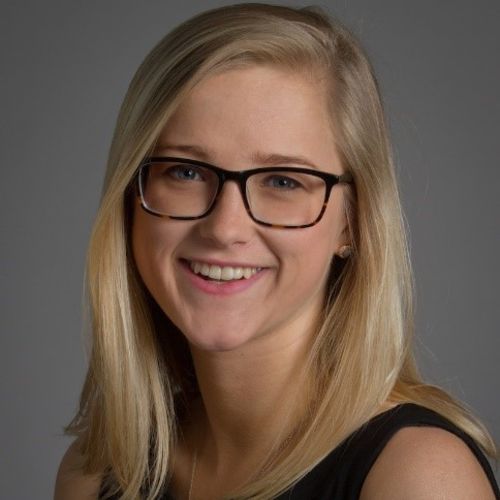 Cameron Beach
Campus: Duke
Hometown: Glenview, IL
High School: Glenbrook South High School
Academic Interests: Documentary studies, women's rights, criminal justice, African and African American studies, political economy, service-learning, international conflict studies.
Extracurriculars/Hobbies: Duke Mock Trial, Durham Giving Project instructor, Chronicle op-ed columnist, Duke Women on the Ballot co-founder, Community Empowerment Fund advocate
Background: As the eldest sibling to a very young sister, I've always been interested in the way young girls' education impact future women's lives-- I've seen my sister grow from a toddler to a fourth grader, and the interactions she's had with her school, her peers and her community has shaped the way she views herself. We're only a decade apart in age, yet she's grown up in a time when young girls are being supported and pushed even more than I was-- I see the ways different programs in her school, her sports teams and even the language we use around her has affected her self-confidence and her view of the future in ways I know I didn't experience as a young girl. Throughout my four years at Duke and beyond, I'm interested in exploring the ways women from different communities interact with their political systems, their schools and their families; I hope to create documentary projects linking different groups of women in different areas to one another through these interactions, and I hope to eventually go to law school and practice in a field related to women's rights or minority rights in America.
What drew you to the Robertson Program?
The people. That is, I'd guess, the answer of many Robertson scholars, and the reason it's so ubiquitous is simple: the Robertson Program draws a diverse, driven and bold group of people together, and there is nothing more inspiring than to be surrounded by passion. Although the interests of scholars range from engineering to anthropology, the community is knit together by the intrinsic excitement and energy that we share-- watching other people relentlessly push themselves to do better keeps me motivated and empowered to do better myself.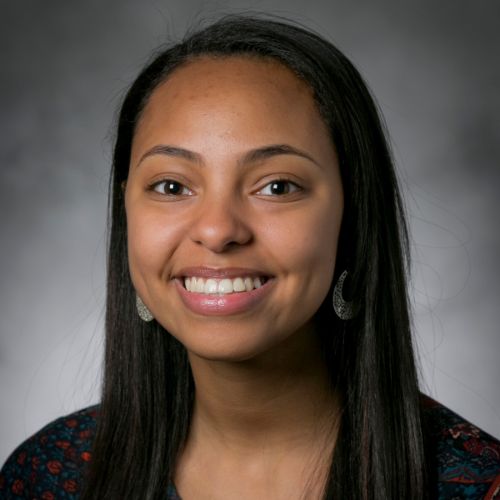 Beza Gebremariam
Campus: Duke
Hometown: Aurora, CO
High School: Overland High School
While other kids bond with their parents by going to the movies and playing board games, my mother and I bond by watching BBC and CNN. Through this I developed a love for politics and a fascination with different cultures. I will be studying Public Policy with the goal of pursuing a career in global affairs. I'd like to pursue a second major, possibly in Economics or a language, but I'm keeping my options open for new academic interests that may appear. Community service is something that has always been important to me and I am excited to find ways to serve my new community in Durham. I hope to combine my love of culture and community service by becoming a Peace Corps volunteer after I graduate. Being from Colorado, I have a passion for hiking though I'm excited to leave the mountains for the beach!
What drew you to the Robertson Program? I love the freedom of the program. Whatever I want to accomplish the Robertson will help me reach that goal. They help me figure out how I want to help others in the future. The Robertson not only gives me freedom, but it also challenges me. The experiences in the program, like the campus switch and the summer opportunities, put me out of my comfort zone which ultimately helps me grow as a person.
Click on the class years below to view a complete list of Robertson Alumni graduates from each class.

Melissa Anderson - UNC 2005

Robert Beasley - UNC 2005

Rebecca Dann - Duke 2005

Randall Drain - Duke 2005

Samantha Fernandez Keys - UNC 2005

Blair Goldstein Beasley - UNC 2005

Maital Guttman - Duke 2005

Jennifer Hasvold - Duke 2005

Rachel Heath - Duke 2005

Anna Hoffius - Duke 2005

Milouska Hoppenbrouwer - Duke 2005

Heavenly Johnson - UNC 2005

Michaela Kerrissey - Duke 2005

Kavitha Kolappa - UNC 2005

Tyler McCormick - Duke 2005

Rebecca O'Doherty - UNC 2005

Christopher Paul - Duke 2005

Brittain Peck - UNC 2005

Sarah Pickle - UNC 2005

Johanna Rankin - UNC 2005

Crystal Sanders - Duke 2005

Christopher Scoville - Duke 2005

Elisabeth Stratton - UNC 2005

Ann Webb - UNC 2005

Colleen Webb - Duke 2005

Pauline Wong - Duke 2005
Charles Adams - UNC 2006

Youngji Bae - Duke 2006

Andrew Chao - Duke 2006

Lauren Chapalee - UNC 2006

Rebecca Chasnovitz - UNC 2006

Ian Faerstein - Duke 2006

Jared Fish - Duke 2006

Olivia Fu - Duke 2006

Kimberly Hayez - Duke 2006

Marina Kukso - Duke 2006

Paula Kweskin - UNC 2006

Mark Laabs - UNC 2006

Lindsey Luebchow - Duke 2006

Pema McGuinness - Duke 2006

Abigail Michaud - UNC 2006

Dinushika Mohottige - Duke 2006

Matthew Mullane - UNC 2006

Charlie Odom - UNC 2006

Seema Parkash - Duke 2006

Daniel Potucek - Duke 2006

Paul Sarker - Duke 2006

Nicholas Shepard - UNC 2006

Timothy Stallmann - UNC 2006

Caitlin Steiger - UNC 2006

Melissa Thompson - Duke 2006

Jan-Willem van der Vaart - UNC 2006

Dalia Wimberly - UNC 2006

Adam Yoffie - Duke 2006

Yaolin Zhou - Duke 2006

Mary Zimmerman Armstrong - UNC 2006
Priscilla Baek - Duke 2007

Lauren Berkowitz - UNC 2007

Emmie Chen - UNC 2007

Aminah Cherry - Duke 2007

Nirmala Chilamkurti - Duke 2007

Meenakshi Chivukula - Duke 2007

Victoria Daskalova - Duke 2007

Amber Dunn - UNC 2007

Dimia Fogam - UNC 2007

Lauren Fryer Lewis - Duke 2007

Kelly Geoghegan - UNC 2007

Christopher Glazner - UNC 2007

Michael Hachey - UNC 2007

Sara Hohenstein - UNC 2007

Christopher Keuler - UNC 2007

Daniel Kimberg - Duke 2007

Carly Knight - Duke 2007

William Krueger - UNC 2007

Jordan Kyle Cohen - Duke 2007

Sorell Massenburg - UNC 2007

Boris Nikolic - Duke 2007

Timothy Reilly - UNC 2007

Catarina Rivera - Duke 2007

Sarah Rutstein - Duke 2007

Kate Scott - UNC 2007

Naike Swai - Duke 2007

Van Tran - UNC 2007

Madeline Walter - UNC 2007

Emily Williams - UNC 2007

Daniel Willner - UNC 2007

Eli Wolfe - Duke 2007
Shemane Amin - Duke 2008

David Beard - UNC 2008

Katherine Bishop - UNC 2008

Jessica Carter - UNC 2008

Andrew Cunningham - Duke 2008

Andrew Davis - UNC 2008

Carson Denny - Duke 2008

Lena Eastin - UNC 2008

Leisha Elmore - Duke 2008

David Fiocco - Duke 2008

Christopher Hopper - Duke 2008

Christopher Kearns - UNC 2008

Rachael Massell - Duke 2008

Cooper McGuire - UNC 2008

David Morgenstern - Duke 2008

Tanisha Palvia - UNC 2008

James Richman - Duke 2008

Jacobus Schutte - UNC 2008

Alexander Snider - UNC 2008

Scott Spillman - UNC 2008

Kelly Stephenson - Duke 2008

Evan Stewart - Duke 2008

Michael Thomson - Duke 2008

Hudson Vaughan - UNC 2008

Anthony Watkins - UNC 2008

Caroline Whistler - Duke 2008

Elizabeth Woltz - UNC 2008

Alice Zimmermann - Duke 2008
Thomas Allin - UNC 2009

Nicholas Anderson - UNC 2009

Susie Baker - UNC 2009

Aja Barretto - UNC 2009

Annalee Bloomfield - UNC 2009

Vivek Chilukuri - UNC 2009

Pablo Friedmann - UNC 2009

Varun Gokarn - Duke 2009

Chamindra Goonewardene - Duke 2009

Lauren Graham - Duke 2009

Daniel Hall - UNC 2009

Matthew Hameroff - Duke 2009

Antonia Helbling - Duke 2009

Kristin Hill - UNC 2009

Daniel Houghton - Duke 2009

Kevin Hwang - Duke 2009

Chetan Jhaveri - Duke 2009

David Kreis - UNC 2009

Lily Kurland - UNC 2009

Samson Mesele - Duke 2009

Daniel Miller - Duke 2009

Gabriella Miyares - UNC 2009

Rachel Northeim - Duke 2009

Kiley Robbins - UNC 2009

Kelsey Schueler - UNC 2009

David Sneed - UNC 2009

Robert Stephens - UNC 2009

John Wulsin - UNC 2009

Aaron Yorke - UNC 2009

 
Yousef AbuGharbieh - Duke 2010

Michael Althoff - UNC 2010

Eric Anderson - UNC 2010

Lisa Bevilacqua - Duke 2010

Anjali Bhatia - Duke 2010

David Brunell - Duke 2010

Michael Chomat - UNC 2010

Kassandra Collins - UNC 2010

Debra Dixon - UNC 2010

Stefanie Feldman - Duke 2010

Faraaz Khan - UNC 2010

Ashley Klein - UNC 2010

Nabil Kleinhenz - UNC 2010

Nandini Kumar - Duke 2010

Desire? LaGrappe - UNC 2010

Joseph Long - UNC 2010

Emily Matthews - Duke 2010

Andrew Pickens - Duke 2010

Margaret Salinger - UNC 2010

Anthony Sawyer - UNC 2010

Norman Seay - Duke 2010

Daron Sharps - UNC 2010

Jacqueline Sims - Duke 2010

Lena Skandera - Duke 2010

Julia Straka - Duke 2010

Christopher Straka - Duke 2010

Meghan Williams - UNC 2010

Jaron Wilson - UNC 2010

Bernard Worthy - UNC 2010

Amy Zhang - UNC 2010

Andrew Zonderman - Duke 2010
Rebecca Agostino - Duke 2011

Ryan Brown - Duke 2011

Nicholas Bruns - Duke 2011

Christopher Clayman - UNC 2011

Meryl Colton - Duke 2011

Kathryn Cox - Duke 2011

Natalie Crimp - Duke 2011

Elizabeth Deane - UNC 2011

Alexis Dennis - UNC 2011

Christopher Edelman - Duke 2011

Allison Hayes Shulman - UNC 2011

Paul Hiatt - UNC 2011

Andrew Hollar - Duke 2011

Alexander Janes - UNC 2011

Amanda Johnson - UNC 2011

Alexander Kilkka - UNC 2011

Joy Lampkin - Duke 2011

Harrison Lee - Duke 2011

Kyeongho Lee - Duke 2011

Robyn Levine - UNC 2011

Lauren Linn (Strickland) - Duke 2011

Marc Loeffke - Duke 2011

Leah Milbauer - Duke 2011

Carissa Mueller - Duke 2011

Matthew Price - UNC 2011

Charles Sellew - UNC 2011

Nikhil Taneja - Duke 2011

Timothy Thomson - Duke 2011

Sofia Wilson - UNC 2011
Jess Adams - UNC 2012

Tess Arrowood - UNC 2012

Kenneth Barshop - UNC 2012

Michael Bernert - Duke 2012

Eric Butter - UNC 2012

Taylor Clarke - Duke 2012

Matthew Clayton - Duke 2012

Lina Colucci - Duke 2012

Erin Convery - Duke 2012

Stella Dee - Duke 2012

Jiakun Ding - UNC 2012

Benjamin Elkind - UNC 2012

Nari Ely - UNC 2012

Joshua Evans - Duke 2012

Caroline Fairchild - Duke 2012

Kimberley Goffe - Duke 2012

Kenneth Haisfield - UNC 2012

John Harris - UNC 2012

Hilary Henry - Duke 2012

Harrison Hines - Duke 2012

Alison Kibbe - Duke 2012

Spencer Kuzmier - UNC 2012

Mitchell Long - UNC 2012

Amir Chireh Mehr - Duke 2012

Emma Miller - Duke 2012

Megan Morikawa - Duke 2012

David Mulcahy - UNC 2012

Jennifer Paxton - UNC 2012

Braveen Ragunanthan - Duke 2012

Brent Sodman - Duke 2012

Austin Stanion - UNC 2012

Andrew Sugrue - UNC 2012

Zachary Tracer - Duke 2012

Margo Werner - Duke 2012

Caitlin Williams - UNC 2012

Oliver Wilson - Duke 2012

Nina Woolley - Duke 2012

Jung-yi Yoo - UNC 2012

Cameron Zohoori - Duke 2012

Jennifer Zwilling - Duke 2012

 
Thomas Atwood - Duke 2013

Benjamin Barge - UNC 2013

Victoria Bennett - UNC 2013

Ryan Boone - Duke 2013

Jessica Broadus - UNC 2013

Jared Ciervo - UNC 2013

Travis Crayton - UNC 2013

Hunter Douglas - Duke 2013

Dylan Flye - Duke 2013

Ivanna Gonzalez - UNC 2013

Joseph Holthaus - UNC 2013

Antonio Jackson - UNC 2013

Jeremy Knight - UNC 2013

Christine Larson - Duke 2013

Jacob Lerner - UNC 2013

Elizabeth Lynch - UNC 2013

Omar Nazzal - Duke 2013

Caitlin Nettleton - UNC 2013

Jagir Patel - UNC 2013

Yesenia Pedro Vicente - UNC 2013

Alec Rubenstein - UNC 2013

Claire Sorrenson - Duke 2013

Jocelyn Streid - Duke 2013

Alpha Tessema - Duke 2013

Alexis Wallace - Duke 2013

Victoria Wilmarth - Duke 2013

Lauren Winston - UNC 2013

Kelsey Woodford - Duke 2013

Joyce Yu - Duke 2013
Alexander Belokopytov - UNC 2014

Fabio Berger - Duke 2014

Alexander Bloedel - Duke 2014

Jakob Blomqvist - Duke 2014

Margaret Brown - UNC 2014

Abigail DelBianco - Duke 2014

Dagbedji Fagnisse - Duke 2014

Erika Ferguson - UNC 2014

Kaitlin Gladney - Duke 2014

John Guzek - UNC 2014

Samantha Halle - UNC 2014

Andrew Hanna - Duke 2014

Ajeet Hansra - Duke 2014

Edward Hardison - UNC 2014

Anne Helbling - Duke 2014

Eli Hornstein - UNC 2014

Jordan Imbrey - UNC 2014

Soroush Jamali Pour - Duke 2014

Erika Keil - UNC 2014

Joyce Lau - Duke 2014

Aaron Lutkowitz - UNC 2014

Paula Munoz - UNC 2014

Blake O'Connor - UNC 2014

Wilson Orr - UNC 2014

Thomas Pendlebury - UNC 2014

Jacob Robinson - Duke 2014

Stefanie Schwemlein - UNC 2014

Robert Sewell - UNC 2014

Caitilin Slattery - Duke 2014

Daniel Strunk - Duke 2014

Colin Ward - UNC 2014

Katherine Zhang - Duke 2014

Angela Zhou - Duke 2014

Alex Zhu - Duke 2014

Zachary Zlatev - UNC 2014

 
Ademide Adelekun - UNC 2015

Elisa Berson - Duke 2015

Scott Boisvert - Duke 2015

Julian Borrey - Duke 2015

John Bowman - Duke 2015

Oren Bukspan - Duke 2015

James Collier - UNC 2015

Brenna Cukier - UNC 2015

Spencer Dahl - Duke 2015

Emelyn Erickson - Duke 2015

Kristen Fajgenbaum - UNC 2015

Jillian Froelick - UNC 2015

Benjamin Hatt - Duke 2015

Minhazul Islam - Duke 2015

Katie Jordan - UNC 2015

Woojin Kim - Duke 2015

Caroline Leland - UNC 2015

Paige Muggeridge - Duke 2015

Minali Nigam - Duke 2015

Gift Nyikayaramba - Duke 2015

Anthony Olawo - Duke 2015

Oluwatobi Runsewe - Duke 2015

Sarah Rutherford - UNC 2015

Loren Shealy - UNC 2015

Jefferson Sinclair - UNC 2015

Lydia Thurman - Duke 2015
Oladimeji Abidoye - Duke 2016

Rachel Anderson - Duke 2016

Anne Baldridge - UNC 2016

James Band - Duke 2016

Joseph Calder - UNC 2016

Thomas Cole - Duke 2016

Jamal Edwards - Duke 2016

Nadine Goldberg - Duke 2016

Pranav Haravu - UNC 2016

Alexander Hatzis - UNC 2016

Fedor Kossakovski - UNC 2016

Joanna Kuang - Duke 2016

Abdul Latif - Duke 2016

Daniel Lim - Duke 2016

Evan Lumbra - UNC 2016

Sowmya Mangipudi - UNC 2016

Tafadzwa Matika - UNC 2016

Mehul Mehta - Duke 2016

Grace Oathout - Duke 2016

Nicholas Orr - Duke 2016

Thomas Prebble - Duke 2016

Jacob Rosenberg - UNC 2016

Sophia Sennett - Duke 2016

James Smith - UNC 2016

Devin Solanki - Duke 2016

Michael Yang - Duke 2016
Graham Adeson - Duke 2017

Chinyere Amanze - Duke 2017

Sebastian Baquerizo - Duke 2017

Brent Comstock - UNC 2017

Brooke Davies - UNC 2017

Rachel Freedman - Duke 2017

Abigail Gay - UNC 2017

Virginia Hamilton - UNC 2017

Kassra Homaifar - UNC 2017

Shafali Jalota - UNC 2017

Frank Jiang - UNC 2017

Nicolas Johnston - Duke 2017

Kasper Kubica - Duke 2017

Monique LaBorde - UNC 2017

Jaclyn Lee - UNC 2017

Tierney Marey - Duke 2017

Charlotte McKay - Duke 2017

Anna Mukamal - Duke 2017

Jacob Olliffe - UNC 2017

Oluwasanmi Oyenuga - Duke 2017

Sumeet Patwardhan - UNC 2017

Arjun Raghavan - UNC 2017

Christina Schmidt - Duke 2017

David Spratte - UNC 2017

Sofia Stafford - Duke 2017

Nathaniel Wagner - UNC 2017

Elizabeth Wilson - Duke 2017

Maimuna Abdi Yussuf - Duke 2017

Griffin Unger - UNC 2017
Maire Amlicke - UNC 2018
Persis Bhadha - UNC 2018
Mark Botterill - Duke 2018
Benjamin Boyd - UNC 2018
Claire Boyd - UNC 2018
Henrik Cox - Duke 2018
Mark Dawson - UNC 2018
Andre Domingues - UNC 2018
Maya Durvasula - Duke 2018
Diandra Dwyer - UNC 2018
Emily Goldstein - UNC 2018
Alexandra Hehlen - UNC 2018
Philip Howard - UNC 2018
Samuel Kelly - Duke 2018
Matthew King - Duke 2018
Amy Kramer - Duke 2018
Olivia Linn - UNC 2018
Sydney McAuliffe - Duke 2018
McNair Mitchener - UNC 2018
Michelle Moffa - Duke 2018
Philip Moss - Duke 2018
Ian Muriuki - UNC 2018
Rimel Mwamba - UNC 2018
Joshua Neuhaus - Duke 2018
Ogechi Onyeka - Duke 2018
Chinmay Pandit - Duke 2018
Chandler Phillips - Duke 2018
Eric Qian - UNC 2018
Caitlin Rosica - UNC 2018
Miriam Singer - Duke 2018
Jackson Skeen - Duke 2018
Kya Sorli - Duke 2018
Andrew Tan-Delli Cicchi - Duke 2018
Griffin Unger - UNC 2018
Elizabeth Zhao - Duke 2018
Sreya Atluri - UNC 2019
Catalina Berenblum - UNC 2019
Lucy Best - UNC 2019
Chaya Bhat - Duke 2019
Jermaine Bryant - UNC 2019
Forest Cummings - Taylor - Duke 2019
George Elliott - Duke 2019
Harold Elworthy - Duke 2019
Scott Emmons - UNC 2019
Kyra Exterovich-Rubin - UNC 2019
Henry Feng - Duke 2019
Brady Gilliam - UNC 2019
Hannah Godefa - Duke 2019
Wilson Guo - UNC 2019
Eliza Harrison - UNC 2019
Ian Jaffe - Duke 2019
Kalif Jeremiah - Duke 2019
Erica Johnson - UNC 2019
Mia King - Duke 2019
Brennan Lewis - UNC 2019
Noah Mancuso - UNC 2019
Rachael Murtagh - Duke 2019
Ray Pryor - Duke 2019
Vishnu Ramachandran - UNC 2019
Elina Rodriguez - UNC 2019
Rohan Sheth - Duke 2019
Myla Swallow - Duke 2019
Kat Tan - UNC 2019
Daya Uppal - UNC 2019
Trey Walk - Duke 2019
Elle Winfield - Duke 2019