Twenty years after the first Scholars class entered the Program, our alumni community now includes over 450 Scholars. These individuals are leaders all over the word, living out the values of the Robertson Program as teachers, bankers, doctors, poets, lawyers, consultants, scientists, researchers, and entrepreneurs. They remain a vibrant and committed group of individuals who make significant contributions to the communities around them.
What Does the Robertson Scholars Leadership Program mean to you?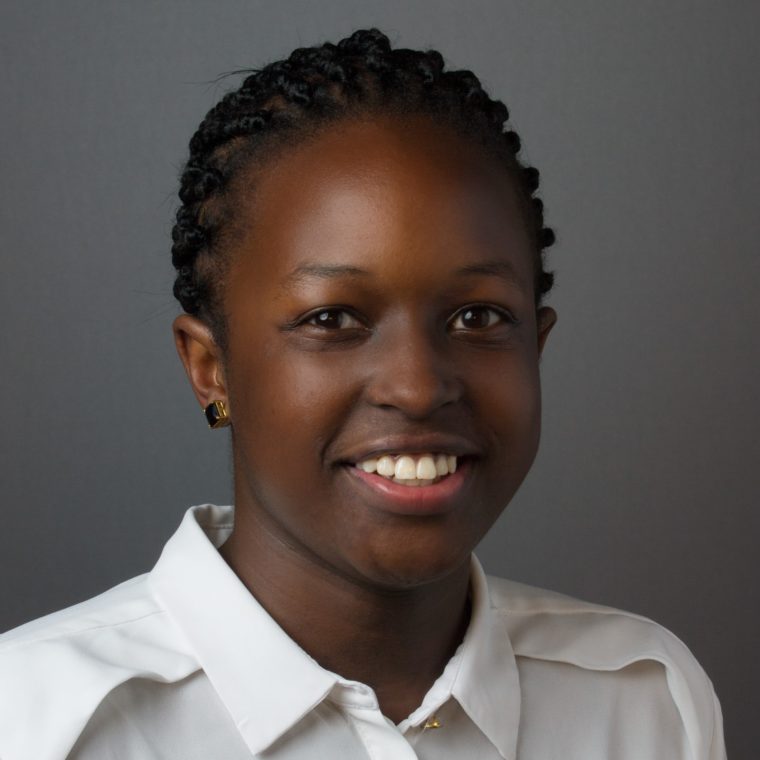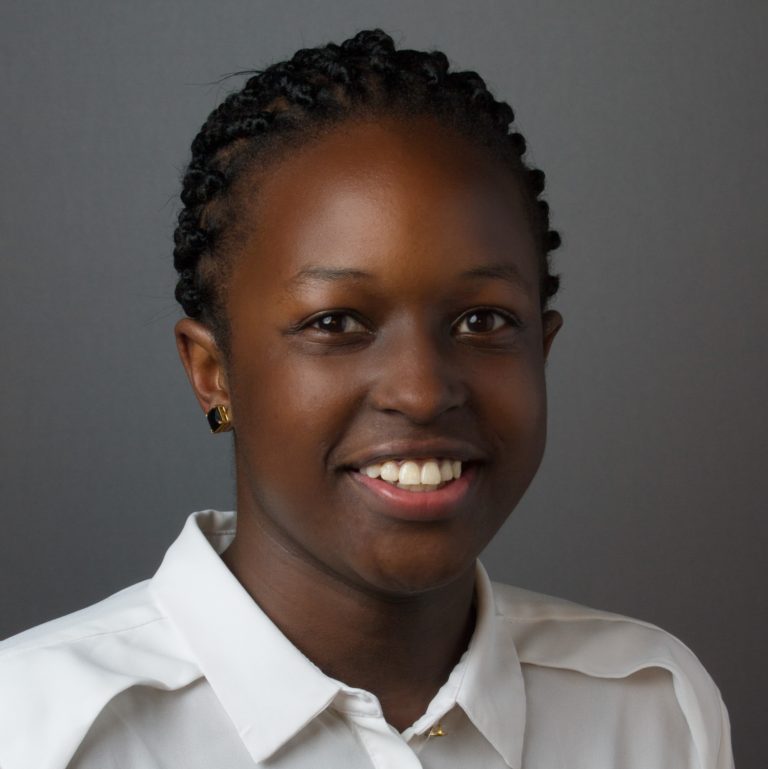 Michelle Nandi
Campus: UNC
Hometown: Nairobi, Kenya
High School: African Leadership Academy
Seeing the power of micro-finance through women in my community ensured I developed a great interest in the power of Economics and I plan to pursue this as a major. In the last two years, my love for sports has grown increasingly and my passion for both has me interested in bridging the two studies.
Ultimately I want to see sport become a viable career for the Kenyan youth and the sports sector in the country grow as a result of sustainable financial support.
I have played basketball competitively for eight years and plan on continue with the sport. I enjoy jogging as well as playing and watching soccer. If I am not on the sports field, I am most likely watching documentaries.
What drew you to the Robertson Program?
Being a lover of many things – history, math, sports … the list can go on – I have always been drawn to interdisciplinary programs and I knew this was the kind of experience I was searching for when applying to college. The Robertson Program could not be more perfect. With the opportunity to take classes at both Duke University and UNC-Chapel Hill, I am sure my ability to make new connections across my interests will be strengthened. Besides, who would not want to be part of a group of ambitious, supportive and talented young individuals?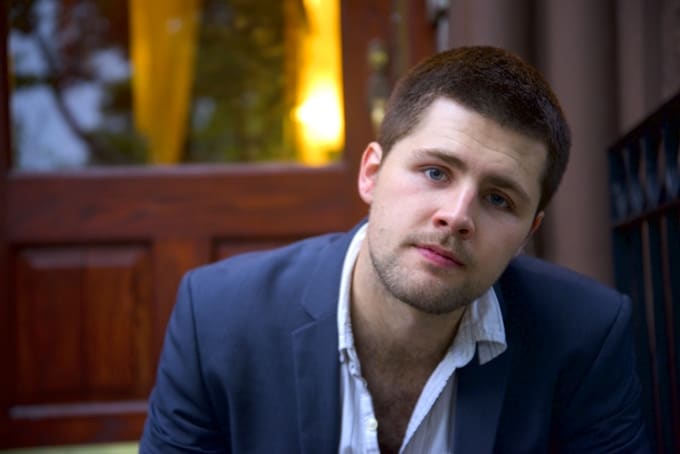 Ben Hatt
Graduation Year: 2015
Campus: Duke
What Does the Robertson Scholars Leadership Program mean to you?
It means being as supportive to your fellow Robertson community as possible. It means trying to use your skills, whatever they maybe, in order to make a difference in some manner. And it means having a certain approach to life that lets your actions and character do the talking, rather than your words.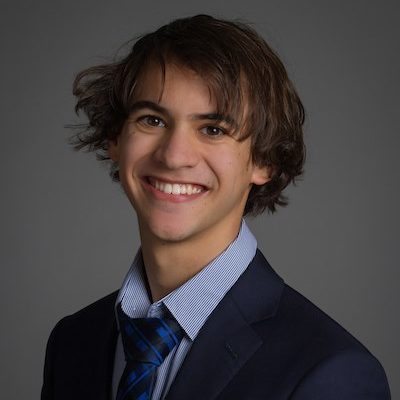 Michael Muller
Campus: UNC
Hometown: Portland, OR
High School: Westview High School
I have been working with the Mathnasium corporation and have been teaching children math for many years now. Tutoring kids and being involved in their learning processes is something that I'm passionate about and immensely grateful for. With math being a large part of my life, I'm hoping to direct that energy into the field of computer science or possibly economics. I'm consistently amazed at the extent of which computers are part of our every day lives, so I'm excited to study and discover new ways that computers can help humans.
Other activities that are a big part of my life include music and meditation. I have been playing the piano and guitar for a few years now and making or playing music with friends and loved ones gives me so much joy. Practicing mindfulness through meditation is also a passion that I have discovered in recent years that has given me perspective in my daily activities and that I intend to continue throughout my life.
What drew you to the Robertson Program? The "dual-citizenship" aspect of the Robertson Program is the most unique element of the scholarship program that really drew me in. Of all the scholarships and programs I had read about, none offered such an amazing and special opportunity to be a part of two communities on two separate campuses. The freedom that the Program gives to its scholars along with all the resources and investments that is supplied to each individual Robertson Scholar gives us all the privilege to really go out and be unafraid to find our passions.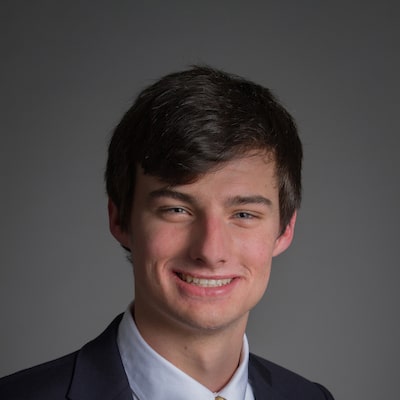 Patrick Clinch
Campus: UNC
Hometown: Dunwoody, GA
High School: Dunwoody High School
I was born in Atlanta, GA and have lived in North Atlanta all my life. I am interested history, literature, philosophy and political science in no particular order and I hope to be involved in policy creation in the future in one capacity or another. I am also involved in theatre, particularly improv comedy, and I am interested in the power of humor to create social change. In my free time I enjoy running, watching Jeopardy and eating tacos.
What drew you to the Robertson Program?
The Robertson represents a personal investment in my future, whatever that may be. I appreciate the diversity of individuals that participate in this program both in terms of interests and background. I also found the endless potential of the summer experiences to be a rare and exciting opportunity that would allow me to create experiences that will fit into my particular interests and goals.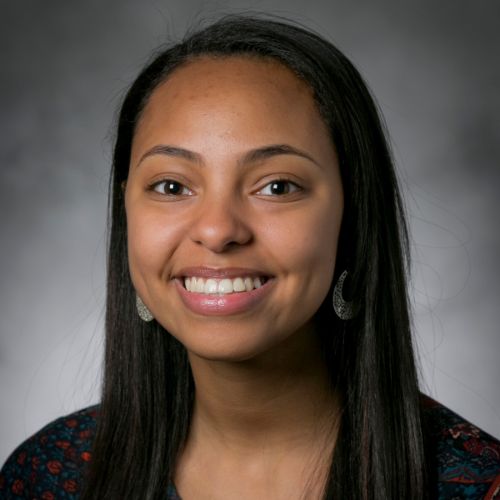 Beza Gebremariam
Campus: Duke
Hometown: Aurora, CO
High School: Overland High School
While other kids bond with their parents by going to the movies and playing board games, my mother and I bond by watching BBC and CNN. Through this I developed a love for politics and a fascination with different cultures. I will be studying Public Policy with the goal of pursuing a career in global affairs. I'd like to pursue a second major, possibly in Economics or a language, but I'm keeping my options open for new academic interests that may appear. Community service is something that has always been important to me and I am excited to find ways to serve my new community in Durham. I hope to combine my love of culture and community service by becoming a Peace Corps volunteer after I graduate. Being from Colorado, I have a passion for hiking though I'm excited to leave the mountains for the beach!
What drew you to the Robertson Program? I love the freedom of the program. Whatever I want to accomplish the Robertson will help me reach that goal. They help me figure out how I want to help others in the future. The Robertson not only gives me freedom, but it also challenges me. The experiences in the program, like the campus switch and the summer opportunities, put me out of my comfort zone which ultimately helps me grow as a person.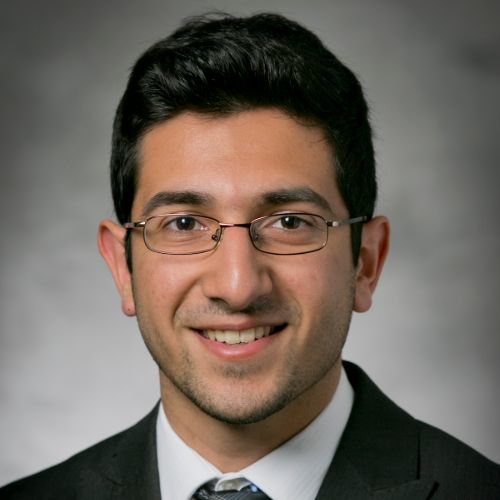 Kameron Sedigh
Campus: Duke
Hometown: Kings Park, NY
High School: Kings Park High School
When I was in middle school, I attended a DNA camp at Cold Spring Harbor Laboratories. For a young boy trying to determine what he wanted to do with his life, learning about DNA in the building where Watson and Crick discovered its structure was an awe-inspiring experience, one which would shape the interests and passions that I bring with me to college. What attracts me to biomedical engineering is that it seeks to solve the problems in the world of biology and medicine through the many applications of engineering. It is seemingly the ultimate interdisciplinary field, and it is the desire to study a field of science of many inquiries and applications that attracts me to biomedical engineering.
What I pride myself in is that I always look to explore and make connections with people of any and all backgrounds and interests. As a child of two Iranian parents, I have come to respect and love other cultures and I always look to keep up to date on foreign affairs around the globe. I am also proud to say that I am both an athlete and a mathlete, a product of my devoted love of sports and desire to academically challenge myself. In high school I have been able to be a part of many families, from the bond of a soccer team to the enthusiastic spirit of a marching band. And what I hope for is to play my part, inspire others, and be inspired by my Robertson, Duke, and UNC families.
What drew you to the Robertson Program? To be completely honest, the Robertson program was completely off my radar when I began my college application process. But even when I finally discovered the program, I didn't think much about it because truthfully it seemed too good to be true. A full scholarship to one of the premier universities in the world? No way. Not possible. But I applied, not seriously expected to receive the scholarship. However slowly I worked my way through the levels of the application process, and then one day, in the bathroom of a bus travelling up to Boston I received the call. The call saying I had been blessed to be a part of a one of a kind family, of academic scholars, altruistic community members, and natural born leaders. A family that challenges, inspires, and learns from one another. The Robertson Scholars Family.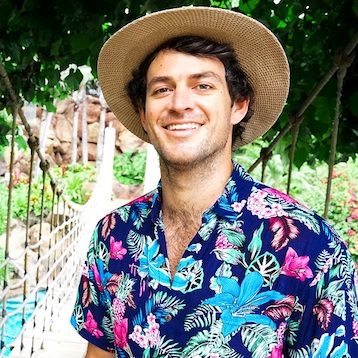 Kenny Haisfield
What Does the Robertson Scholars Leadership Program mean to you?
It means I'm supposed to act on my passions and rise to the challenge of doing good / impacting the lives of others along the way. Being a Robertson has trained me to make "doing good" a natural part of my life, not something that seems like a task or obligation.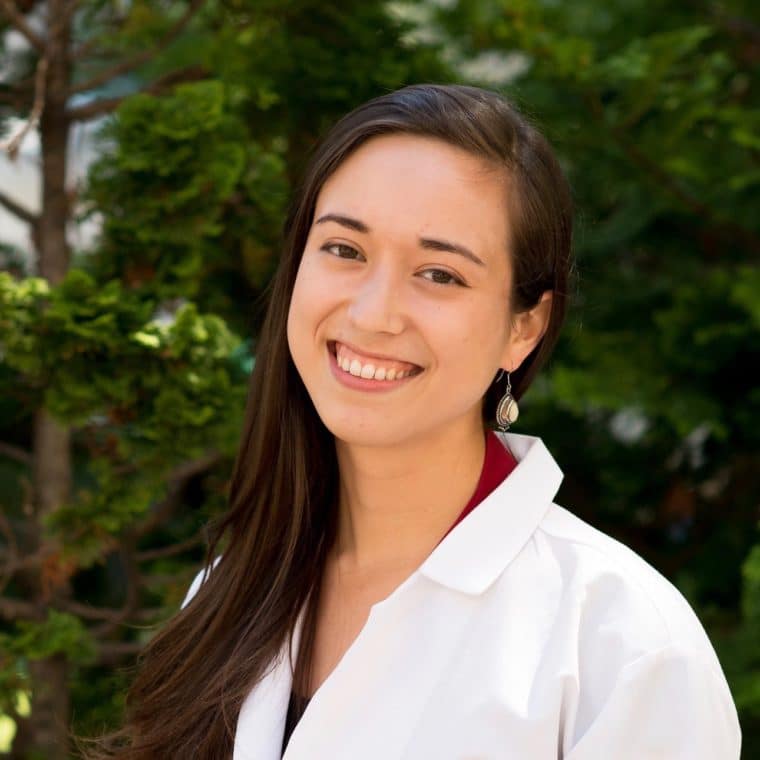 Jocelyn Streid
Graduation Year: 2013
Campus: Duke
What Does the Robertson Scholars Leadership Program mean to you?
Being a Robertson means learning how to listen to the ways the world hurts. It means asking questions - who are the marginalized? Where is there injustice? What can we do about it? And when these questions feel too big and too heavy, being a Robertson means having a community of mentors, friends, and soul-strengtheners to ask the questions with you.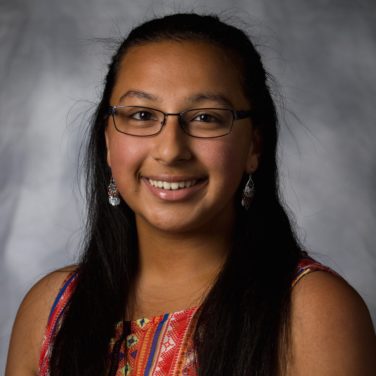 Divya Mahesh
Campus: UNC
Hometown: St. Augustine, FL
High School: Allen D Nease High School
Academic Interests: Psychology major, Neuroscience and Chemistry minors, Pre-Med, specific interests in rural healthcare and health disparities
Extracurriculars / Hobbies: Duke Neurology lab studying Parkinson's Disease, SHAC (Student Health Action Coalition), Robertson Community Coordinators, GlobeMed at UNC, Hindu YUVA
What drew you to the Robertson Program? It is an accepted fact for high school students applying to colleges and scholarships that each student can attend only one university and will most likely pay a fortune to do so. The Robertson Scholars Program completely shatters these ideas and instead offers a whole new world of opportunities. Through the Robertson Program, I will have access to unparalleled opportunities, ranging from the resources of both Duke and UNC, to a vibrant academic community filled with intelligent students who support each other, to quite literally the whole world. I was also drawn to the Robertson Program's focus and emphasis on service and leadership. After attending Finalist Weekend and seeing the true community feeling that exists between the Robertson scholars, I was convinced that this program offers the best of every world.
How has your experience with the Robertson Program shaped your goals and career path? The Robertson Program has provided me with a plethora of opportunities to explore my interests in the medical field. I have wanted to become a doctor for as long as I can remember. Through volunteering in hospitals and founding a free medical clinic during high school, I developed a specific interest in understanding and combatting health inequities. However, the Robertson Program offered me a world of experiences that opened my eyes to the challenges in rural healthcare and deepened my interest in the medical field as a whole.
Favorite Robertson moment: Trip to Asheville during Community Summer! I spent my first summer in Tarboro, NC with four other scholars. During the summer, we decided to meet up with the Whitesburg scholars in Asheville. We spent the weekend hiking, exploring the town, and exchanging stories of our summers in the two smallest Community Summer sites!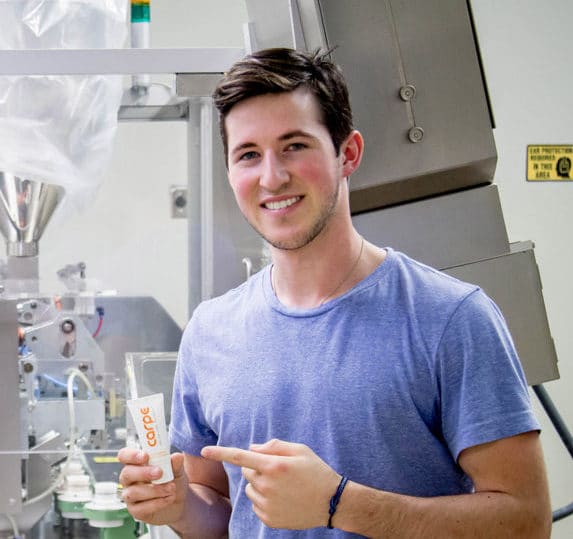 David Spratte
Graduation Year: 2017
Campus: UNC
What Does the Robertson Scholars Leadership Program mean to you?
The Robertson and the incredibly tight knit, supportive, and collaborative community that it fosters, is the reason that I found my passion in life and had the opportunity to pursue it after graduation. Carpe - my startup that I co-founded with a Duke Robertson - exists because of the scholarship and the community and resources that it provided. With the program's growth and expansion over the past several years, I can't even begin to imagine the opportunities that exist through the Robertson Scholarship today.
Click on the class years below to view a complete list of Robertson Alumni graduates from each class.