Twenty years after the first Scholars class entered the Program, our alumni community now includes over 450 Scholars. These individuals are leaders all over the word, living out the values of the Robertson Program as teachers, bankers, doctors, poets, lawyers, consultants, scientists, researchers, and entrepreneurs. They remain a vibrant and committed group of individuals who make significant contributions to the communities around them.
What Does the Robertson Scholars Leadership Program mean to you?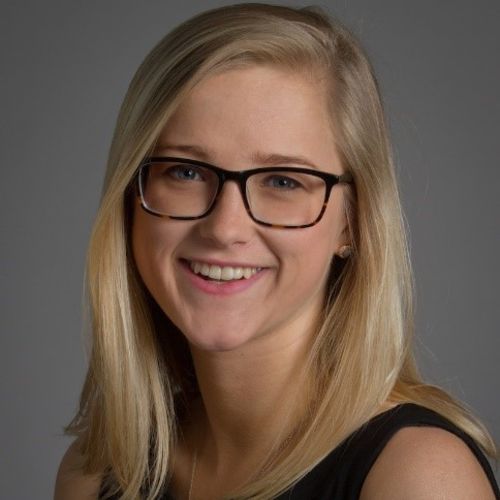 Cameron Beach
Campus: Duke
Hometown: Glenview, IL
High School: Glenbrook South High School
Academic Interests: Documentary studies, women's rights, criminal justice, African and African American studies, political economy, service-learning, international conflict studies.
Extracurriculars/Hobbies: Duke Mock Trial, Durham Giving Project instructor, Chronicle op-ed columnist, Duke Women on the Ballot co-founder, Community Empowerment Fund advocate
Background: As the eldest sibling to a very young sister, I've always been interested in the way young girls' education impact future women's lives-- I've seen my sister grow from a toddler to a fourth grader, and the interactions she's had with her school, her peers and her community has shaped the way she views herself. We're only a decade apart in age, yet she's grown up in a time when young girls are being supported and pushed even more than I was-- I see the ways different programs in her school, her sports teams and even the language we use around her has affected her self-confidence and her view of the future in ways I know I didn't experience as a young girl. Throughout my four years at Duke and beyond, I'm interested in exploring the ways women from different communities interact with their political systems, their schools and their families; I hope to create documentary projects linking different groups of women in different areas to one another through these interactions, and I hope to eventually go to law school and practice in a field related to women's rights or minority rights in America.
What drew you to the Robertson Program?
The people. That is, I'd guess, the answer of many Robertson scholars, and the reason it's so ubiquitous is simple: the Robertson Program draws a diverse, driven and bold group of people together, and there is nothing more inspiring than to be surrounded by passion. Although the interests of scholars range from engineering to anthropology, the community is knit together by the intrinsic excitement and energy that we share-- watching other people relentlessly push themselves to do better keeps me motivated and empowered to do better myself.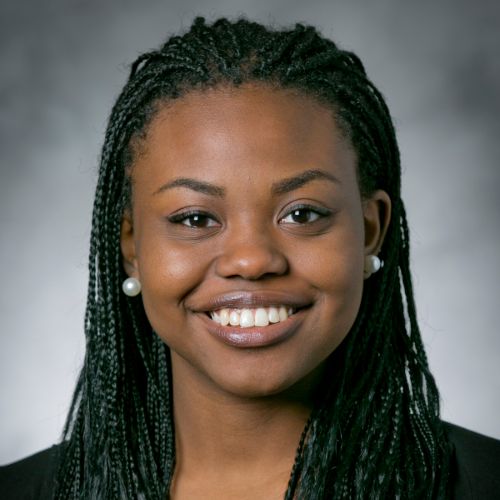 Sydney Adams
Campus: UNC
Hometown: Midlothian, VA
High School: Collegiate School
At the beginning of my high school career, I was anxious to find my niche. Would it be the arts, writing, a sport I'd yet to discover my talent in? I had no idea. Within the next two years, however, I was able to discover the passions and love I have for service, working with children, and global and diversity initiatives.
In July 2013, after completing my freshman year,  I became one of thirteen student ambassadors for my school at a youth leadership festival at Lebone II College in Rustenberg, South Africa. As my first international experience, the trip was transformational, not only giving me a look into another culture, but also sparking my interest in international politics. Later that same year, I attended the annual Student Diversity Leadership Conference (SDLC) outside of Washington, D.C. as a representative of my school's diversity club, Mosaic. SDLC consisted of three days, 1,200 private school students, and loads of information, centered around educating each of us about each of the eight social identifiers (race, gender, religion, ethnicity, sexual orientation, age, ability, and socioeconomic status) and creating a more inclusive, aware, and socially competent community.   From this experience, I became a strong ally for the LGBTQ community, a support system for students of diverse backgrounds at my school, and a speaker against microaggressions.
My experiences in South Africa and at SDLC paved the way for the rest of my high school years, and were the templates for every other opportunity I took advantage of. Before graduating, I attended seven other diversity conferences and helped start diversity initiatives at my school, interned at the Children's Museum of Richmond for a year, and volunteered in Ghana for weeks, spending my mornings as a preschool teacher and my afternoons painting a school in a rural village. I served as both a Junior and Senior Ambassador in my high school's International Emerging Leaders Conference (IELC), using the experience to meet, work with, and forge relationships with 59 students from 12 different countries. I also volunteered in an after-school program for English as a Second Language (ESL) students in a local middle school, tutoring them and helping them transition from their lives in the Middle East, South America, or beyond.
There are not enough words to describe how each of those experiences have positively influenced my life, but what I learned over time is that my service to the world is only as important as the impact it has on the communities, people, or even one individual that I've interacted with. My passion for people shines through within all of my endeavors, whether through an English paper, history project, or speech I give at church or school. I hope that my time at UNC will allow me to continue to explore each of my passions and render me successful in all of my academic and extracurricular pursuits.
What drew you to the Robertson Program? After researching what scholarships were available to students applying to UNC, the Robertson Program caught my eye because of its mission statement and its goal to mold us into strong, active, and effective  young leaders. The incredible opportunities and experiences that are afforded to Scholars are unrivaled, and I could not imagine a more perfect fit for me.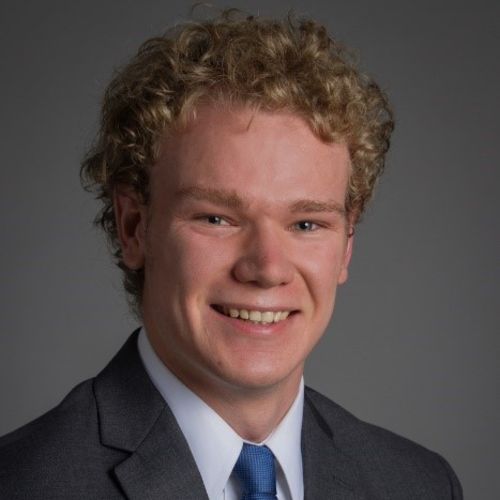 Stephen Buys
Campus: UNC
Hometown: Asheville, NC
High School: Asheville High School
In elementary school, I struggled to read even the simplest words. That, coupled with my mild stutter and major shyness, made it difficult for me to to enjoy anything that required reading, writing, or speaking. Eleven years and many incredible teachers later, I'm double-majoring in public policy and journalism, with a hopeful minor in creative writing. Today, if I had to put a face on the person I wanted to be, I'd say Sam Seaborn, the speechwriter on The West Wing.
And while I've grown to love writing, it's the public school teachers who got me there, the public libraries that have kept me going, and the parents whose salaries came from public taxes that I'm most thankful for. At UNC, I've tried to pay a small part of that investment back with Student Government and the Community Empowerment Fund, a nonprofit dedicated to helping people make lasting transitions out of poverty.
Outside of those interests and extracurriculars, I enjoy soccer and basketball, try to go hiking when I'm home in Asheville, and am currently struggling to learn the banjo.
What drew you to the Robertson Program?
As a scholar who applied while already a UNC first-year student, my introduction to the program started with a friend knocking on my door at 2 a.m. the night before winter break and asking me if I'd heard about this weird scholarship that let freshmen apply. Although I hadn't heard of it before then, my googling turned up things like the Exploration Summer and the semester on Duke's campus, and I saw that the Robertson Program presented an opportunity to go far outside the traditional college experience.
Beyond the Robertson programming, however, I believe that the community here is invaluable. I'm not the first to say that, and I certainly won't be the last, but it's impossible not to remark on how being among such a talented, driven, passionate group of people can improve and expand your horizons, even considering what such excellent universities already offer.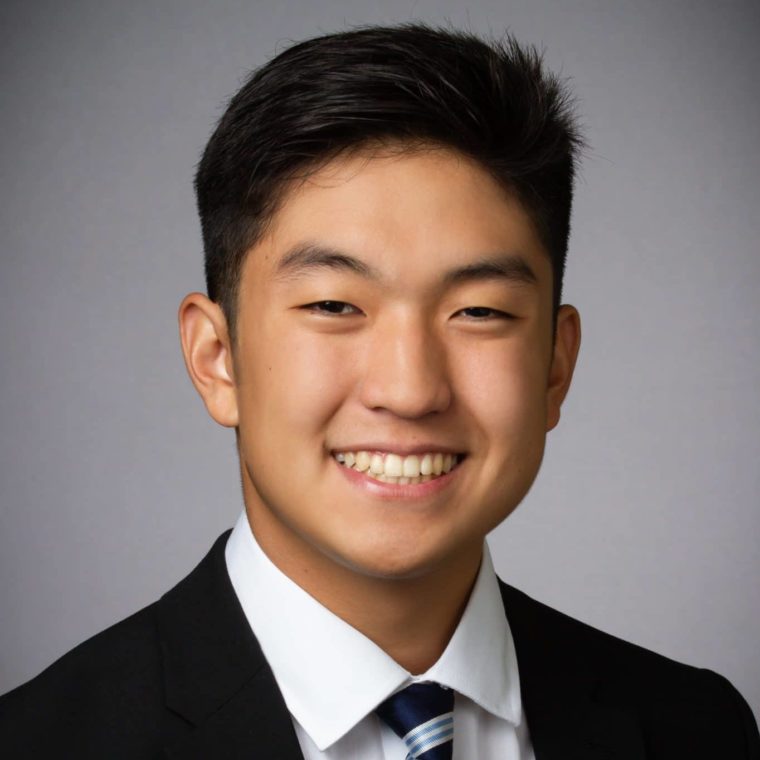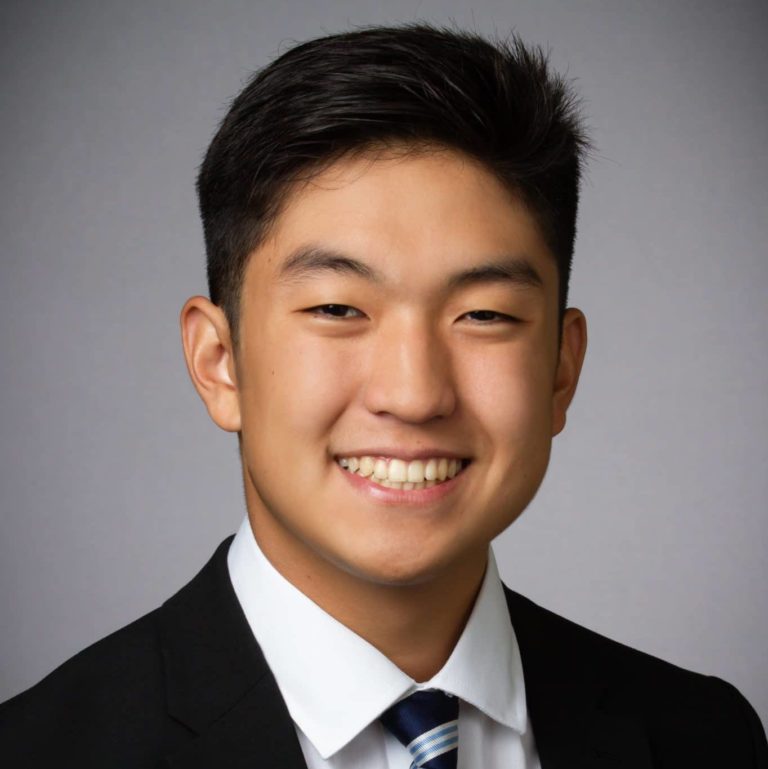 Joel Kim
Campus: Duke
Hometown: Los Angeles, CA
High School: North Hollywood High School
I have always loved to deeply immerse myself in topics that interest me. As a high schooler, I have pursued my passion of international relations as the founding president of my school's Model United Nations team. Learning about real world issues and actively attempting to solve them showed me the value and importance of public service on an international level. Equally as interesting and important, music is an essential part of my life as a classically trained violist and self taught guitarist. I often find myself lost in tutorials or sheet music for hours on end figuring out the best ways to play and perform a passage. I hope to continue to play music for the rest of my life.
On weekends and vacations, I thoroughly enjoy to fish in both saltwater and freshwater. Not only do I adore the hours of research that go into finding the best baits and rigs for each location, but I also enjoy being secluded in nature to focus my thoughts without distraction.
What drew you to the Robertson Program? 
The Robertson Program is the perfect undergraduate experience for leadership development. The attention paid to each student as well as the fully funded opportunities allow a freedom of growth like no other that is simply too good to pass up. I believe that the Robertson Program will be able to help me grow both as a leader and as a valuable community member.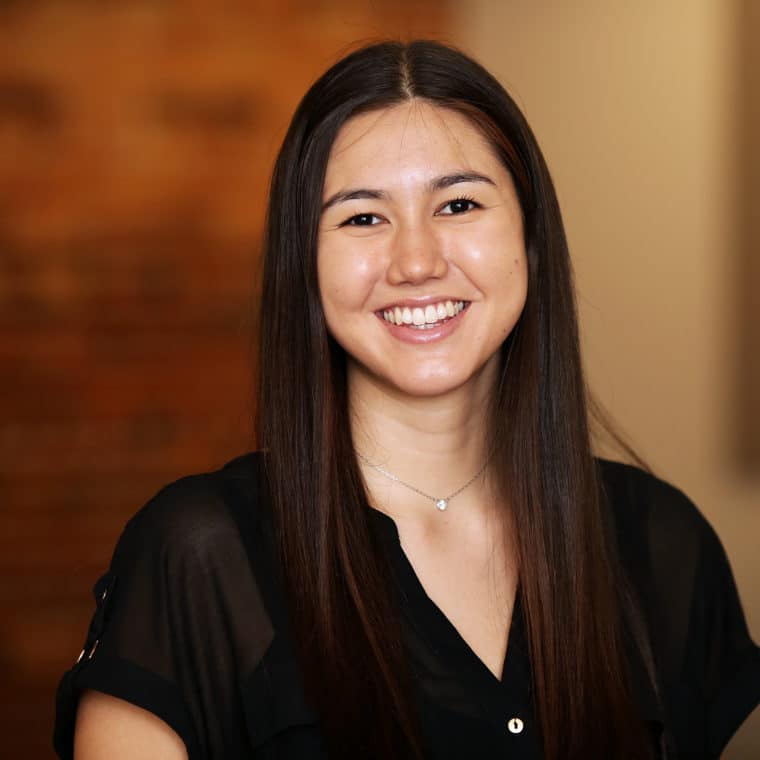 Serena Lim-Strutt
Campus: Duke
Hometown: Hamilton, New Zealand
High School: St. Paul's Collegiate
I am intensely curious about how people interact to achieve positive social outcomes. Studying the human brain and how this, in turn, affects transactional relationships that influence social entrepreneurship will hopefully provide a foundation for me to help others as effectively as possible. In my last year of high school, I initiated a new service program that brought together well-off teenagers with less fortunate children to form bonds of friendship and mentoring. This opened all of our eyes to the similarities and dreams we share, despite being endowed with different opportunities. In recognition of the success of this initiative, I was presented a Youth of the Year Award from the New Zealand Government. Since leaving school, I have expanded my horizons internationally and become involved in outreach programs in Africa and Cambodia. In Africa the focus of my interest is on building affordable houses, equipped with solar power, in some of the poorest regions. While in Cambodia, I became involved in landmine removal initiatives, including supporting the development of a museum that focuses on supporting victims of landmines, along with future demining efforts.
I believe that challenges and taking risks can fuel life-changing experiences. I love anything that makes my adrenaline rush and the most profoundly rewarding moments in my life have come from pushing myself well out of my comfort zone. I have a passion for sport and have spent recent summers working as a surf lifeguard. I also love stimulating conversations, particularly learning from the diverse lives and experiences of others.
What drew you to the Robertson Program?
Every aspect of the program appeals to me! While reading biographies from past scholars, I was awestruck and I have no doubt that the class of 2021 will bring the same remarkable backgrounds and incredible experiences. I know that the opportunity to meet these people and others at Duke and UNC will change my outlook on the world in ways I can't even imagine.
An aspect of the program that particularly fascinated me was the opportunity for summer experiences. To me, nothing sounds better that spending my summers in new places, doing things I love, that contribute to the lives of others.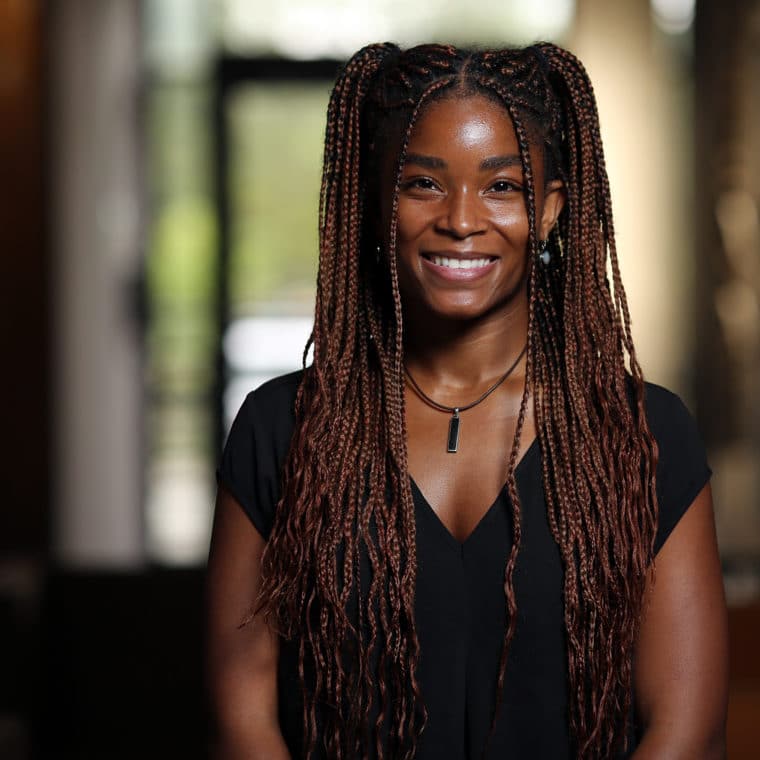 Tamira Daniely
Campus: UNC
Hometown: Phoenix, Arizona
High School: Desert Vista High School
I have always had an interest in the human mind and behavior. In my mind, what if all famous works of art like the Mona Lisa or Michelangelo's David Statue were never completed? Without these works we'd be hidden from boundless creativity and knowledge that would've impacted humanity. That is how I feel about our understanding of the human brain. We know so little about this beautifully complex machine that devises human experience, it's as if we've left a life-changing work of art incomplete.
My passion for the brain arose early in my high school career. After taking courses like chemistry, biology, biotechnology and psychology, I quickly fell in love with examining the mind and body from a molecular to a behavioral level. Naturally, I now hope to become an artist in the world of neuroscience. One that accentuates the initial brushstrokes painted on by preceding scientists and gets closer to a full portrait of the brain. That way we can understand human experience in its entirety and have the knowledge to combat mental illness and improve the way students learn. At UNC and Duke and with the financial help of the Robertson, I'll be able to dive into a holistic education in areas like neuroscience, health policy, and psychology to achieve this goal.
My extracurriculars and hobbies in high school included student council, speech and debate, political activist groups, and various community service clubs from National Honor Society to ASCEND (a program the assists black students in Arizona and exposes them to STEM fields). In college, I hope to continue a career in student council and community service as those activities served as platforms for me to help other people in my community, which is something I care deeply about. I also strive to continue my political activism by getting involved in various clubs on campus such Black Student Movement.
Lastly, when I'm not juggling a hundred things on my shoulders I enjoy reading, hiking, sports, good food, and good friends, all things I have a feeling I'll find in North Carolina.
What drew you to the Robertson Program?
The Robertson Program was a unique and remarkable opportunity that I couldn't find anywhere else. Through this program I am given the financial resources I need to explore the academics behind my future as an adult. On top of that, when I first discovered the Robertson I heard that there would be other scholars like me, but now that I've gotten to know them it's so much more than that. I am surrounded by several like-minded, hard-working individuals who at the same time are very different from me. In a short period of time, I have learned about various cultures and backgrounds just by working alongside my fellow scholars. I also was drawn to the Robertson because it advocated for curiosity, leadership, community service, and the freedom to discover yourself. The Robertson is already helping me grow as a leader and it will give me the flexibility to explore my interests through various courses and summer activities.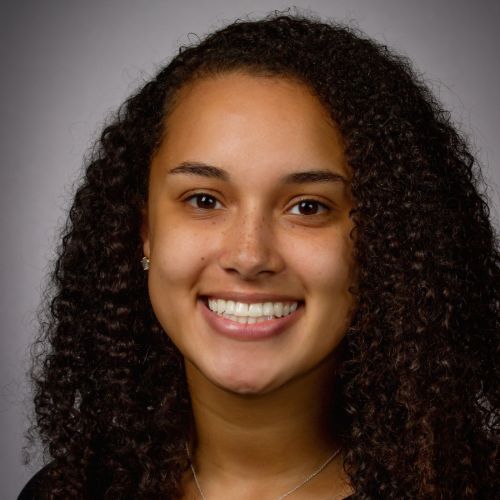 Clara Love
Campus: Duke
Hometown: Ewing, NJ
High School: Princeton Day School
What drew you to the Robertson Program?
The incredible thinkers, creatives, academics, and inventors that make up each Robertson class are what drew me to the program. Freshman year, I was craving a community full of people who were equally as excited about learning and leading, as I was. After meeting a few scholars, I could tell that this program was exactly where I could find what I was looking for and fulfill my desire to be surrounded by like minded people.
How has your experience with the Robertson shaped your goals and career path?
My experience with the Robertson has shown me that anything is possible and that I can make my dreams a reality. This program has so much to offer and has really opened my eyes to what is available to me by putting me by giving me new experiences that I would have never otherwise had. By having all the new experiences provided to me through the Robertson Program, I have been able to better define my career path and really find what fits me best.
What has been your favorite Robertson moment so far?
My favorite Robertson moment was the Sophomore Retreat that my class took last year. It was so nice to spend time bonding with my fellow scholars outside of an academic or professional setting. Having removed focus from more serious things like school and work, this moment really allowed us to see one another's true personalities more clearly and appreciate everyone just for who they are, rather than for what they have done.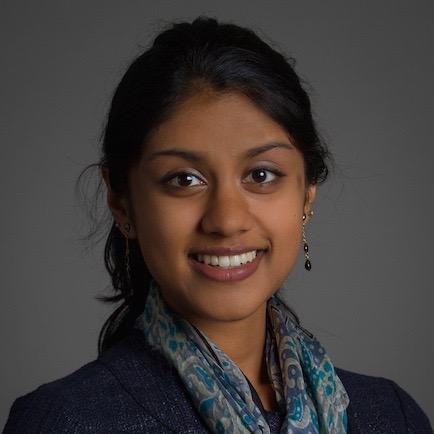 Meghana Iragavarapu
Campus: Duke
Hometown: Summerfield, NC
High School: The Early College at Guilford
Uncovering hidden truths, representing the underrepresented, challenging norms, and bridging increasingly polarized realities. These action-based themes drive me.
In October of 2013, I founded SAI, Service Awareness and Integration, my high school's first student club focused on engaging youth to combat and raise awareness for the issues plaguing our communities. Our service was diverse – from leading SAI members to serve over 6,000 meals in food deserts to producing a documentary about chronic hunger (Greensboro leads the nation in food insecurity). Our service was global – from learning that India has the highest concentration of blindness to raising $37,000 to sponsor 1,200 sight-restoring surgeries.
SAI fostered my interests in food access and medical disparities as one dimension of a broader interest in health inequities, locally and globally. My academic interests lie in public and global health to study the social determinants of health to improve access to medical care and quality of life.
Using that same passion to understand differing realities, I engage in spiritual and religious discussion as a human values instructor and explore my culture through Carnatic singing and Hindustani-style harmonium.
What drew you to the Robertson Program? "Show me your company, I'll tell you who you are."
My mom began saying this quote to me in kindergarten to help me choose my friends. Now, that same message drew me to the Robertson Scholars community. A dedicated program staff charged with the belief that there is no growth without discomfort. A group of scholars defined by informed action, powered by an unwavering belief in change for the good. Two universities with an unparalleled emphasis on undergraduate success and basketball.
I could not be more thankful for the company and connections I will have for the next four years and beyond.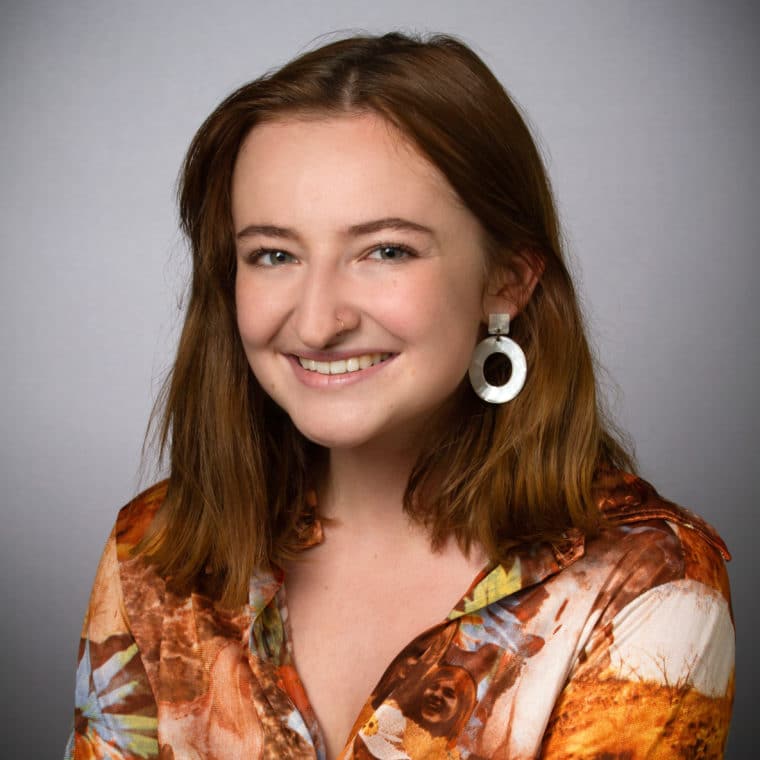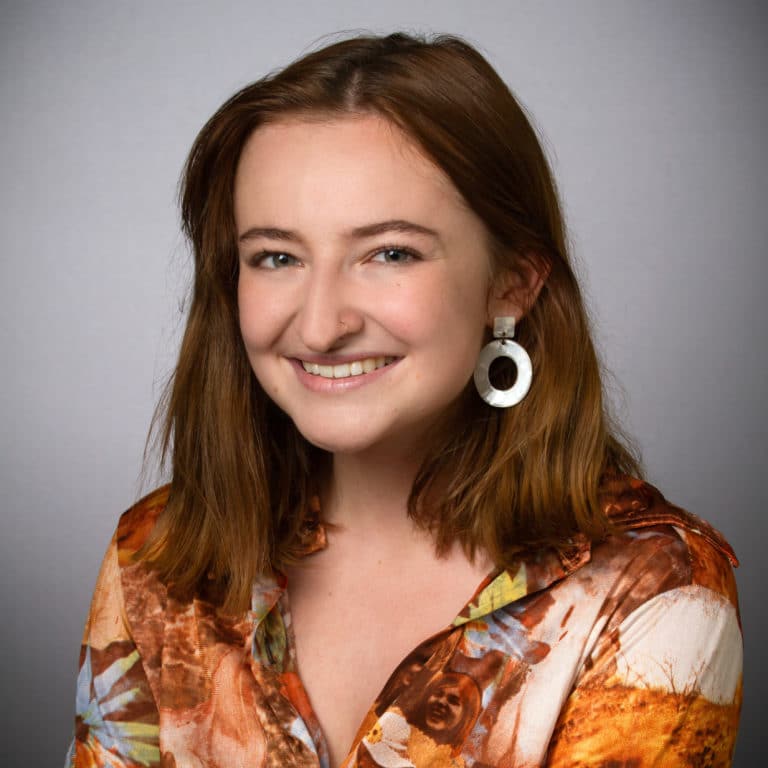 Rachel Maunus
Campus: UNC
Hometown: Palm City, FL
High School: Martin County High School
While the community I was raised in is known for its beaches and fishing, its political dynamic, dominated by the interests of corporate agriculture and its vast economic disparity, ensures it is not the stereotypical seaside town. Government-sanctioned releases of pesticide-ridden water from Lake Okeechobee are the source of toxic algae blooms that render our typically vibrant river neon green, destroying mangroves, wildlife, and our local economy. Witnessing this anthropogenic damage in Martin County has instilled in me a profound appreciation for the necessity and power of community organizing. Driven to affect change, I joined our high school green club where I became president and worked tirelessly to create a school culture of sustainability. I am drawn to Environmental Studies' intersection of academics and activism in seeking innovative solutions to climate change, and I believe my work within this field will empower me to make an impact locally and on the global stage. My goal is to engender a deeper culture of activism to empower the next generation of environmentalists and promote environmental stewardship throughout our entire community in order to cease discharges and restore the Saint Lucie River.
In addition to being a nature nerd, I worked throughout high school to learn how my passion for art could benefit children with disabilities. I began researching the healing power of creative expression for autistic children and created Art for Autism. For three years, I organized and taught free weekly art classes and volunteered throughout the school district at multiple after-school programs. I plan on involving myself in the special needs and arts community in North Carolina in order to bring the intersection of these two passions to my college education.
What drew you to the Robertson Program? 
The Robertson Program is unique in the way it empowers its students to become drivers of social change and the betterment of their community. This is a support system beyond my wildest dreams, and I was incredibly inspired by all of kind-hearted, passionate, and intelligent people I met at finalist weekend.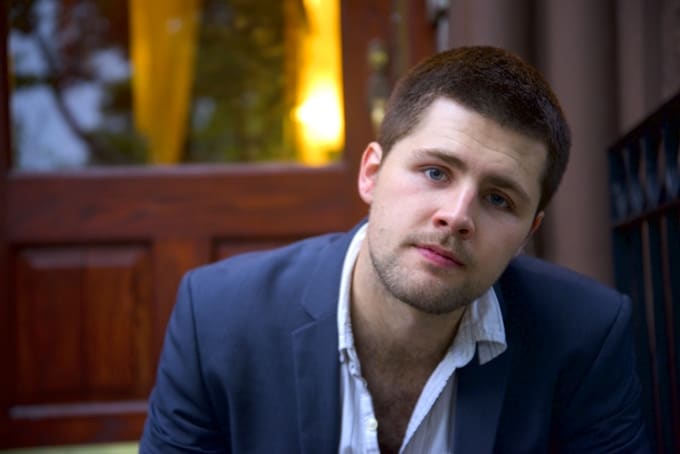 Ben Hatt
Graduation Year: 2015
Campus: Duke
What Does the Robertson Scholars Leadership Program mean to you?
It means being as supportive to your fellow Robertson community as possible. It means trying to use your skills, whatever they maybe, in order to make a difference in some manner. And it means having a certain approach to life that lets your actions and character do the talking, rather than your words.
Click on the class years below to view a complete list of Robertson Alumni graduates from each class.