Twenty years after the first Scholars class entered the Program, our alumni community now includes over 450 Scholars. These individuals are leaders all over the word, living out the values of the Robertson Program as teachers, bankers, doctors, poets, lawyers, consultants, scientists, researchers, and entrepreneurs. They remain a vibrant and committed group of individuals who make significant contributions to the communities around them.
What Does the Robertson Scholars Leadership Program mean to you?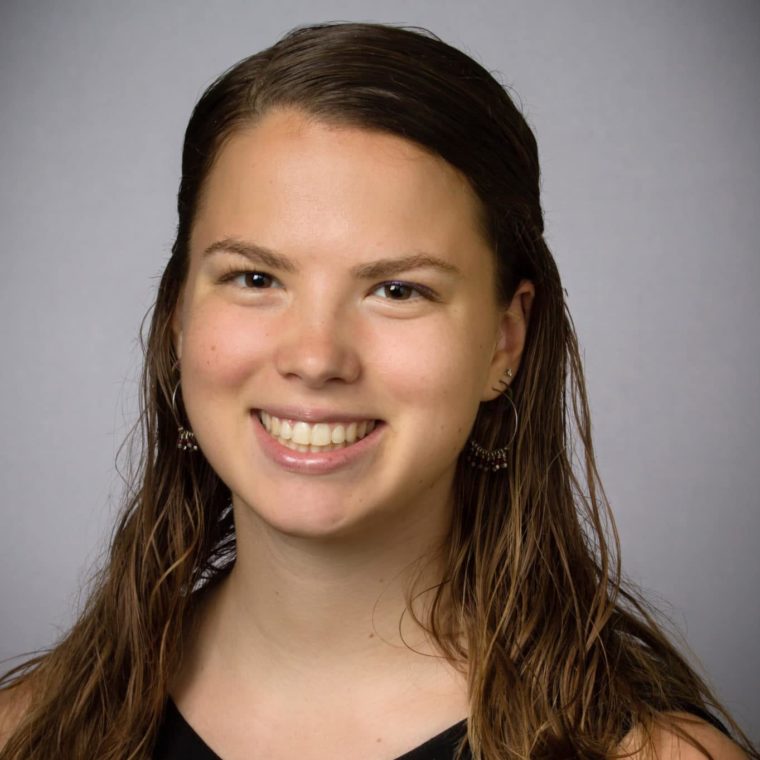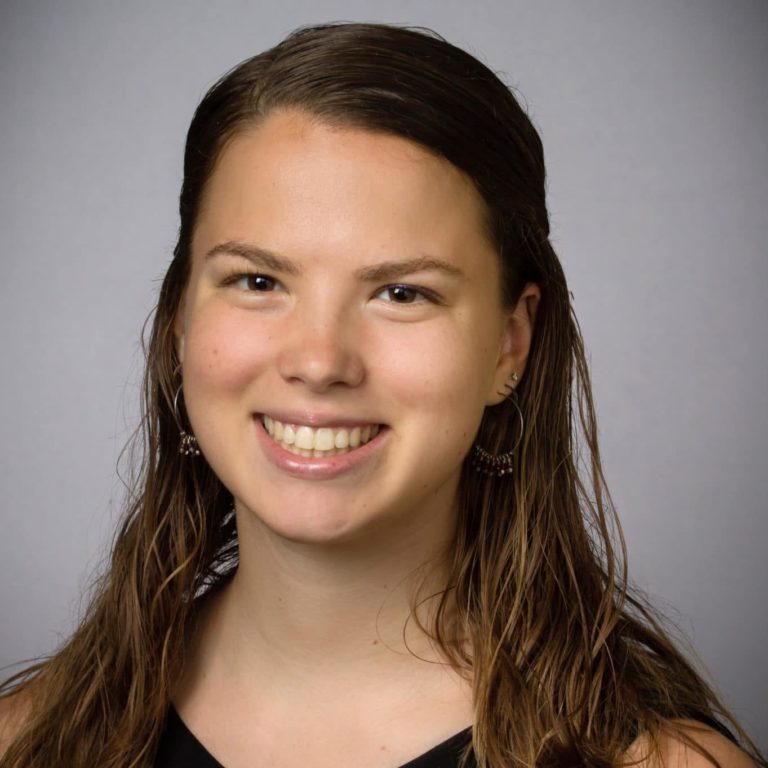 Sierra Winters
Campus: Duke
Hometown: Yadkinville, NC
High School: Forbush High School
Academic Interests: I am majoring in Cultural Anthropology at Duke with a certificate in Documentary Studies, and I am also majoring in Food Studies at UNC. I am particularly interested in documenting and influencing the eating habits of people around the world. I hope to use my career to promote mindful eating by highlighting the cultural influences of food, making foodways more ethical and environmentally sustainable, and spreading body positivity. This will likely take the form of a vegan chef or restaurant owner, combined with the offering of yoga.
Extracurriculars / Hobbies: I spent my Exploration Summer in India receiving my 500-hour yoga teacher certification, and I now teach classes at Duke. I am also president of Duke's Triathlon Club, which has given me the opportunity to travel the world for races. I love backpacking, dancing, and I am constantly cooking vegan food.
What drew you to the Robertson Program?
The intellectual capacity of Robertson Scholars demonstrated through conversations and pursuits of knowledge that occur on a day-to-day basis, combined with the confidence that they exhibit through summer programs and activities during the school year, made it clear to me that I would thrive in the Robertson Scholars environment. I especially appreciate that this program is an investment in its participants' futures, rather than a stagnant reward for their past high school achievements. I look forwards to working with the advisers and my fellow Scholars in expanding our abilities to create positive change in a variety of interdisciplinary fields, even after graduation.
How has your experience with the Robertson shaped your goals and career path?
The Robertson Program has taught me that some of the best career paths are the most unconventional. I have learned that no matter how uncommon I feel my passion is at Duke–there are not many students here who want to own a vegan restaurant for a career–it is not in the slightest an unworthy passion. I can explore the food scene, supported by interdisciplinary topics in academia, through LEAD grants, during summers, and for the rest of my life. The staff and fellow Scholars have been incredibly supportive of, and collaborative with, me.
What has been your favorite Robertson moment so far?
Colloquium was a highlight of my week the spring of freshman year. Not only did I get to see some of my closest college friends, but I also got a glimpse inside of their impressive minds. In a respectful and intellectually constructive manner, I learned about how our different backgrounds shape our beliefs and ambitions.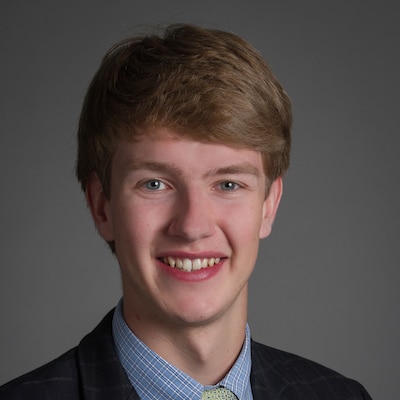 Adam Enggasser
Campus: UNC
Hometown: Greenville, NC
High School: Greenville High School
What drew you to the Robertson Program?
The combination of two excellent schools, funded summer opportunities, and leadership development programming made the Robertson Program very appealing to me. Coming into college, I knew that the backing the Program provided would give me a solid foundation to launch off of during my time in undergrad, setting me up well for life post-grad. It's very hard to beat the resources available at two schools - almost no other program has this! Combining the course offerings, research labs, and faculty at two top-tier schools greatly helps provide Robertsons with the help and support they need.
How has your experience with the Robertson shaped your goals and career path?
The Robertson Program has given me the opportunity to explore my interests in global and local medicine, especially over the summers. I have had an opportunity to work in unpaid public health positions around the world because of the Program, giving me a unique perspective that has fostered my desire to go into healthcare. Armed with this background, I plan to start medical school after graduation with a unique skillset and public health perspective.
What has been your favorite Robertson moment so far?
My favorite Robertson moment was from a NOLS backpacking trip the Program sends scholars on! While we were hiking through canyons, there was one place that we could not easily climb down the sides of the canyon nor easily anchor a rope to repel down... the only option was to make a "human anchor." This involved sitting on the floor of the canyon with several scholars holding a rope while others repelled down, creating a new level of trust between us when our lives were literally in each other's hands! Don't worry, though, this trip is optional if this doesn't sound appealing.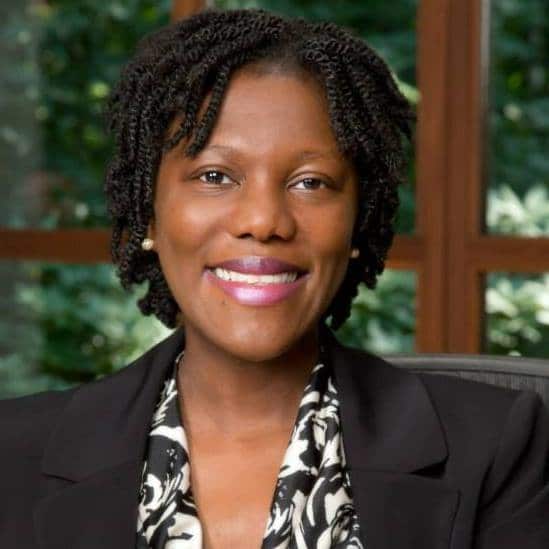 Crystal Sanders
Graduation Year: 2005
Campus: Duke
What Does the Robertson Scholars Leadership Program mean to you?
Being a Robertson Scholar reinforced the biblical principle that to whom much is given, much is required.  I was blessed to study at two of the best institutions in the world without financial hardship. I consider it a privilege and responsibility to serve my community, nation, and world and give back a portion of what I have been given.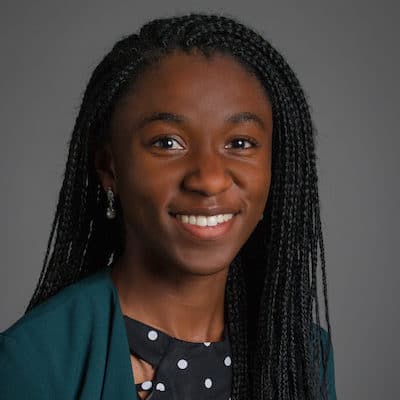 Allayne Thomas
Campus: Duke
Hometown: Raleigh, NC
High School: William G. Enloe High School
What drew you to the Robertson Program?
I was drawn to the Robertson Program not only for the chance to learn at two phenomenal institutions, but the experience and development I would gain as a person working alongside passionate peers. Also, since both my sisters are UNC alum, it helped not having to pick the better blue, but instead get the best of both worlds.
How has your experience with the Robertson shaped your goals and career path?
This community has consistently pushed me beyond what I believe I am capable of. Through those that support, challenge, and uplift me, I have grown, and continue to grow, into a more conscious, thoughtful person that will work towards a more just and equitable society. As a pre-law scholar, I am interested in international law, human rights, migrant and women issues, education, and poetry. Over the course of my time at Duke I have been involved in mentoring and tutoring minors who are forced migrants, interning at an arts-centered non-profit in the Delta, working at the Department in Justice & Equality's Office for the Promotion of Migrant Integration in Dublin, competing at CUPSI, the national collegiate poetry slam invitational, and more. Each experience and opportunity deepened my passion for this work, and allowed me to understand and envision all the paths I can take to bring about the change I wish to see in the world.
What has been your favorite Robertson moment so far?
I am fortunate to be in a program that has given me so much over the years. From the late-night conversations that forced me to think about my place in the world and more during Community summer to the laughs we shared, it is impossible for me to pick a singular moment where I have felt distinctly proud to be within this community. Rather, each moment reminds me that as a Robertson scholar, the chance to leave behind my own legacy of compassion, curiosity, and creativity to my peers and others is irreplaceable.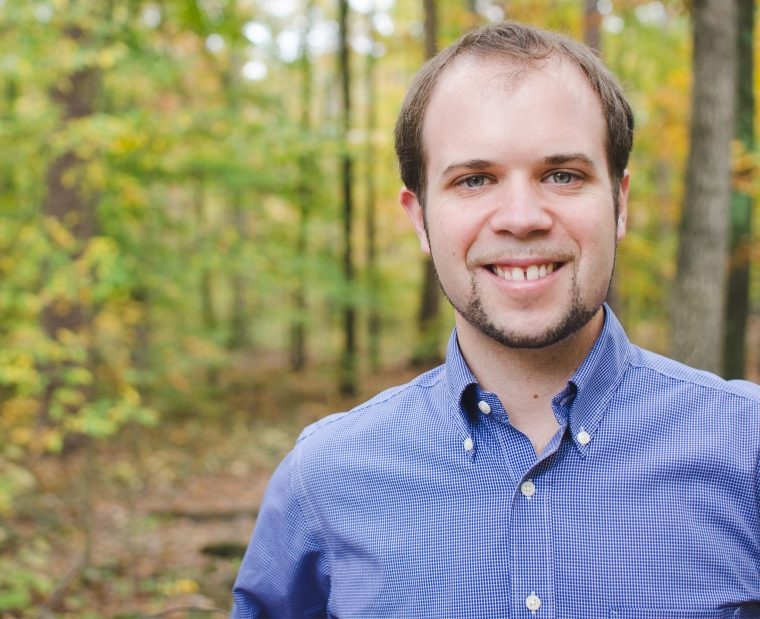 Christopher Paul
What Does the Robertson Scholars Leadership Program mean to you?
Being Robertson means being passionate, impactful, creative, and collaborative.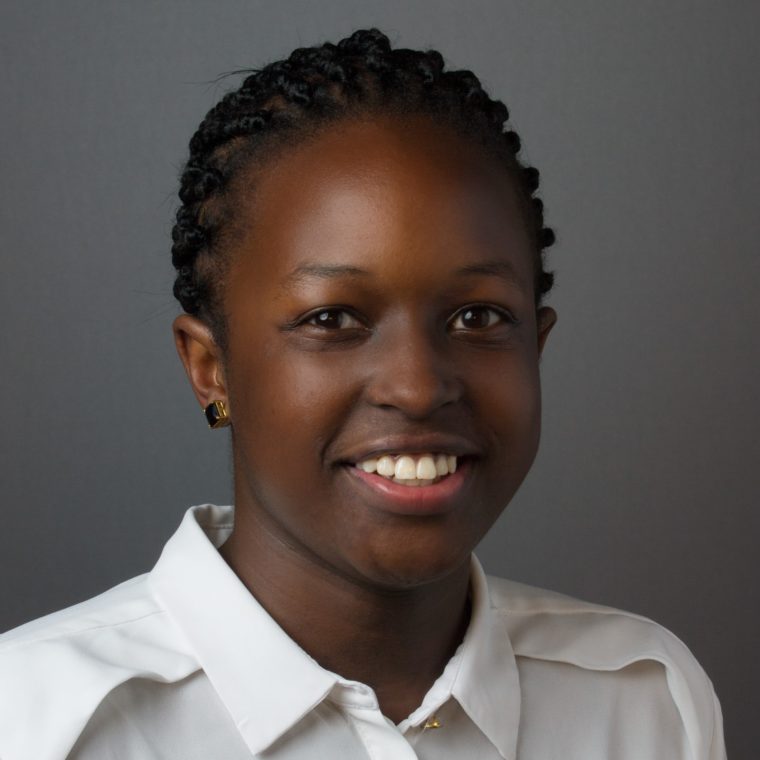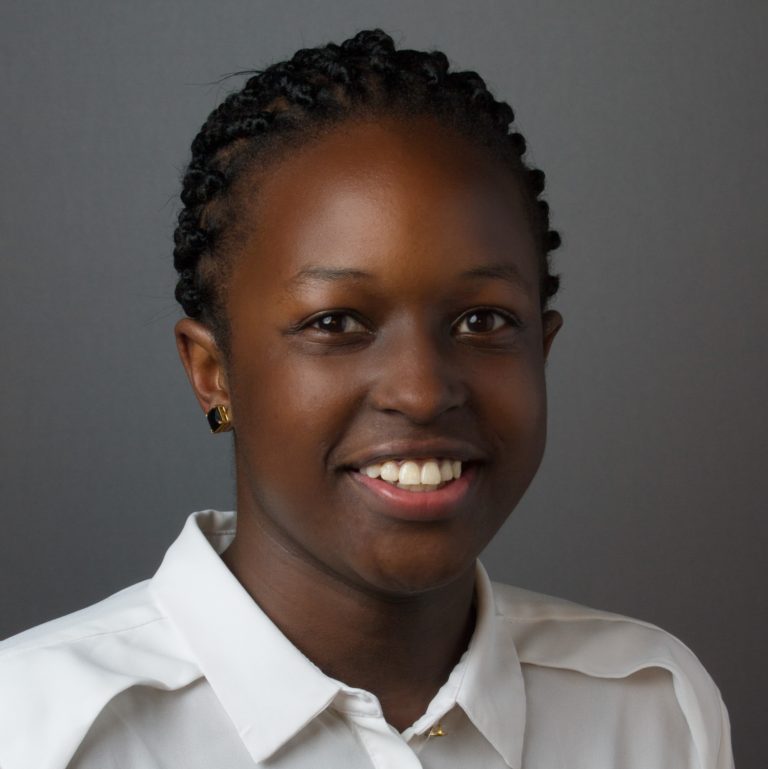 Michelle Nandi
Campus: UNC
Hometown: Nairobi, Kenya
High School: African Leadership Academy
Seeing the power of micro-finance through women in my community ensured I developed a great interest in the power of Economics and I plan to pursue this as a major. In the last two years, my love for sports has grown increasingly and my passion for both has me interested in bridging the two studies.
Ultimately I want to see sport become a viable career for the Kenyan youth and the sports sector in the country grow as a result of sustainable financial support.
I have played basketball competitively for eight years and plan on continue with the sport. I enjoy jogging as well as playing and watching soccer. If I am not on the sports field, I am most likely watching documentaries.
What drew you to the Robertson Program?
Being a lover of many things – history, math, sports … the list can go on – I have always been drawn to interdisciplinary programs and I knew this was the kind of experience I was searching for when applying to college. The Robertson Program could not be more perfect. With the opportunity to take classes at both Duke University and UNC-Chapel Hill, I am sure my ability to make new connections across my interests will be strengthened. Besides, who would not want to be part of a group of ambitious, supportive and talented young individuals?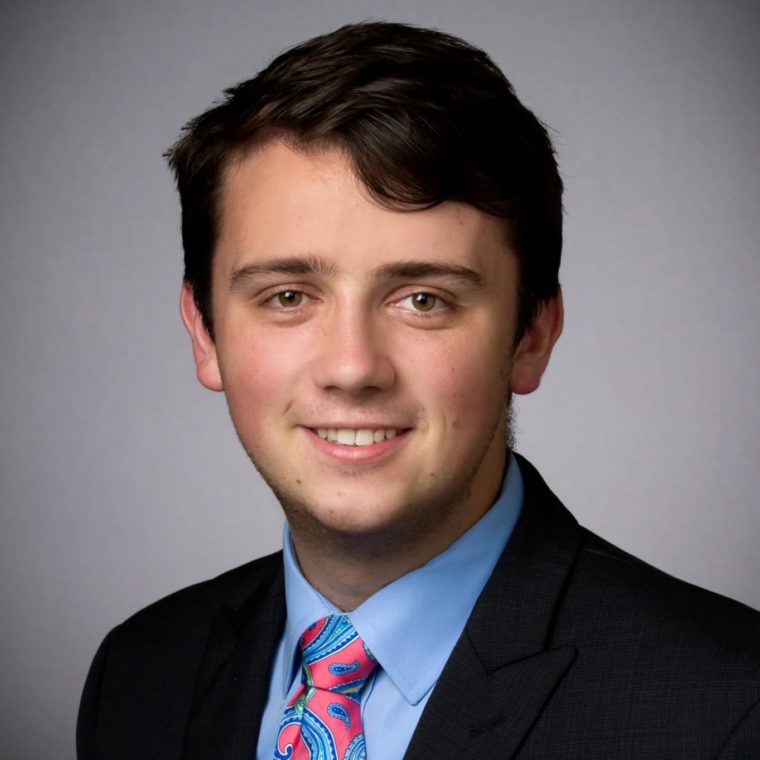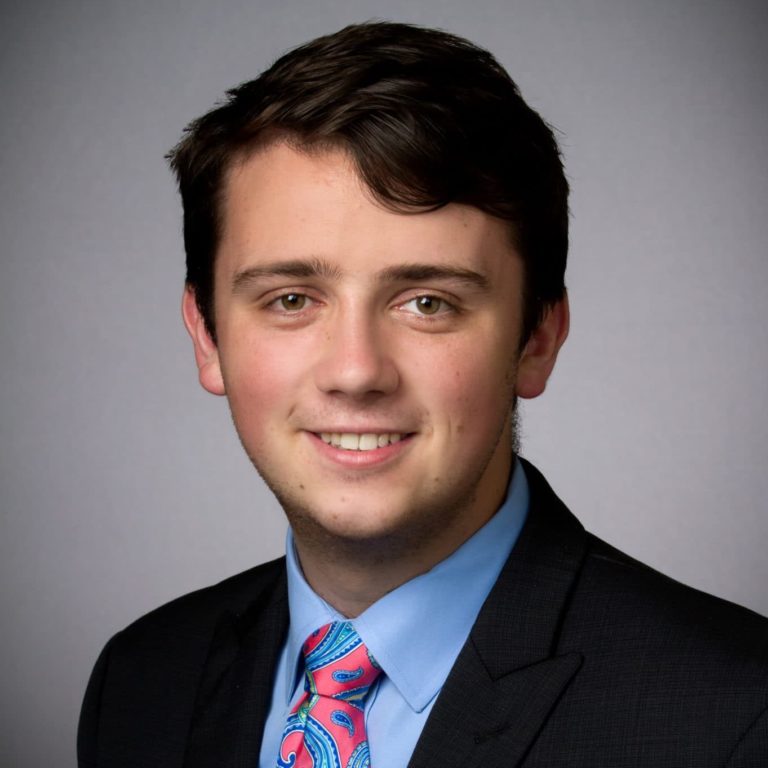 Kyle Ryan
Campus: Duke
Hometown: Kennebunkport, ME
High School: Kennebunk High School
When I was younger, I was always intrigued by airplanes and was sure that I wanted to be a pilot. I was fascinated by the intricate engineering necessary to lift these heavy pieces of metal into the sky. But, as I grew older my love for aerospace engineering morphed into a desire to understand the intricacies of the brain and nervous system. While I would still love to attain a pilot license at some point, I am really interested in studying the field of neuroscience. With that, I have worked in the past few years on an organization called the International Youth Neuroscience Association which strives to spread neuroscience education and knowledge to high school students around the world. Though, it was the combination of working on this organization and an increased interest in politics that has helped me find what I believe my true passion to be: public policy. I want to affect change in the way that our society works and lives. I am most interested in public health policy though, in relation not only to healthcare but also looking at agriculture and environmental policy. At the same time I have become interested in international policy and how we as a country can interact differently with other nations to make waves on the global level. Needless to say, I am still a little lost in terms of what I will do, but I am excited to embark on this journey at Duke as a part of the Robertson program.
While in high school, I became very involved in activities involving problem solving and public speaking. My interests included model UN, mock trial, theatre and helping to create a crisis club in my school. I hope to pursue mock trial or model UN at Duke. I also really love music, not only listening to groups like Pentatonix or the Beatles, but also playing the button accordion. Coming from Ireland, traditional music was a big part of my upbringing. I hope I can bring that to Duke, and continue playing the upbeat, unifying music that is at home in Ireland. In any spare time I have, I enjoy cooking, exploring, jogging and am looking forward to continuing that at Duke.
What drew you to the Robertson Program?
I first found the Robertson Program when I was looking through the internet at various college programs during my Sophomore year. I immediately bookmarked the page promising myself that I would come back when the time was right. What made me so excited about this program was the community of incredible scholars that it brings together. This was further cemented through my experience during finalist weekend when, in meeting other finalists and past scholars, I knew that this was unlike any other program out there. Everyone has a passion to make a significant difference in our global society, and I knew that being around these people would be perfect for me and would transform the way that I act and lead in this world. The mission of this program exemplifies exactly what I think if needed today, and the enrichment opportunities and travel just make the program that much better, and unlike anything else I have found. I can not wait to get started!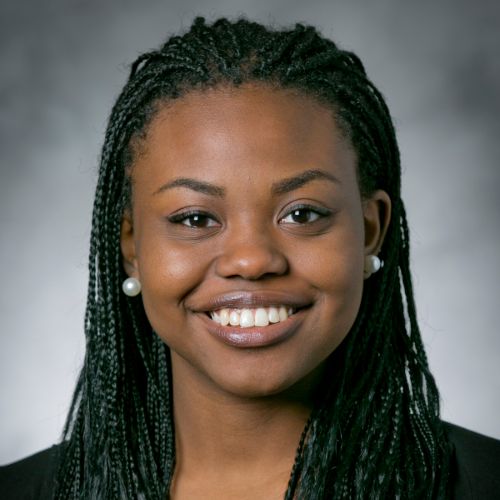 Sydney Adams
Campus: UNC
Hometown: Midlothian, VA
High School: Collegiate School
At the beginning of my high school career, I was anxious to find my niche. Would it be the arts, writing, a sport I'd yet to discover my talent in? I had no idea. Within the next two years, however, I was able to discover the passions and love I have for service, working with children, and global and diversity initiatives.
In July 2013, after completing my freshman year,  I became one of thirteen student ambassadors for my school at a youth leadership festival at Lebone II College in Rustenberg, South Africa. As my first international experience, the trip was transformational, not only giving me a look into another culture, but also sparking my interest in international politics. Later that same year, I attended the annual Student Diversity Leadership Conference (SDLC) outside of Washington, D.C. as a representative of my school's diversity club, Mosaic. SDLC consisted of three days, 1,200 private school students, and loads of information, centered around educating each of us about each of the eight social identifiers (race, gender, religion, ethnicity, sexual orientation, age, ability, and socioeconomic status) and creating a more inclusive, aware, and socially competent community.   From this experience, I became a strong ally for the LGBTQ community, a support system for students of diverse backgrounds at my school, and a speaker against microaggressions.
My experiences in South Africa and at SDLC paved the way for the rest of my high school years, and were the templates for every other opportunity I took advantage of. Before graduating, I attended seven other diversity conferences and helped start diversity initiatives at my school, interned at the Children's Museum of Richmond for a year, and volunteered in Ghana for weeks, spending my mornings as a preschool teacher and my afternoons painting a school in a rural village. I served as both a Junior and Senior Ambassador in my high school's International Emerging Leaders Conference (IELC), using the experience to meet, work with, and forge relationships with 59 students from 12 different countries. I also volunteered in an after-school program for English as a Second Language (ESL) students in a local middle school, tutoring them and helping them transition from their lives in the Middle East, South America, or beyond.
There are not enough words to describe how each of those experiences have positively influenced my life, but what I learned over time is that my service to the world is only as important as the impact it has on the communities, people, or even one individual that I've interacted with. My passion for people shines through within all of my endeavors, whether through an English paper, history project, or speech I give at church or school. I hope that my time at UNC will allow me to continue to explore each of my passions and render me successful in all of my academic and extracurricular pursuits.
What drew you to the Robertson Program? After researching what scholarships were available to students applying to UNC, the Robertson Program caught my eye because of its mission statement and its goal to mold us into strong, active, and effective  young leaders. The incredible opportunities and experiences that are afforded to Scholars are unrivaled, and I could not imagine a more perfect fit for me.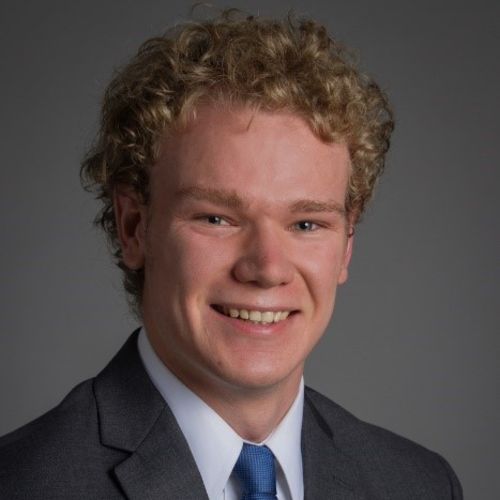 Stephen Buys
Campus: UNC
Hometown: Asheville, NC
High School: Asheville High School
In elementary school, I struggled to read even the simplest words. That, coupled with my mild stutter and major shyness, made it difficult for me to to enjoy anything that required reading, writing, or speaking. Eleven years and many incredible teachers later, I'm double-majoring in public policy and journalism, with a hopeful minor in creative writing. Today, if I had to put a face on the person I wanted to be, I'd say Sam Seaborn, the speechwriter on The West Wing.
And while I've grown to love writing, it's the public school teachers who got me there, the public libraries that have kept me going, and the parents whose salaries came from public taxes that I'm most thankful for. At UNC, I've tried to pay a small part of that investment back with Student Government and the Community Empowerment Fund, a nonprofit dedicated to helping people make lasting transitions out of poverty.
Outside of those interests and extracurriculars, I enjoy soccer and basketball, try to go hiking when I'm home in Asheville, and am currently struggling to learn the banjo.
What drew you to the Robertson Program?
As a scholar who applied while already a UNC first-year student, my introduction to the program started with a friend knocking on my door at 2 a.m. the night before winter break and asking me if I'd heard about this weird scholarship that let freshmen apply. Although I hadn't heard of it before then, my googling turned up things like the Exploration Summer and the semester on Duke's campus, and I saw that the Robertson Program presented an opportunity to go far outside the traditional college experience.
Beyond the Robertson programming, however, I believe that the community here is invaluable. I'm not the first to say that, and I certainly won't be the last, but it's impossible not to remark on how being among such a talented, driven, passionate group of people can improve and expand your horizons, even considering what such excellent universities already offer.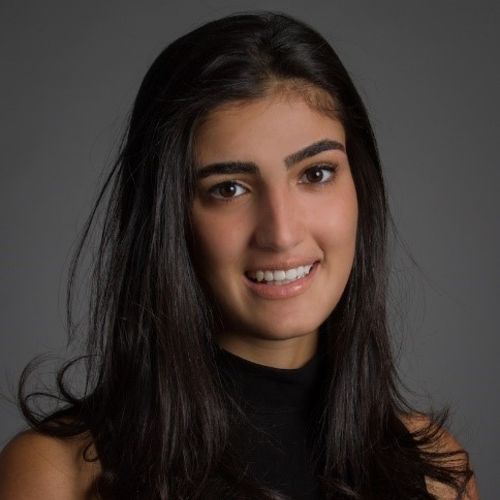 Rose Farah
Campus: Duke
Hometown: New York, NY
High School: Convent of the Sacred Heart
I study Public Policy and Economics. I started college with an interest in international human rights law and have since explored other mechanisms for creating change, whether it meant working for a newspaper in rural Kentucky or a start-up in Colombia. I am currently working on a senior thesis on post-conflict economic reconstruction in Syria. In my junior year, I spent a semester at the American University of Beirut in Lebanon where I studied politics, history, and environmental science. At Duke, I am most passionate about Project Waves, an eight-day camping and kayaking program for incoming freshmen. I have been a leader on the program since sophomore year and value the opportunity to connect with and mentor underclassmen in the community.
What drew you to the Robertson Program?
I was drawn to the Robertson Program by its emphasis on embracing discomfort and exploration and by the invaluable opportunity to be surrounded by scholars with diverse passions and community-oriented goals.
Click on the class years below to view a complete list of Robertson Alumni graduates from each class.