Twenty years after the first Scholars class entered the Program, our alumni community now includes over 450 Scholars. These individuals are leaders all over the word, living out the values of the Robertson Program as teachers, bankers, doctors, poets, lawyers, consultants, scientists, researchers, and entrepreneurs. They remain a vibrant and committed group of individuals who make significant contributions to the communities around them.
What Does the Robertson Scholars Leadership Program mean to you?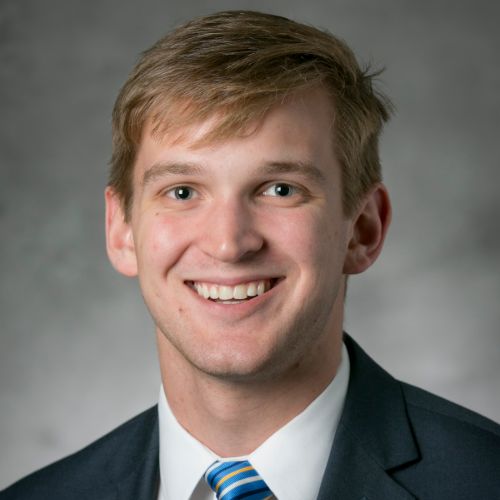 Brock Schoenwald
Campus: UNC
Hometown: Brentwood, TN
High School: Brentwood Academy
For as long as I've known, numbers have always come easy to me.  It is primarily why I dove into many math and science courses throughout high school.  After taking an economics course my senior year, it peaked my interest into business and is a reason why I plan to pursue a degree from the business school.  I also have a passion for making a difference to those around me and particularly to those who are younger and look up to me as an example.  This became evident after taking a trip to Haiti and seeing the impact we had on young children.  Since then, I have been involved in the Harvest Hands tutoring program in South Nashville and the Big Brother program at my high school.
Along with this, I was a part of a state championship football team and love to participate in anything active and competitive.  While I definitely have a love for all sports, I am not shy to dive in and try new things.  For this reason, I auditioned and received a role in the musical "Footloose" at my high school.  Ultimately, my dream is to travel the world and continue to immerse myself in new experiences in foreign cultures to gain knowledge about how I can make a difference globally with my own work.  I'm looking forward to the plethora of opportunities that college presents.
What drew you to the Robertson Program? Leadership has always been something I've sought out and the Robertson gives an incredibly unique platform across two world-class institutions to develop it.  The chance to be a part of this tight knit cohort while having a noticeable impact at two large universities is what stood out to me.  To be surrounded by so many brilliant minds from a diverse range of backgrounds was a signal to me that this would truly stretch the way I think and look at things.  The domestic and international travel opportunities that are offered during the summer were just icing on the cake.  There was no way I could turn down this experience.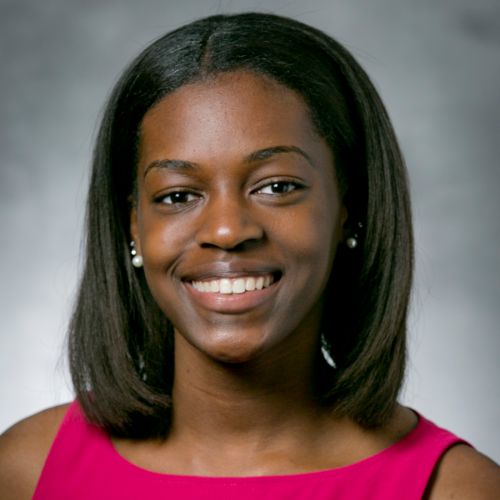 Nonnie Egbuna
Campus: Duke
Hometown: Clemmons, NC
High School: Parkland Magnet High School
I like to say that I am an artist before I am anything else. I have always loved to write; I started out writing novels and short stories, but I got into spoken word poetry the summer before my freshman year of high school and I have been obsessed with it ever since. My most recent artistic passion, however, is for filmmaking. Over the past two years, I wrote and co-directed my first feature film. This experience made me realize that I want to pursue a career in the movie industry (writing, directing, producing, etc.).
Beyond these things, I am a social justice activist with a particular focus on the progression of racial minorities and women. I strive to be a catalyst for positive change (whatever that means and wherever I go). Lastly, I love to shop, eat, watch New Girl, American Crime, and anything produced by Shonda Rhimes, and listen to Chance the Rapper.
What drew you to the Robertson Program?The simple answer to this question is that my mother drew me to the program. She told me about it during my sophomore year of high school, and it became a distant and unlikely dream. As I began to research the program more throughout my senior year, and after experiencing Finalist Weekend, I realized that the Robertson Program is so much more than a scholarship. It acknowledges that we are not only individuals with independent thoughts and actions, but also members of our societies and unique social groups who must be able to collaborate with others in order to reach our goals. The Program has a unique focus on long-term growth; it invests in students rather than simply throwing money at them.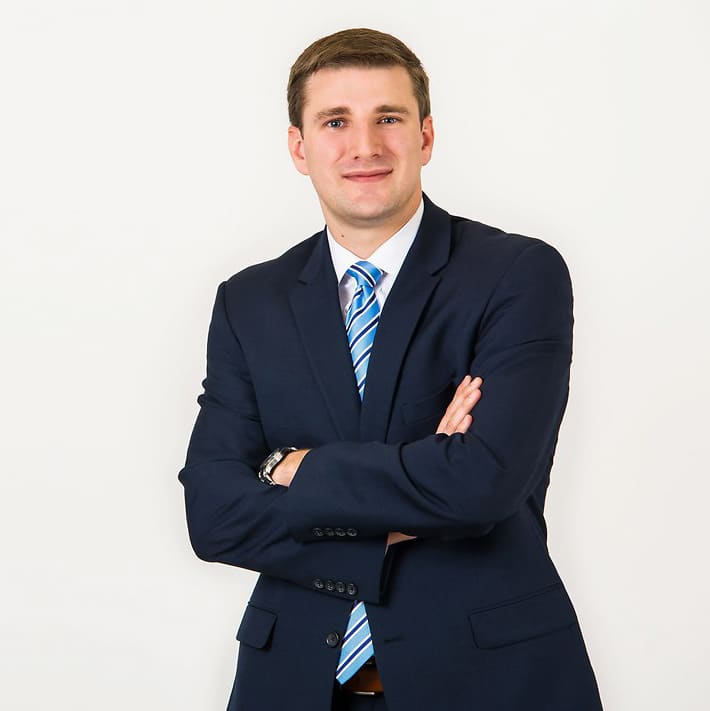 John Harris
What Does the Robertson Scholars Leadership Program mean to you?
The Robertson Scholars Leadership Program literally changed my life. It introduced me to a community of inspiring individuals, funded experiences that pushed my boundaries and fostered deep personal growth, and, best of all, constantly encouraged me to reflect on how I could use this incredible investment to be a force for good in the world.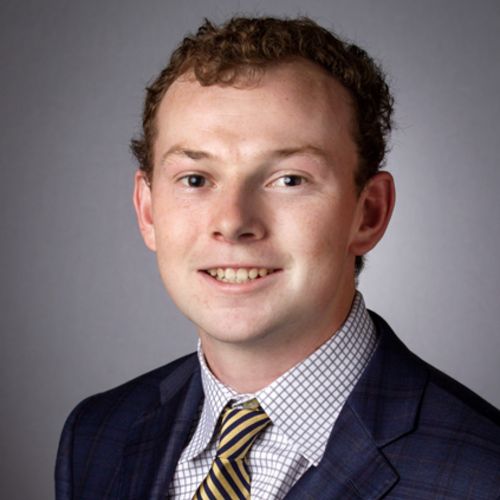 Warner Lamar
Campus: UNC
Hometown: Nashville, TN
High School: Montgomery Bell Academy
What drew you to the Robertson Program?
I was initially really excited about switch semester. Being engrained in two academic communities as different as UNC and Duke is a unique opportunity.
How has your experience with the Robertson shaped your goals and career path?
The community in the Robertson is full of really creative people. Being surrounded by such innovators has made me feel more confident in starting a venture of m y own someday.
What has been your favorite Robertson moment so far?
During community summer, I would on occasion drive to New Orleans for the weekend. I remember how excited I would get coming across the bridge. I realized on one of those trips that I was so excited because at some point freshman year, some of the other folks in this program had become my best friends. They still are.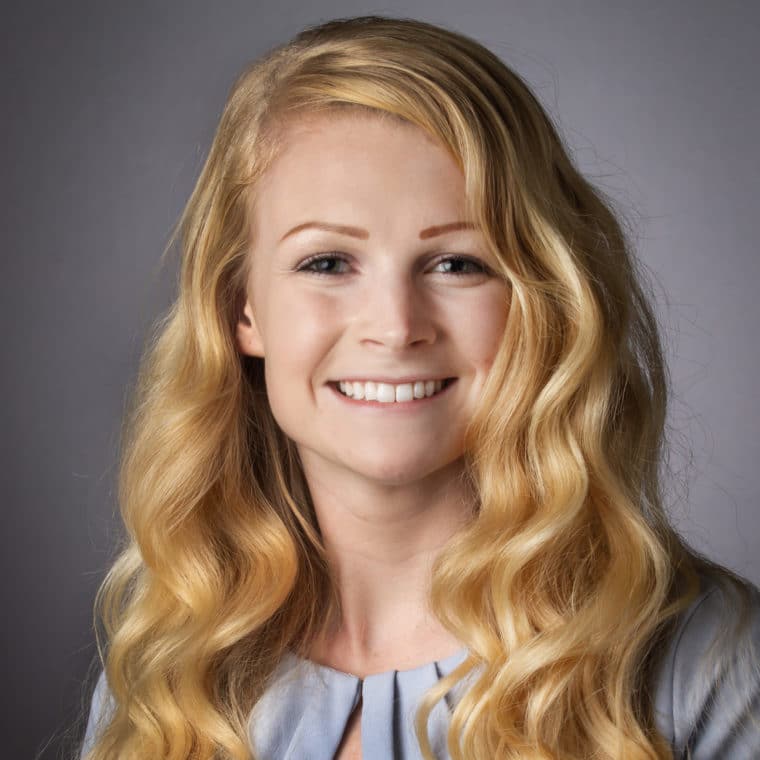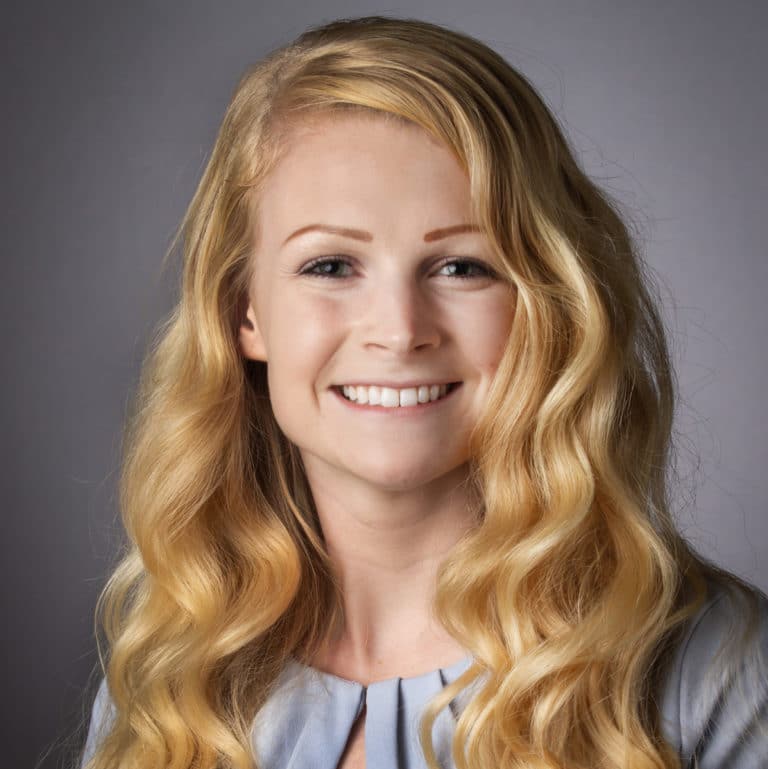 Rebecca Sullenger
Campus: UNC
Hometown: Chapel Hill, NC
High School: Carrboro High School
Since I can remember, I have always asked questions. I desire to understand how and why things are the way they are. As I have grown up, I have learned that one of my goals is not only to understand, but also to use my knowledge to improve modern medicine. My favorite environment to be in is one in which the outcome is unknown. Thus, I started working in a research lab at Duke University where I studied the therapeutic applications of cord blood stem cells. Additionally, throughout my time in high school, I worked with my high school's Global Health Club where Carrboro students raised awareness and money to help fight HIV, Ebola, TB, and other devastating diseases in developing countries. Although "medical care" is the common link between my work with the Global Health Club and the therapies I researched at Duke, the two represent the farthest extremes of the medical-care spectrum in this world. I aspire to become a physician-scientist who invents therapies that can help people of any socioeconomic status because I believe that everyone has the right to health.
Aside from biology and global health, I am very interested in chemistry, language, and culture. I love to travel and experience new things. Additionally, I enjoy running, competitive swimming, fashion, and meeting new people.
What drew you to the Robertson Program? I was drawn to the Robertson Program because of the opportunities that the program provides and because of the amazing people I met who were already part of the program. I also loved how I could take classes and live at both UNC and Duke as an undergraduate student.
How has your experience with the Robertson helped shape your goals and career path?
My summers with the Robertson Program have dramatically shaped my goals and career path. For my first summer, I worked with Breakthrough New Orleans as a teaching fellow, and for my second summer, I conducted child development reports in Costa Rica. These two summers confirmed my interest in public health and my aspiration to become a pediatrician.
Favorite Robertson moment: Before the start of my freshman year, my class went on a retreat. During a hike I was stung by two bees in the ankle very far from home base. Even though I had only met most of the other Robertsons the day before, my whole group made sure that I was ok and helped me get back to my cabin.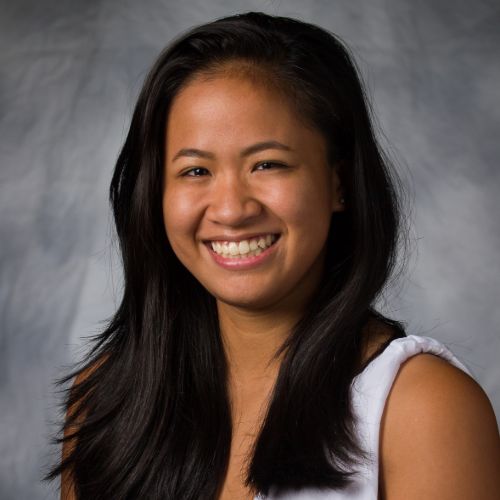 Andrea Gonzales
Campus: UNC
Hometown: Bronx, NY
High School: Hunter College High School
When I started high school, I thought I wanted to be an engineer. I started learning to code in my free time, joined the robotics team, signed up for summer computer camps. But my interests weren't restricted to that at all--I played volleyball, studied classical music theory and piano, joined the layout staff for my school's yearbook and newspaper. I knew that I wanted to work in technology, but I wasn't sure that engineering was the right job for me.
At the end of the summer of 2014, my colleague Sophie Houser and I released a video game called "Tampon Run." Blood by violence is easily accepted by society through video games and other forms of media, but when it comes to menstrual blood--something totally natural and normal--people turn away in disgust. Tampon Run is a simple game that is meant to open up a discussion about this stigma surrounding menstruation. As soon as we launched the game, it went viral overnight; since then, we've won a Tribeca Disruptive Innovation Award, a Webby Award, done numerous talks and TEDx talks, and are slated to release a book published by Harper Collins in March 2017. But aside from the shiny ribbons and awards we've racked up I've come to the decision that I don't just want to program or engineer. Tampon Run isn't just computer science, but also women's issues and social activism--I thrive at the junction of multiple areas of study, and I can't wait to see how my interdisciplinary interests can affect the world I live in.
What drew you to the Robertson Program? Whenever I speak to someone about the Robertson Program, they're blown away by how it just seems too good to be true. And every time I talk about it, I'm blown away by what the Robertson Program offers its scholars. There is no specific track a Robertson Scholar will follow--the Program trusts that we will seek experiences that will help us grow as leaders and learners and gives us access to a wealth of invaluable resources. The Robertson Scholars are a group of such intelligent, creative, and ambitious minds--not necessarily on paper, but in character. In no way am I a traditional student, and I'm very excited to be surrounded by people like me!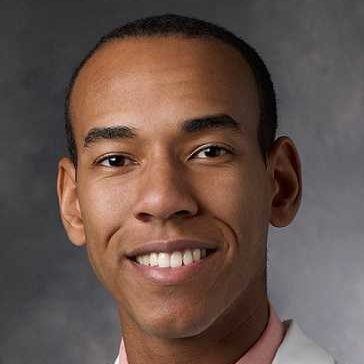 Harrison Hines
Graduation Year: 2010
Campus: Duke
What Does the Robertson Scholars Leadership Program mean to you?
The Robertson has given me a confidence in myself and ability to pursue my passions I could not have imagined. That confidence comes primarily from recognizing the work of the incredible people who have invested in me throughout my life and understanding the many opportunities I have had. The Robertson instilled in me a humble gratitude for these blessings, the value of which I may never fully recognize.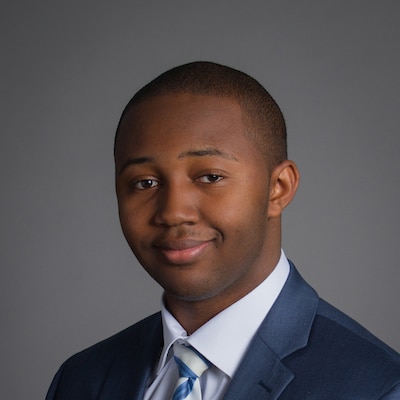 A. G. Chancellor IV
Campus: Duke
Hometown: Mastic Beach, NY
High School: William Floyd High School
For as long as I can remember I have been attracted to the fields of law and government. These distinctly human concepts are the foundation of our society. Nearly every facet of our lives is influenced by the laws we live under and the government that guides, creates, and enacts such laws. As a result, I view the knowledge and the practical use of laws and government as the best means to do the most good for the most people. Throughout my high school career I have used my time to gain the skills and knowledge necessary to enter fields related to the aforementioned topics through both my academic schedule and extracurricular pursuits.
I was an active member of the YMCA Youth and Government program where I had the ability to debate issues of state, national, and international importance alongside thousands of my peers.I was also fortunate enough to be a member and captain of my school's mock trial team and competed at the state and world competitions which afforded me a chance to look at how law varies around the globe. These programs, in conjunction with related academic classes such as government and macroeconomics, have been strong influences on my decision to pursue a dual degree in public policy and economics during my time at Duke.
What drew you to the Robertson Program? 
The Robertson program offers me unparalleled freedom in shaping my educational path. The full scholarship portion of the program provides me with the chance to pursue a wider array of opportunities post college since I will be free of the typical debt of the average college student. In conjunction to this, the study abroad component gives me the ability to broaden my views through experiencing new parts of the world. Finally, the program provides access to a unique group of students who will both challenge and strengthen my convictions over the next 4 years.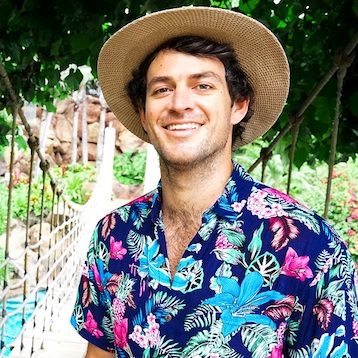 Kenny Haisfield
What Does the Robertson Scholars Leadership Program mean to you?
It means I'm supposed to act on my passions and rise to the challenge of doing good / impacting the lives of others along the way. Being a Robertson has trained me to make "doing good" a natural part of my life, not something that seems like a task or obligation.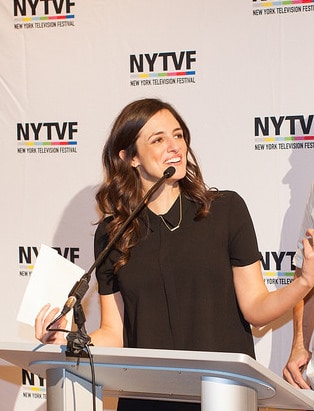 Madeline Walter
Graduation Year: 2007
Campus: Duke
What Does the Robertson Scholars Leadership Program mean to you?
Being a Robertson means that no matter what you pursue, you are actively thinking about how you can use your skills, ideas, and passions to make the biggest possible contribution to your community. It means not just striving for success, but striving to contribute.
Click on the class years below to view a complete list of Robertson Alumni graduates from each class.