Twenty years after the first Scholars class entered the Program, our alumni community now includes over 450 Scholars. These individuals are leaders all over the word, living out the values of the Robertson Program as teachers, bankers, doctors, poets, lawyers, consultants, scientists, researchers, and entrepreneurs. They remain a vibrant and committed group of individuals who make significant contributions to the communities around them.
What Does the Robertson Scholars Leadership Program mean to you?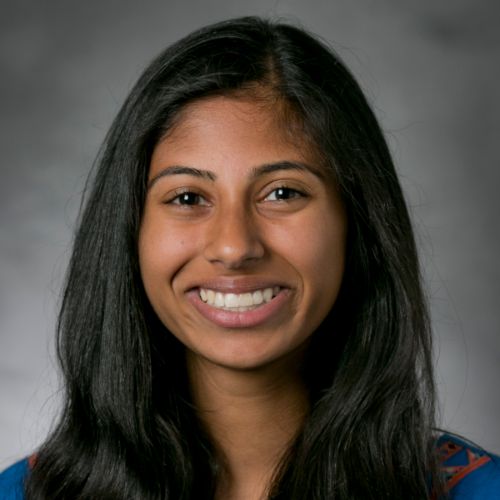 Rasheca Logendran
Campus: Duke
Hometown: Raleigh, NC
High School: Raleigh Charter High School
I like talking to strangers. The conversation and the opportunity to experience and hear new ideas leads me to people, especially those I don't know. Ever since I was young, I've enjoyed learning and vicariously living through others by conversing. My love for that spark of human connection and raw emotion--the fiery discussion that comes with dissent or the glistening passion that comes with joyous anecdotes-- has informed most of my activities and academic interests. Service is one way that I selfishly indulge my love for conversation while helping others. One issue that I have been particularly involved with is the issues in Sri Lanka, the island where my parents are from. By growing up listening and working with the numerous public health and political issues in Sri Lanka, I have found my passion and hope to continue learning more about Public Policy and Biology, especially in regards to healthcare.
During my free time, I oftentimes find myself curled up on a couch watching HGTV for its perfect balance of reality and drama. I also love being active, from doing Richard Simmons workout videos, to playing soccer, to going on long runs-- I'm always open to new fitness adventures. Additionally, I am an avid oatmeal enthusiast-- it not only tastes good but is also good for you.
What drew you to the Robertson Program? The Robertson offered me the opportunity to continue dreaming. This program allows me to continue to set hard goals, to continue to think bigger and in a global context, to continue to challenge myself and be inspired by others knowing that I am supported by a vibrant community of other scholars and that I am part of curated program that will make me the best version of myself possible. Additionally, as a North Carolina native, the battle of which blue reigns supreme has been the background for many of my days. The true looks of bewilderment when I explain to others the seemingly contradictory coalition of Duke and UNC as offered by the Robertson is also a plus.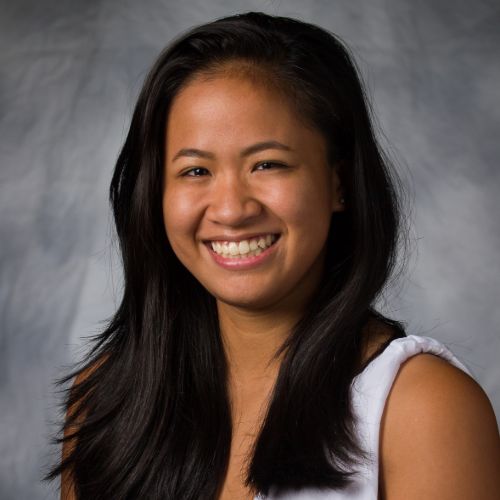 Andrea Gonzales
Campus: UNC
Hometown: Bronx, NY
High School: Hunter College High School
When I started high school, I thought I wanted to be an engineer. I started learning to code in my free time, joined the robotics team, signed up for summer computer camps. But my interests weren't restricted to that at all--I played volleyball, studied classical music theory and piano, joined the layout staff for my school's yearbook and newspaper. I knew that I wanted to work in technology, but I wasn't sure that engineering was the right job for me.
At the end of the summer of 2014, my colleague Sophie Houser and I released a video game called "Tampon Run." Blood by violence is easily accepted by society through video games and other forms of media, but when it comes to menstrual blood--something totally natural and normal--people turn away in disgust. Tampon Run is a simple game that is meant to open up a discussion about this stigma surrounding menstruation. As soon as we launched the game, it went viral overnight; since then, we've won a Tribeca Disruptive Innovation Award, a Webby Award, done numerous talks and TEDx talks, and are slated to release a book published by Harper Collins in March 2017. But aside from the shiny ribbons and awards we've racked up I've come to the decision that I don't just want to program or engineer. Tampon Run isn't just computer science, but also women's issues and social activism--I thrive at the junction of multiple areas of study, and I can't wait to see how my interdisciplinary interests can affect the world I live in.
What drew you to the Robertson Program? Whenever I speak to someone about the Robertson Program, they're blown away by how it just seems too good to be true. And every time I talk about it, I'm blown away by what the Robertson Program offers its scholars. There is no specific track a Robertson Scholar will follow--the Program trusts that we will seek experiences that will help us grow as leaders and learners and gives us access to a wealth of invaluable resources. The Robertson Scholars are a group of such intelligent, creative, and ambitious minds--not necessarily on paper, but in character. In no way am I a traditional student, and I'm very excited to be surrounded by people like me!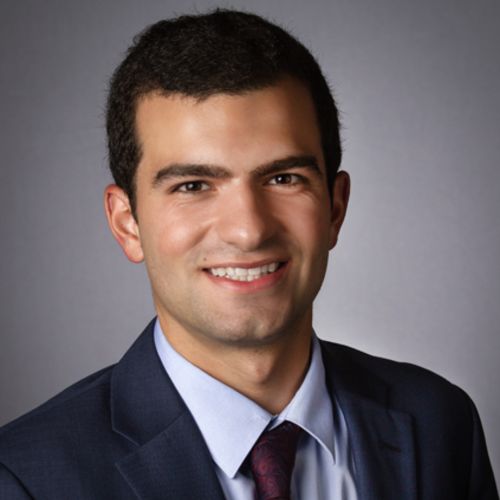 Joseph Touma
Campus: Duke
Hometown: Huntington, WV
High School: Huntington High School
Academic Interests: Political Science (Major), Markets and Management Studies, Arabic
Extracurriculars/Hobbies: Campus Enterprises, Dukes and Duchesses, Student Organization Financing Committee, American Eagle Youth Council
What drew you to the Robertson Program?
Throughout life, I have found that the times I grew and learned most were those that were most challenging and uncomfortable. The Robertson Program intentionally facilitates this challenging and, at times, uncomfortable environment, placing scholars into new and foreign situations, from the Campus Switch to Community Summer. Knowing that I would be sharing these formative experiences with some of the most gifted and driven members of the Duke and UNC communities ultimately drew me to the Program.
How has your experience with the Robertson shaped your goals and career path?
My experience as a Robertson Scholar has taught me to venture beyond and explore the unknown. Coming into Duke, I was sure that I would pursue a career in politics. My experiences as a Robertson, including classes I took at UNC's Kenan-Flagler Business School and my internship during Launch Summer, introduced me to the world of business, shaping my career path as I begin to look beyond Duke.
What has been your favorite Robertson moment so far?
During Exploration Summer, I travelled across the Atlantic to learn more about nationalism and independence movements in Europe. Early in my trip, I got access to the Scottish Parliament, observing First Minister Nicola Sturgeon and her party introduce a plan to give Scottish people the choice to leave the UK. Seeing the leader of a foreign country discuss the very subject I was there to study was fascinating, and the rambunctious response of the opposing Conservative Party made it all that much more exciting.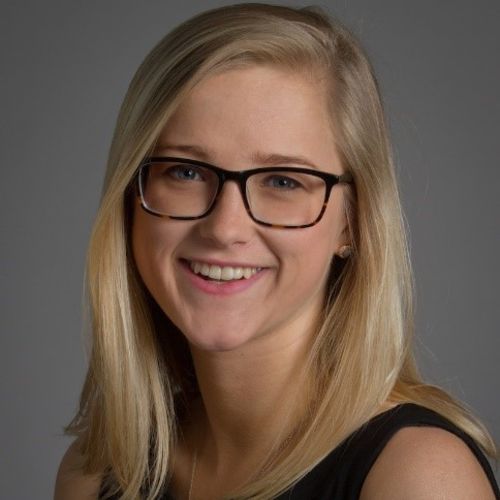 Cameron Beach
Campus: Duke
Hometown: Glenview, IL
High School: Glenbrook South High School
Academic Interests: Documentary studies, women's rights, criminal justice, African and African American studies, political economy, service-learning, international conflict studies.
Extracurriculars/Hobbies: Duke Mock Trial, Durham Giving Project instructor, Chronicle op-ed columnist, Duke Women on the Ballot co-founder, Community Empowerment Fund advocate
Background: As the eldest sibling to a very young sister, I've always been interested in the way young girls' education impact future women's lives-- I've seen my sister grow from a toddler to a fourth grader, and the interactions she's had with her school, her peers and her community has shaped the way she views herself. We're only a decade apart in age, yet she's grown up in a time when young girls are being supported and pushed even more than I was-- I see the ways different programs in her school, her sports teams and even the language we use around her has affected her self-confidence and her view of the future in ways I know I didn't experience as a young girl. Throughout my four years at Duke and beyond, I'm interested in exploring the ways women from different communities interact with their political systems, their schools and their families; I hope to create documentary projects linking different groups of women in different areas to one another through these interactions, and I hope to eventually go to law school and practice in a field related to women's rights or minority rights in America.
What drew you to the Robertson Program?
The people. That is, I'd guess, the answer of many Robertson scholars, and the reason it's so ubiquitous is simple: the Robertson Program draws a diverse, driven and bold group of people together, and there is nothing more inspiring than to be surrounded by passion. Although the interests of scholars range from engineering to anthropology, the community is knit together by the intrinsic excitement and energy that we share-- watching other people relentlessly push themselves to do better keeps me motivated and empowered to do better myself.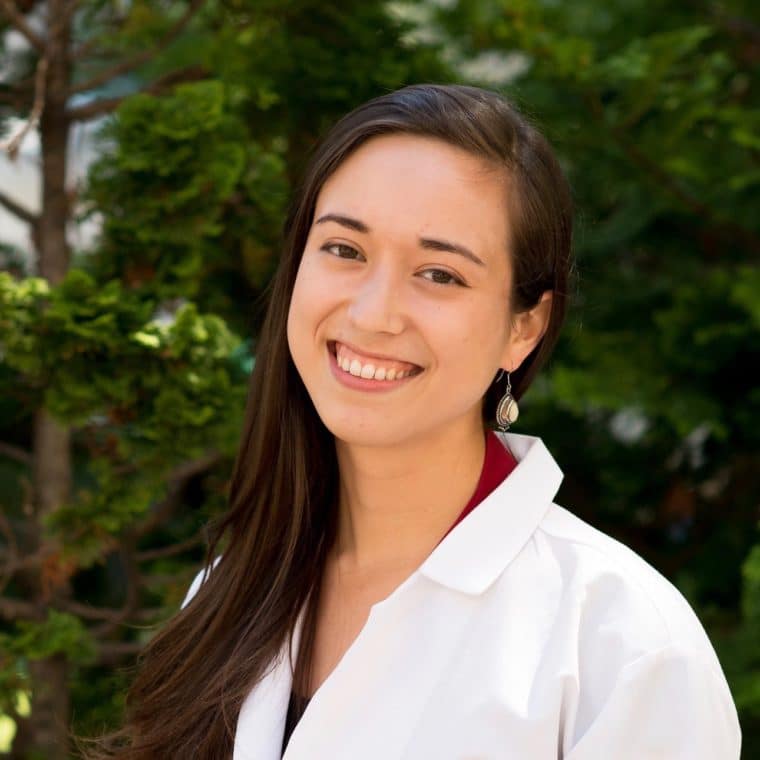 Jocelyn Streid
Graduation Year: 2013
Campus: Duke
What Does the Robertson Scholars Leadership Program mean to you?
Being a Robertson means learning how to listen to the ways the world hurts. It means asking questions - who are the marginalized? Where is there injustice? What can we do about it? And when these questions feel too big and too heavy, being a Robertson means having a community of mentors, friends, and soul-strengtheners to ask the questions with you.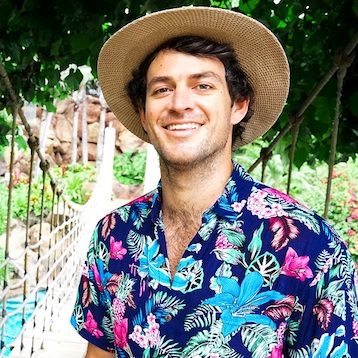 Kenny Haisfield
What Does the Robertson Scholars Leadership Program mean to you?
It means I'm supposed to act on my passions and rise to the challenge of doing good / impacting the lives of others along the way. Being a Robertson has trained me to make "doing good" a natural part of my life, not something that seems like a task or obligation.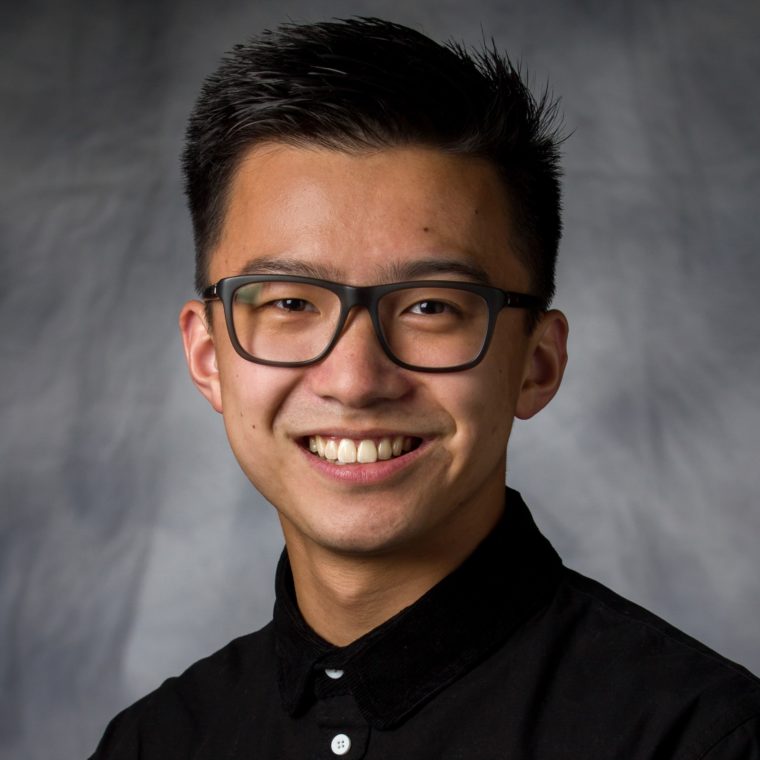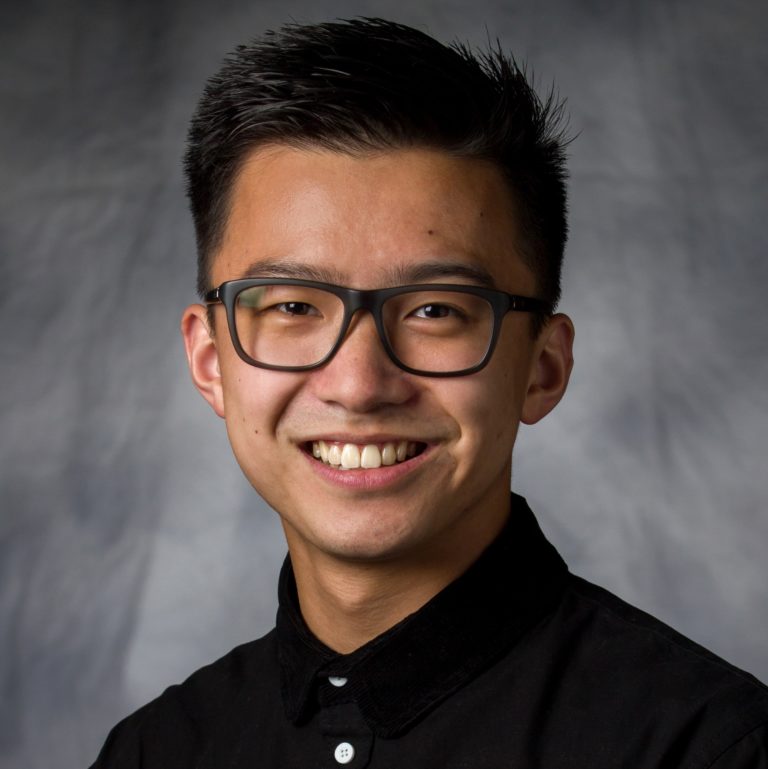 Michael Zhang
Campus: Duke
Hometown: Invercargill, New Zealand
High School: James Hargest College
I grew up in Invercargill, New Zealand. It is a modest city, but home to the world's Southern-most Starbucks! After moving here from China at 10 years old, I've immersed myself in the kiwi culture and grew vastly as an individual. My involvement in science activities within school led me to attend the 2015 London International Youth Science Forum. This trip developed my interest in renewable energy and informed me the possibility of fossil fuel alternatives. In the future, I wish to tackle the energy problem and improve New Zealand's energy security.
I have been playing table tennis competitively from an early age and represented New Zealand several times. I also like to play piano, especially jazz. I was introduced to the piano through the great classical composers; they taught me discipline and technique. But having been exposed to jazz for the last five years, I learnt to improvise in a way that lets my musical ideas emanate through the instrument.
What drew you to the Robertson Program? The Robertson Program stood out to me as a fantastic award. It is way beyond just a monetary prize, but it is a springboard into an entire new world. To live in a new country, study at a world-class institution, interact with fellow scholars and alumni, and attend exciting summer programs, it just all sounds too good to be true!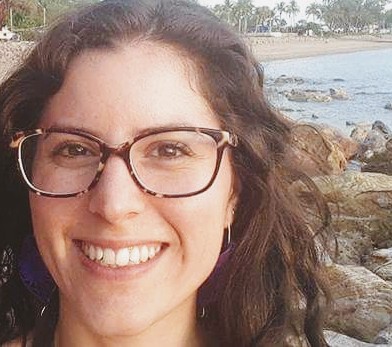 Desiree LaGrappe
Graduation Year: 2010
Campus: UNC
What Does the Robertson Scholars Leadership Program mean to you?
Everything. The Robertson Program profoundly impacted my ability to pursue my professional goals. The opportunities during summers provided exposure and preliminary preparation for a career in public health. The Robertson scholarship afforded freedom from university debt, which made it possible to fearlessly pursue my dreams.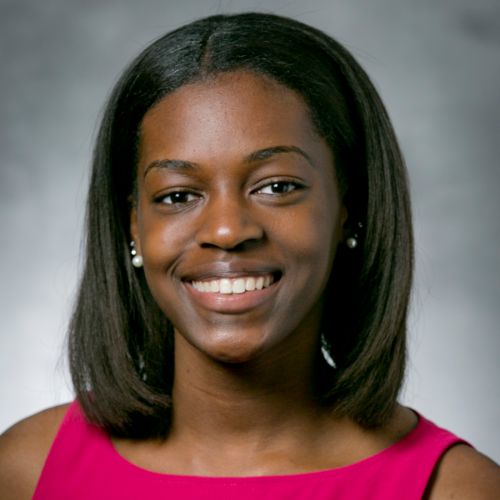 Nonnie Egbuna
Campus: Duke
Hometown: Clemmons, NC
High School: Parkland Magnet High School
I like to say that I am an artist before I am anything else. I have always loved to write; I started out writing novels and short stories, but I got into spoken word poetry the summer before my freshman year of high school and I have been obsessed with it ever since. My most recent artistic passion, however, is for filmmaking. Over the past two years, I wrote and co-directed my first feature film. This experience made me realize that I want to pursue a career in the movie industry (writing, directing, producing, etc.).
Beyond these things, I am a social justice activist with a particular focus on the progression of racial minorities and women. I strive to be a catalyst for positive change (whatever that means and wherever I go). Lastly, I love to shop, eat, watch New Girl, American Crime, and anything produced by Shonda Rhimes, and listen to Chance the Rapper.
What drew you to the Robertson Program?The simple answer to this question is that my mother drew me to the program. She told me about it during my sophomore year of high school, and it became a distant and unlikely dream. As I began to research the program more throughout my senior year, and after experiencing Finalist Weekend, I realized that the Robertson Program is so much more than a scholarship. It acknowledges that we are not only individuals with independent thoughts and actions, but also members of our societies and unique social groups who must be able to collaborate with others in order to reach our goals. The Program has a unique focus on long-term growth; it invests in students rather than simply throwing money at them.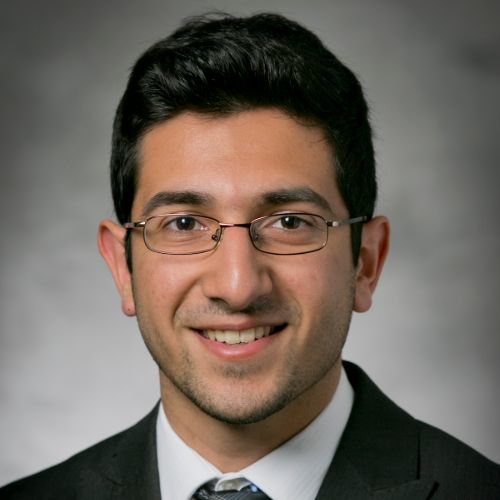 Kameron Sedigh
Campus: Duke
Hometown: Kings Park, NY
High School: Kings Park High School
When I was in middle school, I attended a DNA camp at Cold Spring Harbor Laboratories. For a young boy trying to determine what he wanted to do with his life, learning about DNA in the building where Watson and Crick discovered its structure was an awe-inspiring experience, one which would shape the interests and passions that I bring with me to college. What attracts me to biomedical engineering is that it seeks to solve the problems in the world of biology and medicine through the many applications of engineering. It is seemingly the ultimate interdisciplinary field, and it is the desire to study a field of science of many inquiries and applications that attracts me to biomedical engineering.
What I pride myself in is that I always look to explore and make connections with people of any and all backgrounds and interests. As a child of two Iranian parents, I have come to respect and love other cultures and I always look to keep up to date on foreign affairs around the globe. I am also proud to say that I am both an athlete and a mathlete, a product of my devoted love of sports and desire to academically challenge myself. In high school I have been able to be a part of many families, from the bond of a soccer team to the enthusiastic spirit of a marching band. And what I hope for is to play my part, inspire others, and be inspired by my Robertson, Duke, and UNC families.
What drew you to the Robertson Program? To be completely honest, the Robertson program was completely off my radar when I began my college application process. But even when I finally discovered the program, I didn't think much about it because truthfully it seemed too good to be true. A full scholarship to one of the premier universities in the world? No way. Not possible. But I applied, not seriously expected to receive the scholarship. However slowly I worked my way through the levels of the application process, and then one day, in the bathroom of a bus travelling up to Boston I received the call. The call saying I had been blessed to be a part of a one of a kind family, of academic scholars, altruistic community members, and natural born leaders. A family that challenges, inspires, and learns from one another. The Robertson Scholars Family.
Click on the class years below to view a complete list of Robertson Alumni graduates from each class.