Twenty-one years after the first Scholars class entered the Program, our alumni community now includes over 550 Scholars. These individuals are leaders all over the word, living out the values of the Robertson Program as teachers, bankers, doctors, poets, entertainers, lawyers, consultants, scientists, researchers, and entrepreneurs. They remain a vibrant and committed group of individuals who make significant contributions to the communities around them.
What drew you to the Robertson Scholars Leadership Program?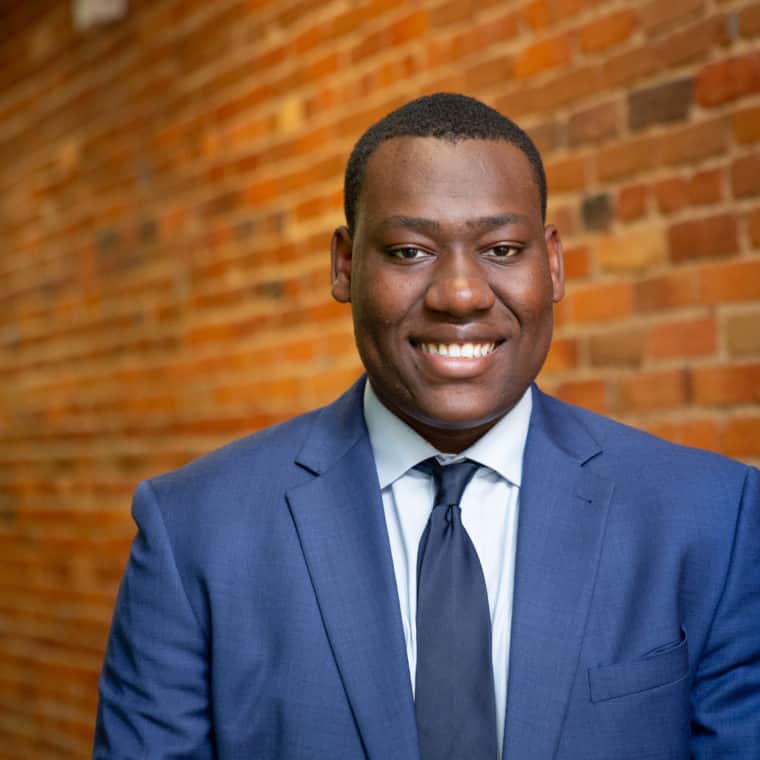 Adejuwon Ojebuoboh
Campus: UNC
Hometown: Jacksonville, NC
High School: Jacksonville High School
All I desire in my life is to bridge communities, connect cultures, curtail disparities, and simply bring people together. It's crucial we embrace that compromise is not capitulation, but we must remain grounded in our principles. Finding the healthy balance between morals and tolerance is not only at the core of my leadership character but the guiding light of my life. All this, I pray, will lead to more progression, more advancement, more innovation, and ultimately lasting, effective change.
What drew you to the Robertson Program?
Consolidation and Community. These ideas lie at the foundation of the Robertson. Consolidation of two premier universities opens doors to channel my passions of community, politics, investments, and ideology. Community of not only highly intelligent but service-orientated students stood out among the long list of colleges. This unique cohort coupled with the unprecedented dual-citizenship access, seemed impossible to attain while applying. I'm still graveling that God made a way for this to occur. I acknowledge if anyone had been put in my shoes with the parents and culture I am fortunate to have, anyone could attain this. This simple understanding of opportunity and responsibility is shared amongst all of us and we all aim to pay it forward. That's what makes the Robertson Program not just prodigious but selfless.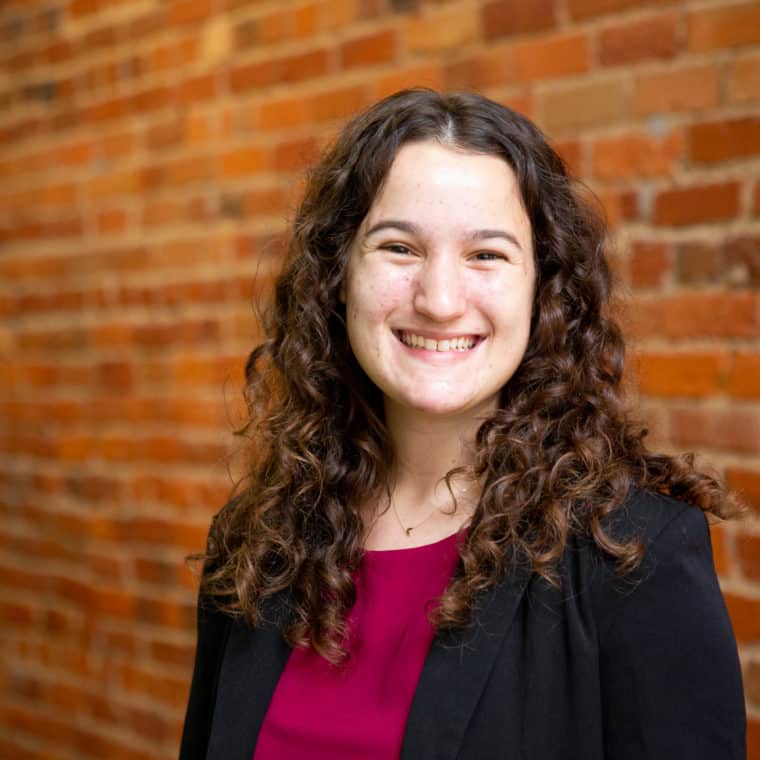 Sarah Zimmerman
Campus: Duke
Hometown: St. Charles, MO
High School: Francis Howell North High School
What drew you to the Robertson Program?
Just as connection and care between individuals drives who I have become, the community within the Robertson Scholars Program is what drew me in. Unlike many scholars' programs, the Robertson Scholars is about much more than academic achievement. The program invests within each individual for their lifetime. While the program does bridge two complementary universities together to provide an unparalleled world-class education, it also creates a community of ambitious students who all are committed to being catalysts for change. It is this golden opportunity to build lifelong friendships with other dynamic thinkers in a collaborative, growth-oriented environment that made the decision to join the Robertson Program unthinkable to pass.
How has your experience with the Robertson shaped your goals and career path?
Beyond providing incredible opportunities to grow and expand my leadership, communication, and critical thinking abilities, Robertson has also connected me with an invaluable network of inspiring alumni and peers who challenge and inspire me every day. These Robertsons have already helped me intertwine interests and abilities to open doors and make dreams realities by linking courses, internships, people, and other opportunities into a tangible future path. It's these same people that have helped me find how to make a positive and meaningful impact on those around me now. I truly feel like the luckiest person alive.
What has been your favorite Robertson moment so far?
Though it's nearly impossible to select a single favorite Robertson moment, I can say that collectively my favorite moments have been the small unofficial Robertson moments. While the thought-provoking dinners, perspective-changing colloquium classes, and exciting NOLS adventures were amazing, there is something very special about the one-on-one conversations after class, the 2am meaning of life and how to change the world discussion, and the idea-challenging and future planning over brunches. Further, the less conversation-focused, ice cream outings, windows down drives, acapella performance cheering, or even dance lessons make up an array of unofficial Robertson moments that have made my college experience unforgettable.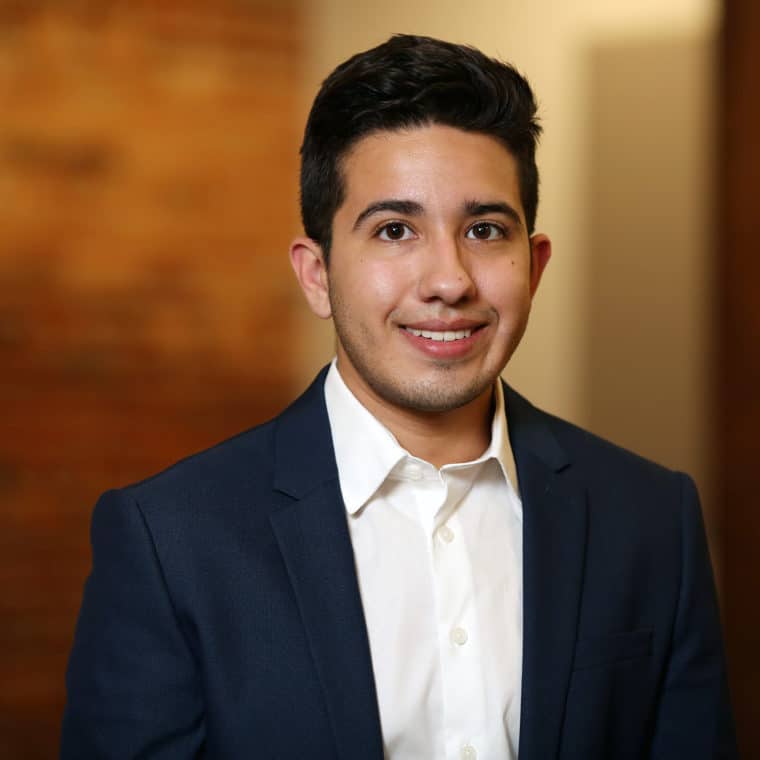 Nicolas Pardo
Campus: Duke
Hometown: Charlotte, NC
High School: Hawthorne Academy of Health Sciences
What drew you to the Robertson Program?
I was drawn to the Robertson Program by the funded summer experiences. I wanted the opportunity to take my academic interests and explore them through summer experiences. I was also attracted to the program because of the wide array of interests and involvements present in the scholar community.
How has your experience with the Robertson shaped your goals and career path?
Robertson has allowed me the freedom to explore numerous academic interests. The program's flexibility has enabled me to pivot and find my true passions. I am confident that the program will continue to support my goals as they shift and narrow.
What has been your favorite Robertson moment so far?
My favorite Robertson moment was All-scholar dinner. It was a wonderful opportunity to connect with my cohort and scholars from other years. I was inspired by hearing the panel of alumni speak on their own Robertson experience and post graduation development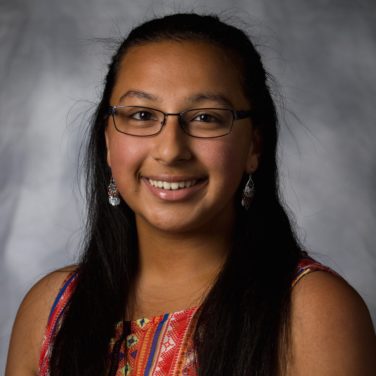 Divya Mahesh
Campus: UNC
Hometown: St. Augustine, FL
High School: Allen D Nease High School
Academic Interests: Psychology major, Neuroscience and Chemistry minors, Pre-Med, specific interests in rural healthcare and health disparities
Extracurriculars / Hobbies: Duke Neurology lab studying Parkinson's Disease, SHAC (Student Health Action Coalition), Robertson Community Coordinators, GlobeMed at UNC, Hindu YUVA
What drew you to the Robertson Program? It is an accepted fact for high school students applying to colleges and scholarships that each student can attend only one university and will most likely pay a fortune to do so. The Robertson Scholars Program completely shatters these ideas and instead offers a whole new world of opportunities. Through the Robertson Program, I will have access to unparalleled opportunities, ranging from the resources of both Duke and UNC, to a vibrant academic community filled with intelligent students who support each other, to quite literally the whole world. I was also drawn to the Robertson Program's focus and emphasis on service and leadership. After attending Finalist Weekend and seeing the true community feeling that exists between the Robertson scholars, I was convinced that this program offers the best of every world.
How has your experience with the Robertson Program shaped your goals and career path? The Robertson Program has provided me with a plethora of opportunities to explore my interests in the medical field. I have wanted to become a doctor for as long as I can remember. Through volunteering in hospitals and founding a free medical clinic during high school, I developed a specific interest in understanding and combatting health inequities. However, the Robertson Program offered me a world of experiences that opened my eyes to the challenges in rural healthcare and deepened my interest in the medical field as a whole.
Favorite Robertson moment: Trip to Asheville during Community Summer! I spent my first summer in Tarboro, NC with four other scholars. During the summer, we decided to meet up with the Whitesburg scholars in Asheville. We spent the weekend hiking, exploring the town, and exchanging stories of our summers in the two smallest Community Summer sites!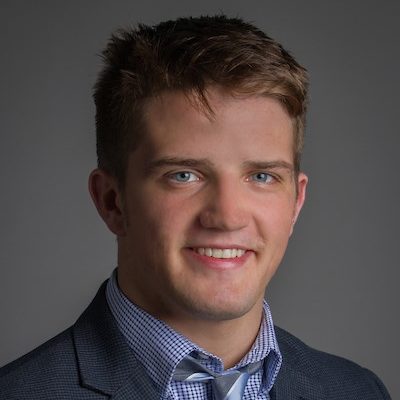 Matthew Smith
Campus: UNC
Hometown: Tulsa, OK
High School: Bishop Kelley Catholic High School
What drew you to the Robertson Program?
I considered the efforts put forth in my high school years warranted applying to merit-based scholarships along with my college search, so I happened across the Robertson Program and had to at least give it a shot. One lucky break led to another and before I knew it, I was in fact a member of the esteemed leadership program. The financial incentive was obviously ever-present in my mind as I was applying, but I did take note on the potential for growth found in meeting and interacting with other multifaceted, intelligent current members of the program that I only glimpsed on the Robertson website. This expectation took shape in reality, and it could not have been more true. The real pull and prowess of this program are the very scholars that comprise it. I am a worlds better person and much more thoughtful leader do the interactions and relationships I have built through the Robertson Scholars community.
How has your experience with the Robertson shaped your goals and career path?
The Robertson has let me flourish as a curious college student by always supporting my interests with matched coordinated effort. I will be attending UNC for one more year working for my masters in Accounting after my undergraduate degree, and the Robertson has been with me every step of the way as a guide, mentor, and confidant.
What has been your favorite Robertson moment so far?
My favorite Robertson moment had to be Community Summer as a whole. There really just isn't anything that can beat working at a zoo living with eleven other Robertsons in the city of New Orleans. The bonds I built, as well as the growth I manifested during my time there could never be replaced.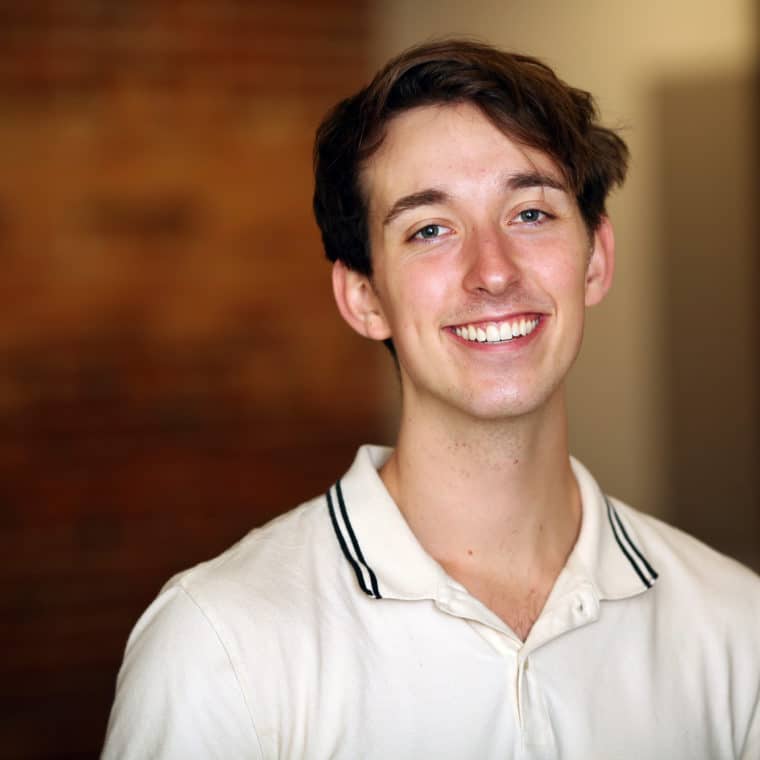 Jake Sheridan
Campus: Duke
Hometown: Charlotte, NC
High School: Charlotte Catholic High School
Academic interests:
My primary academic interests are journalism and political science. Everything else stems from there. Within journalism, I focus on writing and audio, with particular attention to reporting local news and politics. Within political science, I focus on political behavior, with particular attention to whiteness as a politically salient identity.
Extracurriculars / Hobbies
Outside of the classroom, you can find me reporting and editing for the Chronicle (Duke's independent student newspaper) or the 9th Street Journal (Duke's Durham-focused journalism department paper). I've worked on campus politics — from reform movements to student government to Young Trustee races. I'm also a member of Wayne Manor.
Here's a short list of hobbies: listening to music (disco at the moment… Donna Summer of course), journaling, playing basketball, playing Mario Strikers, overusing Twitter, pilates, thrift shopping, making tea, making bad jokes.
What drew you to the Robertson Program?
I actually had already decided to go to Duke when I was given this scholarship… lucky me! I was an alternate at the time. So, I think my mom would argue that her prayers drew me to the program.
The cohort of passionate people, access to two incredible and complimentary schools, summer opportunities and staff support would draw me back to this program again, though.
How has your experience with the Robertson shaped your goals and career path?
This community has been the most important part of my college experience. My scholarship has allowed me to pursue my passion as work. My fellow Robbies are many of my best friends.  My core beliefs have been shaped by the challenge and thought the program has confronted me with. I've been transformed by this program.
Many of my most important work experiences — documenting the history of the Blues and Civil Rights in the Mississippi Delta, covering the 2020 Democratic presidential primary for the Concord Monitor in New Hampshire, documenting the grassroots European refugee aid movement, and reporting local news for the Los Angeles Times — were made possible by the Robertson program. More broadly, the life I live would not be possible without the Robertson program.
What has been your favorite Robertson moment so far?
During my community summer, I worked in the Mississippi Delta. There, I did documentary work for the Delta Center for Culture and Learning. As I helped run and document a conference on the incredible local Blues and Civil Rights tradition, I interviewed Wheeler Parker, a cousin of Emmett Till who was with Emmett the night he was abducted. After we talked, I took a portrait of Wheeler sitting in the judge's chair at the Tallahatchie County Courthouse, where Emmett's murderers were unjustly acquitted. That moment I shared with Wheeler is my favorite Robertson moment. It made me fall in love with story telling and bearing witness. The Robertson program placed me in that job — I would never have worked in that role, nor probably come within 100 miles of the wonderful Mississippi Delta if it weren't for the program.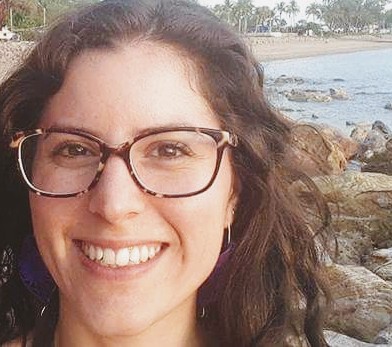 Desiree LaGrappe
Graduation Year: 2010
Campus: UNC
What Does the Robertson Scholars Leadership Program mean to you?
Everything. The Robertson Program profoundly impacted my ability to pursue my professional goals. The opportunities during summers provided exposure and preliminary preparation for a career in public health. The Robertson scholarship afforded freedom from university debt, which made it possible to fearlessly pursue my dreams.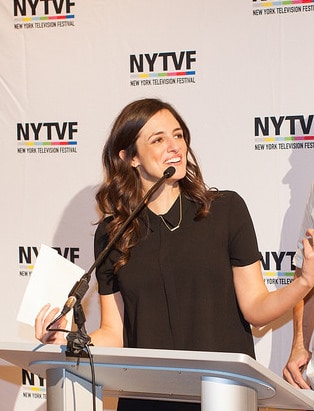 Madeline Walter
Graduation Year: 2007
Campus: Duke
What Does the Robertson Scholars Leadership Program mean to you?
Being a Robertson means that no matter what you pursue, you are actively thinking about how you can use your skills, ideas, and passions to make the biggest possible contribution to your community. It means not just striving for success, but striving to contribute.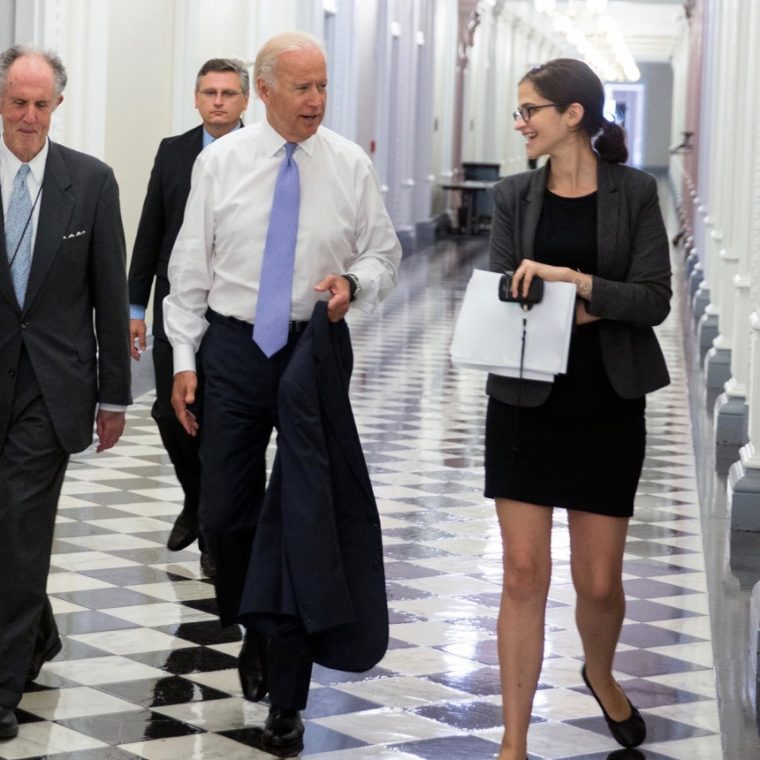 Stef Feldman
Graduation Year: 2010
Campus: Duke
What Does the Robertson Scholars Leadership Program mean to you?
Opportunity - I would not be where I am today without the generosity of the Robertsons. I could not have gone to Duke without the Robertson scholarship. And the mentorship from Robertson staff and internship experiences dramatically shaped who I am and what I do.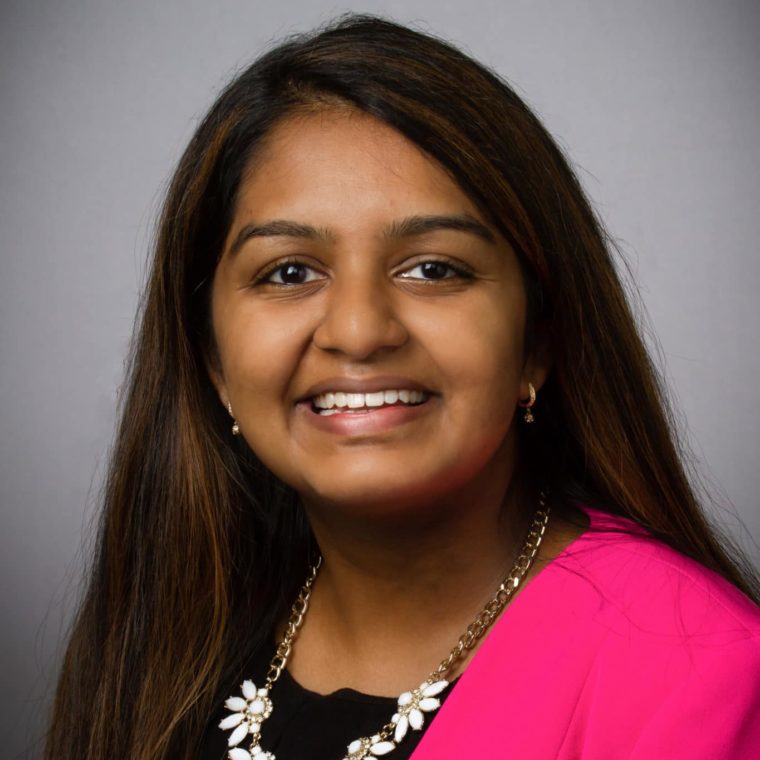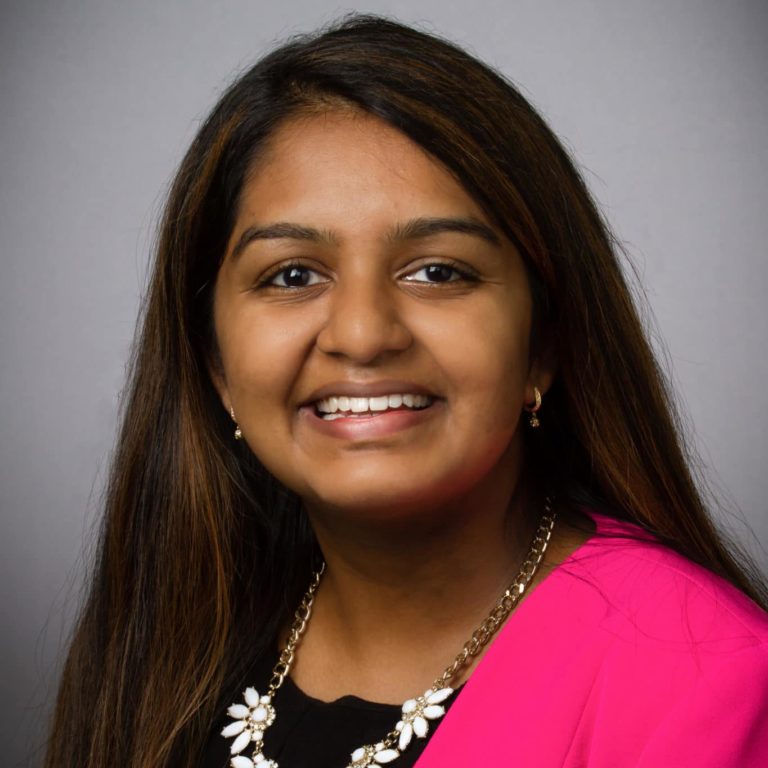 Niharika Vattikonda
Campus: UNC
Hometown: Herndon, VA
High School: Thomas Jefferson High School for Science and Technology
What drew you to the Robertson Program?
In a word, the community. During Finalist Weekend, every scholar I talked to always spoke about the incredibly tight-knit peer community—I'm so grateful to have experienced this camaraderie and support over the past few years. It's a community that challenges us to rethink our beliefs, to critically examine our role in the community, and to reach our goals. I've met some of my closest friends in the Robertson Program, and as a community, we've had the chance to work together in our classes, extracurriculars, and our Community and Exploration Summers. Our entire community really encourages us to make the most of the opportunities available to us at both UNC and Duke, supporting each other as we pursue growth and service during our time in college and beyond.
How has your experience with the Robertson shaped your goals and career path?
Through the Robertson Program, we have the wonderful privilege of having access to infinite opportunities on both of our campuses, and over the past few years, I've had the opportunity to embrace different aspects of each campus. I've been able to pursue interdisciplinary study and to find new connections between my interests in technology, finance, journalism, and public policy. A key part of the Robertson experience is continuous reflection—from our first check-ins freshman year and throughout our academic and summer experiences, we're challenged to think more critically about our experiences and to commit to living the Robertson values of intellectual curiosity, strength of character, purposeful leadership, and collaborative spirit in everything we do. That focus on reflection has given me an entirely new perspective on my goals for the future.
What has been your favorite Robertson moment so far?
During fall semester sophomore year, we had a weekend class retreat, spending the afternoon playing arcade games, laser tag, and mini-golf. It was one of the first times we were able to really reconnect as a class after living in different places during our Community Summer. For me, it was amazing to see how much we had grown as a class in just a year. We spent the afternoon trading anecdotes about our Community Summer experiences, looking forward to Campus Switch, and reflecting on how we've grown as a cohort from our initial icebreakers during Finalist Weekend and the beginning of freshman year. It was the moment that I realized that, for the rest of our lives, we're always going to have an incredible community to learn and grow with.
Click on the class years below to view a complete list of Robertson Alumni graduates from each class.