Twenty years after the first Scholars class entered the Program, our alumni community now includes over 450 Scholars. These individuals are leaders all over the word, living out the values of the Robertson Program as teachers, bankers, doctors, poets, lawyers, consultants, scientists, researchers, and entrepreneurs. They remain a vibrant and committed group of individuals who make significant contributions to the communities around them.
What Does the Robertson Scholars Leadership Program mean to you?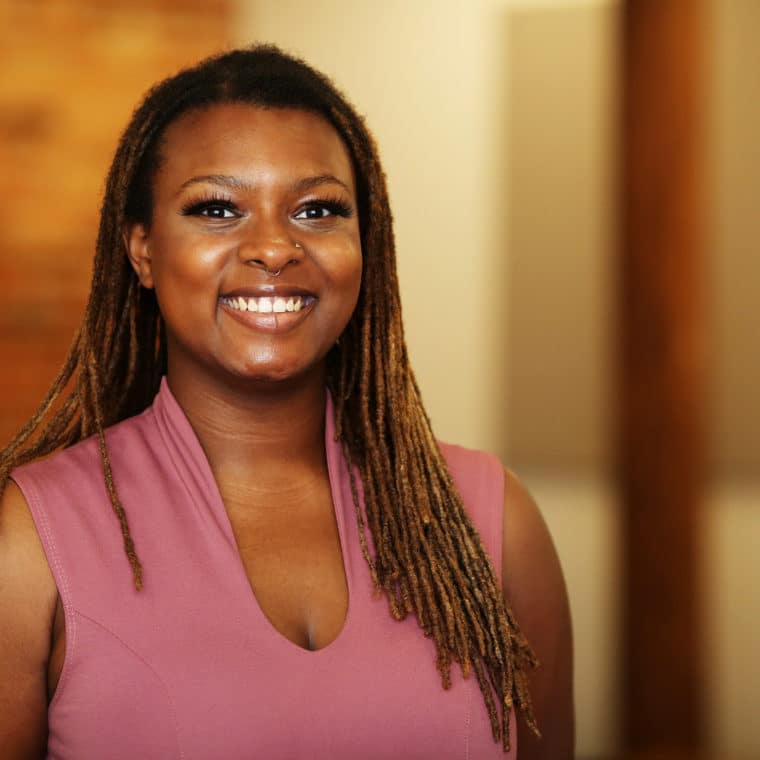 De'Ivyion Drew
Campus: UNC
Hometown: Raleigh, NC
High School: Virginia Episcopal School
From my bright eyed toddler days, my parents taught me that I have the power to change my life circumstances for the best outcome. The quote "I came forth, I saw, I conquered." has shown up through many important transitions. I was the only eighth grade student to go to college preparatory school, one of eight females of African descent on campus, and the first Robertson Scholar of Virginia Episcopal School. I believe true strength derives from overcoming obstacles instead of avoiding them, and within my high school environment, the lack of diversity was a prominent issue that prompted a restorative response. After gaining experience through Debate Club, Model United Nations, and Global Ambassadors, I founded Cultural Unity, an initiative that provides programs that help integrate safe spaces into the VES community. Within Cultural Unity, Caroline's Sewing Circle Gender Equality Club, Equity and Inclusion Committee Faculty Student Group, VES Gay-Straight Alliance, and GET WOKE! newspaper column all function together.
From an artistic perspective, I play drums and sing soprano, mezzo-soprano, or alto for Jazz Ensemble and Vocal Ensemble music groups. Ceramic sculpture empowers me to speak without words as an outlet to arouse action and bring positive representation of the African-American experience. During my personal time, I often update my artsy Instagram page, watch YouTube tutorials, and read the Bible or the Atlantic newspaper.
As of now, I am interested in pursuing a Bachelors of Fine Arts with a focus in African American Art History and a Bachelors of Arts in African and African American Studies. The field of Public Health, or even a career as a Medical Illustrator, would allow me to implement social justice advocacy everyday.
What drew you to the Robertson Program?
I see myself as a strand of yarn in a vast tapestry, weaving together with other yarns of diverse backgrounds toward cultural awareness through the sharing of our experiences. Every action inside or outside of the classroom is dedicated to making life a little brighter for those to come. The Robertson Program is a unique curriculum, like knitting needles, that connect students of various diversities in civil discourse, self-development, and new expeditions in every environment. The fact that this scholarship offers both financial and expressive freedoms seems very appealing to me, coupled with highly customizable experiences and a strong support network in every field, I knew that this opportunity was intentionally designed to develop leaders over a lifetime.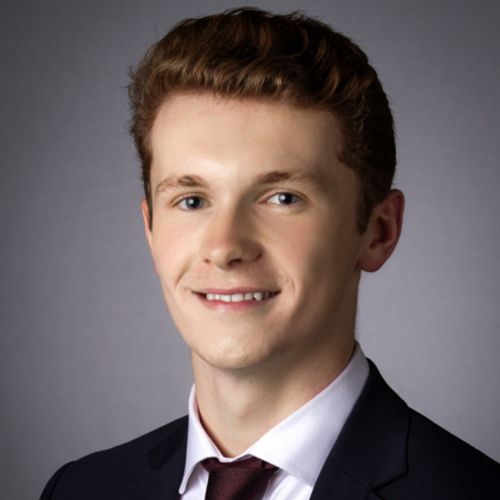 Ben Keegan
Campus: Duke
Hometown: Liverpool, England
High School: The Blue Coat School
What drew you to the Robertson Program?
I was drawn to the program because it is such a unique opportunity to have access to the vast array of resources of two incredible universities in Duke and UNC. The summer programs were also a big factor for me - having such a strong support network from the program in both the planning and realization of incredible, life-changing summer experiences is something I will be forever grateful for. Most important, I was drawn to the program because of the Robertson community - the program has such a tight knit community of scholars that have inspired and pushed me to be the best person of myself possible.
What has been your favorite Robertson moment so far?
My favorite moment has to be Community Summer. I'll forever cherish the memories I made with all of the other scholars in New Orleans, and living together over those 8/9 weeks made us all so appreciative of each other and the Robertson community that we are so fortunate to be a part of. It really was a summer that I will never forget.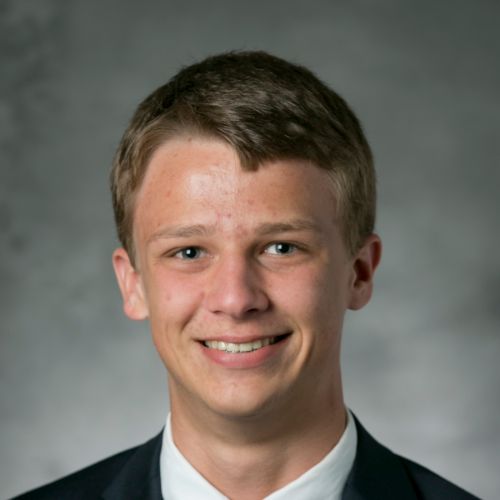 Evan Rodgers
Campus: UNC
Hometown: Columbus, OH
High School: The Wellington School
On my first day of high school, my World History teacher stopped me after class to welcome me to my new school and ask how I liked his class.  When he next asked me about my opinion on social studies as a whole, I gave him a blunt answer - I thought they were entirely pointless.  I had no interest or real respect for history, government, economics, or anything of the like.  He vowed to change my mind on the topic.  Over the next four years, his wish was completely fulfilled.  I've discovered a deep passion for learning about how humans work - their motivations, their nature, their aspirations, their interactions.  I love to study government, business, and other humanities disciplines.  While these are my primary academic interests, I have a wide range of others - from marine biology to statistics to music.  Whatever field(s) I end up studying in college, I know it will prepare me for a job that will allow me to both challenge myself intellectually and make a strong positive impact on the world.
My interests outside the classroom are at least as diverse as they are inside.  Throughout high school I ran a business selling collectible Nike and Jordan sneakers and have an irrationally large collection of my own shoes in my room. I am a huge sports fan (especially basketball and football), an avid tennis player, and am willing to take on anyone, any time, anywhere in ping-pong.  I'm a big fan of music, from Kendrick Lamar to Frank Sinatra.  I love good food of almost any variety - as my rule of thumb, the unhealthier, the better.  I have a passion for traveling and have been to 5 continents - maybe I can hit all 7 before the Robertson's done with me!  Above all, I love to spend quality time with all of my friends and family.
What drew you to the Robertson Program? As with any student currently in or seriously considering the Robertson Scholars Program, I had several great college options to choose from.  At first, it seemed coming to a final decision would be impossible.  At the end of the day, the reason I felt confident choosing the Robertson was because it provides a fundamentally different experience than any other college or scholarship program out there.  Other scholarship programs operate completely differently - they give students a financial incentive and metaphorically cordon them off in their own corner of the university to study in a special program.  However, rather than isolating its students with the sole end goal of filling its students' heads with the most knowledge, the Robertson is fully integrated in its communities: UNC and Duke, the Triangle, and the world.   The Robertson focuses on giving each scholar every opportunity two stellar universities have to offer along with a multitude of program benefits and puts them at the forefront of the aforementioned communities.  It counts on every student to become a true leader while still in college while providing the opportunities for every student to pursue literally any academic or professional interest he or she may have.  Long story short, the Robertson provides me every opportunity to become the best in my field of interest and will mold me into a highly effective leader during my four years.  Plus, I get to be a Tar Heel AND a Blue Devil - what else could I ask for?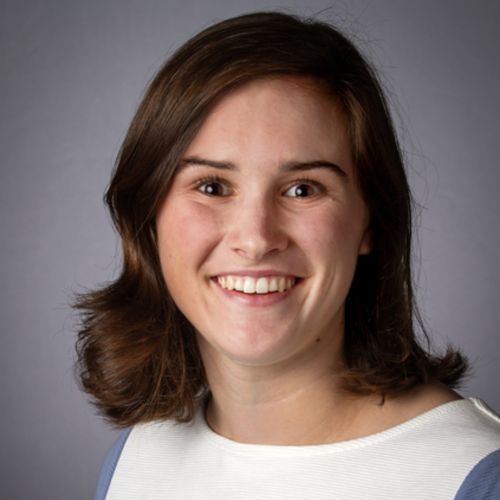 Annie Evans
Campus: UNC
Hometown: Zionsville, IN
High School: Culver Academies
What drew you to the Robertson Program?
I grew up loving UNC, so when I first applied to the program, I was enticed by the ability to go there with the financial support of the Robertson Program. As I found out more about the program, the summer and school-year programming, switch semester, and other opportunities began to really excite me. However, the greatest value that I see in the Robertson Program is the people, and finalist weekend allowed me a glimpse into what that could look like. Finding interesting and interested people at finalist weekend confirmed that this was the place for me.
How has your experience with the Robertson shaped your goals and career path?
In the spring of the first year of the Robertson program, everyone takes a course called "Colloquium," which is an applied ethics course, taught by a philosophy professor. This class convinced me that I needed to study more philosophy, eventually leading to a philosophy major. Not only did the Robertson Program help me find my major, they also provided support for the summer opportunities that allowed me to explore my options for after graduation. I was able to work in voting rights advocacy in Virginia during the summer of 2019, which fueled my interest in the field. The support of the Robertson has allowed me to explore and take risks in ways that I would not have otherwise considered.
What has been your favorite Robertson moment so far?
I have loved a lot of moments in my time with the Robertson, so choosing a favorite is very difficult. However, community summer was an incredibly formative experience for me. I was able to live with the most incredible people, who taught me so much about being a friend, a leader, and a passionate person in the world. I think about the nights that I spent talking with my Robertson peers, grateful for them and their perspectives on life.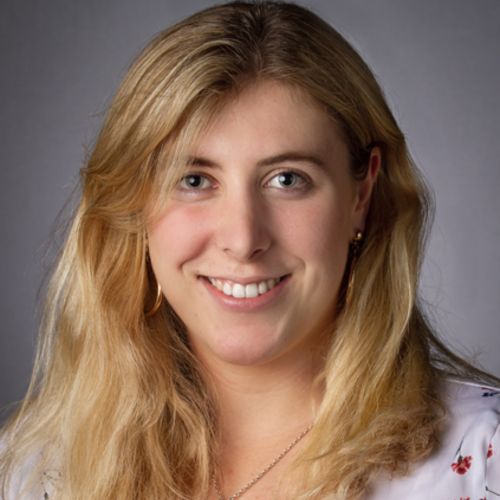 Antonia Young
Campus: Duke
Hometown: Auckland, New Zealand
High School: St. Cuthbert's College
At the beginning of high school I did not know where my passions lay. However, my school's 2015 History Trip changed this for me. I stood where Hitler once stood in Nuremberg in front of thousands of zealous Nazis, visited the chambers in Auschwitz where many Jewish people met their death and walked amongst the Paris Catacombs representing the many that died for liberté, equalité and fraternité. This trip opened my eyes to the reality of the past and showed me that political agendas and doctrine will continue to define the world we live in.
From then on, I found my subject choices shifting to the humanities where I sought to develop my understanding of civilisations, literature, cultures and language and how the histories of these continue to shape our world today. I am also curious in the way in which different communities relate to each other and how external and internal factors influence such relationships. My academic passions, therefore, revolve around the topics of international relations, politics, history, geopolitics, international business and entrepreneurship.
I hope to continue expanding my knowledge of our world, its history and complex matrixes, so that one day I can contribute to making the world a more egalitarian and tolerant place.
On top of my academic pursuits, I have a deep passion for leadership and service. At my all girls school in Auckland, various coaching and tutoring opportunities and my role as Head Girl in my final year helped me to develop these passions. I want to develop my skills of effective leadership further so that I can help pave the way for future generations of women looking to make a difference in business and politics.
For the past 5 years I have represented New Zealand as a water polo goalkeeper. This is my second year with the New Zealand Women's Water Polo team and we are currently training for the FINA World Women's Water Polo Championships in Budapest, Hungary in July 2017. My proudest moment in my water polo career was being named the tournament Goalkeeper in the 2016 FINA World Women's Youth Water Polo Championship. One day I hope to represent New Zealand at the Olympics.
What drew you to the Robertson Program?
Reading the profiles of the current generations of Robertson Scholars is proof that it is the students who make this program so extraordinary. I am excited to meet people who, like me, want to make a difference in the world. The fact that each one of us has a different way in which we hope to achieve this common goal is both exhilarating and inspiring. The next four years are a significant period of our lives and I am so honoured to be experiencing it alongside such a passionate, talented, driven and diverse group of people. The Robertson Program not only welcomes us into this remarkable community, but also offers unique experiences to develop as a person, a leader and a global citizen. It is unlike anything anywhere and I look forward to taking advantage of all the opportunities it will provide to better myself, my peers and my community.
I am also attracted to Duke's community, which supports innovation and curiosity, and will allow me to discover new passions and explore existing ones. Furthermore, to have access to both Duke and UNC's extraordinary resources is an immense opportunity.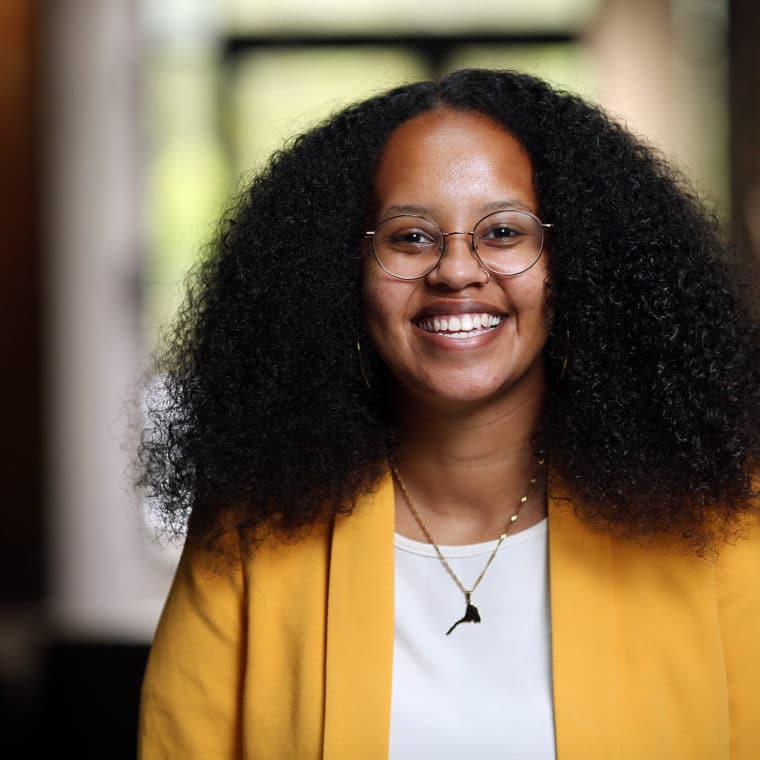 Ruth Fetaw
Campus: UNC
Hometown: Milwaukee, WI
Pronouns: She/Her
How do you believe you'll create transformational change?
I believe I will create transformational change by fighting and advocating for marginalized communities. I strive to advance health equity and justice for underserved groups. I refuse to lose hope and drive that equity for all people is possible. I believe that no matter someone's circumstance, health is a human right.
What drew you to the Robertson Scholars Leadership Program? 
I knew that the Robertson Program strives to create innovators and I aspire to expand the boundaries that are set by other individuals. With the opportunity to take classes at both UNC and Duke, I knew that I would be exposed to enriching spaces and that the relationships I made and actions I took would greatly set the course for my future successes. This program is one of a kind.
How has the Robertson Scholars Leadership Program impacted your personal, professional, or leadership growth?
This community of scholars are exceptional and I believe this program has challenged me to be a better leader for myself, while acting as a catalyst for community improvement. Through the extensive Alumni network and the support from Robertson staff, I am in a better position to succeed and achieve my career goals. I am grateful to the Robertson Program for all of their support and community.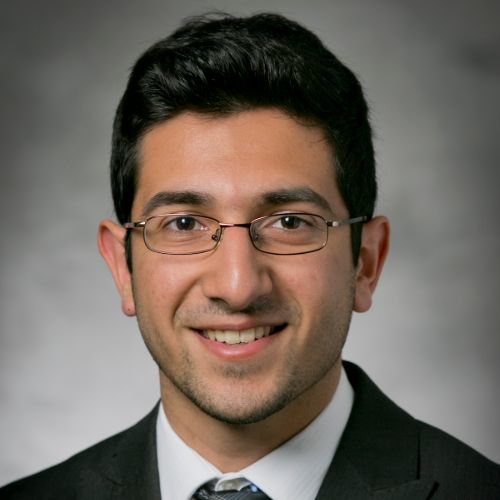 Kameron Sedigh
Campus: Duke
Hometown: Kings Park, NY
High School: Kings Park High School
When I was in middle school, I attended a DNA camp at Cold Spring Harbor Laboratories. For a young boy trying to determine what he wanted to do with his life, learning about DNA in the building where Watson and Crick discovered its structure was an awe-inspiring experience, one which would shape the interests and passions that I bring with me to college. What attracts me to biomedical engineering is that it seeks to solve the problems in the world of biology and medicine through the many applications of engineering. It is seemingly the ultimate interdisciplinary field, and it is the desire to study a field of science of many inquiries and applications that attracts me to biomedical engineering.
What I pride myself in is that I always look to explore and make connections with people of any and all backgrounds and interests. As a child of two Iranian parents, I have come to respect and love other cultures and I always look to keep up to date on foreign affairs around the globe. I am also proud to say that I am both an athlete and a mathlete, a product of my devoted love of sports and desire to academically challenge myself. In high school I have been able to be a part of many families, from the bond of a soccer team to the enthusiastic spirit of a marching band. And what I hope for is to play my part, inspire others, and be inspired by my Robertson, Duke, and UNC families.
What drew you to the Robertson Program? To be completely honest, the Robertson program was completely off my radar when I began my college application process. But even when I finally discovered the program, I didn't think much about it because truthfully it seemed too good to be true. A full scholarship to one of the premier universities in the world? No way. Not possible. But I applied, not seriously expected to receive the scholarship. However slowly I worked my way through the levels of the application process, and then one day, in the bathroom of a bus travelling up to Boston I received the call. The call saying I had been blessed to be a part of a one of a kind family, of academic scholars, altruistic community members, and natural born leaders. A family that challenges, inspires, and learns from one another. The Robertson Scholars Family.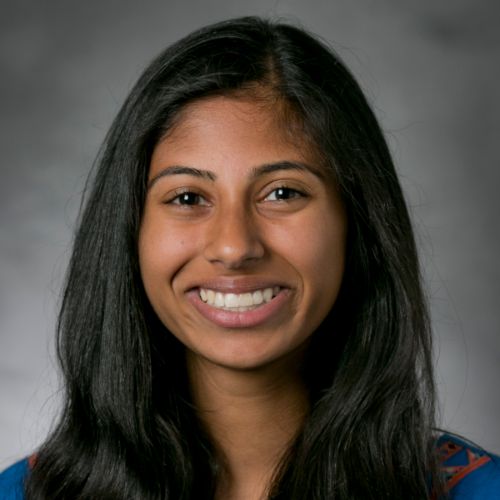 Rasheca Logendran
Campus: Duke
Hometown: Raleigh, NC
High School: Raleigh Charter High School
I like talking to strangers. The conversation and the opportunity to experience and hear new ideas leads me to people, especially those I don't know. Ever since I was young, I've enjoyed learning and vicariously living through others by conversing. My love for that spark of human connection and raw emotion--the fiery discussion that comes with dissent or the glistening passion that comes with joyous anecdotes-- has informed most of my activities and academic interests. Service is one way that I selfishly indulge my love for conversation while helping others. One issue that I have been particularly involved with is the issues in Sri Lanka, the island where my parents are from. By growing up listening and working with the numerous public health and political issues in Sri Lanka, I have found my passion and hope to continue learning more about Public Policy and Biology, especially in regards to healthcare.
During my free time, I oftentimes find myself curled up on a couch watching HGTV for its perfect balance of reality and drama. I also love being active, from doing Richard Simmons workout videos, to playing soccer, to going on long runs-- I'm always open to new fitness adventures. Additionally, I am an avid oatmeal enthusiast-- it not only tastes good but is also good for you.
What drew you to the Robertson Program? The Robertson offered me the opportunity to continue dreaming. This program allows me to continue to set hard goals, to continue to think bigger and in a global context, to continue to challenge myself and be inspired by others knowing that I am supported by a vibrant community of other scholars and that I am part of curated program that will make me the best version of myself possible. Additionally, as a North Carolina native, the battle of which blue reigns supreme has been the background for many of my days. The true looks of bewilderment when I explain to others the seemingly contradictory coalition of Duke and UNC as offered by the Robertson is also a plus.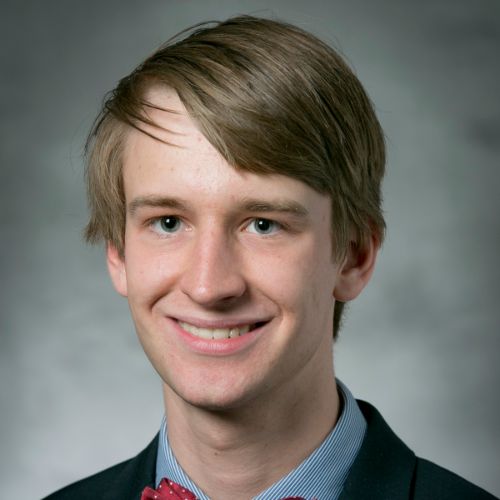 Peter Andringa
Campus: UNC
Hometown: Vienna, VA
High School: Thomas Jefferson High School for Science and Technology
I've always been fascinated by the way technology crosses paths with so many other fields — from biology or computer science to sociology, the advent of computers and the internet have revolutionized so many parts of our world. I enjoy the details of coding and implementation, but I'm even more interested in the big-picture effects of technology on our work, relationships, and daily lives. At UNC I plan on studying these intersections of technology, learning in different subjects as much as possible.
I'm also very passionate about promoting education and diversity in technology, working with my school's club for diversity in CS, the "Coding Lady Colonials." With their support I started and ran my school's hackathon, HackTJ, where students learn to code and work in teams to build their own apps or websites. I believe everyone should learn at least the basics of computer science, because code increasingly powers almost all of the world around us.
In my free time you'll find me at my piano or on the golf course, but when I can get away from the DC area I love both skiing and sailing. I'm thrilled to join the Robertson community at UNC, and explore the huge number of opportunities on both world-class campuses.
What drew you to the Robertson Program? During finalist weekend, I realized that, out of all the benefits of the Robertson, the most valuable part was the community. Coming from a science and tech magnet school, I've spent the last four years surrounded by incredibly smart and talented peers, in a tight-knit community that pushes me to succeed. When I arrived on campus for Finalist Weekend, I instantly saw a similar spirit among the current scholars and the other finalists: everyone was passionate, motivated, and bright, yet with a huge diversity of interest and experience. As I got to know many of them, I also realized that they were incredibly friendly and humble. Even though we were there to interview for the same spots, it didn't feel like a competition — we were all rooting for each other to succeed. Afterwards, I realized it was just a taste of how the Robertson community will be a closely knit family over the next four years and beyond.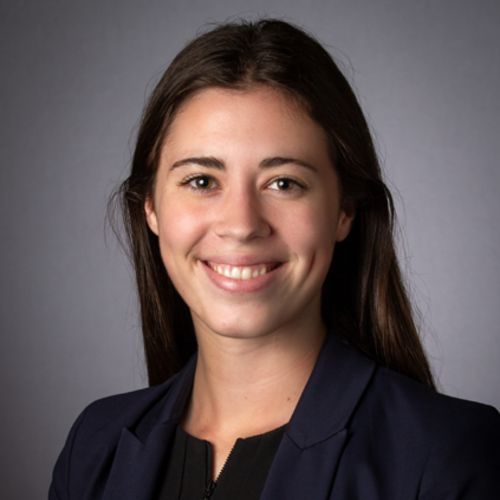 Zoe King
Campus: Duke
Hometown: Sydney, Australia
High School: Roseville College
What drew you to the Robertson Program?
The Robertson Program has challenged me to push myself outside of my comfort zone, and that is what drew me to the Program while applying to college. All of the programming that Robertson provides encourages scholars to try a wide variety of new experiences. From the NOLS trip, to community summer, to switching campuses, the Robertson Program has challenged me to think outside the box, which was why I was so excited to join the Program.
How has your experience with the Robertson shaped your goals and career path?
The summer experiences with the Robertson Program were very influential in helping me to find my academic passion. During my exploration summer, I worked as a research associate at Johns Hopkins studying the treatment of opioid use disorder for pregnant incarcerated people. It was only through the financial support of the Robertson was I able to participate in this internship and this experience helped me to recognize that public health research is what I want to pursue after graduation.
What has been your favorite Robertson moment so far?
My favourite Robertson moment was during community summer when all of the Scholars came to work with us at Habitat for Humanity for a day. The two of us working at Habitat that summer would always come back to our house each day and describe how difficult our work was, especially in the New Orleans heat. It was only when the other scholars joined us for a day did we see how much we had improved our skills in building houses but it was also so amazing to see our group of scholars work together as a team.
Click on the class years below to view a complete list of Robertson Alumni graduates from each class.