Twenty years after the first Scholars class entered the Program, our alumni community now includes over 450 Scholars. These individuals are leaders all over the word, living out the values of the Robertson Program as teachers, bankers, doctors, poets, lawyers, consultants, scientists, researchers, and entrepreneurs. They remain a vibrant and committed group of individuals who make significant contributions to the communities around them.
What Does the Robertson Scholars Leadership Program mean to you?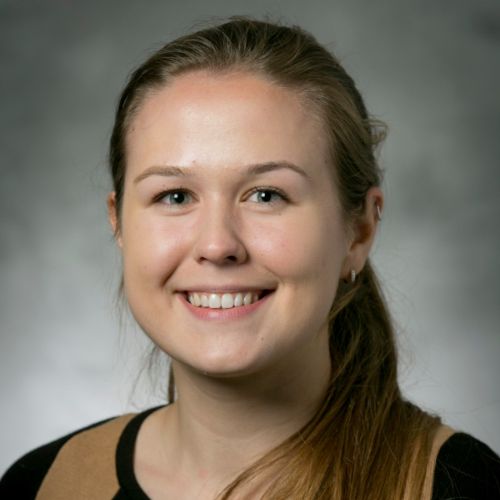 Emily Kian
Campus: UNC
Hometown: Boca Raton, FL
High School: North Broward Preparatory School
As a native Floridian, I've spent my life surrounded by the sea. I became conscious of conservation ideals at a very young age, and my commitment to them has only flourished as I have grown older. During high school, I explored marine conservation and environmentalism in a number of ways. I began interning for a research ecologist in tenth grade, and under her guidance conducted my own research on the body condition of green turtles living in the Everglades and the effect of Fibropapillomatosis on body condition index values. I volunteered for several years at Gumbo Limbo Nature Center, where I learned more about marine conservation while also educating visitors about my research and local marine organisms. As co-president of our school's Ecology Club, I helped implement our members' passion for conservation by planning beach clean ups, invasive species clearings, and other fun events. I also gained invaluable research experience by spending two summers in the British Virgin Islands tagging sea turtles, collecting data, and earning six SCUBA certifications. Preserving the long term viability of the environment is extremely important to me because it is where I feel most at home and also where I hope to find my future career in marine sciences and public policy.
As for my land-based interests, I was an active member of my school's fine arts community. Some of my favorite memories were made in the band room and on the theater stage. I also enjoyed writing for and co-editing our school's online publication, Brainwash. Community involvement is another enduring passion. As vice-president and then president of our Key Club, I created Costume Connection to collect Halloween costumes for children who couldn't afford them. At UNC and beyond, I hope to fight social and economic injustice, especially on behalf of migrants, refugees, and other minority groups. I plan to be a force for change through volunteering, activism, and non-profit work. As a second generation American of multiple ethnicities, I am extremely interested in learning about different backgrounds and helping those who face hardships and discrimination simply because of their differences in culture and heritage.
At UNC, I look forward to getting involved with the Campus Y, the Daily Tar Heel, the Carolina Outdoor Education Center, and the many other opportunities I know I will discover!
What drew you to the Robertson Program? When I first learned about the Robertson Program, I instantly fell in love. It was one-of-a-kind, unlike any other scholarship or leadership program I had ever heard of. The program's emphasis on leadership and helping to better our community was immediately evident. The three AMAZING summer experiences, which encourage us to broaden our horizons, explore our passions, and make lasting impacts in our community, are the perfect combination of service, discovery, and career preparation. Above all, after spending Finalist Weekend with other Robertson finalists, current scholars, alumni, and staff members, I knew this was EXACTLY the community in which I wanted to spend the next four years. The Robertson community is filled with kind, loving people who all share the common ideal of changing our community for the better. The people are really what I love most about this program.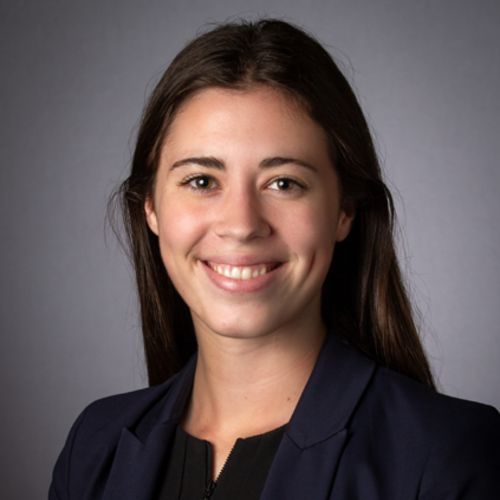 Zoe King
Campus: Duke
Hometown: Sydney, Australia
High School: Roseville College
What drew you to the Robertson Program?
The Robertson Program has challenged me to push myself outside of my comfort zone, and that is what drew me to the Program while applying to college. All of the programming that Robertson provides encourages scholars to try a wide variety of new experiences. From the NOLS trip, to community summer, to switching campuses, the Robertson Program has challenged me to think outside the box, which was why I was so excited to join the Program.
How has your experience with the Robertson shaped your goals and career path?
The summer experiences with the Robertson Program were very influential in helping me to find my academic passion. During my exploration summer, I worked as a research associate at Johns Hopkins studying the treatment of opioid use disorder for pregnant incarcerated people. It was only through the financial support of the Robertson was I able to participate in this internship and this experience helped me to recognize that public health research is what I want to pursue after graduation.
What has been your favorite Robertson moment so far?
My favourite Robertson moment was during community summer when all of the Scholars came to work with us at Habitat for Humanity for a day. The two of us working at Habitat that summer would always come back to our house each day and describe how difficult our work was, especially in the New Orleans heat. It was only when the other scholars joined us for a day did we see how much we had improved our skills in building houses but it was also so amazing to see our group of scholars work together as a team.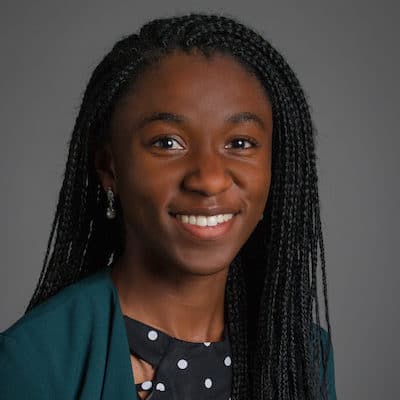 Allayne Thomas
Campus: Duke
Hometown: Raleigh, NC
High School: William G. Enloe High School
What drew you to the Robertson Program?
I was drawn to the Robertson Program not only for the chance to learn at two phenomenal institutions, but the experience and development I would gain as a person working alongside passionate peers. Also, since both my sisters are UNC alum, it helped not having to pick the better blue, but instead get the best of both worlds.
How has your experience with the Robertson shaped your goals and career path?
This community has consistently pushed me beyond what I believe I am capable of. Through those that support, challenge, and uplift me, I have grown, and continue to grow, into a more conscious, thoughtful person that will work towards a more just and equitable society. As a pre-law scholar, I am interested in international law, human rights, migrant and women issues, education, and poetry. Over the course of my time at Duke I have been involved in mentoring and tutoring minors who are forced migrants, interning at an arts-centered non-profit in the Delta, working at the Department in Justice & Equality's Office for the Promotion of Migrant Integration in Dublin, competing at CUPSI, the national collegiate poetry slam invitational, and more. Each experience and opportunity deepened my passion for this work, and allowed me to understand and envision all the paths I can take to bring about the change I wish to see in the world.
What has been your favorite Robertson moment so far?
I am fortunate to be in a program that has given me so much over the years. From the late-night conversations that forced me to think about my place in the world and more during Community summer to the laughs we shared, it is impossible for me to pick a singular moment where I have felt distinctly proud to be within this community. Rather, each moment reminds me that as a Robertson scholar, the chance to leave behind my own legacy of compassion, curiosity, and creativity to my peers and others is irreplaceable.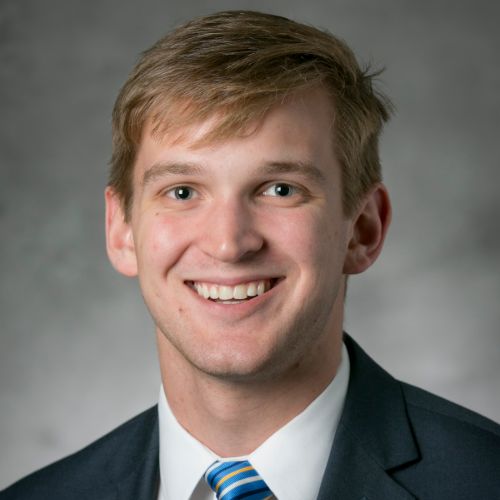 Brock Schoenwald
Campus: UNC
Hometown: Brentwood, TN
High School: Brentwood Academy
For as long as I've known, numbers have always come easy to me.  It is primarily why I dove into many math and science courses throughout high school.  After taking an economics course my senior year, it peaked my interest into business and is a reason why I plan to pursue a degree from the business school.  I also have a passion for making a difference to those around me and particularly to those who are younger and look up to me as an example.  This became evident after taking a trip to Haiti and seeing the impact we had on young children.  Since then, I have been involved in the Harvest Hands tutoring program in South Nashville and the Big Brother program at my high school.
Along with this, I was a part of a state championship football team and love to participate in anything active and competitive.  While I definitely have a love for all sports, I am not shy to dive in and try new things.  For this reason, I auditioned and received a role in the musical "Footloose" at my high school.  Ultimately, my dream is to travel the world and continue to immerse myself in new experiences in foreign cultures to gain knowledge about how I can make a difference globally with my own work.  I'm looking forward to the plethora of opportunities that college presents.
What drew you to the Robertson Program? Leadership has always been something I've sought out and the Robertson gives an incredibly unique platform across two world-class institutions to develop it.  The chance to be a part of this tight knit cohort while having a noticeable impact at two large universities is what stood out to me.  To be surrounded by so many brilliant minds from a diverse range of backgrounds was a signal to me that this would truly stretch the way I think and look at things.  The domestic and international travel opportunities that are offered during the summer were just icing on the cake.  There was no way I could turn down this experience.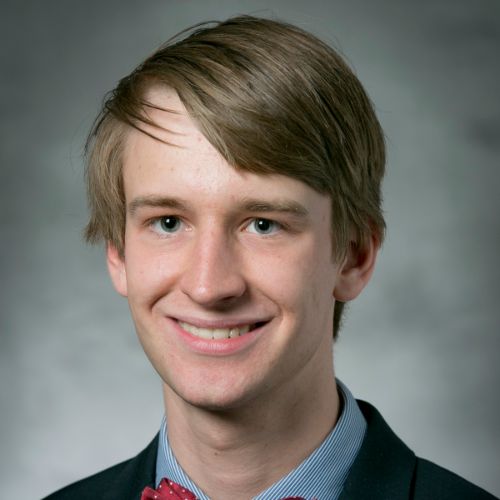 Peter Andringa
Campus: UNC
Hometown: Vienna, VA
High School: Thomas Jefferson High School for Science and Technology
I've always been fascinated by the way technology crosses paths with so many other fields — from biology or computer science to sociology, the advent of computers and the internet have revolutionized so many parts of our world. I enjoy the details of coding and implementation, but I'm even more interested in the big-picture effects of technology on our work, relationships, and daily lives. At UNC I plan on studying these intersections of technology, learning in different subjects as much as possible.
I'm also very passionate about promoting education and diversity in technology, working with my school's club for diversity in CS, the "Coding Lady Colonials." With their support I started and ran my school's hackathon, HackTJ, where students learn to code and work in teams to build their own apps or websites. I believe everyone should learn at least the basics of computer science, because code increasingly powers almost all of the world around us.
In my free time you'll find me at my piano or on the golf course, but when I can get away from the DC area I love both skiing and sailing. I'm thrilled to join the Robertson community at UNC, and explore the huge number of opportunities on both world-class campuses.
What drew you to the Robertson Program? During finalist weekend, I realized that, out of all the benefits of the Robertson, the most valuable part was the community. Coming from a science and tech magnet school, I've spent the last four years surrounded by incredibly smart and talented peers, in a tight-knit community that pushes me to succeed. When I arrived on campus for Finalist Weekend, I instantly saw a similar spirit among the current scholars and the other finalists: everyone was passionate, motivated, and bright, yet with a huge diversity of interest and experience. As I got to know many of them, I also realized that they were incredibly friendly and humble. Even though we were there to interview for the same spots, it didn't feel like a competition — we were all rooting for each other to succeed. Afterwards, I realized it was just a taste of how the Robertson community will be a closely knit family over the next four years and beyond.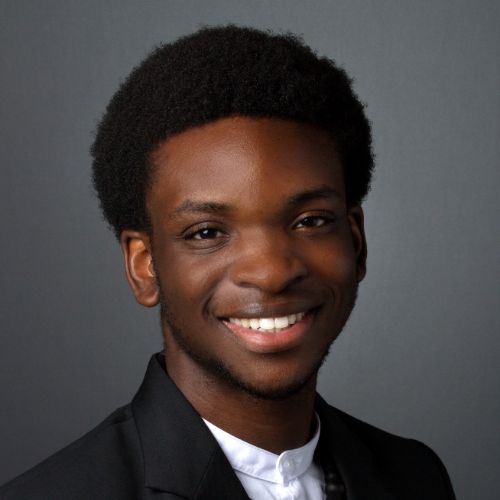 Dikenna Ogbo
Campus: UNC
Hometown: Lagos, Nigeria
High School: African Leadership Academy
Academic Interests: Computer Science / Dramatic Arts
Extracurriculars / Hobbies: Theatre, film, dance
What drew you to the Robertson Program? The Robertson program's purpose is to invest in young leaders who strive to make transformational changes in society. Growing up and schooling in Nigeria and South Africa, I have always been aware of the struggles several African countries face in the educational sector. It's issues like these that have grown into a worthwhile passion that the Robertson program fosters, focuses, and helps develop into pragmatic actions that will bring about valuable positive change. I am excited about the support this program could give me with the projects I aspire to undertake, a network of students with brilliant ideas, and the endless partnerships that could be formed amongst us.
How has your experience with the Robertson Program shaped your goals and career path? Before I started the Robertson program, I had a limited idea of the path I needed to take to achieve my personal and professional goals, and those for my immediate society, and country. But after my community summer in Mississippi living with eight other scholars, and teaching eight year olds physics, math and astronomy, I learned that there can be multiple paths to achieve the same goal, and that it takes creativity and a lot of reflection to discover these paths. I'm being given the opportunity to explore these paths and discover which is best for me and what would equip me best to be a valuable contributor to the fields I'm interested in, my community, and the people around me.
Favorite Robertson moment: During my community summer, the house bought nerf guns and water guns for everyone. Any weekend we didn't spend travelling to a nearby city, or exploring The Delta, we would divide ourselves into teams and have nerf/water gun wars, until there was a last man standing, or the whole house was wet and we needed to clean up. Don't tell Allen.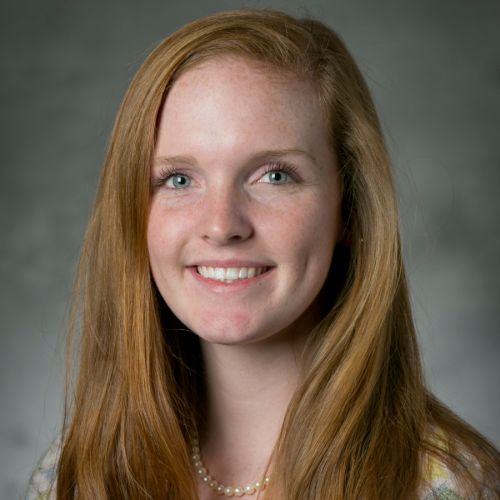 Annie Dempsey
Campus: UNC
Hometown: Kennesaw, GA
High School: Blessed Trinity Catholic High School
I was always the little kid who loved to help others. I knew I was destined to serve, but did not know how until my freshman year of high school when I became the State Director of Georgia Miss Amazing, a non-profit organization that provides opportunities for women with disabilities to build confidence and self-esteem. After wanting to volunteer for the Miss Amazing Pageant, I found out that the organization did not exist in my home state of Georgia. So what did my fourteen-year-old self do? Convince my parents to let me take on the responsibility of starting the 501c3 program as director, of course! My passion for Miss Amazing stems from the desire to provide girls with disabilities the same opportunities that I once took for granted. Although serving as a Miss Amazing State Director for four years has taught me countless lessons in business, team leadership, and time management, the greatest lessons have come from the incredible women of Miss Amazing who inspire me everyday to be the best version of myself. I hope to continue to play a role in disability advocacy and policy while also studying the business side of non-profits at UNC.
I have also enjoyed playing volleyball for seven years, contributing to student government, and volunteering as staff at Hugh O'Brien Youth Leadership for high school sophomores. At UNC and Duke, I plan on exploring the ways I can incorporate business into making a concrete difference in the lives of others.
What drew you to the Robertson Program? Before I arrived at Robertson Finalist Weekend, two separate Robertson scholars had already called me telling me how they were excited that I was coming to campus. The Robertson is not just a scholarship, and not even just a leadership program. It is a genuine family that strives to offer the right tools for scholars to truly change their communities. There is no other program in the world that will allow me to explore the world to such great lengths and experience the academics and camaraderie of two incredible universities. The Robertson Program pushes me beyond my comfort zone, and I am honored to form my undergraduate experiences within it.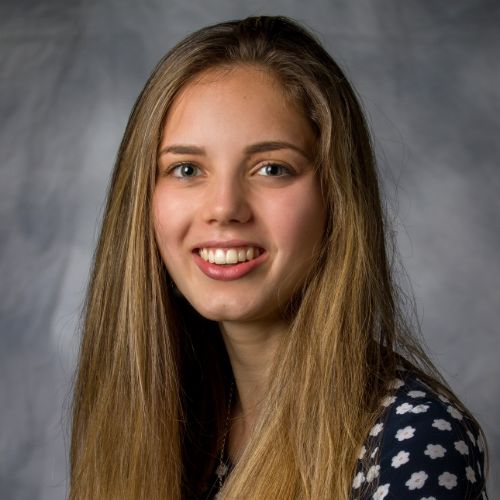 Georgia Lala
Campus: Duke
Hometown: Auckland, New Zealand
High School: Diocesan School for Girls
Settling into one field of study has always been a struggle with me, so it's no surprise that my interests and extra-curricular activities are spread out across a range of different areas! Academically, I am fascinated by politics and science and the intersection of these two fields of study. It is for this reason that I am an active volunteer for UN Youth as both a conference assistant and conference coordinator, having travelled internationally to attend conferences. I am a strong proponent of the idea that anyone can make a difference in the world, and we all have the chance to leave the earth in a better state than we found it.
I also have a strong interest in the sustainable innovation scene. I was awarded the New Zealand's Prime Minister's Future Scientist Award for my work in aquaponic research, and have presented a Ted Talk at TedxAuckland on the future of sustainability.
In my own time I love strapping on my running shoes and pounding the pavement. Running half marathons has become my guilty pleasure and my dream is to one day run in the Boston Marathon.
What drew you to the Robertson Program? I am an ambitious person driven to be the best at what I do and I wanted to study somewhere where I'll have opportunities to develop my skills, take on interesting projects, and work with people I can really learn from, and the Robertson Program provided all of these things and then sum. As someone with a passion for science,  I am overjoyed at the chance to study at both Duke and North Carolina, both of which will foster me through my college experience and allow me to thrive in an academic environment where the only barrier limiting my development is my own imagination.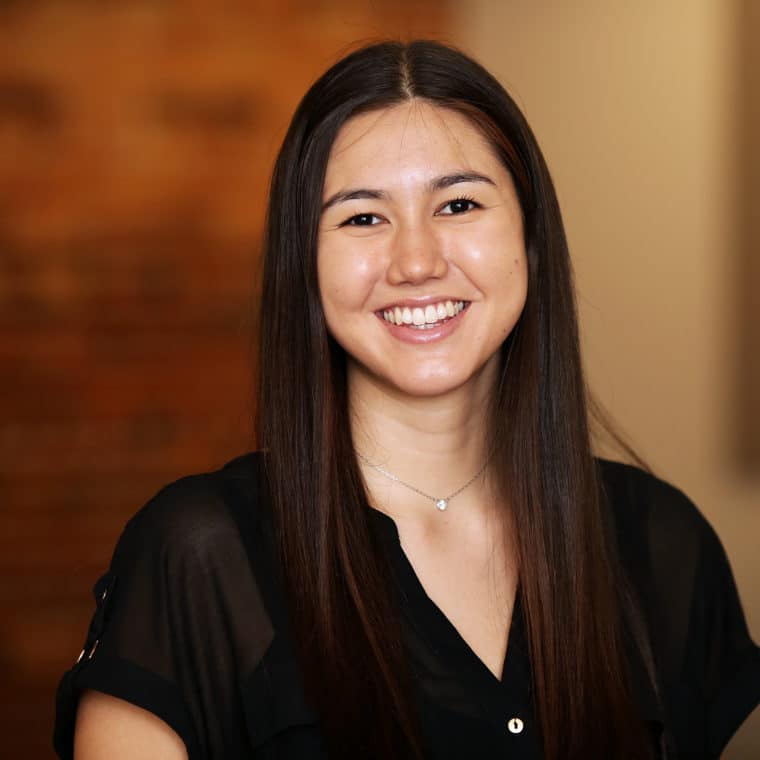 Serena Lim-Strutt
Campus: Duke
Hometown: Hamilton, New Zealand
High School: St. Paul's Collegiate
I am intensely curious about how people interact to achieve positive social outcomes. Studying the human brain and how this, in turn, affects transactional relationships that influence social entrepreneurship will hopefully provide a foundation for me to help others as effectively as possible. In my last year of high school, I initiated a new service program that brought together well-off teenagers with less fortunate children to form bonds of friendship and mentoring. This opened all of our eyes to the similarities and dreams we share, despite being endowed with different opportunities. In recognition of the success of this initiative, I was presented a Youth of the Year Award from the New Zealand Government. Since leaving school, I have expanded my horizons internationally and become involved in outreach programs in Africa and Cambodia. In Africa the focus of my interest is on building affordable houses, equipped with solar power, in some of the poorest regions. While in Cambodia, I became involved in landmine removal initiatives, including supporting the development of a museum that focuses on supporting victims of landmines, along with future demining efforts.
I believe that challenges and taking risks can fuel life-changing experiences. I love anything that makes my adrenaline rush and the most profoundly rewarding moments in my life have come from pushing myself well out of my comfort zone. I have a passion for sport and have spent recent summers working as a surf lifeguard. I also love stimulating conversations, particularly learning from the diverse lives and experiences of others.
What drew you to the Robertson Program?
Every aspect of the program appeals to me! While reading biographies from past scholars, I was awestruck and I have no doubt that the class of 2021 will bring the same remarkable backgrounds and incredible experiences. I know that the opportunity to meet these people and others at Duke and UNC will change my outlook on the world in ways I can't even imagine.
An aspect of the program that particularly fascinated me was the opportunity for summer experiences. To me, nothing sounds better that spending my summers in new places, doing things I love, that contribute to the lives of others.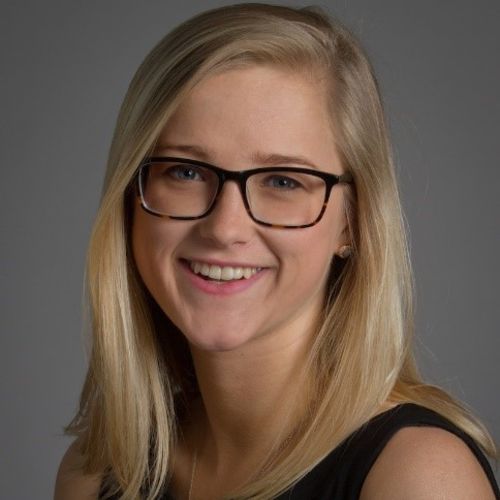 Cameron Beach
Campus: Duke
Hometown: Glenview, IL
High School: Glenbrook South High School
Academic Interests: Documentary studies, women's rights, criminal justice, African and African American studies, political economy, service-learning, international conflict studies.
Extracurriculars/Hobbies: Duke Mock Trial, Durham Giving Project instructor, Chronicle op-ed columnist, Duke Women on the Ballot co-founder, Community Empowerment Fund advocate
Background: As the eldest sibling to a very young sister, I've always been interested in the way young girls' education impact future women's lives-- I've seen my sister grow from a toddler to a fourth grader, and the interactions she's had with her school, her peers and her community has shaped the way she views herself. We're only a decade apart in age, yet she's grown up in a time when young girls are being supported and pushed even more than I was-- I see the ways different programs in her school, her sports teams and even the language we use around her has affected her self-confidence and her view of the future in ways I know I didn't experience as a young girl. Throughout my four years at Duke and beyond, I'm interested in exploring the ways women from different communities interact with their political systems, their schools and their families; I hope to create documentary projects linking different groups of women in different areas to one another through these interactions, and I hope to eventually go to law school and practice in a field related to women's rights or minority rights in America.
What drew you to the Robertson Program?
The people. That is, I'd guess, the answer of many Robertson scholars, and the reason it's so ubiquitous is simple: the Robertson Program draws a diverse, driven and bold group of people together, and there is nothing more inspiring than to be surrounded by passion. Although the interests of scholars range from engineering to anthropology, the community is knit together by the intrinsic excitement and energy that we share-- watching other people relentlessly push themselves to do better keeps me motivated and empowered to do better myself.
Click on the class years below to view a complete list of Robertson Alumni graduates from each class.