Twenty-one years after the first Scholars class entered the Program, our alumni community now includes over 550 Scholars. These individuals are leaders all over the word, living out the values of the Robertson Program as teachers, bankers, doctors, poets, entertainers, lawyers, consultants, scientists, researchers, and entrepreneurs. They remain a vibrant and committed group of individuals who make significant contributions to the communities around them.
What drew you to the Robertson Scholars Leadership Program?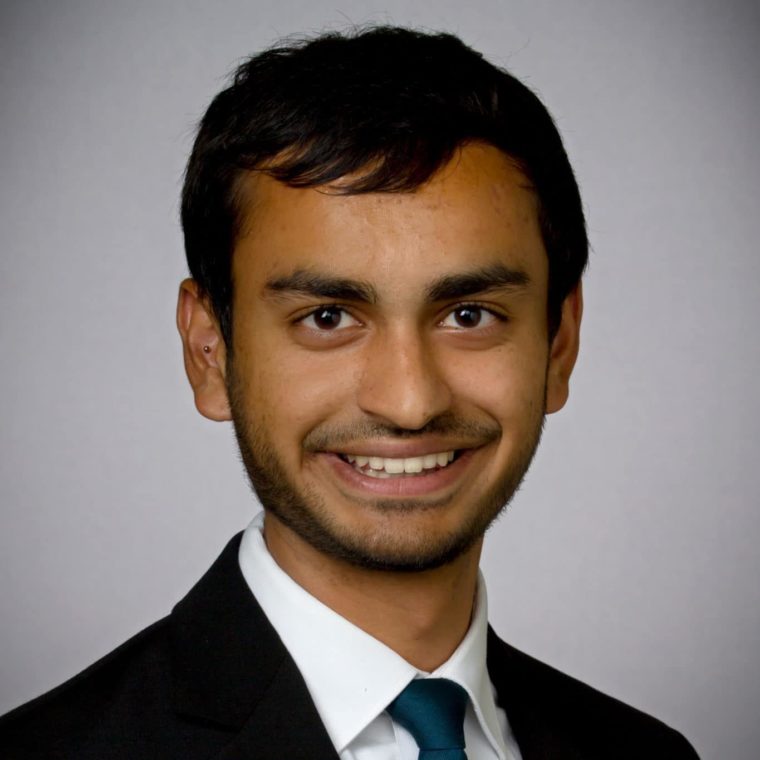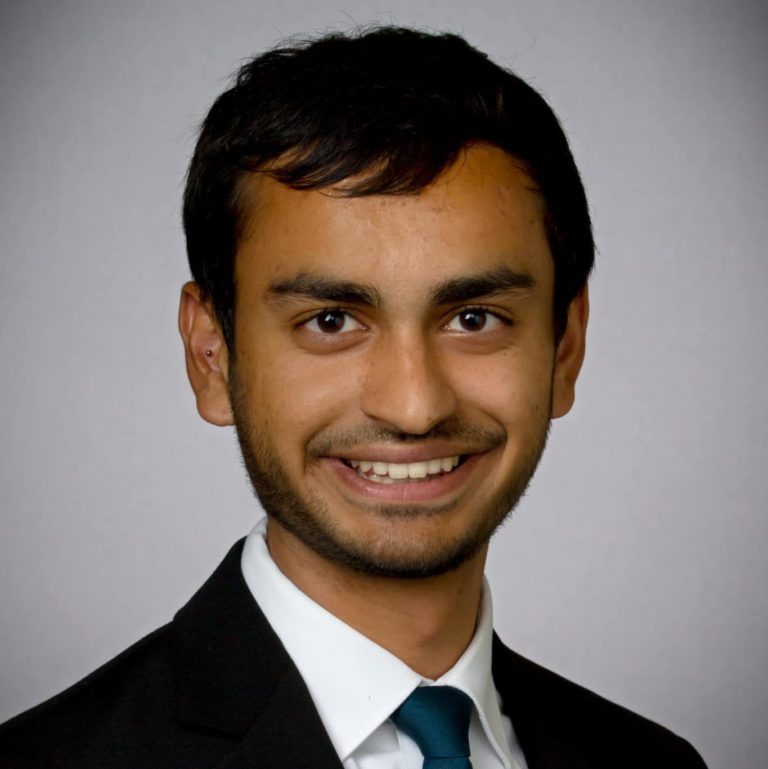 Rahi Patel
Campus: UNC
Hometown: Waxhaw, NC
High School: Marvin Ridge High School
My experiences in high school were all over the place. In school, I loved history and biology (and soon came to appreciate math as well). I explored everything from computer science and biomedical engineering to social entrepreneurship and constitutional law. But the work that I came to love ended up being research for my school's debate team. When I was elected captain of the team, I found that my passions extended to teaching others about the topics that I loved. Researching, arguing, and teaching others about ethics, economics, international relations, and public policy never felt like a chore. This led me to explore economics and political science/public policy as my majors in college.
Outside the classroom I enjoy practicing calligraphy, playing tennis, and exploring photography. I love talking to anyone and everyone about things they like to do, learn about, and hope to achieve.
What drew you to the Robertson Program?  The financial freedom and close-knit community of the Robertson are what drew me to the program. As soon as I started learning about the program from current scholars and staff during Finalist Weekend, I knew that the support offered through the Robertson's programs and community would enable me to achieve more than I could ever have dreamed of in college and beyond.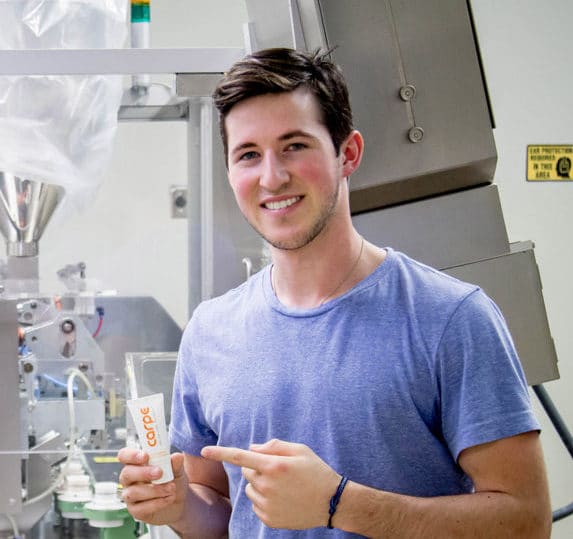 David Spratte
Graduation Year: 2017
Campus: UNC
What Does the Robertson Scholars Leadership Program mean to you?
The Robertson and the incredibly tight knit, supportive, and collaborative community that it fosters, is the reason that I found my passion in life and had the opportunity to pursue it after graduation. Carpe - my startup that I co-founded with a Duke Robertson - exists because of the scholarship and the community and resources that it provided. With the program's growth and expansion over the past several years, I can't even begin to imagine the opportunities that exist through the Robertson Scholarship today.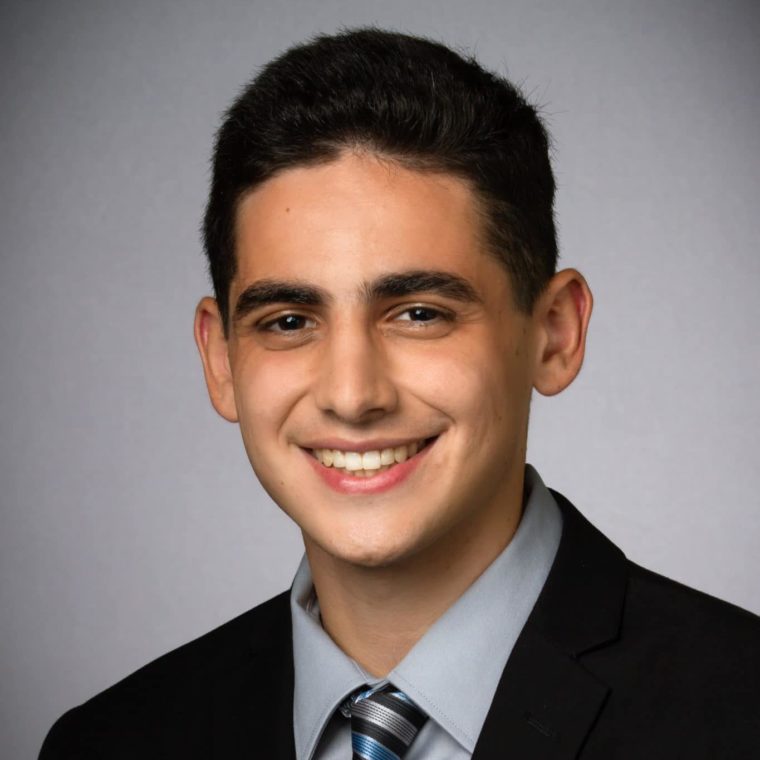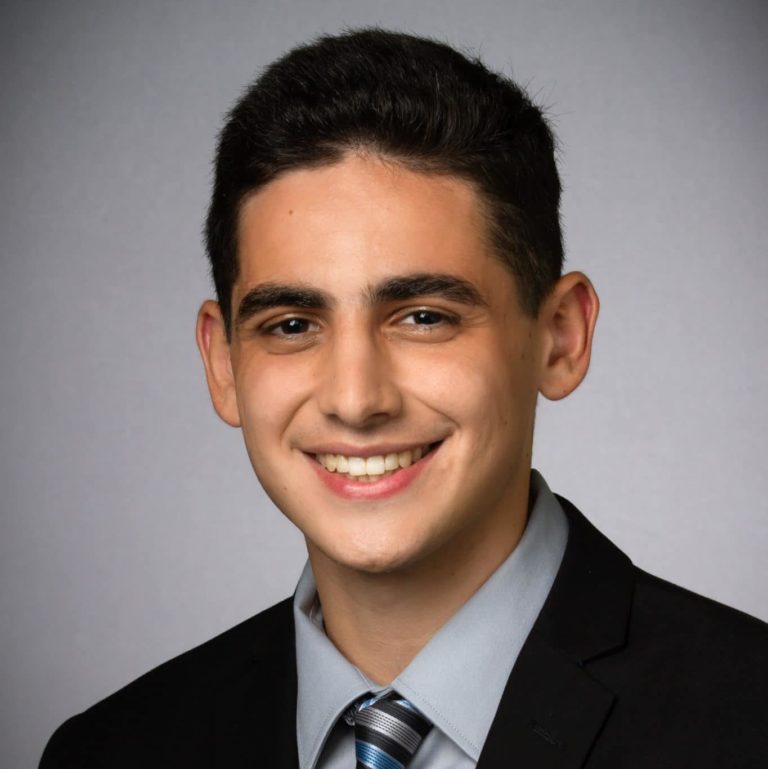 Sam Zahn
Campus: UNC
Hometown: Allentown, PA
High School: Parkland High School
From a young age, I remember learning anything about everything just so I could keep up with family conversations at the dinner table. Being uneducated on an issue meant being quickly dismissed by my older siblings. I had to offer new insights to be included as an intellectual equal. As I grew up, I played devil's advocate to extend conversations and learned that taking on different viewpoints helped me to understand topics on an abstract level.
Moving into high school, this desire for a constantly shifting, evolving perspective remained. I've been fortunate to be the beneficiary of great advice. My teachers, friends, and brothers have pushed me in ways I once thought unimaginable. This has sparked an interest in a variety of fields, many of them intertwined and some seemingly isolated: philosophy, literature, public policy, political science, German, psychology, statistics.
The extracurriculars at my large public high school in Allentown, Pennsylvania really are second to none. They have allowed me to explore the aforementioned fields and more importantly, make great friends. I dedicated a lot of my high school days to Tennis, BBYO, Jewish Culture Club, Debate Team, German Club, Student Council, and Mock Trial. The activities themselves were always challenging and fun but it truly is the people I met through these experiences that made them what they were: genuinely transformative.
In my freetime, you can find me playing on the Rec League Basketball Champions JCC team, serving as commissioner of a highly competitive, no-money fantasy football league, or reading.
What drew you to the Robertson Program?
I subscribe to the notion that in order to better yourself, you need to examine who you are surrounding yourself with. I want to surround myself with the best possible people and I see that in the Robertson scholars. Moreover, the Robertson presents an incredible opportunity to be financially independent right out of college. When deciding between universities, I found myself trying to decide in which university to invest. The Robertson, rather, represents an investment in my future. I found this really remarkable that someone would actively invest in my future and give me the resources and support to ensure that my future is not only successful but also defined by a commitment to community.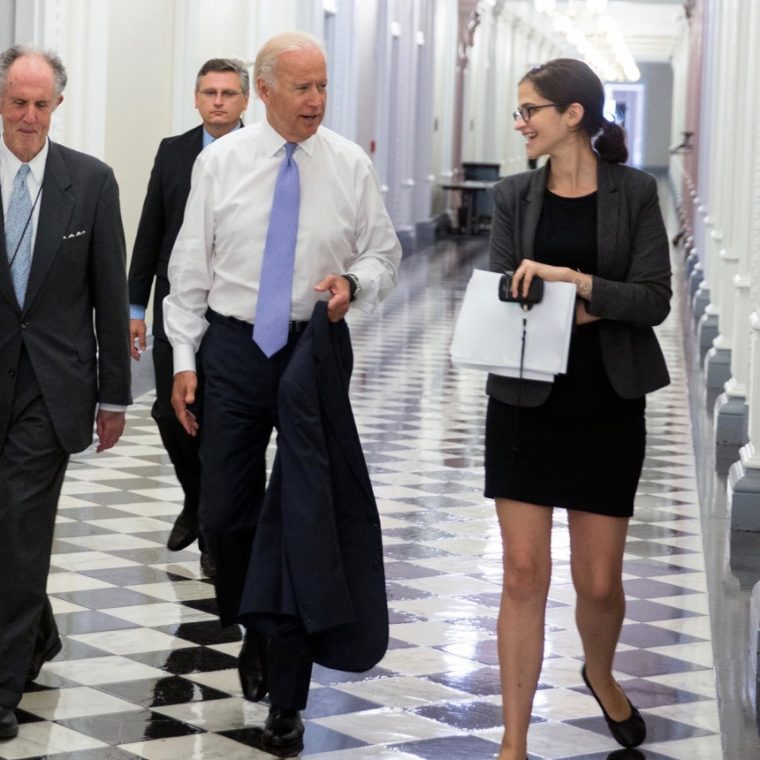 Stef Feldman
Graduation Year: 2010
Campus: Duke
What Does the Robertson Scholars Leadership Program mean to you?
Opportunity - I would not be where I am today without the generosity of the Robertsons. I could not have gone to Duke without the Robertson scholarship. And the mentorship from Robertson staff and internship experiences dramatically shaped who I am and what I do.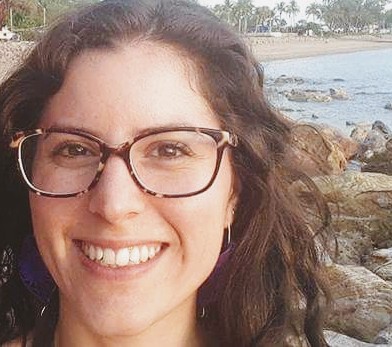 Desiree LaGrappe
Graduation Year: 2010
Campus: UNC
What Does the Robertson Scholars Leadership Program mean to you?
Everything. The Robertson Program profoundly impacted my ability to pursue my professional goals. The opportunities during summers provided exposure and preliminary preparation for a career in public health. The Robertson scholarship afforded freedom from university debt, which made it possible to fearlessly pursue my dreams.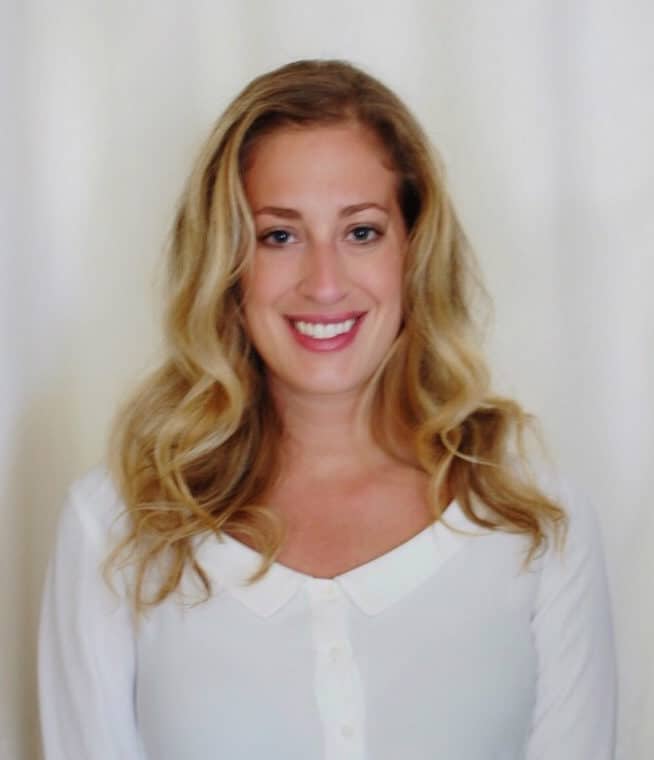 Lisa Bevilacqua
Graduation Year: 2010
Campus: Duke
What Does the Robertson Scholars Leadership Program mean to you?
Having a large community of fellow scholars to lean on and holding myself to higher standards of leadership, ethical responsibility, and self-reflection.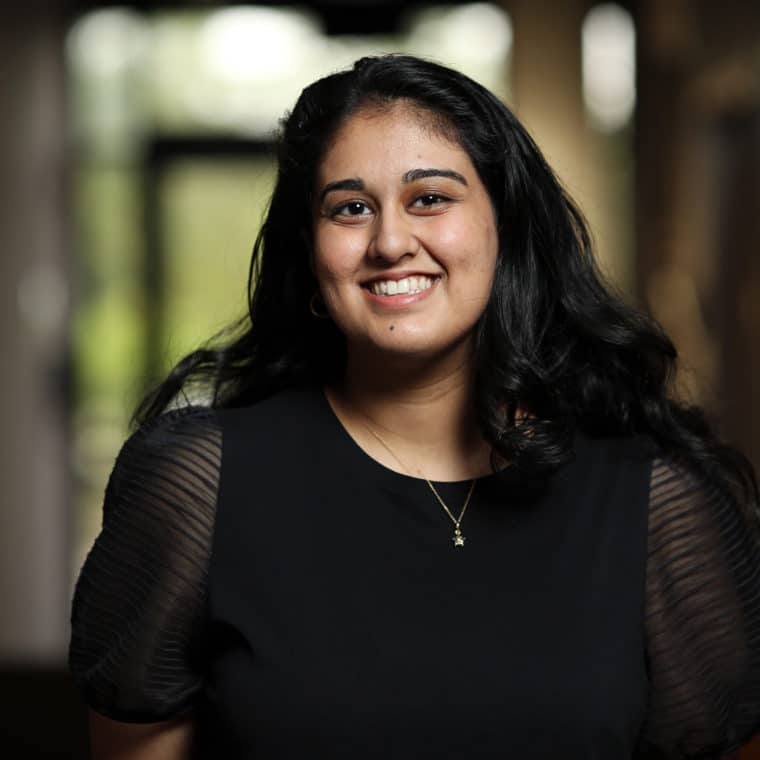 Naira Ikram
Campus: Duke
Hometown: Austin, TX
High School: Westlake High School
I hold the (unofficial) world record for the number of scarves owned—287. As a Muslim-American female, I'm associated with hijab. I apply hijab's definition of modesty to an American context. How I wear my scarves—wrapped around my neck—integrates my Islamic faith with my American upbringing. My high school experience has been a scarf, uniting contrasts. One unification is between my left and right hemispheres—between science and the humanities, rationality and creativity.
When I was six, my mom was diagnosed with lupus, a chronic, autoimmune disease. Since then, I've constantly inquired about the disease. My simple questions have transformed into complex ones that are the foundation of my research on the role of B cells in lupus autoimmunity. I hope to help cure lupus in the future, possibly even during college.
However, understanding lupus through a scientific lens is different from understanding the isolation of people with lupus. Volunteering for the Lupus Foundation of America has been therapeutic, as I promise to provide victims of lupus with the support my mom lacked. As a rheumatologist, I will not only be at the forefront of lupus research; more importantly, I will be a friend to my patients and foster long-term, meaningful relationships.
I hope to introduce a humanistic approach to medicine in which patients aren't treated as statistics but as unique stories with backgrounds and potential that need to be voiced. Creative writing achieves an understanding of a diverse spectrum of people, and it has instilled perceptiveness and empathy in me. Ultimately, the thought of being involved in every step of the healing process, from researching and developing a drug or treatment to one day delivering it to my patients, is indescribably inspiring.
Besides the interplay between science and the humanities, my passions exhibit a paradox between science and religion. My identity as a Muslim-American female is as important as my aspirations in medicine. I've devoted myself to creating Hejab and promoting a global culture of open-mindedness. I've reaped the gift of dual citizenship to two fascinating worlds, and I hope to convey that to the emerging generation of Muslim girls. Between Duke and UNC, there are so many initiatives aimed at promoting diversity and cultural appreciation.
I hope to break several stereotypes, and serve as an example that academic writers can write creatively and that scientists can have faith. I'm excited to see how my goals and passions evolve throughout college and the Robertson Scholars Leadership Program!
What drew you to the Robertson Program?
I love helping people rediscover their self-worth. The Robertson Scholars Leadership program jumpstarts this mission because of the unconditional funding, backing of so many genuine people, spirit of collaboration between Duke and UNC, and encouraging community.
The common thread strung among the scholars is the emphasis on championing empathy. Each summer strives to uplift the marginalized—women, minorities, the homeless, refugees, the underserved. We each are dedicated to a certain population, and we collectively promote inclusivity and understanding. College typically does not facilitate leadership, yet this program is dedicated to it. I gained the impression that being a Robertson scholar revolves around a unique form of leadership, in which leadership means being the best, most genuine version of yourself.
With the backing of this program, I don't have to convince people that I'm genuinely passionate about causes and ideas. Unlike high school, being part of this program implies that you are deeply invested, avoiding the first step of persuasion. The financial backing is additionally valuable, and I have so many dreams that can finally come to fruition thanks to this truly incredible program.
While students have the opportunity to engage with nearby schools, this program presents the best of Duke and UNC in an approachable way. Each school has its own set of strengths that I can access. For instance, there's a particular human rights professor I'd love to work with at UNC while Duke offers a special global health program. At UNC, the Thurston Arthritis Center is a pioneer in lupus research, and I hope to build upon their research and study genes involved in menopause to demystify the role of female hormones in lupus. At the same time, Duke's Lupus Clinic leads lupus treatment and innovates patient-doctor communication networks and new procedures that regularly appear in leading scientific journals and even mainstream news. The Robertson Scholars Leadership program facilitates everything I ever wanted to accomplish.
It's an understatement to say that the people of this program are simply amazing. From the warm staff to the passionate alumni to the welcoming scholars, everyone uplifts each other. I will always remember when I lost my earring in the bathroom of the Carolina Inn all the finalists in addition to Alaina helped me search for it. They all were sincerely invested in helping me, someone they barely even know. Even though I didn't find the earring, I emerged from Finalist weekend with friends that I will always stay in touch with. Finalist weekend was the best three days of my life, and I can't imagine how rewarding the next four years will be!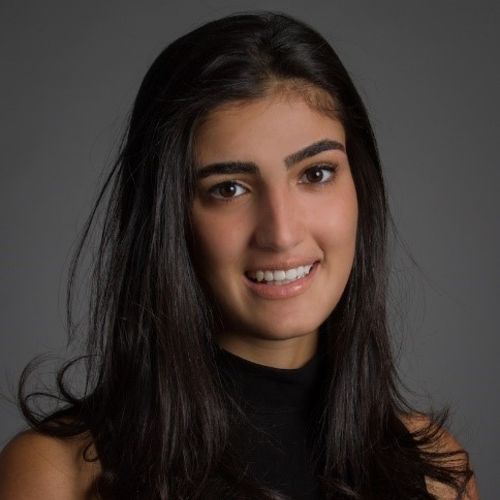 Rose Farah
Campus: Duke
Hometown: New York, NY
High School: Convent of the Sacred Heart
I study Public Policy and Economics. I started college with an interest in international human rights law and have since explored other mechanisms for creating change, whether it meant working for a newspaper in rural Kentucky or a start-up in Colombia. I am currently working on a senior thesis on post-conflict economic reconstruction in Syria. In my junior year, I spent a semester at the American University of Beirut in Lebanon where I studied politics, history, and environmental science. At Duke, I am most passionate about Project Waves, an eight-day camping and kayaking program for incoming freshmen. I have been a leader on the program since sophomore year and value the opportunity to connect with and mentor underclassmen in the community.
What drew you to the Robertson Program?
I was drawn to the Robertson Program by its emphasis on embracing discomfort and exploration and by the invaluable opportunity to be surrounded by scholars with diverse passions and community-oriented goals.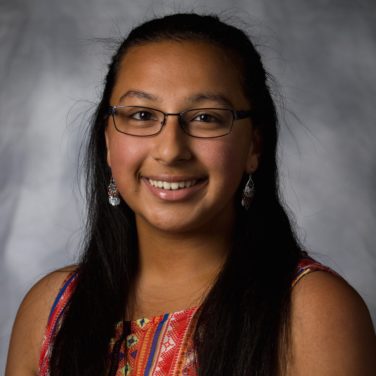 Divya Mahesh
Campus: UNC
Hometown: St. Augustine, FL
High School: Allen D Nease High School
Academic Interests: Psychology major, Neuroscience and Chemistry minors, Pre-Med, specific interests in rural healthcare and health disparities
Extracurriculars / Hobbies: Duke Neurology lab studying Parkinson's Disease, SHAC (Student Health Action Coalition), Robertson Community Coordinators, GlobeMed at UNC, Hindu YUVA
What drew you to the Robertson Program? It is an accepted fact for high school students applying to colleges and scholarships that each student can attend only one university and will most likely pay a fortune to do so. The Robertson Scholars Program completely shatters these ideas and instead offers a whole new world of opportunities. Through the Robertson Program, I will have access to unparalleled opportunities, ranging from the resources of both Duke and UNC, to a vibrant academic community filled with intelligent students who support each other, to quite literally the whole world. I was also drawn to the Robertson Program's focus and emphasis on service and leadership. After attending Finalist Weekend and seeing the true community feeling that exists between the Robertson scholars, I was convinced that this program offers the best of every world.
How has your experience with the Robertson Program shaped your goals and career path? The Robertson Program has provided me with a plethora of opportunities to explore my interests in the medical field. I have wanted to become a doctor for as long as I can remember. Through volunteering in hospitals and founding a free medical clinic during high school, I developed a specific interest in understanding and combatting health inequities. However, the Robertson Program offered me a world of experiences that opened my eyes to the challenges in rural healthcare and deepened my interest in the medical field as a whole.
Favorite Robertson moment: Trip to Asheville during Community Summer! I spent my first summer in Tarboro, NC with four other scholars. During the summer, we decided to meet up with the Whitesburg scholars in Asheville. We spent the weekend hiking, exploring the town, and exchanging stories of our summers in the two smallest Community Summer sites!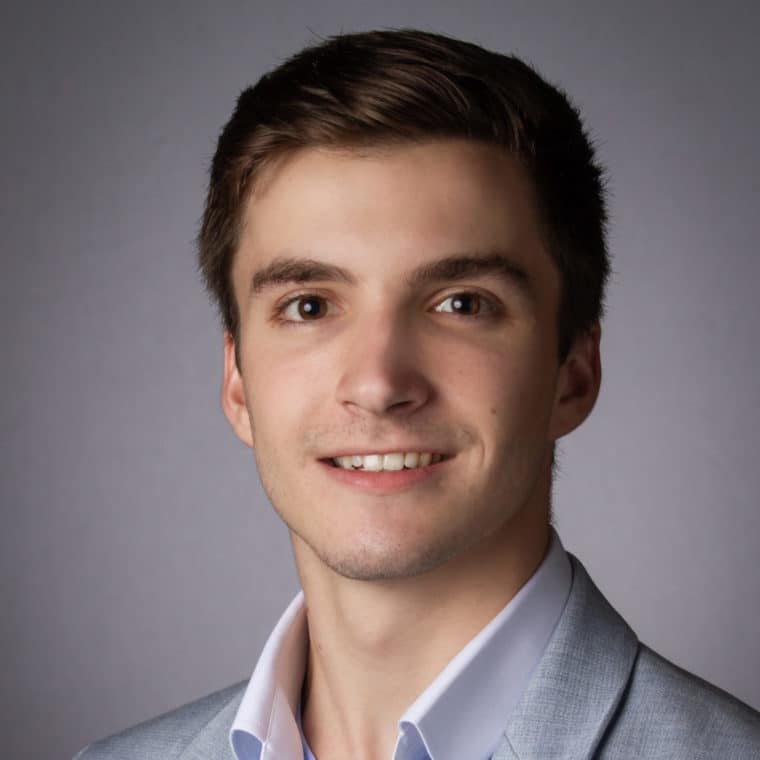 Matthew Schaefer
Campus: UNC
Hometown: Newtown Square, PA
High School: Radnor High School
My life has been a series of unconnected obsessions. The subject of these obsessions has ranged from the WWE to magic tricks. However, as I've gotten older I've recognized an underlying theme in my various interests; business. While those interests change and I develop as a person and adult, I have always been and will always be keenly interested in the business mechanics behind any organization. My most recent interest is reviewing technology, which I starting doing about 3 years ago. This time around I was able to turn my interest into a functionig business, and to this day I continue to own and run the YouTube channel "MS Tech", with the help of one part-time employee. I plan to continue it for the forseeable future, but knowing my history of shifting obsessions, I could end up in a vastly different environment.
My goal after receiving a thorough business education is to use my skills with other companies and startups. I believe my changing interests reflect a desire for new and novel concepts to dive into, so after studying entrepreneurship I plan on consulting or working for various companies to improve their management and organization as much as I can. I see myself working at a few start up companies early in my career, gaining experience along the way, and eventually settling down and sticking with one company until retirement. But that's decades away, who really knows what will happen.
What drew you to the Robertson Program? There were three main aspects of the Robertson Program that really drew my attention; the scholarship, the summers, and the community. The program really exposes the scholars to the outside world and how it works, which I'm excited to experience first hand. And the community of both scholars and mentors is incredible, the program has some powerful connections and is able to push for the scholars to get every opportunity they desire. Having that support there to go to bat for you seems extremely advantageous, and I'm looking forward to it.
Click on the class years below to view a complete list of Robertson Alumni graduates from each class.