Twenty-one years after the first Scholars class entered the Program, our alumni community now includes over 550 Scholars. These individuals are leaders all over the word, living out the values of the Robertson Program as teachers, bankers, doctors, poets, entertainers, lawyers, consultants, scientists, researchers, and entrepreneurs. They remain a vibrant and committed group of individuals who make significant contributions to the communities around them.
What drew you to the Robertson Scholars Leadership Program?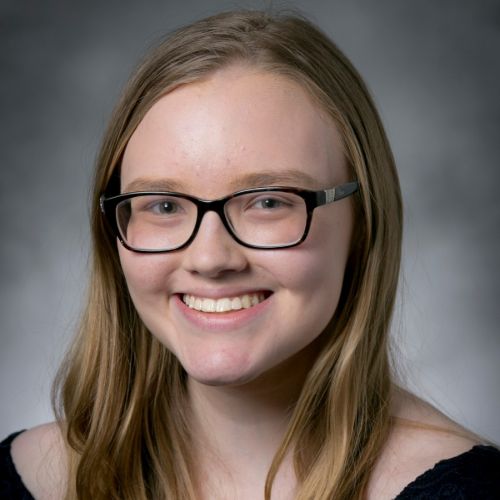 Cara Price
Campus: UNC
Hometown: Pittsburgh, PA
High School: South Fayette High School
Ask me what I care about, and my answer will vary by the day. On a Monday morning, my reluctant, sleep-slurred response would probably be "8 hours a night." Catch me in a moment of wakefulness, and it'll be more chipper, certainly more long-winded: a personal manifesto, complete with nods to metaethics, our place in the cosmos, and the value of benevolent curiosity.  Inviting my friends to answer on my behalf would generate the simplest answer yet: "donuts."
What I'm getting at here is not sleep nor sugar, nor even philosophy. It's perspective. Like Sylvia Plath, I would love to "live and feel all the shades, tones and variations of mental and physical experience possible" but acknowledge that omniscience is absurd. What matters to me is thus the process of discovering what should matter to me and why, relating my stance to a range of alternatives.  I don't want a passive answer.  Instead, I want to evolve, whether it be through deep conversations or trips to the donut shop.  In high school, this exploration took several forms -- namely, afternoons divided between Model UN meetings and the tech lab, a year in Moldova studying Russian, and a growing passion for the digital humanities.  In fact, researching applications of data analytics in the humanities, the social sciences, and the arts led me to the Research Triangle, where interdisciplinary projects abound.  I once saw my future as Frost's diverging paths, Schroedinger's cat observed; now I recognize that my interests can be reconciled.  Moving forward, I hope to continue working at the intersection of technology and the liberal arts while studying some combination of mathematics, computer science, history, philosophy, and global affairs.
What drew you to the Robertson Program? I've never put much stock in the idea of the tortured intellectual, locked in an Ivory Tower. Education is discourse -- a conversation that occurs across disciplines and civilizations, but mostly among friends.  The Robertson Program not only builds a community based on this principle, but also ensures that it's composed of curious and compassionate people (who just so happen to be smart, and who aren't afraid to laugh).  The Robbie family might inspire imposter syndrome if not for its openness and warmth, its emphasis on character and encouragement of risk-taking.  I'm excited for the opportunity to grow as a person, a scholar, and a friend in such good company.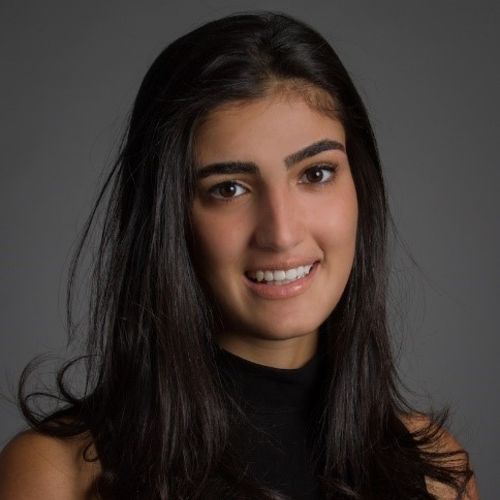 Rose Farah
Campus: Duke
Hometown: New York, NY
High School: Convent of the Sacred Heart
I study Public Policy and Economics. I started college with an interest in international human rights law and have since explored other mechanisms for creating change, whether it meant working for a newspaper in rural Kentucky or a start-up in Colombia. I am currently working on a senior thesis on post-conflict economic reconstruction in Syria. In my junior year, I spent a semester at the American University of Beirut in Lebanon where I studied politics, history, and environmental science. At Duke, I am most passionate about Project Waves, an eight-day camping and kayaking program for incoming freshmen. I have been a leader on the program since sophomore year and value the opportunity to connect with and mentor underclassmen in the community.
What drew you to the Robertson Program?
I was drawn to the Robertson Program by its emphasis on embracing discomfort and exploration and by the invaluable opportunity to be surrounded by scholars with diverse passions and community-oriented goals.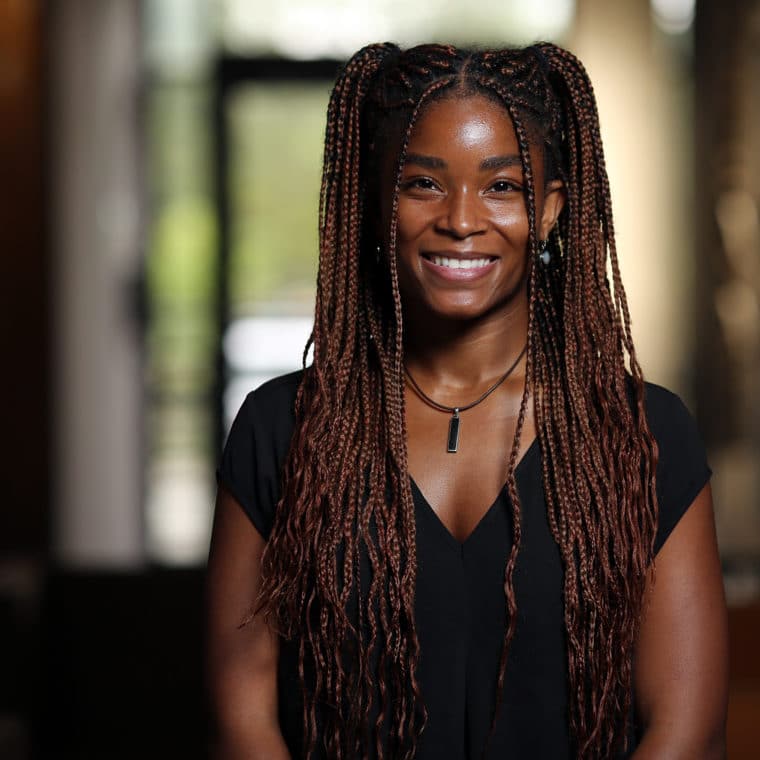 Tamira Daniely
Campus: UNC
Hometown: Phoenix, Arizona
High School: Desert Vista High School
I have always had an interest in the human mind and behavior. In my mind, what if all famous works of art like the Mona Lisa or Michelangelo's David Statue were never completed? Without these works we'd be hidden from boundless creativity and knowledge that would've impacted humanity. That is how I feel about our understanding of the human brain. We know so little about this beautifully complex machine that devises human experience, it's as if we've left a life-changing work of art incomplete.
My passion for the brain arose early in my high school career. After taking courses like chemistry, biology, biotechnology and psychology, I quickly fell in love with examining the mind and body from a molecular to a behavioral level. Naturally, I now hope to become an artist in the world of neuroscience. One that accentuates the initial brushstrokes painted on by preceding scientists and gets closer to a full portrait of the brain. That way we can understand human experience in its entirety and have the knowledge to combat mental illness and improve the way students learn. At UNC and Duke and with the financial help of the Robertson, I'll be able to dive into a holistic education in areas like neuroscience, health policy, and psychology to achieve this goal.
My extracurriculars and hobbies in high school included student council, speech and debate, political activist groups, and various community service clubs from National Honor Society to ASCEND (a program the assists black students in Arizona and exposes them to STEM fields). In college, I hope to continue a career in student council and community service as those activities served as platforms for me to help other people in my community, which is something I care deeply about. I also strive to continue my political activism by getting involved in various clubs on campus such Black Student Movement.
Lastly, when I'm not juggling a hundred things on my shoulders I enjoy reading, hiking, sports, good food, and good friends, all things I have a feeling I'll find in North Carolina.
What drew you to the Robertson Program?
The Robertson Program was a unique and remarkable opportunity that I couldn't find anywhere else. Through this program I am given the financial resources I need to explore the academics behind my future as an adult. On top of that, when I first discovered the Robertson I heard that there would be other scholars like me, but now that I've gotten to know them it's so much more than that. I am surrounded by several like-minded, hard-working individuals who at the same time are very different from me. In a short period of time, I have learned about various cultures and backgrounds just by working alongside my fellow scholars. I also was drawn to the Robertson because it advocated for curiosity, leadership, community service, and the freedom to discover yourself. The Robertson is already helping me grow as a leader and it will give me the flexibility to explore my interests through various courses and summer activities.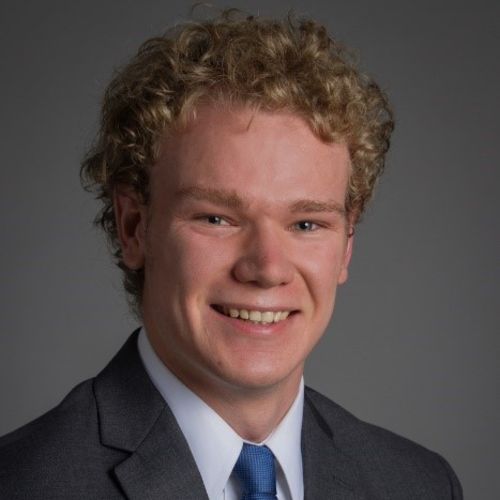 Stephen Buys
Campus: UNC
Hometown: Asheville, NC
High School: Asheville High School
In elementary school, I struggled to read even the simplest words. That, coupled with my mild stutter and major shyness, made it difficult for me to to enjoy anything that required reading, writing, or speaking. Eleven years and many incredible teachers later, I'm double-majoring in public policy and journalism, with a hopeful minor in creative writing. Today, if I had to put a face on the person I wanted to be, I'd say Sam Seaborn, the speechwriter on The West Wing.
And while I've grown to love writing, it's the public school teachers who got me there, the public libraries that have kept me going, and the parents whose salaries came from public taxes that I'm most thankful for. At UNC, I've tried to pay a small part of that investment back with Student Government and the Community Empowerment Fund, a nonprofit dedicated to helping people make lasting transitions out of poverty.
Outside of those interests and extracurriculars, I enjoy soccer and basketball, try to go hiking when I'm home in Asheville, and am currently struggling to learn the banjo.
What drew you to the Robertson Program?
As a scholar who applied while already a UNC first-year student, my introduction to the program started with a friend knocking on my door at 2 a.m. the night before winter break and asking me if I'd heard about this weird scholarship that let freshmen apply. Although I hadn't heard of it before then, my googling turned up things like the Exploration Summer and the semester on Duke's campus, and I saw that the Robertson Program presented an opportunity to go far outside the traditional college experience.
Beyond the Robertson programming, however, I believe that the community here is invaluable. I'm not the first to say that, and I certainly won't be the last, but it's impossible not to remark on how being among such a talented, driven, passionate group of people can improve and expand your horizons, even considering what such excellent universities already offer.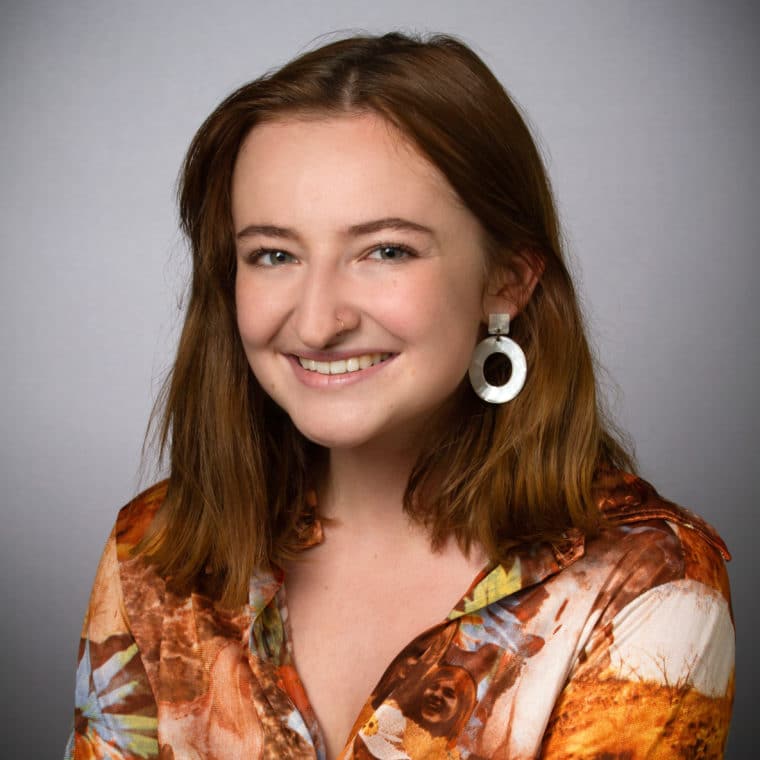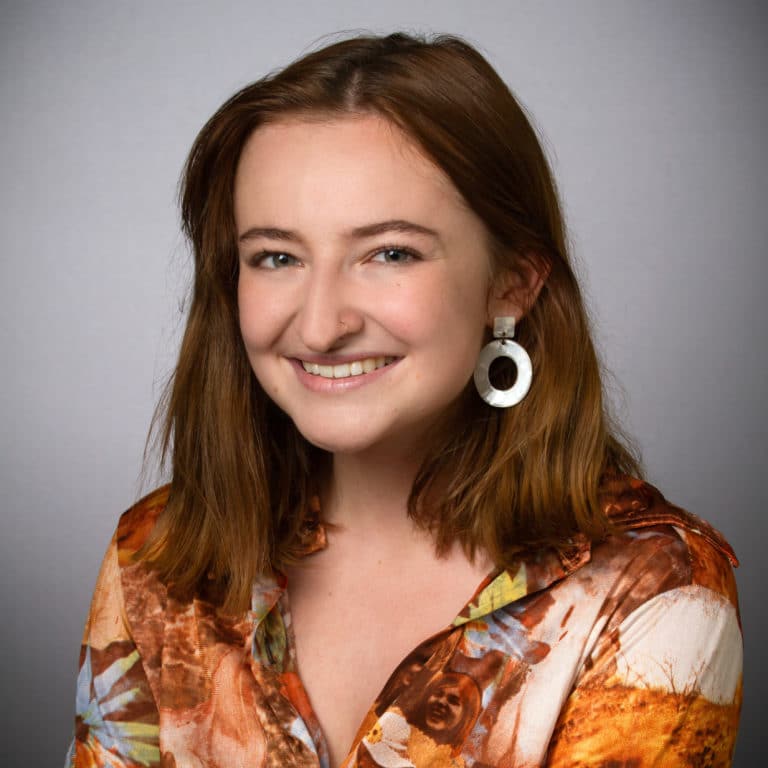 Rachel Maunus
Campus: UNC
Hometown: Palm City, FL
High School: Martin County High School
While the community I was raised in is known for its beaches and fishing, its political dynamic, dominated by the interests of corporate agriculture and its vast economic disparity, ensures it is not the stereotypical seaside town. Government-sanctioned releases of pesticide-ridden water from Lake Okeechobee are the source of toxic algae blooms that render our typically vibrant river neon green, destroying mangroves, wildlife, and our local economy. Witnessing this anthropogenic damage in Martin County has instilled in me a profound appreciation for the necessity and power of community organizing. Driven to affect change, I joined our high school green club where I became president and worked tirelessly to create a school culture of sustainability. I am drawn to Environmental Studies' intersection of academics and activism in seeking innovative solutions to climate change, and I believe my work within this field will empower me to make an impact locally and on the global stage. My goal is to engender a deeper culture of activism to empower the next generation of environmentalists and promote environmental stewardship throughout our entire community in order to cease discharges and restore the Saint Lucie River.
In addition to being a nature nerd, I worked throughout high school to learn how my passion for art could benefit children with disabilities. I began researching the healing power of creative expression for autistic children and created Art for Autism. For three years, I organized and taught free weekly art classes and volunteered throughout the school district at multiple after-school programs. I plan on involving myself in the special needs and arts community in North Carolina in order to bring the intersection of these two passions to my college education.
What drew you to the Robertson Program? 
The Robertson Program is unique in the way it empowers its students to become drivers of social change and the betterment of their community. This is a support system beyond my wildest dreams, and I was incredibly inspired by all of kind-hearted, passionate, and intelligent people I met at finalist weekend.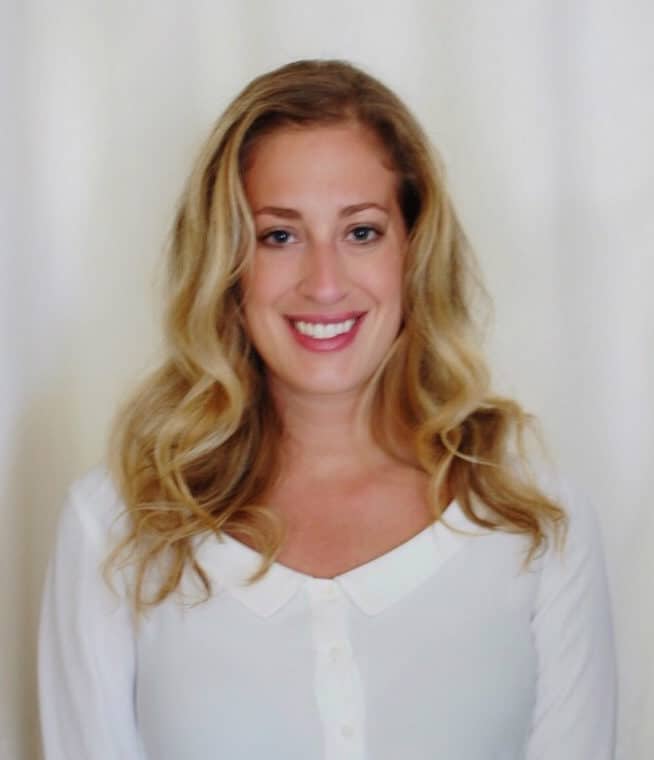 Lisa Bevilacqua
Graduation Year: 2010
Campus: Duke
What Does the Robertson Scholars Leadership Program mean to you?
Having a large community of fellow scholars to lean on and holding myself to higher standards of leadership, ethical responsibility, and self-reflection.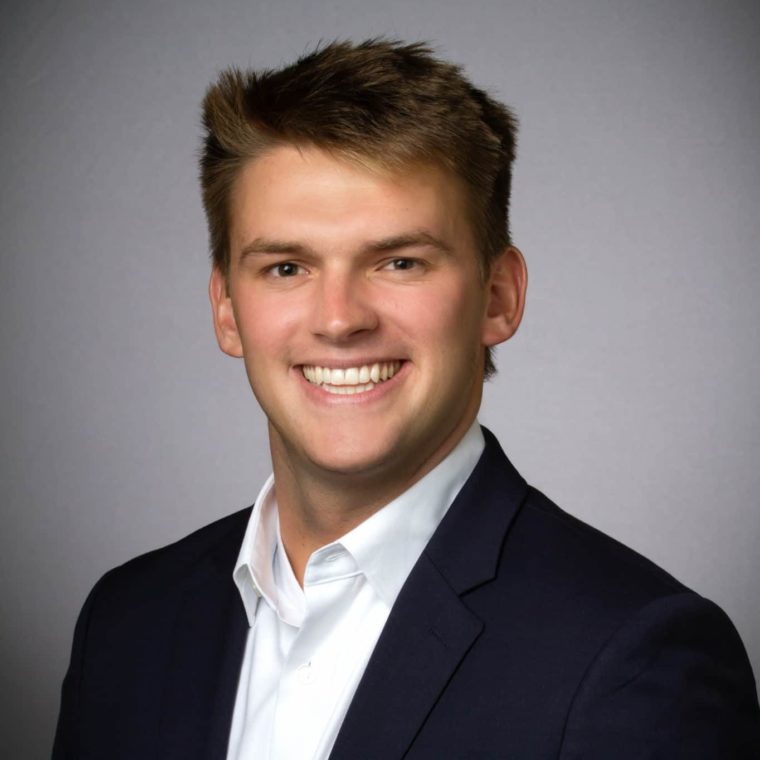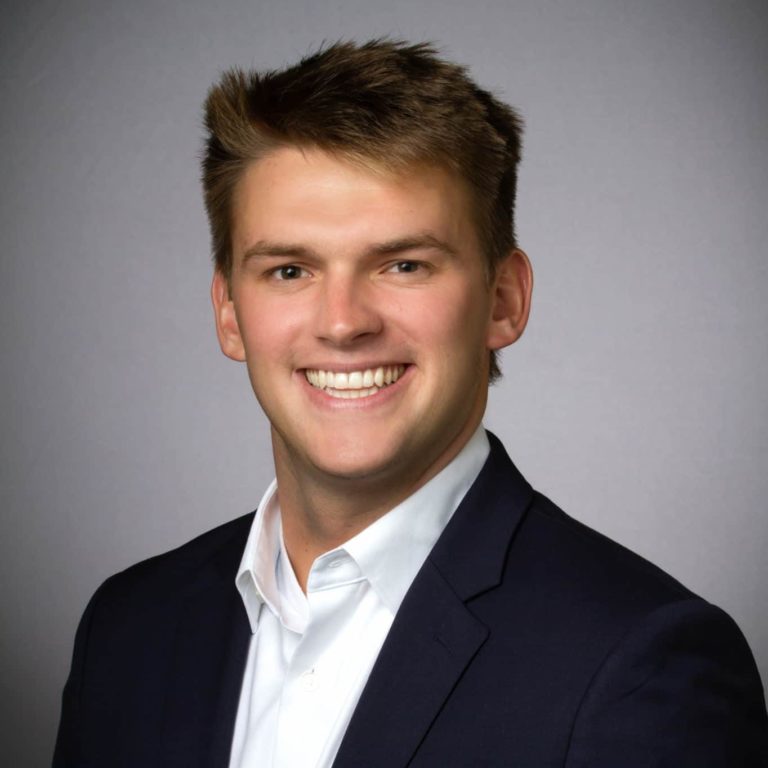 Nate Miller
Campus: UNC
Hometown: Centennial, CO
High School: Cherry Creek High School
While most fourth graders spend their allowance on baseball cards and video games, I bought shares of Jamba Juice and Dick's Sporting Goods stock. Years later, I remain fascinated by the stock market and economy. After taking marketing, macroeconomics, and microeconomics in high school, I decided to study business in college. During my junior year, I joined DECA, a business club, and participated in regional and state role play competitions. Through these competitions, I realized that I am motivated by problem solving in business scenarios. Another high school class that shaped my college focus was Environmental Science. I am most interested in energy, specifically sustainable energy. I hope to combine my problem-solving skills with finance, business, economics, and environmental science courses to work on sustainable energy solutions. I am confident with the resources offered at both UNC and Duke, I will develop an education path and career that I am passionate about.
Two things that have always been important to me are sports and helping other people. I've played many different sports throughout my life, but the one that stuck with me has been lacrosse. I was a two-year captain of my high school lacrosse team and we won the state championship twice. As captain, I learned many valuable lessons about leadership, cooperation, and creating cohesiveness and the results that follow. The sport of lacrosse also led me to co-found a non-profit group with a few of my high school teammates called Unified Lacrosse Colorado. Unified Lacrosse provides skills camps, scrimmages, and lacrosse events to special needs athletes in my community. With the help of many high school volunteers, we grew the Unified Lacrosse team to over 40 athletes and 40 partner athletes and our group played at half-time events at professional and college lacrosse games in Colorado. I plan to continue working with special needs athletes at UNC and take an active role with Special Olympics in North Carolina.
What drew you to the Robertson Program?
I initially applied to the Robertson Scholars Leadership Program because of the impressive reputation, campus switch, and scholarship. When I stepped into Graham Memorial at UNC for finalist weekend, I was immediately drawn to the community. The Robertson Scholars Leadership Program is full of students and faculty who are incredibly driven, compassionate, and aware of the world around them, and this includes alumni as well. As a competitive individual, I am attracted to groups that will push me to become the best I can be. I have no doubt that this community of scholars and program will allow me to grow into a better student, leader, and member of society.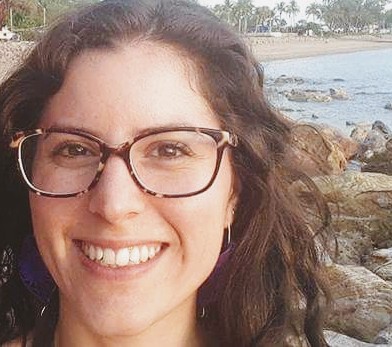 Desiree LaGrappe
Graduation Year: 2010
Campus: UNC
What Does the Robertson Scholars Leadership Program mean to you?
Everything. The Robertson Program profoundly impacted my ability to pursue my professional goals. The opportunities during summers provided exposure and preliminary preparation for a career in public health. The Robertson scholarship afforded freedom from university debt, which made it possible to fearlessly pursue my dreams.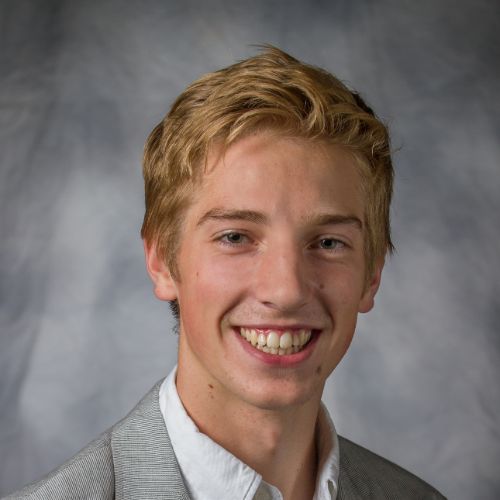 Thomas Wanty
Campus: Duke
Hometown: London, England
High School: St. Paul's School
Academic Interests:  Economics major (Finance concentration)
Extracurriculars / Hobbies: My extracurricular activities include Campus Enterprises, Community Empowerment Fund, Club Soccer and Delta Sigma Phi. I also love talking about English football, movies and philosophy.
What drew you to the Robertson Program? Being able to reap the benefits of two outstanding universities is something that can't be reached by any other means. It allows me to take classes, meet new people and take advantage of all the activities offered by both Duke and UNC. The summer opportunities provide me with a unique chance to push my limits of comfort and to experience new places around the world. The Robertson Program creates a group of like-minded individuals that really want to make a difference and the emphasis put on the cultivation of leadership is one that will prepare me well for post-university life. 
How has your experience with the Robertson Program shaped your goals and career path? The Robertson Program constantly strives to push you out of your comfort zone, be it in the Rethink classroom, studying at the sister campus, or through a summer experience. It doesn't let you narrow down your interests and experiences, but instead encourage you to explore possible paths that you had never even thought of. The Robertson network is filled with highly impressive individuals that are more than happy to mentor you, or even sit down for a coffee to talk about a similar interest. Through this combination of summer opportunities and Robertson mentorship, I was able to work for Habitat for Humanity in New Orleans during my freshman summer and at Indochina Capital in Vietnam my sophomore summer, so I look forward to seeing what the next year brings!
Favorite Robertson moment: My favorite Robertson moment was the NOLS retreat we did before going into freshman year. It gave us the opportunity to meet thirty other extremely interested and talented individuals in an environment which nurtured fun and friendship through outdoor experiences. I will always remember the experience as the first time I realised the true value of the Robertson Program: the people that it consists of.
Click on the class years below to view a complete list of Robertson Alumni graduates from each class.