Twenty years after the first Scholars class entered the Program, our alumni community now includes over 450 Scholars. These individuals are leaders all over the word, living out the values of the Robertson Program as teachers, bankers, doctors, poets, lawyers, consultants, scientists, researchers, and entrepreneurs. They remain a vibrant and committed group of individuals who make significant contributions to the communities around them.
What Does the Robertson Scholars Leadership Program mean to you?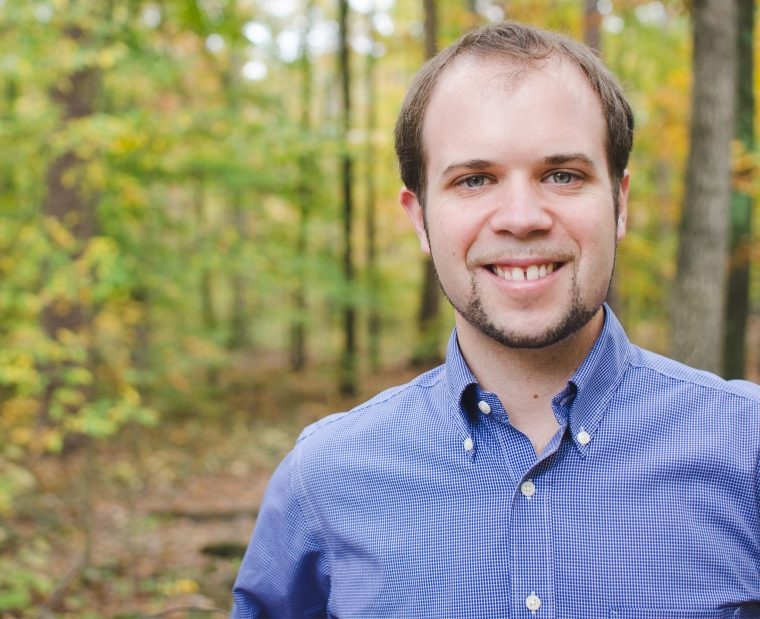 Christopher Paul
What Does the Robertson Scholars Leadership Program mean to you?
Being Robertson means being passionate, impactful, creative, and collaborative.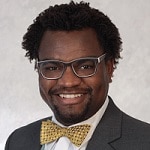 Anthony Sawyer
Graduation Year: 2010
Campus: UNC
What Does the Robertson Scholars Leadership Program mean to you?
The Robertson program comprises an amazing network of phenomenal people who want to change the world and will stop at nothing less; I feel blessed to be associated with such a group of people, and I am inspired every day to bring it because of people like this.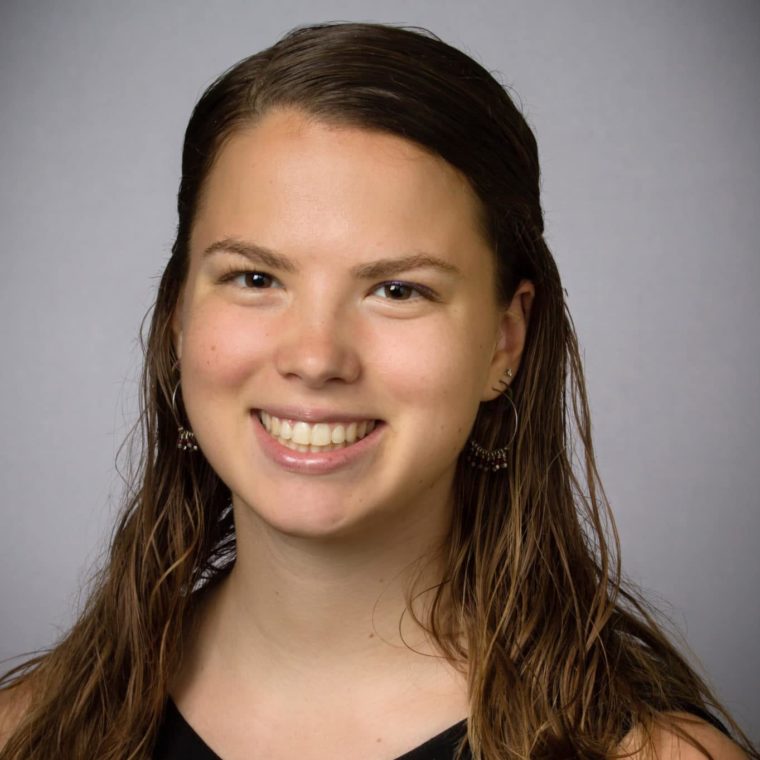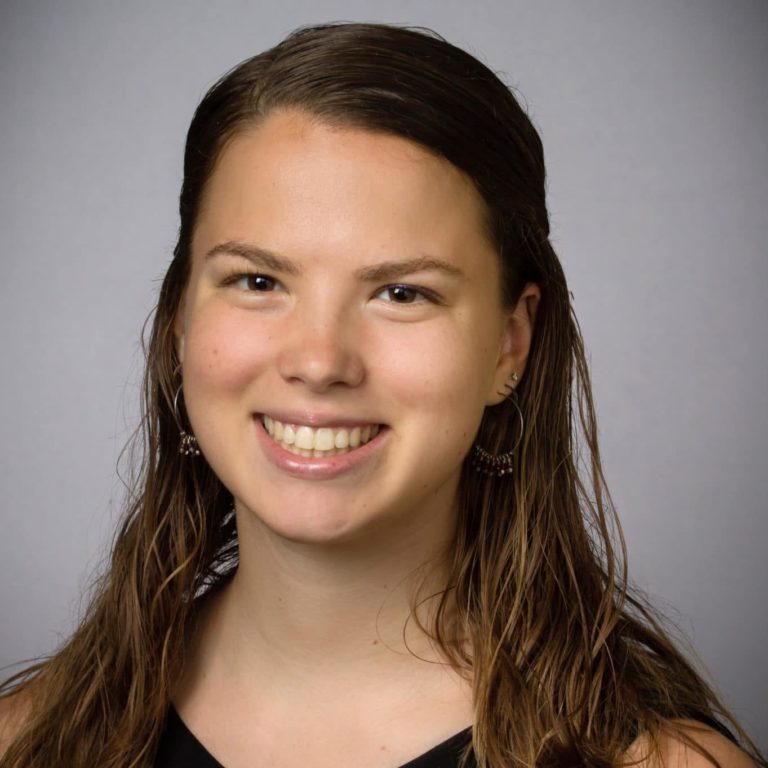 Sierra Winters
Campus: Duke
Hometown: Yadkinville, NC
High School: Forbush High School
Academic Interests: I am majoring in Cultural Anthropology at Duke with a certificate in Documentary Studies, and I am also majoring in Food Studies at UNC. I am particularly interested in documenting and influencing the eating habits of people around the world. I hope to use my career to promote mindful eating by highlighting the cultural influences of food, making foodways more ethical and environmentally sustainable, and spreading body positivity. This will likely take the form of a vegan chef or restaurant owner, combined with the offering of yoga.
Extracurriculars / Hobbies: I spent my Exploration Summer in India receiving my 500-hour yoga teacher certification, and I now teach classes at Duke. I am also president of Duke's Triathlon Club, which has given me the opportunity to travel the world for races. I love backpacking, dancing, and I am constantly cooking vegan food.
What drew you to the Robertson Program?
The intellectual capacity of Robertson Scholars demonstrated through conversations and pursuits of knowledge that occur on a day-to-day basis, combined with the confidence that they exhibit through summer programs and activities during the school year, made it clear to me that I would thrive in the Robertson Scholars environment. I especially appreciate that this program is an investment in its participants' futures, rather than a stagnant reward for their past high school achievements. I look forwards to working with the advisers and my fellow Scholars in expanding our abilities to create positive change in a variety of interdisciplinary fields, even after graduation.
How has your experience with the Robertson shaped your goals and career path?
The Robertson Program has taught me that some of the best career paths are the most unconventional. I have learned that no matter how uncommon I feel my passion is at Duke–there are not many students here who want to own a vegan restaurant for a career–it is not in the slightest an unworthy passion. I can explore the food scene, supported by interdisciplinary topics in academia, through LEAD grants, during summers, and for the rest of my life. The staff and fellow Scholars have been incredibly supportive of, and collaborative with, me.
What has been your favorite Robertson moment so far?
Colloquium was a highlight of my week the spring of freshman year. Not only did I get to see some of my closest college friends, but I also got a glimpse inside of their impressive minds. In a respectful and intellectually constructive manner, I learned about how our different backgrounds shape our beliefs and ambitions.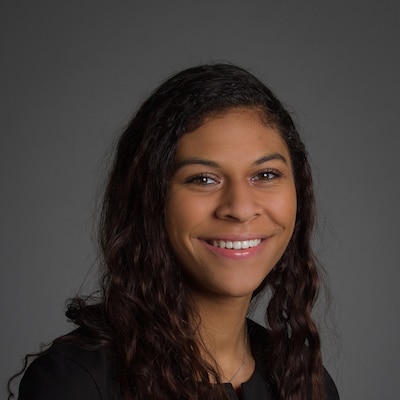 Naraya Price
Campus: UNC
Hometown: Poughkeepsie, NY
High School: Roy C. Ketcham High School
"Be the change you wish to see in the world." In these ten words, Mahatma Gandhi inspires my outlook on life and motivates me to always dedicate my whole heart to all of the things that I do. I love to travel and read about different cultures and ethnicities. In my sophomore year, I started a club at my high school called, "Global Initiates of Change." The mission of the club is to evoke cultural consciousness and develop a heart for service among its members. I am also passionate about social justice, particularly women's rights and domestic violence advocacy. I have worked closely with a domestic violence shelter in my hometown helping to organize educational opportunities for women at the shelter as well as counseling for victims' children. Throughout high school, I have been apart of many clubs, volunteer projects, and organizations. From these experiences, I have found that I truly enjoy the times that I spend with children. I have been fortunate enough to nanny for two families, which has resulted in my ultimate descriptive story telling capabilities and my ability to master any board game you can imagine. I have also spent four years mentoring second grade students at the Ivy AKAdemy Youth Mentor program in my community. I have come to know beautiful, brilliant, and humble children who make playing Star Wars and having head stand contests the best part of my day. I believe in empowering the future generations and the minds of our youth. Out of all the activities that I am apart of, I love the work I do with children so much because I have found that positivity is in their bones and that they never stop asking questions. For these reasons, I truly feel that there is so much that we can all learn from the naivety of a child's lens and I hope to continue to work with them as I complete my undergraduate education and pursue my professional career.
Stemming from personal life experiences, I yearn to understand race relations. Thus, I plan to pursue a double major in cultural anthropology and adolescent psychology at UNC. It is my hope that my undergraduate training and professional opportunities pursued will mold me into a leader with tools to collaboratively create a future with more equality, compassion, and understanding for each other, and where we rise above modes of oppression. On a side note, I am an avid online shopper who loves to cook, play volleyball, and binge watch Grey's Anatomy.
What drew you to the Robertson Program? 
Whenever I tell anyone about the Robertson, their response is always some version of disbelief. "That is just too good to be true." The mentorship and guidance plus the plethora of opportunities the Robertson affords makes it clear that this program shapes unique leaders who after their four years in college will be true change makers. The Robertson community is comprised of compassionate and driven individuals. I am eager to be apart of an environment of like-minded people who all want to make a difference in this world, yet at the same time, all have such differing passions and interests. I am beyond thankful for the opportunity to be a Robertson Scholar because I will spend these next four years being challenged academically, becoming comfortable with the uncomfortable, and preparing to make meaningful contributions to this world.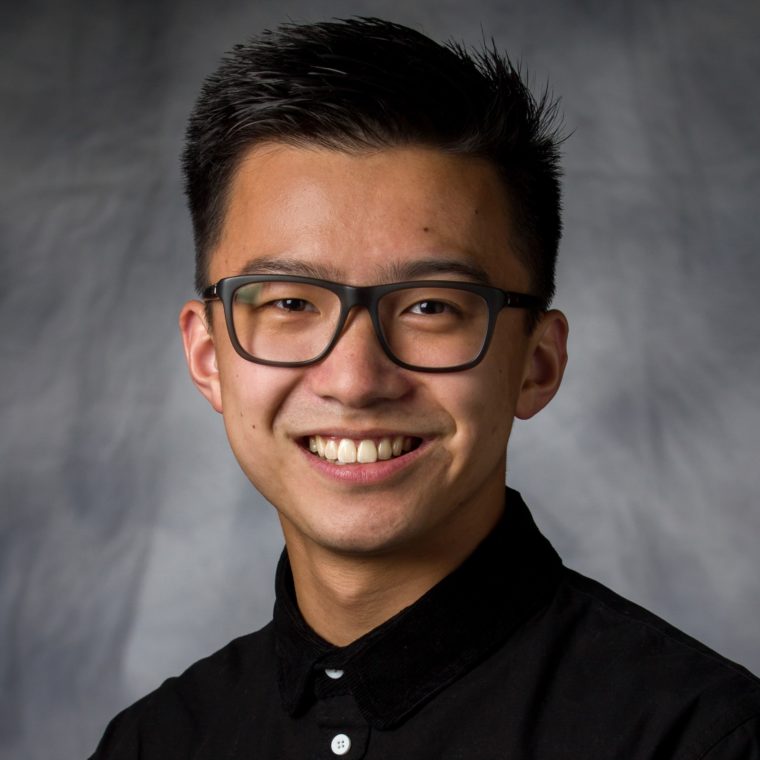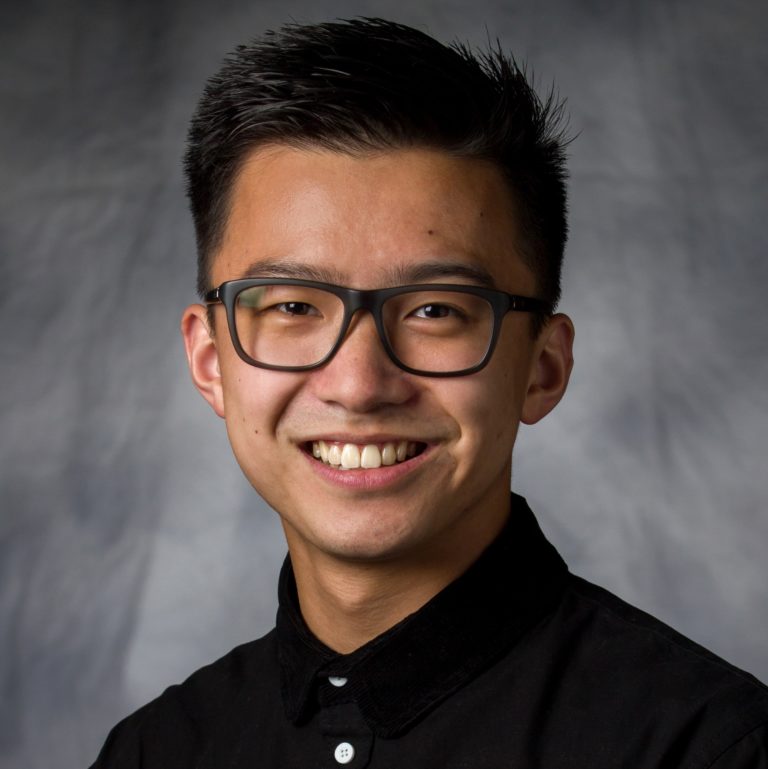 Michael Zhang
Campus: Duke
Hometown: Invercargill, New Zealand
High School: James Hargest College
I grew up in Invercargill, New Zealand. It is a modest city, but home to the world's Southern-most Starbucks! After moving here from China at 10 years old, I've immersed myself in the kiwi culture and grew vastly as an individual. My involvement in science activities within school led me to attend the 2015 London International Youth Science Forum. This trip developed my interest in renewable energy and informed me the possibility of fossil fuel alternatives. In the future, I wish to tackle the energy problem and improve New Zealand's energy security.
I have been playing table tennis competitively from an early age and represented New Zealand several times. I also like to play piano, especially jazz. I was introduced to the piano through the great classical composers; they taught me discipline and technique. But having been exposed to jazz for the last five years, I learnt to improvise in a way that lets my musical ideas emanate through the instrument.
What drew you to the Robertson Program? The Robertson Program stood out to me as a fantastic award. It is way beyond just a monetary prize, but it is a springboard into an entire new world. To live in a new country, study at a world-class institution, interact with fellow scholars and alumni, and attend exciting summer programs, it just all sounds too good to be true!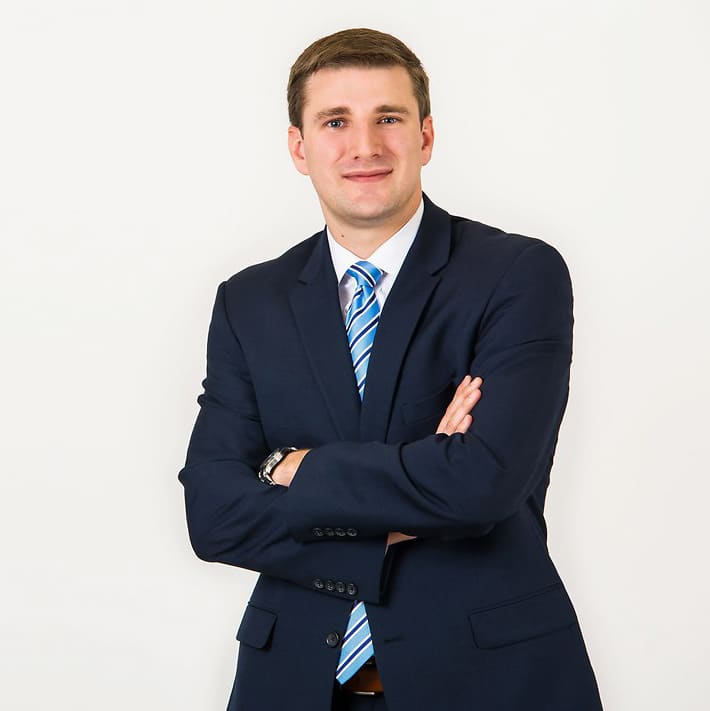 John Harris
What Does the Robertson Scholars Leadership Program mean to you?
The Robertson Scholars Leadership Program literally changed my life. It introduced me to a community of inspiring individuals, funded experiences that pushed my boundaries and fostered deep personal growth, and, best of all, constantly encouraged me to reflect on how I could use this incredible investment to be a force for good in the world.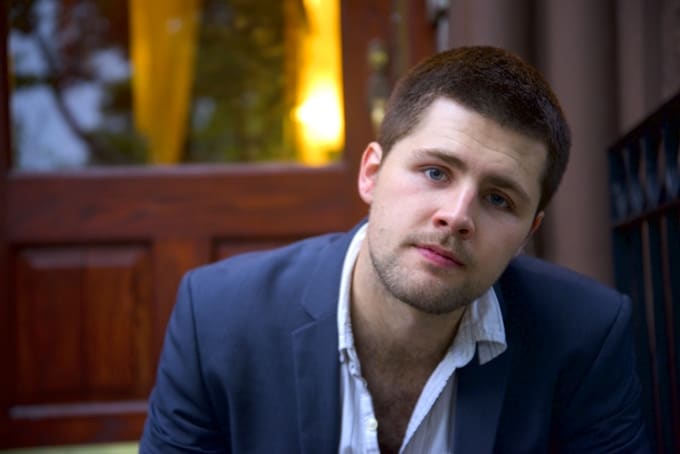 Ben Hatt
Graduation Year: 2015
Campus: Duke
What Does the Robertson Scholars Leadership Program mean to you?
It means being as supportive to your fellow Robertson community as possible. It means trying to use your skills, whatever they maybe, in order to make a difference in some manner. And it means having a certain approach to life that lets your actions and character do the talking, rather than your words.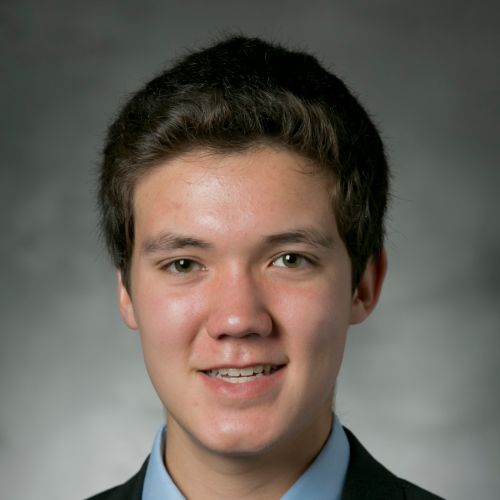 Ralph Lawton
Campus: Duke
Hometown: Avondale, PA
High School: PA Leadership Charter School
Academic Interests: Economics & Chemistry
Extracurriculars / Hobbies: Economics & Global Health Research, Archery, Duke EMS,
What drew you to the Robertson Program? There were several factors that drew me to the Robertson program. The first was the opportunity to be part of a community of scholars with a shared desire to develop their skills in order to change the world for the better. In addition, unlike many other programs the Robertson program isn't just focused in one field or another. They cultivate a group of scholars across disciplines, enabling each to learn from and build off of the others. The second was the chance to be part of a program that actively encourages students to push their limits and to learn to be uncomfortable, and then gives the students the resources to expand their comfort zones with remarkable experiences.
How has your experience with the Robertson Program shaped your goals and career path? In my first summer the program put me in Tarboro, North Carolina. It wasn't somewhere I'd ever really thought I'd go, but it was an amazing summer where I learned about myself and made real contributions to the community I'd joined. My second summer I got the opportunity to travel to Indonesia to work on a population health research project. 
Favorite Robertson moment: Our Tarboro group's weekly dinners at Waffle House when nothing else in the town was open.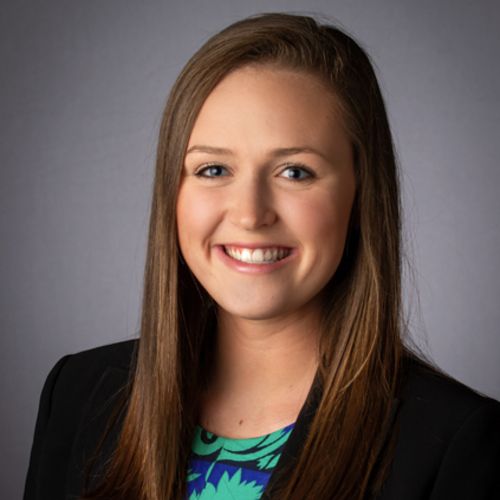 Mary Ashley Murrah
Campus: UNC
Hometown: Memphis, TN
High School: St. Mary's Episcopal School
I have always had a passion for athletics, nutrition, and people. Growing up, I played every sport I could sign up for and was always outdoors exploring my backyard or our local park. Half marathons and my desire to play almost every sport in my path has made pursuing a generally active and healthy lifestyle somewhat of a given for me. However, as a native Memphian, I noticed that this desire for basic health was not ingrained in my community. Adult and childhood obesity are major issues in the Memphis area, so looking forward to my college career, I hope to dive into the world of public health and health education through a pre-med track in order to learn more about this growing issue in my city and in the world.
In addition to captaining the lacrosse, swimming, and cross-country teams, I was also the director of my high school's writing tutoring center and a youth leader for eighth grade girls. That involvement has sparked a love for tutoring, mentoring, and service and has taught me the value of a supportive learning community and empathetic leadership. I hope to build upon these passions next year at UNC!
What drew you to the Robertson Program?
I have lived in Memphis, have gone to the same, small, all-girls school, and have known the same people my entire life. You could say I was looking for change. The Robertson program opened a door to the world the unknown. Besides making my dream to attend UNC a reality, Robertson provides a globally minded community and countless opportunities ranging from travel to service to an unparalleled education in leadership. I was mostly attracted to the tight knit cohort that all Robertson scholars treasure. I am thrilled to grow alongside such a diversely interested and driven group from all over the world. To top it all of, I get the chance to live and study at two world-class institutions and, not to mention, get to watch some great basketball.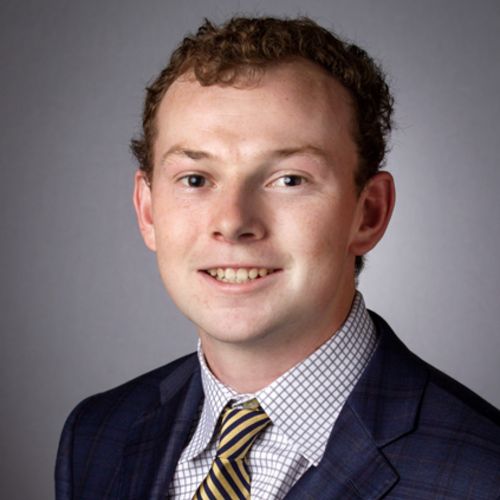 Warner Lamar
Campus: UNC
Hometown: Nashville, TN
High School: Montgomery Bell Academy
What drew you to the Robertson Program?
I was initially really excited about switch semester. Being engrained in two academic communities as different as UNC and Duke is a unique opportunity.
How has your experience with the Robertson shaped your goals and career path?
The community in the Robertson is full of really creative people. Being surrounded by such innovators has made me feel more confident in starting a venture of m y own someday.
What has been your favorite Robertson moment so far?
During community summer, I would on occasion drive to New Orleans for the weekend. I remember how excited I would get coming across the bridge. I realized on one of those trips that I was so excited because at some point freshman year, some of the other folks in this program had become my best friends. They still are.
Click on the class years below to view a complete list of Robertson Alumni graduates from each class.