Twenty-one years after the first Scholars class entered the Program, our alumni community now includes over 550 Scholars. These individuals are leaders all over the word, living out the values of the Robertson Program as teachers, bankers, doctors, poets, entertainers, lawyers, consultants, scientists, researchers, and entrepreneurs. They remain a vibrant and committed group of individuals who make significant contributions to the communities around them.
What drew you to the Robertson Scholars Leadership Program?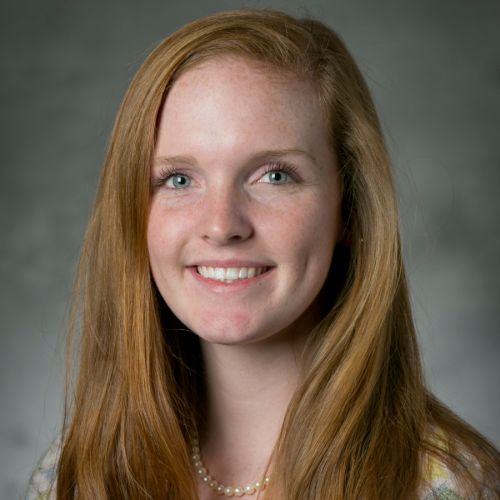 Annie Dempsey
Campus: UNC
Hometown: Kennesaw, GA
High School: Blessed Trinity Catholic High School
I was always the little kid who loved to help others. I knew I was destined to serve, but did not know how until my freshman year of high school when I became the State Director of Georgia Miss Amazing, a non-profit organization that provides opportunities for women with disabilities to build confidence and self-esteem. After wanting to volunteer for the Miss Amazing Pageant, I found out that the organization did not exist in my home state of Georgia. So what did my fourteen-year-old self do? Convince my parents to let me take on the responsibility of starting the 501c3 program as director, of course! My passion for Miss Amazing stems from the desire to provide girls with disabilities the same opportunities that I once took for granted. Although serving as a Miss Amazing State Director for four years has taught me countless lessons in business, team leadership, and time management, the greatest lessons have come from the incredible women of Miss Amazing who inspire me everyday to be the best version of myself. I hope to continue to play a role in disability advocacy and policy while also studying the business side of non-profits at UNC.
I have also enjoyed playing volleyball for seven years, contributing to student government, and volunteering as staff at Hugh O'Brien Youth Leadership for high school sophomores. At UNC and Duke, I plan on exploring the ways I can incorporate business into making a concrete difference in the lives of others.
What drew you to the Robertson Program? Before I arrived at Robertson Finalist Weekend, two separate Robertson scholars had already called me telling me how they were excited that I was coming to campus. The Robertson is not just a scholarship, and not even just a leadership program. It is a genuine family that strives to offer the right tools for scholars to truly change their communities. There is no other program in the world that will allow me to explore the world to such great lengths and experience the academics and camaraderie of two incredible universities. The Robertson Program pushes me beyond my comfort zone, and I am honored to form my undergraduate experiences within it.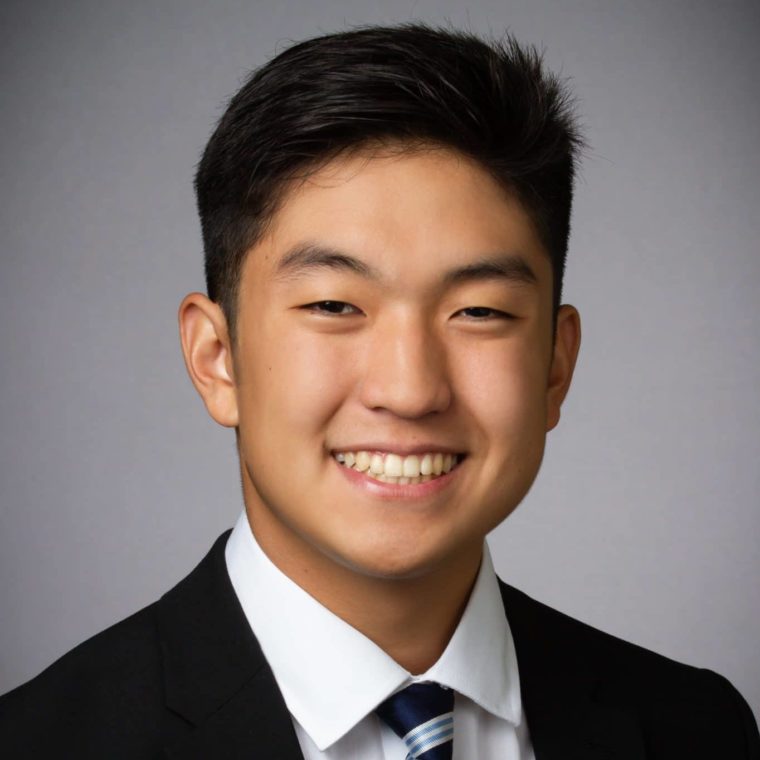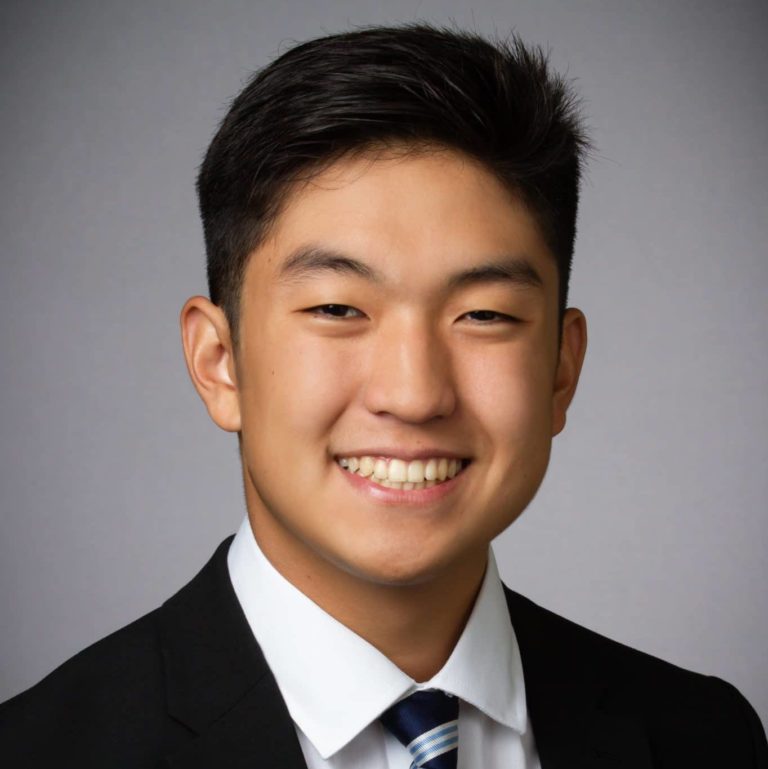 Joel Kim
Campus: Duke
Hometown: Los Angeles, CA
High School: North Hollywood High School
I have always loved to deeply immerse myself in topics that interest me. As a high schooler, I have pursued my passion of international relations as the founding president of my school's Model United Nations team. Learning about real world issues and actively attempting to solve them showed me the value and importance of public service on an international level. Equally as interesting and important, music is an essential part of my life as a classically trained violist and self taught guitarist. I often find myself lost in tutorials or sheet music for hours on end figuring out the best ways to play and perform a passage. I hope to continue to play music for the rest of my life.
On weekends and vacations, I thoroughly enjoy to fish in both saltwater and freshwater. Not only do I adore the hours of research that go into finding the best baits and rigs for each location, but I also enjoy being secluded in nature to focus my thoughts without distraction.
What drew you to the Robertson Program? 
The Robertson Program is the perfect undergraduate experience for leadership development. The attention paid to each student as well as the fully funded opportunities allow a freedom of growth like no other that is simply too good to pass up. I believe that the Robertson Program will be able to help me grow both as a leader and as a valuable community member.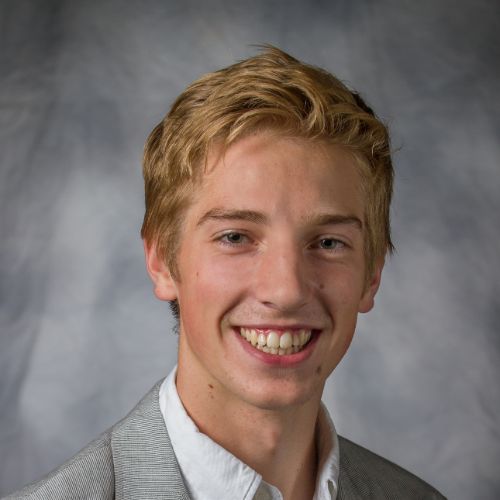 Thomas Wanty
Campus: Duke
Hometown: London, England
High School: St. Paul's School
Academic Interests:  Economics major (Finance concentration)
Extracurriculars / Hobbies: My extracurricular activities include Campus Enterprises, Community Empowerment Fund, Club Soccer and Delta Sigma Phi. I also love talking about English football, movies and philosophy.
What drew you to the Robertson Program? Being able to reap the benefits of two outstanding universities is something that can't be reached by any other means. It allows me to take classes, meet new people and take advantage of all the activities offered by both Duke and UNC. The summer opportunities provide me with a unique chance to push my limits of comfort and to experience new places around the world. The Robertson Program creates a group of like-minded individuals that really want to make a difference and the emphasis put on the cultivation of leadership is one that will prepare me well for post-university life. 
How has your experience with the Robertson Program shaped your goals and career path? The Robertson Program constantly strives to push you out of your comfort zone, be it in the Rethink classroom, studying at the sister campus, or through a summer experience. It doesn't let you narrow down your interests and experiences, but instead encourage you to explore possible paths that you had never even thought of. The Robertson network is filled with highly impressive individuals that are more than happy to mentor you, or even sit down for a coffee to talk about a similar interest. Through this combination of summer opportunities and Robertson mentorship, I was able to work for Habitat for Humanity in New Orleans during my freshman summer and at Indochina Capital in Vietnam my sophomore summer, so I look forward to seeing what the next year brings!
Favorite Robertson moment: My favorite Robertson moment was the NOLS retreat we did before going into freshman year. It gave us the opportunity to meet thirty other extremely interested and talented individuals in an environment which nurtured fun and friendship through outdoor experiences. I will always remember the experience as the first time I realised the true value of the Robertson Program: the people that it consists of.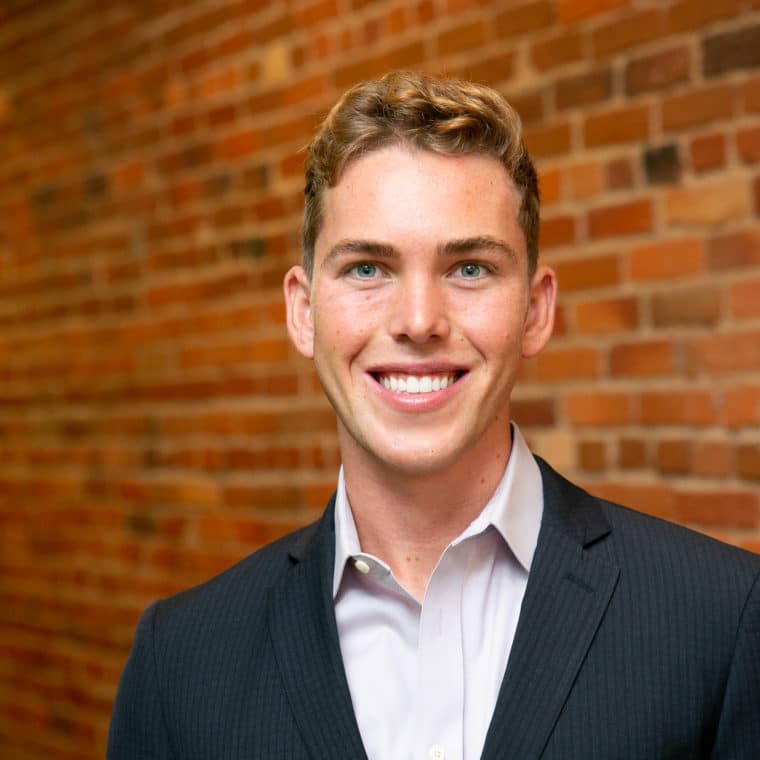 Carsten Pran
Campus: Duke
Hometown: Tustin, CA
High School: Foothill High School
In the short time I have been in college, the world around me has gained many layers of complexity. With each new perspective and discussion I am exposed to, the issues that I thought only concerned a few parties gain more dimension, adding knots to the tangle of conflicts. One such issue that fascinates me with its complexity is climate change. Climate change is a beast made up of hundreds of intricately connected, but sometimes vastly different issues, and not all of them are environmental. I believe that to conquer this beast, we need buy-in from all directions and every discipline. I was thrilled to learn that Duke was taking the initiative to commit to achieve carbon neutrality by 2024 and I wanted my peers to share this excitement and bring a general consciousness about climate change into their own academic paths. I have found platforms on campus in organizations like Green Devils and the Chronicle, where I have worked to facilitate top-down administrative projects within our school's Climate Action Plan by engaging the student body. This semester, I led a team to create an online learning module surrounding Duke's Climate Action Plan, condensing the information in a grab-and-go fashion. I am also working with a group of faculty and students to assess energy use for buildings on campus to provide recommendations on how to reduce energy waste and increase efficiency. Beginning at Duke and UNC and reaching larger audiences, I want to inspire others to believe that complex issues, though overwhelming and often depressing, can be mitigated through the collaboration of people with diverse talents, perspectives and fields of study. By showing action, preaching hope and meeting people where they are, I believe we can alter the entire paradigm of how we view our responsibilities to this planet.
What drew you to the Robertson Program?
I believe attending college is a privilege that comes with the responsibility of making my education apply to something larger than myself. The RSLP, with nearly infinite guidance and opportunities, serves as an incubator for students to develop as leaders who are cognizant of issues in their communities and prepared to find impactful, creative solutions. I was drawn to the program because it provides unparalleled support throughout the difficult and exciting path towards self-discovery and leadership development.
How has your experience with the Robertson shaped your goals and career path?
Perhaps the most valuable thing that RSLP's programming has taught me is how to be comfortable with deep introspection. In the short amount of time I have been a Scholar, I have gained the framework to better understand myself and my surroundings, guiding me onto a track of ongoing self-actualization. Going through this vulnerable process with other scholars has gotten me closer to my core intentions, fears and passions and has helped me feel more confident in my intuition. The constant process of asking questions, listening intently and refining my perceptions has made me obsessed with numerous forms of exploration. Academic and professional development, in my opinion, follows naturally and in tandem.
Favorite Robertson moment?
Sitting on top of a car watching the sun disappear over the soybean fields in the thick, warm Mississippi air with new friends. I joined the program at the end of my freshman year as a matriculate scholar and Community Summer was my first real introduction to a cohort of people who had already gotten close throughout freshman year. I felt an immediate sense of community and trust, which was an amazing introduction to the experiences to come.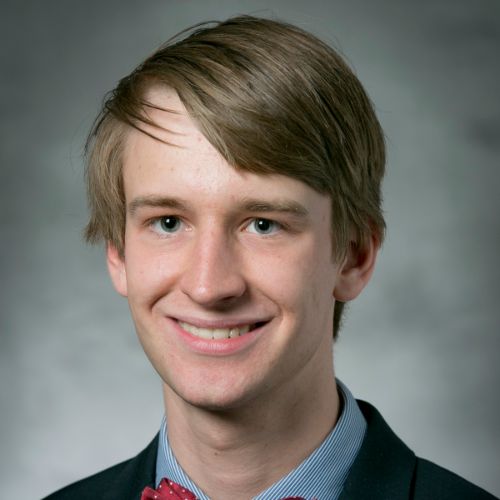 Peter Andringa
Campus: UNC
Hometown: Vienna, VA
High School: Thomas Jefferson High School for Science and Technology
I've always been fascinated by the way technology crosses paths with so many other fields — from biology or computer science to sociology, the advent of computers and the internet have revolutionized so many parts of our world. I enjoy the details of coding and implementation, but I'm even more interested in the big-picture effects of technology on our work, relationships, and daily lives. At UNC I plan on studying these intersections of technology, learning in different subjects as much as possible.
I'm also very passionate about promoting education and diversity in technology, working with my school's club for diversity in CS, the "Coding Lady Colonials." With their support I started and ran my school's hackathon, HackTJ, where students learn to code and work in teams to build their own apps or websites. I believe everyone should learn at least the basics of computer science, because code increasingly powers almost all of the world around us.
In my free time you'll find me at my piano or on the golf course, but when I can get away from the DC area I love both skiing and sailing. I'm thrilled to join the Robertson community at UNC, and explore the huge number of opportunities on both world-class campuses.
What drew you to the Robertson Program? During finalist weekend, I realized that, out of all the benefits of the Robertson, the most valuable part was the community. Coming from a science and tech magnet school, I've spent the last four years surrounded by incredibly smart and talented peers, in a tight-knit community that pushes me to succeed. When I arrived on campus for Finalist Weekend, I instantly saw a similar spirit among the current scholars and the other finalists: everyone was passionate, motivated, and bright, yet with a huge diversity of interest and experience. As I got to know many of them, I also realized that they were incredibly friendly and humble. Even though we were there to interview for the same spots, it didn't feel like a competition — we were all rooting for each other to succeed. Afterwards, I realized it was just a taste of how the Robertson community will be a closely knit family over the next four years and beyond.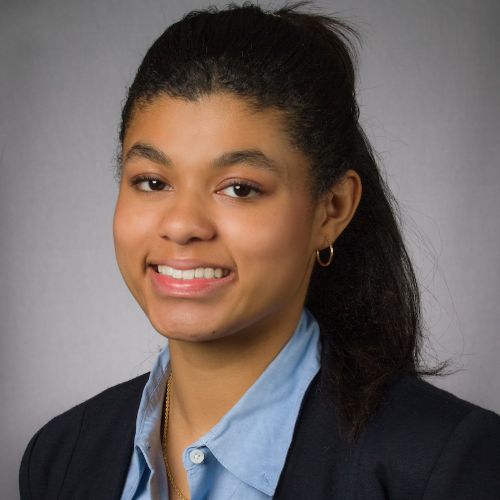 Montana Lee
Campus: Duke
Hometown: Washington, DC
High School: School Without Walls
Throughout high school, I took the greatest pride in my social justice advocacy efforts. I served as the Youth City Council Chair of the DC YMCA Youth and Government program, through which I co-authored a successful bill to remove the tax on feminine hygiene products, which became real DC law. To support the education of girls in low-income countries, I founded a chapter of the national organization She's the First, bringing attention to challenges girls face worldwide when trying to access education, and raising enough money to provide two scholarships to send girls to school. Additionally, I promoted informed consent, positive self-image, and effective communication skills through active involvement in a girls-only support group named Sister Action Sister Strength.
I also exercised my leadership abilities as the first African-American Head Delegate of my school's Model United Nations Team and two-time Co-Captain and Most Valuable Player of the Varsity Field Hockey team. As the Sole Student Representative on my school's Local School Advisory Team, I led student efforts to end class ranking and re-evaluate methods for recognizing student achievement. I also interned in the office of DC City Councilmember Brandon Todd where I was able to further learn about my city's legislative process and serve my neighborhood community.
After my freshman year, I studied Business Communication and International Relations at the University of Oxford through the Oxford Prep Experience, contributing to my interests in global affairs and international business. During the summer between junior and senior year, I designed, programmed, and published a "College Interview" skill for Alexa, Amazon's virtual assistant, through Carnegie Mellon University's Language Technology Institute with a team of other students at the Summer Academy for Math and Science, sparking my passion for technology and desire to pursue Electrical and Computer Engineering.
I fully believe businesses are capable of generating both societal and economic value, so I aspire to translate the social justice work I have already begun into a commercial sphere. More specifically, I want to leverage technological innovation to improve society through profitable ventures and enhance corporate social responsibility and diversity across the technology sector.
What drew you to the Robertson Program?
I was drawn to the Robertson Program by the promise of opportunities to push myself out of my comfort zone and truly challenge myself to be the best possible leader. Early on it was apparent to me that no other institution or program could provide me with the same level of academic and personal growth as the Robertson Program. I was particularly excited about the unique experiences I would have as a Robertson Scholar, especially the Community Summer, the Colloquium, and the Campus Switch.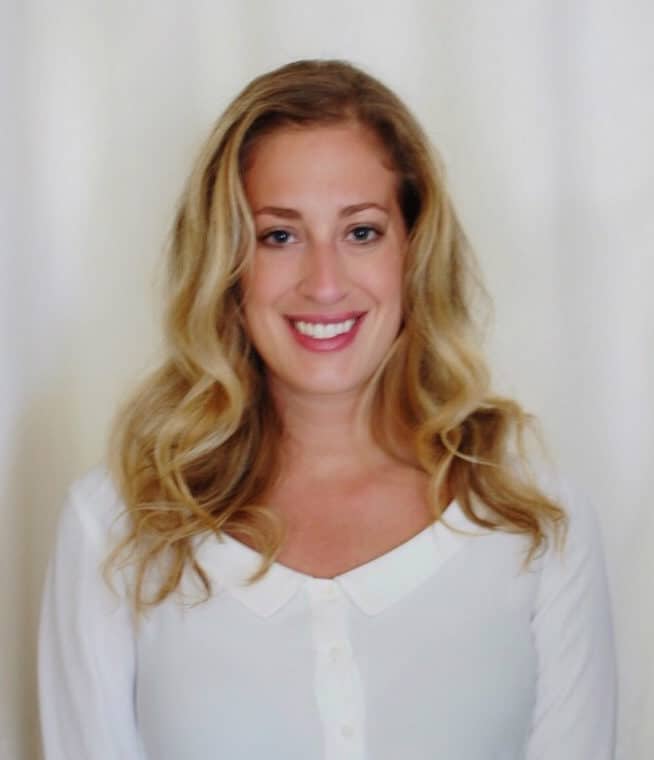 Lisa Bevilacqua
Graduation Year: 2010
Campus: Duke
What Does the Robertson Scholars Leadership Program mean to you?
Having a large community of fellow scholars to lean on and holding myself to higher standards of leadership, ethical responsibility, and self-reflection.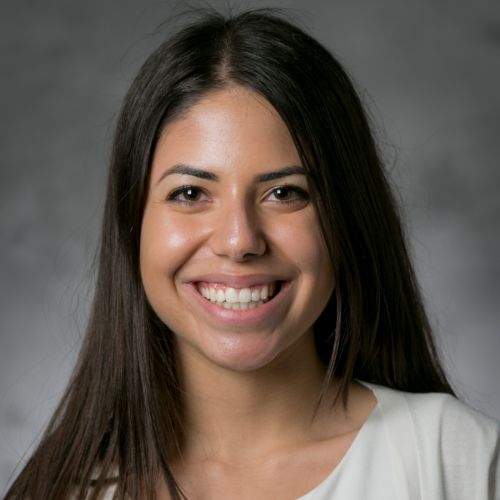 Christina Boghosian
Campus: Duke
Hometown: Beverly Hills, CA
High School: Marlborough School
Growing up in Southern California, I have loved playing tennis since I was four years old. I really appreciate learning new tennis techniques and am fascinated by the very particular strategies necessary to be successful at the sport. Although while growing up, I typically considered tennis to be an individual sport, joining my middle school and then high school Varsity teams debunked that notion completely. Through teamwork and perseverance our team was able to work together to win matches and team championships. We understood the importance of collaboration in maximizing our success. Beyond tennis - inspired by a Global Studies class that I took five years ago - I have sought to learn about various human rights violations, focusing specifically on the injustices that women and girls face worldwide, and, in particular, the lack of girls' education in many developing countries.  After forming a club affiliated with the global non-profit Room to Read, which has helped over 10 million children obtain equal access to quality education, I decided to join forces with other related clubs on campus to form one umbrella organization called Girls Go Global that empowers girls and raises awareness and funds for our three partner organizations: Room to Read, GirlUp, and Girls Learn International.
Wanting to directly understand education in other countries, I also volunteered in schools in Tanzania for three summers, where teaching the students, interacting with the people, and seeing firsthand the lives of those living in Tanzania significantly broadened my perspective and formed the basis of my research project on girls' access to education in Tanzania.  My passion for women's advancement and leadership was also further solidified over the past two years when I participated as a student delegate in the UN's Commission on the Status of Women.  All of these experiences, combined with my work as a reporter for my school newspaper, gave me an outlet to explore a variety of global issues and to work with peers to identify and advocate for issues that affect women and girls worldwide. As a result of my interests and experiences, my academic goals are to pursue subjects related to public policy, international studies and business, and social entrepreneurship in order to further my understanding of global issues and their potential solutions.
What drew you to the Robertson Program?When I first learned about the Robertson Scholars Leadership Program, I was instantly drawn to the program's unique emphasis on leadership and service. I knew that an investment from the Robertson Program in my leadership development would be a life-changing opportunity that would allow me to further expand my worldview, achieve my goals, and have a greater impact on my broader community. My past summer experiences also drew me to the exceptional summer opportunities that the Robertson Program allows their scholars to take part in.
In addition, having access to both Duke and UNC's immense resources was appealing to me since each school has impressive and distinct classes and professors that would offer me a well-rounded, comprehensive education. What really solidified my immense desire to become a Robertson Scholar, however, was Finalist Weekend when I met the incredible, talented, and sincere Robertson community. After that weekend, I knew that I wanted to study, work, and grow alongside this outstanding group of people. I am so grateful for the opportunity to be a Robertson Scholar because I know that the next four years will challenge me academically, force me out of my comfort zone, and prepare me to go out into the world equipped to make meaningful contributions to the global community.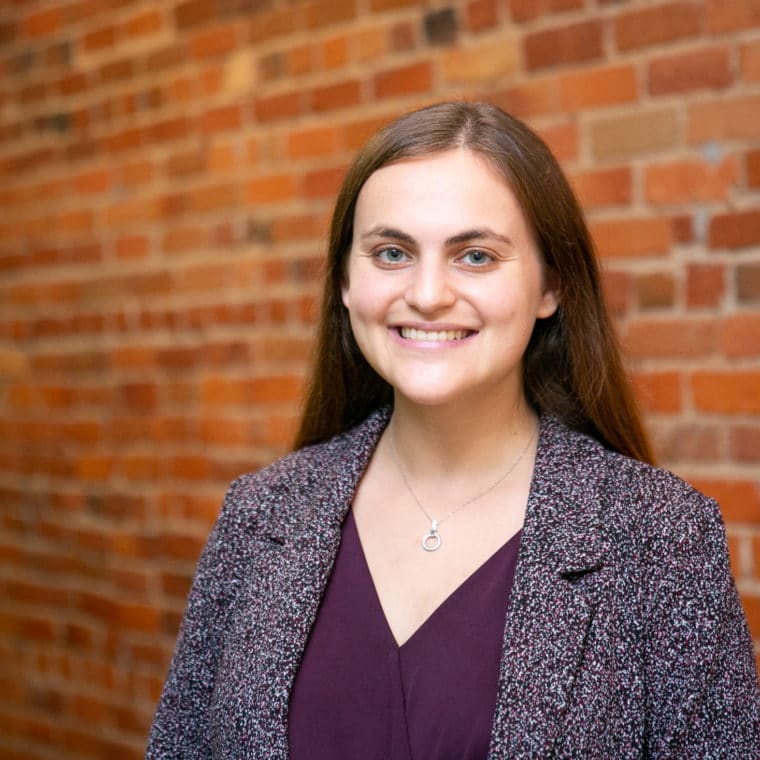 Jessica Edelson
Campus: Duke
Hometown: Blue Bell, PA
High School: Wissahickon High School
What drew you to the Robertson Program?
I believe that the best liberal arts education is one that cannot be found solely in the confines of books and computers, but also through the freedom and liberation that exploration provides. The Robertson Program best embodies this philosophy, challenging students to seek new perspectives and to creatively engage with the world around them. I was excited to learn from a community of diverse thinkers motivated by the desire to make the world a better place.
How has your experience with the Robertson shaped your goals and career path?
The intersection of technology and the humanities- where foreign affairs meets blockchain, social interaction meets media, design meets governance- is where I best operate. Interdisciplinary curiosity is part of the Robertson Program's DNA- and I aim to embody this spirit as I explore how technology and media are shaping foreign affairs, political behaviors, and digital ethics. As I move forward, I want to continue connecting the dots between seemingly disparate fields- whether through working in cyber-security in the public sector, leveraging design and entrepreneurship to re-imagine old systems, or writing technology policy. I am grateful to be a part of a community that encourages me to challenge the status quo, re-imagine what is possible, and, ultimately, put my plans into action.
What has been your favorite Robertson moment so far?
I spent my community summer in Tarboro, a small town located in rural Eastern North Carolina. While I left the summer with a wonderful work experience and a deep sense of humility and gratitude, I am most grateful for the friendships I built with fellow scholars. Whether picking blueberries at the crack of dawn, road tripping on the Blue Ridge Parkway, or competing at town-wide trivia night (spoiler: we were chronically in second place), our days were spent laughing, exploring, and pushing each other to step outside of our comfort zones.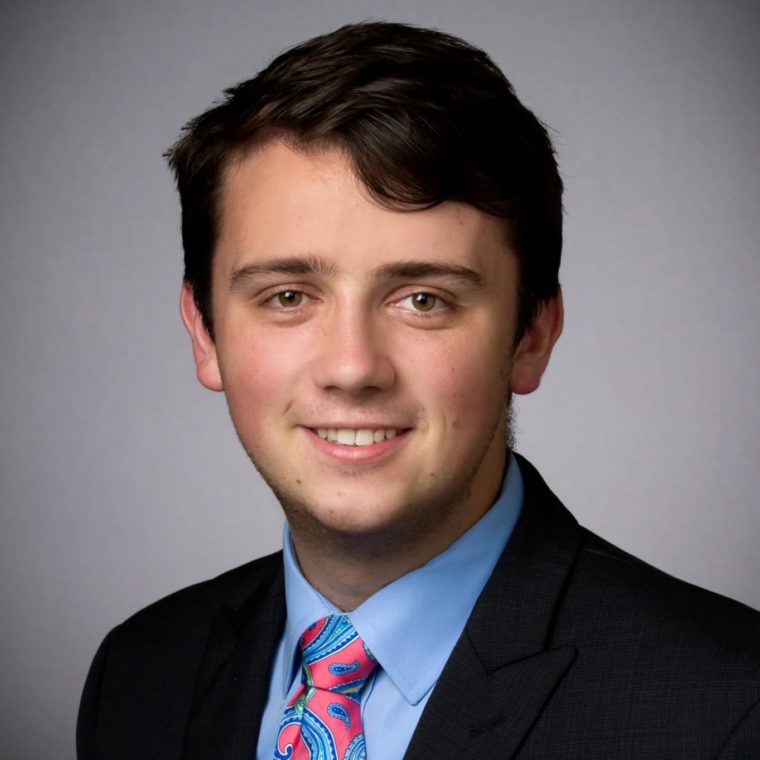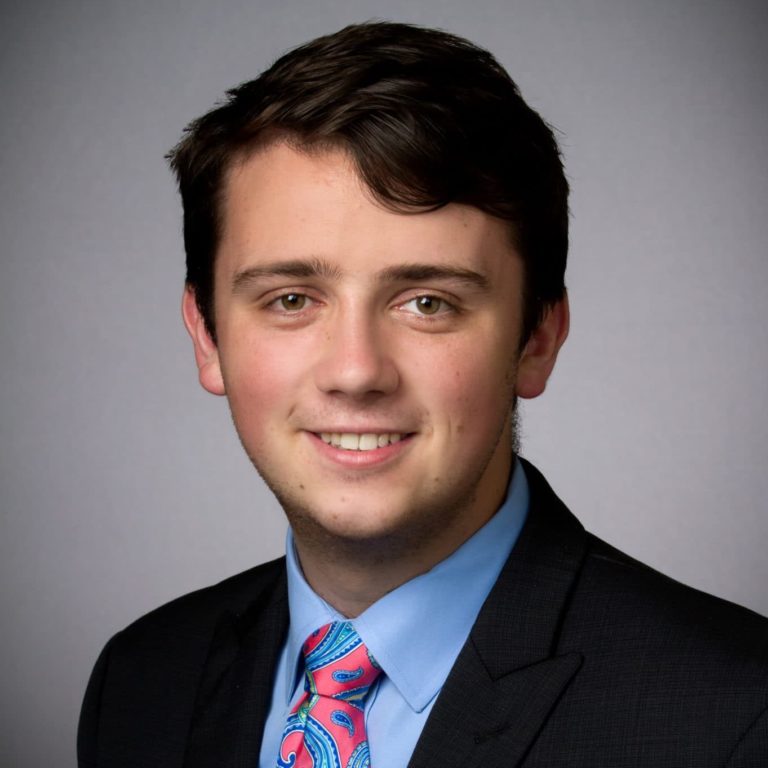 Kyle Ryan
Campus: Duke
Hometown: Kennebunkport, ME
High School: Kennebunk High School
When I was younger, I was always intrigued by airplanes and was sure that I wanted to be a pilot. I was fascinated by the intricate engineering necessary to lift these heavy pieces of metal into the sky. But, as I grew older my love for aerospace engineering morphed into a desire to understand the intricacies of the brain and nervous system. While I would still love to attain a pilot license at some point, I am really interested in studying the field of neuroscience. With that, I have worked in the past few years on an organization called the International Youth Neuroscience Association which strives to spread neuroscience education and knowledge to high school students around the world. Though, it was the combination of working on this organization and an increased interest in politics that has helped me find what I believe my true passion to be: public policy. I want to affect change in the way that our society works and lives. I am most interested in public health policy though, in relation not only to healthcare but also looking at agriculture and environmental policy. At the same time I have become interested in international policy and how we as a country can interact differently with other nations to make waves on the global level. Needless to say, I am still a little lost in terms of what I will do, but I am excited to embark on this journey at Duke as a part of the Robertson program.
While in high school, I became very involved in activities involving problem solving and public speaking. My interests included model UN, mock trial, theatre and helping to create a crisis club in my school. I hope to pursue mock trial or model UN at Duke. I also really love music, not only listening to groups like Pentatonix or the Beatles, but also playing the button accordion. Coming from Ireland, traditional music was a big part of my upbringing. I hope I can bring that to Duke, and continue playing the upbeat, unifying music that is at home in Ireland. In any spare time I have, I enjoy cooking, exploring, jogging and am looking forward to continuing that at Duke.
What drew you to the Robertson Program?
I first found the Robertson Program when I was looking through the internet at various college programs during my Sophomore year. I immediately bookmarked the page promising myself that I would come back when the time was right. What made me so excited about this program was the community of incredible scholars that it brings together. This was further cemented through my experience during finalist weekend when, in meeting other finalists and past scholars, I knew that this was unlike any other program out there. Everyone has a passion to make a significant difference in our global society, and I knew that being around these people would be perfect for me and would transform the way that I act and lead in this world. The mission of this program exemplifies exactly what I think if needed today, and the enrichment opportunities and travel just make the program that much better, and unlike anything else I have found. I can not wait to get started!
Click on the class years below to view a complete list of Robertson Alumni graduates from each class.