Twenty years after the first Scholars class entered the Program, our alumni community now includes over 450 Scholars. These individuals are leaders all over the word, living out the values of the Robertson Program as teachers, bankers, doctors, poets, lawyers, consultants, scientists, researchers, and entrepreneurs. They remain a vibrant and committed group of individuals who make significant contributions to the communities around them.
What Does the Robertson Scholars Leadership Program mean to you?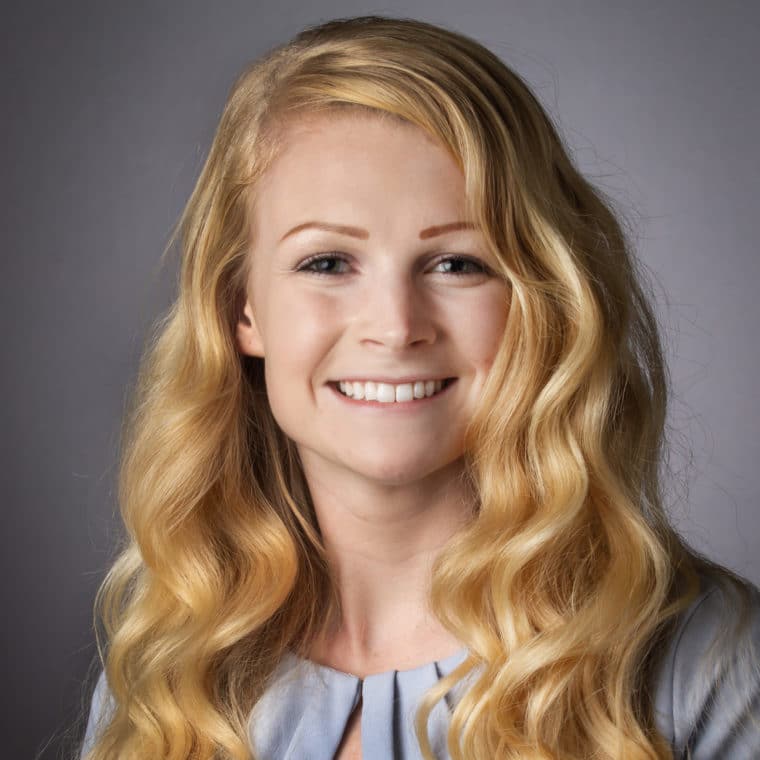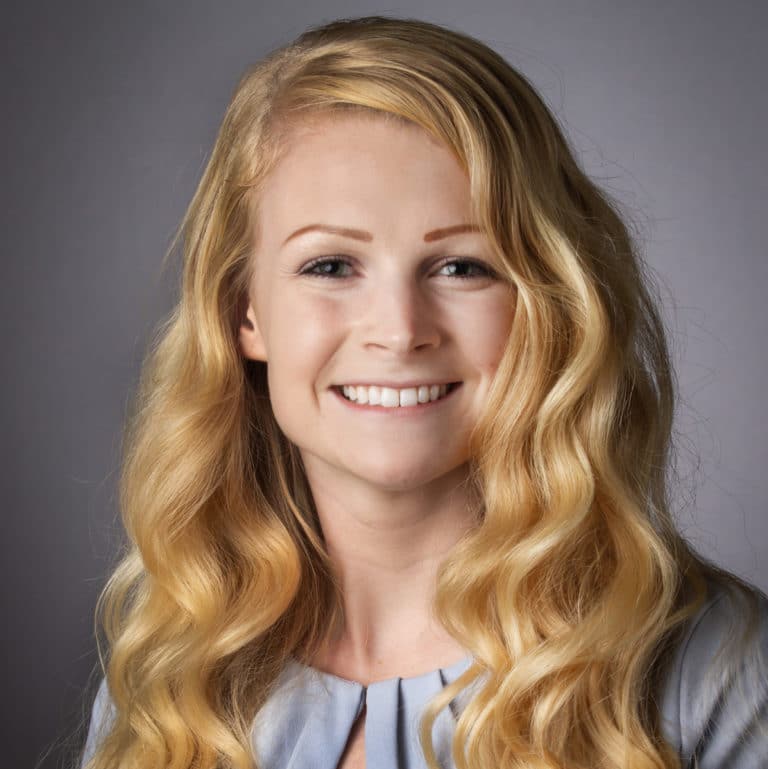 Rebecca Sullenger
Campus: UNC
Hometown: Chapel Hill, NC
High School: Carrboro High School
Since I can remember, I have always asked questions. I desire to understand how and why things are the way they are. As I have grown up, I have learned that one of my goals is not only to understand, but also to use my knowledge to improve modern medicine. My favorite environment to be in is one in which the outcome is unknown. Thus, I started working in a research lab at Duke University where I studied the therapeutic applications of cord blood stem cells. Additionally, throughout my time in high school, I worked with my high school's Global Health Club where Carrboro students raised awareness and money to help fight HIV, Ebola, TB, and other devastating diseases in developing countries. Although "medical care" is the common link between my work with the Global Health Club and the therapies I researched at Duke, the two represent the farthest extremes of the medical-care spectrum in this world. I aspire to become a physician-scientist who invents therapies that can help people of any socioeconomic status because I believe that everyone has the right to health.
Aside from biology and global health, I am very interested in chemistry, language, and culture. I love to travel and experience new things. Additionally, I enjoy running, competitive swimming, fashion, and meeting new people.
What drew you to the Robertson Program? I was drawn to the Robertson Program because of the opportunities that the program provides and because of the amazing people I met who were already part of the program. I also loved how I could take classes and live at both UNC and Duke as an undergraduate student.
How has your experience with the Robertson helped shape your goals and career path?
My summers with the Robertson Program have dramatically shaped my goals and career path. For my first summer, I worked with Breakthrough New Orleans as a teaching fellow, and for my second summer, I conducted child development reports in Costa Rica. These two summers confirmed my interest in public health and my aspiration to become a pediatrician.
Favorite Robertson moment: Before the start of my freshman year, my class went on a retreat. During a hike I was stung by two bees in the ankle very far from home base. Even though I had only met most of the other Robertsons the day before, my whole group made sure that I was ok and helped me get back to my cabin.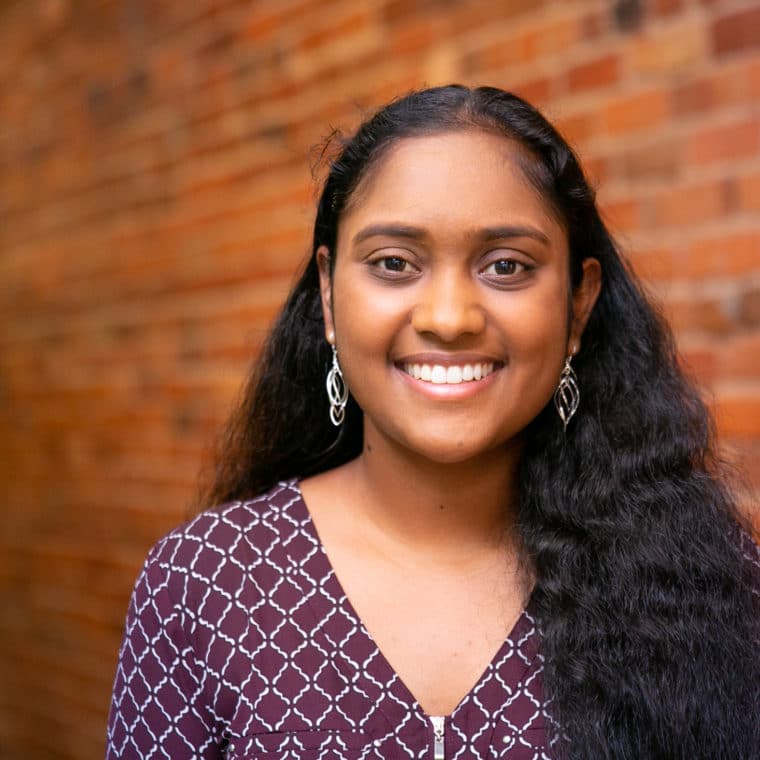 Anjali Gupta
Campus: Duke
Hometown: Edison, NJ
High School: Middlesex County Academy for Science, Mathematics and Engineering Technologies
What drew you to the Robertson Program? 
Everything! Through a wide range of both domestic and international experiences, mentorship, and access to two campuses, the Robertson provides unparalleled opportunities for personal growth and exploration. It encourages students to be curious, engage thoughtfully, and dream bigger – all in the company of a diverse community of scholars.
How has your experience with the Robertson shaped your goals and career path?
The Robertson Program has enabled me to embrace my college experience to the fullest. It has challenged me to think globally and creatively about my interests in health and education – and led to projects and organizations that have been personally and professionally defining for me. My experiences within this program have also taught me to embrace the unexpected and choose adventure.
Favorite Robertson moment?
Community Summer in Tarboro was full of special moments! Picking okra at sunrise. Petting baby kangaroos. Dancing with my students at Freedom School. And countless meaningful conversations with my housemates and members of the community.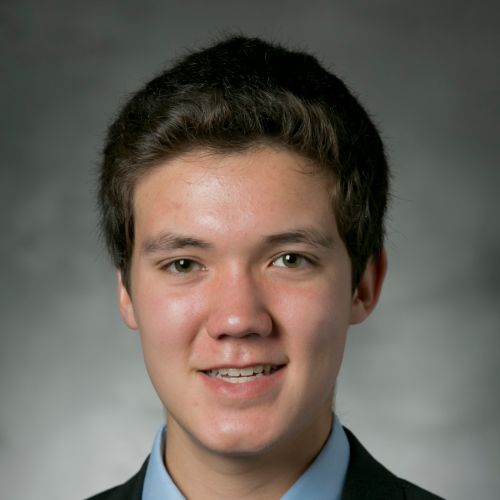 Ralph Lawton
Campus: Duke
Hometown: Avondale, PA
High School: PA Leadership Charter School
Academic Interests: Economics & Chemistry
Extracurriculars / Hobbies: Economics & Global Health Research, Archery, Duke EMS,
What drew you to the Robertson Program? There were several factors that drew me to the Robertson program. The first was the opportunity to be part of a community of scholars with a shared desire to develop their skills in order to change the world for the better. In addition, unlike many other programs the Robertson program isn't just focused in one field or another. They cultivate a group of scholars across disciplines, enabling each to learn from and build off of the others. The second was the chance to be part of a program that actively encourages students to push their limits and to learn to be uncomfortable, and then gives the students the resources to expand their comfort zones with remarkable experiences.
How has your experience with the Robertson Program shaped your goals and career path? In my first summer the program put me in Tarboro, North Carolina. It wasn't somewhere I'd ever really thought I'd go, but it was an amazing summer where I learned about myself and made real contributions to the community I'd joined. My second summer I got the opportunity to travel to Indonesia to work on a population health research project. 
Favorite Robertson moment: Our Tarboro group's weekly dinners at Waffle House when nothing else in the town was open.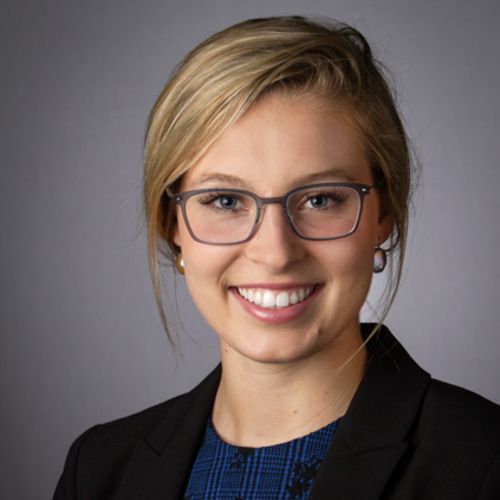 Mary Laci Motley
Campus: UNC
Hometown: Asheville, NC
High School: T.C. Roberson High School
Major: Business Administration
Minor: Entrepreneurship, Interests: Information Sciences, Gender Studies
What drew you to the Robertson Program?
I decided to attend Carolina late in the college process due to a soccer injury that altered my plans to compete at the University of Kentucky. During my freshman fall, I met several Robertson Scholars who encouraged me to apply. I jumped at the opportunity to be part of such an incredible and inspiring group of peers. I believe to whom much is given much is expected, and I am thankful to be a part of a program that enables scholars to make meaningful contributions to the world.
How has your experience with the Robertson shaped your goals and career path?
I believe in the power of generating profits for purpose and founded my company EATS2SEATS with community investment at the core. We connect local nonprofits to simple and reliable fundraising opportunities by staffing concessions in sports stadiums and providing food delivery to fans across the southeast. The support, mentorship, and network of the Robertson have been an influential and formative component of my career goals.
What has been your favorite Robertson moment so far?
I spent my Community Summer in New Orleans and worked construction for Habitat for Humanity with Duke Scholar, Zoe King. Our first week in the city, we stumbled on a traditional jazz funeral procession. The crowd filled the entire street as they gathered to celebrate the life of Tee Eva, the Praline Queen of New Orleans. Despite being strangers, we were embraced and joined the crowd to stroll with the legendary Second Line Brass Band. The moment was surreal and made me appreciate the culture and the people of New Orleans who embrace and celebrate life, no matter the circumstance.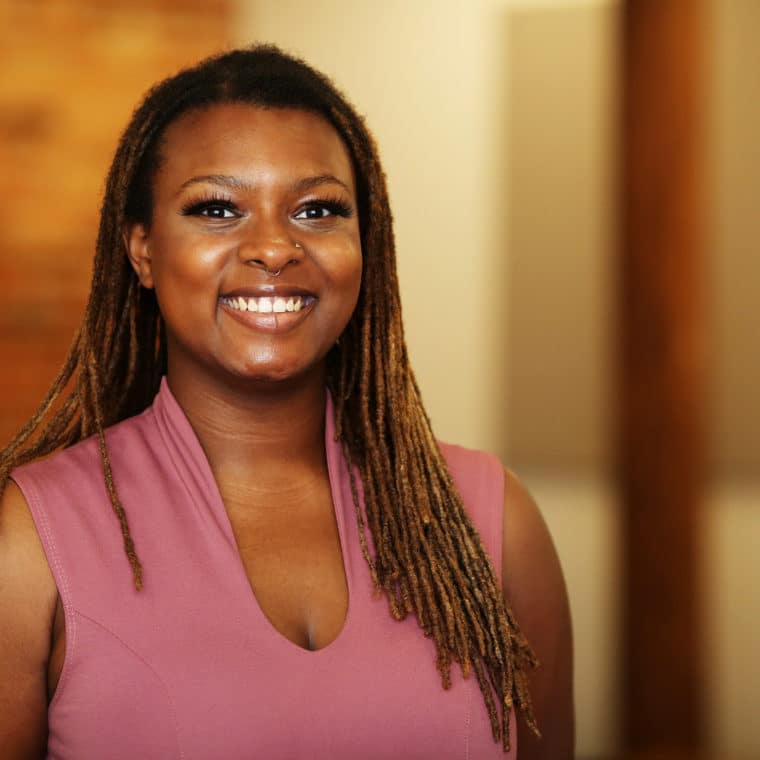 De'Ivyion Drew
Campus: UNC
Hometown: Raleigh, NC
High School: Virginia Episcopal School
From my bright eyed toddler days, my parents taught me that I have the power to change my life circumstances for the best outcome. The quote "I came forth, I saw, I conquered." has shown up through many important transitions. I was the only eighth grade student to go to college preparatory school, one of eight females of African descent on campus, and the first Robertson Scholar of Virginia Episcopal School. I believe true strength derives from overcoming obstacles instead of avoiding them, and within my high school environment, the lack of diversity was a prominent issue that prompted a restorative response. After gaining experience through Debate Club, Model United Nations, and Global Ambassadors, I founded Cultural Unity, an initiative that provides programs that help integrate safe spaces into the VES community. Within Cultural Unity, Caroline's Sewing Circle Gender Equality Club, Equity and Inclusion Committee Faculty Student Group, VES Gay-Straight Alliance, and GET WOKE! newspaper column all function together.
From an artistic perspective, I play drums and sing soprano, mezzo-soprano, or alto for Jazz Ensemble and Vocal Ensemble music groups. Ceramic sculpture empowers me to speak without words as an outlet to arouse action and bring positive representation of the African-American experience. During my personal time, I often update my artsy Instagram page, watch YouTube tutorials, and read the Bible or the Atlantic newspaper.
As of now, I am interested in pursuing a Bachelors of Fine Arts with a focus in African American Art History and a Bachelors of Arts in African and African American Studies. The field of Public Health, or even a career as a Medical Illustrator, would allow me to implement social justice advocacy everyday.
What drew you to the Robertson Program?
I see myself as a strand of yarn in a vast tapestry, weaving together with other yarns of diverse backgrounds toward cultural awareness through the sharing of our experiences. Every action inside or outside of the classroom is dedicated to making life a little brighter for those to come. The Robertson Program is a unique curriculum, like knitting needles, that connect students of various diversities in civil discourse, self-development, and new expeditions in every environment. The fact that this scholarship offers both financial and expressive freedoms seems very appealing to me, coupled with highly customizable experiences and a strong support network in every field, I knew that this opportunity was intentionally designed to develop leaders over a lifetime.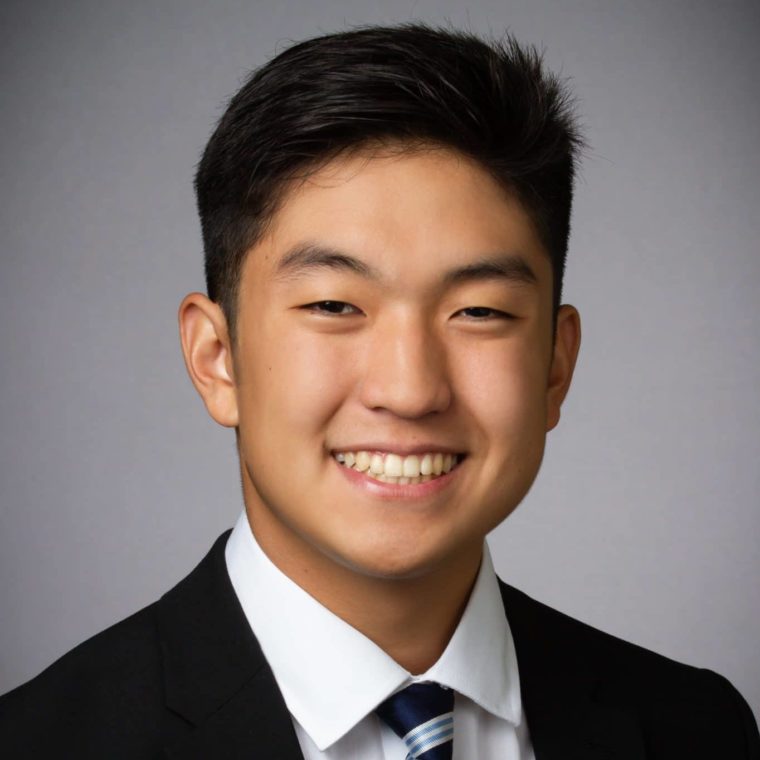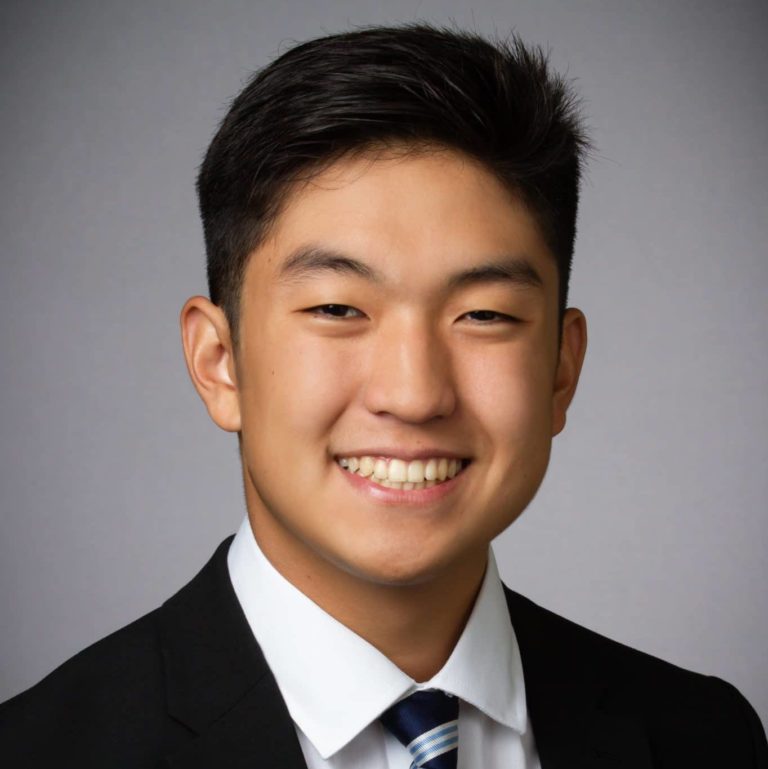 Joel Kim
Campus: Duke
Hometown: Los Angeles, CA
High School: North Hollywood High School
I have always loved to deeply immerse myself in topics that interest me. As a high schooler, I have pursued my passion of international relations as the founding president of my school's Model United Nations team. Learning about real world issues and actively attempting to solve them showed me the value and importance of public service on an international level. Equally as interesting and important, music is an essential part of my life as a classically trained violist and self taught guitarist. I often find myself lost in tutorials or sheet music for hours on end figuring out the best ways to play and perform a passage. I hope to continue to play music for the rest of my life.
On weekends and vacations, I thoroughly enjoy to fish in both saltwater and freshwater. Not only do I adore the hours of research that go into finding the best baits and rigs for each location, but I also enjoy being secluded in nature to focus my thoughts without distraction.
What drew you to the Robertson Program? 
The Robertson Program is the perfect undergraduate experience for leadership development. The attention paid to each student as well as the fully funded opportunities allow a freedom of growth like no other that is simply too good to pass up. I believe that the Robertson Program will be able to help me grow both as a leader and as a valuable community member.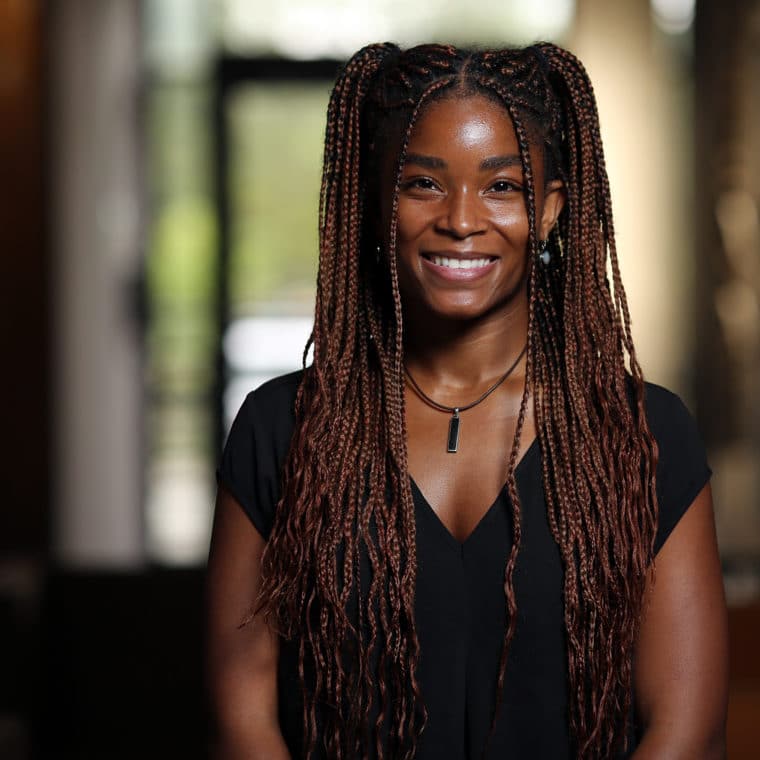 Tamira Daniely
Campus: UNC
Hometown: Phoenix, Arizona
High School: Desert Vista High School
I have always had an interest in the human mind and behavior. In my mind, what if all famous works of art like the Mona Lisa or Michelangelo's David Statue were never completed? Without these works we'd be hidden from boundless creativity and knowledge that would've impacted humanity. That is how I feel about our understanding of the human brain. We know so little about this beautifully complex machine that devises human experience, it's as if we've left a life-changing work of art incomplete.
My passion for the brain arose early in my high school career. After taking courses like chemistry, biology, biotechnology and psychology, I quickly fell in love with examining the mind and body from a molecular to a behavioral level. Naturally, I now hope to become an artist in the world of neuroscience. One that accentuates the initial brushstrokes painted on by preceding scientists and gets closer to a full portrait of the brain. That way we can understand human experience in its entirety and have the knowledge to combat mental illness and improve the way students learn. At UNC and Duke and with the financial help of the Robertson, I'll be able to dive into a holistic education in areas like neuroscience, health policy, and psychology to achieve this goal.
My extracurriculars and hobbies in high school included student council, speech and debate, political activist groups, and various community service clubs from National Honor Society to ASCEND (a program the assists black students in Arizona and exposes them to STEM fields). In college, I hope to continue a career in student council and community service as those activities served as platforms for me to help other people in my community, which is something I care deeply about. I also strive to continue my political activism by getting involved in various clubs on campus such Black Student Movement.
Lastly, when I'm not juggling a hundred things on my shoulders I enjoy reading, hiking, sports, good food, and good friends, all things I have a feeling I'll find in North Carolina.
What drew you to the Robertson Program?
The Robertson Program was a unique and remarkable opportunity that I couldn't find anywhere else. Through this program I am given the financial resources I need to explore the academics behind my future as an adult. On top of that, when I first discovered the Robertson I heard that there would be other scholars like me, but now that I've gotten to know them it's so much more than that. I am surrounded by several like-minded, hard-working individuals who at the same time are very different from me. In a short period of time, I have learned about various cultures and backgrounds just by working alongside my fellow scholars. I also was drawn to the Robertson because it advocated for curiosity, leadership, community service, and the freedom to discover yourself. The Robertson is already helping me grow as a leader and it will give me the flexibility to explore my interests through various courses and summer activities.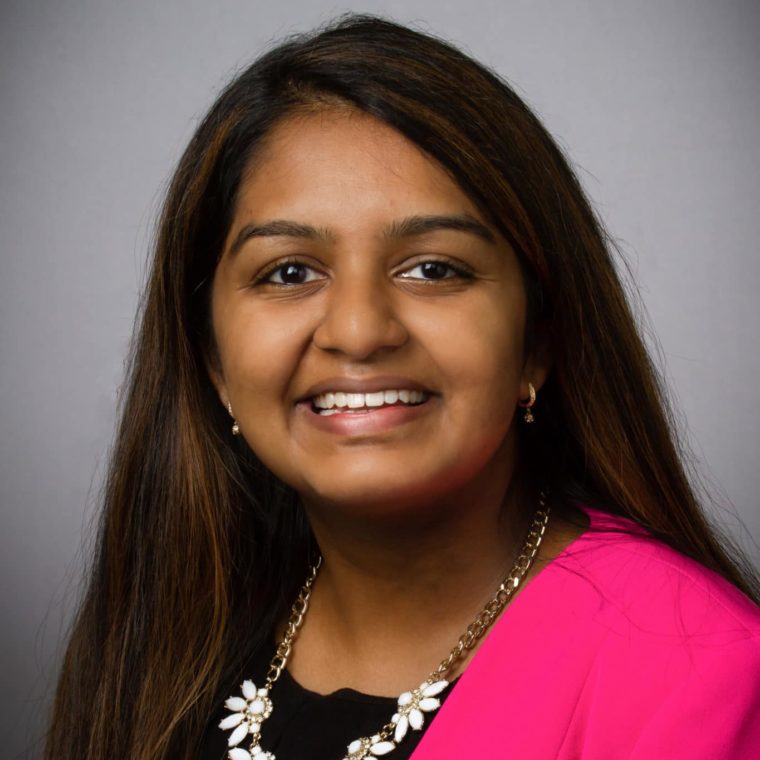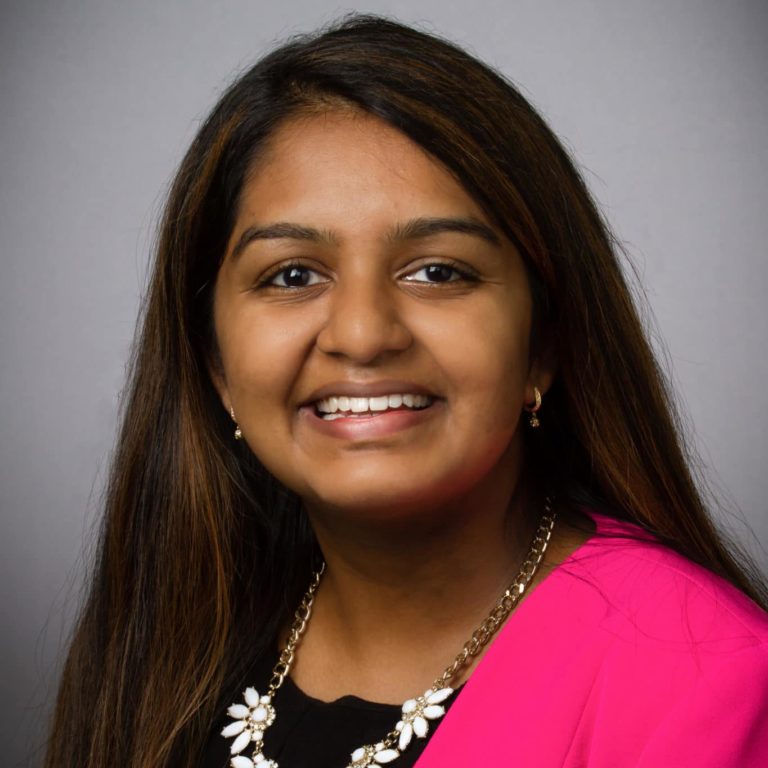 Niharika Vattikonda
Campus: UNC
Hometown: Herndon, VA
High School: Thomas Jefferson High School for Science and Technology
What drew you to the Robertson Program?
In a word, the community. During Finalist Weekend, every scholar I talked to always spoke about the incredibly tight-knit peer community—I'm so grateful to have experienced this camaraderie and support over the past few years. It's a community that challenges us to rethink our beliefs, to critically examine our role in the community, and to reach our goals. I've met some of my closest friends in the Robertson Program, and as a community, we've had the chance to work together in our classes, extracurriculars, and our Community and Exploration Summers. Our entire community really encourages us to make the most of the opportunities available to us at both UNC and Duke, supporting each other as we pursue growth and service during our time in college and beyond.
How has your experience with the Robertson shaped your goals and career path?
Through the Robertson Program, we have the wonderful privilege of having access to infinite opportunities on both of our campuses, and over the past few years, I've had the opportunity to embrace different aspects of each campus. I've been able to pursue interdisciplinary study and to find new connections between my interests in technology, finance, journalism, and public policy. A key part of the Robertson experience is continuous reflection—from our first check-ins freshman year and throughout our academic and summer experiences, we're challenged to think more critically about our experiences and to commit to living the Robertson values of intellectual curiosity, strength of character, purposeful leadership, and collaborative spirit in everything we do. That focus on reflection has given me an entirely new perspective on my goals for the future.
What has been your favorite Robertson moment so far?
During fall semester sophomore year, we had a weekend class retreat, spending the afternoon playing arcade games, laser tag, and mini-golf. It was one of the first times we were able to really reconnect as a class after living in different places during our Community Summer. For me, it was amazing to see how much we had grown as a class in just a year. We spent the afternoon trading anecdotes about our Community Summer experiences, looking forward to Campus Switch, and reflecting on how we've grown as a cohort from our initial icebreakers during Finalist Weekend and the beginning of freshman year. It was the moment that I realized that, for the rest of our lives, we're always going to have an incredible community to learn and grow with.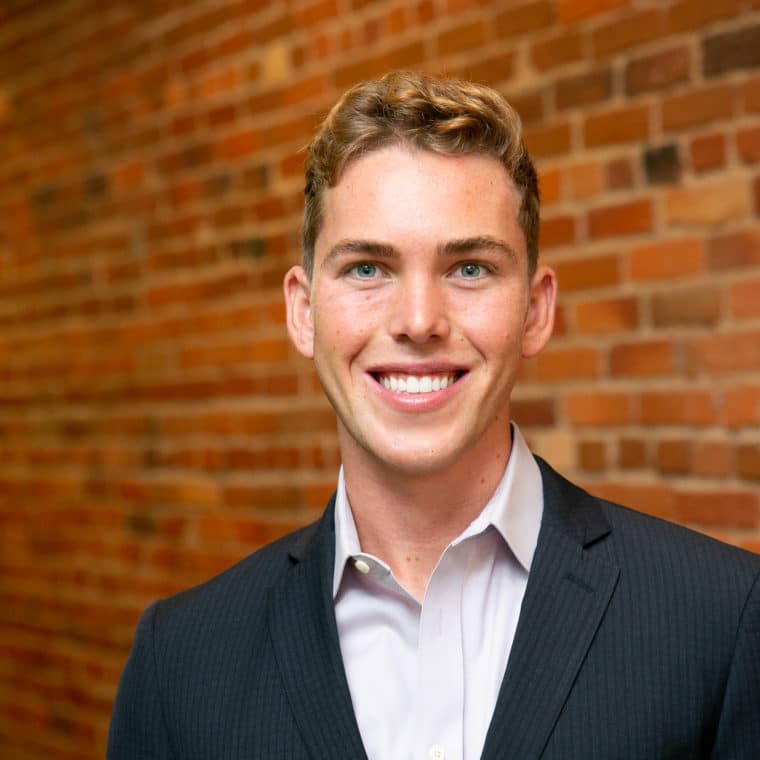 Carsten Pran
Campus: Duke
Hometown: Tustin, CA
High School: Foothill High School
In the short time I have been in college, the world around me has gained many layers of complexity. With each new perspective and discussion I am exposed to, the issues that I thought only concerned a few parties gain more dimension, adding knots to the tangle of conflicts. One such issue that fascinates me with its complexity is climate change. Climate change is a beast made up of hundreds of intricately connected, but sometimes vastly different issues, and not all of them are environmental. I believe that to conquer this beast, we need buy-in from all directions and every discipline. I was thrilled to learn that Duke was taking the initiative to commit to achieve carbon neutrality by 2024 and I wanted my peers to share this excitement and bring a general consciousness about climate change into their own academic paths. I have found platforms on campus in organizations like Green Devils and the Chronicle, where I have worked to facilitate top-down administrative projects within our school's Climate Action Plan by engaging the student body. This semester, I led a team to create an online learning module surrounding Duke's Climate Action Plan, condensing the information in a grab-and-go fashion. I am also working with a group of faculty and students to assess energy use for buildings on campus to provide recommendations on how to reduce energy waste and increase efficiency. Beginning at Duke and UNC and reaching larger audiences, I want to inspire others to believe that complex issues, though overwhelming and often depressing, can be mitigated through the collaboration of people with diverse talents, perspectives and fields of study. By showing action, preaching hope and meeting people where they are, I believe we can alter the entire paradigm of how we view our responsibilities to this planet.
What drew you to the Robertson Program?
I believe attending college is a privilege that comes with the responsibility of making my education apply to something larger than myself. The RSLP, with nearly infinite guidance and opportunities, serves as an incubator for students to develop as leaders who are cognizant of issues in their communities and prepared to find impactful, creative solutions. I was drawn to the program because it provides unparalleled support throughout the difficult and exciting path towards self-discovery and leadership development.
How has your experience with the Robertson shaped your goals and career path?
Perhaps the most valuable thing that RSLP's programming has taught me is how to be comfortable with deep introspection. In the short amount of time I have been a Scholar, I have gained the framework to better understand myself and my surroundings, guiding me onto a track of ongoing self-actualization. Going through this vulnerable process with other scholars has gotten me closer to my core intentions, fears and passions and has helped me feel more confident in my intuition. The constant process of asking questions, listening intently and refining my perceptions has made me obsessed with numerous forms of exploration. Academic and professional development, in my opinion, follows naturally and in tandem.
Favorite Robertson moment?
Sitting on top of a car watching the sun disappear over the soybean fields in the thick, warm Mississippi air with new friends. I joined the program at the end of my freshman year as a matriculate scholar and Community Summer was my first real introduction to a cohort of people who had already gotten close throughout freshman year. I felt an immediate sense of community and trust, which was an amazing introduction to the experiences to come.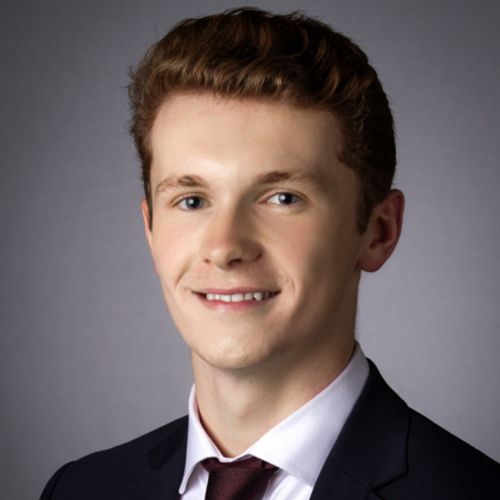 Ben Keegan
Campus: Duke
Hometown: Liverpool, England
High School: The Blue Coat School
What drew you to the Robertson Program?
I was drawn to the program because it is such a unique opportunity to have access to the vast array of resources of two incredible universities in Duke and UNC. The summer programs were also a big factor for me - having such a strong support network from the program in both the planning and realization of incredible, life-changing summer experiences is something I will be forever grateful for. Most important, I was drawn to the program because of the Robertson community - the program has such a tight knit community of scholars that have inspired and pushed me to be the best person of myself possible.
What has been your favorite Robertson moment so far?
My favorite moment has to be Community Summer. I'll forever cherish the memories I made with all of the other scholars in New Orleans, and living together over those 8/9 weeks made us all so appreciative of each other and the Robertson community that we are so fortunate to be a part of. It really was a summer that I will never forget.
Click on the class years below to view a complete list of Robertson Alumni graduates from each class.