Twenty years after the first Scholars class entered the Program, our alumni community now includes over 450 Scholars. These individuals are leaders all over the word, living out the values of the Robertson Program as teachers, bankers, doctors, poets, lawyers, consultants, scientists, researchers, and entrepreneurs. They remain a vibrant and committed group of individuals who make significant contributions to the communities around them.
What Does the Robertson Scholars Leadership Program mean to you?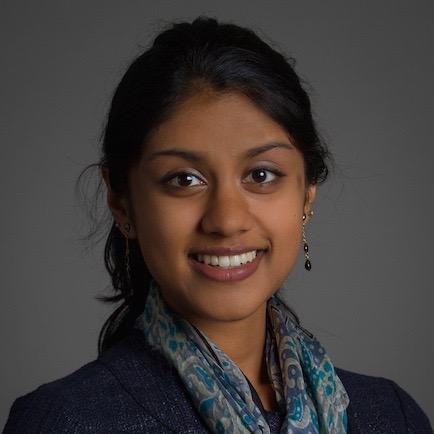 Meghana Iragavarapu
Campus: Duke
Hometown: Summerfield, NC
High School: The Early College at Guilford
Uncovering hidden truths, representing the underrepresented, challenging norms, and bridging increasingly polarized realities. These action-based themes drive me.
In October of 2013, I founded SAI, Service Awareness and Integration, my high school's first student club focused on engaging youth to combat and raise awareness for the issues plaguing our communities. Our service was diverse – from leading SAI members to serve over 6,000 meals in food deserts to producing a documentary about chronic hunger (Greensboro leads the nation in food insecurity). Our service was global – from learning that India has the highest concentration of blindness to raising $37,000 to sponsor 1,200 sight-restoring surgeries.
SAI fostered my interests in food access and medical disparities as one dimension of a broader interest in health inequities, locally and globally. My academic interests lie in public and global health to study the social determinants of health to improve access to medical care and quality of life.
Using that same passion to understand differing realities, I engage in spiritual and religious discussion as a human values instructor and explore my culture through Carnatic singing and Hindustani-style harmonium.
What drew you to the Robertson Program? "Show me your company, I'll tell you who you are."
My mom began saying this quote to me in kindergarten to help me choose my friends. Now, that same message drew me to the Robertson Scholars community. A dedicated program staff charged with the belief that there is no growth without discomfort. A group of scholars defined by informed action, powered by an unwavering belief in change for the good. Two universities with an unparalleled emphasis on undergraduate success and basketball.
I could not be more thankful for the company and connections I will have for the next four years and beyond.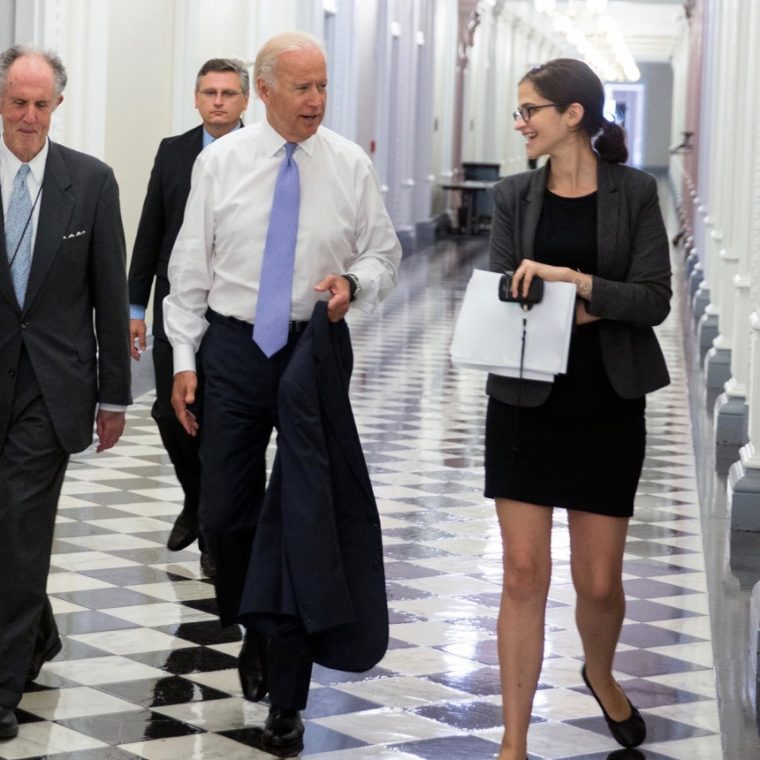 Stef Feldman
Graduation Year: 2010
Campus: Duke
What Does the Robertson Scholars Leadership Program mean to you?
Opportunity - I would not be where I am today without the generosity of the Robertsons. I could not have gone to Duke without the Robertson scholarship. And the mentorship from Robertson staff and internship experiences dramatically shaped who I am and what I do.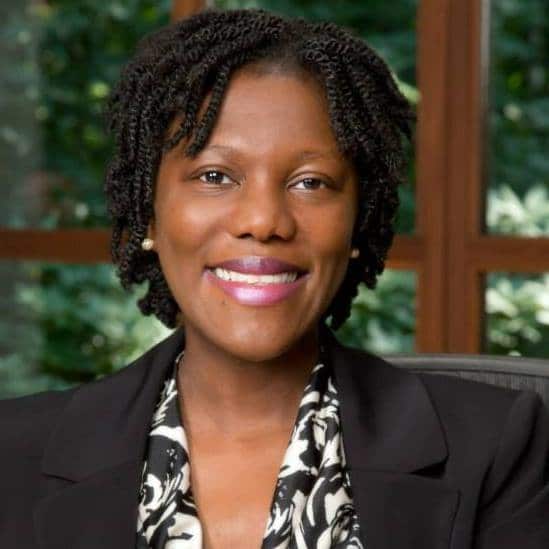 Crystal Sanders
Graduation Year: 2005
Campus: Duke
What Does the Robertson Scholars Leadership Program mean to you?
Being a Robertson Scholar reinforced the biblical principle that to whom much is given, much is required.  I was blessed to study at two of the best institutions in the world without financial hardship. I consider it a privilege and responsibility to serve my community, nation, and world and give back a portion of what I have been given.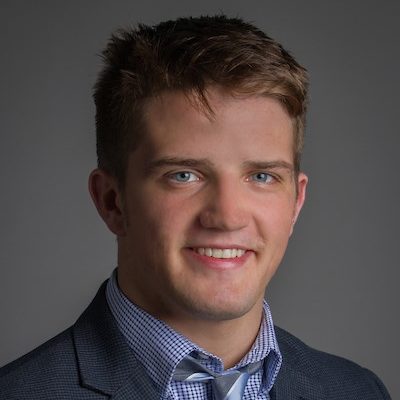 Matthew Smith
Campus: UNC
Hometown: Tulsa, OK
High School: Bishop Kelley Catholic High School
What drew you to the Robertson Program?
I considered the efforts put forth in my high school years warranted applying to merit-based scholarships along with my college search, so I happened across the Robertson Program and had to at least give it a shot. One lucky break led to another and before I knew it, I was in fact a member of the esteemed leadership program. The financial incentive was obviously ever-present in my mind as I was applying, but I did take note on the potential for growth found in meeting and interacting with other multifaceted, intelligent current members of the program that I only glimpsed on the Robertson website. This expectation took shape in reality, and it could not have been more true. The real pull and prowess of this program are the very scholars that comprise it. I am a worlds better person and much more thoughtful leader do the interactions and relationships I have built through the Robertson Scholars community.
How has your experience with the Robertson shaped your goals and career path?
The Robertson has let me flourish as a curious college student by always supporting my interests with matched coordinated effort. I will be attending UNC for one more year working for my masters in Accounting after my undergraduate degree, and the Robertson has been with me every step of the way as a guide, mentor, and confidant.
What has been your favorite Robertson moment so far?
My favorite Robertson moment had to be Community Summer as a whole. There really just isn't anything that can beat working at a zoo living with eleven other Robertsons in the city of New Orleans. The bonds I built, as well as the growth I manifested during my time there could never be replaced.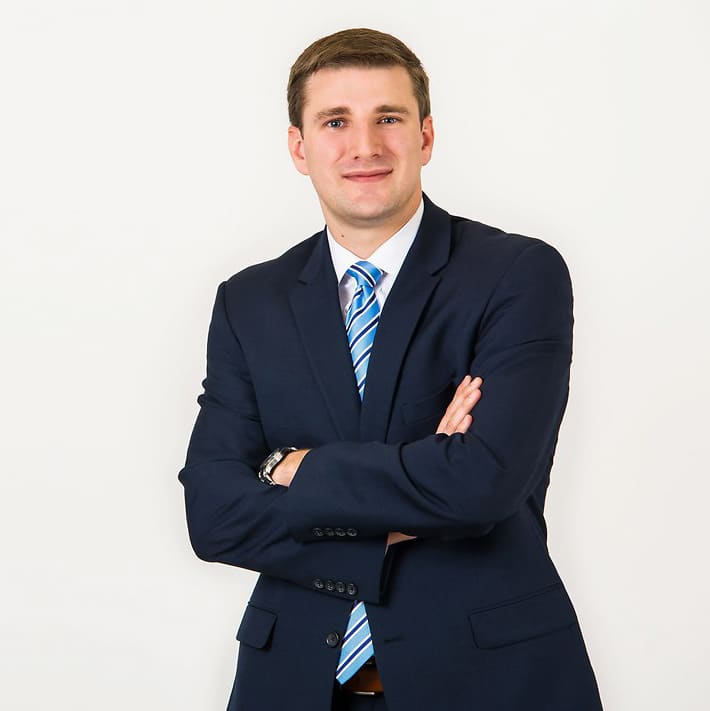 John Harris
What Does the Robertson Scholars Leadership Program mean to you?
The Robertson Scholars Leadership Program literally changed my life. It introduced me to a community of inspiring individuals, funded experiences that pushed my boundaries and fostered deep personal growth, and, best of all, constantly encouraged me to reflect on how I could use this incredible investment to be a force for good in the world.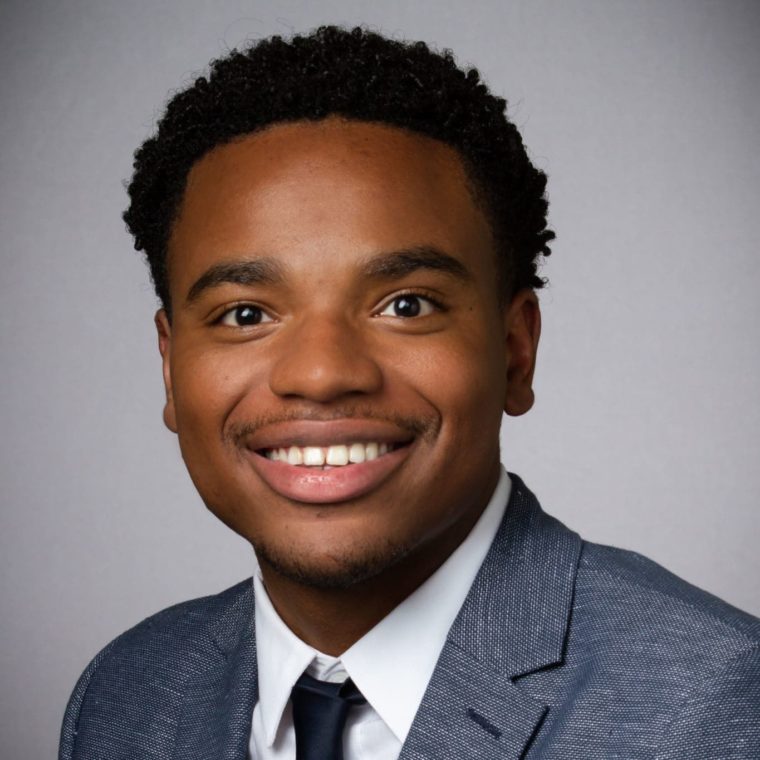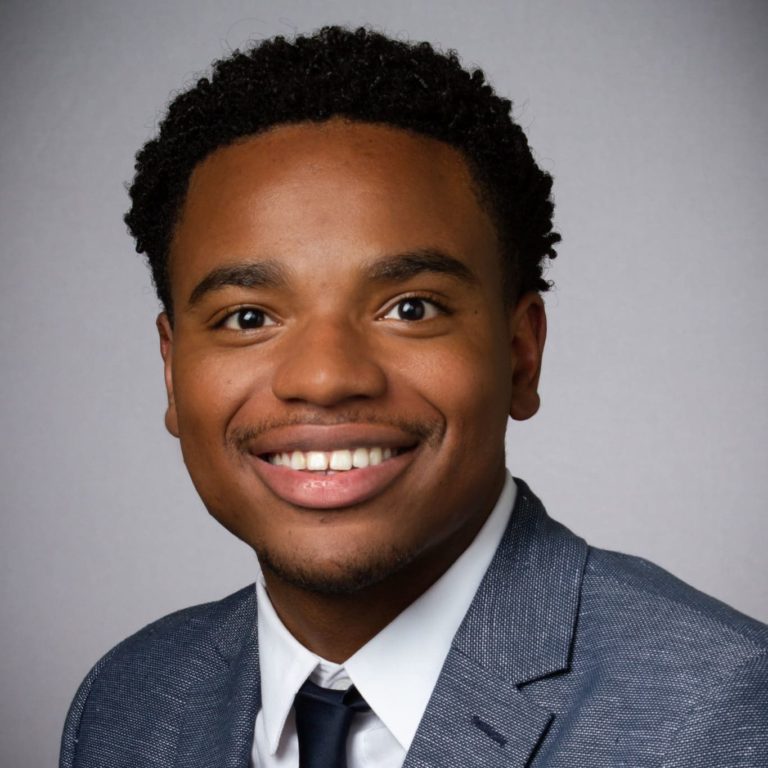 Aaron Williams
Campus: UNC
Hometown: Raleigh, NC
High School: Franklin County Early College
Steve Jobs, one of the most influential people in the technological world, speaks about the importance of standing at the intersection of humanities and science in Steve Jobs by Walter Isaacson. That is where I want to be, and that is where I find myself when I think about the changing nature of my academic interests. When I was younger, I found comfort in the world of reading literature. As a young boy, the written words of a page taught me all the shades of the world while also nurturing a writer in me. Reading and writing were my favorite companions from my adolescent to teenage years, but science mesmerized me and gave me a purpose that I will always hold on to. While attending the local community college in my county, I met a professor who brought my interest to a focal point. It was because of this professor that I fell in love with Cellular and Molecular Biology. I am a believer in the idea that we have an innate responsibility to question everything. I am currently interested in majoring in Biology and Neuroscience with a minor in African American Studies. After undergraduate school, I would like to pursue a career as an orthopedic surgeon. While this may be my current trajectory, I easily fall in love with subjects, so I wouldn't be surprised if I became the first astronaut/ orthopedic surgeon. I also would like to translate and incorporate my passion for literature and writing into my future career. I just want to do everything I love while also helping or benefiting those around me. Altruism is the value that I live by, so I can't think of any other better way to live my life than by dedicating it to the betterment of others.
As far as my extracurricular activities read, I am a simple person. I have dedicated most of my high school career to improving academic conditions for students. I was a part of the School Improvement Club for three years. I also acted as President of my school's National Honor Society chapter. I look at the National Honor Society as my proudest achievement because I felt like our efforts to improve the community were profound. During my presidency, we sponsored a family for Christmas and raised more money for the school than ever before. The Christmas sponsorship meant a lot to many members. It was a life-changing experience. Along with National Honor Society, I also served as Vice President for Vance-Granville Community College's Student Government Association (SGA). As Vice President, I worked closely with other members of SGA to create and coordinate student activities. It was an amazing leadership experience as we became the voice for all campuses spanning four different counties. One high school experience that greatly affected my career endeavors was job shadowing at Duke University Hospital. It gave me a hands-on experience and allowed me to truly dive into the atmosphere and environment of the hospital. During my freshman and sophomore year, I was highly involved with volunteer work at the Duke Regional Hospital, but this experience allowed me to absorb real surgery and professional advice from amazing doctors. No words can describe how undoubtedly grateful I am for all of my experiences, and I know they are only the beginning.
What drew you to the Robertson Program?The thing that drew me to the Robertson Program was this idea of "dual-citizenship". As a scholar I would have the best of both worlds. I would have access to not only one, but two amazing universities and their resources. As I gathered more information on the Robertson Program, I learned that its benefits were something no other program could offer. We would be forced into situations where we would be challenged, supported, and pushed past limits we thought we had. As if this wasn't enough, when I arrived for finalist weekend, I was stunned. As the weekend progressed, I found myself surrounded by peers who were, in my opinion, doing more than I ever imagined. Being around these amazing individuals made me want to do more and gave me the belief that I could. This is something that I know the Robertson Program can continue to offer through its current scholars and alumni.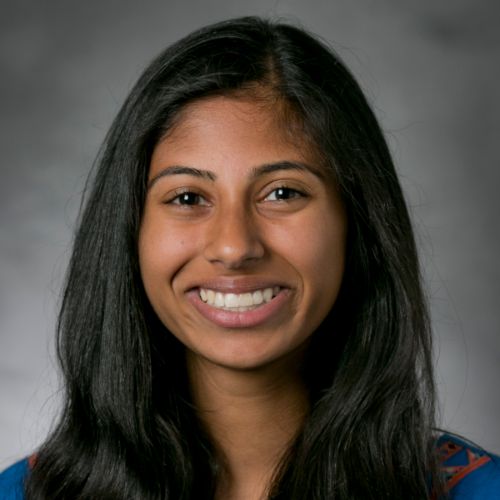 Rasheca Logendran
Campus: Duke
Hometown: Raleigh, NC
High School: Raleigh Charter High School
I like talking to strangers. The conversation and the opportunity to experience and hear new ideas leads me to people, especially those I don't know. Ever since I was young, I've enjoyed learning and vicariously living through others by conversing. My love for that spark of human connection and raw emotion--the fiery discussion that comes with dissent or the glistening passion that comes with joyous anecdotes-- has informed most of my activities and academic interests. Service is one way that I selfishly indulge my love for conversation while helping others. One issue that I have been particularly involved with is the issues in Sri Lanka, the island where my parents are from. By growing up listening and working with the numerous public health and political issues in Sri Lanka, I have found my passion and hope to continue learning more about Public Policy and Biology, especially in regards to healthcare.
During my free time, I oftentimes find myself curled up on a couch watching HGTV for its perfect balance of reality and drama. I also love being active, from doing Richard Simmons workout videos, to playing soccer, to going on long runs-- I'm always open to new fitness adventures. Additionally, I am an avid oatmeal enthusiast-- it not only tastes good but is also good for you.
What drew you to the Robertson Program? The Robertson offered me the opportunity to continue dreaming. This program allows me to continue to set hard goals, to continue to think bigger and in a global context, to continue to challenge myself and be inspired by others knowing that I am supported by a vibrant community of other scholars and that I am part of curated program that will make me the best version of myself possible. Additionally, as a North Carolina native, the battle of which blue reigns supreme has been the background for many of my days. The true looks of bewilderment when I explain to others the seemingly contradictory coalition of Duke and UNC as offered by the Robertson is also a plus.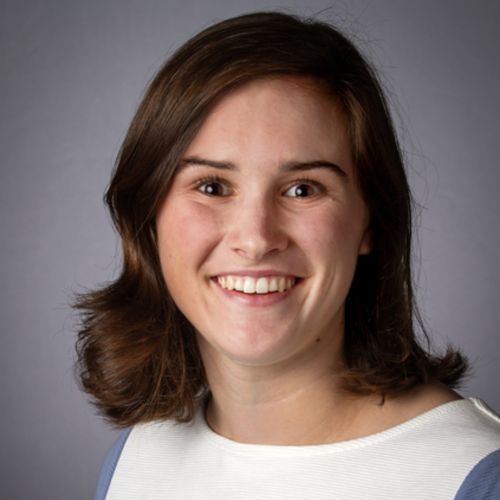 Annie Evans
Campus: UNC
Hometown: Zionsville, IN
High School: Culver Academies
What drew you to the Robertson Program?
I grew up loving UNC, so when I first applied to the program, I was enticed by the ability to go there with the financial support of the Robertson Program. As I found out more about the program, the summer and school-year programming, switch semester, and other opportunities began to really excite me. However, the greatest value that I see in the Robertson Program is the people, and finalist weekend allowed me a glimpse into what that could look like. Finding interesting and interested people at finalist weekend confirmed that this was the place for me.
How has your experience with the Robertson shaped your goals and career path?
In the spring of the first year of the Robertson program, everyone takes a course called "Colloquium," which is an applied ethics course, taught by a philosophy professor. This class convinced me that I needed to study more philosophy, eventually leading to a philosophy major. Not only did the Robertson Program help me find my major, they also provided support for the summer opportunities that allowed me to explore my options for after graduation. I was able to work in voting rights advocacy in Virginia during the summer of 2019, which fueled my interest in the field. The support of the Robertson has allowed me to explore and take risks in ways that I would not have otherwise considered.
What has been your favorite Robertson moment so far?
I have loved a lot of moments in my time with the Robertson, so choosing a favorite is very difficult. However, community summer was an incredibly formative experience for me. I was able to live with the most incredible people, who taught me so much about being a friend, a leader, and a passionate person in the world. I think about the nights that I spent talking with my Robertson peers, grateful for them and their perspectives on life.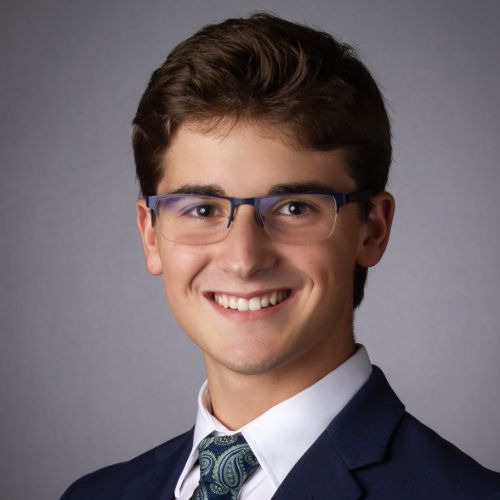 Brady Hanshaw
Campus: UNC
Hometown: Charleston, WV
High School: Sissonville High School
"Wild and Wonderful" West Virginia is a beautiful state that is filled with breath-taking mountains and compassionate people. Growing up in such a region has greatly shaped my future ambitions and interests. Specifically, the state has exposed me to medical inequities present in rural regions of the United States and the importance of government and community-driven public health initiatives aimed to combat such issues. Once I began to further understand such disparities, my passion to aid the medically underserved grew. This passion to help led me to volunteer at a local free clinic, at three different hospitals in the region, and with the American Red Cross. However, I also wanted to learn how such problems could be alleviated, so I secured an internship at the WV Department of Health and Human Resources. Through these activities and other positions, I was able to help the underserved through volunteerism, experience the formation of state health policy, and establish a path for my future.
In my undergraduate career, I plan to major in Public Health and/or Biology within the premedical track. Furthermore, later on, I hope to obtain my MD/MPH, so I can practice as a physician that influences health policy. It is my dream to serve patients as a clinician while influencing the healthcare structure within West Virginia and the nation. For now, with my time at UNC and Duke, I hope to continue to expand my perspective and to learn more about our nation and world, so, one day, I can work to change it for the better through philanthropic leadership.
What drew you to the Robertson Program? 
I was intrigued by the Robertson Program because the mission of the program aligned with my own aspirations. For example, the Robertson Program aims to "invest in young leaders who strive to make transformational contributions to society." Personally, I view the next four years as an opportunity to grow my ability to influence change. This world faces numerous obstacles, and we must solve them through acquiring both knowledge and experience. The Robertson Program allows you to study at two of the best universities in the nation while providing you with the opportunity to travel the world. I felt that the Robertson offered the preparation I needed to, one day, battle medical inequities and cause real change in the healthcare system. The program will provide me with the necessary education, worldly experience, and leadership development to truly transform society.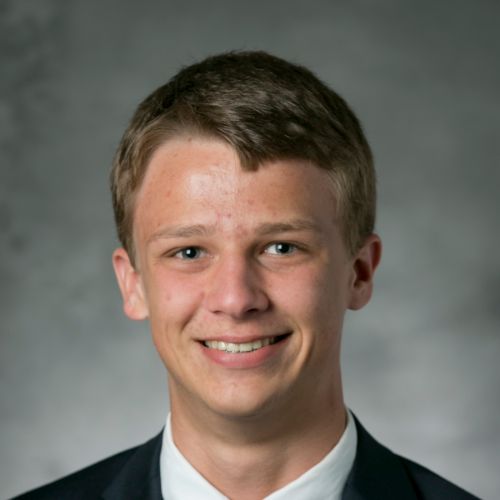 Evan Rodgers
Campus: UNC
Hometown: Columbus, OH
High School: The Wellington School
On my first day of high school, my World History teacher stopped me after class to welcome me to my new school and ask how I liked his class.  When he next asked me about my opinion on social studies as a whole, I gave him a blunt answer - I thought they were entirely pointless.  I had no interest or real respect for history, government, economics, or anything of the like.  He vowed to change my mind on the topic.  Over the next four years, his wish was completely fulfilled.  I've discovered a deep passion for learning about how humans work - their motivations, their nature, their aspirations, their interactions.  I love to study government, business, and other humanities disciplines.  While these are my primary academic interests, I have a wide range of others - from marine biology to statistics to music.  Whatever field(s) I end up studying in college, I know it will prepare me for a job that will allow me to both challenge myself intellectually and make a strong positive impact on the world.
My interests outside the classroom are at least as diverse as they are inside.  Throughout high school I ran a business selling collectible Nike and Jordan sneakers and have an irrationally large collection of my own shoes in my room. I am a huge sports fan (especially basketball and football), an avid tennis player, and am willing to take on anyone, any time, anywhere in ping-pong.  I'm a big fan of music, from Kendrick Lamar to Frank Sinatra.  I love good food of almost any variety - as my rule of thumb, the unhealthier, the better.  I have a passion for traveling and have been to 5 continents - maybe I can hit all 7 before the Robertson's done with me!  Above all, I love to spend quality time with all of my friends and family.
What drew you to the Robertson Program? As with any student currently in or seriously considering the Robertson Scholars Program, I had several great college options to choose from.  At first, it seemed coming to a final decision would be impossible.  At the end of the day, the reason I felt confident choosing the Robertson was because it provides a fundamentally different experience than any other college or scholarship program out there.  Other scholarship programs operate completely differently - they give students a financial incentive and metaphorically cordon them off in their own corner of the university to study in a special program.  However, rather than isolating its students with the sole end goal of filling its students' heads with the most knowledge, the Robertson is fully integrated in its communities: UNC and Duke, the Triangle, and the world.   The Robertson focuses on giving each scholar every opportunity two stellar universities have to offer along with a multitude of program benefits and puts them at the forefront of the aforementioned communities.  It counts on every student to become a true leader while still in college while providing the opportunities for every student to pursue literally any academic or professional interest he or she may have.  Long story short, the Robertson provides me every opportunity to become the best in my field of interest and will mold me into a highly effective leader during my four years.  Plus, I get to be a Tar Heel AND a Blue Devil - what else could I ask for?
Click on the class years below to view a complete list of Robertson Alumni graduates from each class.