Twenty-one years after the first Scholars class entered the Program, our alumni community now includes over 550 Scholars. These individuals are leaders all over the word, living out the values of the Robertson Program as teachers, bankers, doctors, poets, entertainers, lawyers, consultants, scientists, researchers, and entrepreneurs. They remain a vibrant and committed group of individuals who make significant contributions to the communities around them.
What drew you to the Robertson Scholars Leadership Program?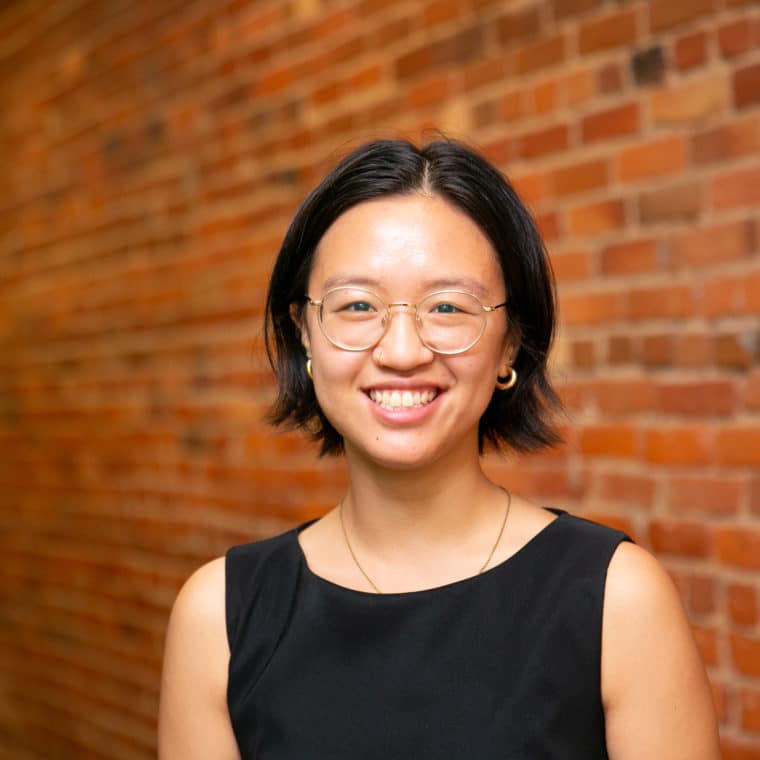 Katherine Gan
Campus: Duke
Hometown: Cary, NC
High School: William G. Enloe High School
Academic Interests: Public Policy (Major), Global Health (Major)
Extracurriculars/Hobbies: Founder/President of Women in Politics, Council Member of American Grand Strategy, Global Human Rights Scholar at the Kenan Institute, Bass Connections Research, Hiking, Listening to podcasts
What drew you to the Robertson Program?
I was drawn to the opportunity to have a fully funded education at both Duke and UNC in addition to support for summers to explore my personal and academic interests.
How has your experience with the Robertson shaped your goals and career path?
I took the past year off of school to do electoral organizing, which is due in large part to the guidance and advice of older Robertson scholars. My return to school this fall is because of the funding and support of Robertson, and I am grateful for that opportunity.
What has been your favorite Robertson moment so far?
I have loved getting to know the other scholars, some of who are my closest friends throughout college.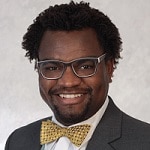 Anthony Sawyer
Graduation Year: 2010
Campus: UNC
What Does the Robertson Scholars Leadership Program mean to you?
The Robertson program comprises an amazing network of phenomenal people who want to change the world and will stop at nothing less; I feel blessed to be associated with such a group of people, and I am inspired every day to bring it because of people like this.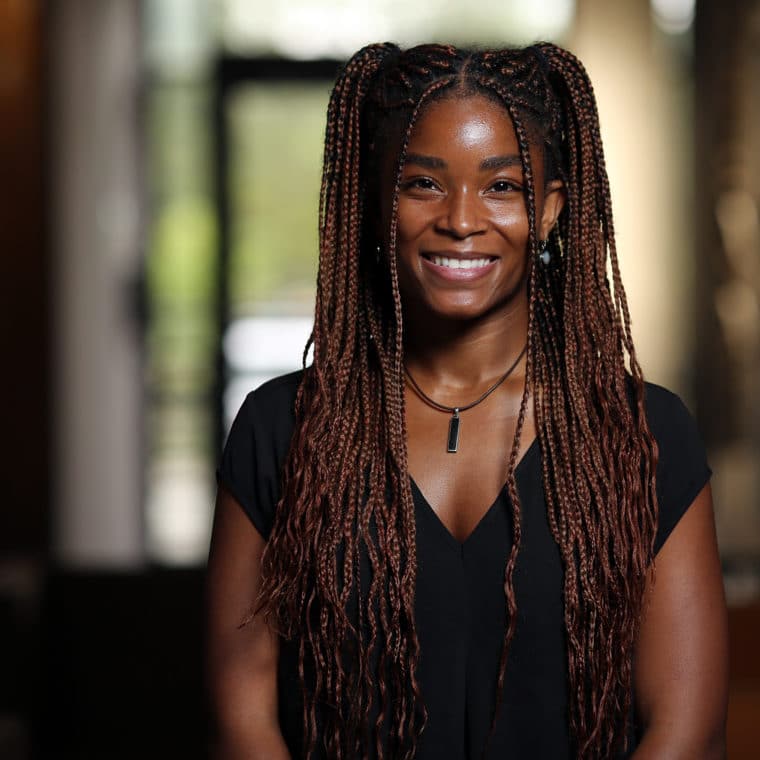 Tamira Daniely
Campus: UNC
Hometown: Phoenix, Arizona
High School: Desert Vista High School
I have always had an interest in the human mind and behavior. In my mind, what if all famous works of art like the Mona Lisa or Michelangelo's David Statue were never completed? Without these works we'd be hidden from boundless creativity and knowledge that would've impacted humanity. That is how I feel about our understanding of the human brain. We know so little about this beautifully complex machine that devises human experience, it's as if we've left a life-changing work of art incomplete.
My passion for the brain arose early in my high school career. After taking courses like chemistry, biology, biotechnology and psychology, I quickly fell in love with examining the mind and body from a molecular to a behavioral level. Naturally, I now hope to become an artist in the world of neuroscience. One that accentuates the initial brushstrokes painted on by preceding scientists and gets closer to a full portrait of the brain. That way we can understand human experience in its entirety and have the knowledge to combat mental illness and improve the way students learn. At UNC and Duke and with the financial help of the Robertson, I'll be able to dive into a holistic education in areas like neuroscience, health policy, and psychology to achieve this goal.
My extracurriculars and hobbies in high school included student council, speech and debate, political activist groups, and various community service clubs from National Honor Society to ASCEND (a program the assists black students in Arizona and exposes them to STEM fields). In college, I hope to continue a career in student council and community service as those activities served as platforms for me to help other people in my community, which is something I care deeply about. I also strive to continue my political activism by getting involved in various clubs on campus such Black Student Movement.
Lastly, when I'm not juggling a hundred things on my shoulders I enjoy reading, hiking, sports, good food, and good friends, all things I have a feeling I'll find in North Carolina.
What drew you to the Robertson Program?
The Robertson Program was a unique and remarkable opportunity that I couldn't find anywhere else. Through this program I am given the financial resources I need to explore the academics behind my future as an adult. On top of that, when I first discovered the Robertson I heard that there would be other scholars like me, but now that I've gotten to know them it's so much more than that. I am surrounded by several like-minded, hard-working individuals who at the same time are very different from me. In a short period of time, I have learned about various cultures and backgrounds just by working alongside my fellow scholars. I also was drawn to the Robertson because it advocated for curiosity, leadership, community service, and the freedom to discover yourself. The Robertson is already helping me grow as a leader and it will give me the flexibility to explore my interests through various courses and summer activities.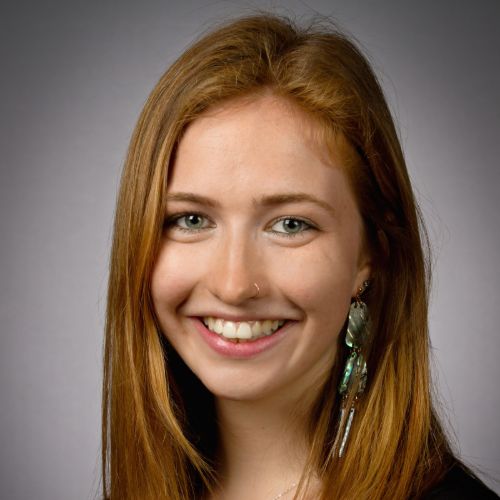 Josie Fulton
Campus: UNC
Hometown: Charlotte, NC
High School: Groton School
My mother says that from a very young age, I have been the girl to wander off, sit down, and have a conversation with the most unlikely person in the room. And while I no longer have missing teeth or wear pink converse every day, I do still find myself engaged in peculiar conversation with a variety of individuals. This innate, human-centric focus is the motivation for each of my activities, whether it be DJing at the campus radio station, working as an advocate at Community Empowerment Fund, fighting with the Sunrise Movement for the Green New Deal, or arranging events at Galore, a student-run art store on Franklin St. In high school, I was the 'english-girl.' This, of course, made sense: I was fascinated by human experience and hoped to understand it anyway I could, whether through conversation or flipping through honest narratives of those I would never meet. In college, my focus has shifted. While my friends have always chided my earth-girl demeanor, it took until this year for my passion for environmentalism to take root. It is the intersection of environmental demise and the human experience that keeps me engaged, keeps me motivated, and keeps me furious. It is the people—those nobody dare see for fear of their non-standard experience (standard being defined, of course, by those in power)—that will be shut out, and unheard as clean air is being snatched from their lungs. This keeps me most motivated to fight. While I still read and write with an insatiable hunger for language and its beautiful ability to connect, but I am also developing feelings of stewardship for our land, for our people. As for the future, I have no idea if my focus will continue to shift. I do know, however, that I want to be a Montessori teacher at a boarding, farm-based school, wedding my early education at Montessori, a nearly holy experience in the Appalachian mountains at Camp Celo, and my boundary-stretching past three years as a boarding school student in New England. Hopefully, then, I will be able to inspire the need for connection, above all, among our next generation.
What drew you to the Robertson Program?
I was drawn to the Robertson for the exact reason I mentioned above: human connection. I found that often the most engaged students I met during my first semester were Robertsons, and their raw passion to experience the world around them at face value peaked my interest. At 15, I left home to go to school in Massachusetts, pushing me out of my comfort zone. The summers and campus switch seemed like a natural way for me to continue pushing out of my comfort zone, giving me the opportunity to connect with people I otherwise might never have met.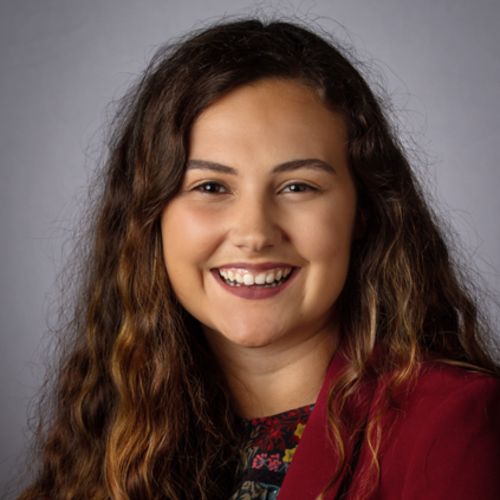 Merrit Jones
Campus: UNC
Hometown: Lexington, SC
High School: River Bluff High School
When I noticed disparities among South Carolina schools and the lack of students in the conversation around how to improve them, I couldn't sit by. My senior year, I founded Student Space, a South Carolina nonprofit organization which aims to give students a seat at the table in education decision-making.
I'm passionate about storytelling, policy, and youth empowerment. I just concluded my gap year where I pursued those passions full-time by traveling across the United States talking with students, researching and influencing education policy, and facilitating youth-oriented events and conferences. Today, I'm working nationally with Student Voice to amplify, aggregate, and accelerate student work.
You'll find me studying a combination of social sciences and staying busy with all the activities Carolina and Duke's vibrant campuses offer. I've never been one to sit around and do nothing. I'll find time to practice yoga, cook and listen to podcasts between classes too.
What drew you to the Robertson Program?
After taking a year off of school I was worried that my college experience may be dull compared to my gap year, until I read about the Robertson Program. The summer experiences, resources, and support offered are unparalleled. The program enables and equips scholars to imagine and do anything. The above paired with a dynamic community of scholars across two universities left me certain UNC was the best fit to grow as a scholar, leader and human.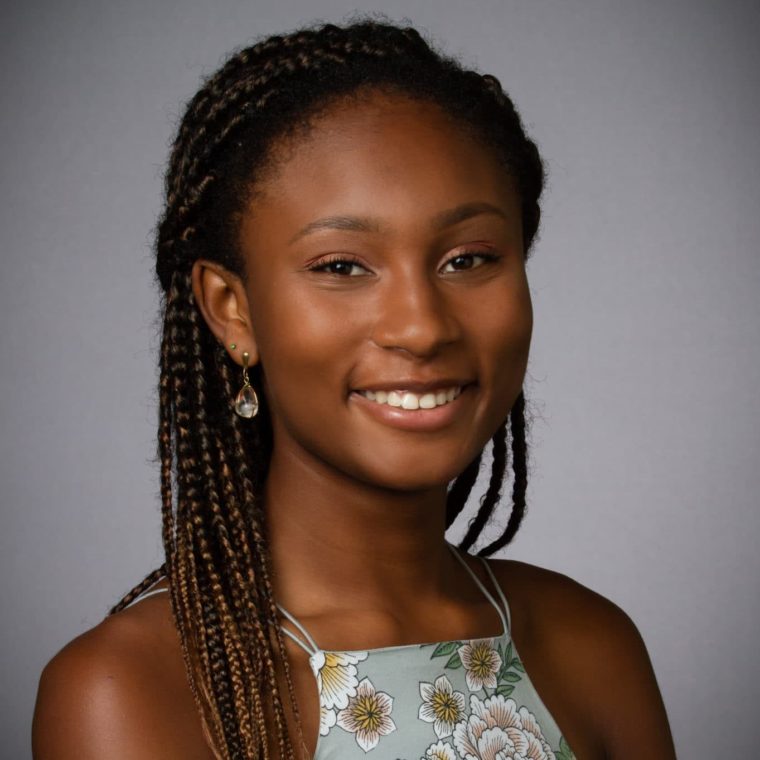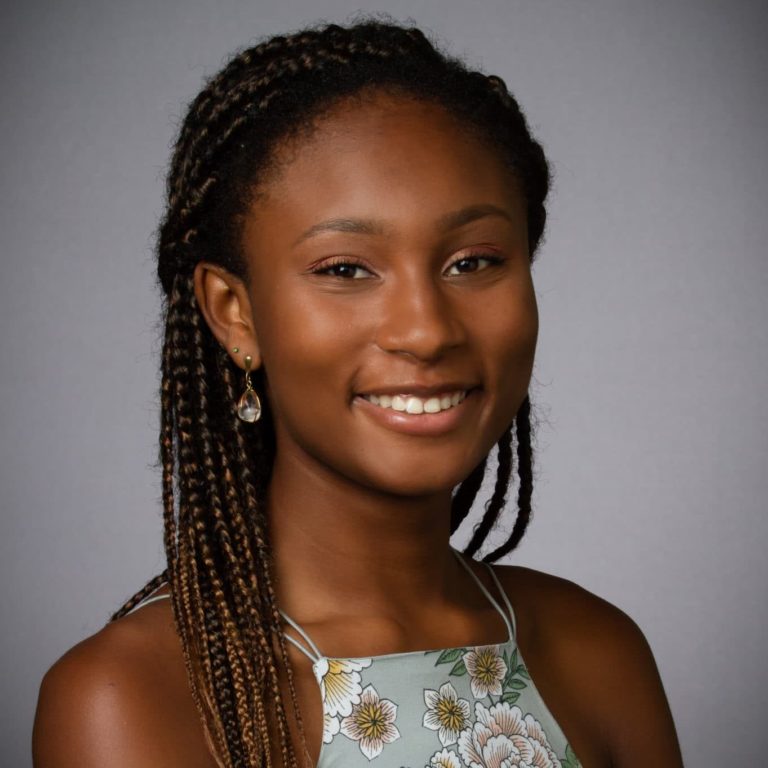 Kamryn Washington
Campus: Duke
Hometown: Ft. Lauderdale, FL
High School: American Heritage School
For the first half of my high school career, I was partial to the STEM fields. Through intriguing chemistry classes and a research project on the effects of BTEX chemicals on C. Elegans, I was sure I would pursue a career in the sciences. I gained new perspective in the summer of my sophomore year when I participated in a six-week African American studies program that concentrated on the intersections of gender, sexuality, and blackness in the formation of identity. Exploring black studies since has enabled me both to better articulate my experiences and observations as a person of color and to better understand the experiences of others. It has fed my passion for creating productive dialogue surrounding social issues, whether in the classroom or through club activities.
Another formative part of my high school experience was my relationship with my local Boys & Girls Club where I volunteered as a tutor for elementary school-aged children. Through tutoring, I was awakened to the dominant role that education disparity, especially along racial and economic lines, plays in determining children's futures and realized a strong belief in the facilitation of true equality of access to resources. As I still do maintain an interest in the STEM fields, in my future pursuits, I hope to integrate my interests in the natural and social sciences to that end.
Throughout my entire educational career, I've developed an affinity for the Spanish language. I was the president of my school's Spanish Honor Society and was fortunate enough to win a travel award to Peru with 22 other students. In college I hope to study abroad in a Spanish-speaking country to pursue fluency in the language I've come to love.
I've fostered my appreciation for music by playing piano, singing in my school's a cappella choir, and studying music theory. In my free time, I enjoy a good laugh with close friends.
What drew you to the Robertson Program? 
The Robertson Program boasts an unparalleled array of incredible opportunities—"dual citizenship" at two top universities, three fully funded summer experiences, and valuable mentorship. But what really drew me to program is the intent with which it offers these resources: its dedication to maximizing the potential of its scholars to positively impact the world. Meeting finalists and current scholars at Finalist weekend solidified my attraction to the program. The community of driven, like-minded yet wonderfully diverse individuals was unlike anything I'd ever experienced and made me thrilled to join their ranks.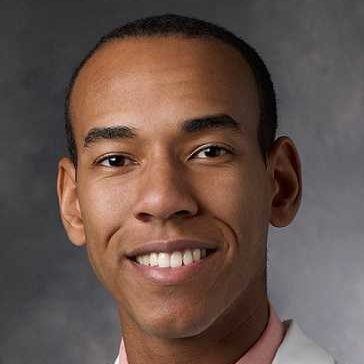 Harrison Hines
Graduation Year: 2010
Campus: Duke
What Does the Robertson Scholars Leadership Program mean to you?
The Robertson has given me a confidence in myself and ability to pursue my passions I could not have imagined. That confidence comes primarily from recognizing the work of the incredible people who have invested in me throughout my life and understanding the many opportunities I have had. The Robertson instilled in me a humble gratitude for these blessings, the value of which I may never fully recognize.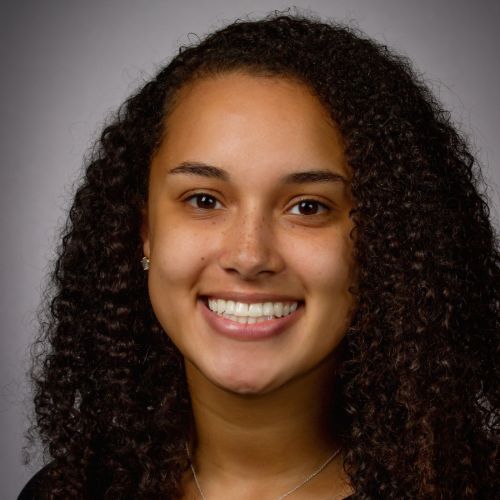 Clara Love
Campus: Duke
Hometown: Ewing, NJ
High School: Princeton Day School
What drew you to the Robertson Program?
The incredible thinkers, creatives, academics, and inventors that make up each Robertson class are what drew me to the program. Freshman year, I was craving a community full of people who were equally as excited about learning and leading, as I was. After meeting a few scholars, I could tell that this program was exactly where I could find what I was looking for and fulfill my desire to be surrounded by like minded people.
How has your experience with the Robertson shaped your goals and career path?
My experience with the Robertson has shown me that anything is possible and that I can make my dreams a reality. This program has so much to offer and has really opened my eyes to what is available to me by putting me by giving me new experiences that I would have never otherwise had. By having all the new experiences provided to me through the Robertson Program, I have been able to better define my career path and really find what fits me best.
What has been your favorite Robertson moment so far?
My favorite Robertson moment was the Sophomore Retreat that my class took last year. It was so nice to spend time bonding with my fellow scholars outside of an academic or professional setting. Having removed focus from more serious things like school and work, this moment really allowed us to see one another's true personalities more clearly and appreciate everyone just for who they are, rather than for what they have done.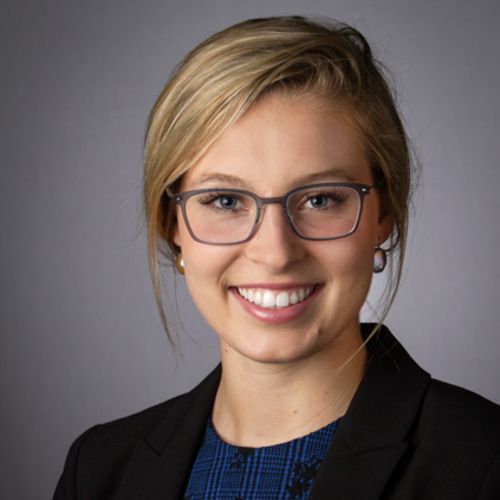 Mary Laci Motley
Campus: UNC
Hometown: Asheville, NC
High School: T.C. Roberson High School
Major: Business Administration
Minor: Entrepreneurship, Interests: Information Sciences, Gender Studies
What drew you to the Robertson Program?
I decided to attend Carolina late in the college process due to a soccer injury that altered my plans to compete at the University of Kentucky. During my freshman fall, I met several Robertson Scholars who encouraged me to apply. I jumped at the opportunity to be part of such an incredible and inspiring group of peers. I believe to whom much is given much is expected, and I am thankful to be a part of a program that enables scholars to make meaningful contributions to the world.
How has your experience with the Robertson shaped your goals and career path?
I believe in the power of generating profits for purpose and founded my company EATS2SEATS with community investment at the core. We connect local nonprofits to simple and reliable fundraising opportunities by staffing concessions in sports stadiums and providing food delivery to fans across the southeast. The support, mentorship, and network of the Robertson have been an influential and formative component of my career goals.
What has been your favorite Robertson moment so far?
I spent my Community Summer in New Orleans and worked construction for Habitat for Humanity with Duke Scholar, Zoe King. Our first week in the city, we stumbled on a traditional jazz funeral procession. The crowd filled the entire street as they gathered to celebrate the life of Tee Eva, the Praline Queen of New Orleans. Despite being strangers, we were embraced and joined the crowd to stroll with the legendary Second Line Brass Band. The moment was surreal and made me appreciate the culture and the people of New Orleans who embrace and celebrate life, no matter the circumstance.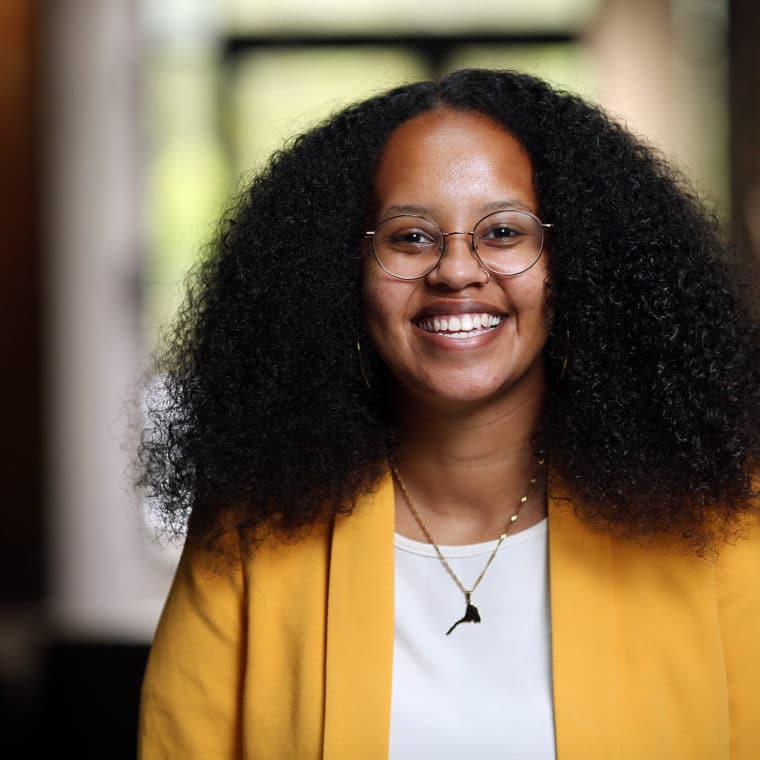 Ruth Fetaw
Campus: UNC
Hometown: Milwaukee, WI
Pronouns: She/Her
How do you believe you'll create transformational change?
I believe I will create transformational change by fighting and advocating for marginalized communities. I strive to advance health equity and justice for underserved groups. I refuse to lose hope and drive that equity for all people is possible. I believe that no matter someone's circumstance, health is a human right.
What drew you to the Robertson Scholars Leadership Program? 
I knew that the Robertson Program strives to create innovators and I aspire to expand the boundaries that are set by other individuals. With the opportunity to take classes at both UNC and Duke, I knew that I would be exposed to enriching spaces and that the relationships I made and actions I took would greatly set the course for my future successes. This program is one of a kind.
How has the Robertson Scholars Leadership Program impacted your personal, professional, or leadership growth?
This community of scholars are exceptional and I believe this program has challenged me to be a better leader for myself, while acting as a catalyst for community improvement. Through the extensive Alumni network and the support from Robertson staff, I am in a better position to succeed and achieve my career goals. I am grateful to the Robertson Program for all of their support and community.
Click on the class years below to view a complete list of Robertson Alumni graduates from each class.