Twenty-one years after the first Scholars class entered the Program, our alumni community now includes over 550 Scholars. These individuals are leaders all over the word, living out the values of the Robertson Program as teachers, bankers, doctors, poets, entertainers, lawyers, consultants, scientists, researchers, and entrepreneurs. They remain a vibrant and committed group of individuals who make significant contributions to the communities around them.
What drew you to the Robertson Scholars Leadership Program?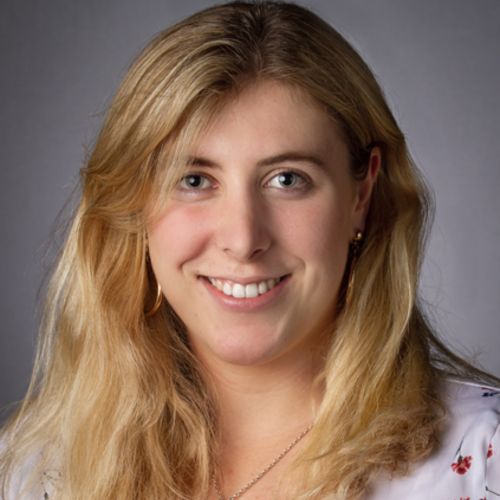 Antonia Young
Campus: Duke
Hometown: Auckland, New Zealand
High School: St. Cuthbert's College
At the beginning of high school I did not know where my passions lay. However, my school's 2015 History Trip changed this for me. I stood where Hitler once stood in Nuremberg in front of thousands of zealous Nazis, visited the chambers in Auschwitz where many Jewish people met their death and walked amongst the Paris Catacombs representing the many that died for liberté, equalité and fraternité. This trip opened my eyes to the reality of the past and showed me that political agendas and doctrine will continue to define the world we live in.
From then on, I found my subject choices shifting to the humanities where I sought to develop my understanding of civilisations, literature, cultures and language and how the histories of these continue to shape our world today. I am also curious in the way in which different communities relate to each other and how external and internal factors influence such relationships. My academic passions, therefore, revolve around the topics of international relations, politics, history, geopolitics, international business and entrepreneurship.
I hope to continue expanding my knowledge of our world, its history and complex matrixes, so that one day I can contribute to making the world a more egalitarian and tolerant place.
On top of my academic pursuits, I have a deep passion for leadership and service. At my all girls school in Auckland, various coaching and tutoring opportunities and my role as Head Girl in my final year helped me to develop these passions. I want to develop my skills of effective leadership further so that I can help pave the way for future generations of women looking to make a difference in business and politics.
For the past 5 years I have represented New Zealand as a water polo goalkeeper. This is my second year with the New Zealand Women's Water Polo team and we are currently training for the FINA World Women's Water Polo Championships in Budapest, Hungary in July 2017. My proudest moment in my water polo career was being named the tournament Goalkeeper in the 2016 FINA World Women's Youth Water Polo Championship. One day I hope to represent New Zealand at the Olympics.
What drew you to the Robertson Program?
Reading the profiles of the current generations of Robertson Scholars is proof that it is the students who make this program so extraordinary. I am excited to meet people who, like me, want to make a difference in the world. The fact that each one of us has a different way in which we hope to achieve this common goal is both exhilarating and inspiring. The next four years are a significant period of our lives and I am so honoured to be experiencing it alongside such a passionate, talented, driven and diverse group of people. The Robertson Program not only welcomes us into this remarkable community, but also offers unique experiences to develop as a person, a leader and a global citizen. It is unlike anything anywhere and I look forward to taking advantage of all the opportunities it will provide to better myself, my peers and my community.
I am also attracted to Duke's community, which supports innovation and curiosity, and will allow me to discover new passions and explore existing ones. Furthermore, to have access to both Duke and UNC's extraordinary resources is an immense opportunity.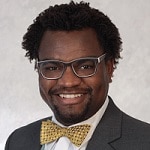 Anthony Sawyer
Graduation Year: 2010
Campus: UNC
What Does the Robertson Scholars Leadership Program mean to you?
The Robertson program comprises an amazing network of phenomenal people who want to change the world and will stop at nothing less; I feel blessed to be associated with such a group of people, and I am inspired every day to bring it because of people like this.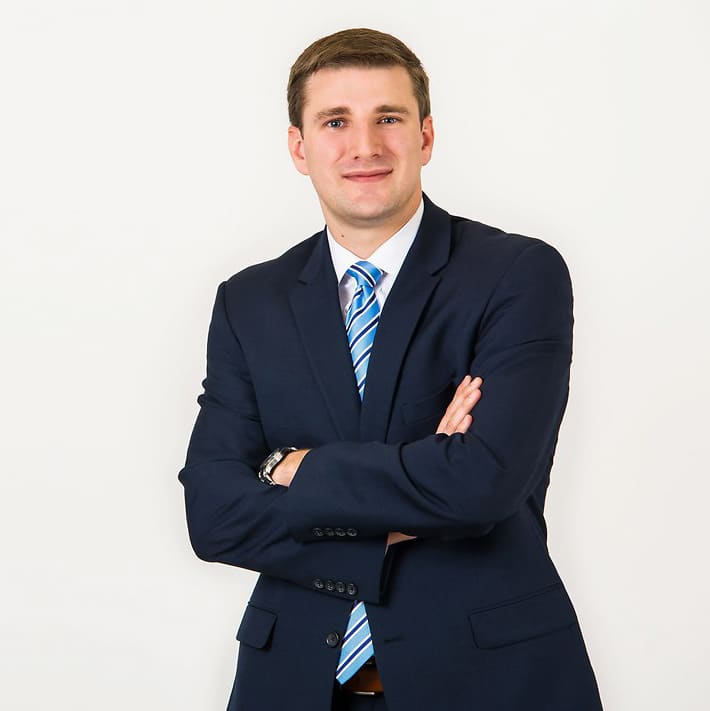 John Harris
What Does the Robertson Scholars Leadership Program mean to you?
The Robertson Scholars Leadership Program literally changed my life. It introduced me to a community of inspiring individuals, funded experiences that pushed my boundaries and fostered deep personal growth, and, best of all, constantly encouraged me to reflect on how I could use this incredible investment to be a force for good in the world.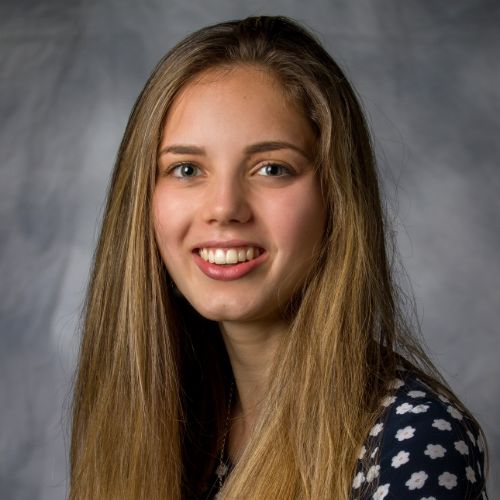 Georgia Lala
Campus: Duke
Hometown: Auckland, New Zealand
High School: Diocesan School for Girls
Settling into one field of study has always been a struggle with me, so it's no surprise that my interests and extra-curricular activities are spread out across a range of different areas! Academically, I am fascinated by politics and science and the intersection of these two fields of study. It is for this reason that I am an active volunteer for UN Youth as both a conference assistant and conference coordinator, having travelled internationally to attend conferences. I am a strong proponent of the idea that anyone can make a difference in the world, and we all have the chance to leave the earth in a better state than we found it.
I also have a strong interest in the sustainable innovation scene. I was awarded the New Zealand's Prime Minister's Future Scientist Award for my work in aquaponic research, and have presented a Ted Talk at TedxAuckland on the future of sustainability.
In my own time I love strapping on my running shoes and pounding the pavement. Running half marathons has become my guilty pleasure and my dream is to one day run in the Boston Marathon.
What drew you to the Robertson Program? I am an ambitious person driven to be the best at what I do and I wanted to study somewhere where I'll have opportunities to develop my skills, take on interesting projects, and work with people I can really learn from, and the Robertson Program provided all of these things and then sum. As someone with a passion for science,  I am overjoyed at the chance to study at both Duke and North Carolina, both of which will foster me through my college experience and allow me to thrive in an academic environment where the only barrier limiting my development is my own imagination.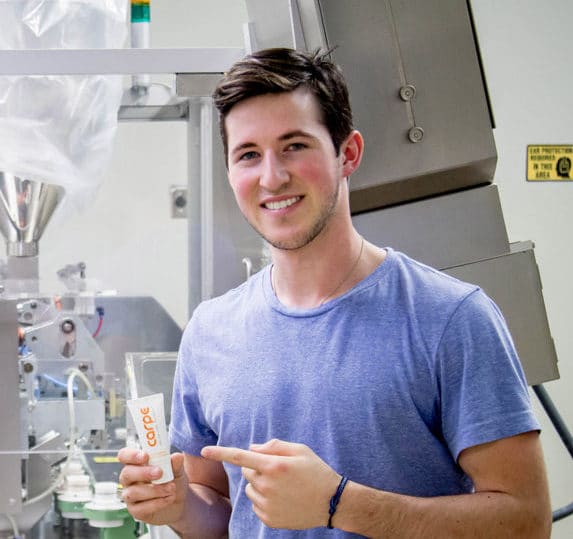 David Spratte
Graduation Year: 2017
Campus: UNC
What Does the Robertson Scholars Leadership Program mean to you?
The Robertson and the incredibly tight knit, supportive, and collaborative community that it fosters, is the reason that I found my passion in life and had the opportunity to pursue it after graduation. Carpe - my startup that I co-founded with a Duke Robertson - exists because of the scholarship and the community and resources that it provided. With the program's growth and expansion over the past several years, I can't even begin to imagine the opportunities that exist through the Robertson Scholarship today.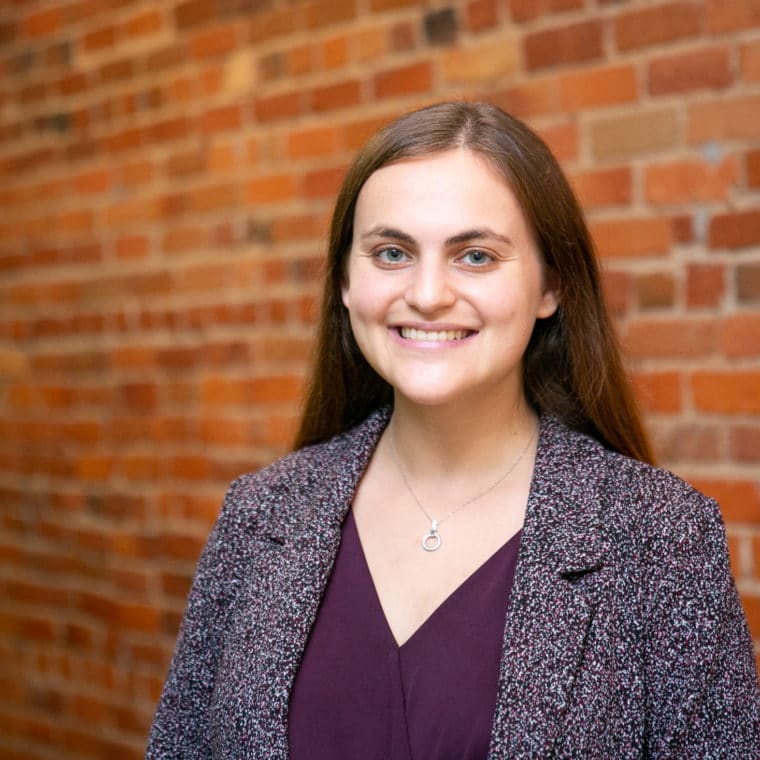 Jessica Edelson
Campus: Duke
Hometown: Blue Bell, PA
High School: Wissahickon High School
What drew you to the Robertson Program?
I believe that the best liberal arts education is one that cannot be found solely in the confines of books and computers, but also through the freedom and liberation that exploration provides. The Robertson Program best embodies this philosophy, challenging students to seek new perspectives and to creatively engage with the world around them. I was excited to learn from a community of diverse thinkers motivated by the desire to make the world a better place.
How has your experience with the Robertson shaped your goals and career path?
The intersection of technology and the humanities- where foreign affairs meets blockchain, social interaction meets media, design meets governance- is where I best operate. Interdisciplinary curiosity is part of the Robertson Program's DNA- and I aim to embody this spirit as I explore how technology and media are shaping foreign affairs, political behaviors, and digital ethics. As I move forward, I want to continue connecting the dots between seemingly disparate fields- whether through working in cyber-security in the public sector, leveraging design and entrepreneurship to re-imagine old systems, or writing technology policy. I am grateful to be a part of a community that encourages me to challenge the status quo, re-imagine what is possible, and, ultimately, put my plans into action.
What has been your favorite Robertson moment so far?
I spent my community summer in Tarboro, a small town located in rural Eastern North Carolina. While I left the summer with a wonderful work experience and a deep sense of humility and gratitude, I am most grateful for the friendships I built with fellow scholars. Whether picking blueberries at the crack of dawn, road tripping on the Blue Ridge Parkway, or competing at town-wide trivia night (spoiler: we were chronically in second place), our days were spent laughing, exploring, and pushing each other to step outside of our comfort zones.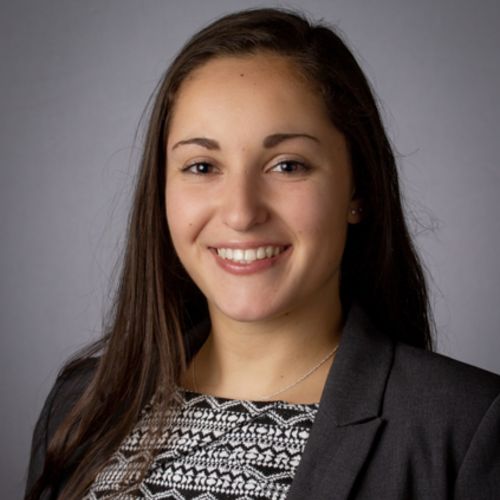 Liza Becker
Campus: Duke
Hometown: Elkins Park, PA
High School: Cheltenham High School
Academic Interests: Intended Major: Program II- "Women's Health: Obstacles to Healthcare Delivery" (coursework in global health, gender studies, sociology, biology, cultural anthropology, public policy, Spanish, and geography); interested generally in public health, Spanish language and culture, environmental justice, women's rights, and sexual and reproductive health
Extracurriculars / Hobbies:club basketball, research in global health, research in public policy, RCC Community Service Committee, member of Cooper House
What drew you to the Robertson Program?
I was drawn to the Robertson Program by its impressive offering of academic and leadership training opportunities. The collaboration between two top-tier universities maximizes scholar resources, exposes us to contrasting cultures, and pushes us to think beyond traditional boundaries in our academic and service work. The privilege of being surrounded by such an inspiring group of scholars while also being empowered with the resources to pursue intellectual and personal challenges is a truly unmatchable gift!
How has your experience with the Robertson shaped your goals and career path?
My time in the Robertson Program has served as a consistent reminder to work creatively and to hold myself to a high standard of active leadership. I am constantly pushed by staff, other scholars, and program experiences to think about how use the resources at my disposal to create social change and how to think carefully and ambitiously about my personal goals. By being encouraged to embrace instability, I've gained confidence in my strength in challenging situations, which will inevitably help me accomplish my career and personal goals down the road.
What has been your favorite Robertson moment so far?
My favorite Robertson moment has to be the first day I met my cohort, because I had no idea how knowing these people would so drastically change my life. I remember sitting in an orientation session as a first year and being told that some of the people in the room would be my good friends, and others would give me some of the most challenging pushback I've ever received, causing me to rethink my own core beliefs and practices. Now, as a senior, I can confidently say that the Robertson Program has brought me close to some of my favorite humans on this planet and that I am a drastically better leader and person because of all of them.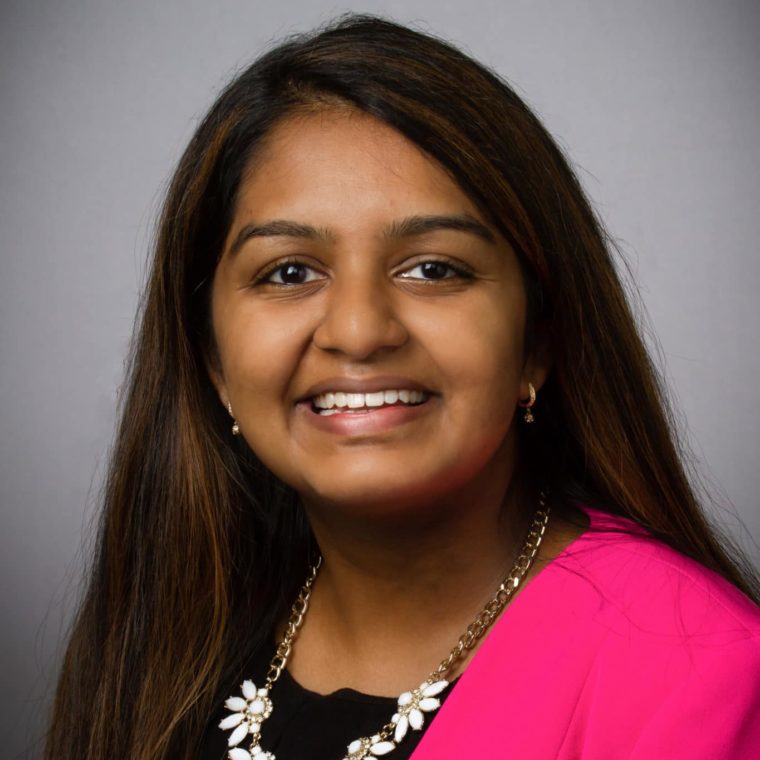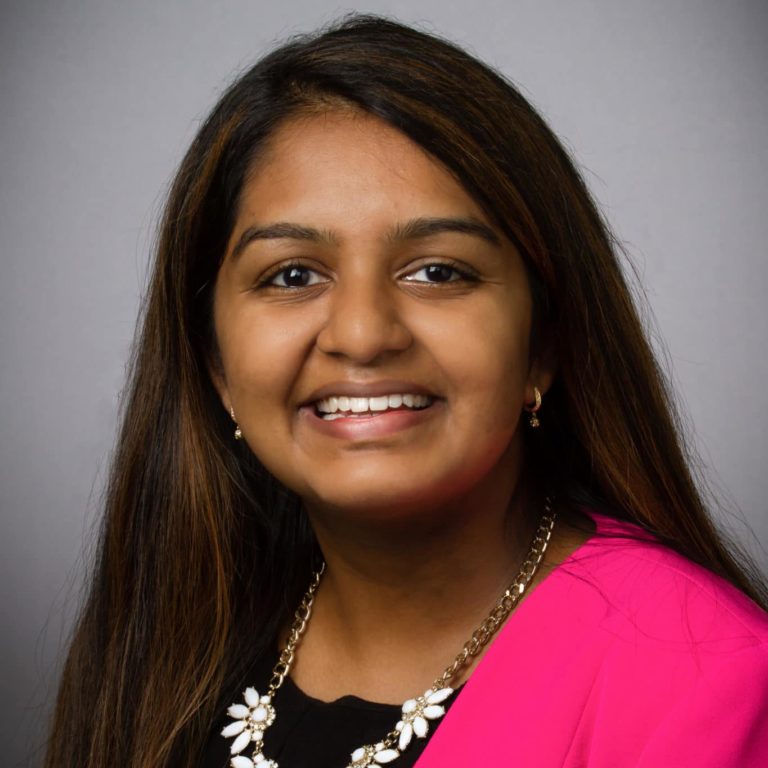 Niharika Vattikonda
Campus: UNC
Hometown: Herndon, VA
High School: Thomas Jefferson High School for Science and Technology
What drew you to the Robertson Program?
In a word, the community. During Finalist Weekend, every scholar I talked to always spoke about the incredibly tight-knit peer community—I'm so grateful to have experienced this camaraderie and support over the past few years. It's a community that challenges us to rethink our beliefs, to critically examine our role in the community, and to reach our goals. I've met some of my closest friends in the Robertson Program, and as a community, we've had the chance to work together in our classes, extracurriculars, and our Community and Exploration Summers. Our entire community really encourages us to make the most of the opportunities available to us at both UNC and Duke, supporting each other as we pursue growth and service during our time in college and beyond.
How has your experience with the Robertson shaped your goals and career path?
Through the Robertson Program, we have the wonderful privilege of having access to infinite opportunities on both of our campuses, and over the past few years, I've had the opportunity to embrace different aspects of each campus. I've been able to pursue interdisciplinary study and to find new connections between my interests in technology, finance, journalism, and public policy. A key part of the Robertson experience is continuous reflection—from our first check-ins freshman year and throughout our academic and summer experiences, we're challenged to think more critically about our experiences and to commit to living the Robertson values of intellectual curiosity, strength of character, purposeful leadership, and collaborative spirit in everything we do. That focus on reflection has given me an entirely new perspective on my goals for the future.
What has been your favorite Robertson moment so far?
During fall semester sophomore year, we had a weekend class retreat, spending the afternoon playing arcade games, laser tag, and mini-golf. It was one of the first times we were able to really reconnect as a class after living in different places during our Community Summer. For me, it was amazing to see how much we had grown as a class in just a year. We spent the afternoon trading anecdotes about our Community Summer experiences, looking forward to Campus Switch, and reflecting on how we've grown as a cohort from our initial icebreakers during Finalist Weekend and the beginning of freshman year. It was the moment that I realized that, for the rest of our lives, we're always going to have an incredible community to learn and grow with.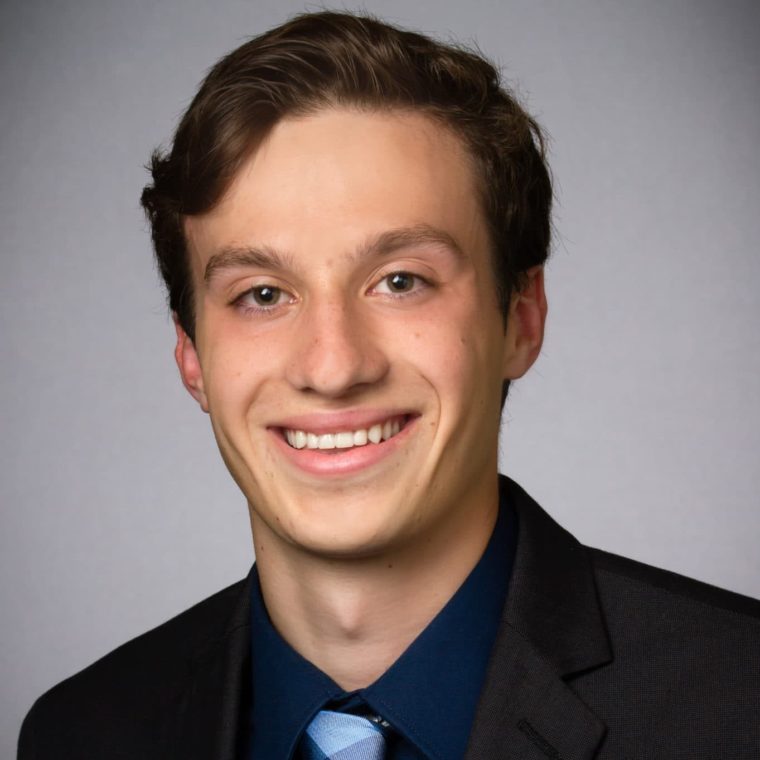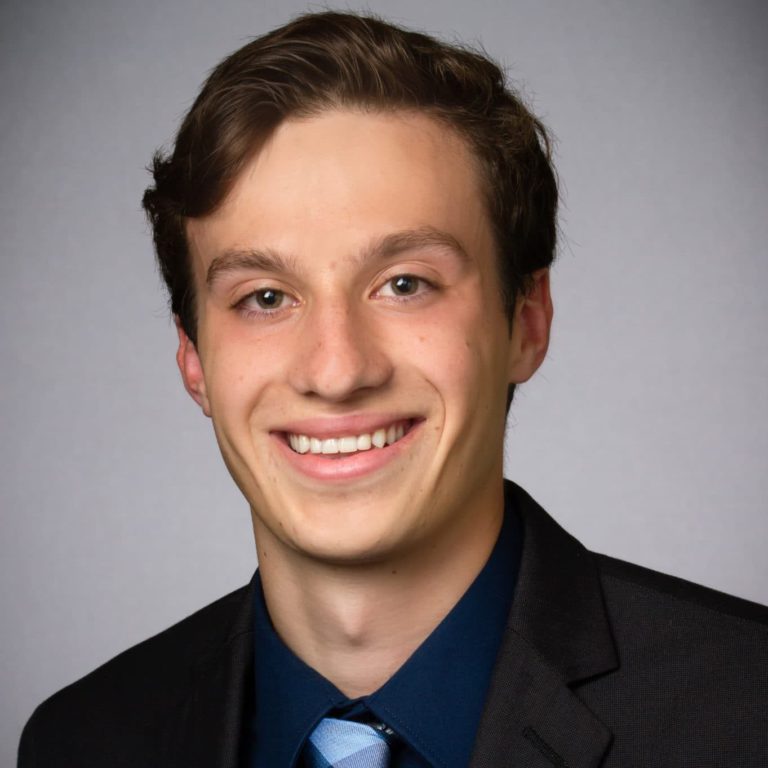 Jacob Key
Campus: Duke
Hometown: West Jefferson, NC
High School: Ashe County High School
Since middle school, I have had a passion for engineering and the problem solving process. While some people prefer structure and a set path path to follow, I am excited by the limitless possibilities of innovation. It is an opportunity for me to combine imagination with education. This is perfect for me because I have always been a creative person. I love any type of artistic project, whether it be drawing for enjoyment or designing t-shirt logos for my school clubs. Within my school, I am involved with a wide variety of extracurricular activities. I have played tennis every year of high school, and I am a huge Science Olympiad nerd. Another one of my passions is pushing for necessary change in my school as well as in the community. This has lead to my continuous involvement in Student Council and working with my school's administration to implement smart lunch at ACHS. Outside of school, I love to hike and kayak with my friends. In the future, I hope to combine my creativity and passion for problem solving to find biomedical engineering solutions for global health issues.
What drew you to the Robertson Program? 
When I first learned about the Robertson Program, I thought it was too good to be true. It is so much more than a typical college experience. One of my favorite aspects is the community. Growing up in a small rural town, I used to be worried about the transition into college. With the RSLP, I know that people will always have my back and be there to support me. Along with the sense of community, the program also provides unparalleled opportunities and experiences.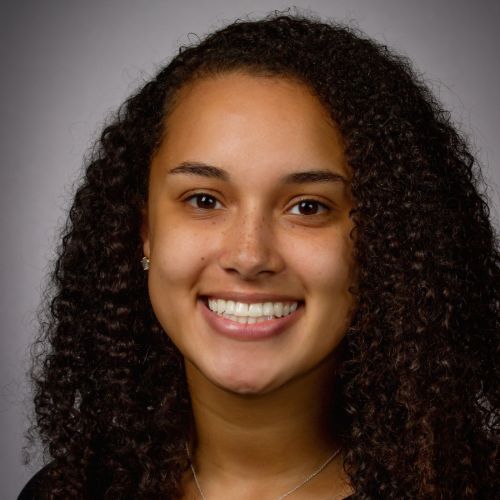 Clara Love
Campus: Duke
Hometown: Ewing, NJ
High School: Princeton Day School
What drew you to the Robertson Program?
The incredible thinkers, creatives, academics, and inventors that make up each Robertson class are what drew me to the program. Freshman year, I was craving a community full of people who were equally as excited about learning and leading, as I was. After meeting a few scholars, I could tell that this program was exactly where I could find what I was looking for and fulfill my desire to be surrounded by like minded people.
How has your experience with the Robertson shaped your goals and career path?
My experience with the Robertson has shown me that anything is possible and that I can make my dreams a reality. This program has so much to offer and has really opened my eyes to what is available to me by putting me by giving me new experiences that I would have never otherwise had. By having all the new experiences provided to me through the Robertson Program, I have been able to better define my career path and really find what fits me best.
What has been your favorite Robertson moment so far?
My favorite Robertson moment was the Sophomore Retreat that my class took last year. It was so nice to spend time bonding with my fellow scholars outside of an academic or professional setting. Having removed focus from more serious things like school and work, this moment really allowed us to see one another's true personalities more clearly and appreciate everyone just for who they are, rather than for what they have done.
Click on the class years below to view a complete list of Robertson Alumni graduates from each class.