Twenty years after the first Scholars class entered the Program, our alumni community now includes over 450 Scholars. These individuals are leaders all over the word, living out the values of the Robertson Program as teachers, bankers, doctors, poets, lawyers, consultants, scientists, researchers, and entrepreneurs. They remain a vibrant and committed group of individuals who make significant contributions to the communities around them.
What Does the Robertson Scholars Leadership Program mean to you?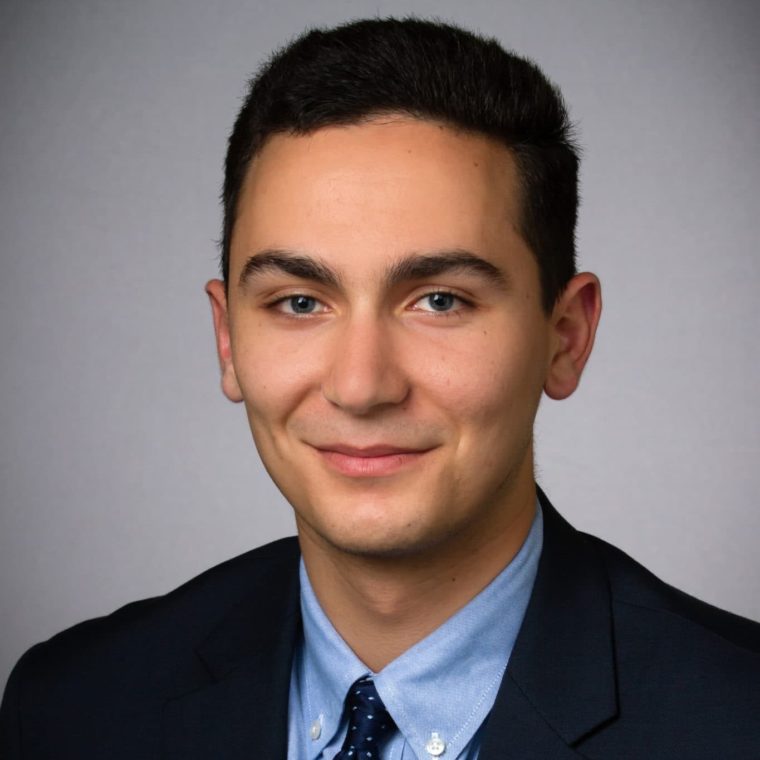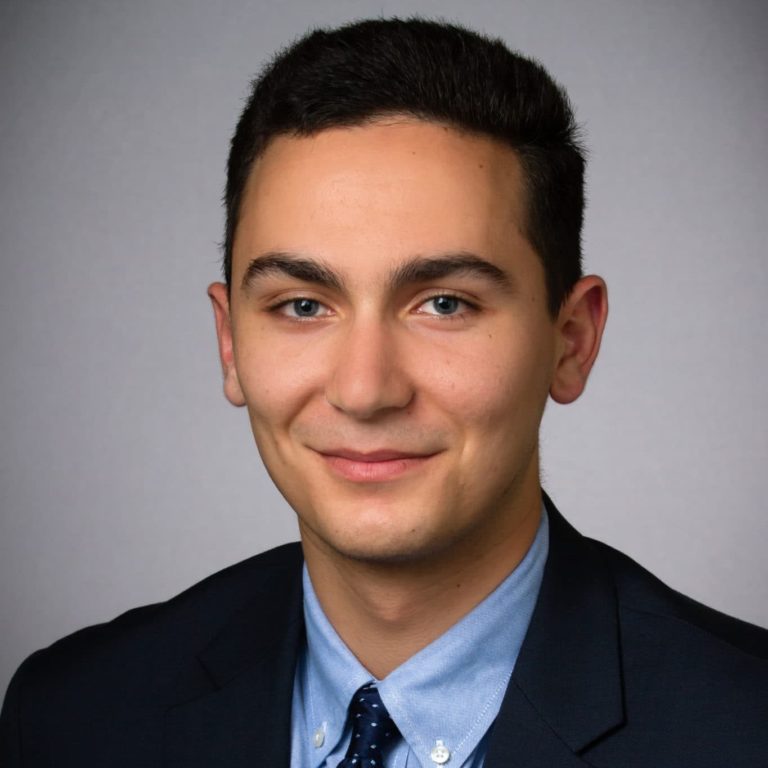 Adam Ushpol
Campus: UNC
Hometown: Durham, NC
High School: Durham Academy
What drew you to the Robertson Program?
As a third-culture kid educated on three continents: Africa, Europe, and America, the Robertson Program - through summer development experiences and study abroad opportunities - is the textbook community to continue my international study adventure. Anchored by the UNC-Duke public-private partnership, it is an unparalleled opportunity to develop my leadership skills via social justice and organizational effectiveness programming and exposure to a wide network of Robertson staff and alumni, academics, and groundbreaking thinkers. It is the next step in turning my passions into tangible, real-world actions.
How has your experience with the Robertson shaped your goals and career path?
Via my Community Summer in rural Tarboro, NC, Exploration Summer in Tanzania, and a remote Launch Summer at the Steele Institute for Innovation at Geisinger Health, the RSLP has enabled me to integrate my classroom-based leadership-learning with the complexities of working with people very different to me. What I have learned is that building trust and effective communication are the critical skills for leading and managing people, and this vital leadership capability is just as easily found on the path to Kilimanjaro's Uhuru Peak as in Geisinger's C-suite. My multi-national Robertson experiences - from studying the Palliative Care infrastructure at a small, rural hospital (Community Summer) to learning how the home is being transformed into a healthcare delivery environment (Launch Summer) - have provided the blueprint for the entrepreneurial, innovative, thoughtful, collaborative, compassionate, multicultural physician I aspire to be.
What has been your favorite Robertson moment so far?
My Exploration Summer at the City of Hope in Tanzania is the highlight of my Robertson experience. A home to 150 orphans, school for 600 pupils and medical center, COH confronts educational and health disparities with innovative and sustainable solutions in remote, under-served Ntagacha. Living at COH enabled me to informally apply field research to my Global Health minor. The fissure between 'high quality' healthcare and on-the-ground reality was evident in two sets of premature twins safely incubated in a shared, make-shift apparatus involving a light bulb and blankets - evidence of creative ingenuity in a resource-challenged environment!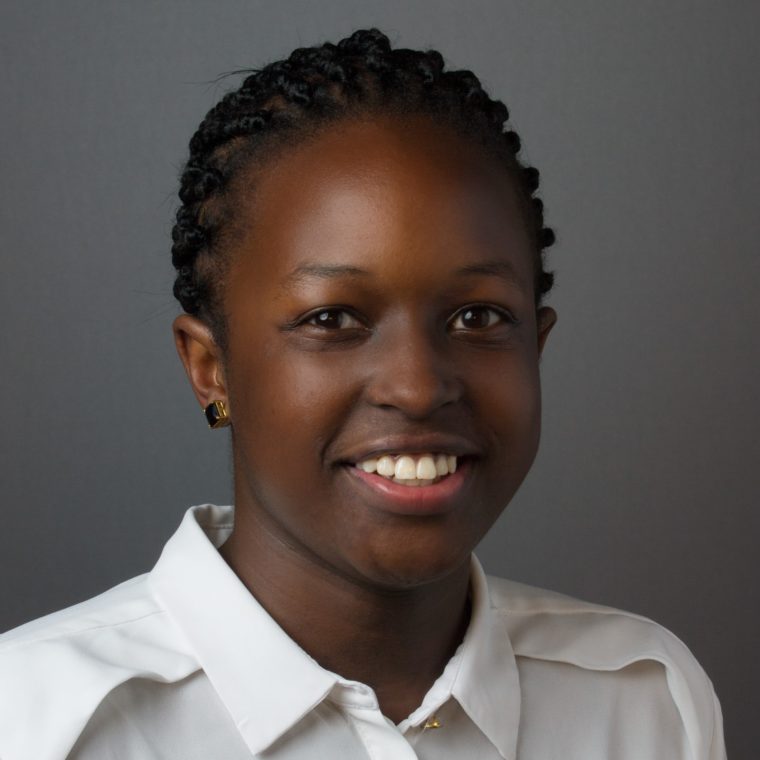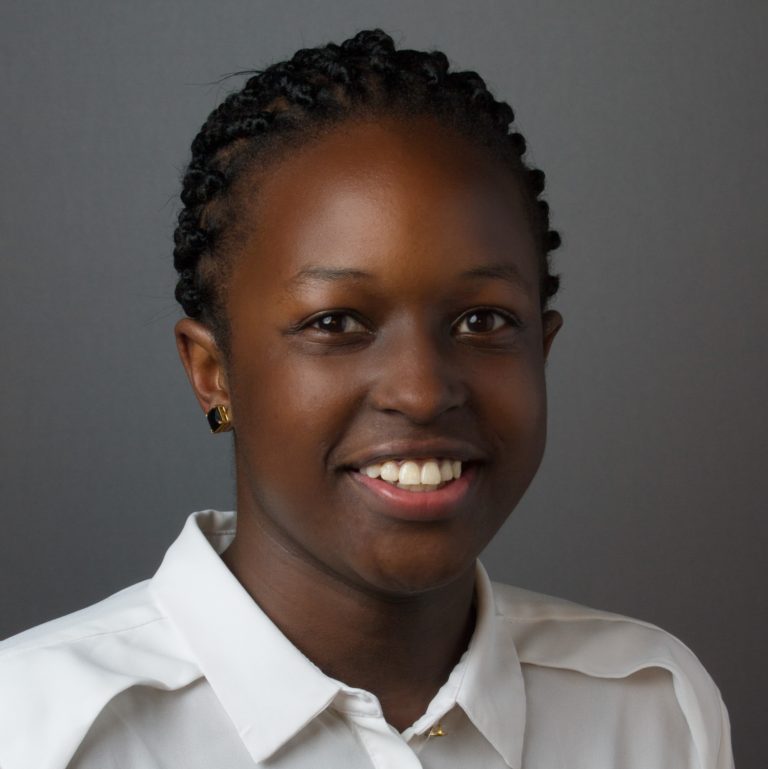 Michelle Nandi
Campus: UNC
Hometown: Nairobi, Kenya
High School: African Leadership Academy
Seeing the power of micro-finance through women in my community ensured I developed a great interest in the power of Economics and I plan to pursue this as a major. In the last two years, my love for sports has grown increasingly and my passion for both has me interested in bridging the two studies.
Ultimately I want to see sport become a viable career for the Kenyan youth and the sports sector in the country grow as a result of sustainable financial support.
I have played basketball competitively for eight years and plan on continue with the sport. I enjoy jogging as well as playing and watching soccer. If I am not on the sports field, I am most likely watching documentaries.
What drew you to the Robertson Program?
Being a lover of many things – history, math, sports … the list can go on – I have always been drawn to interdisciplinary programs and I knew this was the kind of experience I was searching for when applying to college. The Robertson Program could not be more perfect. With the opportunity to take classes at both Duke University and UNC-Chapel Hill, I am sure my ability to make new connections across my interests will be strengthened. Besides, who would not want to be part of a group of ambitious, supportive and talented young individuals?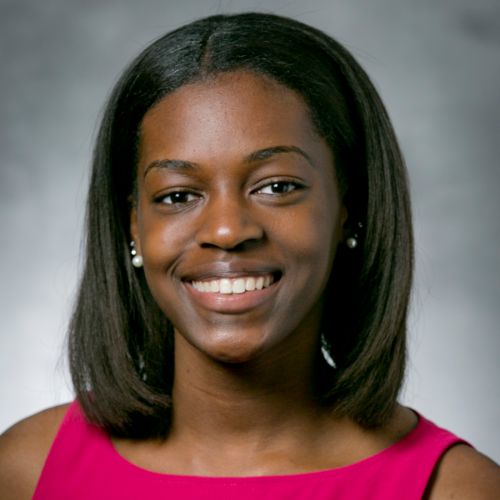 Nonnie Egbuna
Campus: Duke
Hometown: Clemmons, NC
High School: Parkland Magnet High School
I like to say that I am an artist before I am anything else. I have always loved to write; I started out writing novels and short stories, but I got into spoken word poetry the summer before my freshman year of high school and I have been obsessed with it ever since. My most recent artistic passion, however, is for filmmaking. Over the past two years, I wrote and co-directed my first feature film. This experience made me realize that I want to pursue a career in the movie industry (writing, directing, producing, etc.).
Beyond these things, I am a social justice activist with a particular focus on the progression of racial minorities and women. I strive to be a catalyst for positive change (whatever that means and wherever I go). Lastly, I love to shop, eat, watch New Girl, American Crime, and anything produced by Shonda Rhimes, and listen to Chance the Rapper.
What drew you to the Robertson Program?The simple answer to this question is that my mother drew me to the program. She told me about it during my sophomore year of high school, and it became a distant and unlikely dream. As I began to research the program more throughout my senior year, and after experiencing Finalist Weekend, I realized that the Robertson Program is so much more than a scholarship. It acknowledges that we are not only individuals with independent thoughts and actions, but also members of our societies and unique social groups who must be able to collaborate with others in order to reach our goals. The Program has a unique focus on long-term growth; it invests in students rather than simply throwing money at them.
Click on the class years below to view a complete list of Robertson Alumni graduates from each class.