Twenty years after the first Scholars class entered the Program, our alumni community now includes over 450 Scholars. These individuals are leaders all over the word, living out the values of the Robertson Program as teachers, bankers, doctors, poets, lawyers, consultants, scientists, researchers, and entrepreneurs. They remain a vibrant and committed group of individuals who make significant contributions to the communities around them.
What Does the Robertson Scholars Leadership Program mean to you?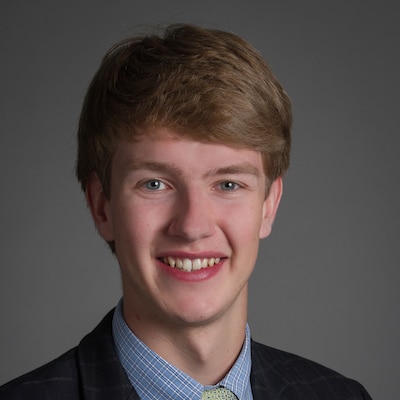 Adam Enggasser
Campus: UNC
Hometown: Greenville, NC
High School: Greenville High School
What drew you to the Robertson Program?
The combination of two excellent schools, funded summer opportunities, and leadership development programming made the Robertson Program very appealing to me. Coming into college, I knew that the backing the Program provided would give me a solid foundation to launch off of during my time in undergrad, setting me up well for life post-grad. It's very hard to beat the resources available at two schools - almost no other program has this! Combining the course offerings, research labs, and faculty at two top-tier schools greatly helps provide Robertsons with the help and support they need.
How has your experience with the Robertson shaped your goals and career path?
The Robertson Program has given me the opportunity to explore my interests in global and local medicine, especially over the summers. I have had an opportunity to work in unpaid public health positions around the world because of the Program, giving me a unique perspective that has fostered my desire to go into healthcare. Armed with this background, I plan to start medical school after graduation with a unique skillset and public health perspective.
What has been your favorite Robertson moment so far?
My favorite Robertson moment was from a NOLS backpacking trip the Program sends scholars on! While we were hiking through canyons, there was one place that we could not easily climb down the sides of the canyon nor easily anchor a rope to repel down... the only option was to make a "human anchor." This involved sitting on the floor of the canyon with several scholars holding a rope while others repelled down, creating a new level of trust between us when our lives were literally in each other's hands! Don't worry, though, this trip is optional if this doesn't sound appealing.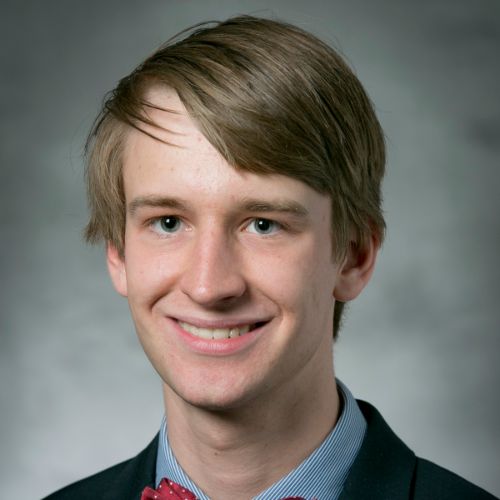 Peter Andringa
Campus: UNC
Hometown: Vienna, VA
High School: Thomas Jefferson High School for Science and Technology
I've always been fascinated by the way technology crosses paths with so many other fields — from biology or computer science to sociology, the advent of computers and the internet have revolutionized so many parts of our world. I enjoy the details of coding and implementation, but I'm even more interested in the big-picture effects of technology on our work, relationships, and daily lives. At UNC I plan on studying these intersections of technology, learning in different subjects as much as possible.
I'm also very passionate about promoting education and diversity in technology, working with my school's club for diversity in CS, the "Coding Lady Colonials." With their support I started and ran my school's hackathon, HackTJ, where students learn to code and work in teams to build their own apps or websites. I believe everyone should learn at least the basics of computer science, because code increasingly powers almost all of the world around us.
In my free time you'll find me at my piano or on the golf course, but when I can get away from the DC area I love both skiing and sailing. I'm thrilled to join the Robertson community at UNC, and explore the huge number of opportunities on both world-class campuses.
What drew you to the Robertson Program? During finalist weekend, I realized that, out of all the benefits of the Robertson, the most valuable part was the community. Coming from a science and tech magnet school, I've spent the last four years surrounded by incredibly smart and talented peers, in a tight-knit community that pushes me to succeed. When I arrived on campus for Finalist Weekend, I instantly saw a similar spirit among the current scholars and the other finalists: everyone was passionate, motivated, and bright, yet with a huge diversity of interest and experience. As I got to know many of them, I also realized that they were incredibly friendly and humble. Even though we were there to interview for the same spots, it didn't feel like a competition — we were all rooting for each other to succeed. Afterwards, I realized it was just a taste of how the Robertson community will be a closely knit family over the next four years and beyond.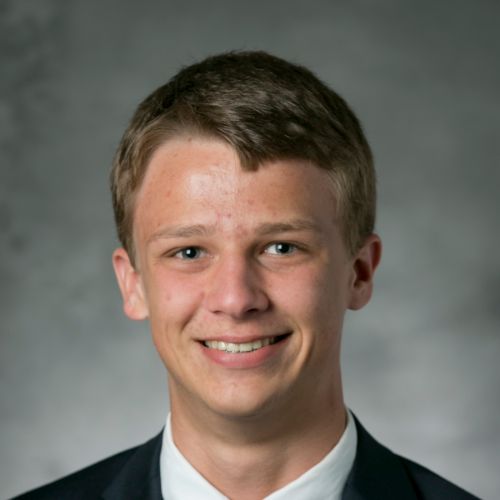 Evan Rodgers
Campus: UNC
Hometown: Columbus, OH
High School: The Wellington School
On my first day of high school, my World History teacher stopped me after class to welcome me to my new school and ask how I liked his class.  When he next asked me about my opinion on social studies as a whole, I gave him a blunt answer - I thought they were entirely pointless.  I had no interest or real respect for history, government, economics, or anything of the like.  He vowed to change my mind on the topic.  Over the next four years, his wish was completely fulfilled.  I've discovered a deep passion for learning about how humans work - their motivations, their nature, their aspirations, their interactions.  I love to study government, business, and other humanities disciplines.  While these are my primary academic interests, I have a wide range of others - from marine biology to statistics to music.  Whatever field(s) I end up studying in college, I know it will prepare me for a job that will allow me to both challenge myself intellectually and make a strong positive impact on the world.
My interests outside the classroom are at least as diverse as they are inside.  Throughout high school I ran a business selling collectible Nike and Jordan sneakers and have an irrationally large collection of my own shoes in my room. I am a huge sports fan (especially basketball and football), an avid tennis player, and am willing to take on anyone, any time, anywhere in ping-pong.  I'm a big fan of music, from Kendrick Lamar to Frank Sinatra.  I love good food of almost any variety - as my rule of thumb, the unhealthier, the better.  I have a passion for traveling and have been to 5 continents - maybe I can hit all 7 before the Robertson's done with me!  Above all, I love to spend quality time with all of my friends and family.
What drew you to the Robertson Program? As with any student currently in or seriously considering the Robertson Scholars Program, I had several great college options to choose from.  At first, it seemed coming to a final decision would be impossible.  At the end of the day, the reason I felt confident choosing the Robertson was because it provides a fundamentally different experience than any other college or scholarship program out there.  Other scholarship programs operate completely differently - they give students a financial incentive and metaphorically cordon them off in their own corner of the university to study in a special program.  However, rather than isolating its students with the sole end goal of filling its students' heads with the most knowledge, the Robertson is fully integrated in its communities: UNC and Duke, the Triangle, and the world.   The Robertson focuses on giving each scholar every opportunity two stellar universities have to offer along with a multitude of program benefits and puts them at the forefront of the aforementioned communities.  It counts on every student to become a true leader while still in college while providing the opportunities for every student to pursue literally any academic or professional interest he or she may have.  Long story short, the Robertson provides me every opportunity to become the best in my field of interest and will mold me into a highly effective leader during my four years.  Plus, I get to be a Tar Heel AND a Blue Devil - what else could I ask for?
Click on the class years below to view a complete list of Robertson Alumni graduates from each class.