Twenty-one years after the first Scholars class entered the Program, our alumni community now includes over 550 Scholars. These individuals are leaders all over the word, living out the values of the Robertson Program as teachers, bankers, doctors, poets, entertainers, lawyers, consultants, scientists, researchers, and entrepreneurs. They remain a vibrant and committed group of individuals who make significant contributions to the communities around them.
What drew you to the Robertson Scholars Leadership Program?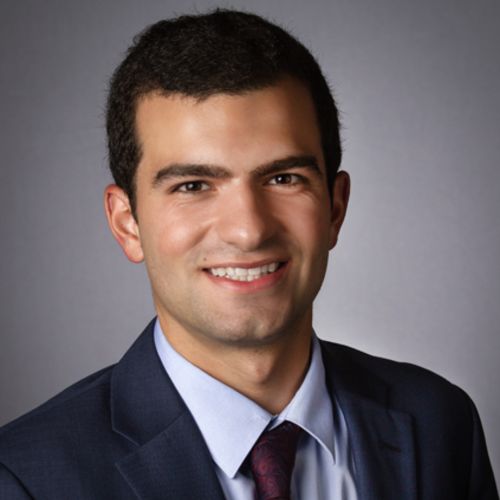 Joseph Touma
Campus: Duke
Hometown: Huntington, WV
High School: Huntington High School
Academic Interests: Political Science (Major), Markets and Management Studies, Arabic
Extracurriculars/Hobbies: Campus Enterprises, Dukes and Duchesses, Student Organization Financing Committee, American Eagle Youth Council
What drew you to the Robertson Program?
Throughout life, I have found that the times I grew and learned most were those that were most challenging and uncomfortable. The Robertson Program intentionally facilitates this challenging and, at times, uncomfortable environment, placing scholars into new and foreign situations, from the Campus Switch to Community Summer. Knowing that I would be sharing these formative experiences with some of the most gifted and driven members of the Duke and UNC communities ultimately drew me to the Program.
How has your experience with the Robertson shaped your goals and career path?
My experience as a Robertson Scholar has taught me to venture beyond and explore the unknown. Coming into Duke, I was sure that I would pursue a career in politics. My experiences as a Robertson, including classes I took at UNC's Kenan-Flagler Business School and my internship during Launch Summer, introduced me to the world of business, shaping my career path as I begin to look beyond Duke.
What has been your favorite Robertson moment so far?
During Exploration Summer, I travelled across the Atlantic to learn more about nationalism and independence movements in Europe. Early in my trip, I got access to the Scottish Parliament, observing First Minister Nicola Sturgeon and her party introduce a plan to give Scottish people the choice to leave the UK. Seeing the leader of a foreign country discuss the very subject I was there to study was fascinating, and the rambunctious response of the opposing Conservative Party made it all that much more exciting.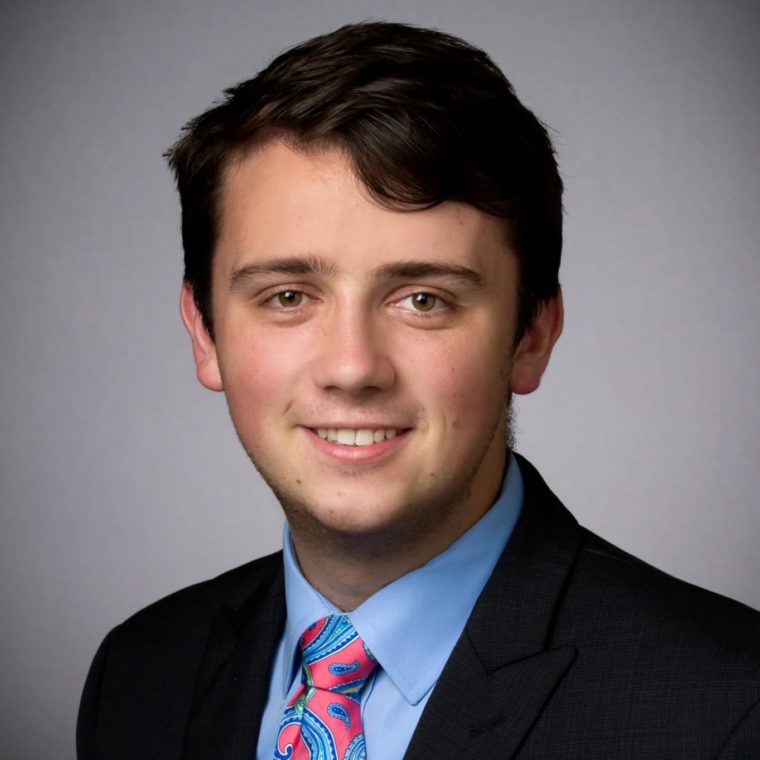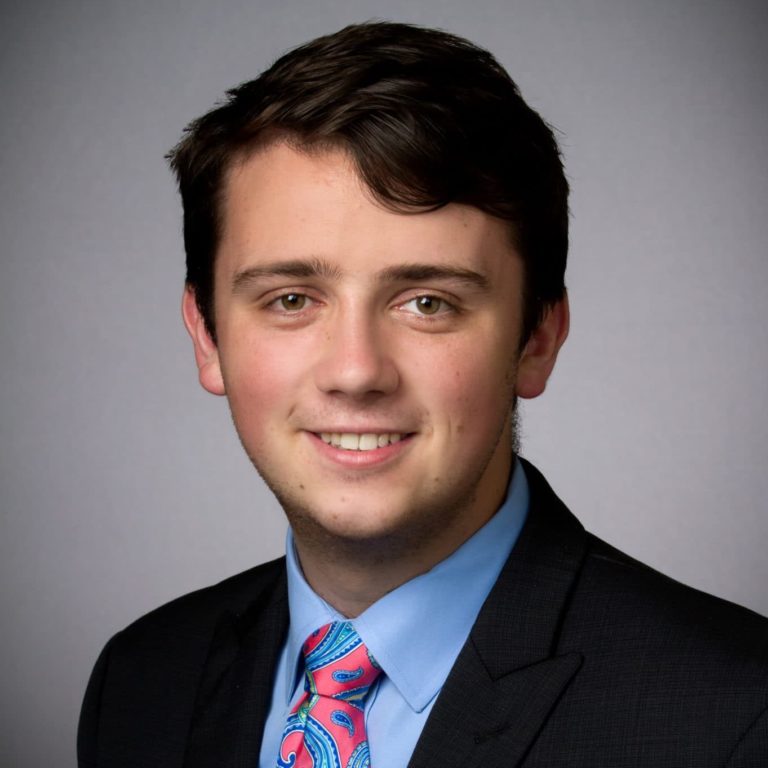 Kyle Ryan
Campus: Duke
Hometown: Kennebunkport, ME
High School: Kennebunk High School
When I was younger, I was always intrigued by airplanes and was sure that I wanted to be a pilot. I was fascinated by the intricate engineering necessary to lift these heavy pieces of metal into the sky. But, as I grew older my love for aerospace engineering morphed into a desire to understand the intricacies of the brain and nervous system. While I would still love to attain a pilot license at some point, I am really interested in studying the field of neuroscience. With that, I have worked in the past few years on an organization called the International Youth Neuroscience Association which strives to spread neuroscience education and knowledge to high school students around the world. Though, it was the combination of working on this organization and an increased interest in politics that has helped me find what I believe my true passion to be: public policy. I want to affect change in the way that our society works and lives. I am most interested in public health policy though, in relation not only to healthcare but also looking at agriculture and environmental policy. At the same time I have become interested in international policy and how we as a country can interact differently with other nations to make waves on the global level. Needless to say, I am still a little lost in terms of what I will do, but I am excited to embark on this journey at Duke as a part of the Robertson program.
While in high school, I became very involved in activities involving problem solving and public speaking. My interests included model UN, mock trial, theatre and helping to create a crisis club in my school. I hope to pursue mock trial or model UN at Duke. I also really love music, not only listening to groups like Pentatonix or the Beatles, but also playing the button accordion. Coming from Ireland, traditional music was a big part of my upbringing. I hope I can bring that to Duke, and continue playing the upbeat, unifying music that is at home in Ireland. In any spare time I have, I enjoy cooking, exploring, jogging and am looking forward to continuing that at Duke.
What drew you to the Robertson Program?
I first found the Robertson Program when I was looking through the internet at various college programs during my Sophomore year. I immediately bookmarked the page promising myself that I would come back when the time was right. What made me so excited about this program was the community of incredible scholars that it brings together. This was further cemented through my experience during finalist weekend when, in meeting other finalists and past scholars, I knew that this was unlike any other program out there. Everyone has a passion to make a significant difference in our global society, and I knew that being around these people would be perfect for me and would transform the way that I act and lead in this world. The mission of this program exemplifies exactly what I think if needed today, and the enrichment opportunities and travel just make the program that much better, and unlike anything else I have found. I can not wait to get started!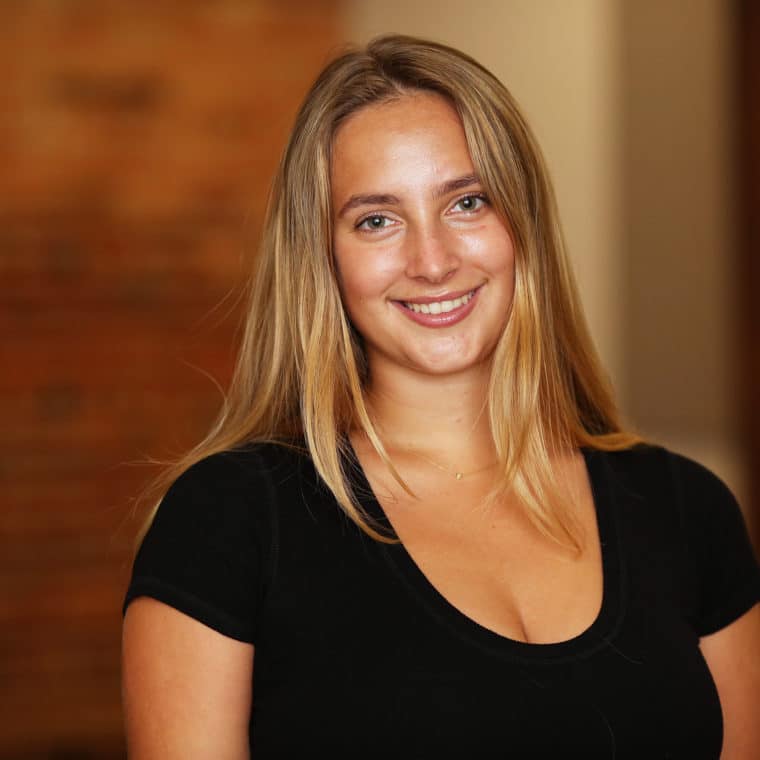 Olivia Olsher
Campus: Duke
Hometown: London, England
High School: St Paul's Girls' School
Being captain of my school netball and track teams over the past 10 years has taught me many invaluable lessons; most importantly how to create a cohesive and effective team in which everyone feels valued and respected. These skills proved incredibly useful during secondary school, when I was involved in the Environmental Action Committee, Science Club, editing of The Foodie Magazine and the Head Girl Team, alongside varsity sports.
While I maintain a broad range of interests, the issue I am most passionate about is environmental sustainability, particularly in relation to food production and distribution. My interests in this area were sparked after volunteering in food banks and were further cultivated as editor of The Foodie magazine. I spent the following summer working on coffee farms in Costa Rica and learning about their production processes, and also interned at Sussex University in the UK, carrying out research on bee behaviour and the effects of pesticides on their health. This experience revealed to me that my interests in biology, people and sustainability could be combined to make constructive change in the way we feed the world's ever-expanding population, and also left me with an insuppressible love for bees!
I am thrilled to be joining and learning from a community of such motivated and inspiring students as those in the Robertson Programme, and look forward to further developing my understanding of the world's food issues so that I can be part of the solution.
What drew you to the Robertson Program?
The core values of the Robertson strongly resonate with me; this programme promotes the development of effective, moral, collaborative and passionate leaders - a commodity that is highly necessary in today's world- and provides an extensive and personalised support network for the scholars. The opportunity to have my mind expanded and my opinions challenged by other Robertsons is something I look forward to immensely.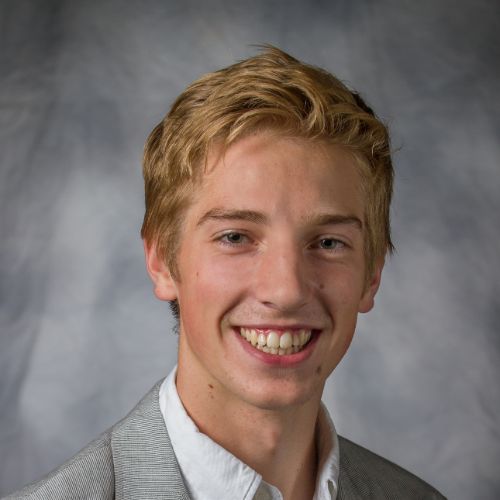 Thomas Wanty
Campus: Duke
Hometown: London, England
High School: St. Paul's School
Academic Interests:  Economics major (Finance concentration)
Extracurriculars / Hobbies: My extracurricular activities include Campus Enterprises, Community Empowerment Fund, Club Soccer and Delta Sigma Phi. I also love talking about English football, movies and philosophy.
What drew you to the Robertson Program? Being able to reap the benefits of two outstanding universities is something that can't be reached by any other means. It allows me to take classes, meet new people and take advantage of all the activities offered by both Duke and UNC. The summer opportunities provide me with a unique chance to push my limits of comfort and to experience new places around the world. The Robertson Program creates a group of like-minded individuals that really want to make a difference and the emphasis put on the cultivation of leadership is one that will prepare me well for post-university life. 
How has your experience with the Robertson Program shaped your goals and career path? The Robertson Program constantly strives to push you out of your comfort zone, be it in the Rethink classroom, studying at the sister campus, or through a summer experience. It doesn't let you narrow down your interests and experiences, but instead encourage you to explore possible paths that you had never even thought of. The Robertson network is filled with highly impressive individuals that are more than happy to mentor you, or even sit down for a coffee to talk about a similar interest. Through this combination of summer opportunities and Robertson mentorship, I was able to work for Habitat for Humanity in New Orleans during my freshman summer and at Indochina Capital in Vietnam my sophomore summer, so I look forward to seeing what the next year brings!
Favorite Robertson moment: My favorite Robertson moment was the NOLS retreat we did before going into freshman year. It gave us the opportunity to meet thirty other extremely interested and talented individuals in an environment which nurtured fun and friendship through outdoor experiences. I will always remember the experience as the first time I realised the true value of the Robertson Program: the people that it consists of.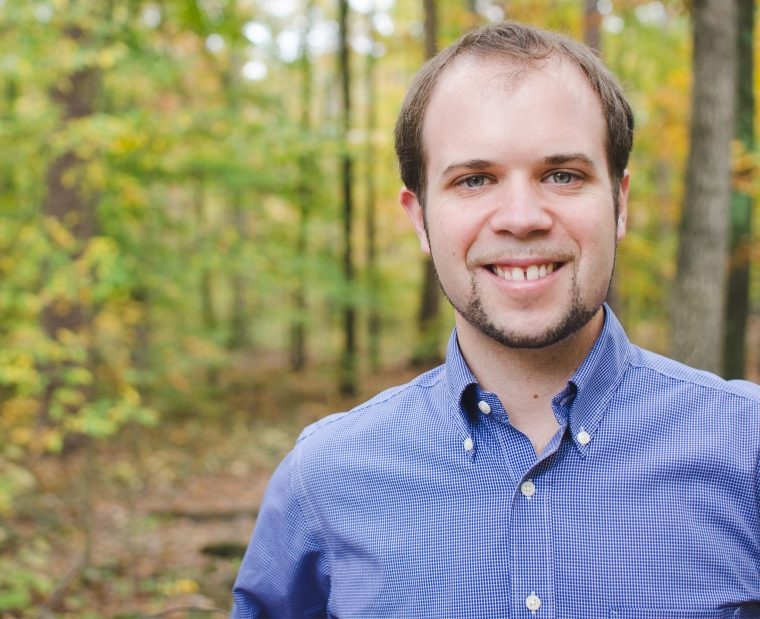 Christopher Paul
What Does the Robertson Scholars Leadership Program mean to you?
Being Robertson means being passionate, impactful, creative, and collaborative.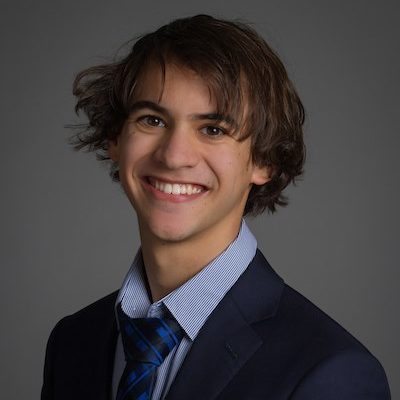 Michael Muller
Campus: UNC
Hometown: Portland, OR
High School: Westview High School
I have been working with the Mathnasium corporation and have been teaching children math for many years now. Tutoring kids and being involved in their learning processes is something that I'm passionate about and immensely grateful for. With math being a large part of my life, I'm hoping to direct that energy into the field of computer science or possibly economics. I'm consistently amazed at the extent of which computers are part of our every day lives, so I'm excited to study and discover new ways that computers can help humans.
Other activities that are a big part of my life include music and meditation. I have been playing the piano and guitar for a few years now and making or playing music with friends and loved ones gives me so much joy. Practicing mindfulness through meditation is also a passion that I have discovered in recent years that has given me perspective in my daily activities and that I intend to continue throughout my life.
What drew you to the Robertson Program? The "dual-citizenship" aspect of the Robertson Program is the most unique element of the scholarship program that really drew me in. Of all the scholarships and programs I had read about, none offered such an amazing and special opportunity to be a part of two communities on two separate campuses. The freedom that the Program gives to its scholars along with all the resources and investments that is supplied to each individual Robertson Scholar gives us all the privilege to really go out and be unafraid to find our passions.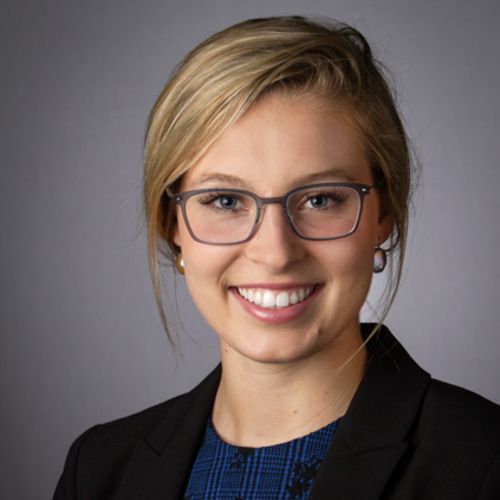 Mary Laci Motley
Campus: UNC
Hometown: Asheville, NC
High School: T.C. Roberson High School
Major: Business Administration
Minor: Entrepreneurship, Interests: Information Sciences, Gender Studies
What drew you to the Robertson Program?
I decided to attend Carolina late in the college process due to a soccer injury that altered my plans to compete at the University of Kentucky. During my freshman fall, I met several Robertson Scholars who encouraged me to apply. I jumped at the opportunity to be part of such an incredible and inspiring group of peers. I believe to whom much is given much is expected, and I am thankful to be a part of a program that enables scholars to make meaningful contributions to the world.
How has your experience with the Robertson shaped your goals and career path?
I believe in the power of generating profits for purpose and founded my company EATS2SEATS with community investment at the core. We connect local nonprofits to simple and reliable fundraising opportunities by staffing concessions in sports stadiums and providing food delivery to fans across the southeast. The support, mentorship, and network of the Robertson have been an influential and formative component of my career goals.
What has been your favorite Robertson moment so far?
I spent my Community Summer in New Orleans and worked construction for Habitat for Humanity with Duke Scholar, Zoe King. Our first week in the city, we stumbled on a traditional jazz funeral procession. The crowd filled the entire street as they gathered to celebrate the life of Tee Eva, the Praline Queen of New Orleans. Despite being strangers, we were embraced and joined the crowd to stroll with the legendary Second Line Brass Band. The moment was surreal and made me appreciate the culture and the people of New Orleans who embrace and celebrate life, no matter the circumstance.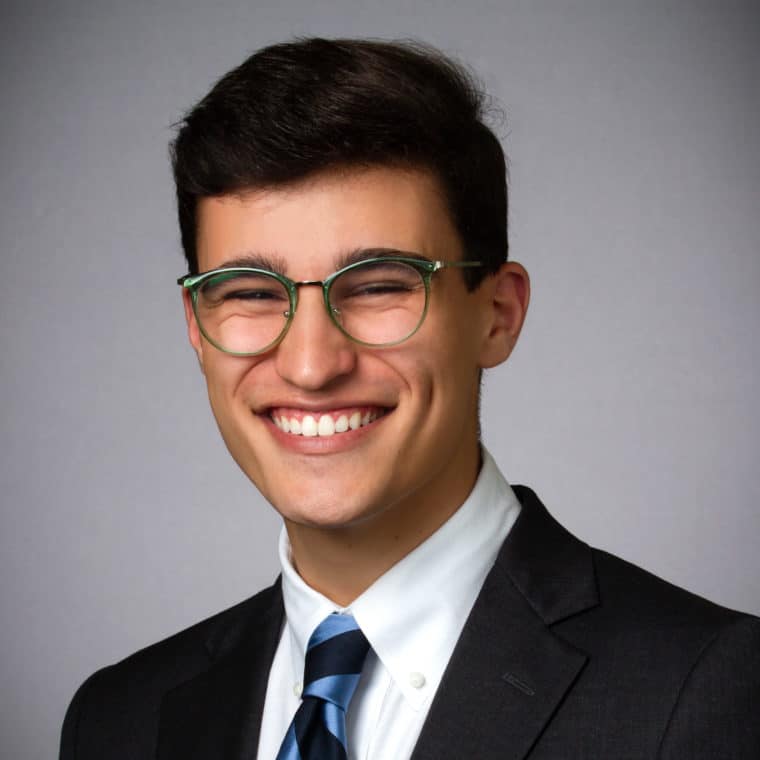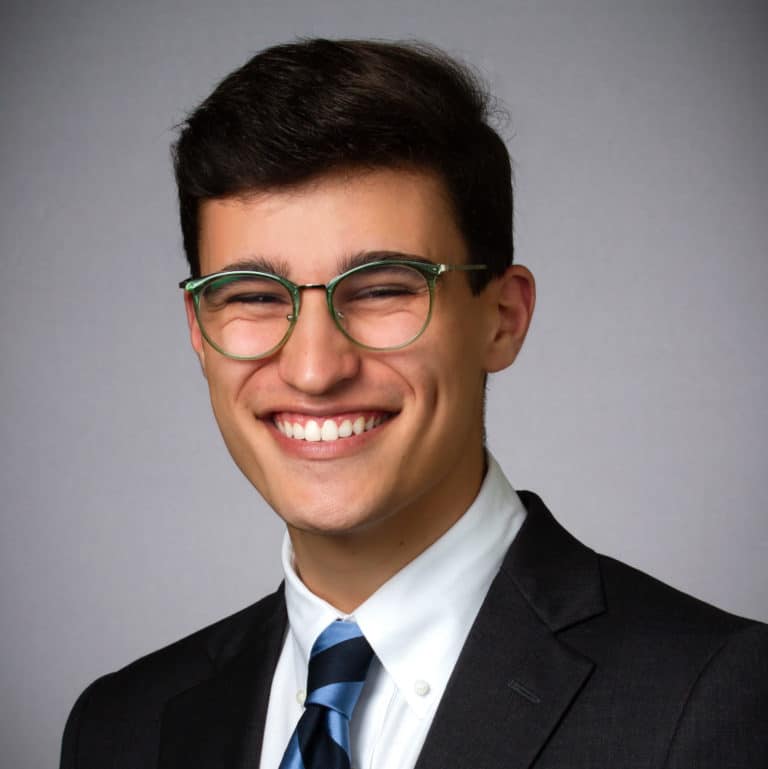 Bennett David
Campus: Duke
Hometown: Asheville, NC
High School: Christ School
I've spent my high school years problem-solving in a wide variety of ways, including leading four large-scale conservation initiatives, founding and leading an after-school robotics education and homework tutoring program for local elementary and middle school students, and restructuring my robotics team into a supportive and student-led learning environment. Robotics put me in touch with my love for mechanical design, my teachers put me in touch with my appreciation for math and physics, and my parents and mentors put me in touch with the culture of service and selflessness that I hope to bring to everything I do. With engineering as my platform, I plan to find global solutions to our world's most pressing issues. Duke and UNC's diverse range of courses will give me both the hard science knowledge and global, big-picture awareness I need.
Outside of my attraction to service, STEM, and robotics, I have a long list of interests and hobbies. I love to read. I'm fascinated by films, from the writing to the set creation to the cinematography. I love poetry and mechanical design—I see both as creative outlets. My time in Scouting gave me a great appreciation of the outdoors; backpacking and biking are some of my favorite things to do. I'm also a vinyl record and board game enthusiast.
What drew you to the Robertson Program? 
I've spent much of my life determined to work as an individual, but as I've matured, I've come to understand the magic of collaboration. My path in life will be dramatically affected by who is around me, and I can't wait to be surrounded by the people in the Robertson Program. The Program initially interested me though its collection of top-notch opportunities and amazing reputation, but the Finalist Weekend showed me just how wonderful the people within the program are, and wonderful they'll be for me. They'll help me, challenge me, and push me to be better. There's no group I'd rather be a part of to take on our generation's challenges.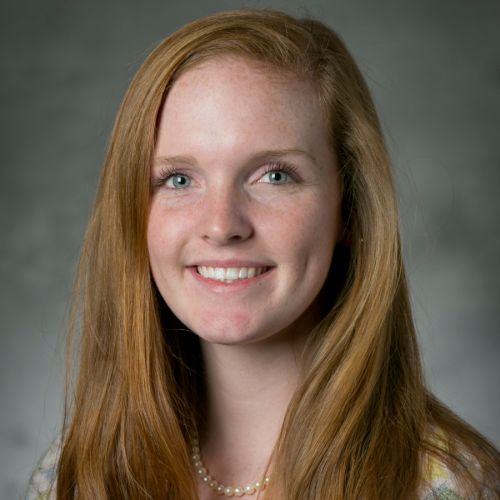 Annie Dempsey
Campus: UNC
Hometown: Kennesaw, GA
High School: Blessed Trinity Catholic High School
I was always the little kid who loved to help others. I knew I was destined to serve, but did not know how until my freshman year of high school when I became the State Director of Georgia Miss Amazing, a non-profit organization that provides opportunities for women with disabilities to build confidence and self-esteem. After wanting to volunteer for the Miss Amazing Pageant, I found out that the organization did not exist in my home state of Georgia. So what did my fourteen-year-old self do? Convince my parents to let me take on the responsibility of starting the 501c3 program as director, of course! My passion for Miss Amazing stems from the desire to provide girls with disabilities the same opportunities that I once took for granted. Although serving as a Miss Amazing State Director for four years has taught me countless lessons in business, team leadership, and time management, the greatest lessons have come from the incredible women of Miss Amazing who inspire me everyday to be the best version of myself. I hope to continue to play a role in disability advocacy and policy while also studying the business side of non-profits at UNC.
I have also enjoyed playing volleyball for seven years, contributing to student government, and volunteering as staff at Hugh O'Brien Youth Leadership for high school sophomores. At UNC and Duke, I plan on exploring the ways I can incorporate business into making a concrete difference in the lives of others.
What drew you to the Robertson Program? Before I arrived at Robertson Finalist Weekend, two separate Robertson scholars had already called me telling me how they were excited that I was coming to campus. The Robertson is not just a scholarship, and not even just a leadership program. It is a genuine family that strives to offer the right tools for scholars to truly change their communities. There is no other program in the world that will allow me to explore the world to such great lengths and experience the academics and camaraderie of two incredible universities. The Robertson Program pushes me beyond my comfort zone, and I am honored to form my undergraduate experiences within it.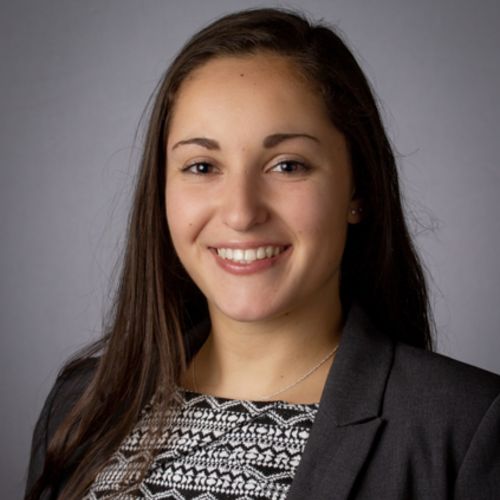 Liza Becker
Campus: Duke
Hometown: Elkins Park, PA
High School: Cheltenham High School
Academic Interests: Intended Major: Program II- "Women's Health: Obstacles to Healthcare Delivery" (coursework in global health, gender studies, sociology, biology, cultural anthropology, public policy, Spanish, and geography); interested generally in public health, Spanish language and culture, environmental justice, women's rights, and sexual and reproductive health
Extracurriculars / Hobbies:club basketball, research in global health, research in public policy, RCC Community Service Committee, member of Cooper House
What drew you to the Robertson Program?
I was drawn to the Robertson Program by its impressive offering of academic and leadership training opportunities. The collaboration between two top-tier universities maximizes scholar resources, exposes us to contrasting cultures, and pushes us to think beyond traditional boundaries in our academic and service work. The privilege of being surrounded by such an inspiring group of scholars while also being empowered with the resources to pursue intellectual and personal challenges is a truly unmatchable gift!
How has your experience with the Robertson shaped your goals and career path?
My time in the Robertson Program has served as a consistent reminder to work creatively and to hold myself to a high standard of active leadership. I am constantly pushed by staff, other scholars, and program experiences to think about how use the resources at my disposal to create social change and how to think carefully and ambitiously about my personal goals. By being encouraged to embrace instability, I've gained confidence in my strength in challenging situations, which will inevitably help me accomplish my career and personal goals down the road.
What has been your favorite Robertson moment so far?
My favorite Robertson moment has to be the first day I met my cohort, because I had no idea how knowing these people would so drastically change my life. I remember sitting in an orientation session as a first year and being told that some of the people in the room would be my good friends, and others would give me some of the most challenging pushback I've ever received, causing me to rethink my own core beliefs and practices. Now, as a senior, I can confidently say that the Robertson Program has brought me close to some of my favorite humans on this planet and that I am a drastically better leader and person because of all of them.
Click on the class years below to view a complete list of Robertson Alumni graduates from each class.