Rasheca Logendran (Duke '20) Named to Inaugural Class of Samvid Scholars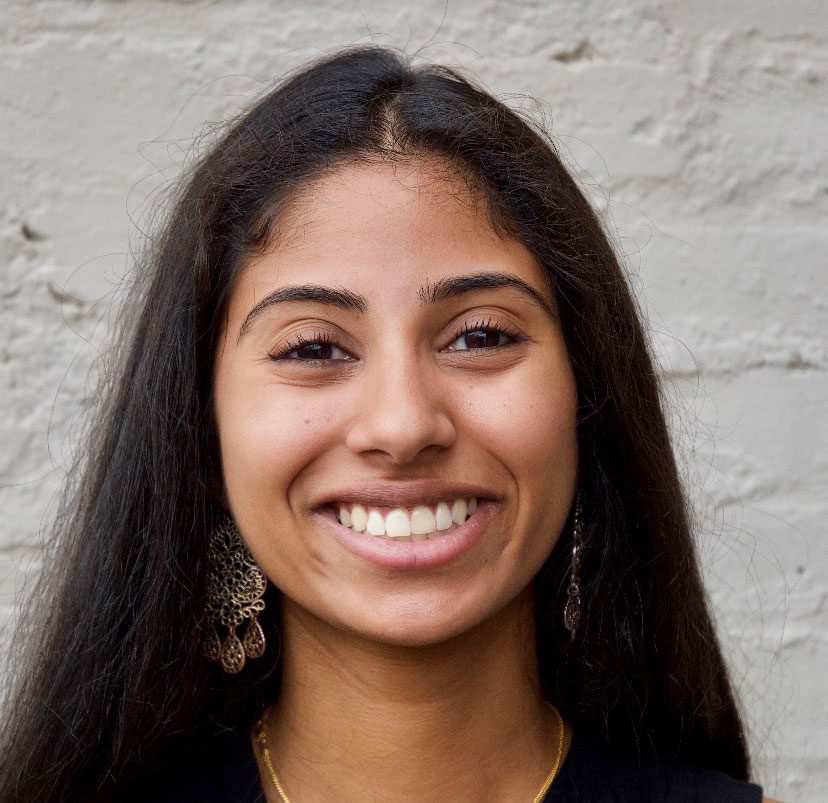 The Robertson Scholars Leadership Program is proud to congratulate Rasheca Logendran (Duke '20) on being selected to join the inaugural class of Samvid Scholars. The scholarship provides up to $100,000 for students to pursue their graduate studies, and provides additional leadership development through an annual retreat in which scholars will receive advanced leadership training, professional mentorship, and networking opportunities.
The Samvid Scholars was founded in 2021, by Samvid Ventures, and aims to support leaders who are committed to effecting positive change in society
Rasheca, is currently in her first year at Harvard Medical School and will use the scholarship to support her educational journey.
"Being part of the Samvid Scholars means that I can continue refining and enhancing my leadership abilities. While I will be developing as a physician in medical school, as someone who has multidisciplinary interests, it was important to me to have the opportunity outside of the context of medicine to continue exploring ideas of innovation, social impact, and leadership and the Samvid Scholars program has provided me the opportunity to continue doing so. I am especially excited to be joining another cohort of amazing future leaders and pioneers who I can learn and grow from," she shared.
Rasheca graduated from Duke University with a bachelor's degree in Public Policy and Nutrition. As an aspiring community and policy-focused physician, she hopes to partner with marginalized populations to further health equity.
"Perhaps one of the most salient aspects of the Robertson program which helped me identify my commitment to health equity was the ability to learn and major across campus at UNC's Gillings School of Public Health. Through my classes at Gillings, I was able to best understand health inequity from an individual and community lens. What I learned at Gillings, combined with both my understanding of molecular biology from Duke's premedical classes and my understanding of systemic change from my Public Policy studies at Duke, I felt as though I understood and could identify multiple paths for furthering health equity. From my summer experiences (as a Robertson) working largely in research and in direct service positions, I was able to identify which path for furthering health equity I was best equipped to do which leads me to where I am now, in medical school, with aspirations to become a physician-advocate melding both my interest in direct-patient care with larger systemic change. "
Rasheca's research included projects on the importance of health literacy and numeracy for patients with diabetes, understanding the built food environment in Kibera, Kenya, and creating a national landscape on how to measure and address social-emotional well-being in Early Childhood. She also served as a health facilitator for group-based prenatal care at the Durham Health Department and co-founded a community-based organization that provides free doula services to low-resource individuals.
When asked how her time as a Robertson Scholar influenced her growth as a transformational leader, Rasheca reflected on her Community Summer experience, "There are a multitude of different Roberston experiences that contributed to my growth as a leader. Spending my Community Summer in Mississippi really made me confront my leadership style and helped me craft my personal theory of change. The opportunity that summer to learn and live with the other scholars introduced me to new ideas and ways of leadership, leading me to have a new interest in social entrepreneurship and a better understanding of the role of active listening in leadership."
Her message for current Scholars: "My advice to current scholars is just to take advantage of every opportunity that the Robertson gives you – including the current students and alumni! My interest in maternal health came from a casual conversation during the NOLS Spring Break trip where I learned about doula care and racial maternal disparities from Kat Tan (UNC '19). My excitement for entrepreneurship and innovation came from late night conversations with my classmates in Mississippi over froyo– Aakash Thumaty (UNC '20), Cara Price (UNC '20), Michael Zhang (Duke '20), and Dikenna Ogbo (UNC '20). I learned that I was not very interested in molecular research after using my LEAD grant to go to a cancer conference. Throughout my time in the Robertson, although all the opportunities I took advantage of didn't turn out quite like I expected, I came away learning so much about myself and my interests!"