Robertson Alum Harrison Hines (Duke '12) Named White House Fellow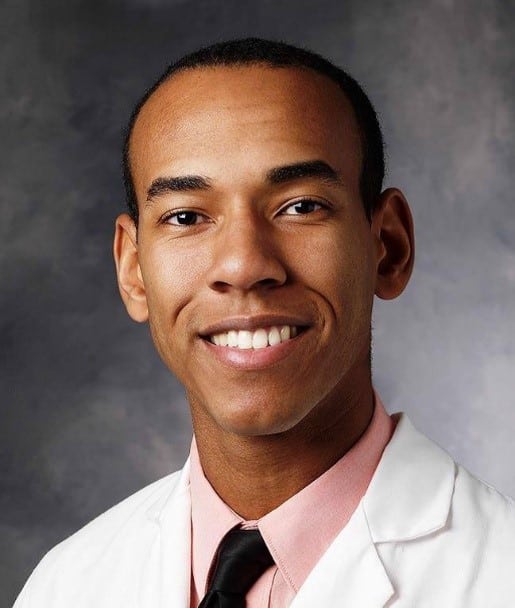 Please join us in congratulating Dr. Harrison Hines (Duke '12) on being named one of the 2022-2023 White House Fellows.
As a Fellow, Harrison will be placed at the White House Domestic Policy Council. Fellows spend a year working with senior White House Staff, Cabinet members, and other high-ranking government officials. The program was founded in 1964, with the aim of offering exceptional leaders first-hand experience working in the Federal government.
Harrison is neurologist who is committed to merging his expertise in theology and policy to address healthcare disparities. He credits his time as a Robertson Scholar, for giving him the space and tools to reflect and explore those commitments.
"I've been so blessed and it's impossible to state, but I think the Program gave me confidence to really say what I believe and to be firm in that conviction. What I want to do with my career is service. I love taking care of people and it's very privileged work to be able to do that in the clinic and the hospital, but people have so many problems outside of the clinical setting, and I want to work in political activism. I was an assembly aid in the California State Legislature and I wouldn't have had the confidence to peruse that experience without the Robertson Scholars. It's easy to fall into the tracks in medicine and it takes guts to think about ways that I want my service to count, and the Program gives you that time to figure out who you are and why you may be suited for that work," Harrison shared in a previous interview.
Harrison earned his M.D. from Stanford University, his Master of Theological Studies from Duke Divinity School as a Theology, Medicine, and Culture Fellow, and his B.A. from Duke University. To learn more about Harrison and the class of 2022-2023 White House Fellows, click here.