Robertson Express Fall 2021 Update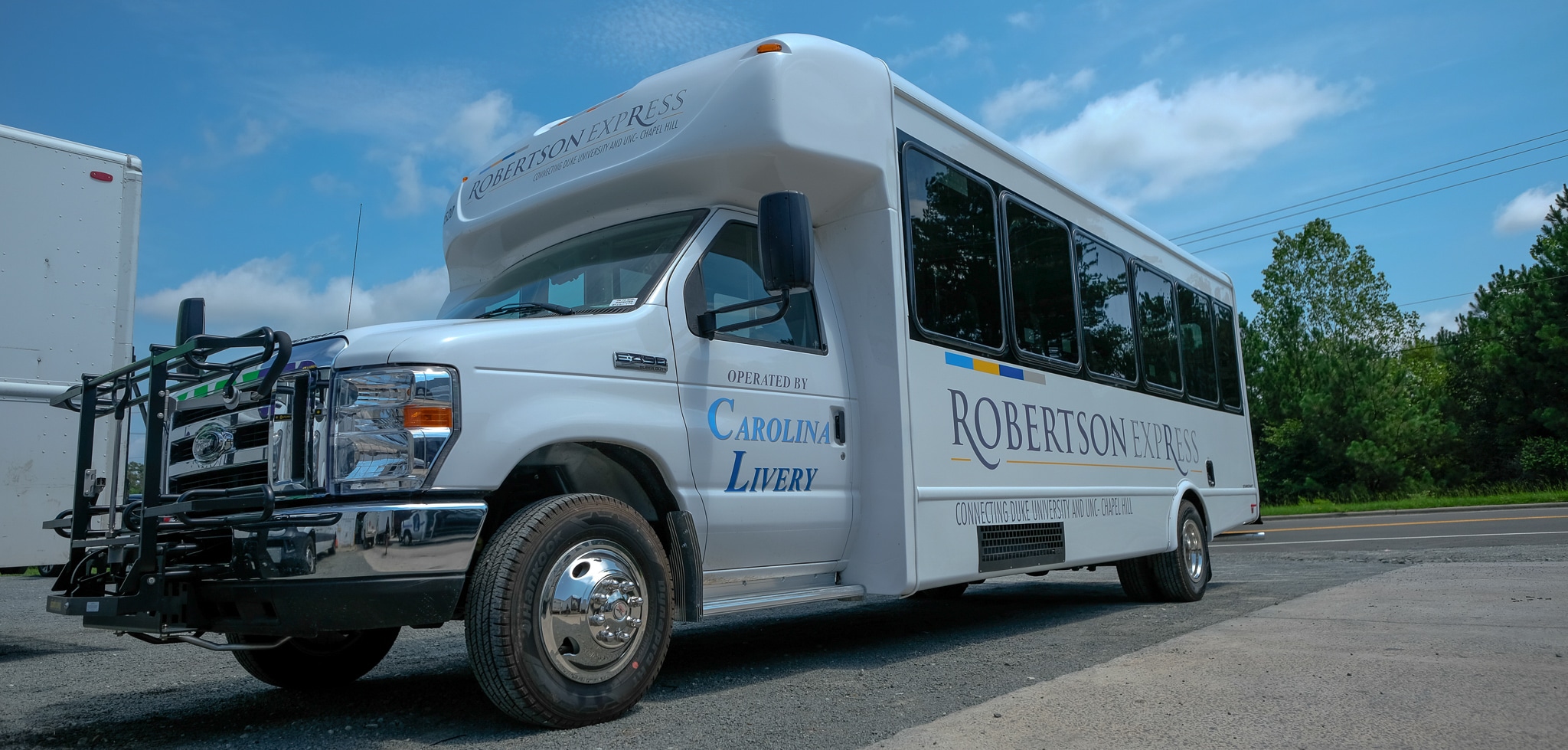 The Robertson Express Bus will begin operations the day before Fall 2021 classes begin at both Duke University and the University of North Carolina at Chapel Hill, for riders affiliated with the Robertson Scholars Leadership Program. This decision was made in partnership with both host institutions and with the health and safety of the Duke and UNC communities in mind. All affiliated riders, regardless of vaccination status, will be required to wear masks while on the bus and must present their identification cards, bearing the Robertson Express sticker in order to ride.
"We would like to express our deep gratitude to all riders of the Robertson Express for their grace and understanding as we navigate the ever-changing landscape of COVID-19 and its impact on our communities. We know that several members of the Duke and UNC community at large have utilized the bus in the past, and rely on it for transportation between both campuses. Our founders Julian Robertson and his late wife Josie, believed in the power of collaboration between these world class institutions and the bus is a tangible emblem of that collaboration; that is why it is our sincere hope that as public health conditions improve we can restore full access to the Robertson Express. We are working closely with leaders at both universities, and will continue to evaluate this decision throughout the fall semester. Our goal is to provide updates to the community about access to the bus by the end of September or early October." said Andrew Lakis, Executive Director of the Robertson Scholars Leadership Program.
Please review https://robertson.express/for the most up to date information on the Robertson Express.