Accenture & Robertson Scholars: Q&A Session August 24, 2021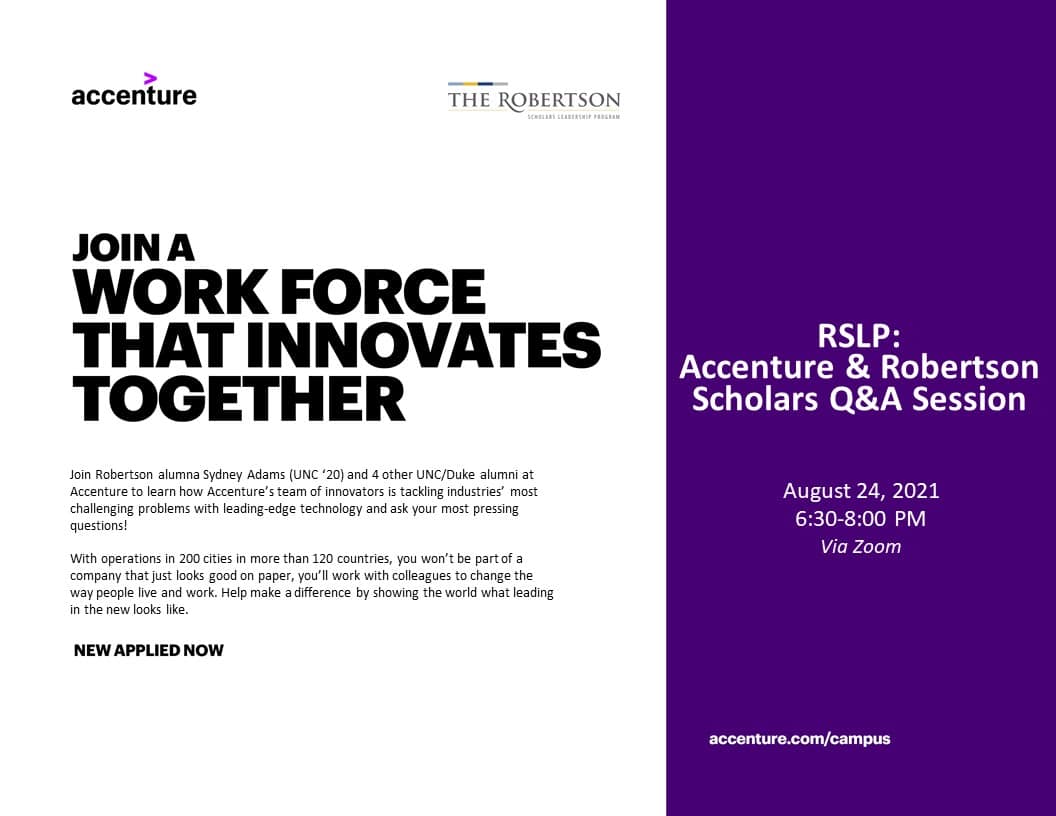 Join Robertson Scholar Alumna Sydney Adams (UNC '20) and four other UNC & Duke alumni at Accenture to learn how Accenture's team of innovators is tackling industries' most challenging problems with leading-edge technology and ask your most pressing questions!
This Q&A session will be held on August 24, 2021 from 6:30pm-8:00pm via Zoom. (Meeting ID: 993 6833 9177 | Passcode: 621927).
Accenture Panelists include:
Please RSVP for this session by August 23, 2021 here.