Whitesburg, KY: Community Beyond Community Summer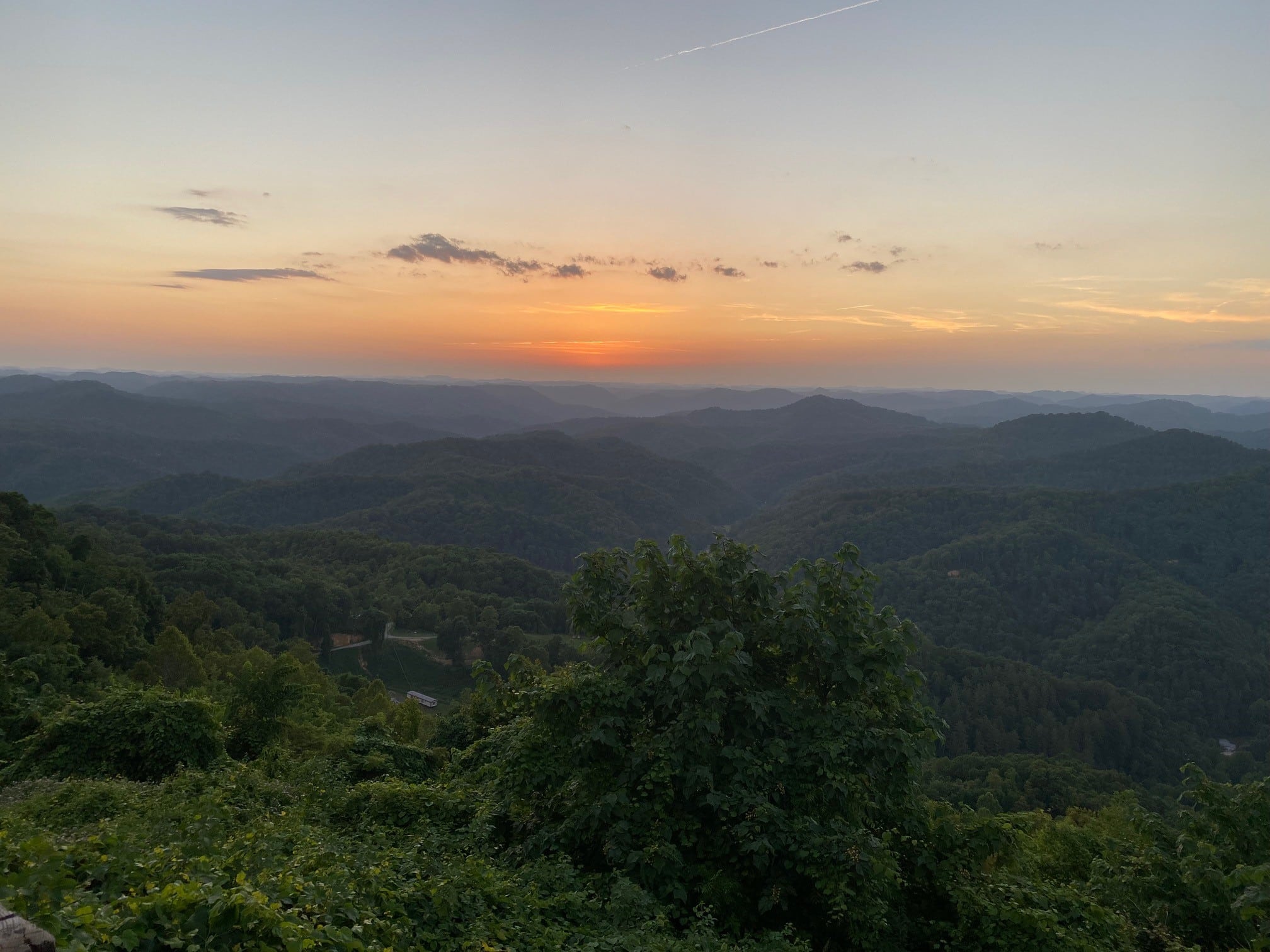 "When I told my friends back home in San Jose that I would be spending my summer in Kentucky, I got some mixed reactions," shared Andrew Sun (Duke '25). "I think for them it was such a strange concept. San Jose runs on this ruthless efficiency, and the idea of me spending my time in rural Appalachia just didn't connect for them."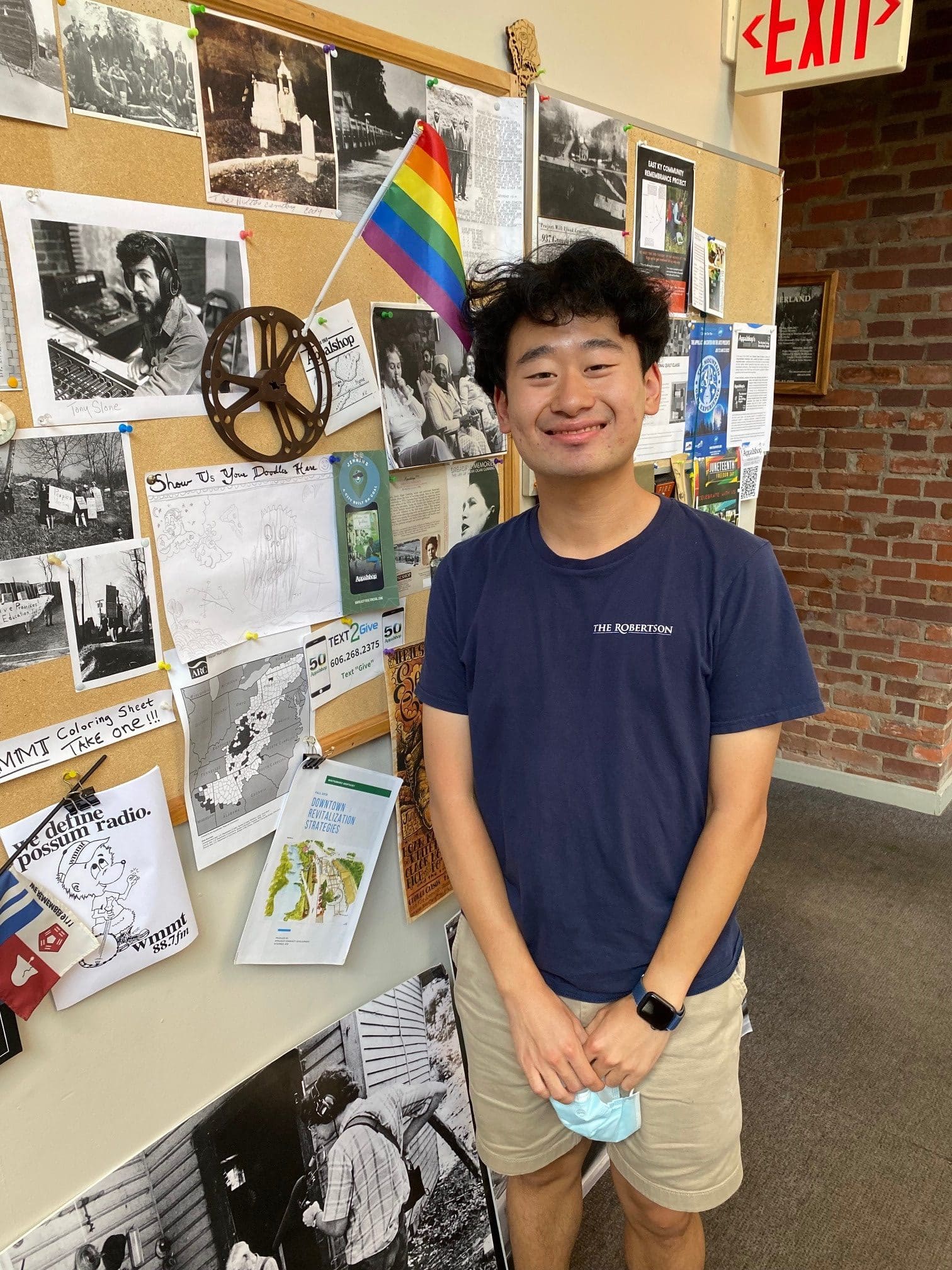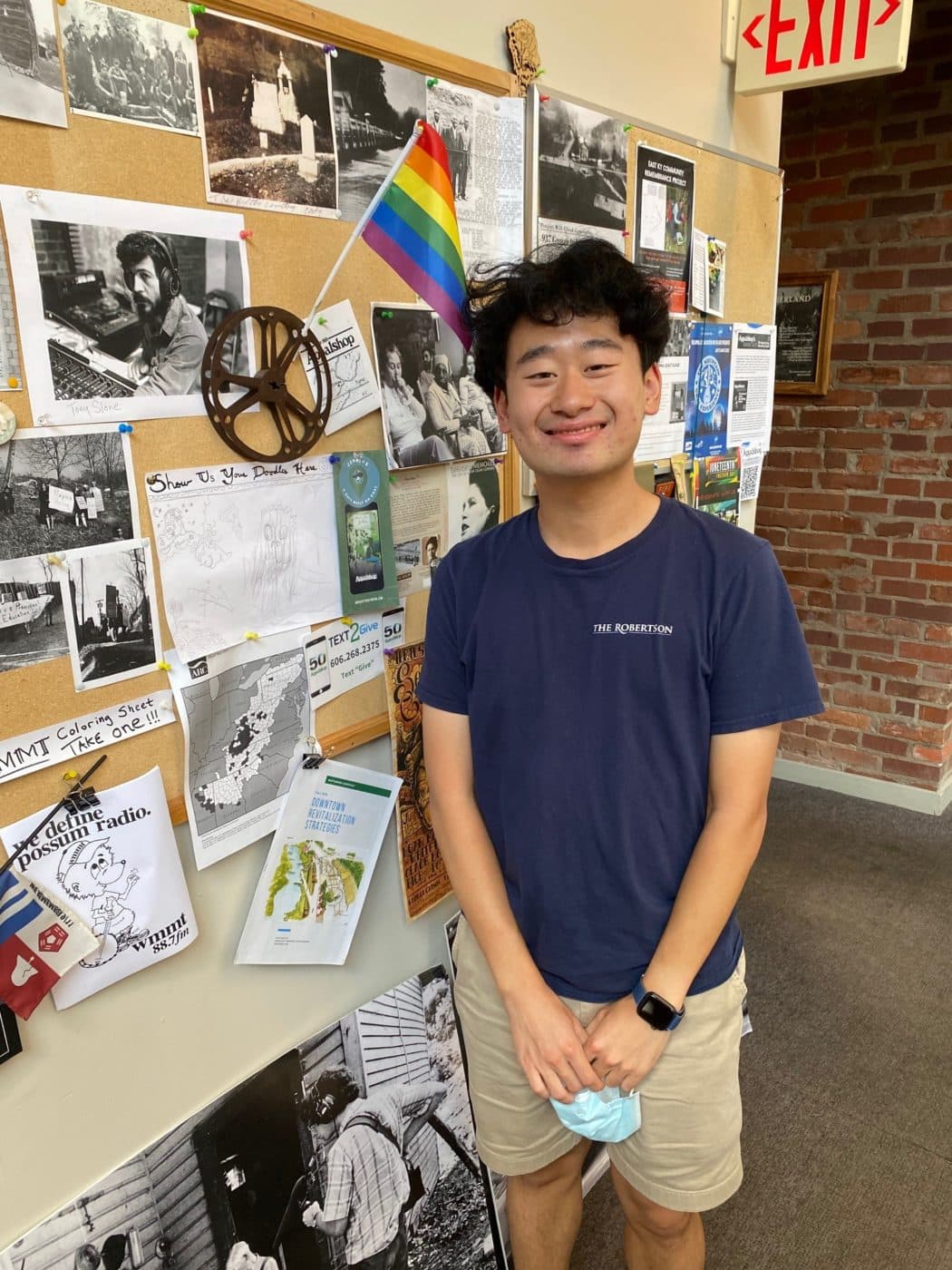 Andrew is spending his Community Summer in Whitesburg, Kentucky working for the Letcher County Culture Hub. "A week or so in, my mentor Annie Jane introduced me to the director of Appalshop, Alex, and he was this amazing guy who spent forty-five minutes just talking to me and getting to know me. We talked about my culture, and what I was interested in and he really didn't need to spend that time with me. That's when I started to think about the pace of life here and really start to experience it without being focused on some kind of particular work outcome."
Community Summer is a signature Robertson experience, in which first year students spend eight weeks in towns and cities throughout the rural south. "These experiences matter. They matter to the students and the community they're working with. It also matters to us as a critical way of learning about our scholars. They matter because Scholars don't go into a vacuum – they become part of a shared understanding of leadership, and alumni talk about their experiences in Community Summer forever," shared Dr. Vicki Stocking, Director of Summer Programs. During their Community Summer, Scholars explore the unique nexus between leadership, community building, and cultural context. Each Scholar holds a particular internship with a community agency and has a local Summer Mentor.
"It's an honor to host a Robertson Scholar in our community," said Valerie Horn, Director of the Cowan Community Center. "I look at them as ambassadors of our community, and as change makers going out into the world who understand our community and represent us well in the important places in the world they find themselves." For Valerie, being able to share a part of her home and help Scholars challenge conceptions of rural communities is especially important. "I just feel responsibility to show them some truths about our community. My mother was worker in this area for her entire life, she passed last September, but before she passed she finished a book 'Redbuds Are Not Red' and the premise of that book is that the stereotypes of eastern Kentucky aren't correct, just like how redbuds aren't red, and we're not what we are depicted to be."
Whitesburg, Kentucky is one of the original Community Summer sites and for nearly twenty years Scholars have traveled to this part of Appalachia to learn alongside community leaders like Val. "To know that the Scholars have taken the time for our community and for us to be a part of their process is extremely important. I am certain that these young people are going to do great things in the world."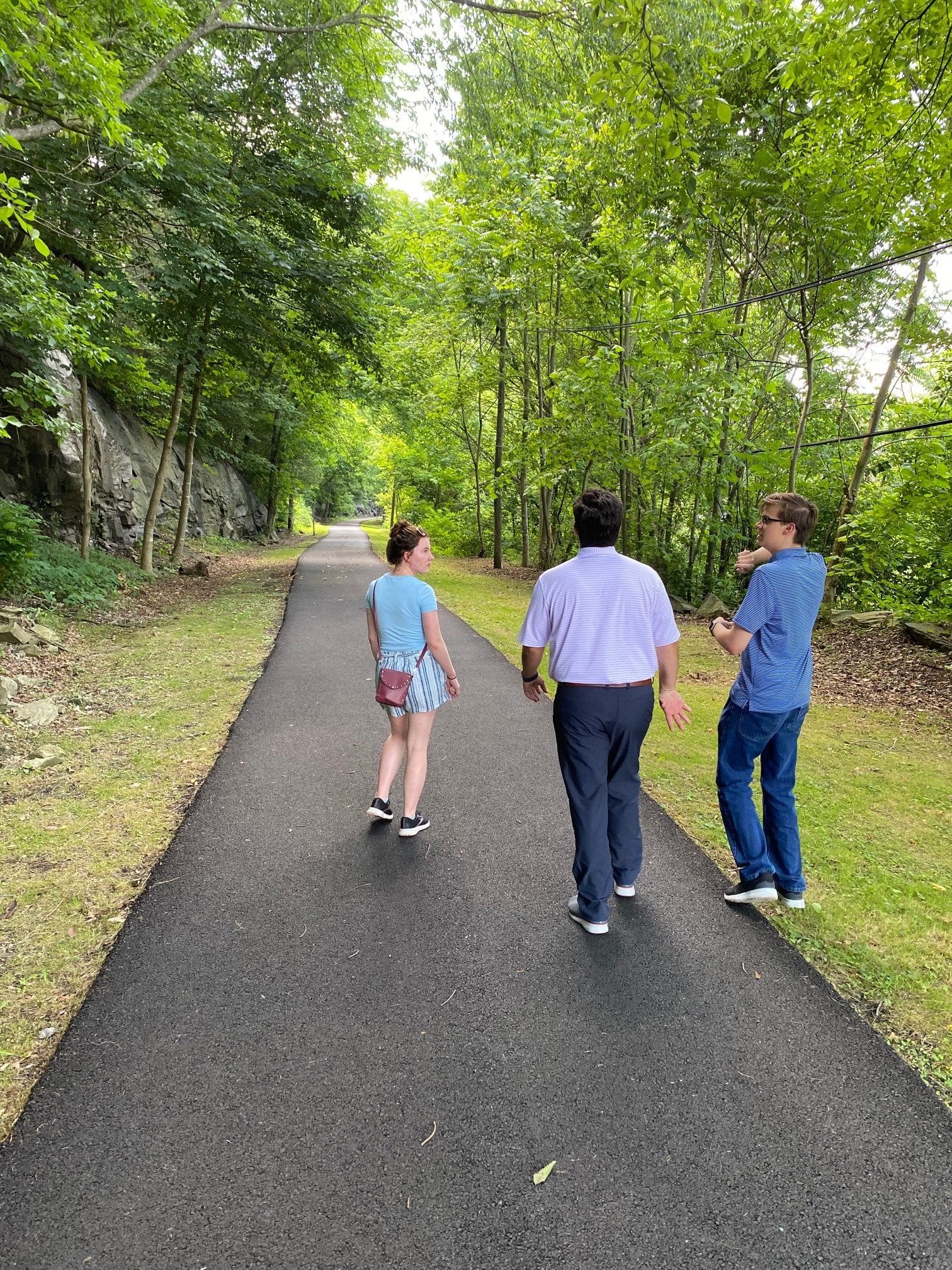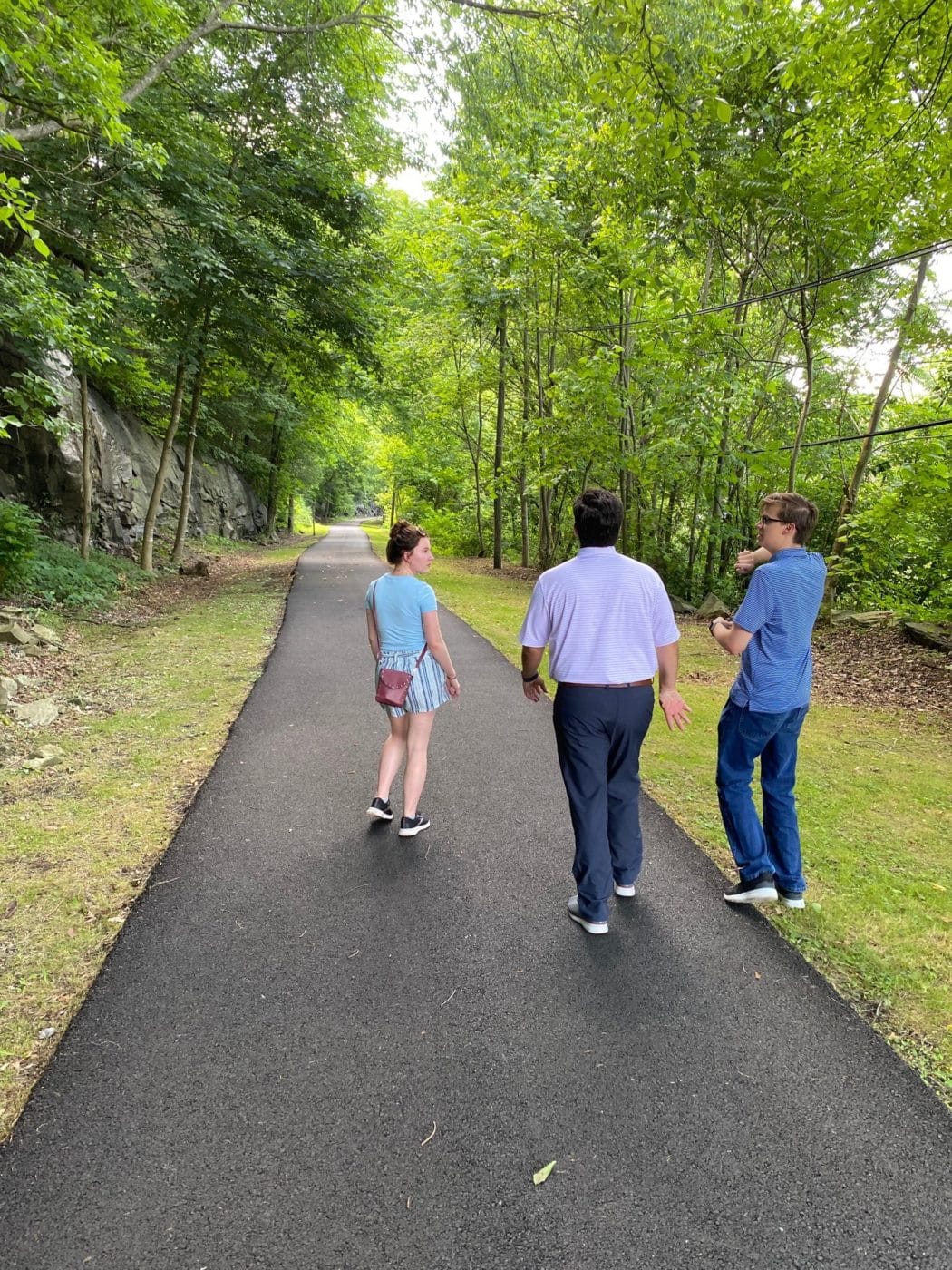 At the Cowan Community Center, Matthew Tweden (UNC '25) and Madeline Metz (UNC '25) are focused on organizational management and engagement with community partners. "Mathew and I presented a safety and risk management plan and framework for bylaws revision to the Board of Directors last night. In our first week, our mentor Val asked us to help her with talking points for a meeting with the Deputy Secretary of Labor and Assistant Secretaries of Agriculture regarding White House efforts on food insecurity and nutrition. And so, we researched and prepped for this incredibly important teleconference with Washington DC," Maddie shared. "We're also working to bring Governor Andy Beshear and the First Family of Kentucky to Whitesburg for a recognition of the community efforts in substance abuse recovery, rehabilitation, and restoration. It's a partnership with Levitt AMP, the City of Whitesburg Famers Market, and CANE Kitchen to create this meaningful community-wide event," said Matthew.
At Appalshop, another long-standing community partner of the Robertson Scholars, Jules Kourelakos (Duke '25) is creating educational guides that highlight the stories of Appalachia. "The mission of Appalshop is to let the people of Appalachia tell their stories and their community's stories in a way that is authentic to them, and to amplify those voices in a national dialogue, rather than letting outsiders speak for them," Jules shared. "My job, among other things, is to write discussion guides to go along with Appalshop's films, to create open conversations about the films in high school and university classrooms."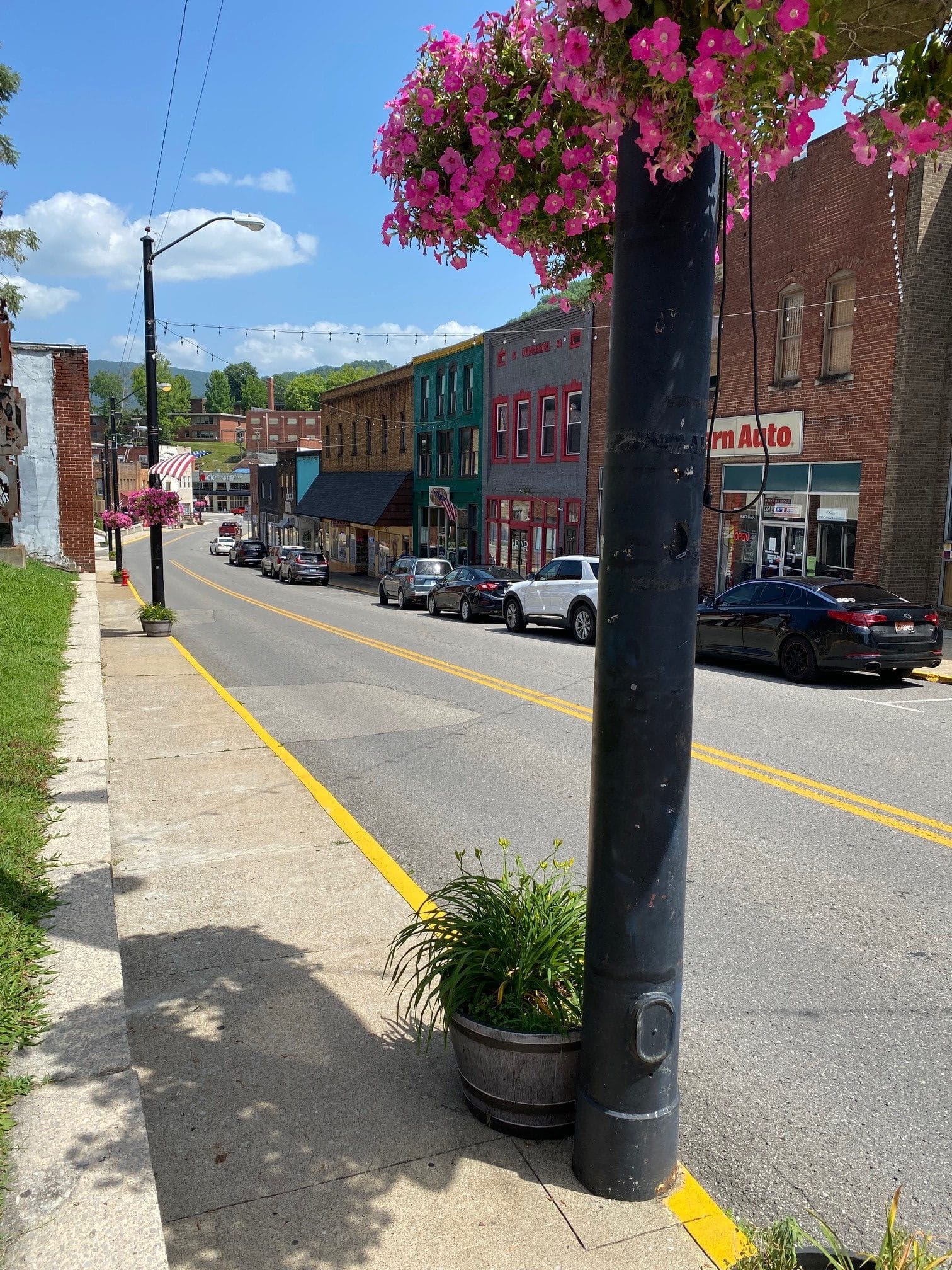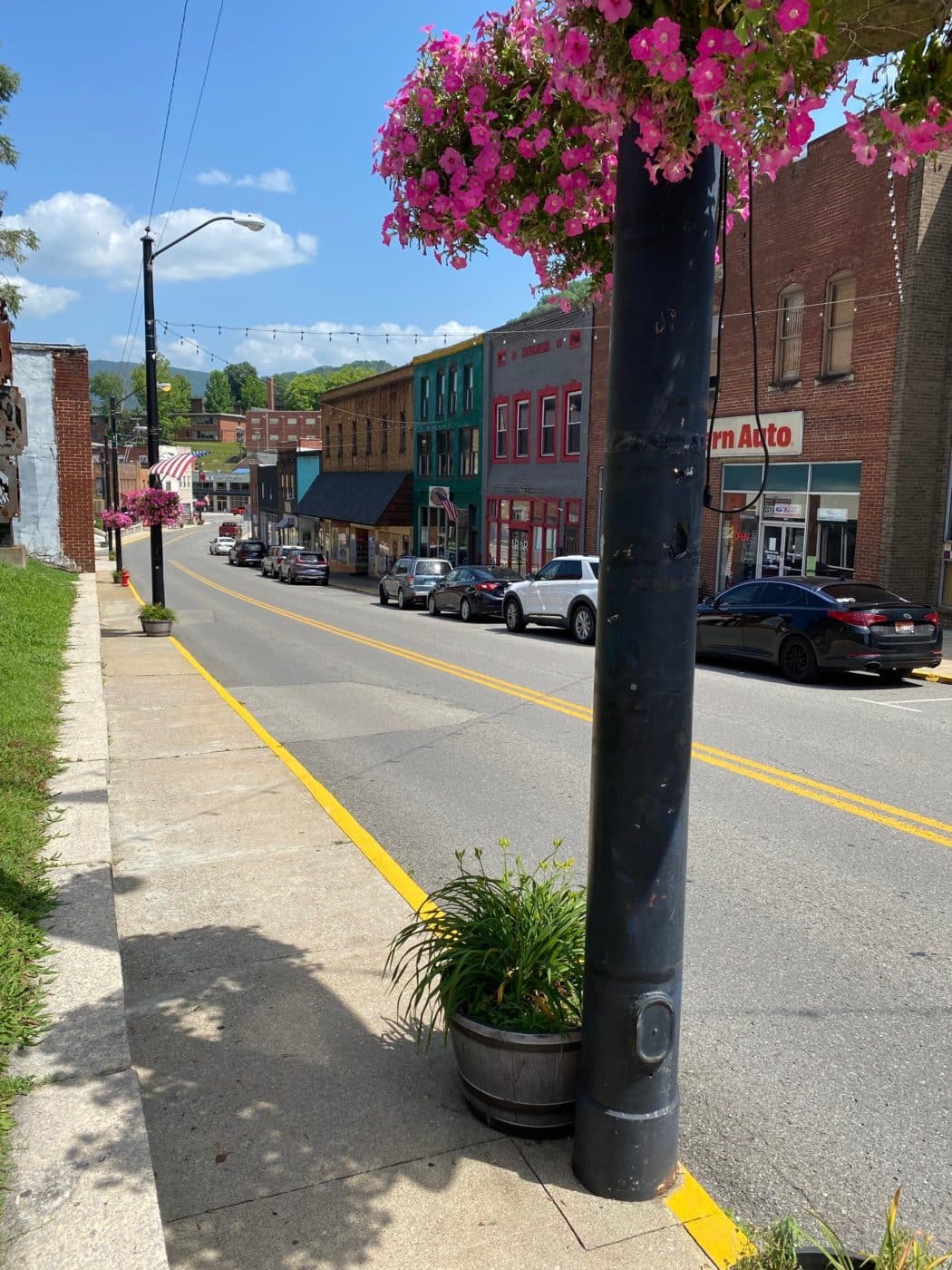 One film in particular struck Jules: "Fast Food Women is essentially the history of women working in the fast food industry in Appalachia, and it talks about how issues in the fast food industry are gendered in ways you wouldn't expect. Specifically, how the presence of women in Appalachia's fast food industry is tied to the rise and fall of coal in the area, and women having to pivot to become primary breadwinners for their families, and the industry taking advantage of them. I had never known about any of that. It breaks down the issue and provides critical nuance that you wouldn't get from reading an article or a textbook."
That nuance of growth and development in rural communities is prevalent in Millie Caughey's (Duke '25) role with Letcher County Tourism and Economic Development, "I can tell you the price and profit margin of a pizza roll. It's about $3.70 price and the company makes about $1.50," she joked. "I've really just been learning about how this community is making something out of what was a really terrible situation in 2010 when the coal plants shut, and there's a lot of cool rebuilding happening around here and in the local businesses."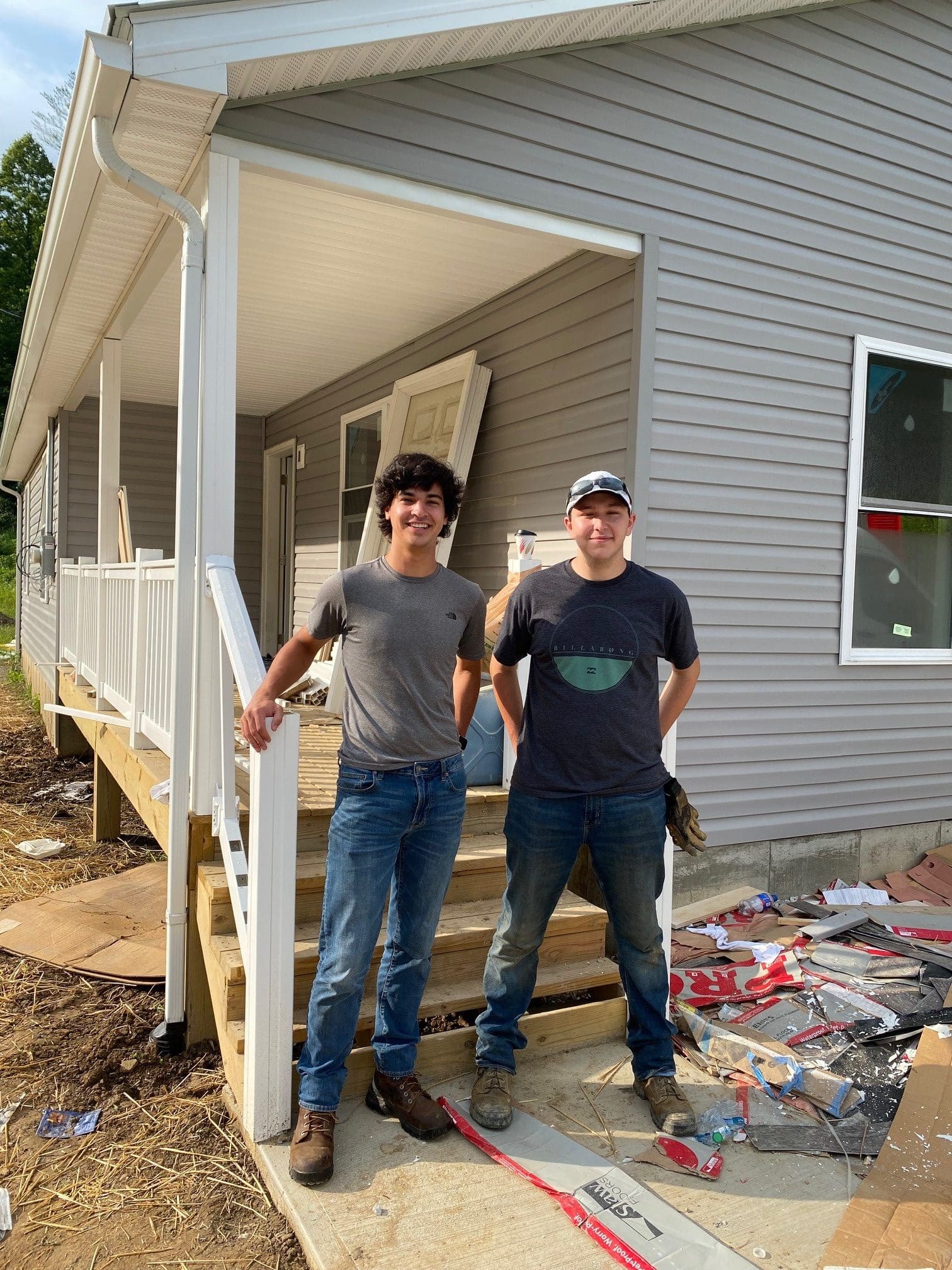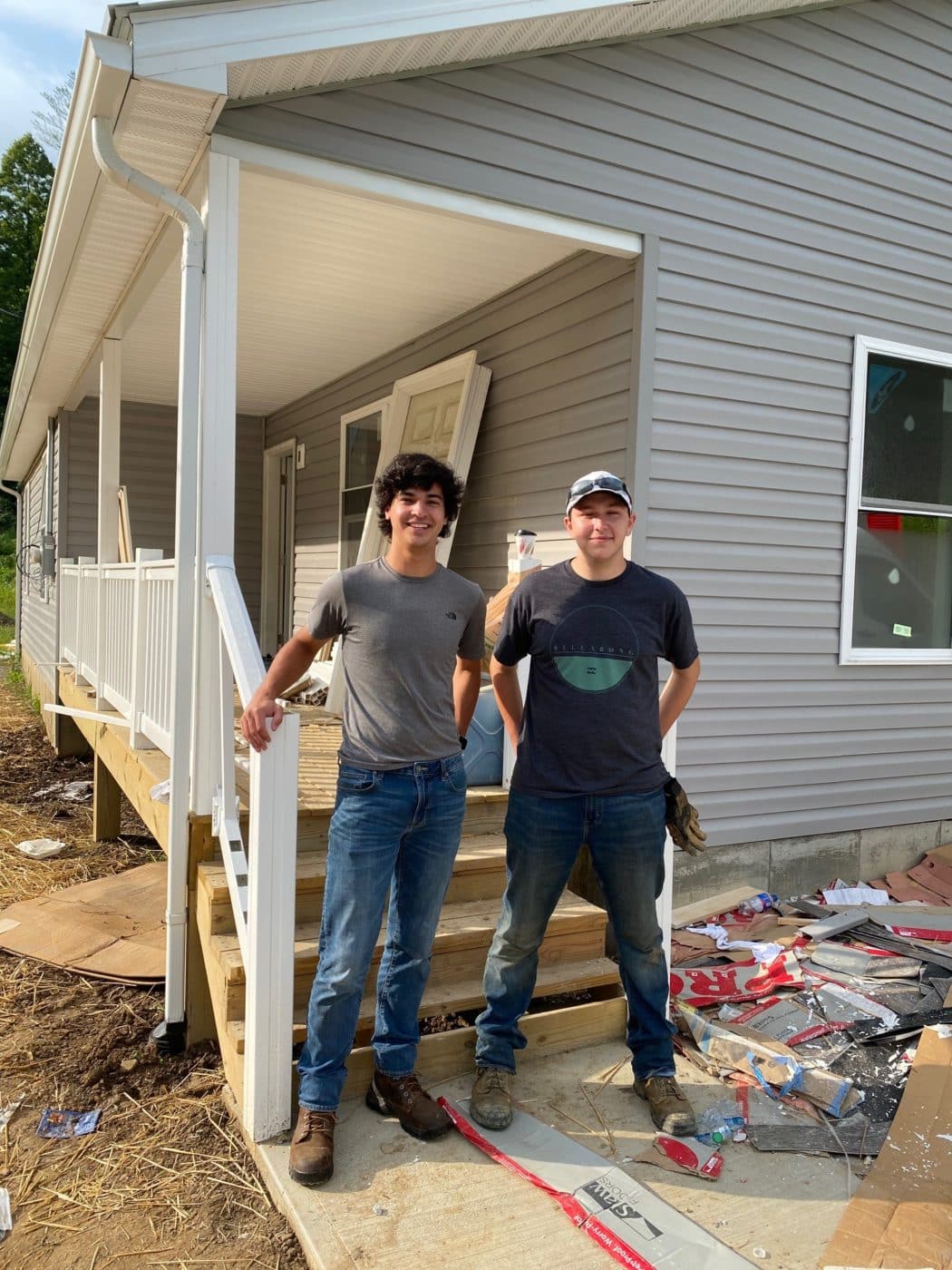 Michael Cronin (Duke '25) & Jack Morgenstein (Duke '25) are focused on serving the community via their work with HOMES, an organization committed to serving the housing needs of families in southeastern Kentucky. "We wake up at 5:30 or 6, and we're on job sites by 7am. It's long days, but it's a really fascinating model where the folks who are buying these homes are able to do so at an affordable price, and begin to earn equity right away," Jack shared. Michael added, "It's a way to help establish some generational wealth and make sure that the communities are strong and housing is safe," They're building homes, installing solar panels, and learning about how to combat housing insecurity throughout the process.
In her job at the Center for Rural Strategies, Becca Stern (UNC '25) is working to connect rural communities all over the United states, "I'm learning about what it means to amplify and share rural stories. I think the Center for Rural Strategies is really cool, because its not based purely in Whitesburg. I'm working in a remote space to resource solutions with people who have thoughts on how to address problems in their communities, and share and learn, even though these issues may not be making national news. Things like broadband in rural schools, coal and environmental justice, and indigenous issues. It's creating a space for those issues to be talked about and see what can be learned and shared with each other."
Those connections across communities are what's important, and in Whitesburg, it all comes back to those relationships according Andrew, "I think the story I really want to share is about being welcomed into this community. The first week we were here, we were walking with Delta Craft, (longtime friend of RSLP and Community Summer Host in Whitesburg) and she introduced us to the director of KYVA Summer Winds, well he found out that three us play instruments and now we all play each week, practicing and holding concerts for the community. It was like, 'oh you play oboe? Oh, you play the flute? Oh, you're a percussionist? We practice on Monday, and the concerts are every week on Tuesday. See you then.' That never would have happened without Delta."